I'm so excited to share Monica & Jose's gorgeous destination wedding in Vieques, Puerto Rico. I was mesmerized by all the beautiful and crisp white details of this wedding and I know it's going to inspire so many of you out there. The stunning bride is also here to share the amazing story of how they met and the inspiration behind all their wedding details. This one is a real gem so sit back and enjoy. Thank you so much to the very talented E.P. Anderson Photography for sharing this album with all of us.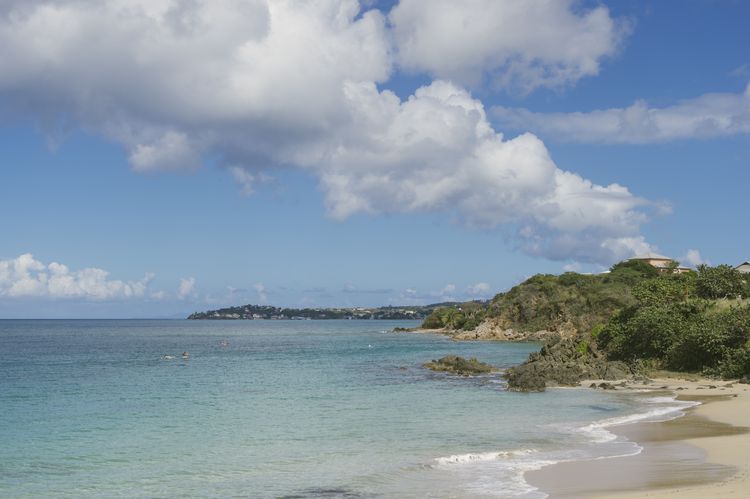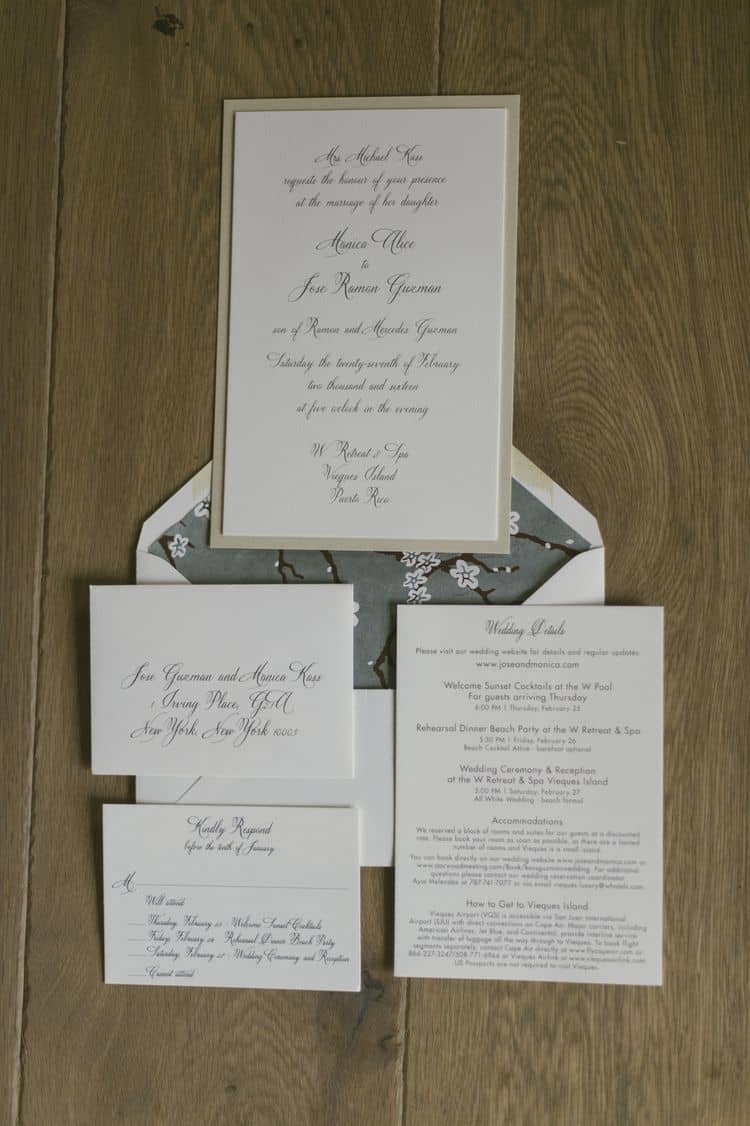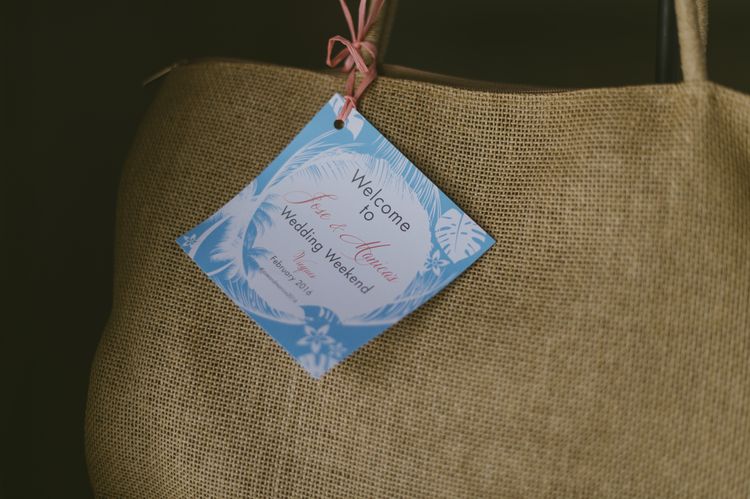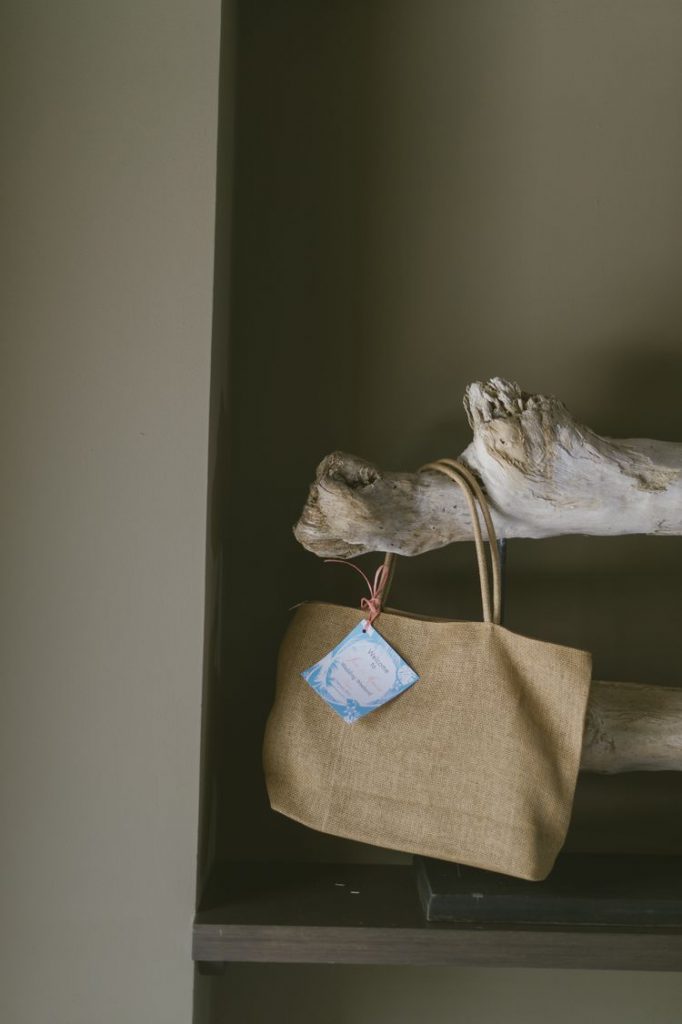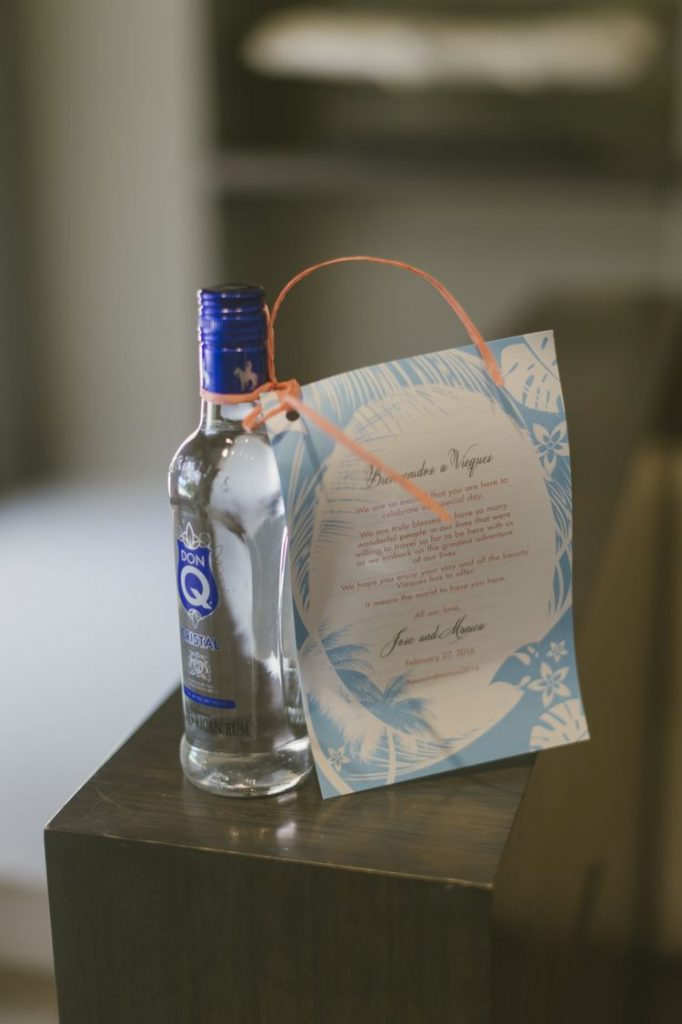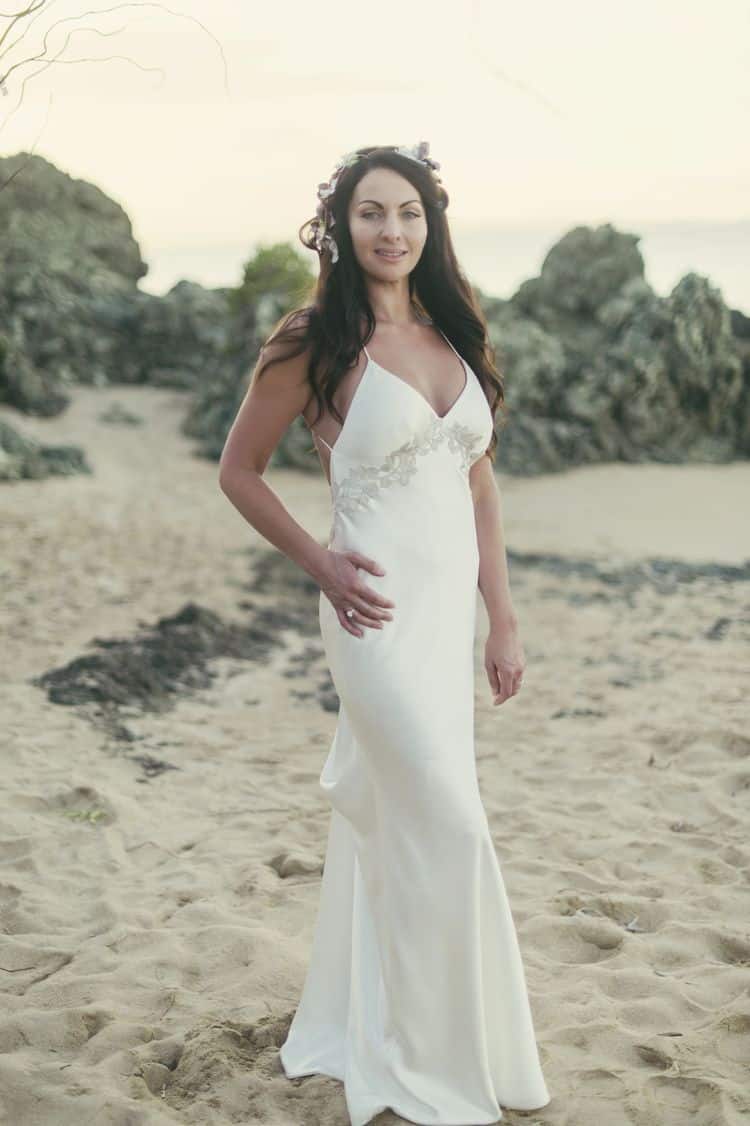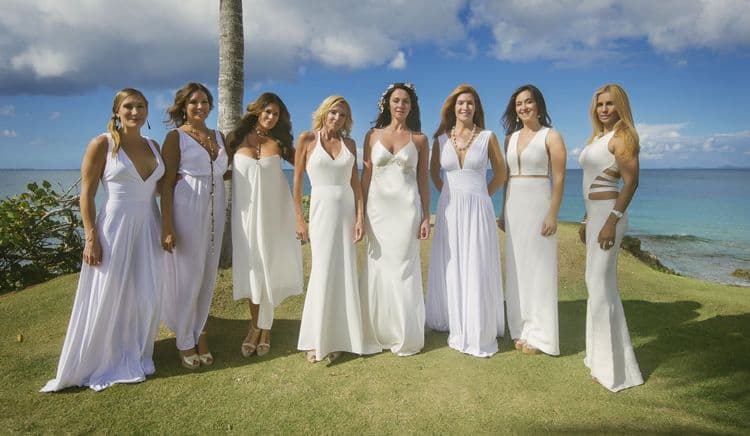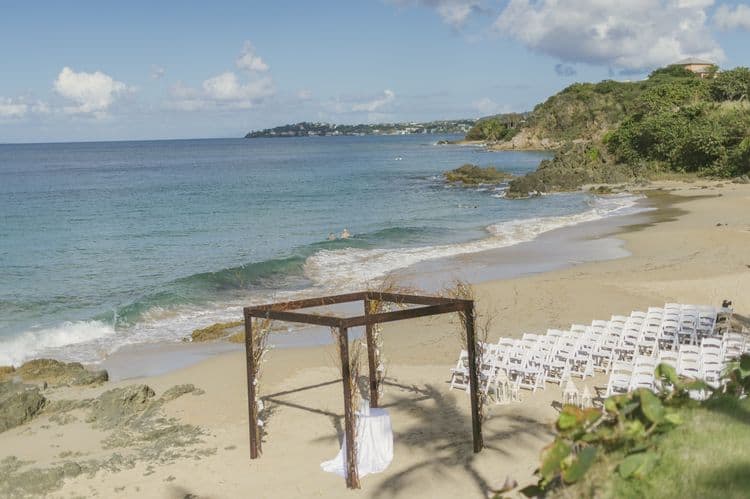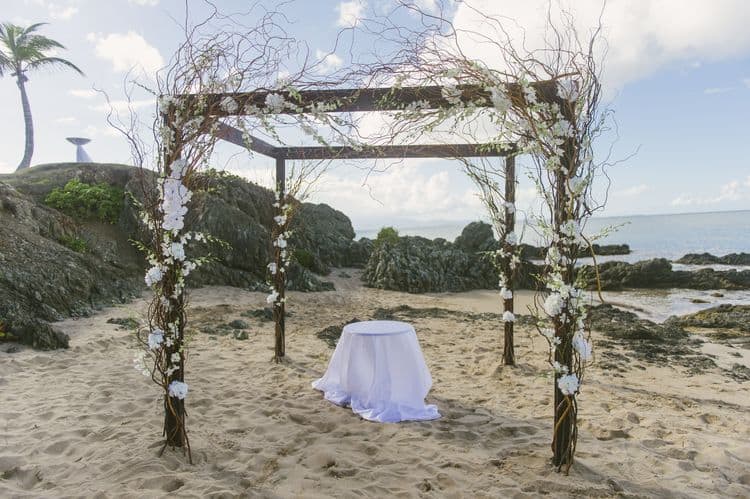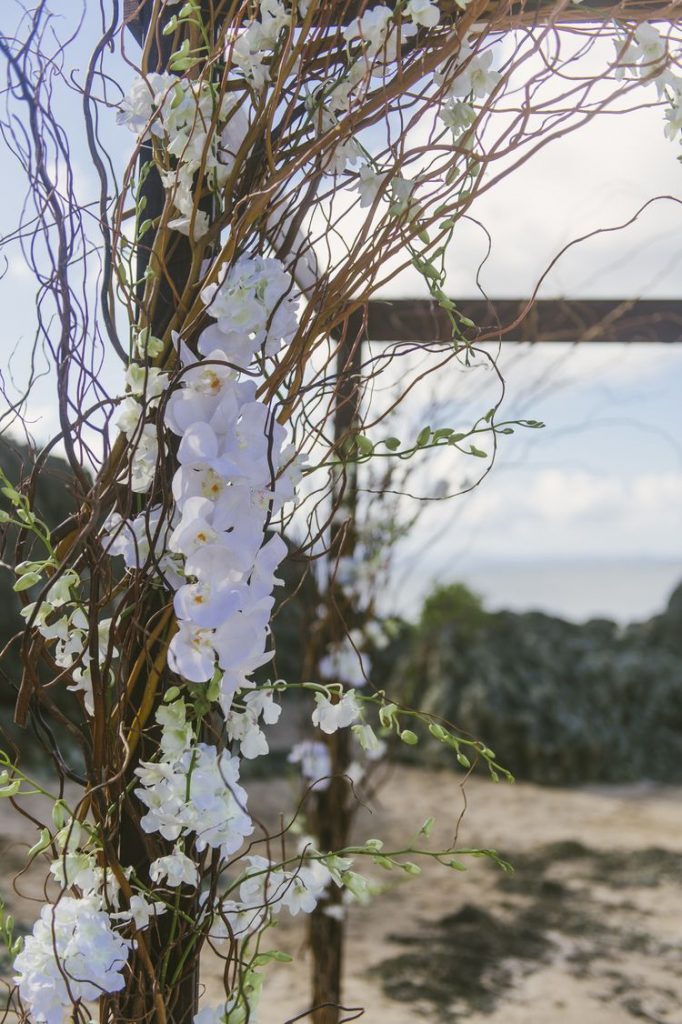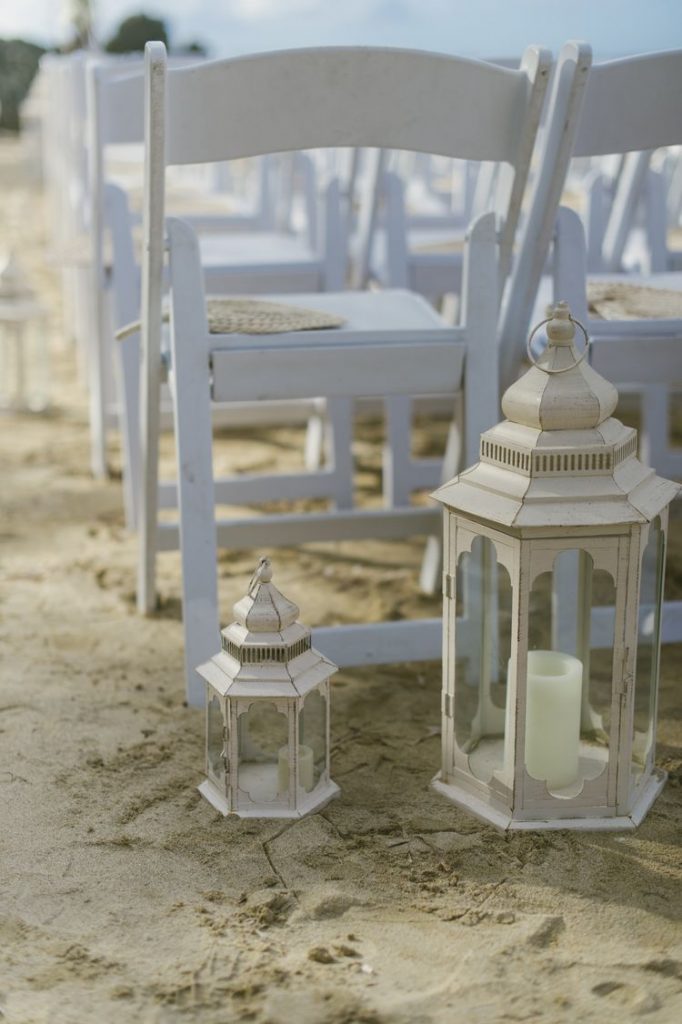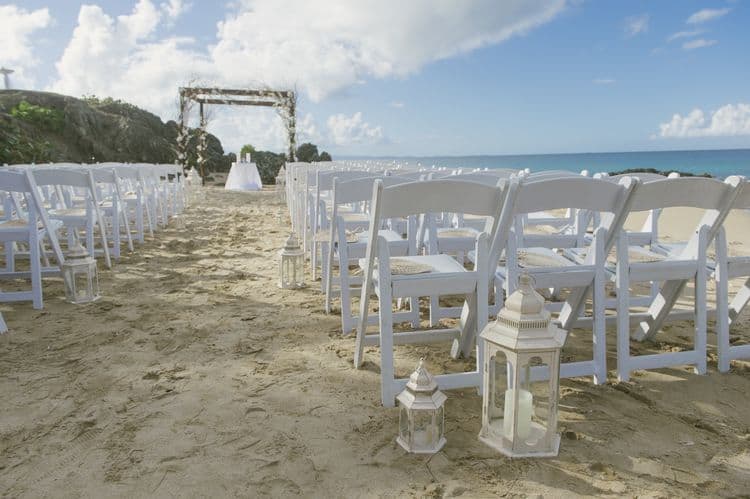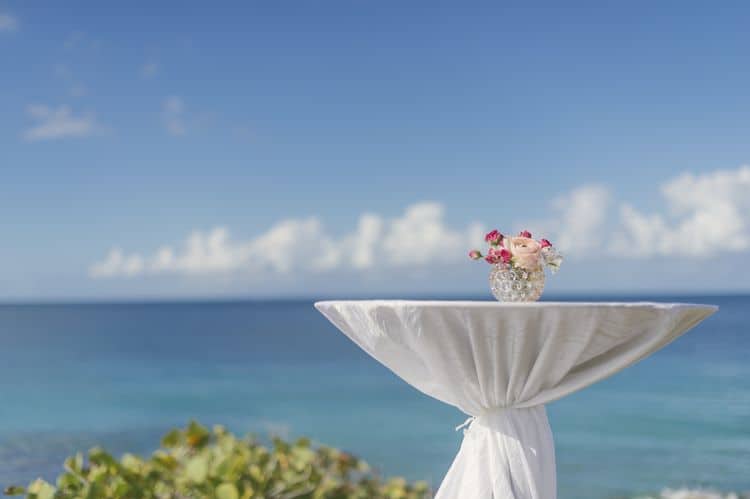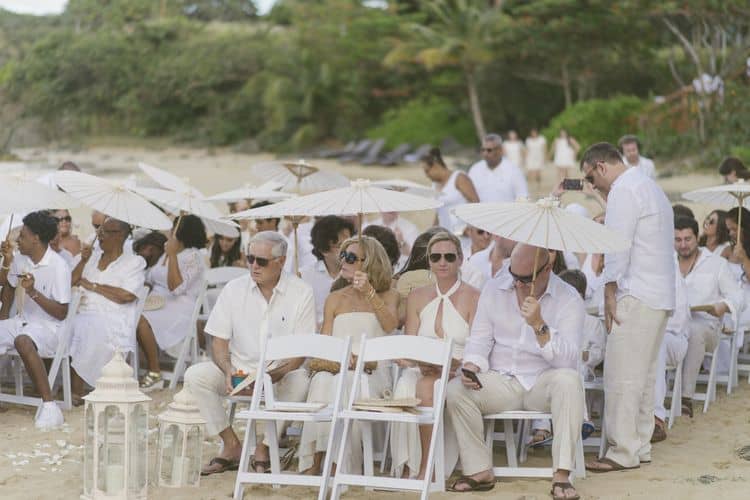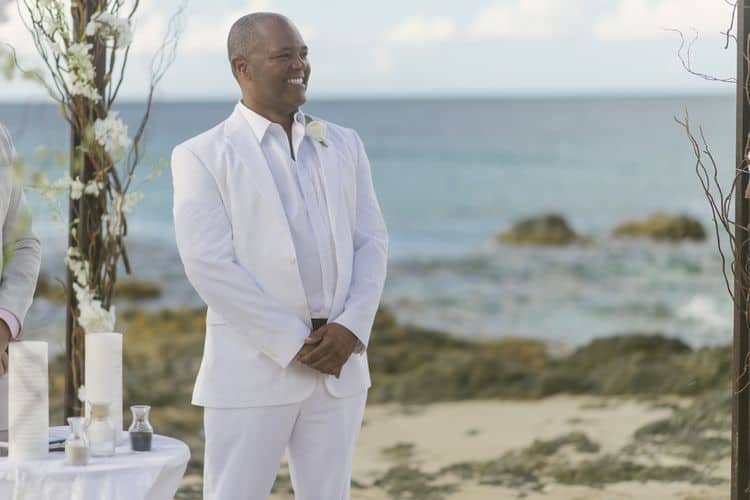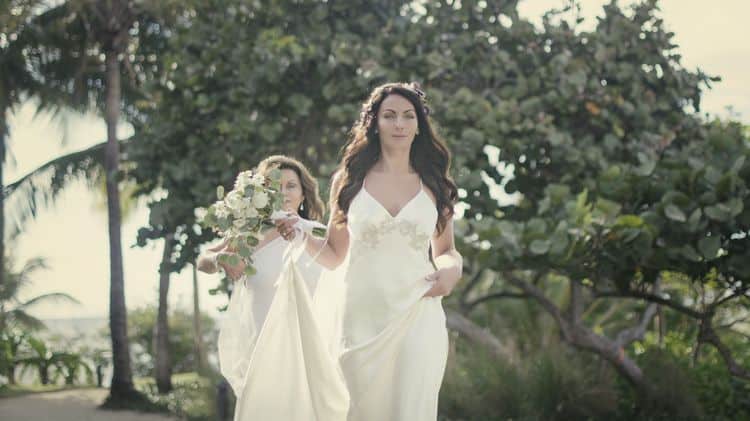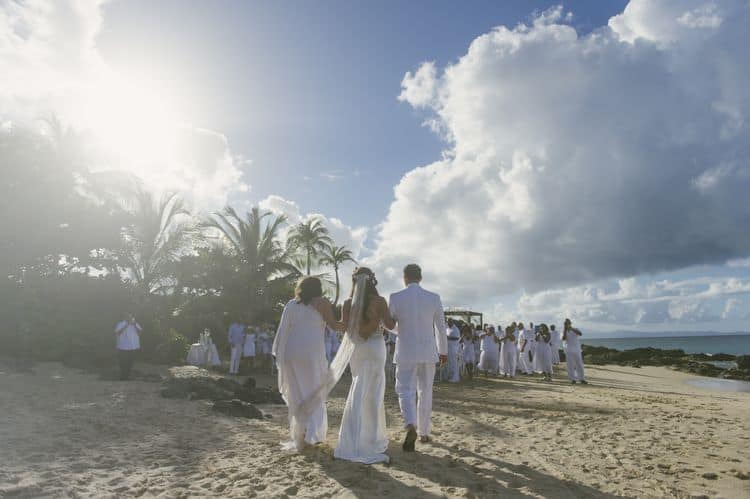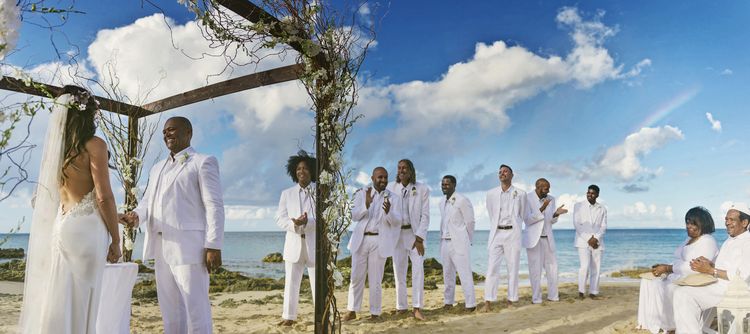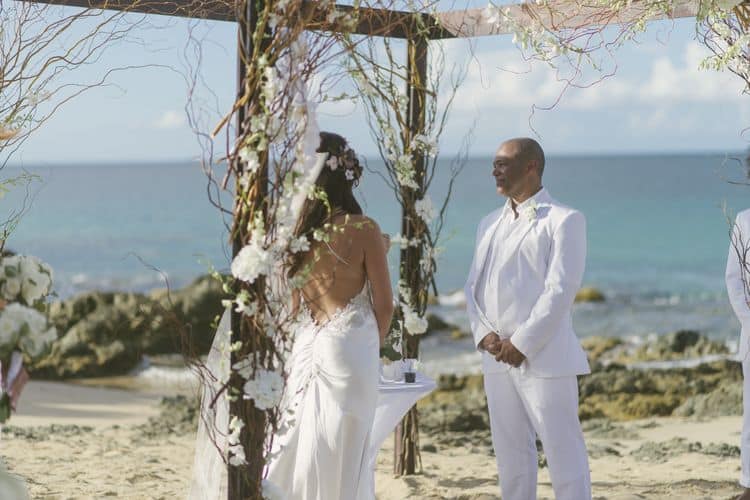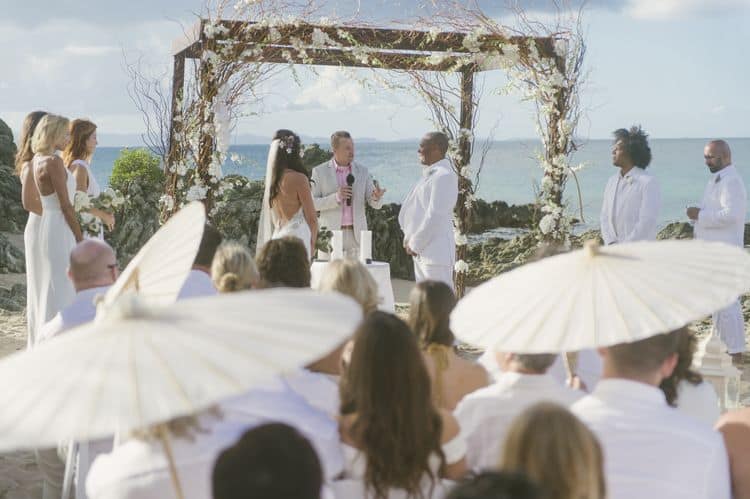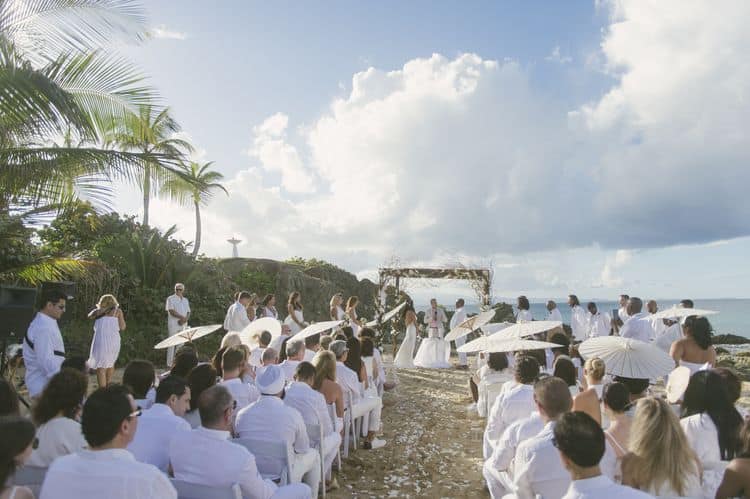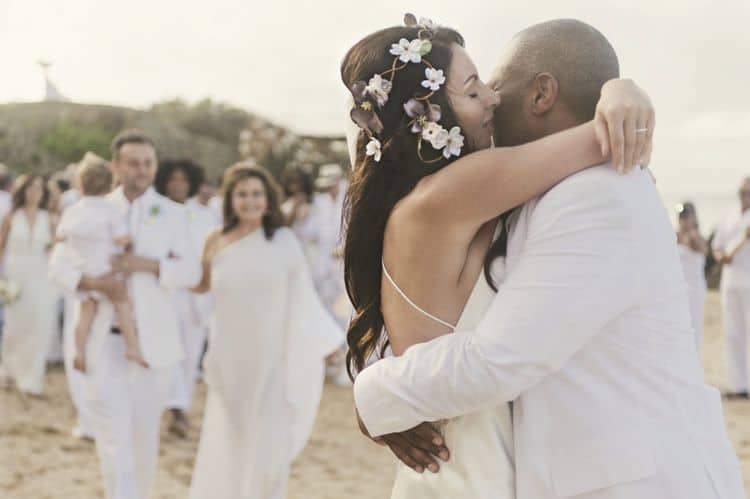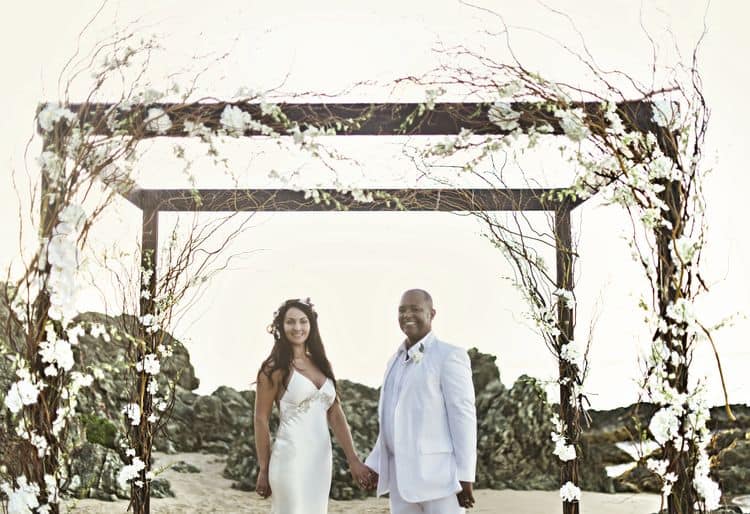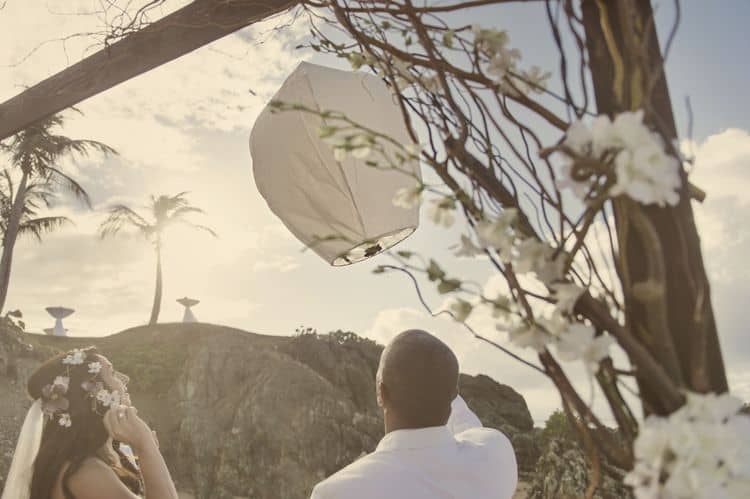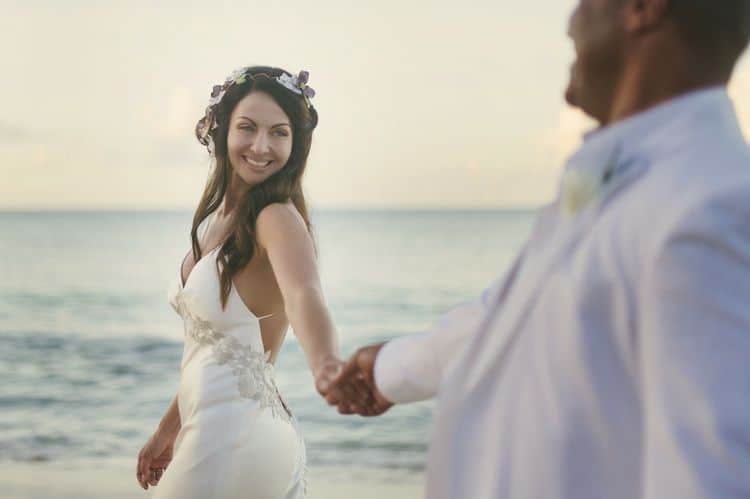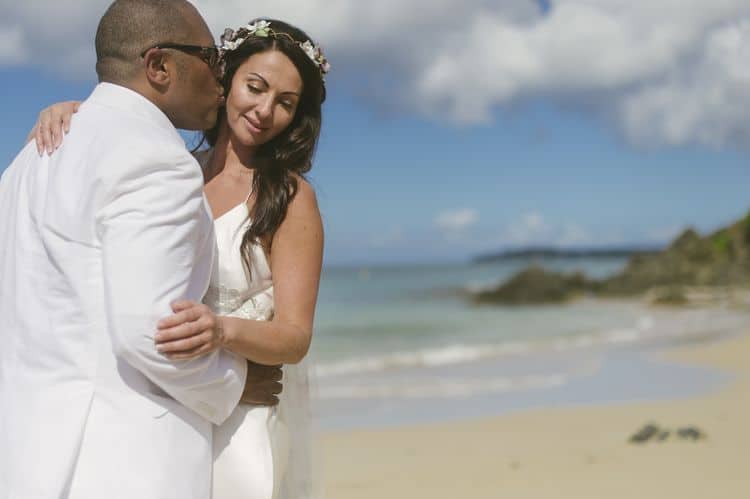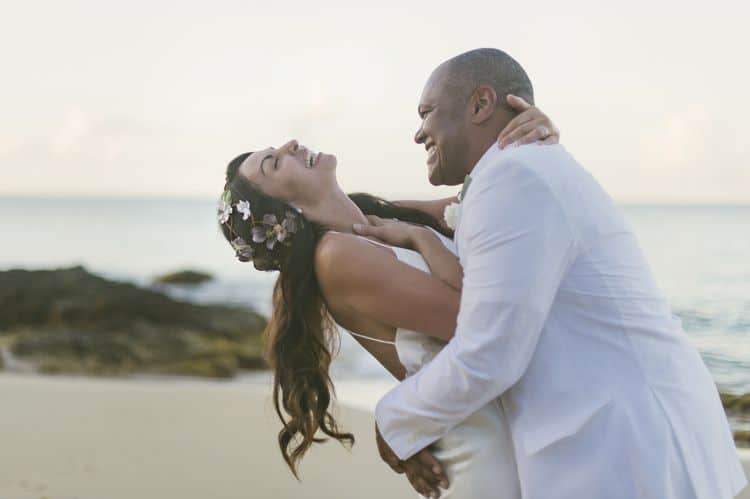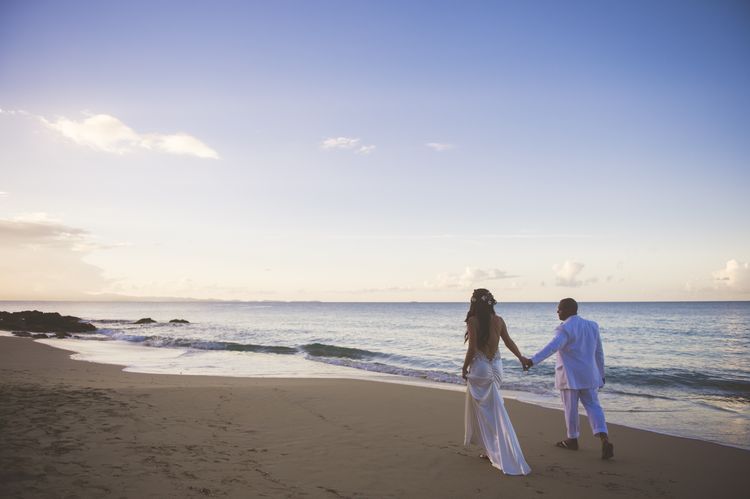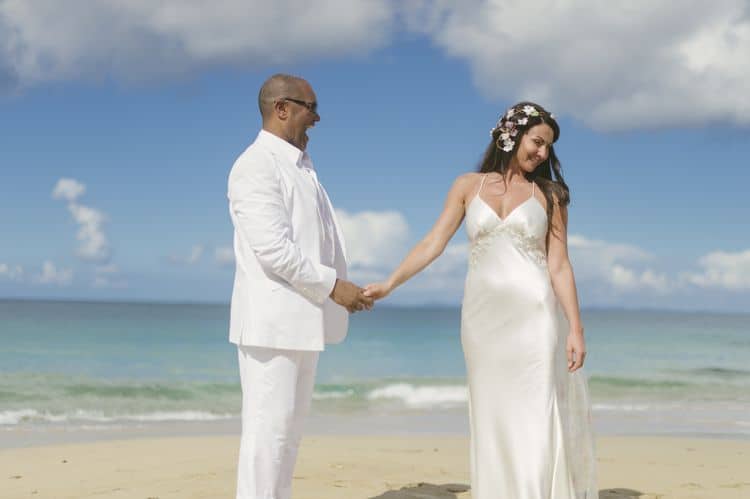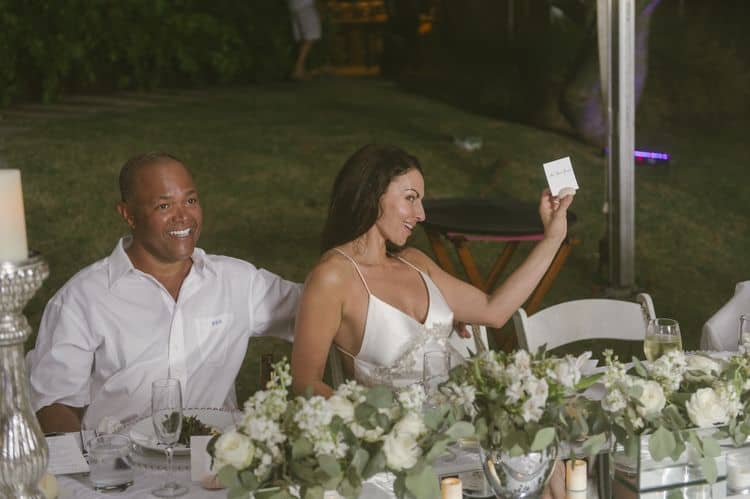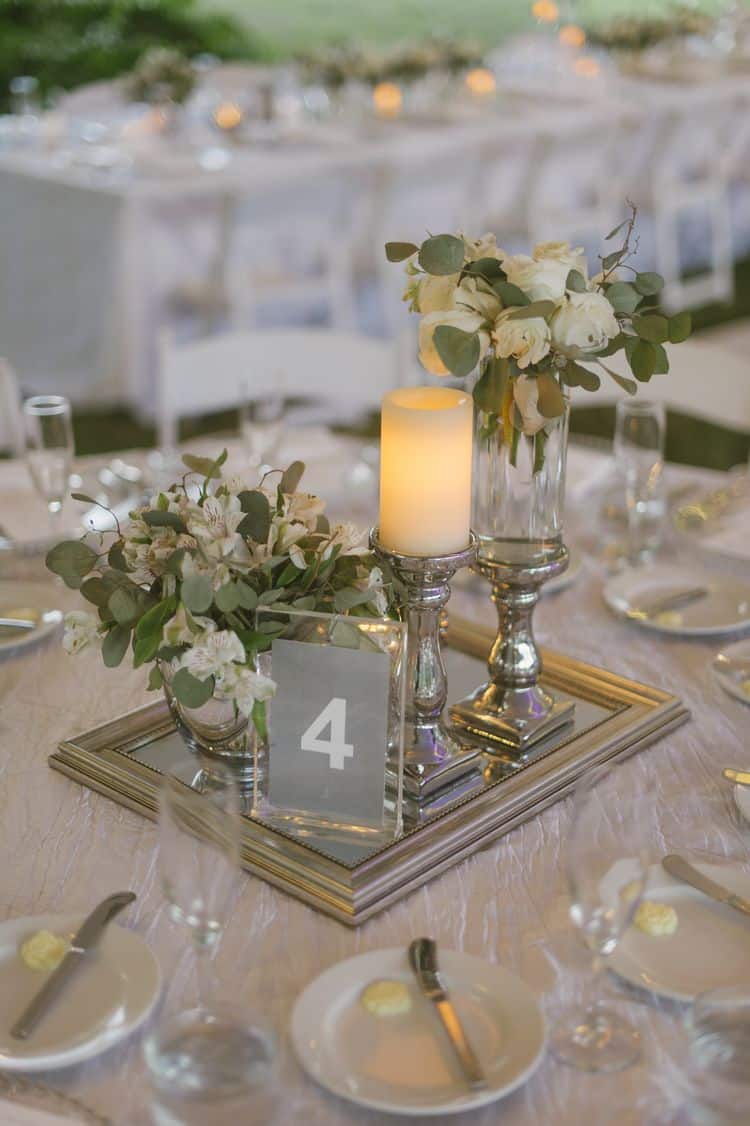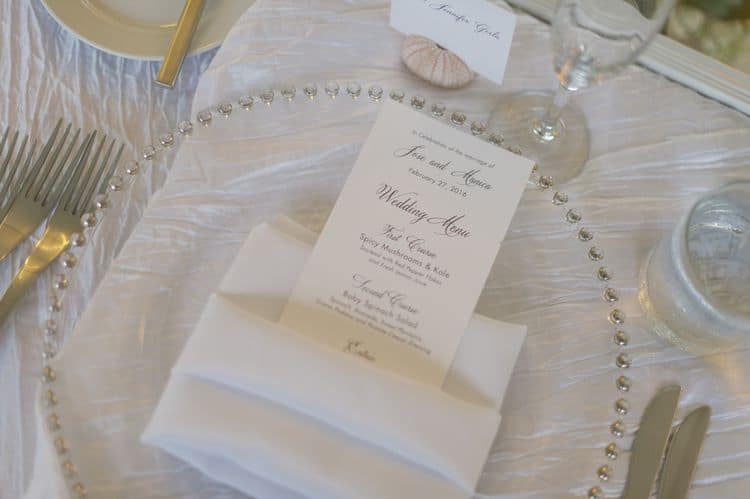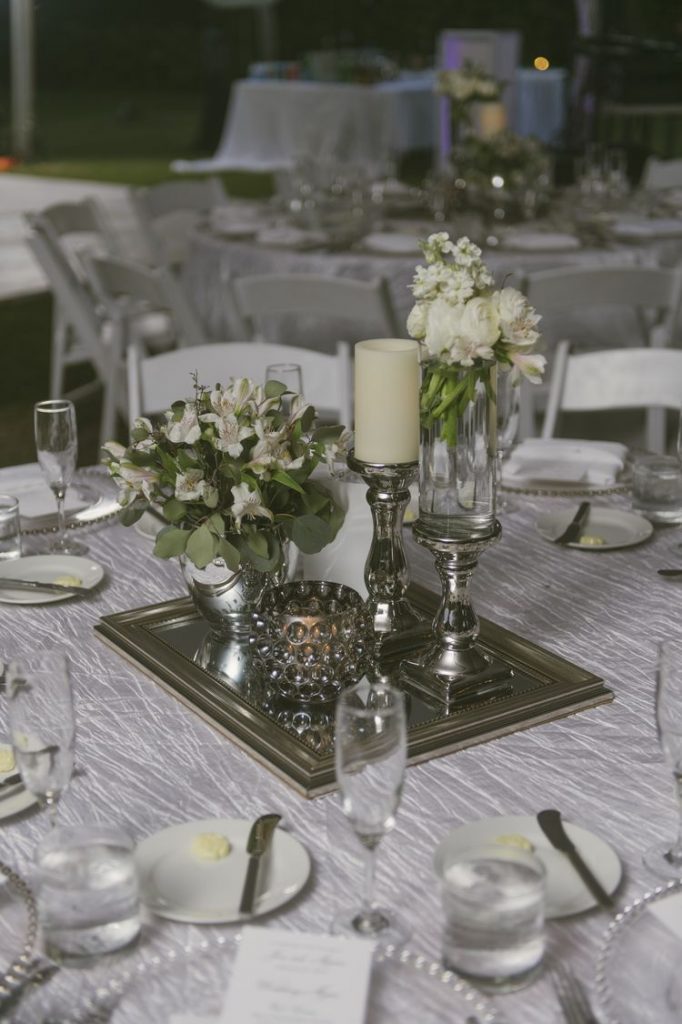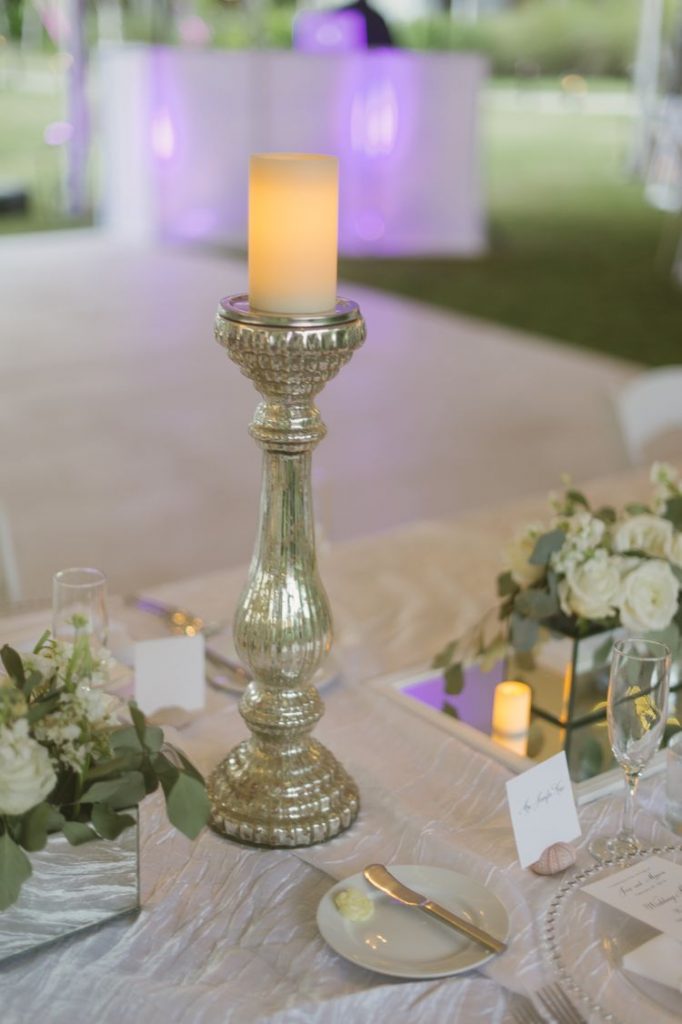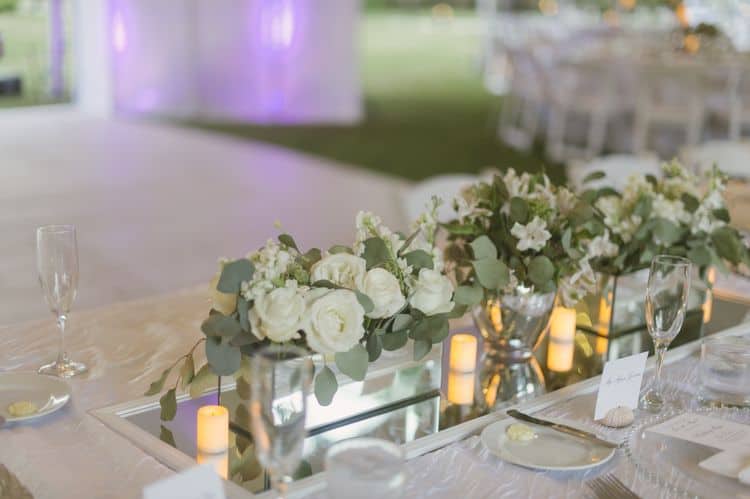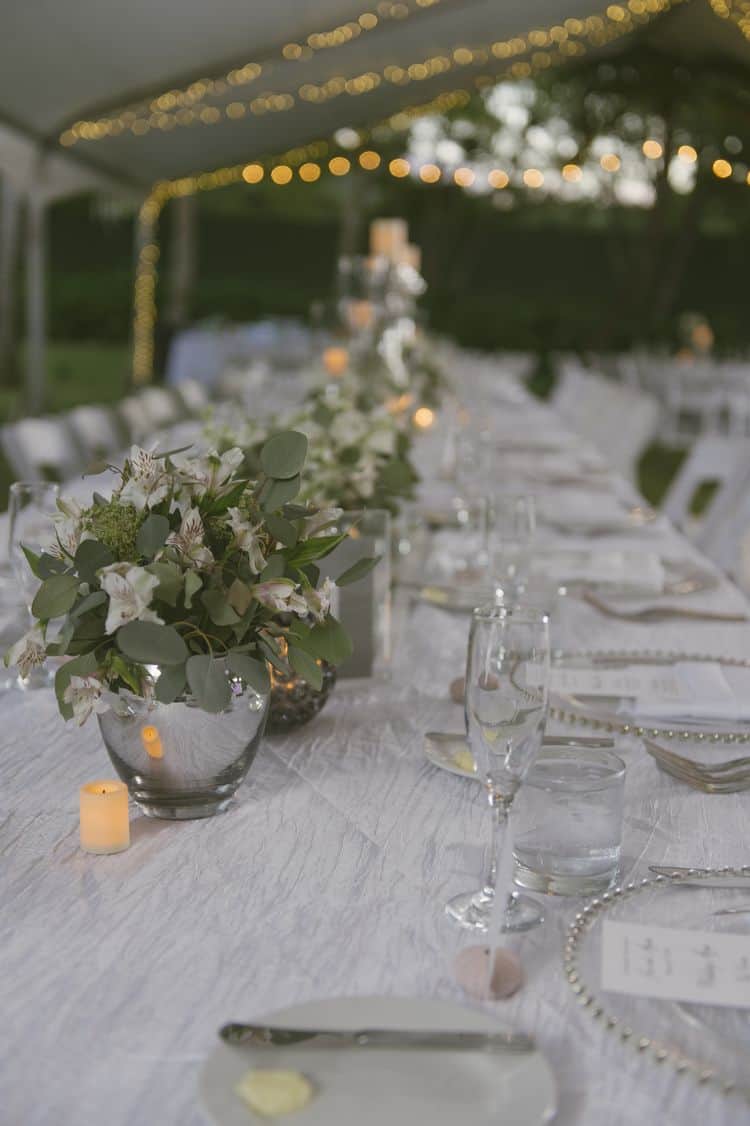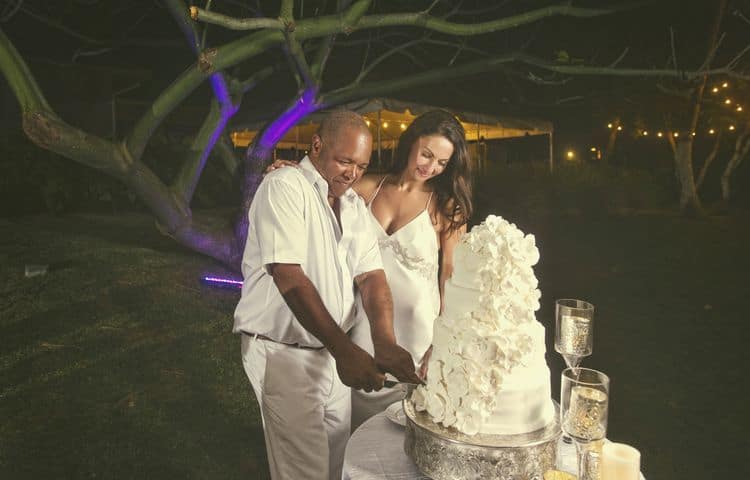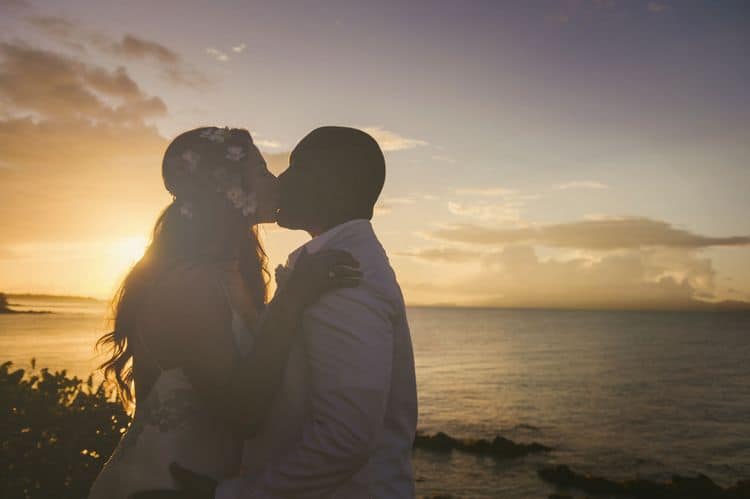 Q&A With The Bride
Why did you choose to have a destination wedding in Vieques?
The natural beauty of the island of Vieques with its dazzling Caribbean sea, unspoiled shorelines, pristine beaches and wild horses roaming the tiny island- was the perfect setting for our destination wedding weekend. Jose and I met in August 2013 in New York, at a pool party in the Hamptons. Upon first meeting, I casually mentioned that I always wanted to get married in a bikini on the beach. .Jose thought to himself: "Have I got the beach for you!" Jose was born in Vieques and a large majority of his relatives still live on the island. When Jose took me there for the first time, I fell in love with the island and knew it would be the perfect setting to celebrate our love. Jose proposed in November 2015 and we planned our magical destination wedding for 120 family and friends for February 27 2016 at the W Retreat & Spa Vieques.
What Was the Inspiration Behind the Details of Your Destination Wedding?
Our destination wedding in Vieques, was inspired by the beauty and simplicity of all things white- including all the guests and flowers. Whisper Beach was the setting for the ceremony and the view was breathtaking. The turquoise waters, the powder white sand, and even 2 magical rainbows all set the scene as we exchanged our wedding vows.
Tell us About Your Beach Wedding Attire
I wore a dreamy bohemian backless slip dress by Elizabeth Fillmore with a hand painted floral veil. Jose and all the groomsmen were in white seersucker suits. The bridal party as well as every guest wore white. We wanted everyone to be a part of our romantic white beach wedding.
Tell us all About Your Venues
The cocktail hour was set on Paradise Edge, a gorgeous cliff overlooking the ocean. The sheer beauty of the setting was perfection. As the sun was setting, we all enjoyed the magic hour while listening to live guitarists- Trio Romantico. We wanted our wedding to exude timeless sophistication, complete with all white florals, tons of candles and chandeliers for the dinner reception which was tented with a dance floor. We even created a club after-party for all our guests to dance the night away! The weekend was truly a dream come true. Looking at our photos we are so grateful and lucky to be surrounded by this much love and beauty.
Vendors:
Photographer: E.P. Anderson Photography
Venue: W Retreat & Spa Vieques Island
Event Designer: Chezelle Dezines
DJ: DJ of The Islands
Dress Designer: Elizabeth Filmore Bridal
Shoes: Jimmy Choo
Featured:

17 Welcome Bags & Favors Your Guests Will LOVE (and ones they won't)!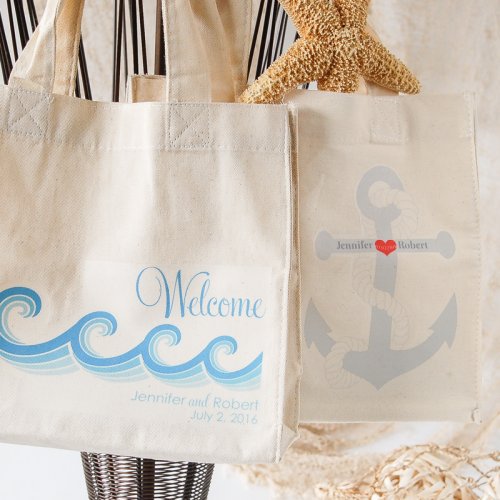 Welcome bags and favors are a great way to show your love and appreciation to your family/friends who are attending your destination wedding. To get some ideas of the best favors and welcome bags, we polled hundreds of destination brides who already got married. They shared their thoughts on the type of welcome bag items and favors their guests loved, as well as the misses.
Featured:

Destination Wedding Invitations in a Bottle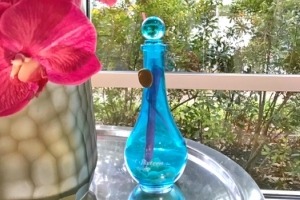 How do you tell your guests they're about to embark on the most magical trip of their lives? With the most unique beach wedding invitations, of course! We got these stunning "Invitations in a Bottle" sent to us in the mail and were blown away! This is probably the most fun way to set the tone and make an impression when you announce your destination wedding.