There is something about the idea of a destination wedding in Florence that makes my heart flutter. Maybe it's because they exude elegance, romance, and sophistication. Maybe it's the history and the architecture that makes this city such an alluring place to tie the knot. I can't quite put my finger on it, but I'm hooked. So when this Florence wedding styled shoot landed in my inbox, I was totally blown away. The photo session was inspired by the Mona Lisa. And not one detail was overlooked when this amazing group of vendors collaborated to bring their vision to life. A huge shout-out goes to the incredibly talented Johanna of Ambientimage Photography for capturing and sharing this masterpiece with us. Make sure you scroll to the end, where Johanna tells us all about the inspiration behind this impressive photo shoot. Enjoy!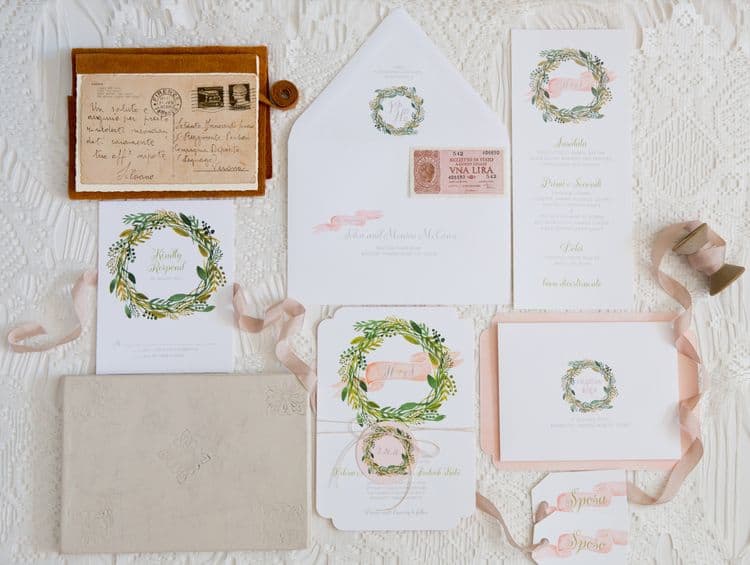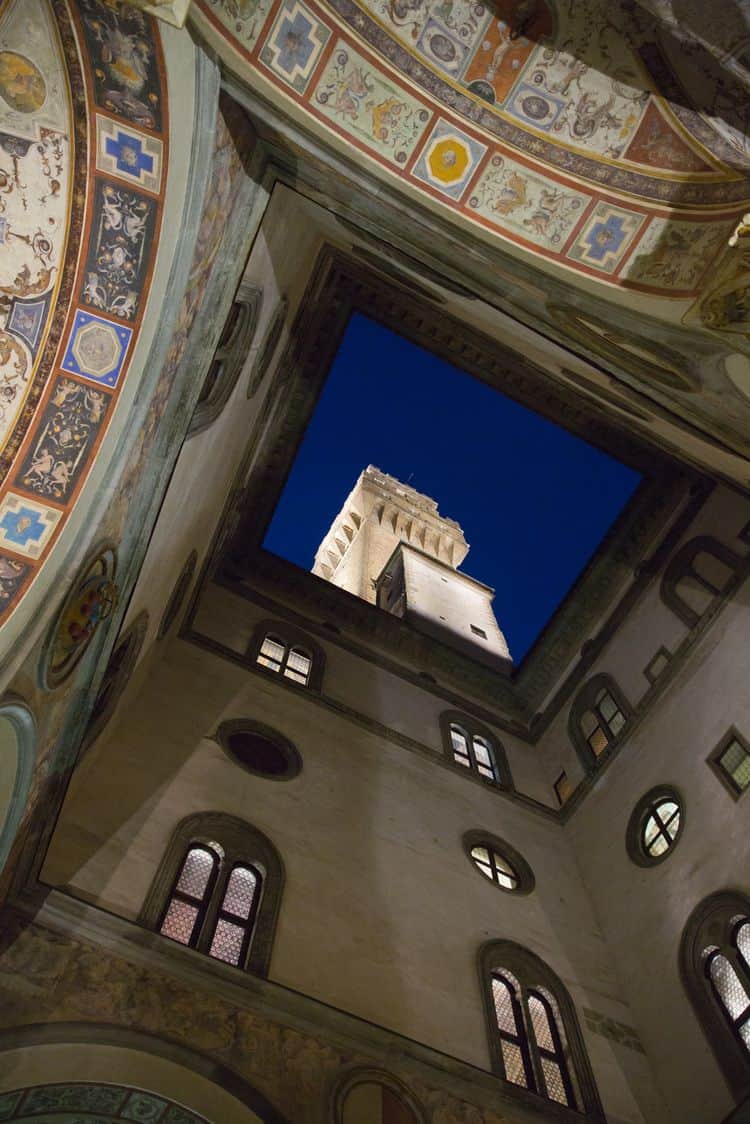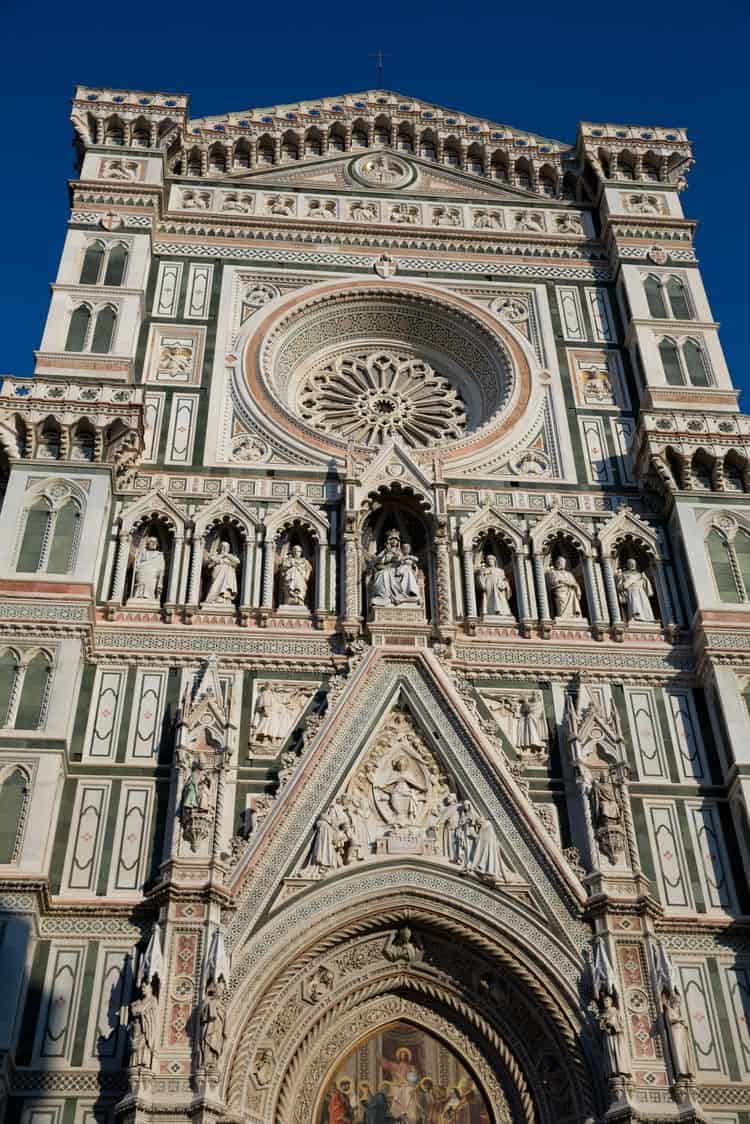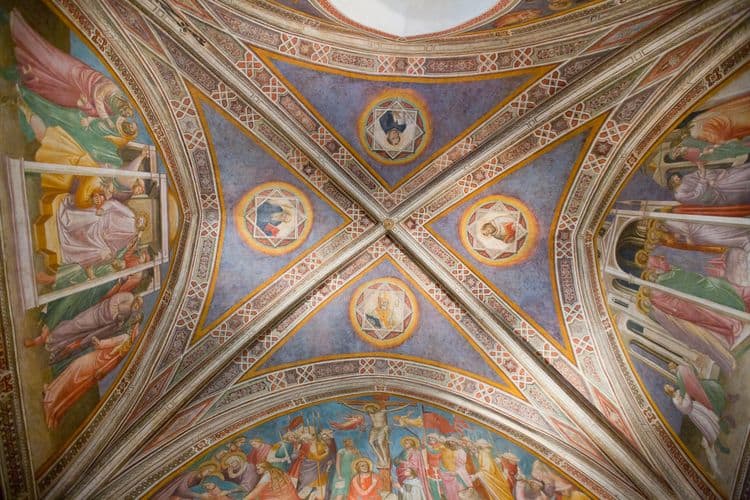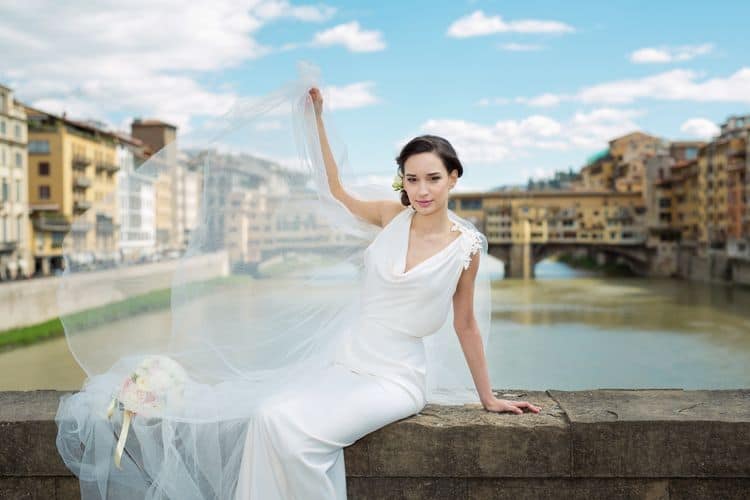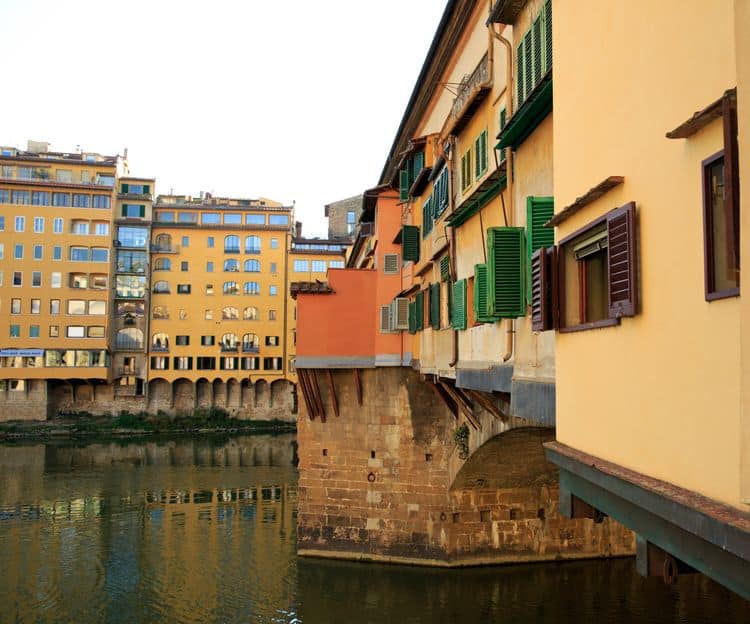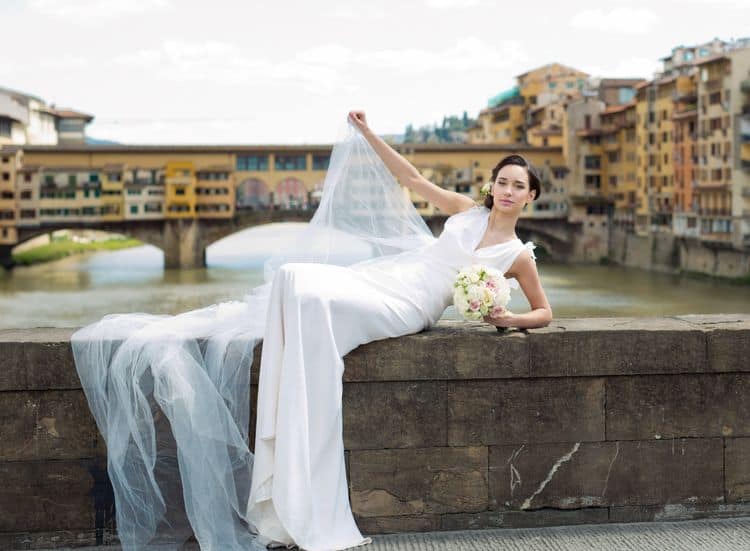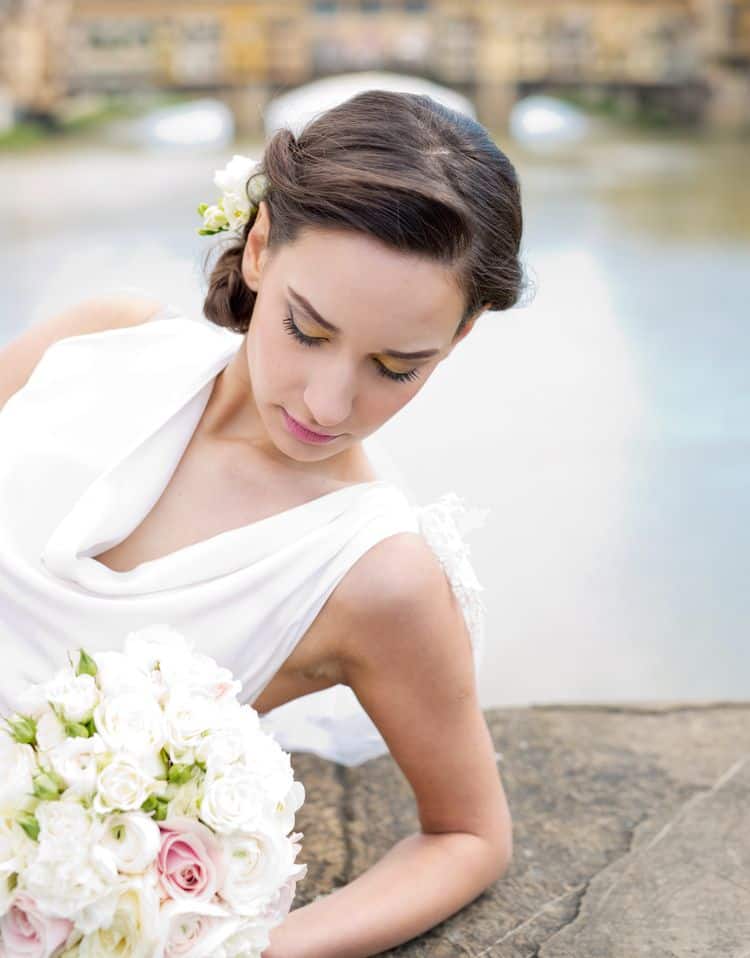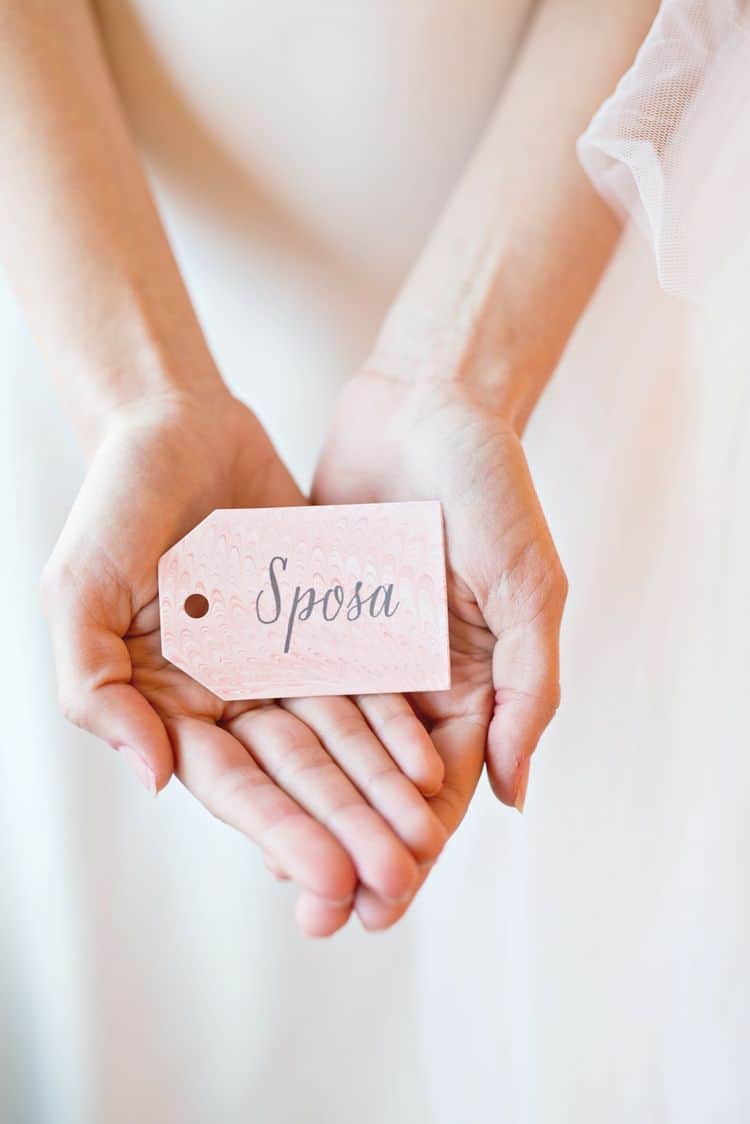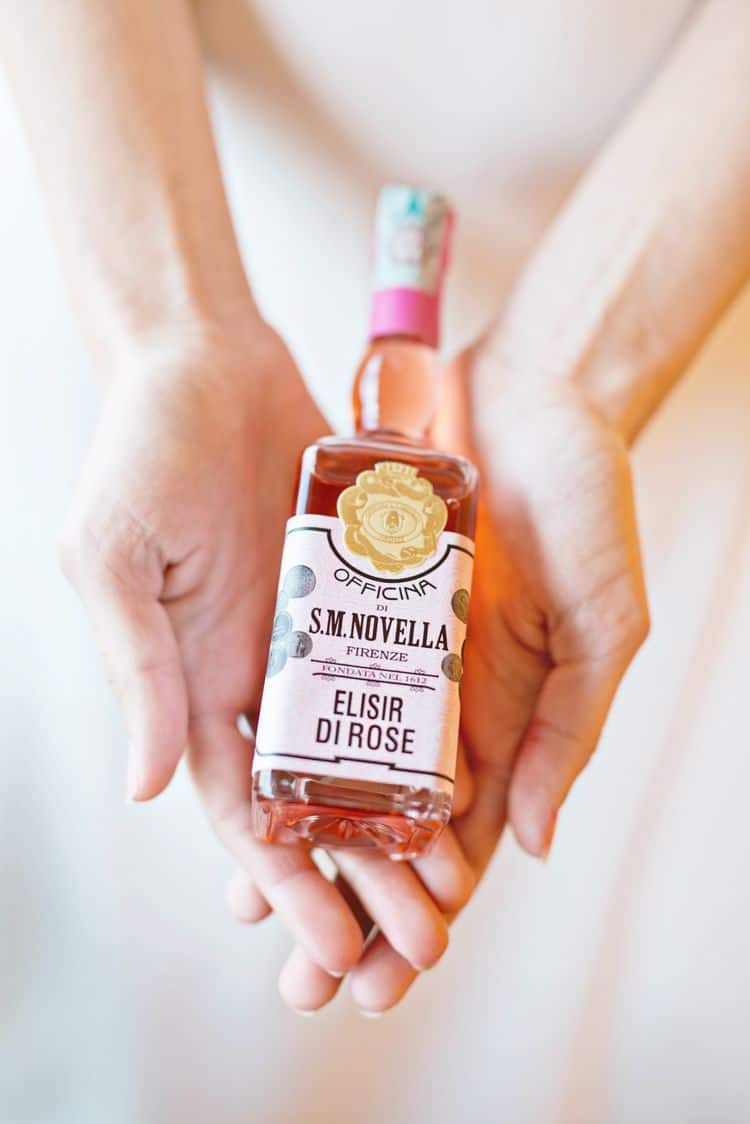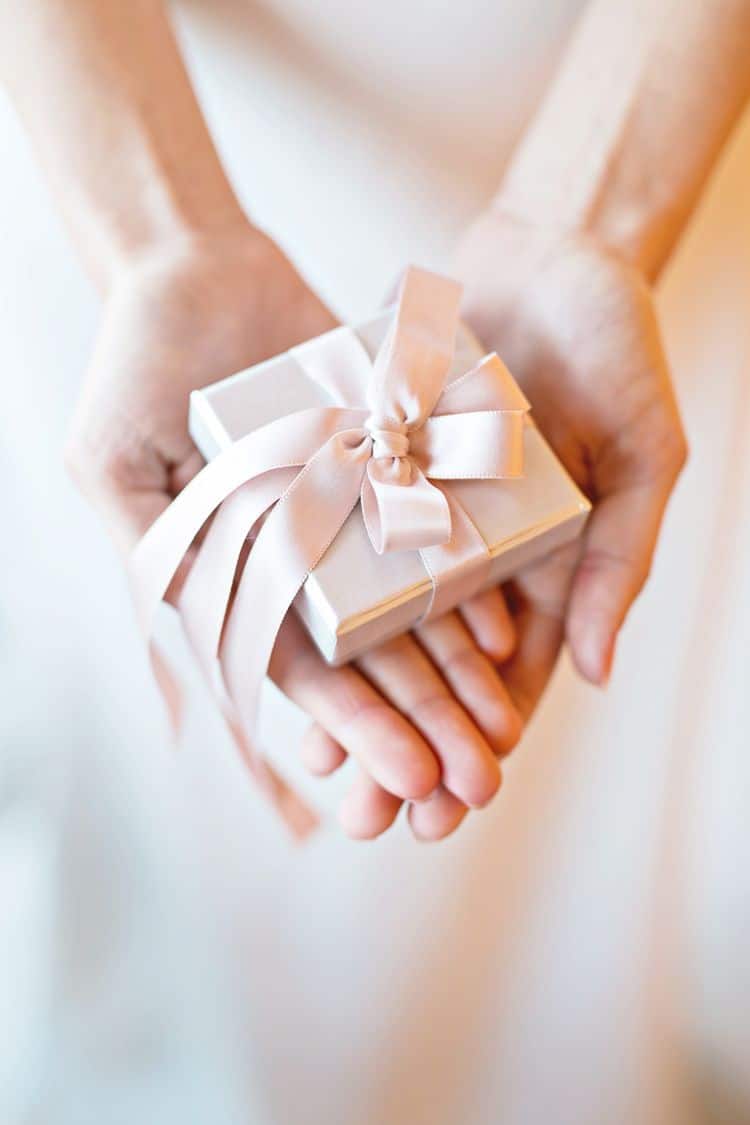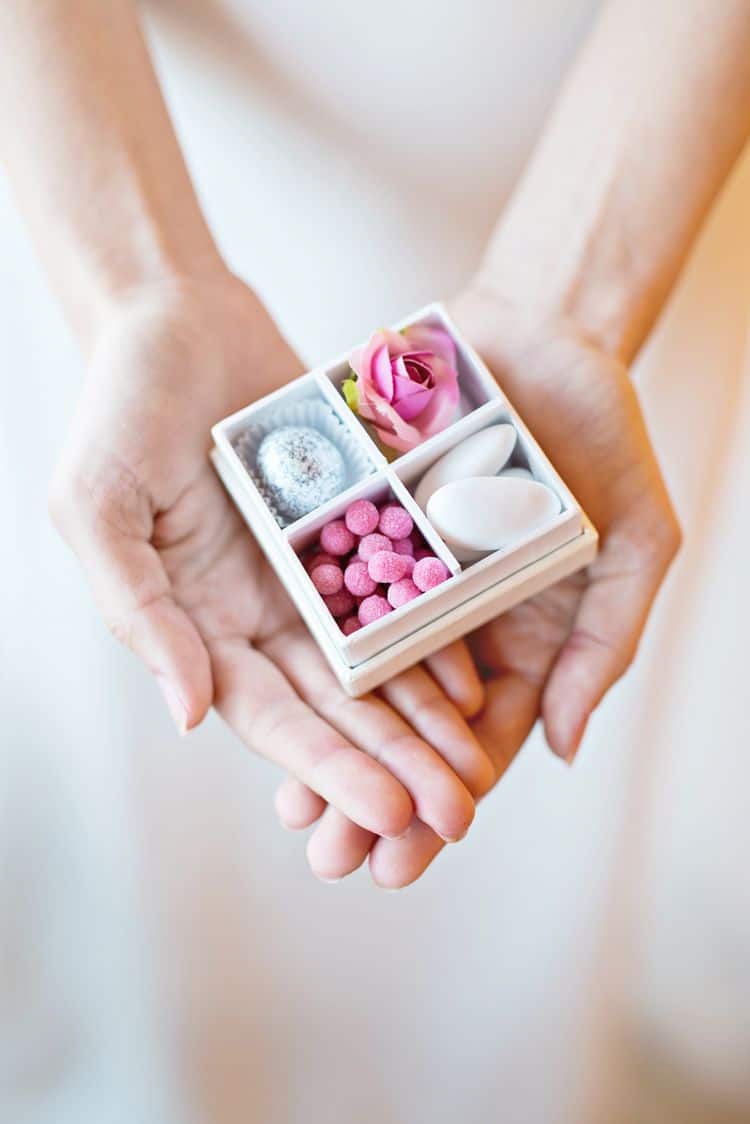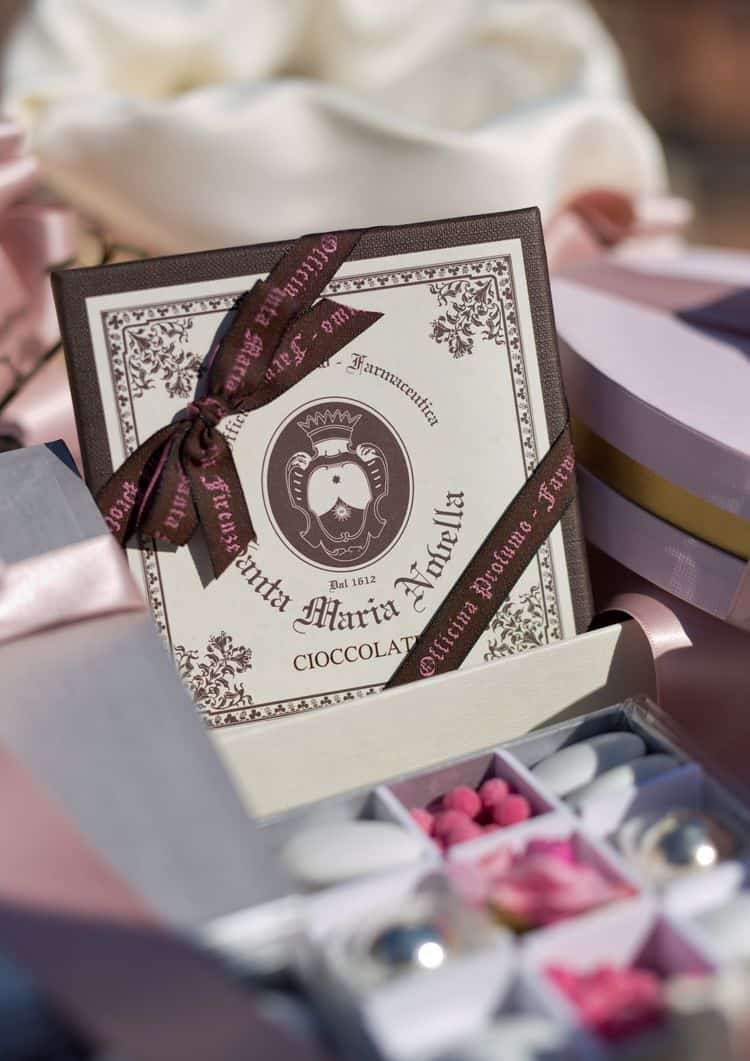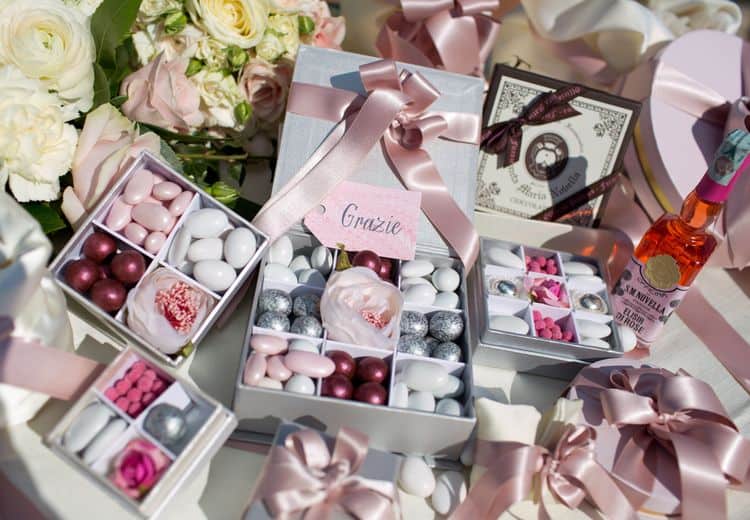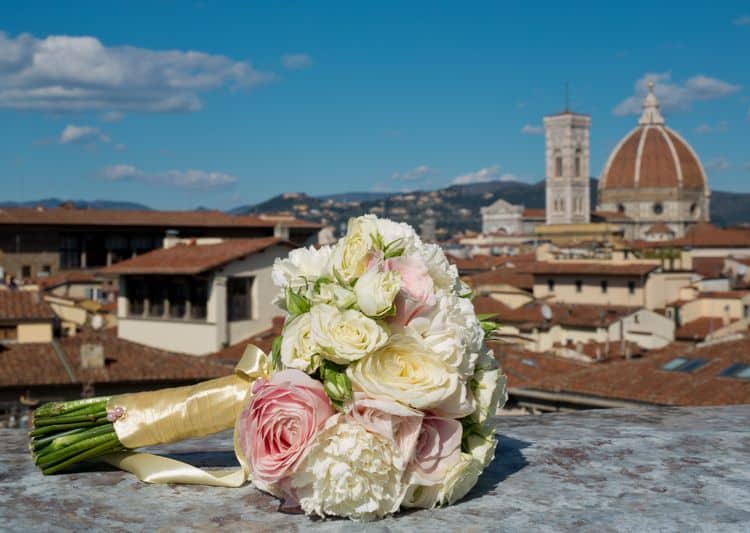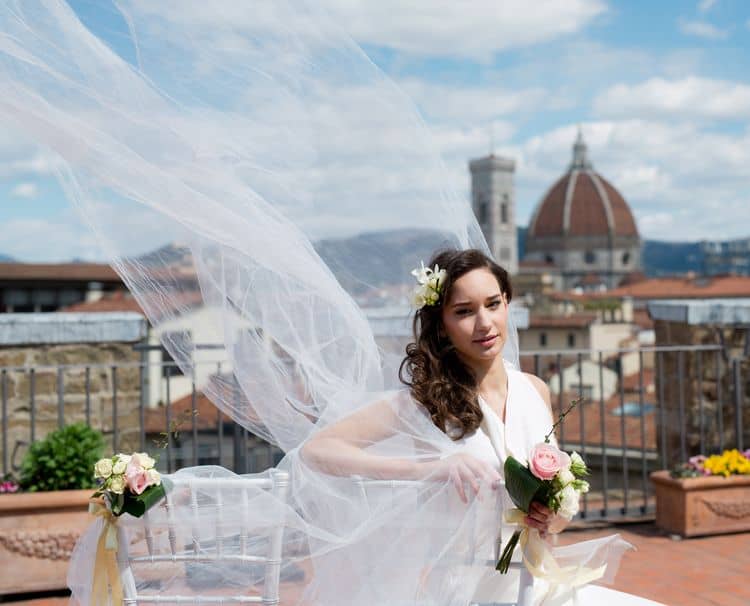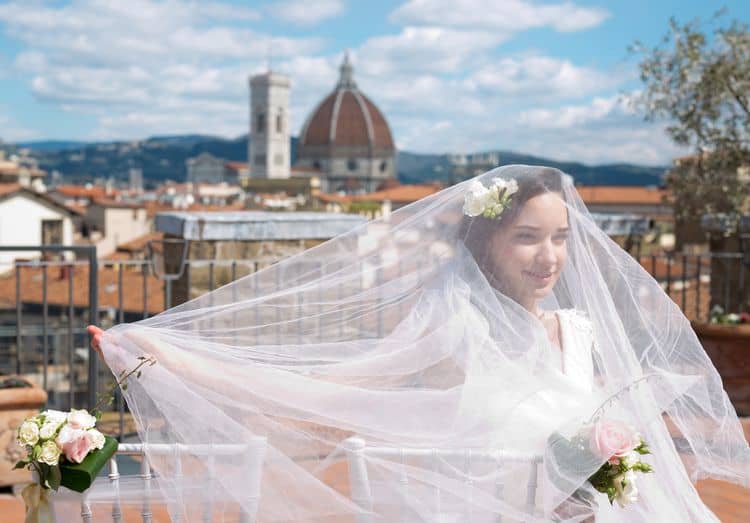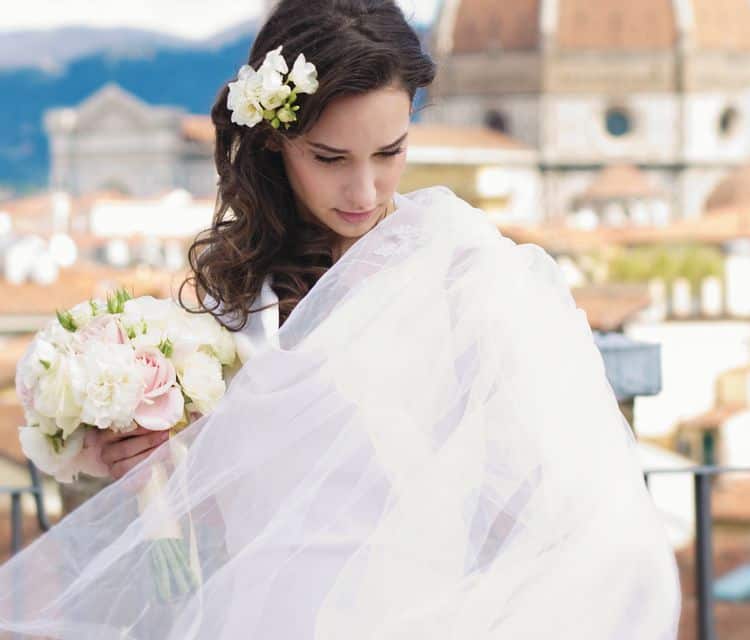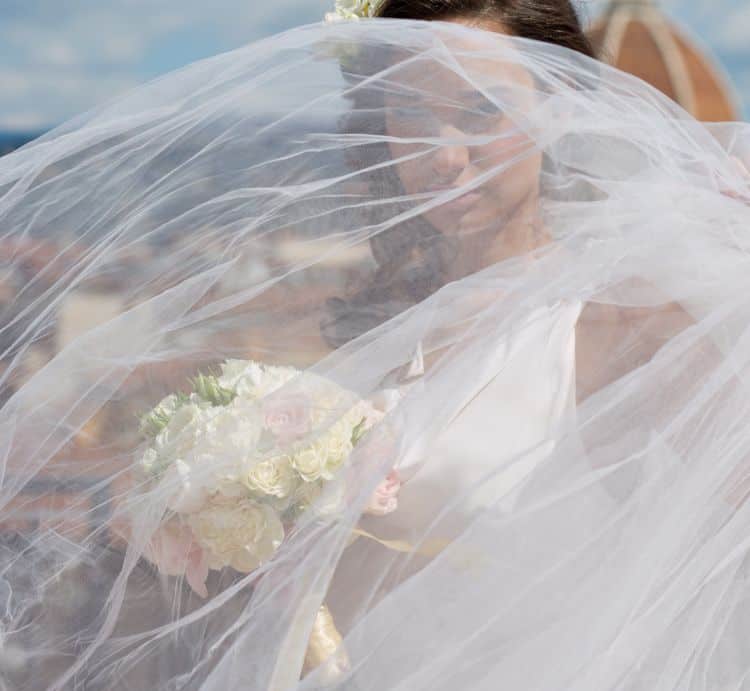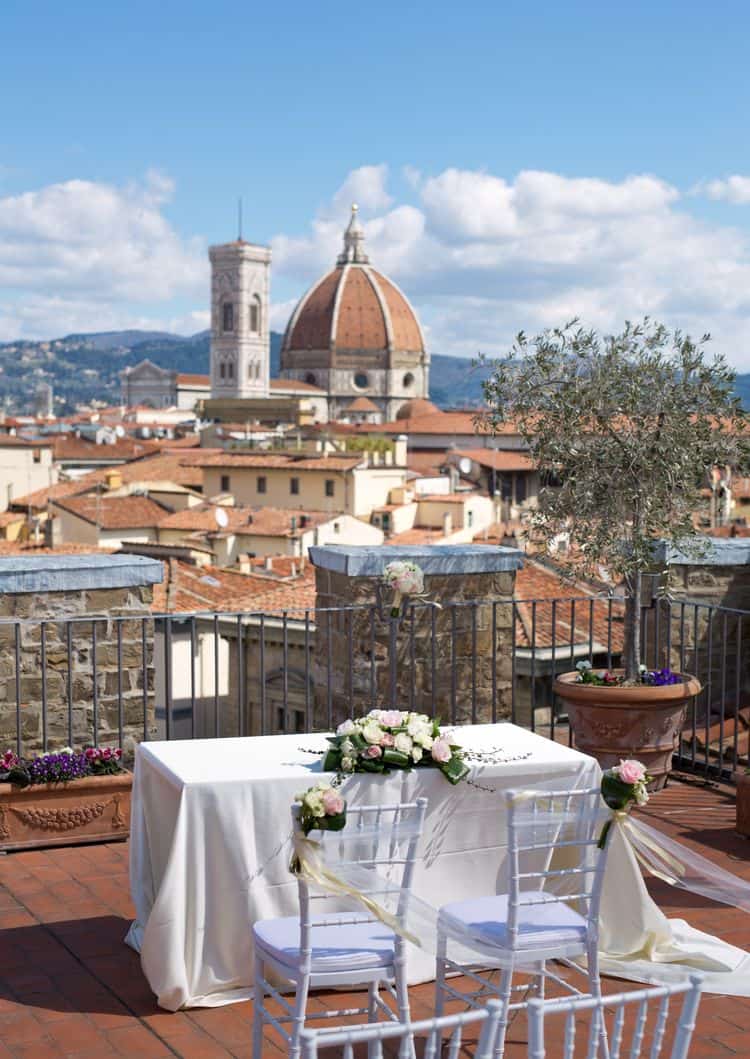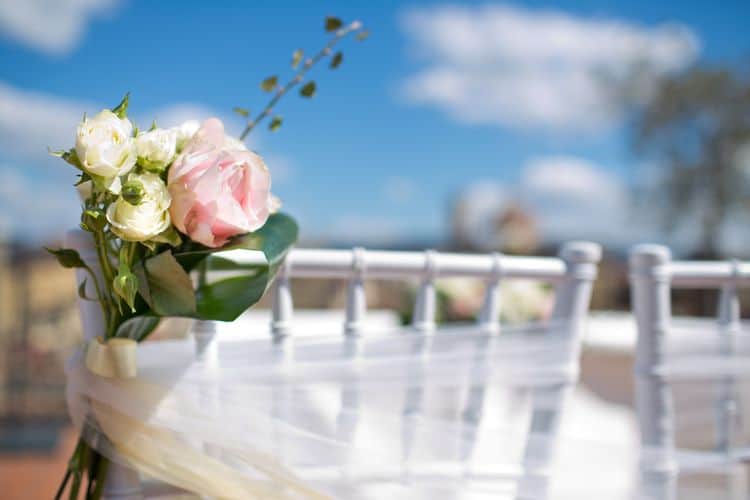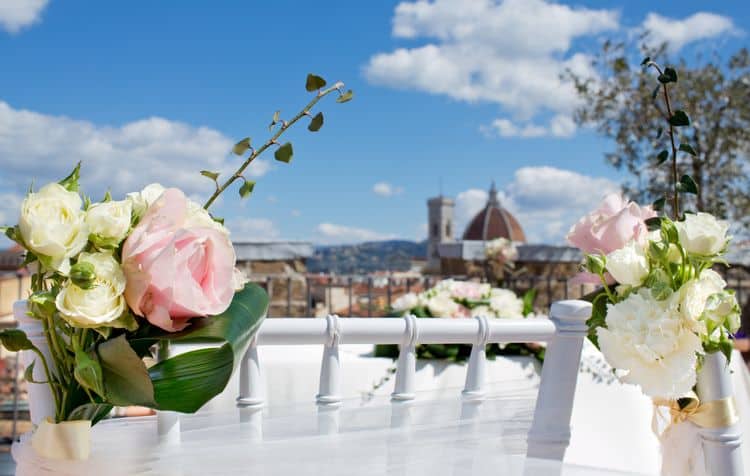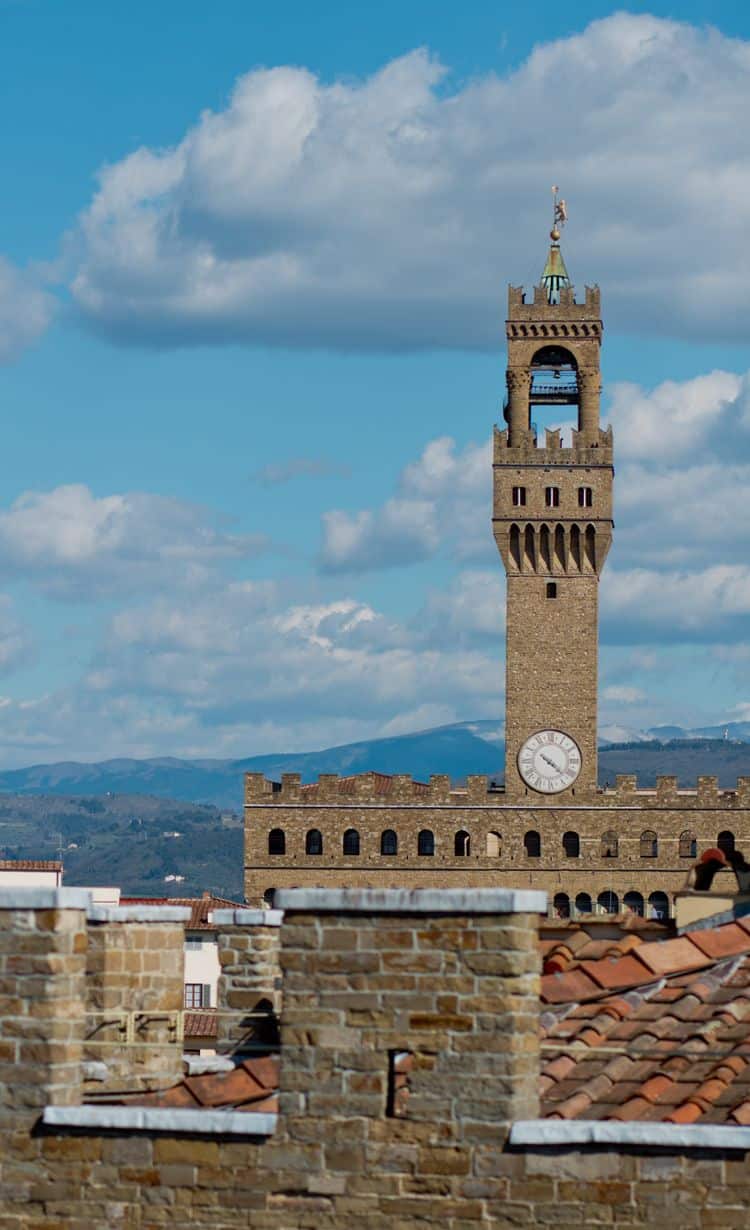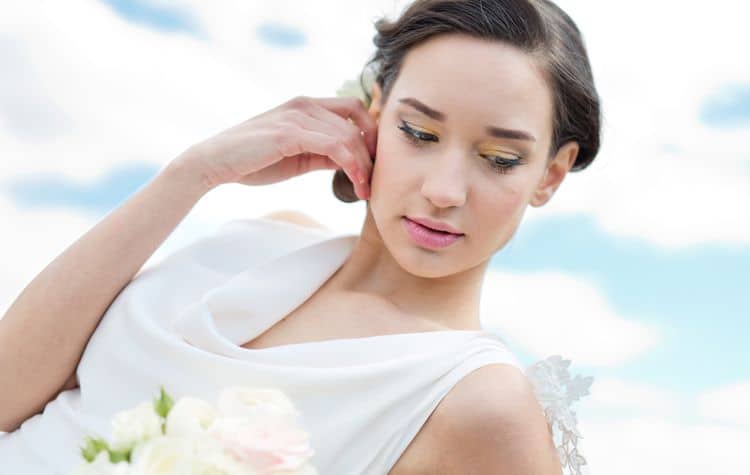 About this Florence Wedding Inspiration Shoot
Johanna Jacobson of Ambientimage Photography tells us more about their inspiration:
This shoot was inspired by the real Mona Lisa, or Lisa Gherardini "la Gioconda" and her enigmatic expression painted around 1503 – 1506 by Leonardo da Vinci in Florence.

Mona Lisa, or Lisa del Giocondo was the wife of a rich Florentine silk merchant. Through a series of circumstances the Mona Lisa can be found at the Louve in Paris, but in 1911 an Italian employee of the Louve feeling patriotic, felt that the painting deserved to be in Italy. He stole the painting and attempted to sell it two years later to the Uffizi Gallery in Florence.

Makeup artist Silvia Gerzell used golden eye shadow powder and tones as a reference back to the nearby Uffizi galleries and the golden halos painstakingly applied to the saints portrayed in masterpiece works of that era.

Located near Santa Trinita, where Mona Lisa spent her childhood, the Antica Torre di Tornabuoni is a historical residence built in the 1300's that Mona Lisa certainly passed by daily. We can imagine that she may have been a visitor to the property and perhaps friendly with the tower's original owners, the Gherardini family.

With an unmistakable resemblance to our famous muse, model Kristina from Look Now Model Management captures the enigmatic and undecipherable, but welcoming smile that graces the most famous painting in the world.

The modern, yet romantic silhouette of Sarah Foy's wedding dress design effortlessly reminds us of a classic but aristocratic style that perfectly mirrors the renaissance monuments in the background. The red-hued Duomo in the center of Florence, along with the San Miniato al Monte church overlooking the city, all contribute to the overall feeling of La Gioconda in a modern, but historical Florence.

Smitten on Paper's gorgeous stationary reflect the pink and green pastel marble used on the intricate designs of the Duomo. The pastel pink and white blooms further contribute to this soft modern romance under a turquoise sky. The gold makeup and hues are further reflected in the choice of shoot location in front of the Ponte Vecchio where the world's finest goldsmiths sell their historical designs.
Vendors
Photographer: Johanna Jacobson, Ambientimage Photography
Wedding Planner and Stylist: Rosie Meleady
Dress: Sarah Foy
Model: Kristina from Look Now Model Management
Hair and Make up: Silvia Gerzeli
Florist: Violamalva
Confetti (bonbons): La Confetteria Firenze
Guest Gifts: Officina Profumo – Farmaceutica di Santa Maria Novella
Venue: Antica Torre di Via Tornabuoni, Florence, Italy
Stationary: Smitten on Paper
Postcard, Stamps, Florentine Leather Journal: Photographer Ambientimage's private vintage collection
Featured:

Unique Poolside Bachelorette Party Inspiration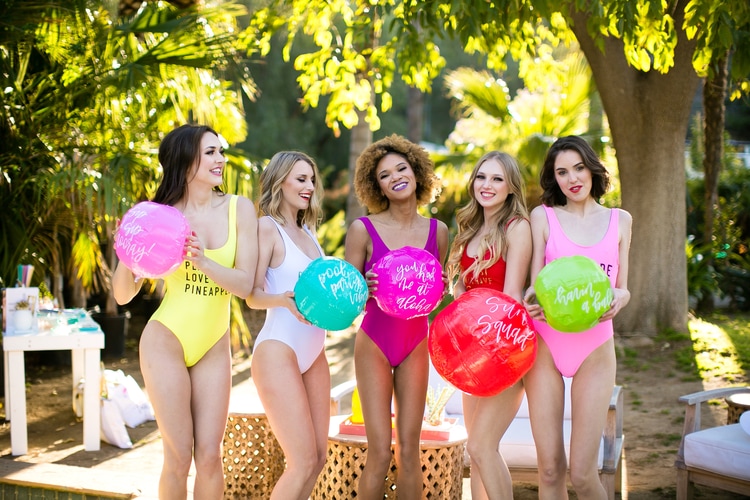 This unique tropical poolside bachelorette party is #GOALS! The décor was tropical, colorful and fun – bringing a cheery vibe that set the tone for a flawless and relaxed day. There were tons of personalized details –from sunscreen and chapstick, to soda and champagne, sun hats and fans, magazines, personalized tumblers, and even a wet bikini bag to hold their suit while they slipped into some adorable "Bride's Beaches" cover-ups. Of course, what's a good party without some fun games? Tons of fun ideas in this post. Read more
Featured:

New Orleans Destination Weddings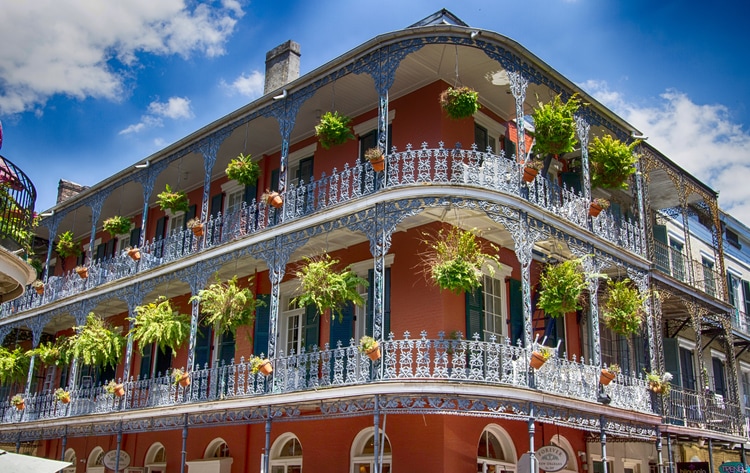 Here at Destination Wedding Details, we've seen it all: weddings at the beach, in the mountains, in the desert, and in pretty much every country. ALL beautiful, mind you… but through our years of observing what exactly makes for a GREAT wedding, we've surmised this: it must be FUN for you and your guests. So, ask yourself this: what city is more fun than New Orleans? Read our full post to discover when, where and how to get married in NOLA.
Cynthia is the founder and editor of Destination Wedding Details.She has over 15 years experience in the Marketing and Event industry and launched Destination Wedding Details in 2010, shortly after planning her own destination wedding. Cynthia uses her experience and genuine passion, to inspire brides who are planning their dream wedding away from home.