This post is part of my Destination Wedding Etiquette Q&A series, where I answer reader's questions.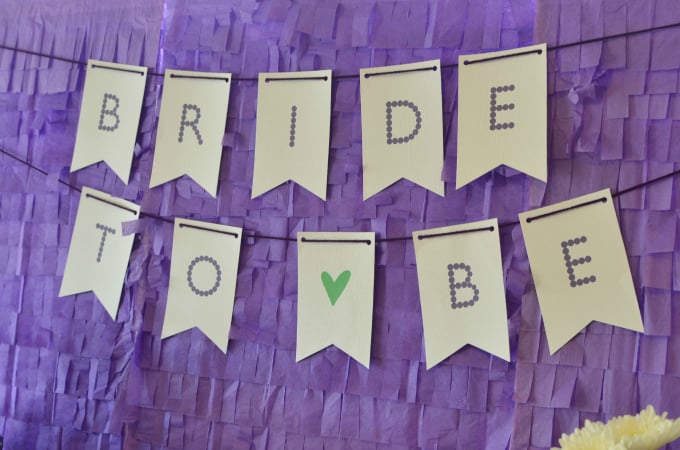 Destination Wedding Etiquette Question by Andrea
I know it is not proper etiquette to invite anyone to the shower who isn't invited to the wedding, however, when I mentioned the wedding to a few coworkers, they said they wanted to come. When I told them to would be in Jamaica they said they wouldn't be able to come to the wedding but wanted to know if I would still invite them to my bridal shower.
My sister will be planning my shower and my question is do I send an invitation to people that request one for my shower even though they have already said they wouldn't be able to go to the wedding?
Cynthia @ Destination Wedding Details Says
First of all, congratulations on your upcoming destination wedding! Jamaica is such a gorgeous, romantic and fun location to tie the knot – you're going to have the time of your life!
Now to answer your question – it is perfectly acceptable to send a shower invite to your co-workers because the expectations have already been set upfront. It is only in poor taste to invite someone to the shower and not the wedding IF they are expecting a wedding invitation that never comes.
In your case, they asked to be invited despite the fact that they will not be able to attend the wedding. They already know they're not going to the wedding and specifically asked you for a shower invite anyway. There won't be any surprises when they don't receive a wedding invitation and therefore no hard feelings.
Good etiquette is not so much about following a set of "rules" as it is about treating others as you would want to be treated and having common courtesy. Your situation is easy because your co-workers already told you they can't attend the wedding but want to share some part of your celebration by attending the shower.
If you don't mind having them there, then go ahead and send them an invitation.
Best of luck and congrats once again!
Cynthia
Do you have a destination wedding etiquette question? Ask here.
Comments for
Inviting guests to the shower but not the destination wedding
Average Rating





Rating

Thanks:)
by: AndreaThanks for responding! That was really bugging me because more and more people, (friends included) were asking about the shower already (even though the wedding is a year away).I even mentioned it to my former boss (that I was getting married ) and he said to be sure to send him a wedding invitation although he wouldn't be able to come to the wedding.Does the same apply here? (send someone a wedding invitation at their request even though they are saying they won't be able to come). I know that only my immediate family will be in attendance but I don't want to refuse sending anyone an invitation if they are requesting it.Thanks in advance for your help!
---
Rating

It depends…
by: Cynthia from Destination Wedding GuideYou have to ask yourself – Would you feel comfortable having your former boss on vacation with you and your immediate family? Because, this is a very real possibility even if he told you know that he's not planning to go.I'm curious why he'd ask for an invitation if he already knows he can't go. That seems a bit odd to me and suggests that he might be leaving the door open to the possibility. If you don't mind having him vacation with you, then go ahead and send the invitation.But don't send it if deep down you don't want him to attend. You can always get away with saying that it's an intimate destination wedding with only close family.
---
Featured:

Unique Poolside Bachelorette Party Inspiration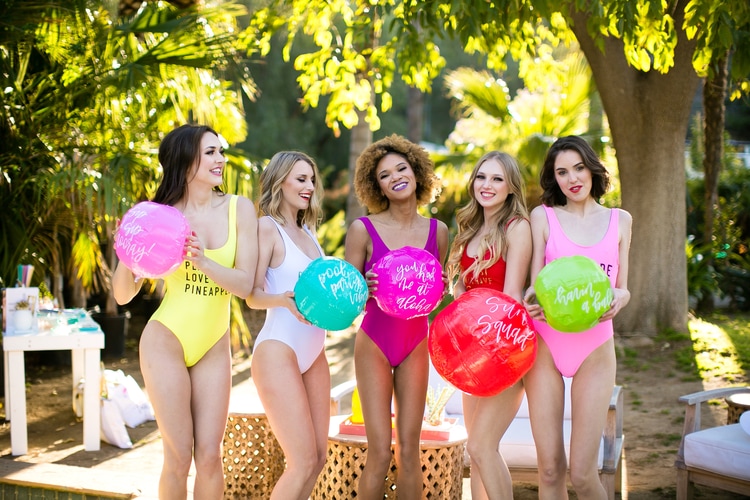 This unique tropical poolside bachelorette party is #GOALS! The décor was tropical, colorful and fun – bringing a cheery vibe that set the tone for a flawless and relaxed day. There were tons of personalized details –from sunscreen and chapstick, to soda and champagne, sun hats and fans, magazines, personalized tumblers, and even a wet bikini bag to hold their suit while they slipped into some adorable "Bride's Beaches" cover-ups. Of course, what's a good party without some fun games? Tons of fun ideas in this post. Read more
Featured:

New Orleans Destination Weddings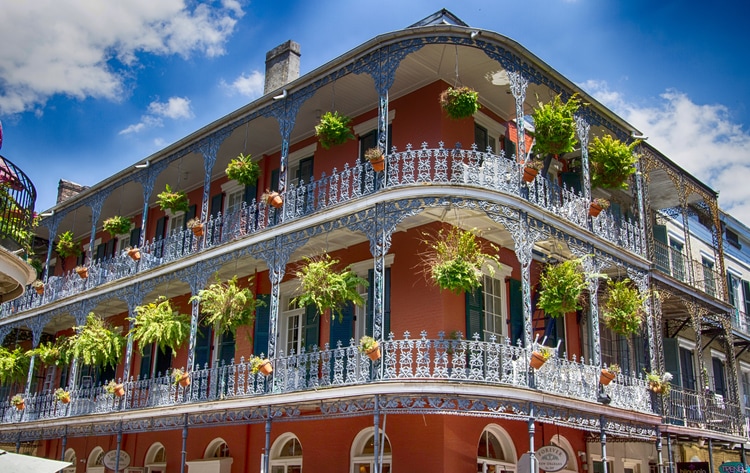 Here at Destination Wedding Details, we've seen it all: weddings at the beach, in the mountains, in the desert, and in pretty much every country. ALL beautiful, mind you… but through our years of observing what exactly makes for a GREAT wedding, we've surmised this: it must be FUN for you and your guests. So, ask yourself this: what city is more fun than New Orleans? Read our full post to discover when, where and how to get married in NOLA.
Cynthia is the founder and editor of Destination Wedding Details.She has over 15 years experience in the Marketing and Event industry and launched Destination Wedding Details in 2010, shortly after planning her own destination wedding. Cynthia uses her experience and genuine passion, to inspire brides who are planning their dream wedding away from home.