Wow – now this is how you elope! Cassandra, Luis and their son jetted out to Hawaii for an unforgettable and amazingly intimate beach wedding. Yokohama Beach on Oahu is so serene and remote – a perfect escape away from the notoriously busy cities on this island. I'm loving the beautifully simple and natural look they went for in their attire, and in the ceremony itself. Cassandra's flowing gown is graceful and pretty, and the quintessential colorful flowers in her crown and bouquet just scream tropical paradise.
Can I just say… it's unreal to me that they were able to find a beach to call their own for the day – it's like that feeling you get when you're with your loved ones and feel like you're the only people in the world… their photos tell that kind of story, and I LOVE it. Let's not fail to mention the to-die-for sunset serving as the backdrop for these unbelievably wonderful family pictures. It's a beautiful thing to see such a happy family create a memory so profound and to do it in one of the most beautiful places on Earth. Thanks to Karma Hill Photography for sharing these gorgeous photos!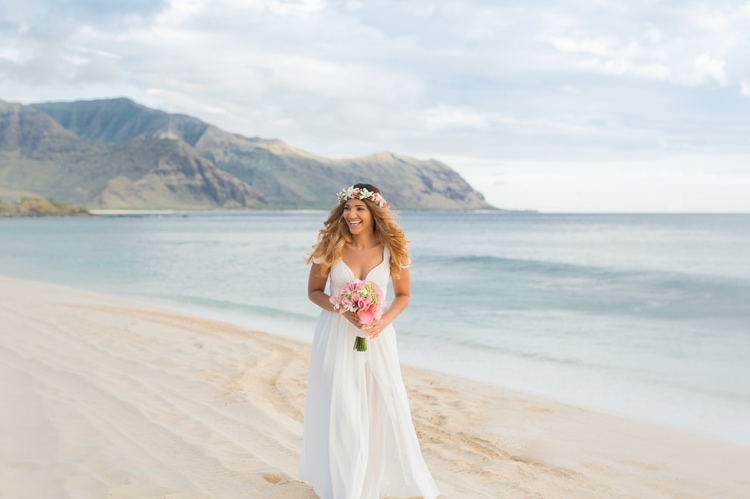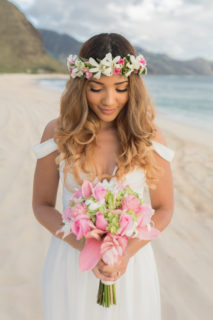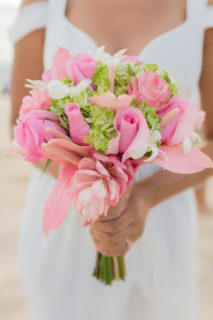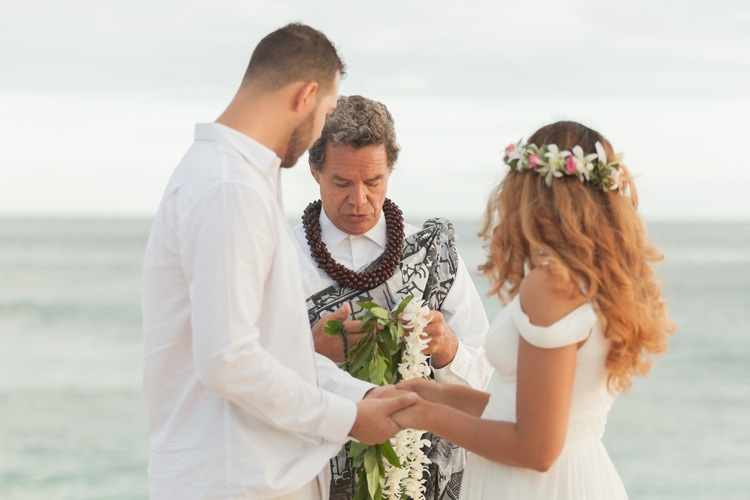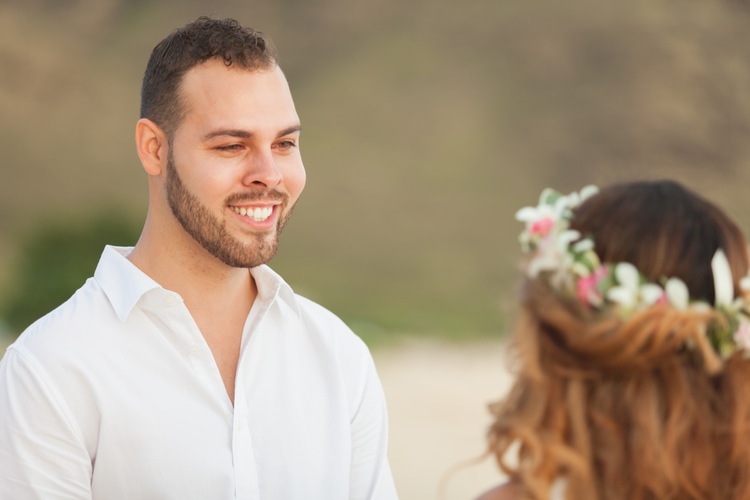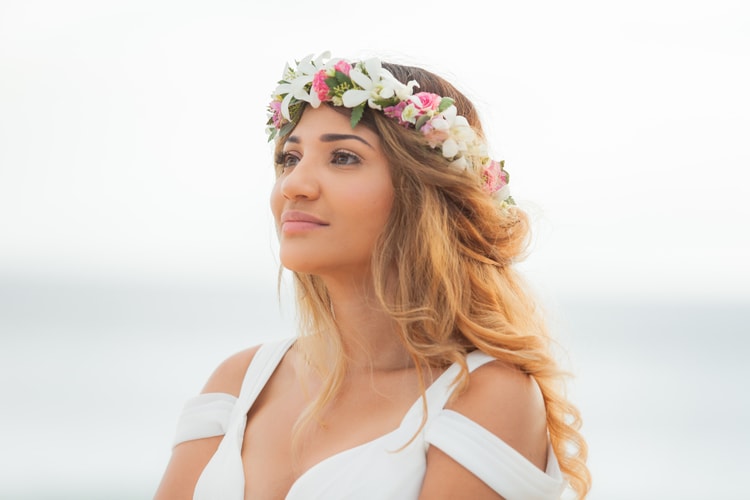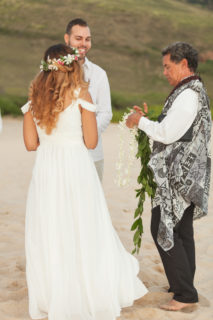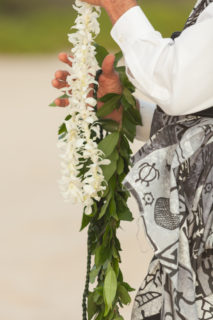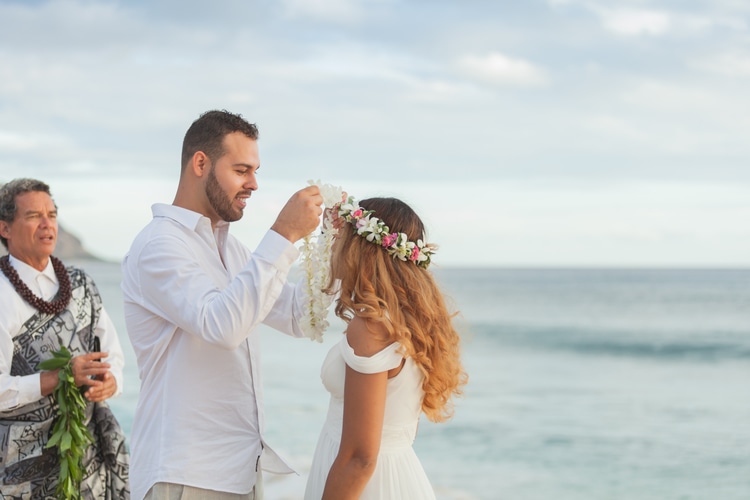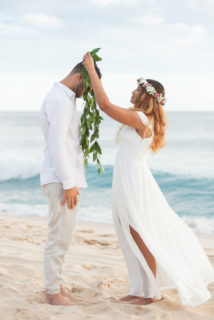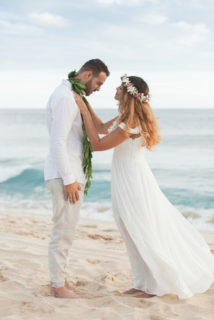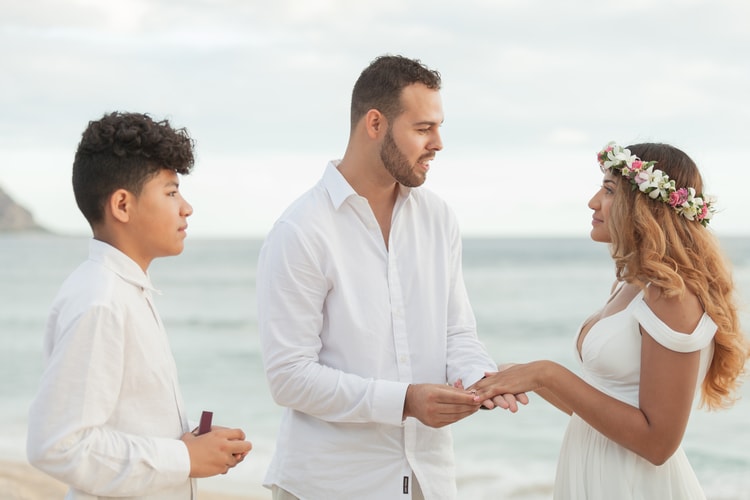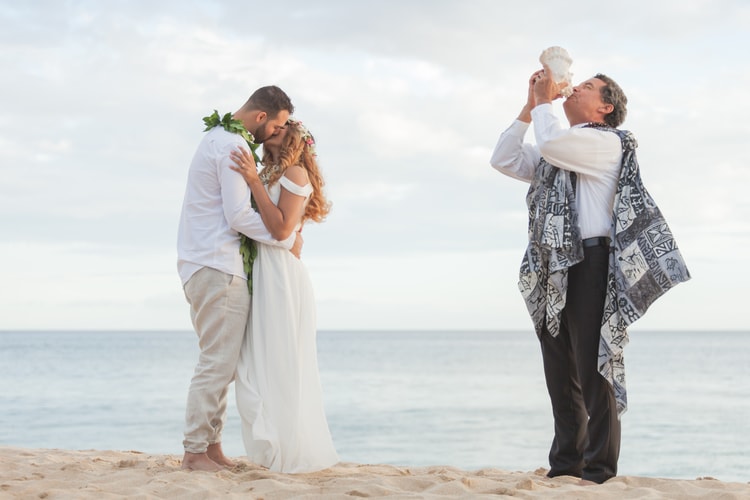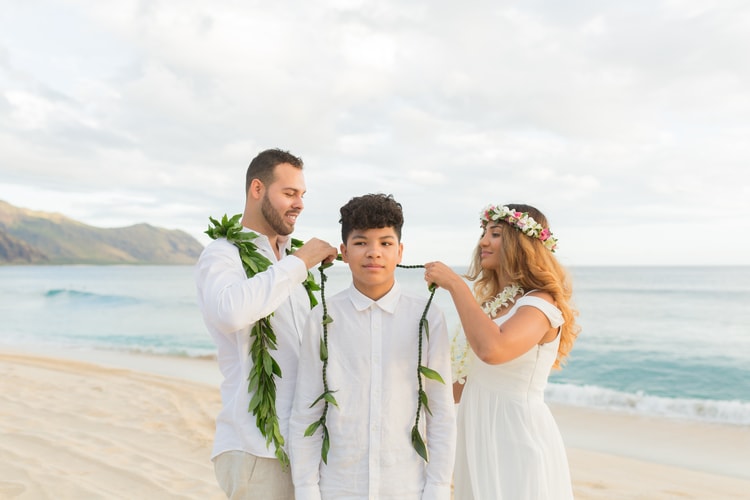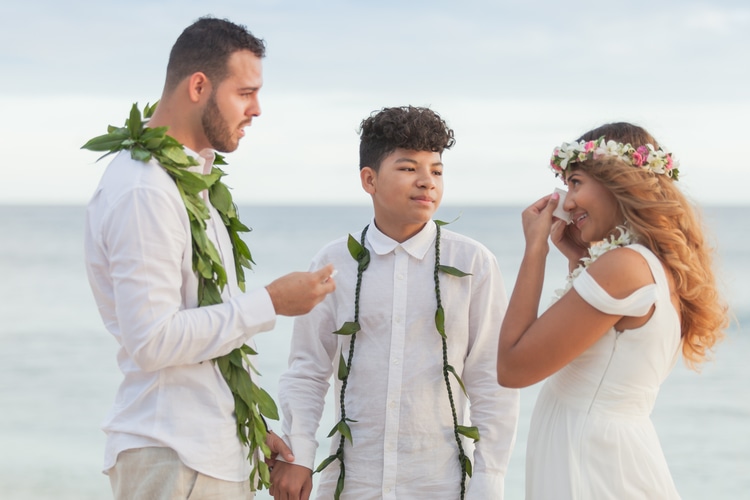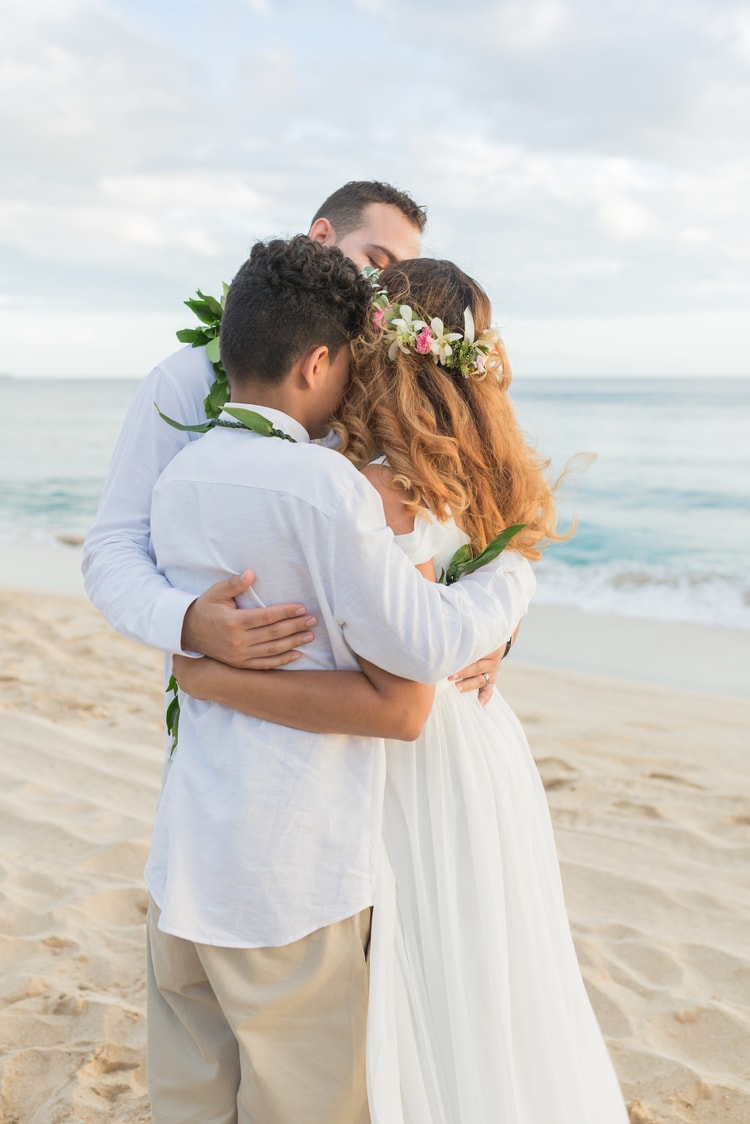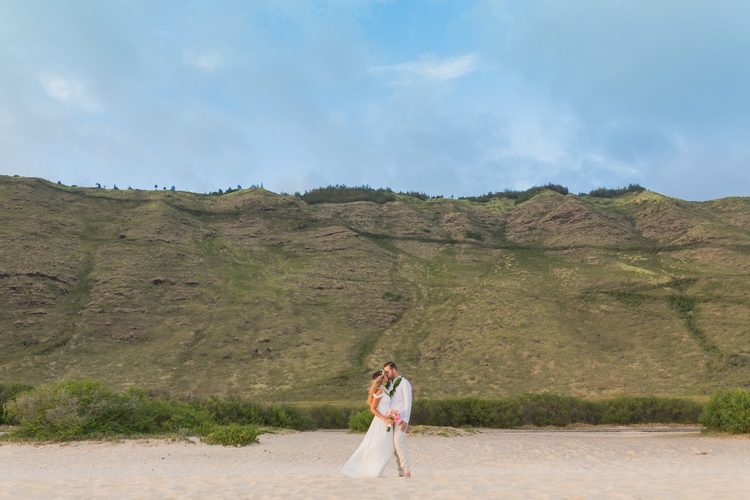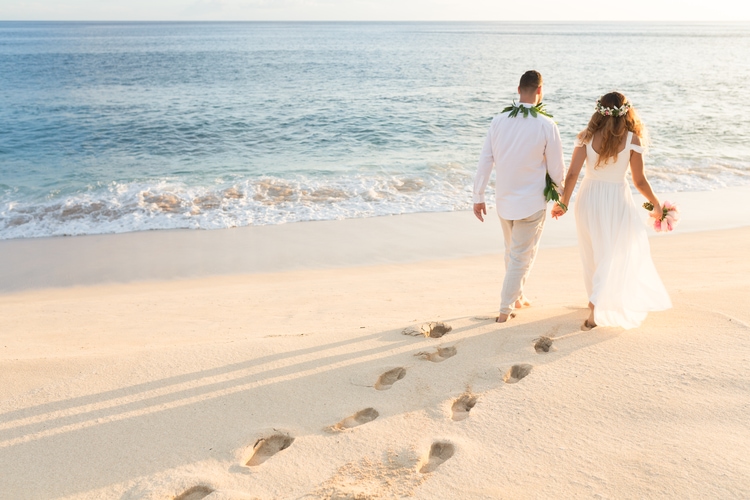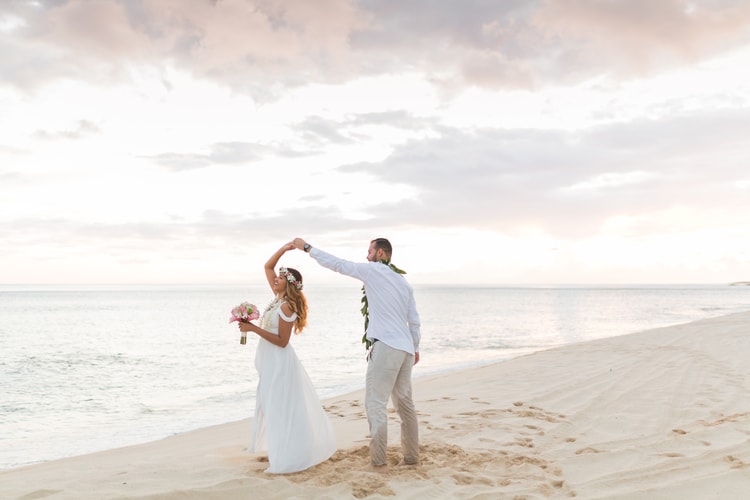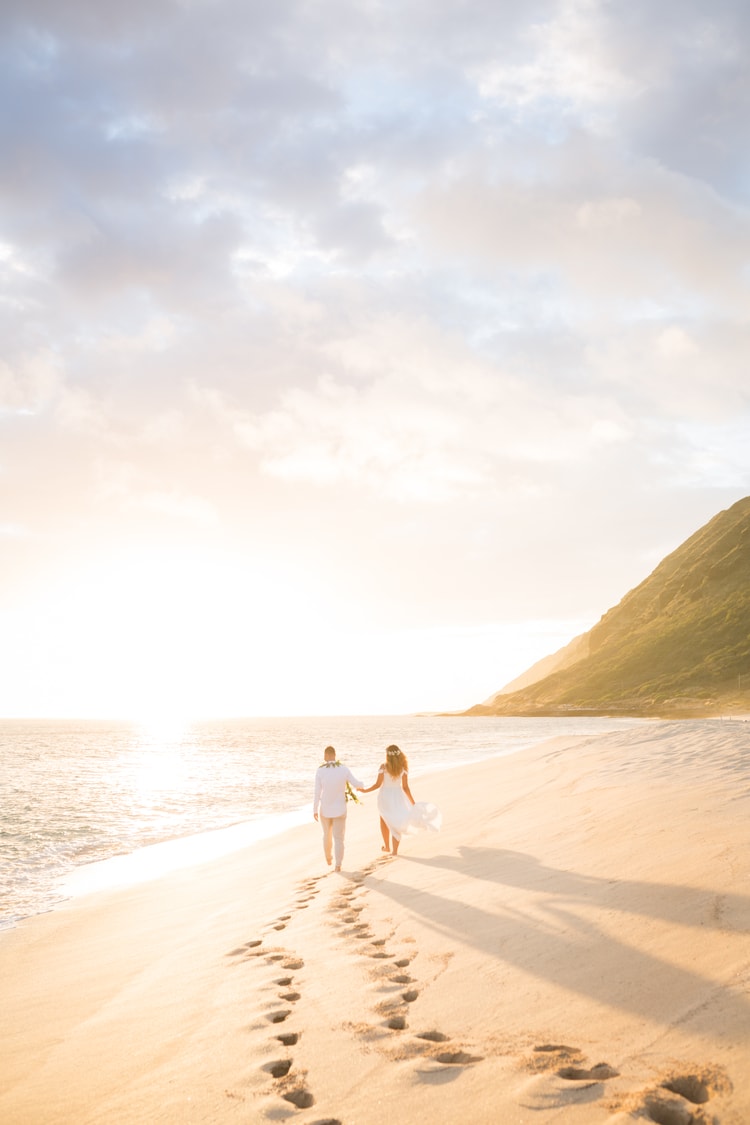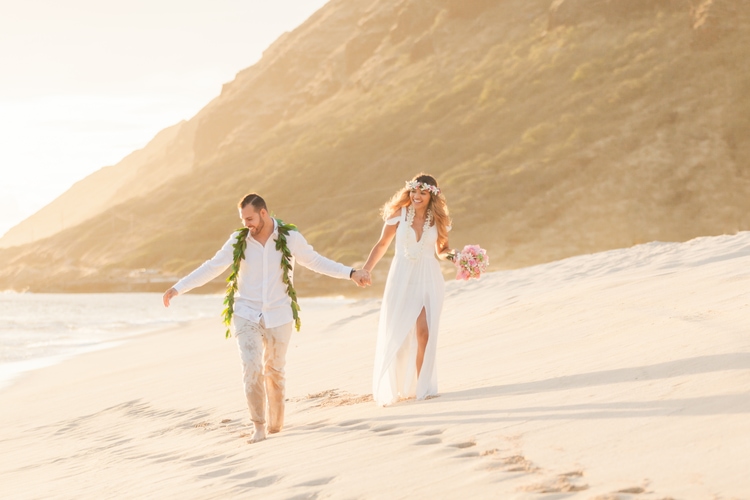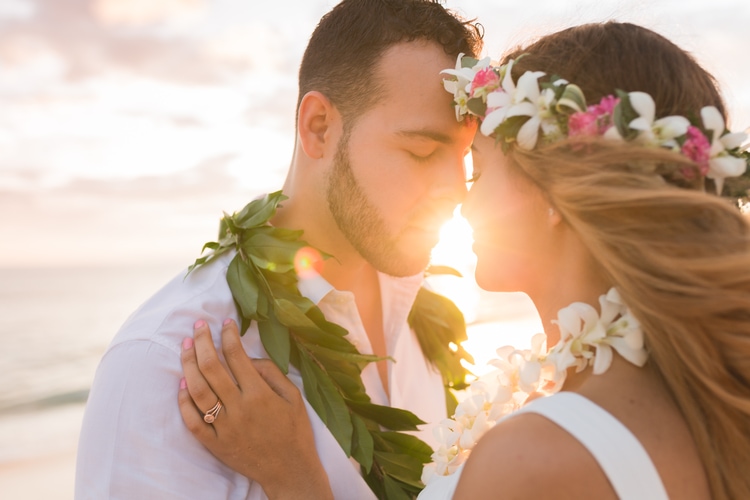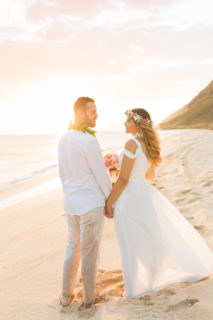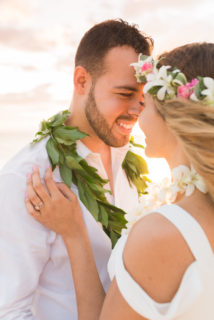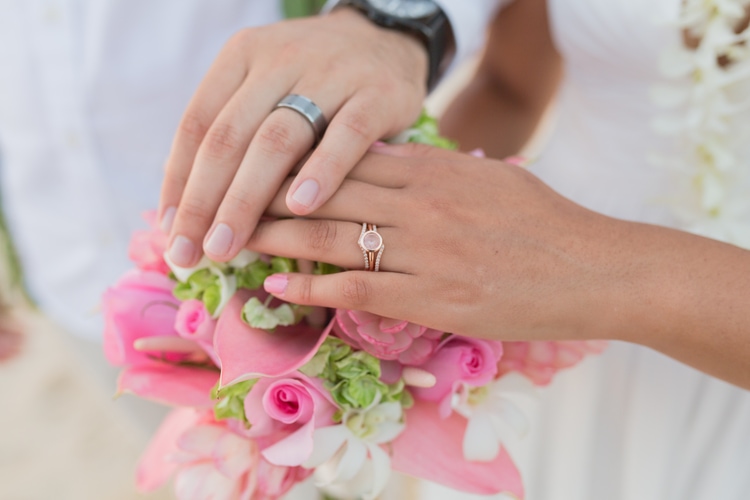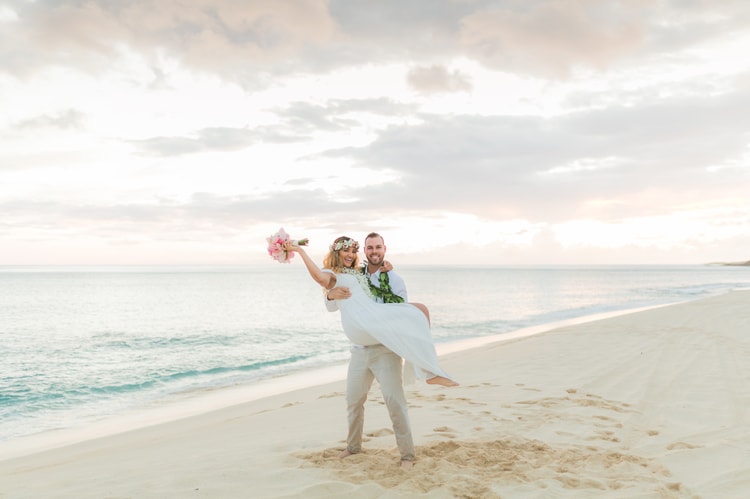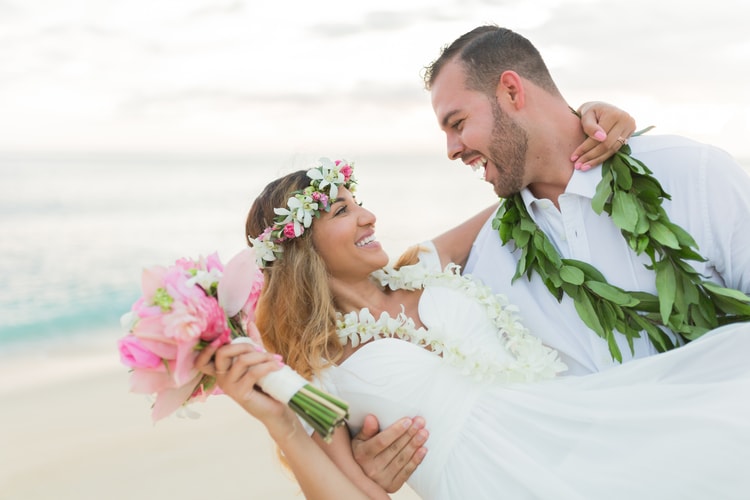 Vendors
Photographer: Karma Hill Photography
Officiant: Reverend Kimo Taylor
Event Planner: Simple Oahu Wedding
Floral Designer: Sweet Blossoms Hawaii
Location: Yokohama Beach
Featured:

Contest for The Best Destination Wedding of 2017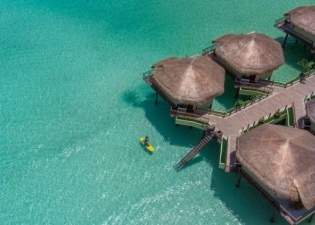 Do you think that you (or someone you know) had the best destination wedding of 2017? Show off your photos and tell your story for a chance to win one of 13 AMAZING prizes, including $3,000 cash or a romantic getaway to over-water bungalows.
Plus your photos will be featured on our blog and social media for the world to see!
Contributing Editor
at
Destination Wedding Details
Erin is a New England native living in Cincinnati, OH. For the last six years she has served as Communications Manager for a large home service franchise, working as a freelance writer in her spare time. She has been a contributing editor for Destination Wedding Details since early 2017. Inspired by a desire to plan a uniquely personal destination wedding herself, Erin draws on experience to bring relatability and humor to her writing.
Latest posts by Erin McDermott (see all)