Wow – now this is how you elope! Cassandra, Luis and their son jetted out to Hawaii for an unforgettable and amazingly intimate beach wedding. Yokohama Beach on Oahu is so serene and remote – a perfect escape away from the notoriously busy cities on this island. I'm loving the beautifully simple and natural look they went for in their attire, and in the ceremony itself. Cassandra's flowing gown is graceful and pretty, and the quintessential colorful flowers in her crown and bouquet just scream tropical paradise.
Can I just say… it's unreal to me that they were able to find a beach to call their own for the day – it's like that feeling you get when you're with your loved ones and feel like you're the only people in the world… their photos tell that kind of story, and I LOVE it. Let's not fail to mention the to-die-for sunset serving as the backdrop for these unbelievably wonderful family pictures. It's a beautiful thing to see such a happy family create a memory so profound and to do it in one of the most beautiful places on Earth. Thanks to Karma Hill Photography for sharing these gorgeous photos!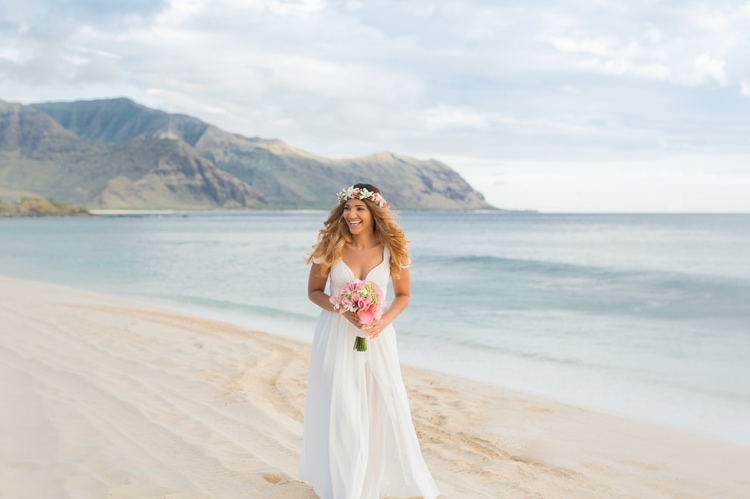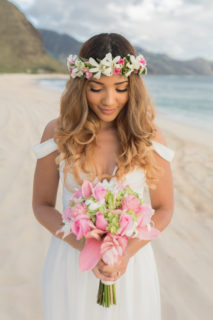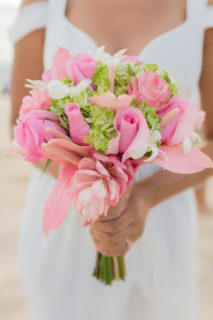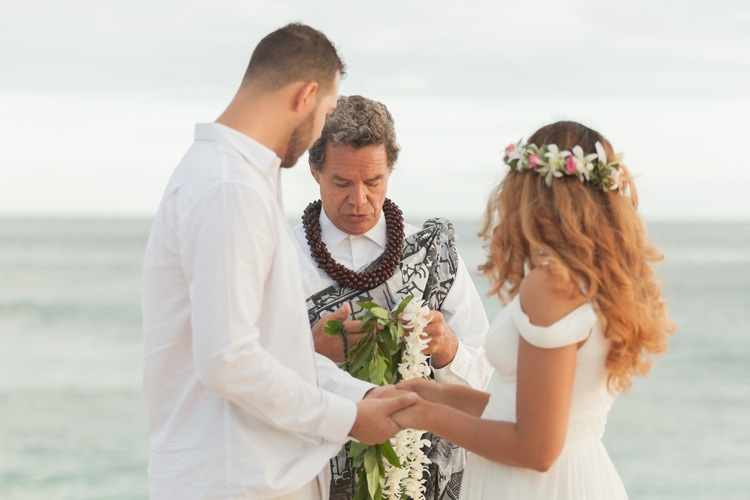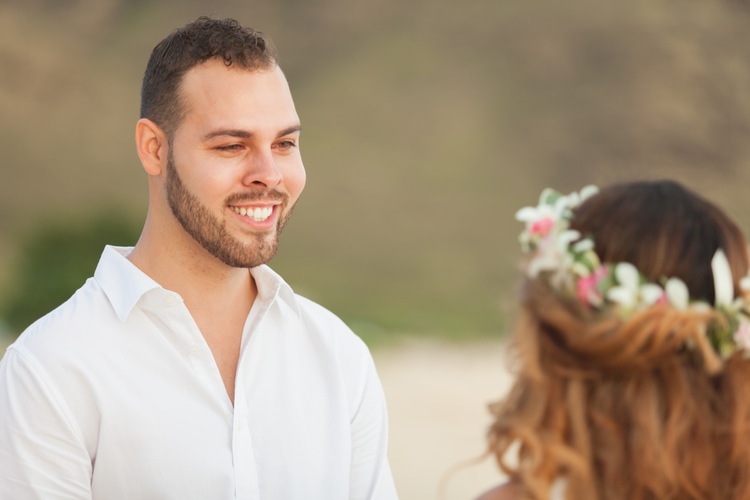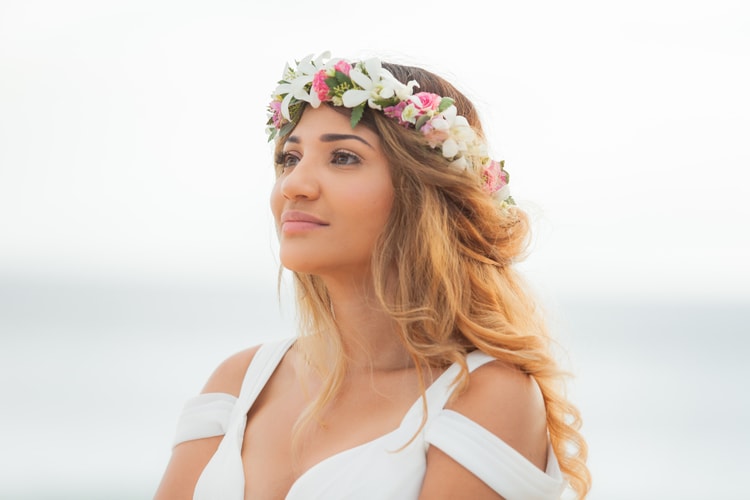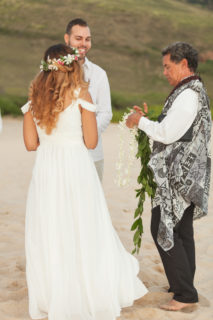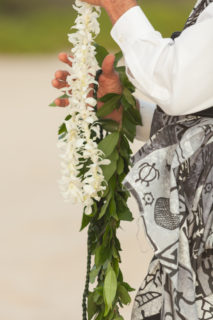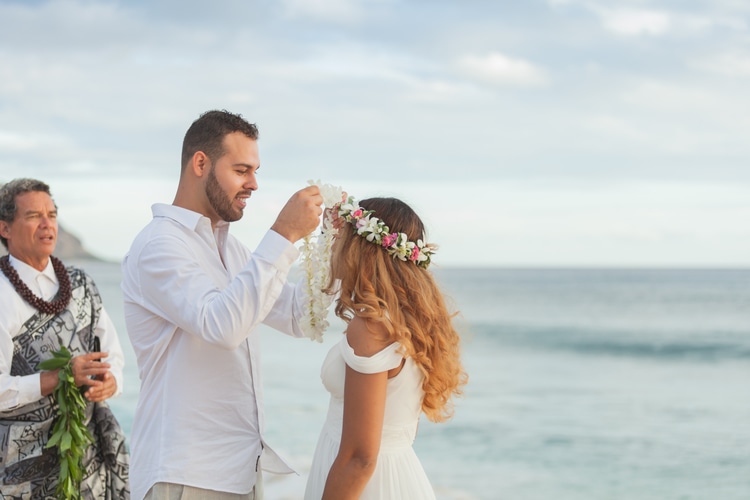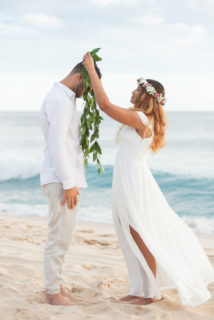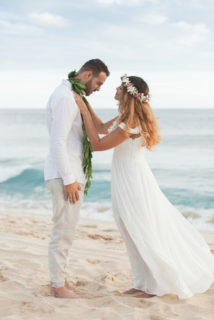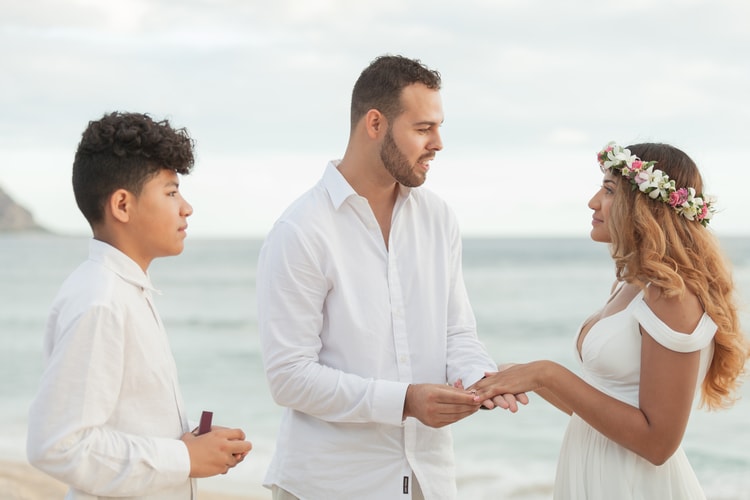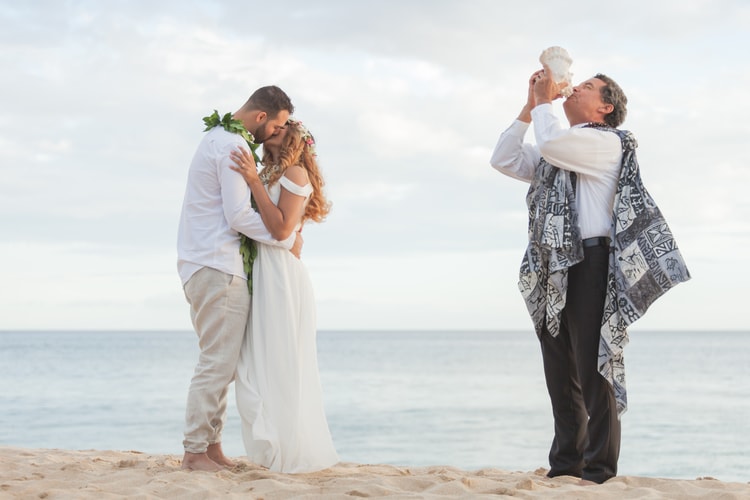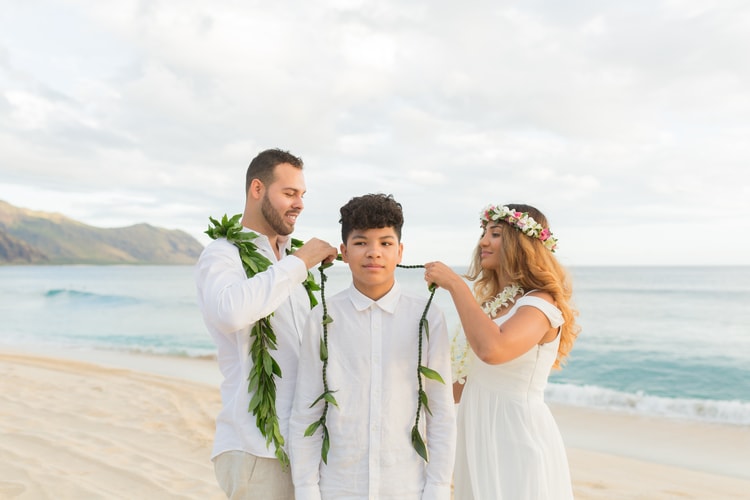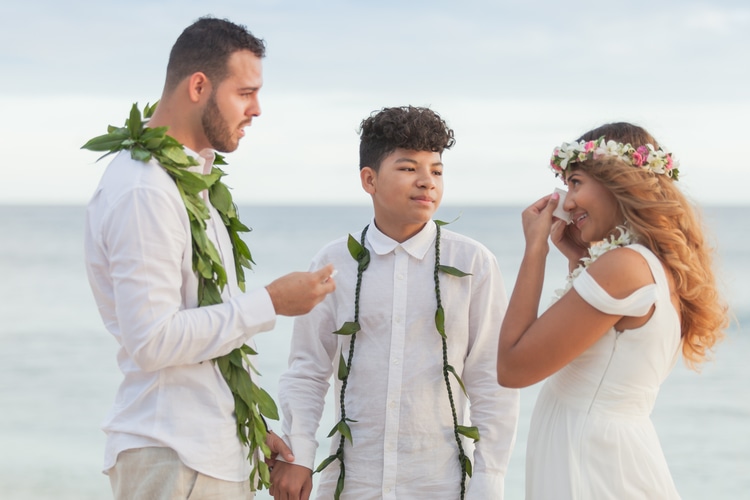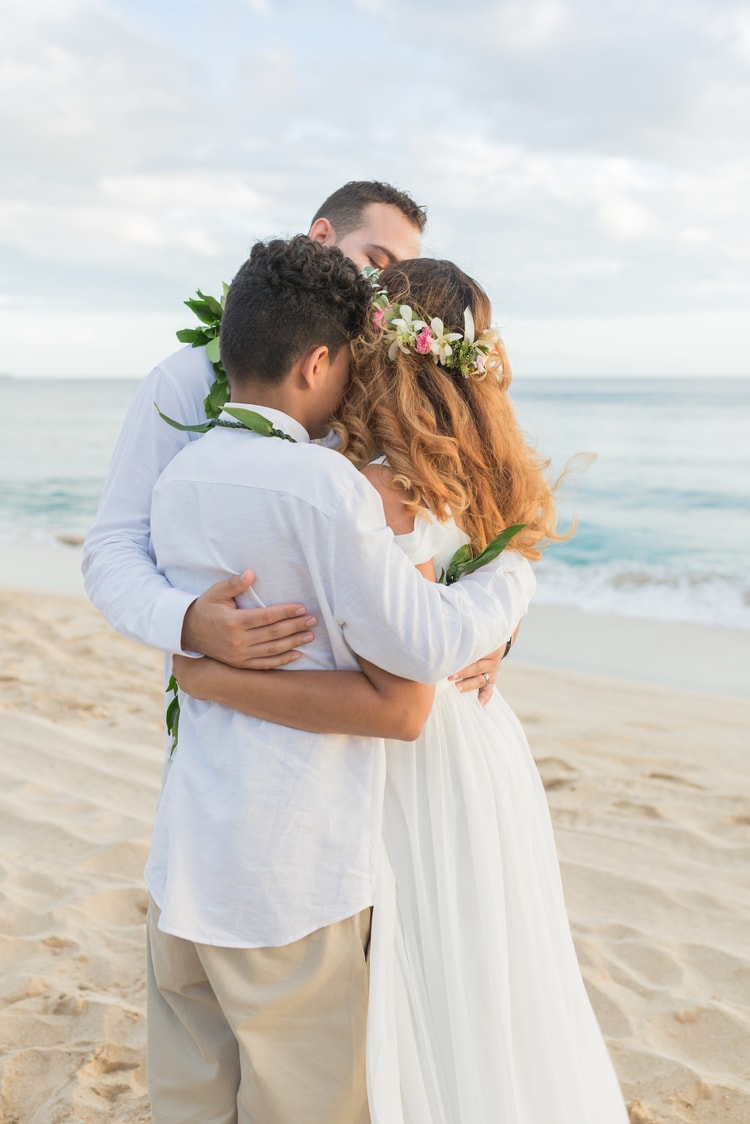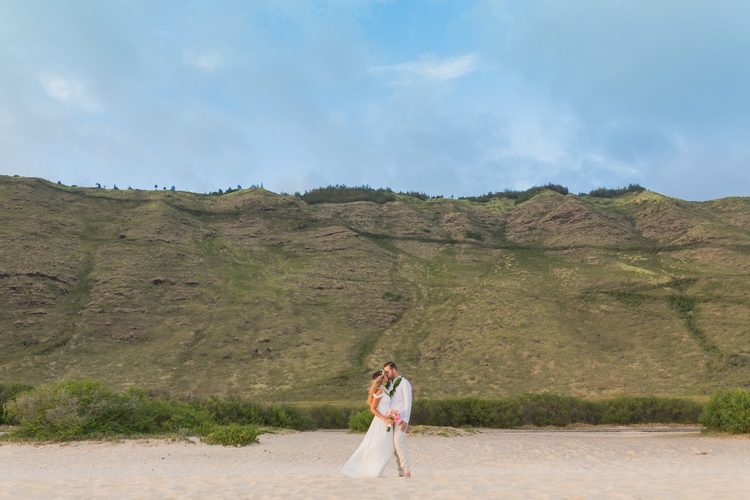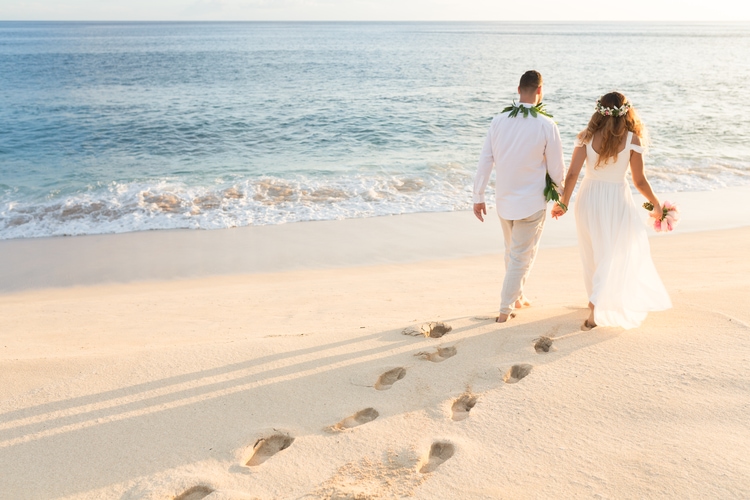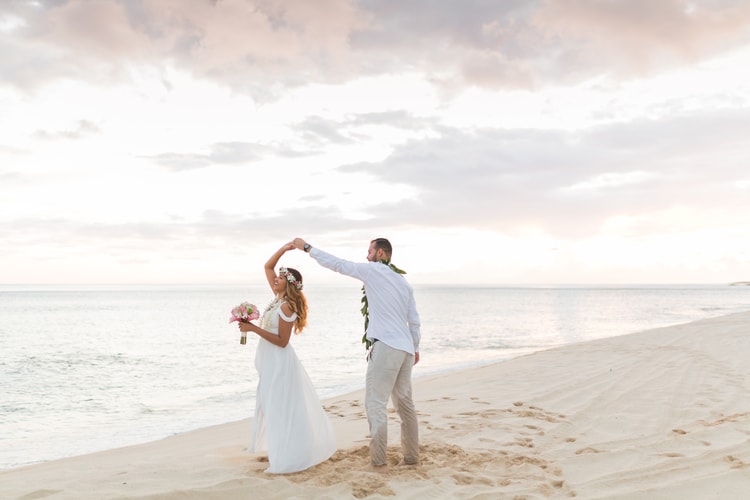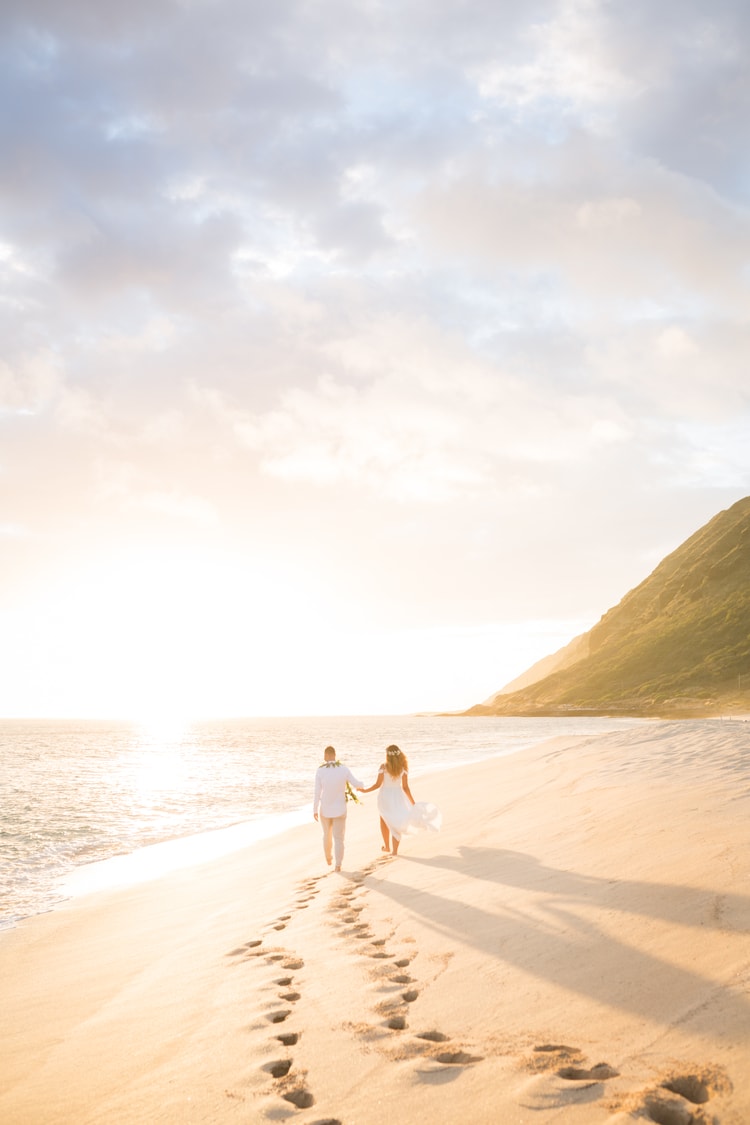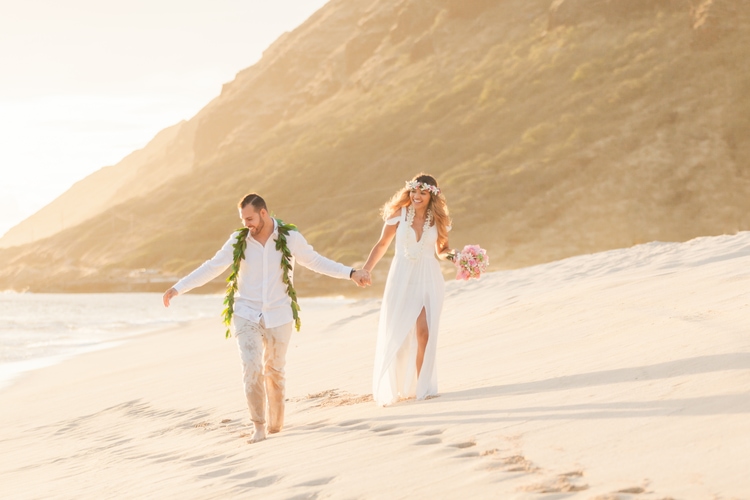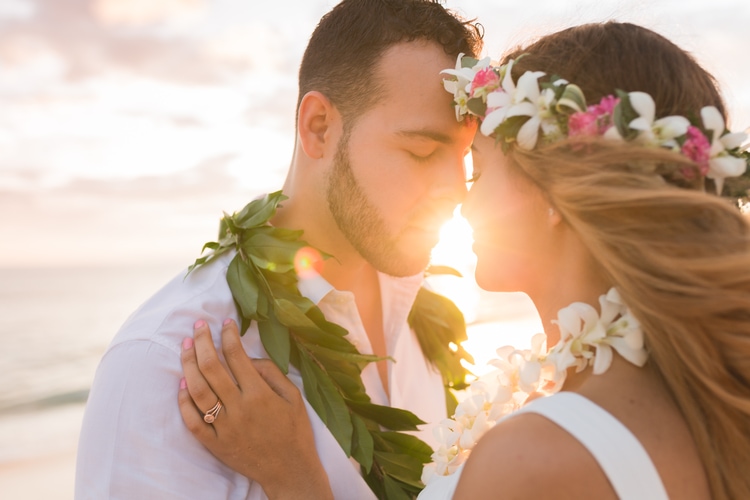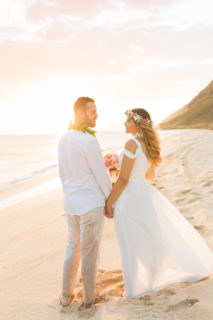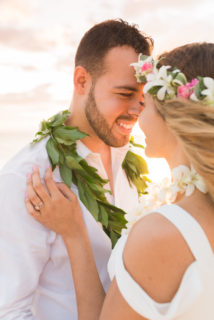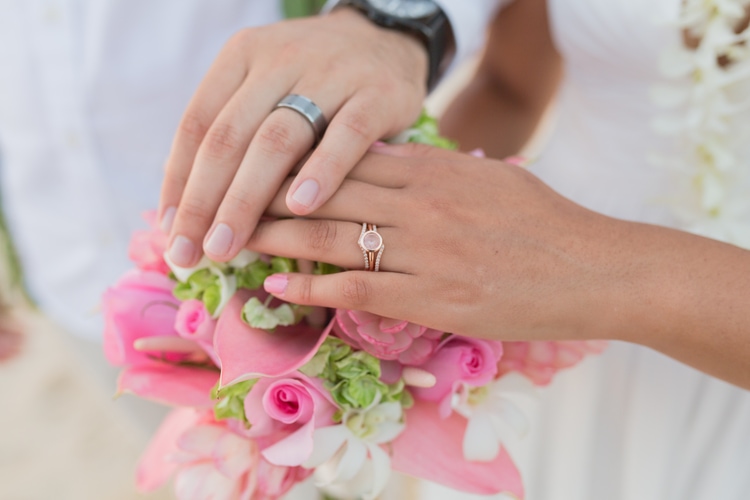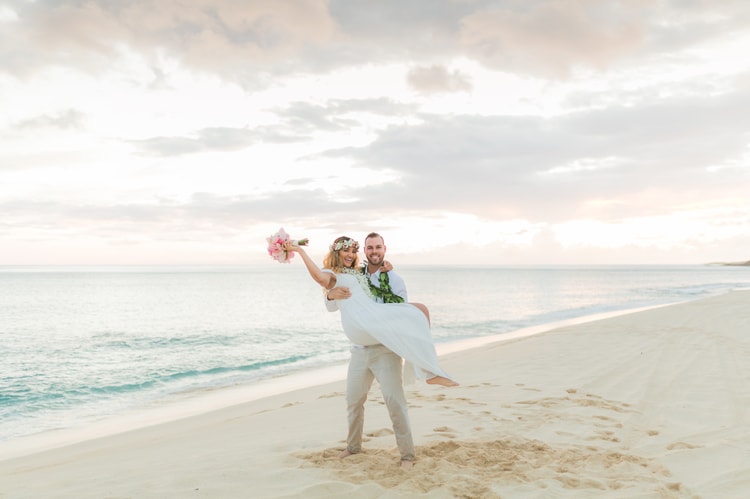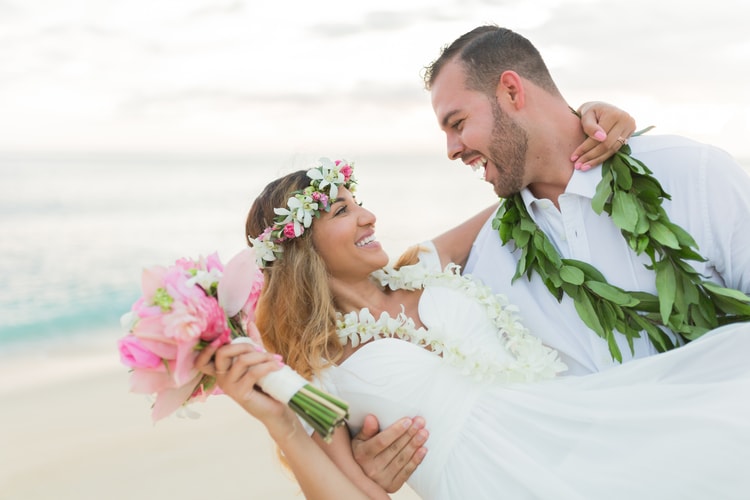 Vendors
Photographer: Karma Hill Photography
Officiant: Reverend Kimo Taylor
Event Planner: Simple Oahu Wedding
Floral Designer: Sweet Blossoms Hawaii
Location: Yokohama Beach
Featured:

17 Welcome Bags & Favors Your Guests Will LOVE (and ones they won't)!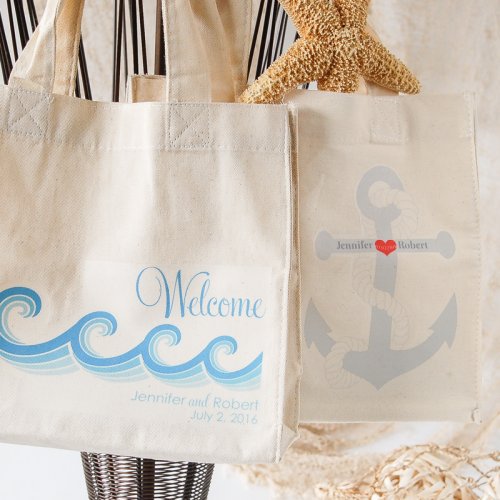 Welcome bags and favors are a great way to show your love and appreciation to your family/friends who are attending your destination wedding. To get some ideas of the best favors and welcome bags, we polled hundreds of destination brides who already got married. They shared their thoughts on the type of welcome bag items and favors their guests loved, as well as the misses.
Featured:

Destination Wedding Invitations in a Bottle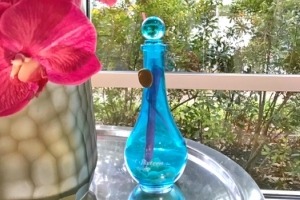 How do you tell your guests they're about to embark on the most magical trip of their lives? With the most unique beach wedding invitations, of course! We got these stunning "Invitations in a Bottle" sent to us in the mail and were blown away! This is probably the most fun way to set the tone and make an impression when you announce your destination wedding.