Industrial wedding themes are all the rage in 2017-2018–and I'm absolutely loving the trend! If you've been on this blog long enough, you know that I'm not a fan of ballroom weddings. But beach and gazebo weddings are not for everyone, so more couples are turning to chic revamped lofts and warehouses. As much as I love the trend, not everyone can pull it off because it requires a lot of creativity and seamlessly blending together eclectic styles. But as you're about to see, the amazing team of vendors who collaborated for this shoot, totally nailed the theme and took it to another level. Founder and lead planner at The Wedding Haven, May Abu Jaber-Halasa told us: "The inspiration was to create something visually new and unexpected … a soft look where the couple's connection draws the viewer into their story through dream-like images".
And it's in Dubai, Y'all! Forgive me while I gush a little. It's just that I am a little obsessed with this amazing city. It's on my bucket list and I was living vicariously through these stunning photos captured by Melrish Photography. This is quite possibly my favorite Industrial themed wedding to-date. As a special added treat, May is here to offer some advice on how you can pull off a similar wedding yourself, so make sure you scroll to the end.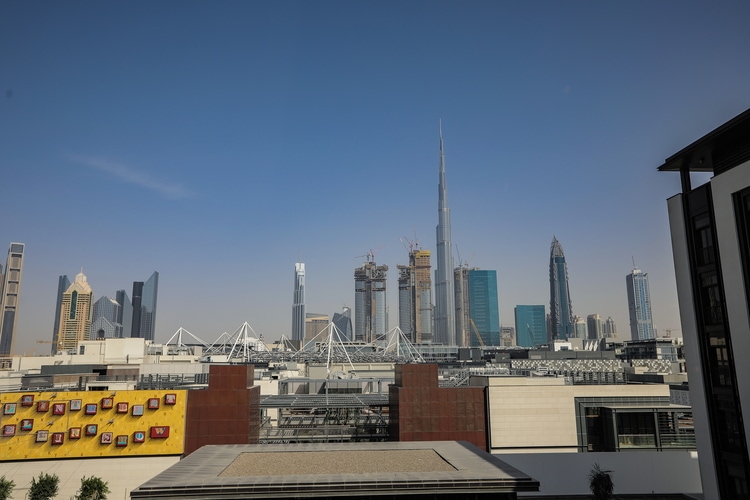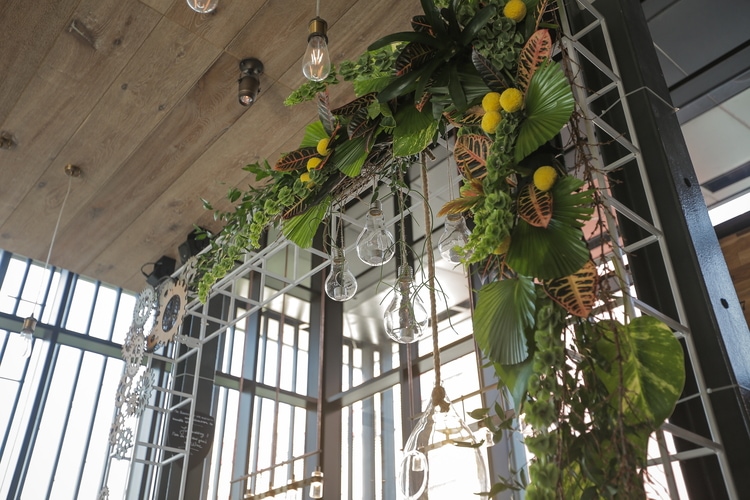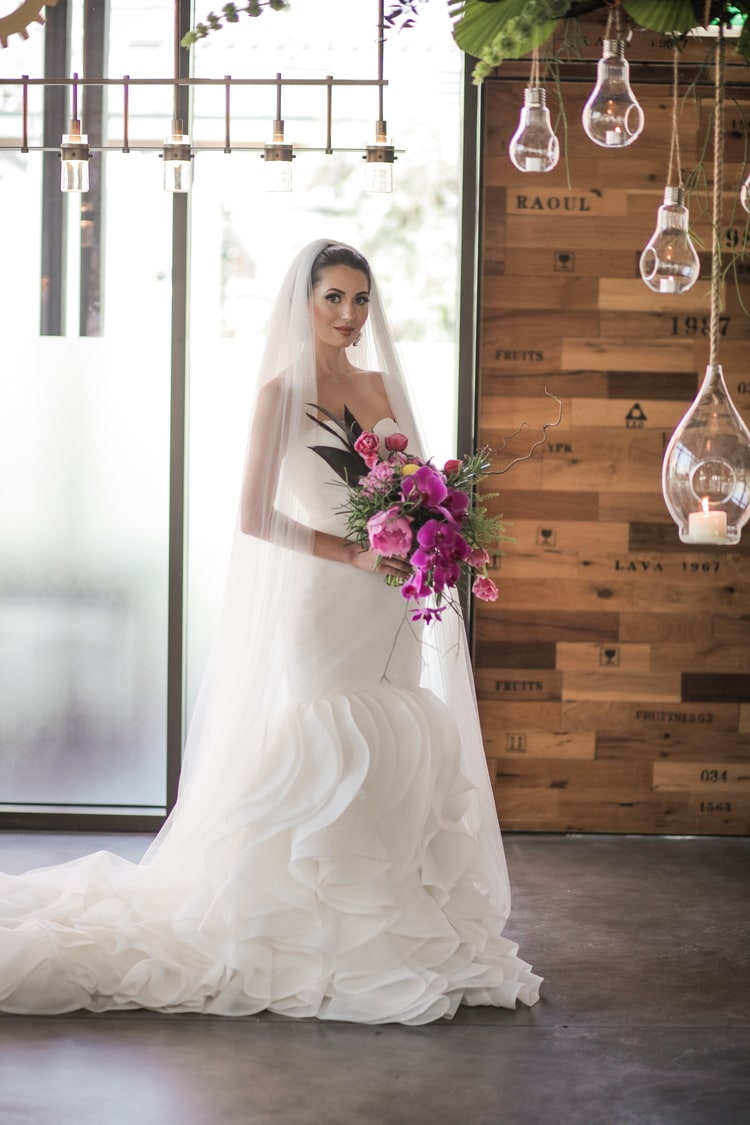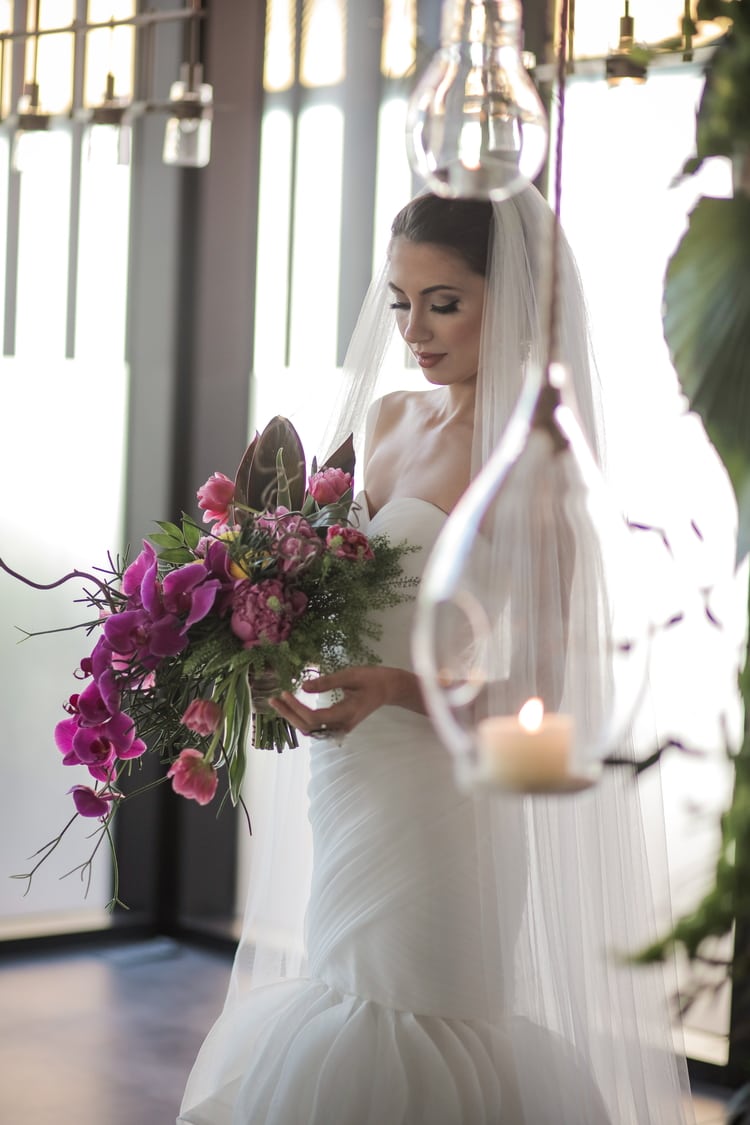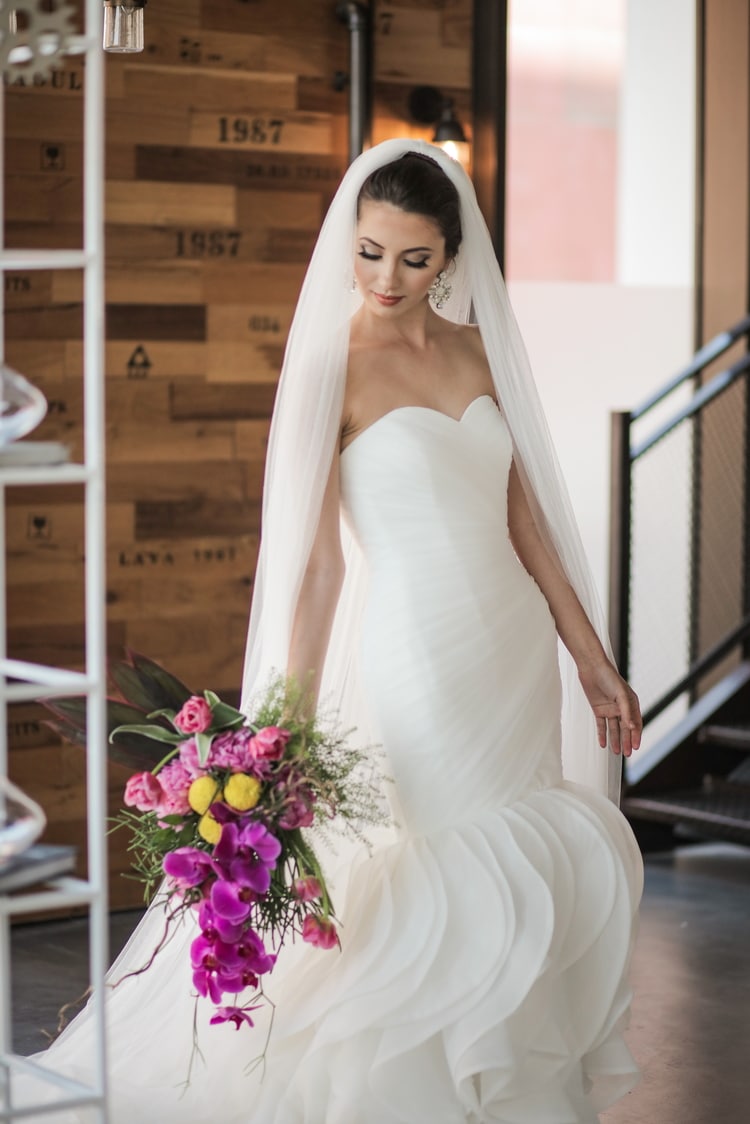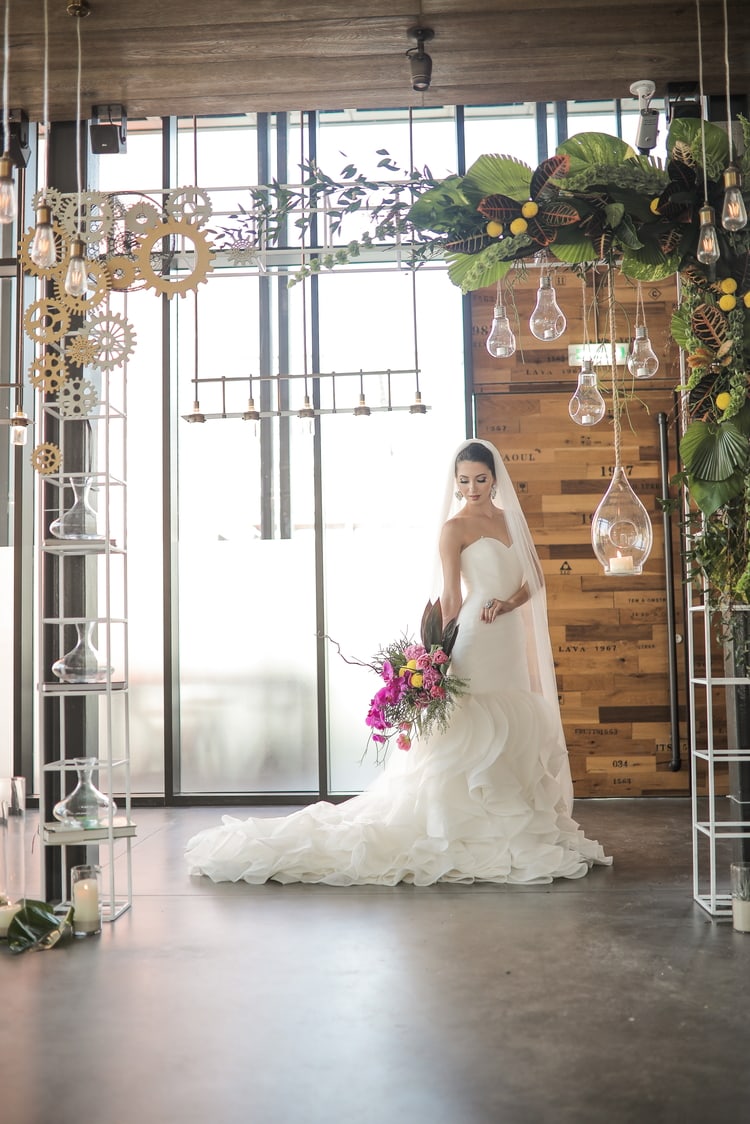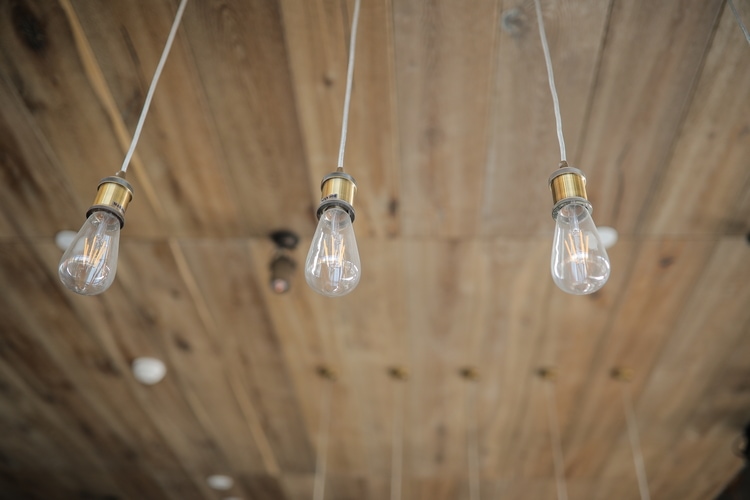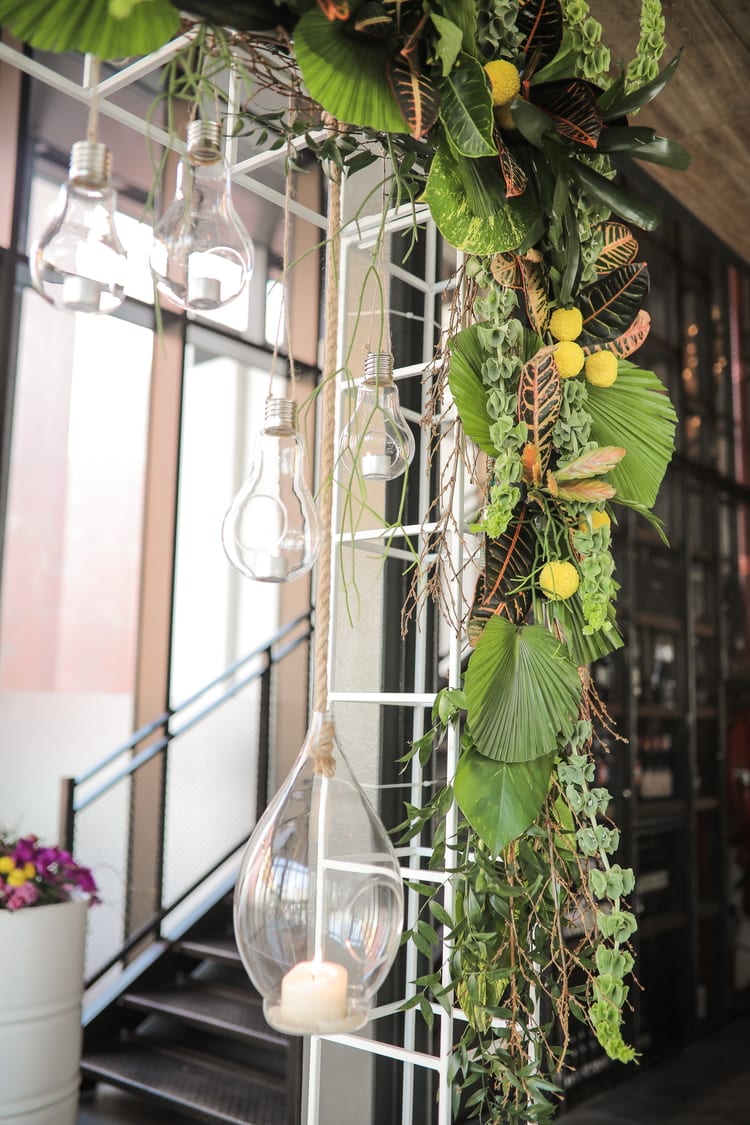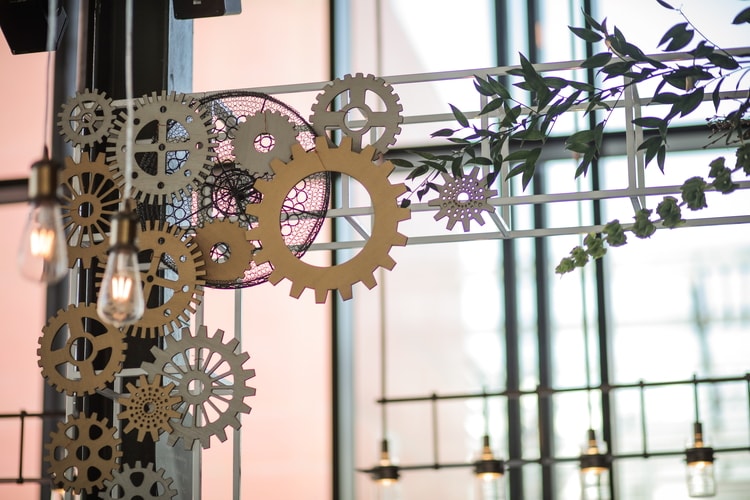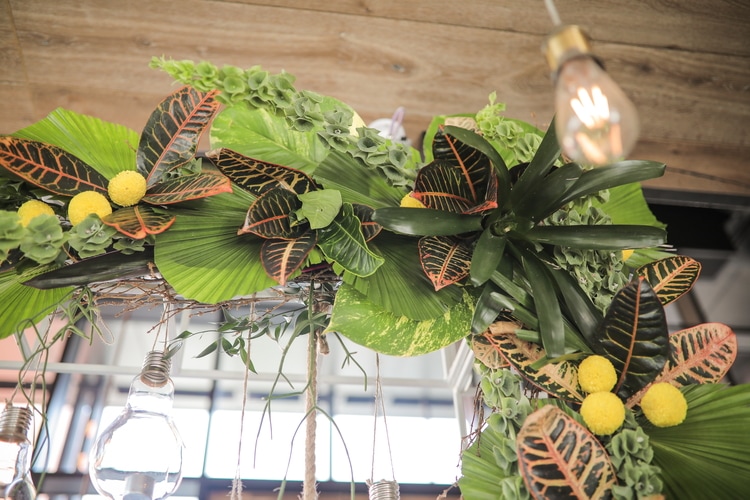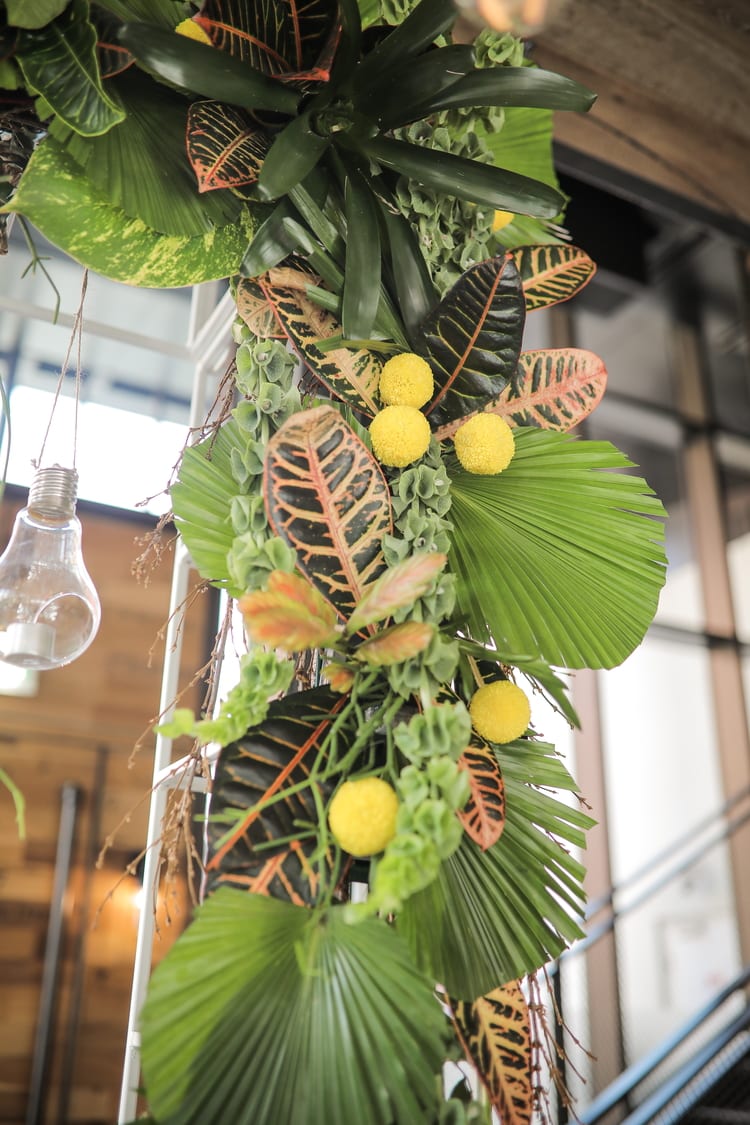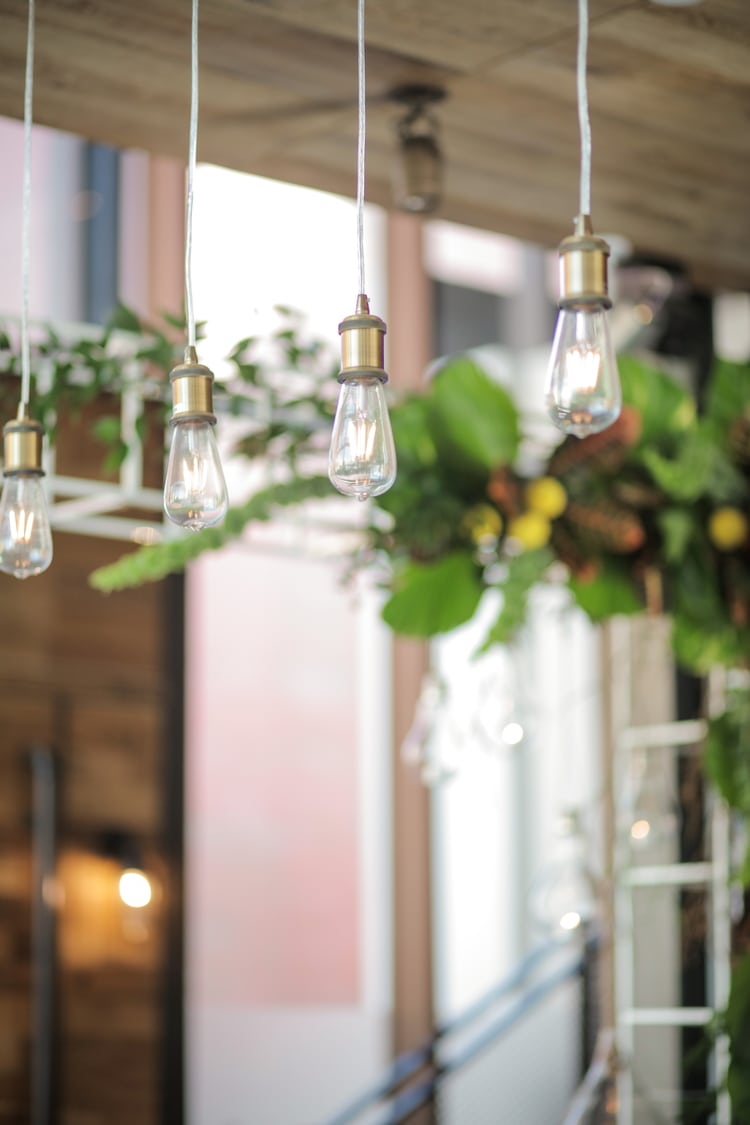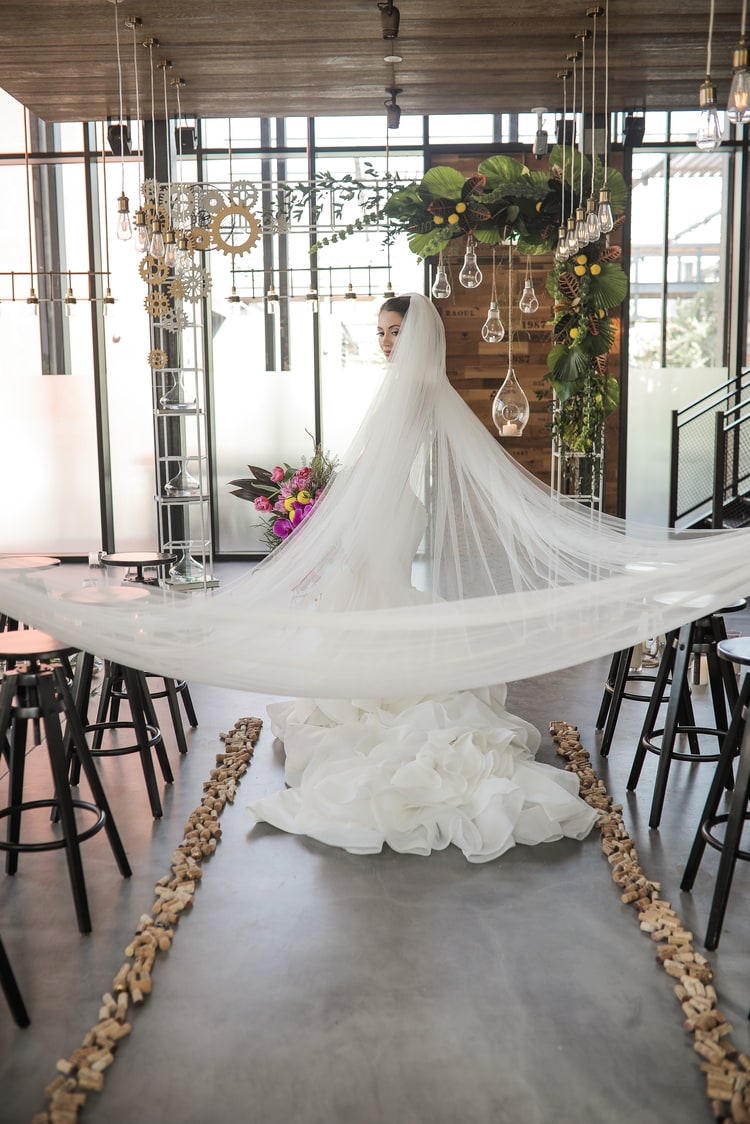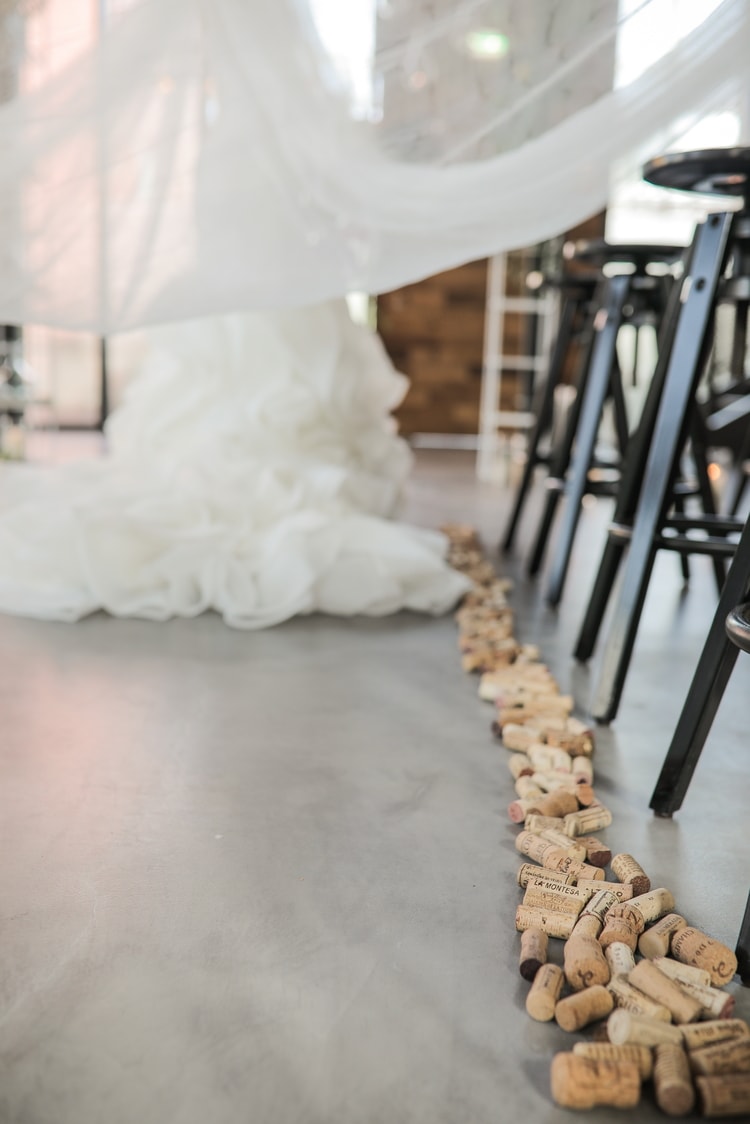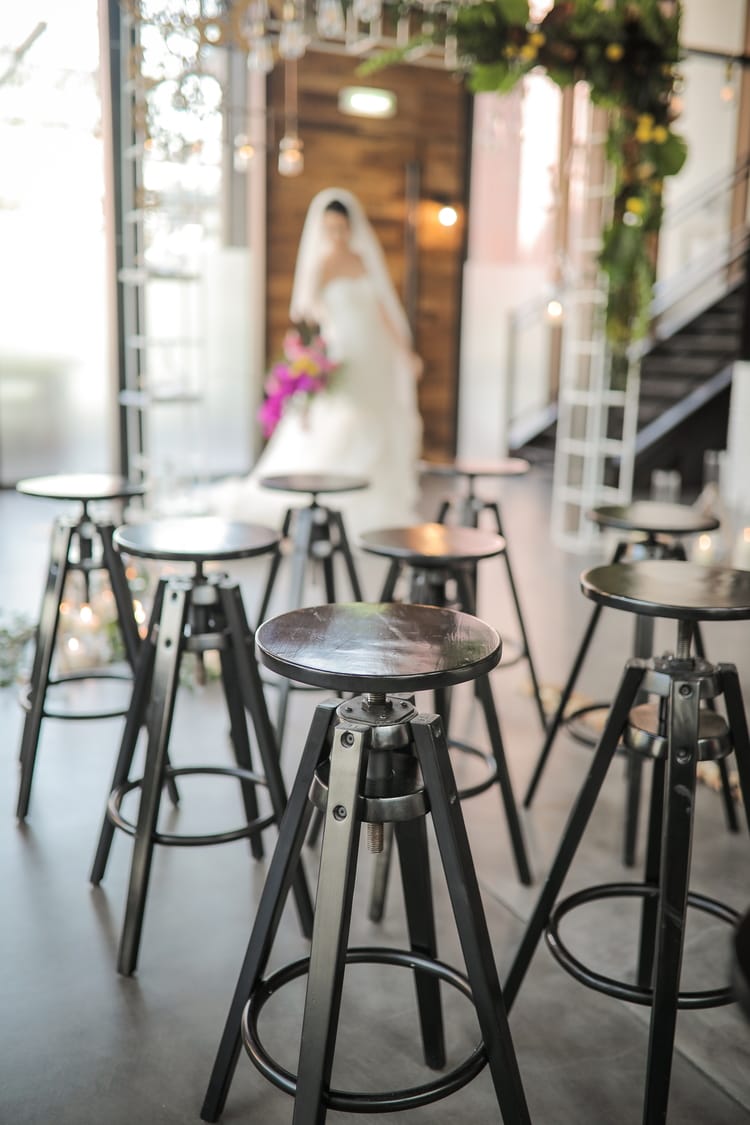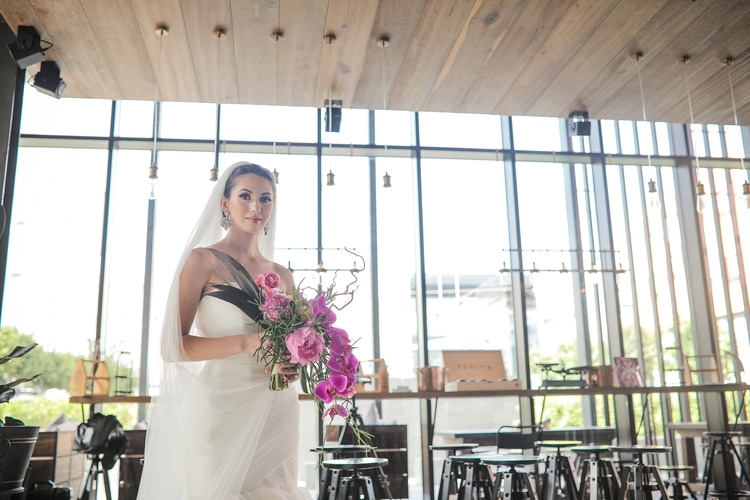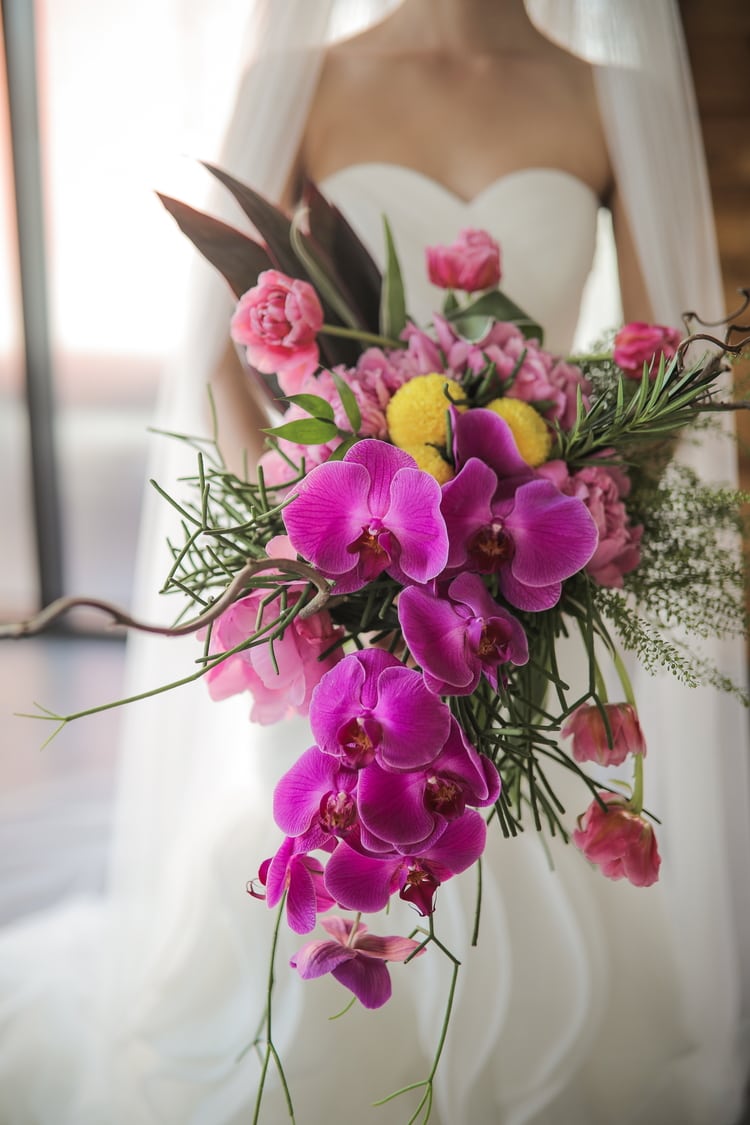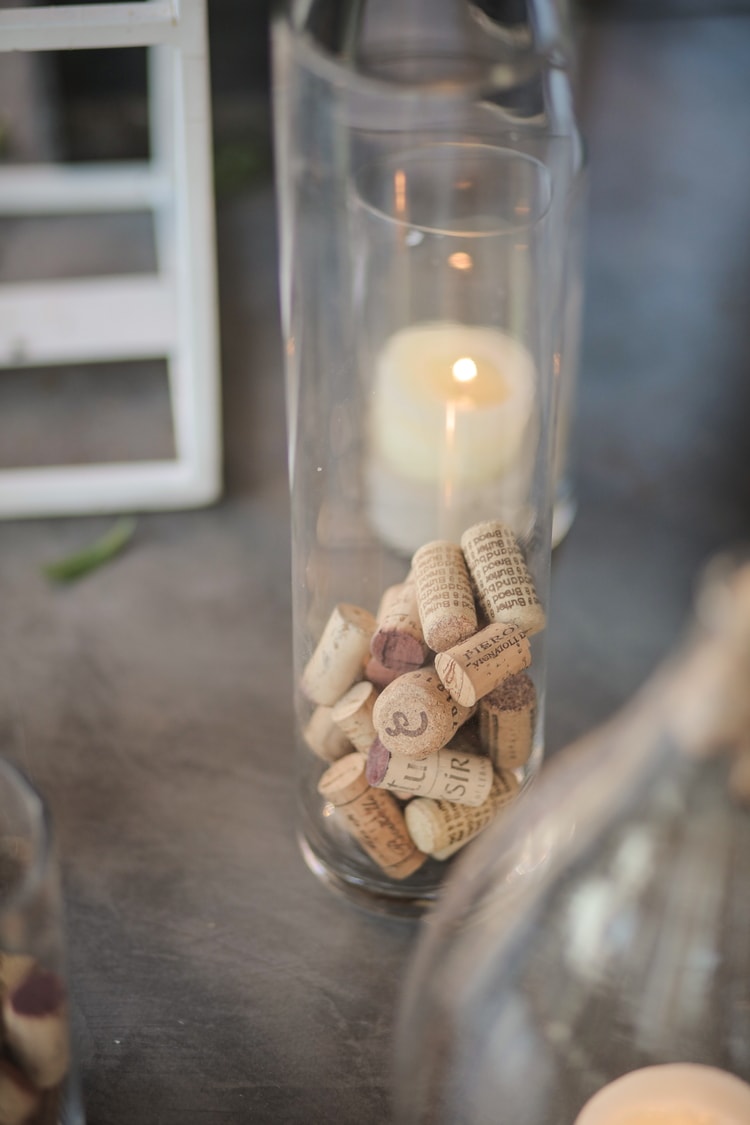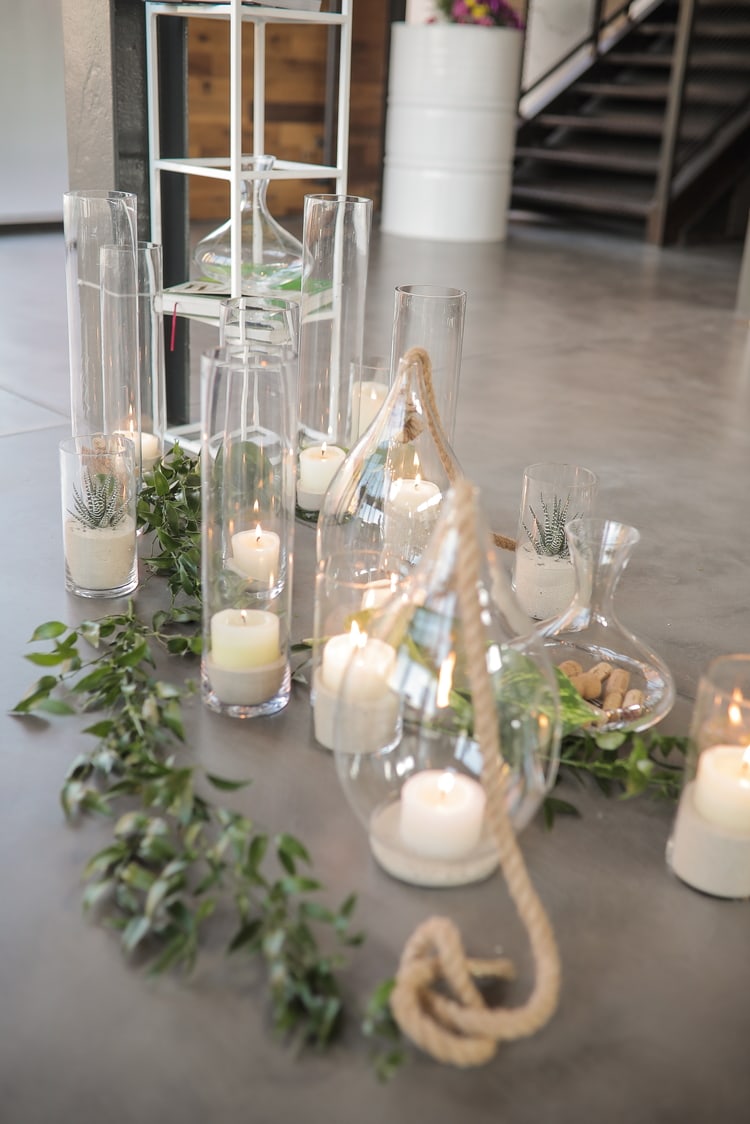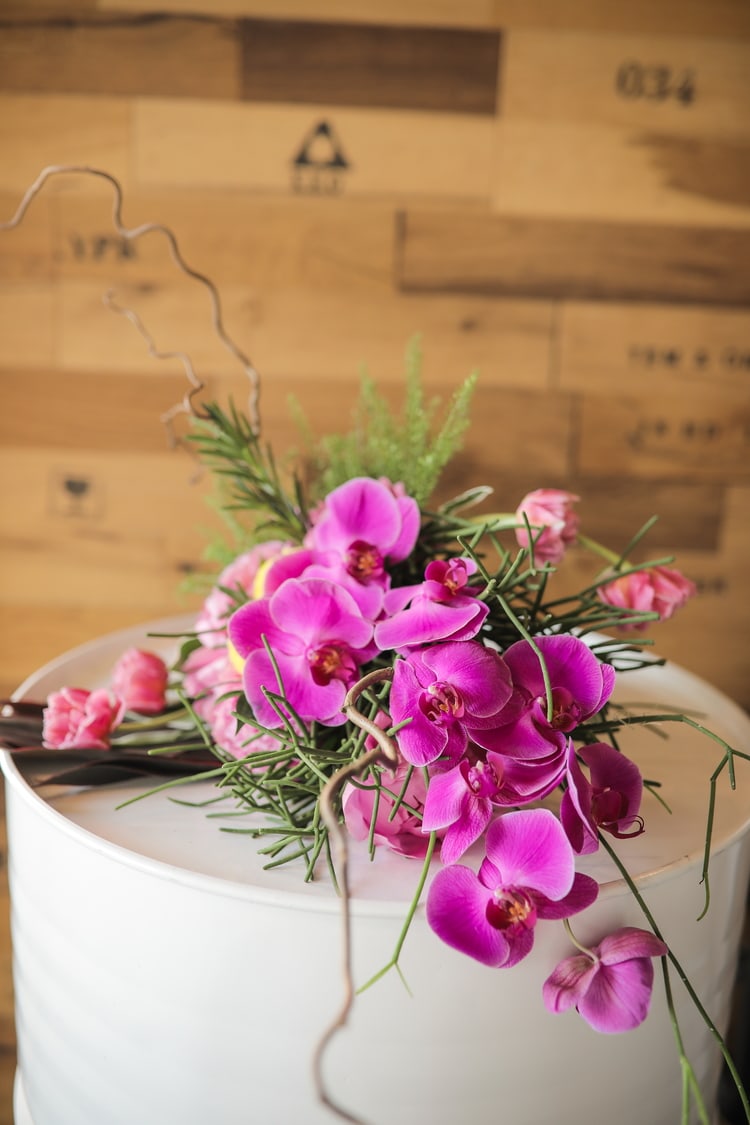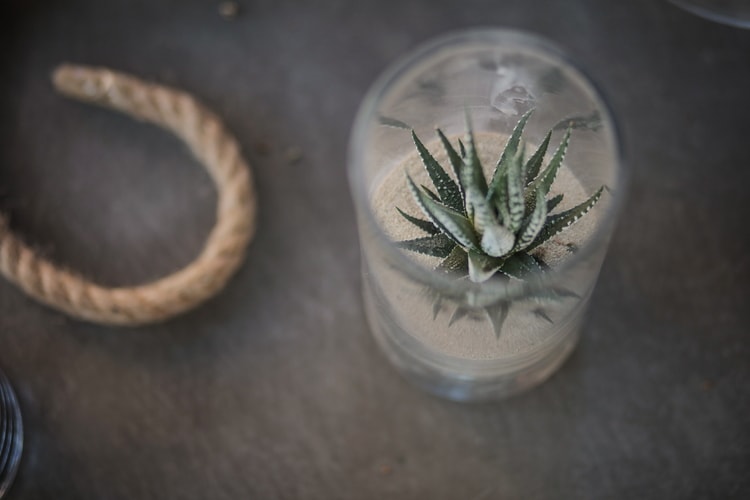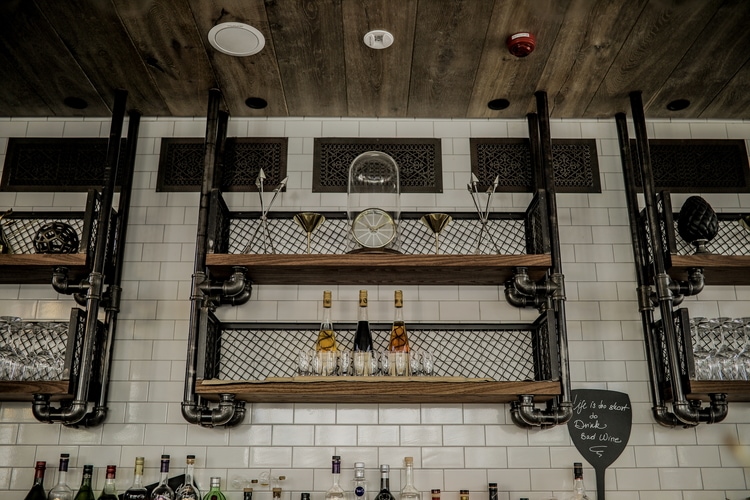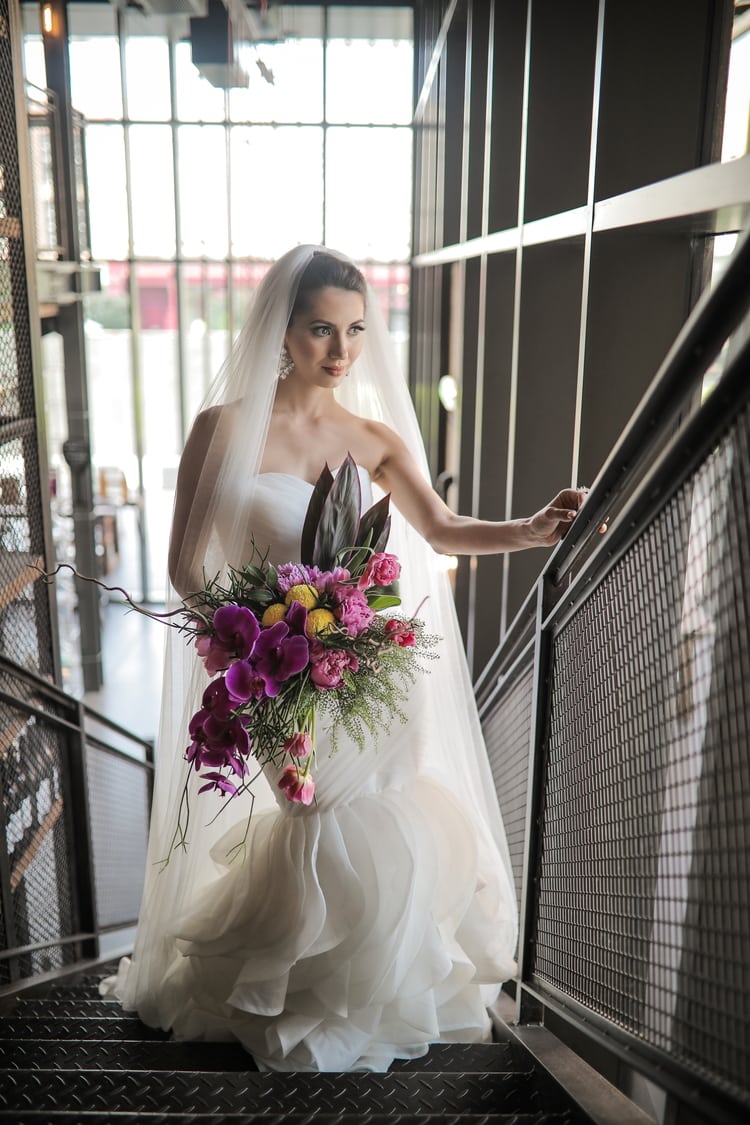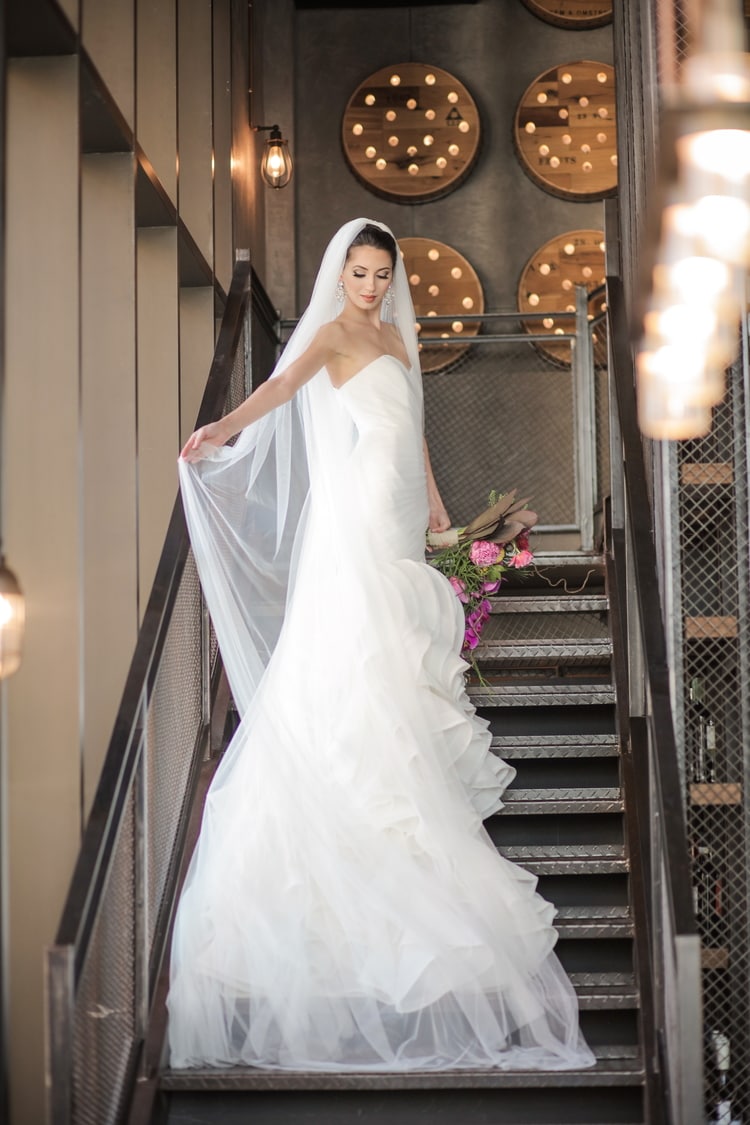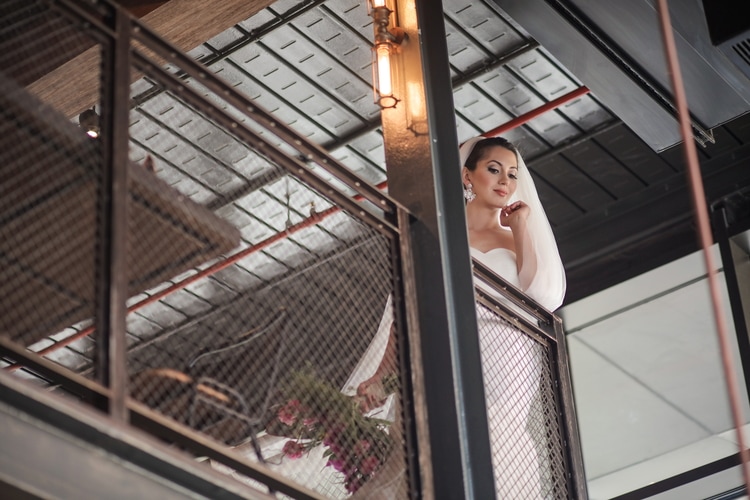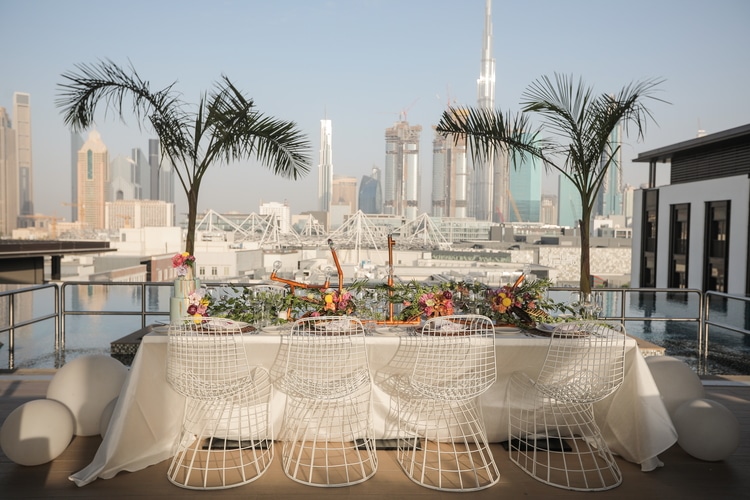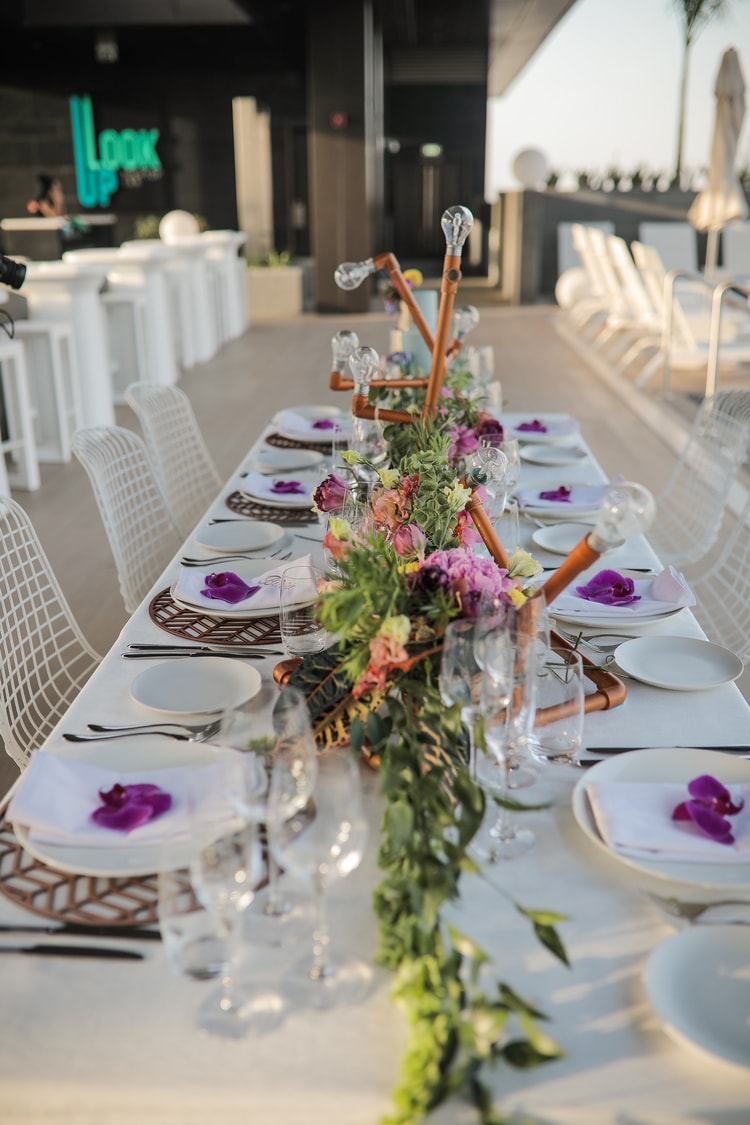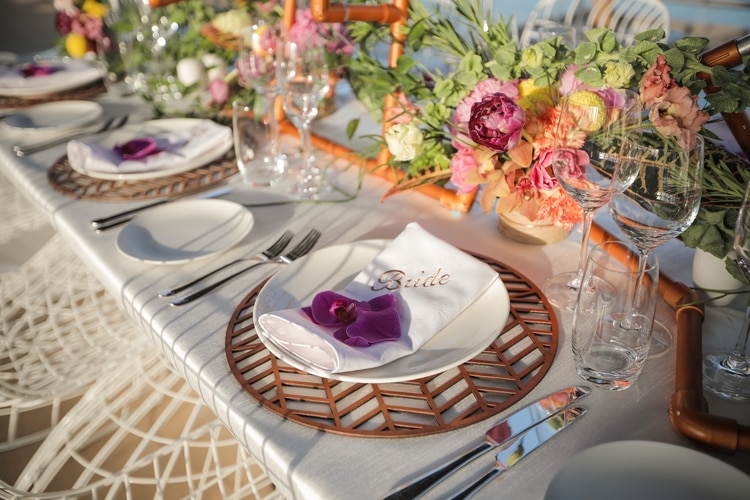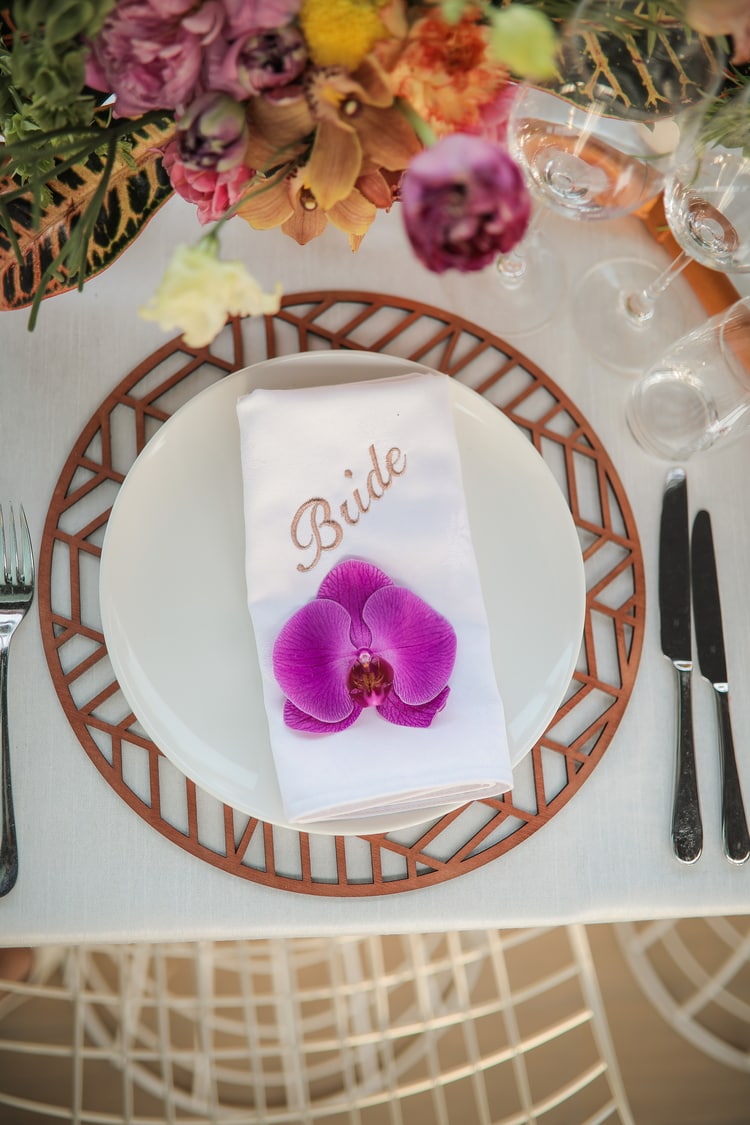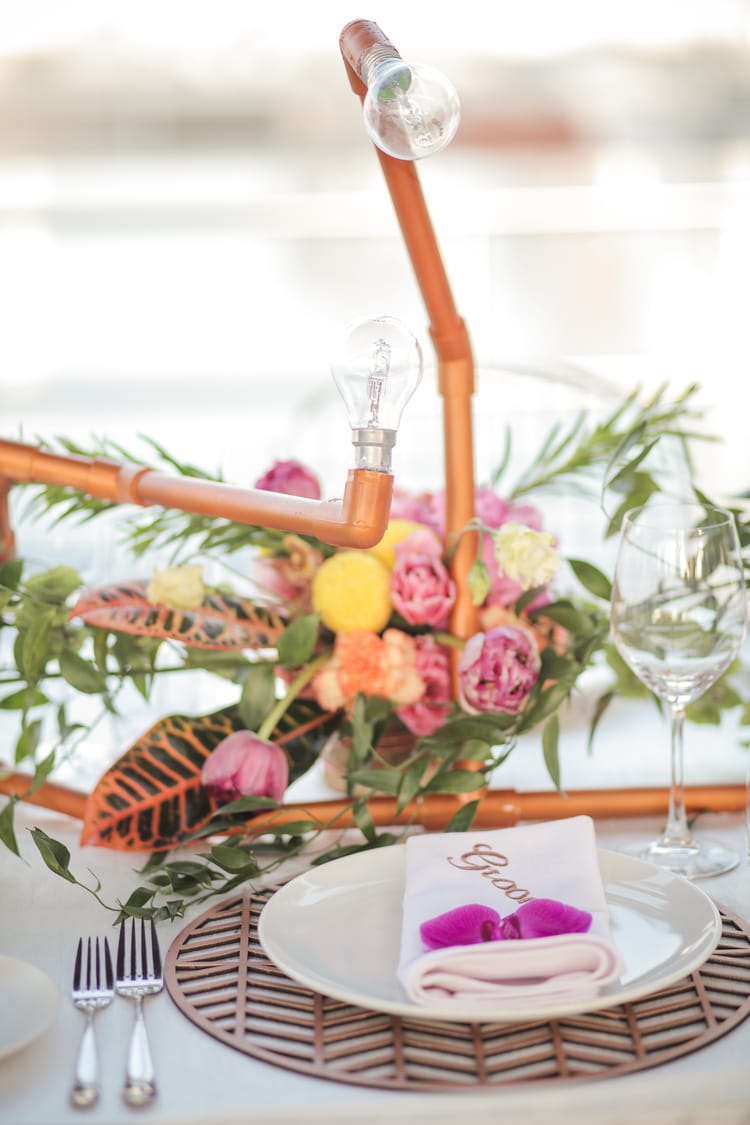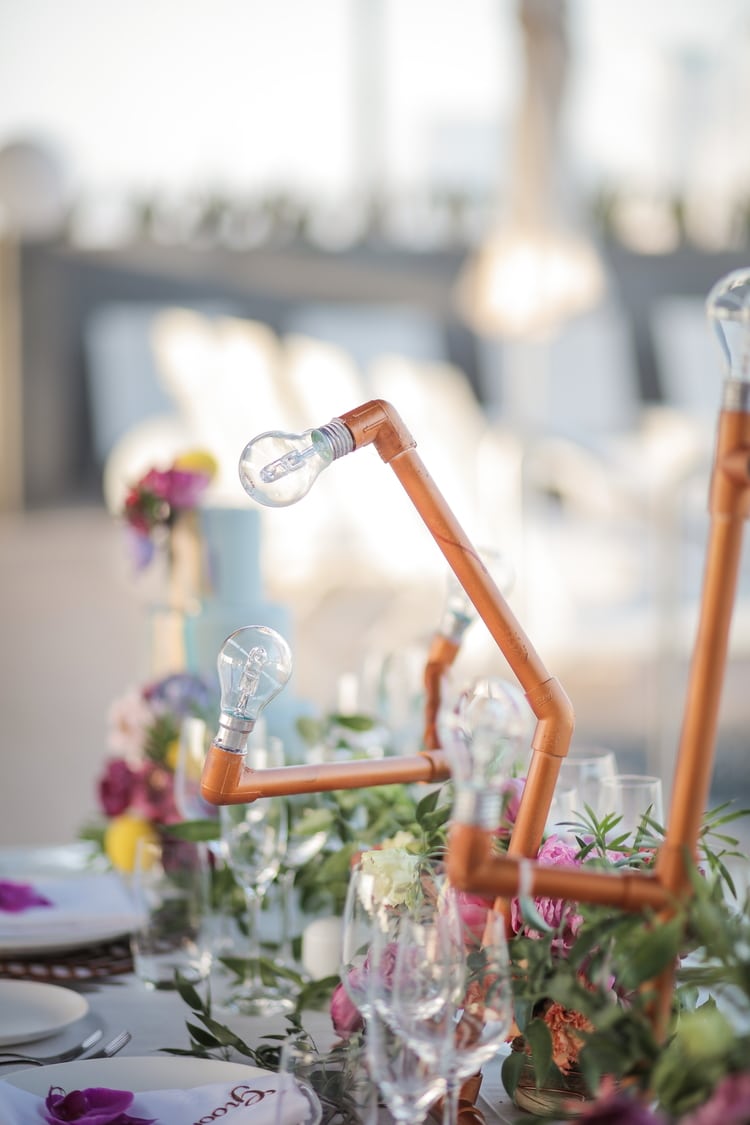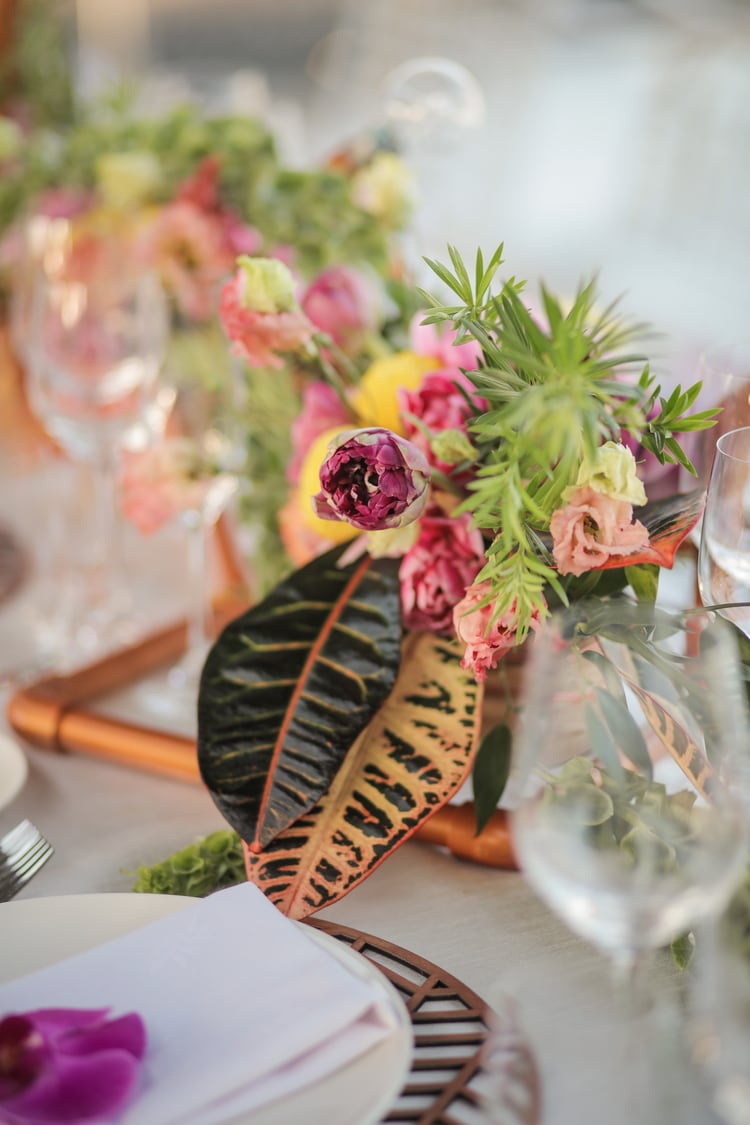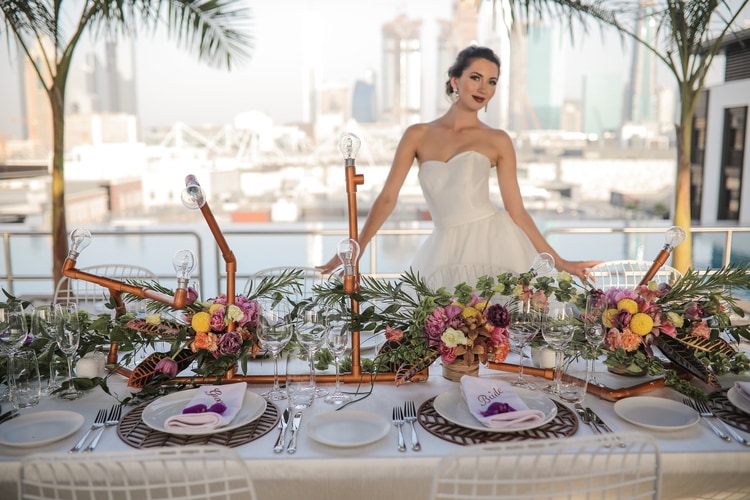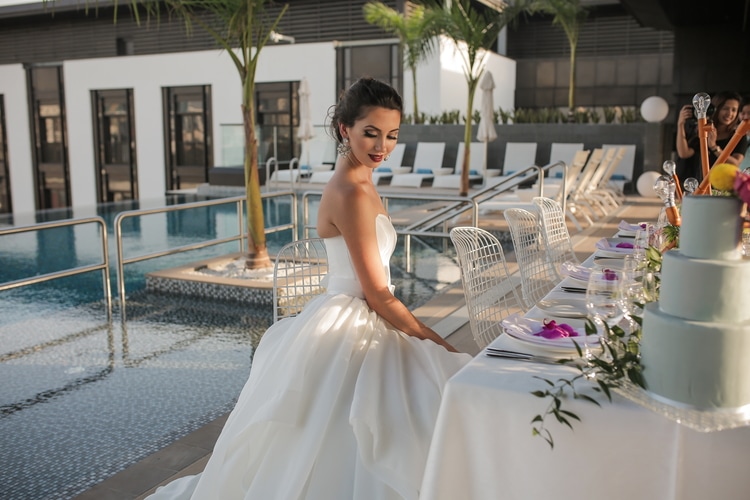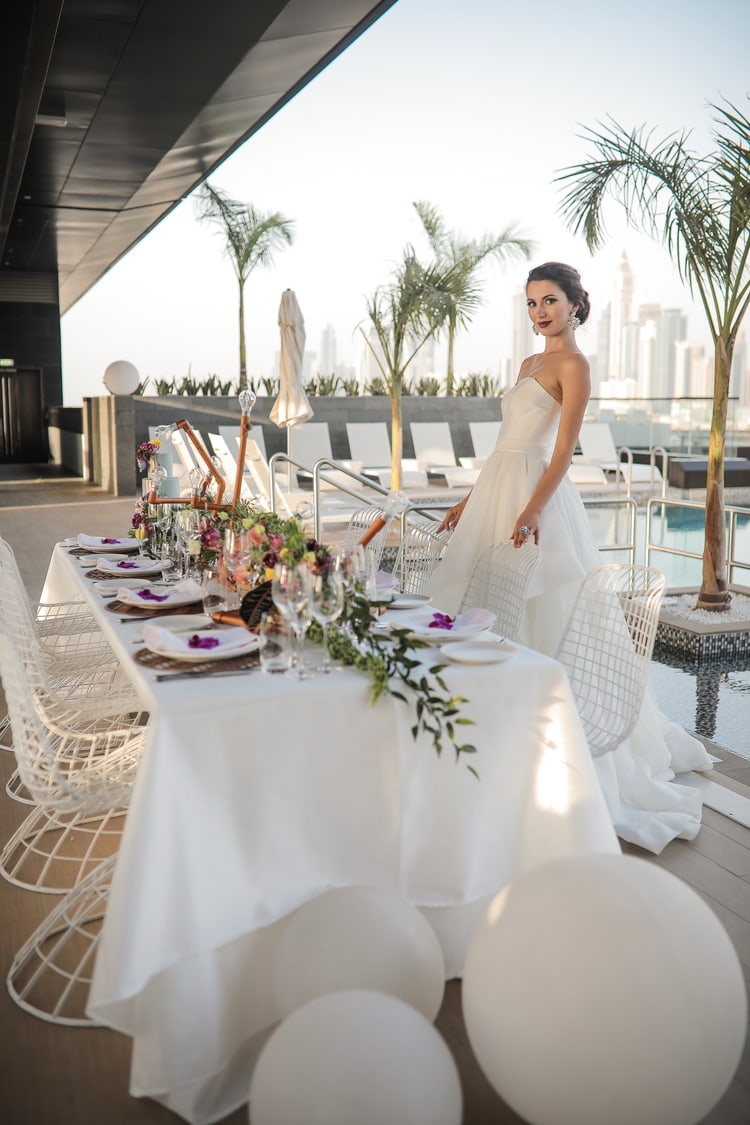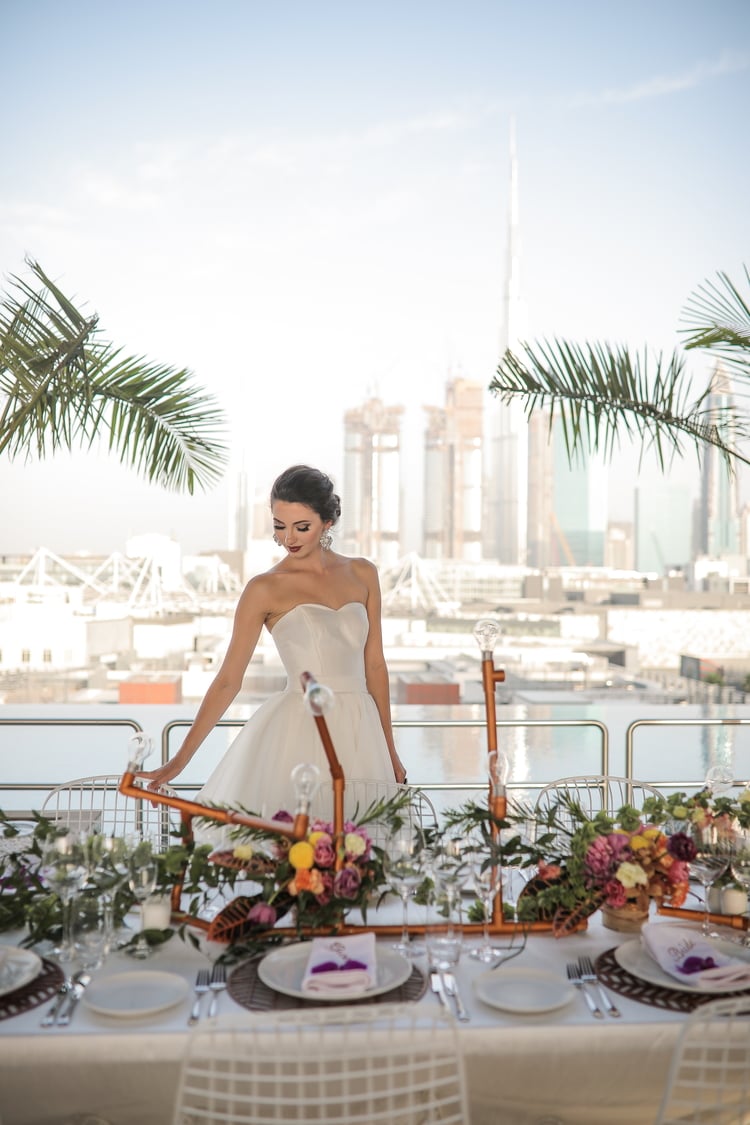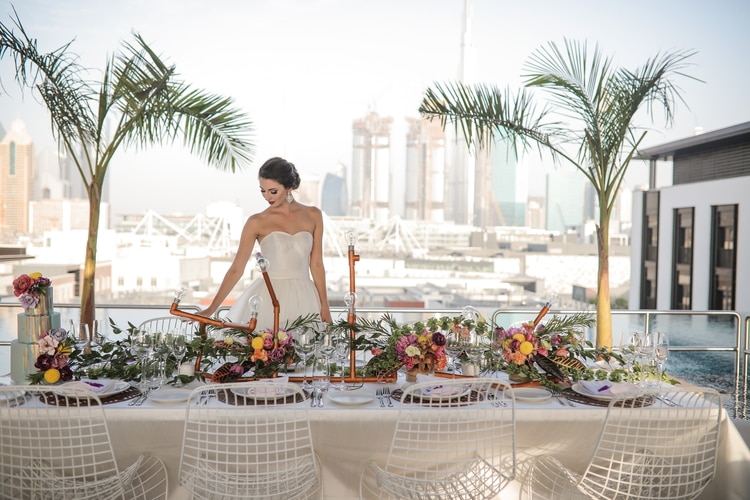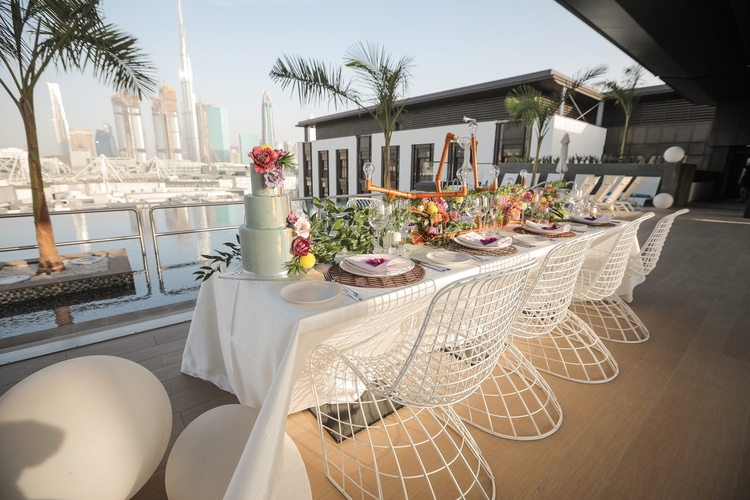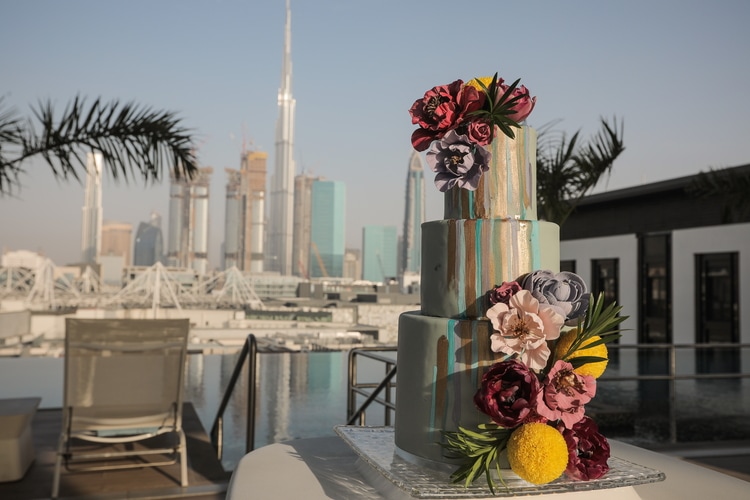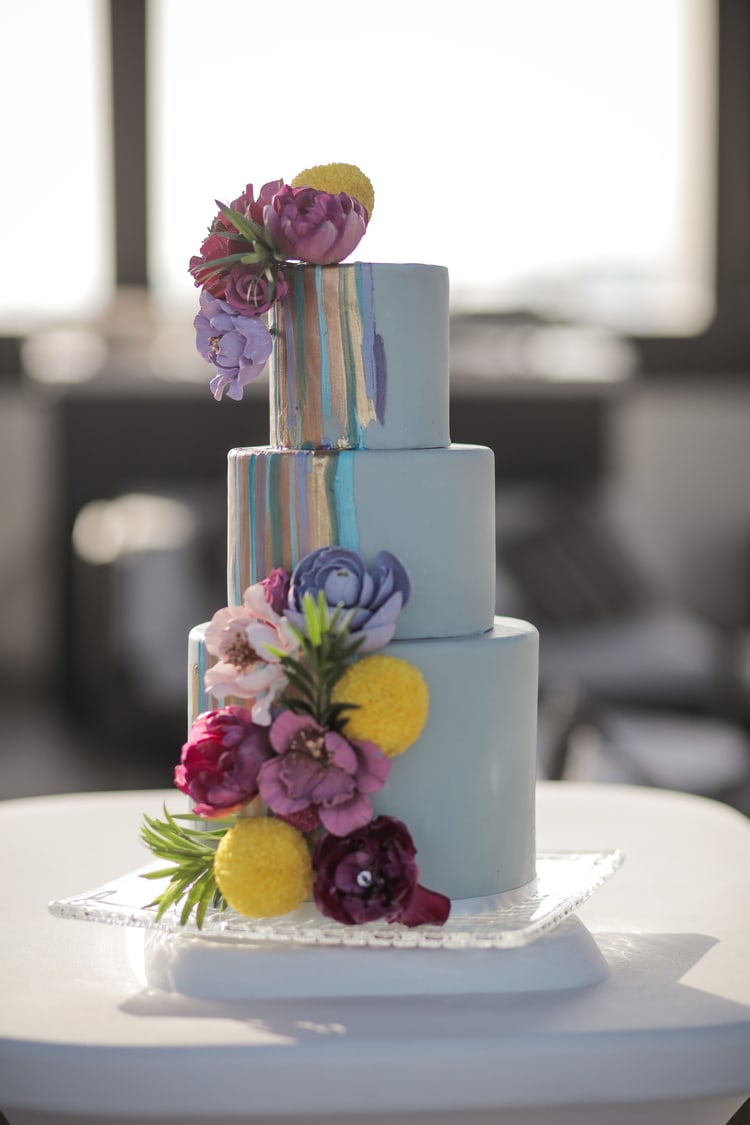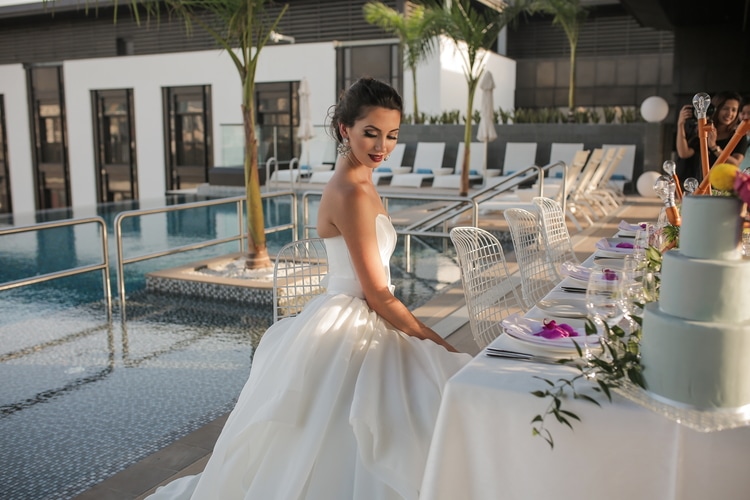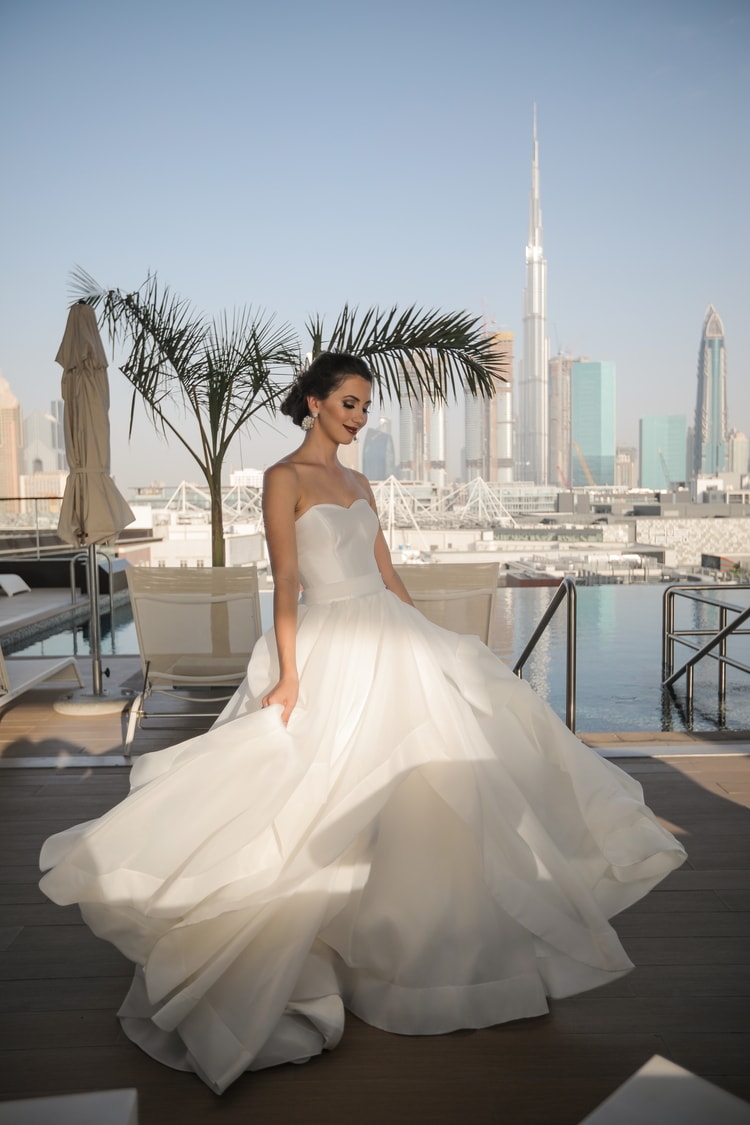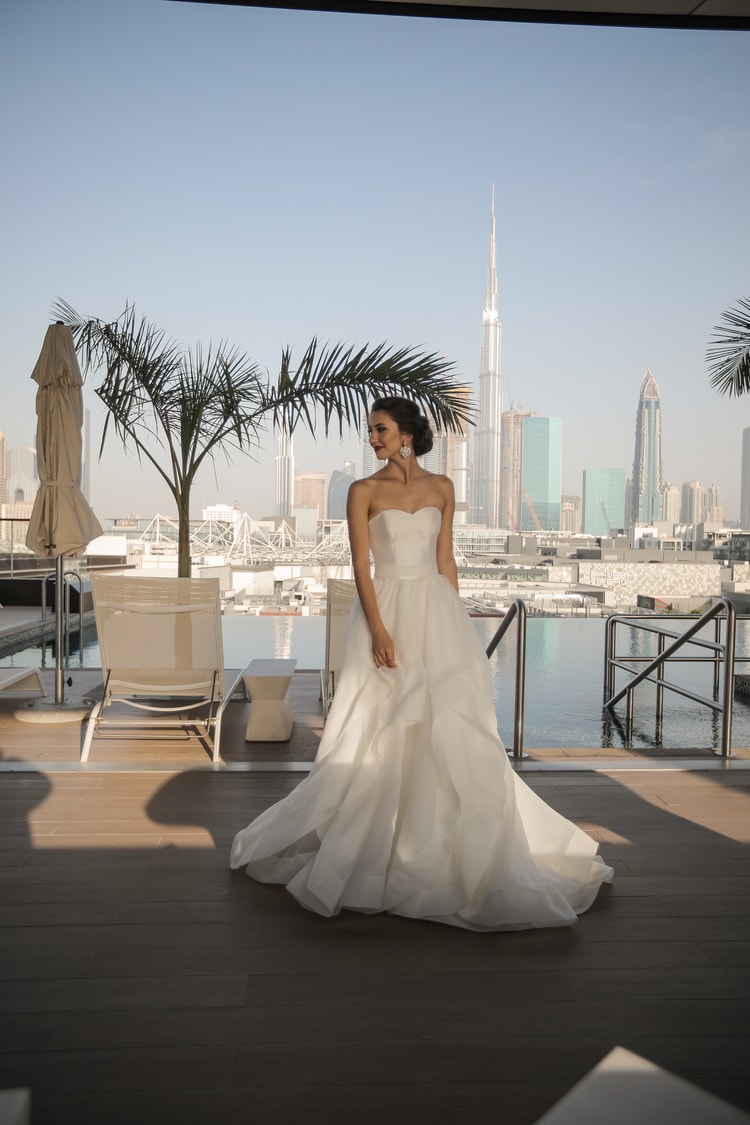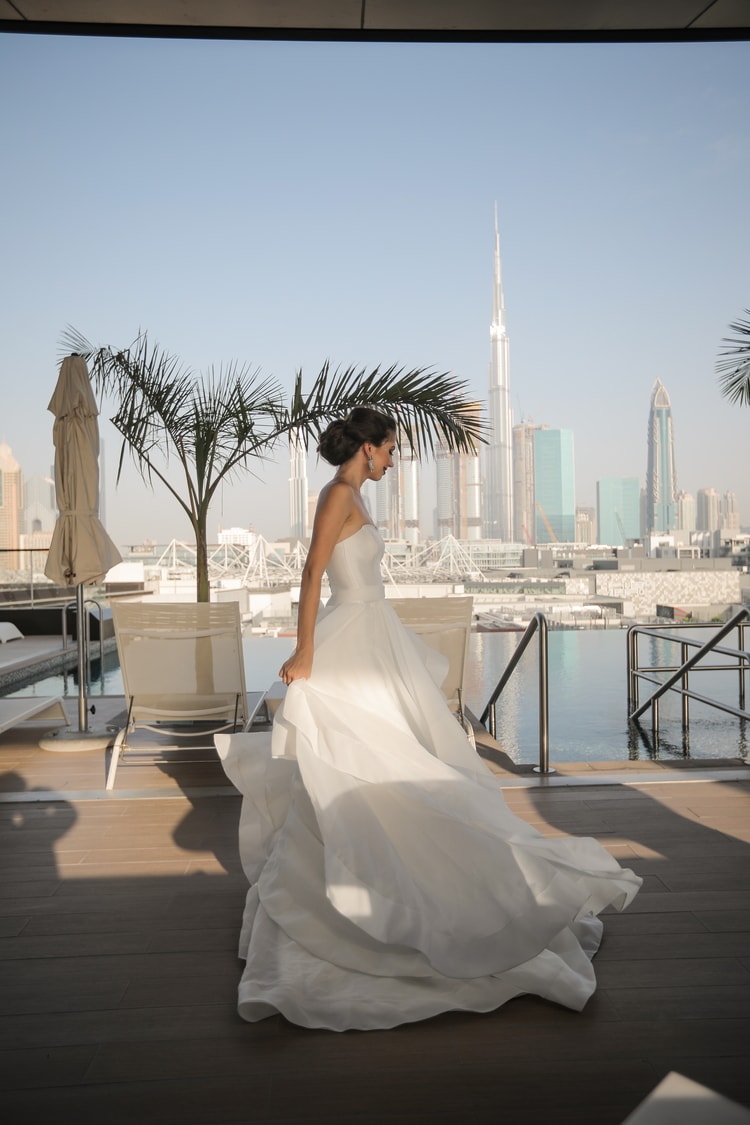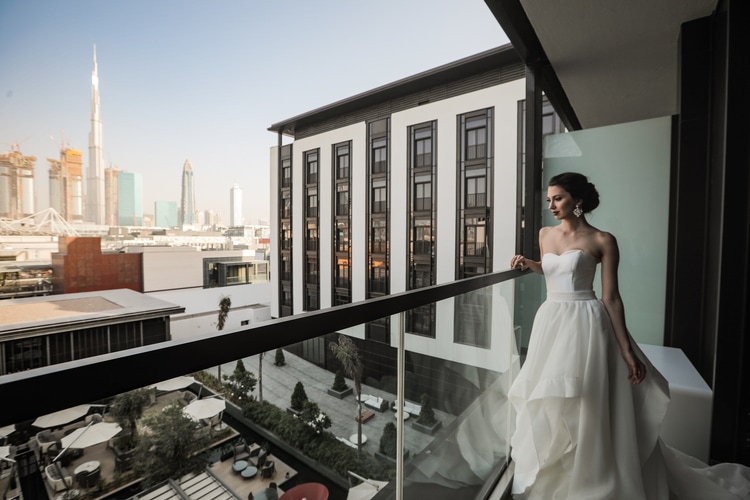 The Inspiration Behind this Chic Industrial Wedding in Dubai
May from The Wedding Haven told us more about their vision:
This is a fabulous theme for city weddings and we think it is perfect for the Autumn or Winter season when you need a chic indoor space. However, if you do happen to find yourself a lovely rooftop venue with an industrial floor, it can work for summer ceremonies and receptions as well!

And that's exactly what we did, with the help of La Ville Hotel & Suites, and some amazing collaborators mentioned below.

La Ville Hotel & Suites is a boutique hotel experience found in the heart of CITY WALK, Dubai's new urban living destination. Part of the Autograph Collection, this distinctive low rise property celebrates stylish, iconic architecture and provides a sociable setting for guests to meet and mingle. Dining includes surprising cosmopolitan and social experiences, tailored to individual preferences and moods.

What really amazes me about the industrial wedding theme, is that you can literally mix and match shining metals and gorgeous stone, add some sparkle and elegance, and bring in different textures to make your wedding decor pop. From getting married in a warehouse to decorating your wedding with mixed metals, the industrial theme is a favorite due to its versatility and minimalistic chic feel.

We put together this photo shoot as inspiration. The details were relatively simple – flowing white table covers, topped with bright colored flowers, copper tubes, bulbs, wooden place mats, and a purple single orchid on each guest's plate. However, when combined, the effect is stunning. We love how the yellow, purple, and copper color palette added a touch of color to the otherwise bare look. If you've ever wondered how you can pull off this look, we thought we'd help with this super easy cheat sheet:
How to Plan a Chic Industrial Wedding by 'The Wedding Haven'
1: When it comes to lighting an industrial styled wedding, less is more
A simple string of lights, hanging candles, or pillar candles on the floor creates the perfect balance of romance and minimalism without going overboard. We particularly prefer hanging the lights and candles from the ceiling.
2: Think old, and rusty
Bare brick walls, peeled off paint, metal tubes, screws, and bolts will immediately create the base that you need to pull off this theme.
3: Use Bright flowers!
It is crucial to balance out the bare industrial space with fresh and colorful elements. And what better way to do it than with flowers? No matter what color you choose, it is bound to pop surrounded by dull industrial colors. So whether you choose classic white or an adventurous red, the flowers will be the center of attention.
4: Details, details, details.
We cannot stress the importance of adding unique details to your decor and table scape. The whole idea of having an industrial themed wedding is the ability to go all out using your creativity. So if you want to custom make your own place mats, go for it. If you want to scatter bolts and screws on the table, go for it! Don't hold back – it'll fall into place once the theme is finalized.
Vendors:
Photographer: Melrish Photography
Event Planner: The Wedding Haven
Floral Designer: Blossom Tree Dubai
Venue: La Ville Hotel & Suites
Cake Designer: Little Miss Cupcakes
Favors and Gifts: Loula Favors
Equipment Rentals: Party Social
Linens and Coverings: Table Tops Event
Design and Decor: The Party
Dress Store: Vanila Studio
Featured:

Unique Poolside Bachelorette Party Inspiration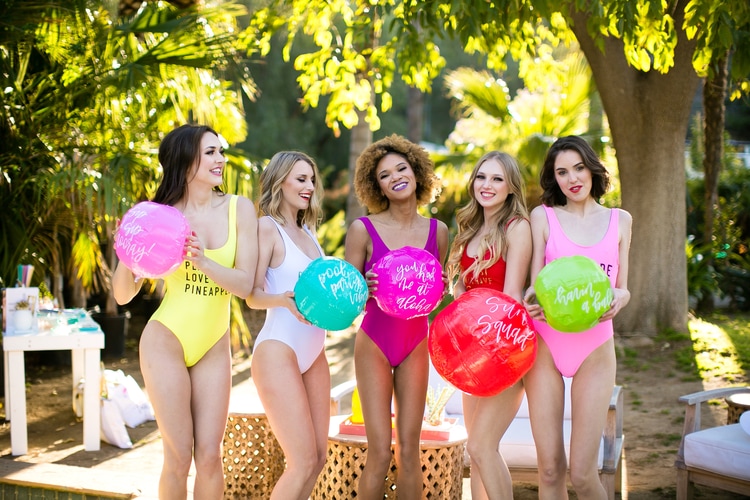 This unique tropical poolside bachelorette party is #GOALS! The décor was tropical, colorful and fun – bringing a cheery vibe that set the tone for a flawless and relaxed day. There were tons of personalized details –from sunscreen and chapstick, to soda and champagne, sun hats and fans, magazines, personalized tumblers, and even a wet bikini bag to hold their suit while they slipped into some adorable "Bride's Beaches" cover-ups. Of course, what's a good party without some fun games? Tons of fun ideas in this post. Read more
Featured:

New Orleans Destination Weddings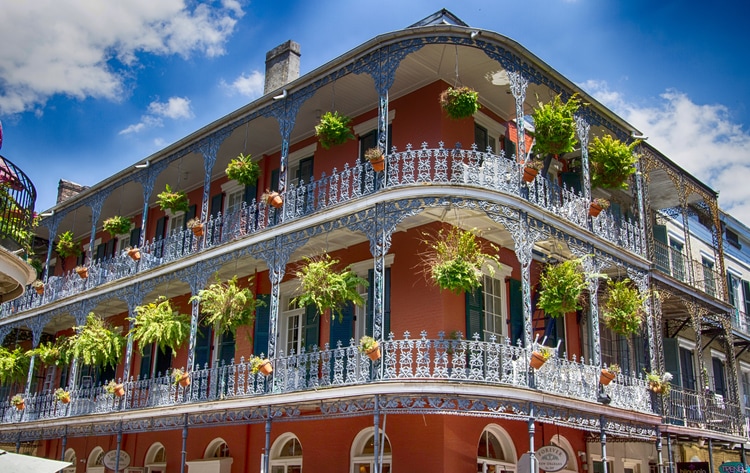 Here at Destination Wedding Details, we've seen it all: weddings at the beach, in the mountains, in the desert, and in pretty much every country. ALL beautiful, mind you… but through our years of observing what exactly makes for a GREAT wedding, we've surmised this: it must be FUN for you and your guests. So, ask yourself this: what city is more fun than New Orleans? Read our full post to discover when, where and how to get married in NOLA.
Cynthia is the founder and editor of Destination Wedding Details.She has over 15 years experience in the Marketing and Event industry and launched Destination Wedding Details in 2010, shortly after planning her own destination wedding. Cynthia uses her experience and genuine passion, to inspire brides who are planning their dream wedding away from home.