Once you start planning a wedding in the Riviera Maya, you might find yourself overwhelmed by the abundance of resorts. But just because there are tons of options, doesn't mean they are all created equal. There is one unique resort that has perfected the art of destination weddings and elevated them to new heights. Introducing the Hard Rock Riviera Maya Wedding. There are so many reasons why I love this resort, I don't know where to begin! In this post I'm going to break down why this is such an ah-mazing place for your destination wedding. I also have an exciting gift for everyone reading this post! I've partnered with Vacationeeze to give you an exclusive wedding gift when you book any Hard Rock wedding package.
How does a $500 or $1,000 personal check sound?! I'm talking about cold hard cash in your pocket. And it's yours if you book 20+ rooms. Pretty sweet right? I'll get into the details at the end of this post, or click here to get the scoop on this exclusive wedding gift right now.
So why would you even want to book a Hard Rock Riviera Maya wedding? Let's talk about that…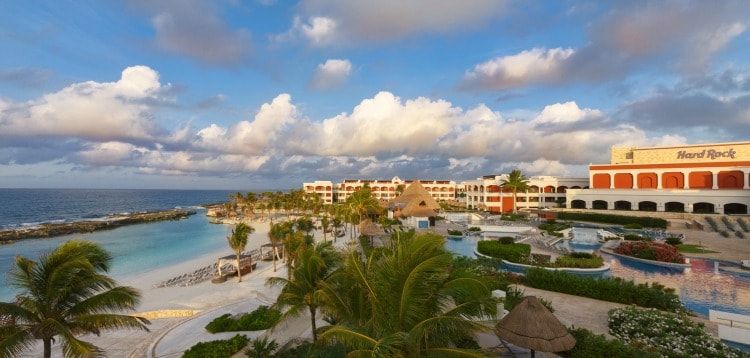 Celebrity Style Weddings
Get this — the guy who designed all of the Hard Rock Riviera Maya wedding packages is a celebrity-event planner. His name is Colin Cowie and he's planned events for JLo, Kim Kardashian, Oprah, Tom Cruise and many other A-list celebs. So for us common folk, it's like having a Vogue-cover-worthy wedding, without having our future great-grandkids pay off our debt!
This is one of the biggest hooks to planning a Hard Rock Riviera Maya wedding. You're not going to get resort style comfort and Hollywood glam all in one place, anywhere else. You will have your choice of 12 gorgeous wedding themes designed by Colin Cowie, and a wedding planner who will help you tailor it to your personal style. I wrote another post that's all about the Hard Rock wedding collections. Make sure you read that post to get the full scoop including photos, videos, costs and details of every single Hard Rock Riviera Maya wedding collection available to you.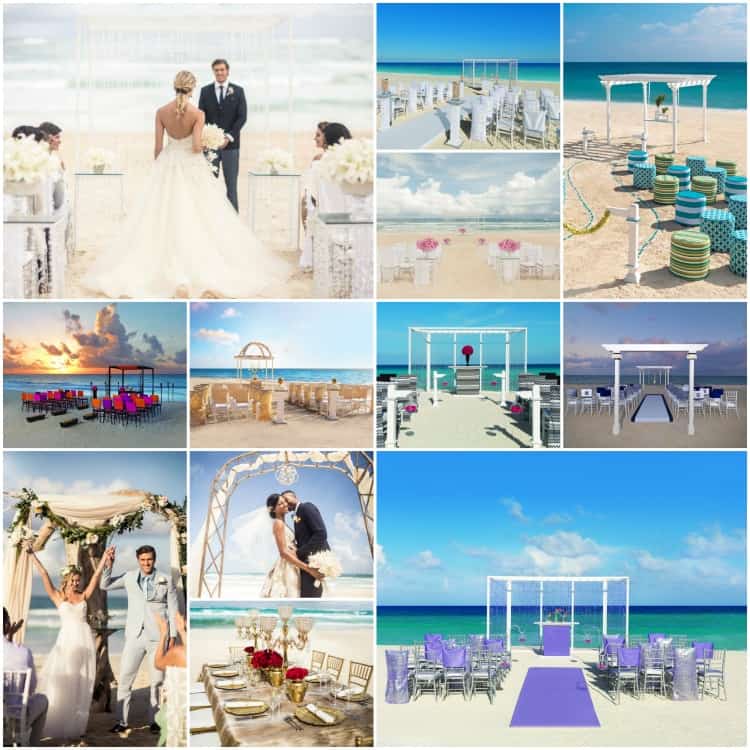 A Variety of Oceanfront Venues
Whether you want to have an intimate ceremony with close friends and family or a killer party with 1,000 guests, there's a venue for you. You can enjoy a private ceremony or reception on the beach or at one of multiple oceanfront gazebos, terraces, poolside terraces, or indoor ballrooms. Has your mom been nagging you to have a traditional Catholic ceremony? Then you'll be thrilled to know that the Hard Rock Riviera Maya has a Catholic Chapel with breathtaking ocean views.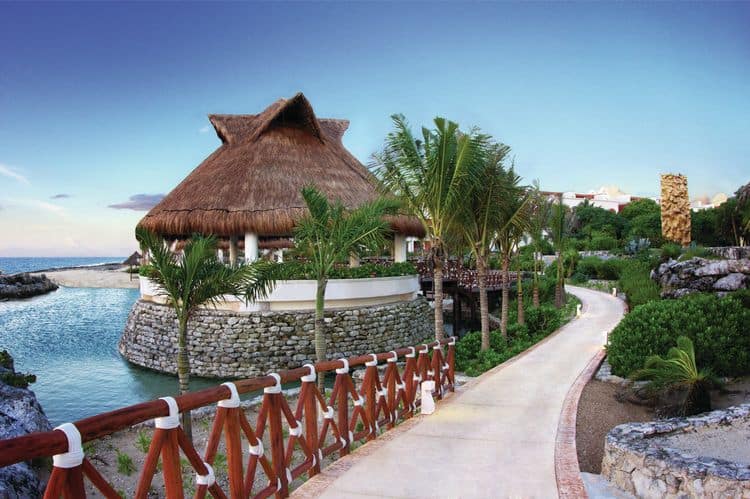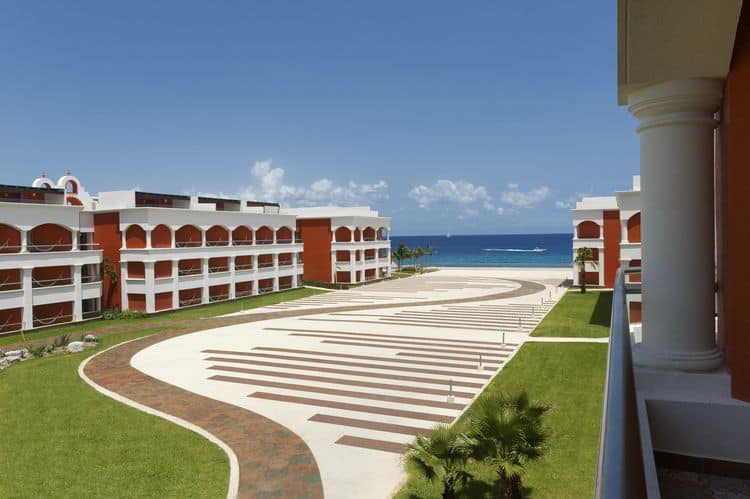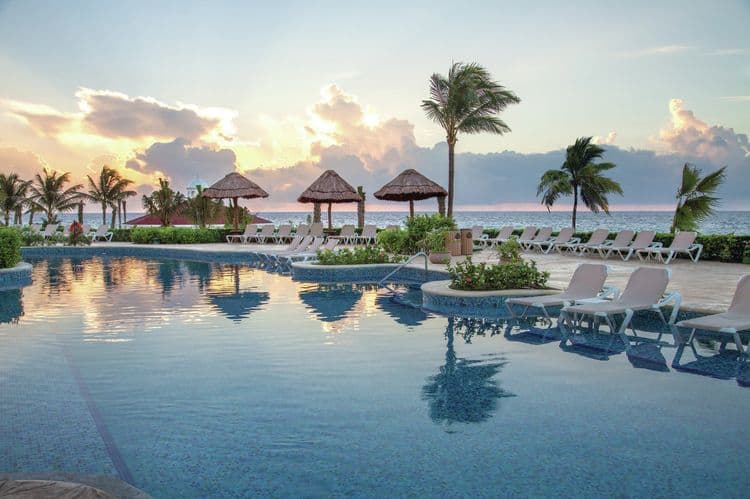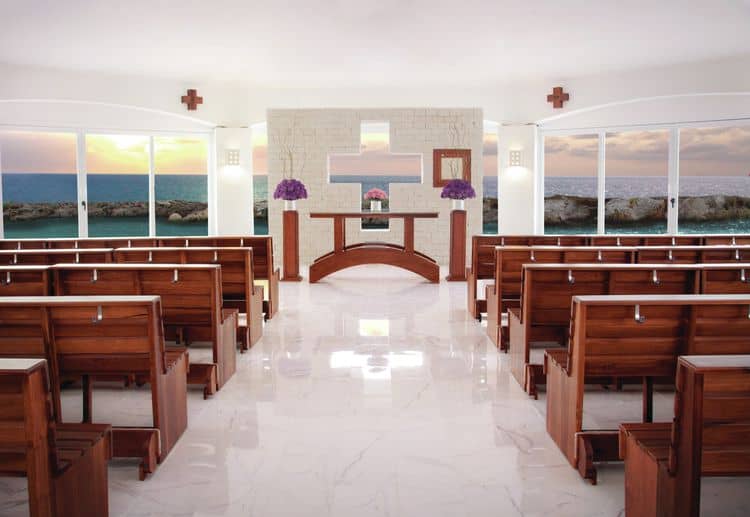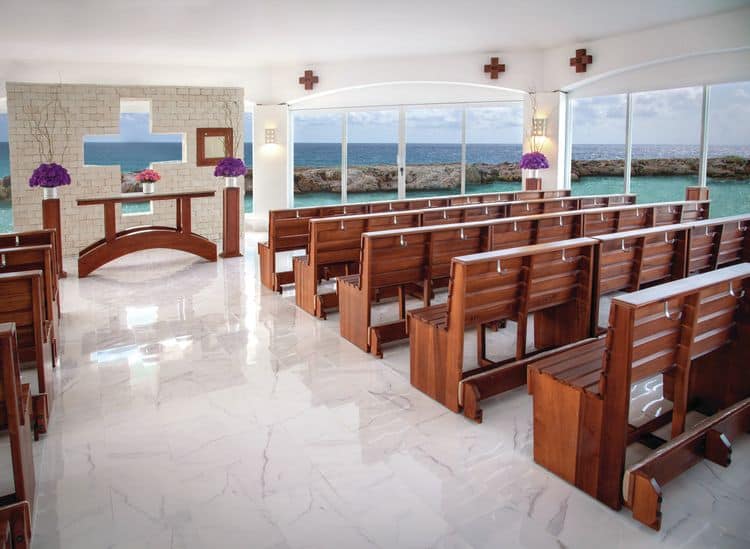 Tons of Wedding Group Perks
There's nothing like perks. You know, like those store rewards you get for spending lots of money that make you feel all special? Well, this resort knows weddings aren't a financial cakewalk, so there's actually an advantage to inviting everybody and their mother, and obviously your mother, to the Mexican Riviera! Not only can it get you complimentary rooms, room upgrades and free anniversary stays, you can even get unlimited free private functions like cocktail receptions or dinners for up to 5 hours each, depending on how many rooms you book. That's pretty dope, as the kids would say.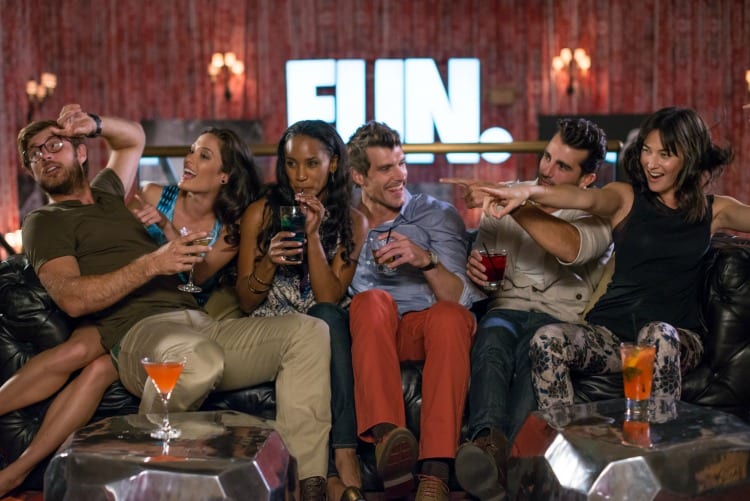 Adult-Only Vacation & Kid Friendly Wedding
Maybe you want to spend your wedding week at an adult-only resort but you also want to invite kids to the wedding. The thing is that most adult-only resorts won't allow kids, or they'll only allow them to attend the ceremony but they have to leave right after. So what ends up happening is that you have to split your wedding guests into separate resorts and pay a guest pass fee to have them attend your wedding ceremony. It can get pretty complicated. And who wants complicated when you're getting married in paradise?
When you have a Hard Rock Riviera Maya wedding, that's one issue you don't have to worry about. You see, the Hard Rock Riviera Maya is a power couple of two all-inclusive resorts in one. Heaven is for adults, and Hacienda is family friendly! That means you can have a grown and sexy weddingmoon without excluding your adorable nieces/nephews from the wedding festivities. It's the best of both worlds.
All Inclusive, All the Time
I think it's a huge bummer when you go somewhere and have to pay a fee for Wi-Fi. It's 2017; it should just be readily available right? Well, here it's included, along with a sprinkling of, I don't know, literally everything else. Fine dining, top shelf drinks, entertainment, 24/7 room service, unlimited phone calls to the US and Canada, daily activities, free parking…it's all included, all the time.
This is a big plus for you and your wedding guests, since the last thing you want to do is worry about budgeting when you're supposed to be relaxing. It's one price and you're good to go!
One of a Kind Amenities
I don't know about you, but one of the first things I look at when I check out any resort is the amenities. What kind of cool extras does this place have? These are the perks your wedding guests will get to enjoy during their down time, so you want a resort that offers some cool amenities. And this is where the Hard Rock Riviera Maya shines! They offer amenities you won't find anywhere else, making this a truly one-of-a-kind experience for you and your guests. Here's a small sampling….
Home away from home- The rooms
The rooms are your home away from home. Except re-imagine your actual room and pump it with steroids. I'm talking, private balcony with sweeping ocean views, Wi-Fi, satellite TV, fully-stocked minibars, and hello, hydro spa hot tubs in every room!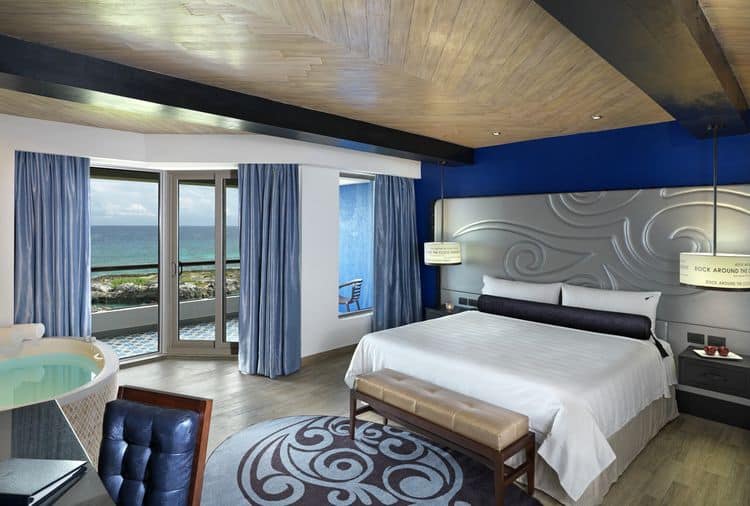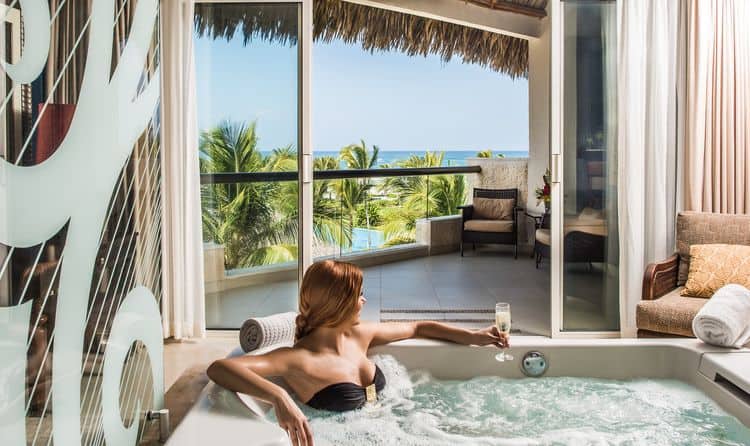 The skinny on the dip- The pools
You've probably figured this out by now, but Heaven and Hacienda have different swimming spots. Heaven has 3 pools, like the Semi Olympic Pool where you can take a dip and grab a drink, or you can head to the private beach and go snorkeling. Don't worry parents, there's lots of love for you too! Hacienda has a family pool and a kid's pool, as well as their very own private beach.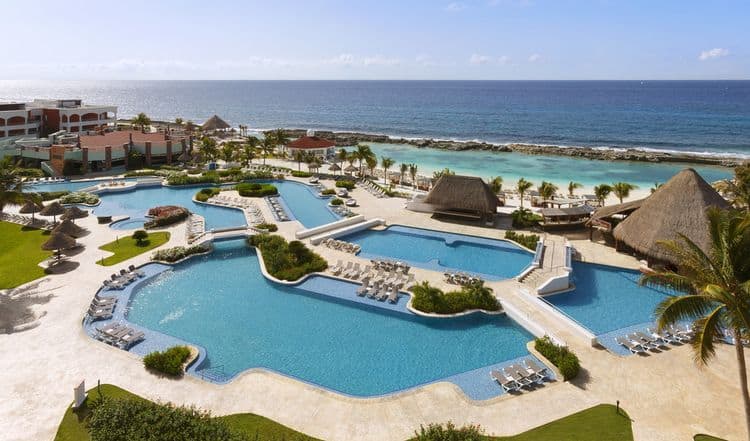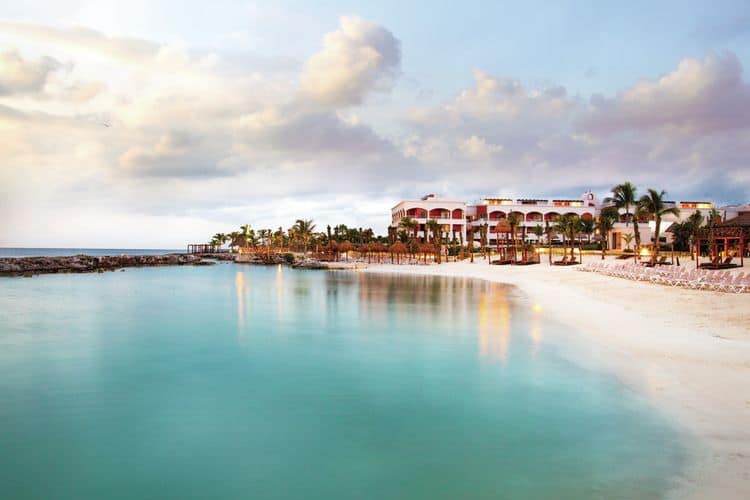 Unleash Your Inner Rock Star
The Hard Rock truly lives up to its rock and roll roots. As a guest, you will have free access to this pretty awesome music program called "The Sound of Your Stay". You can stream and download free music, learn to DJ right in your own room with professional equipment and video lessons, or jam out with their Fender guitar "room service" where you get to choose one of 20 electric guitars. Want to live out your fist-pumping guitar-shredding fantasy? Their "Music Lab" lets you be the star of your very own music video! If you really want to take it to another level, you can play an instruments or be the lead singer in a rock band of up to 7 people. A Rock Specialist will coach you through rehearsals and onto the big stage where you'll perform in front of a live audience!
This is some pretty cool stuff even if you're traveling alone. But can you even imagine the places you can take this when you have 10, 20 or 50 friends/family in tow?! This, my friend, is the kind of stuff memories are made of.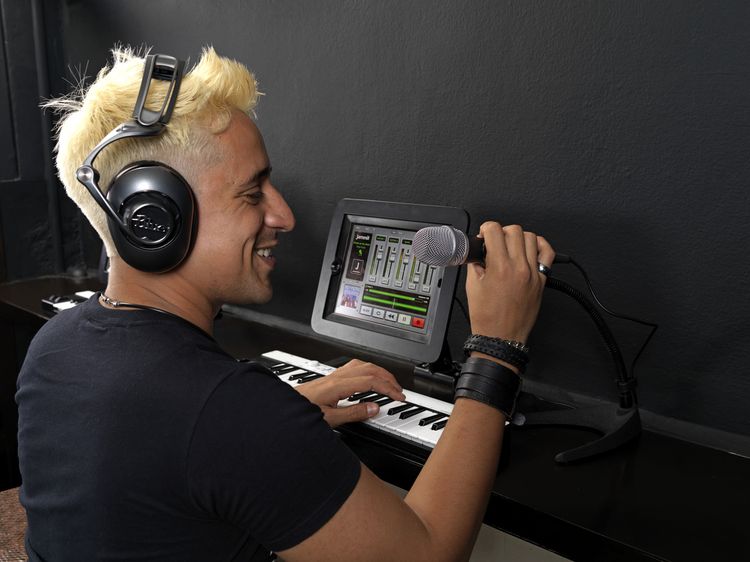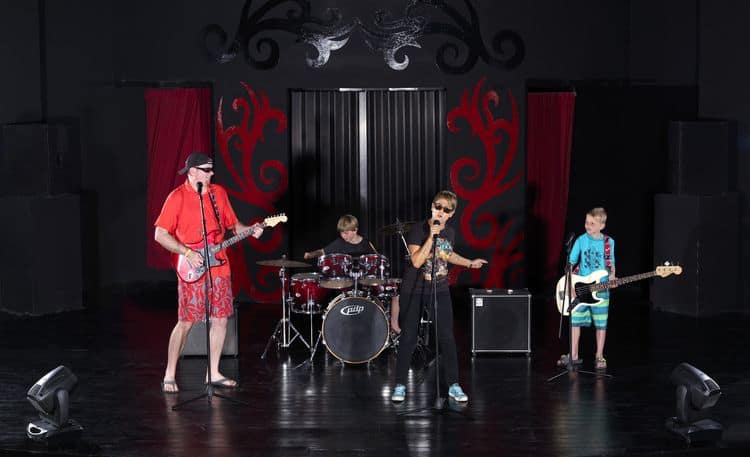 World class dining
Hard Rock has a dizzying variety of restaurants, with international, French, Italian and Asian cuisine. You have your pick of any of the 7 restaurants at Hacienda, or any of the 5 at Heaven. And not that you'll want to spend much time in your room, but if the munchies strike in the middle of the night, you'll be happy to know that they have 24/7 room service. I would make some joke about not fitting in your dress, but if someone tried to tell me what to eat I'd roundhouse kick them out of the buffet. Stay hungry, my friends.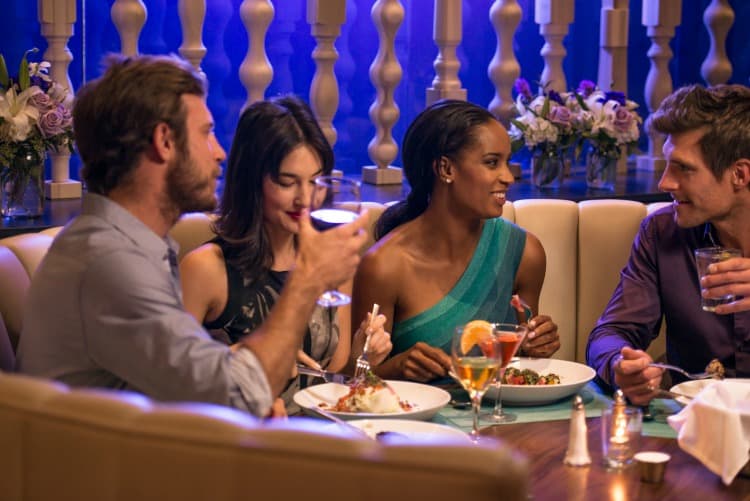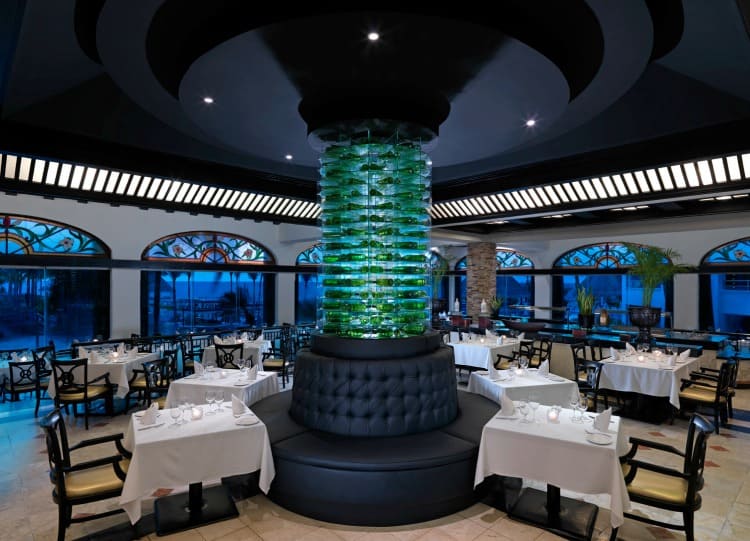 Get Your Zen On
If it just so happens that you're paranoid about gaining some extra pounds before the big day, there's a fully equipped gym with everything you need to exercise the shame away.
There's even a yoga temple and spa to help you find that inner zen you and your future spouse are going to need when the honeymoon is over. It's a bonding experience, and the most relaxing marriage preparation boot camp ever. And you can look good while you're at it, by getting the VIP treatment at Posh Beauty Salon.
You can also play golf on a state of the art course designed by Robert Van Hagge and surrounded by Mayan ruins.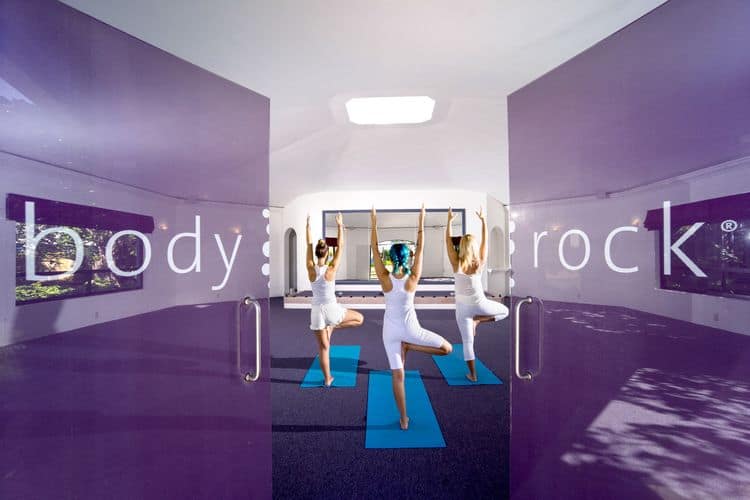 Vibrant Nightlife
You might be thinking clubbing isn't your thing but the Hard Rock's in-house club, Heaven is more than that. With DJ's and live shows, there's something for every taste. And if you're that one friend who has to be dragged out to clubs, there are endless refills on cocktails to make it more fun. The music is good and the ambience is even better. In the words of Hard Rock, "the party starts at 11PM and doesn't end until you say so."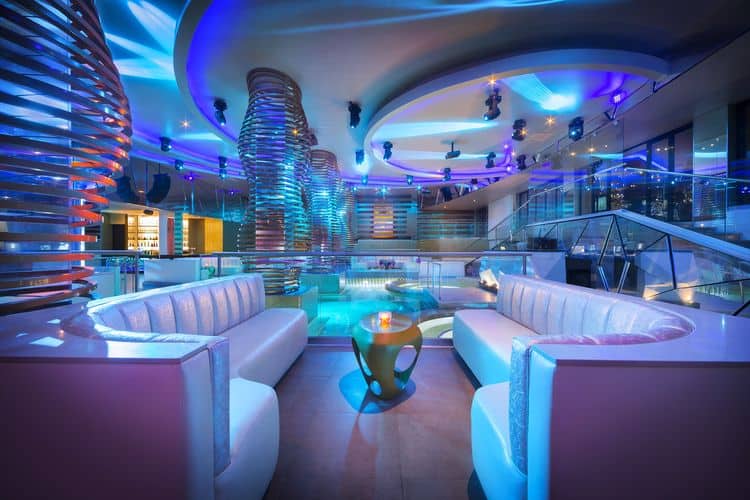 This resort has so much to offer, that you're never going to feel like you or your guests are missing out on making worthwhile memories. And now for the best part….

An Exclusive Wedding Gift Just for You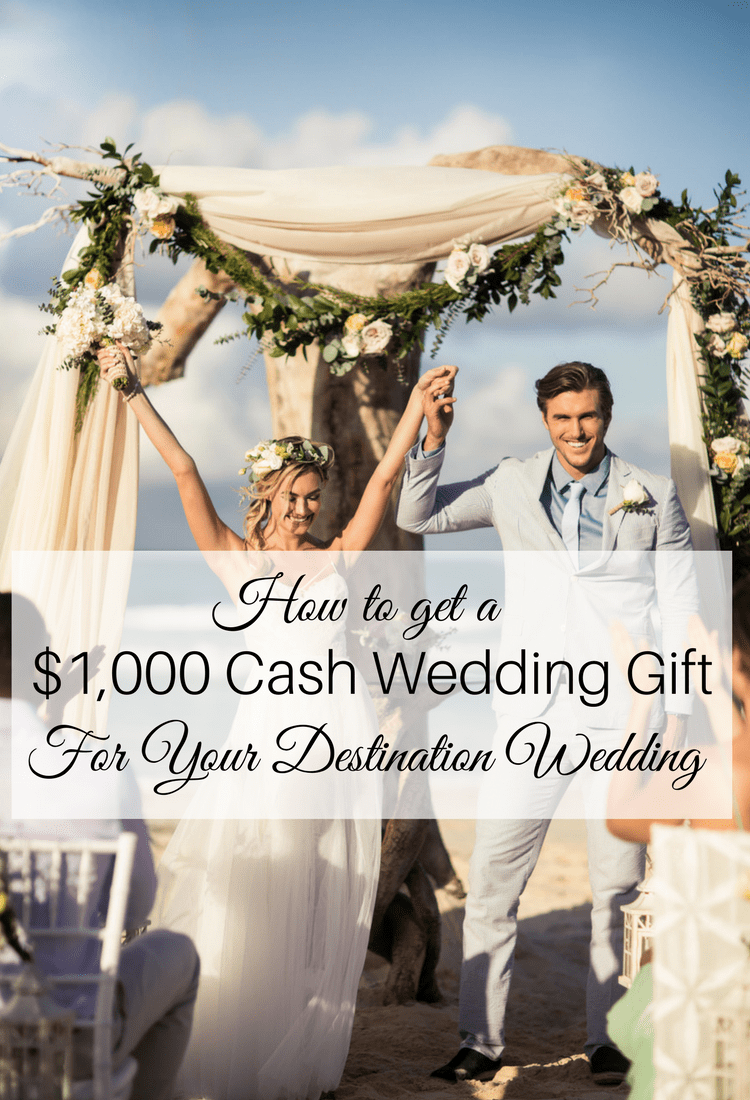 If you're as excited reading about this resort as I was writing about it, you're going to want to book your Hard Rock Riviera Maya wedding ASAP. And I'm super psyched to let you know that if you book 20+ rooms for 3+ nights each, my friends at Vacationeeze will give you a $500 personal check as a wedding gift! And if you book 30+ rooms for 3+ nights each, they'll double that and give you a $1,000 check as a wedding gift.
There are no strings attached, no fine print, no other rules, no sweepstakes to enter. This is an exclusive gift for all my DWD readers who book more than 20 rooms. All you have to do is contact Vacationeeze using the form below to get started. Once you fill out the form, Jack Benoff, President of Vacationeeze will contact you personally to get started. You can also call him at 1-800-592-EEZE and mention code: "DWD".
If you're not familiar with Vacationeeze, let me just tell you that they are absolutely amazing. They are a family run travel company with 25 years in the industry, specializing in Destination Weddings. On any given week, someone from the Vacationeeze team is traveling to a different destination around the world to meet the wedding planners or host one of their clients at the resort. Jack and his team have a great reputation for helping couples plan a stress-free, dream destination wedding. I know Jack personally and would trust with my own wedding, so I was really excited when he told me he wanted to give this gift to my readers. This offer is only available until October 31, 2017 so make sure you contact him now to take advantage.
This post is brought to you by Vacationeeze. The content and opinions expressed are those of Destination Wedding Details.
Cynthia is the founder and editor of Destination Wedding Details.She has over 15 years experience in the Marketing and Event industry and launched Destination Wedding Details in 2010, shortly after planning her own destination wedding. Cynthia uses her experience and genuine passion, to inspire brides who are planning their dream wedding away from home.