When Aidan told Carrie (in 'Sex and the City', for the layman), "We could get Maui'd," I think we all pretended to cringe, but secretly nodded our heads and agreed that he was onto something. Maui is one of the most romantic locations of all time, and such a wonderful spot to get married. Exhibit A: Vivian and Andrew's wedding at Sugarman Estate in Maui. Vivian and Andrew put on a classy, simple, pretty ceremony followed by a dreamy, fun reception with GREAT food.
The Sugarman Estate is nestled among the Ahihi Kinau Natural Reserve and offers picturesque ocean views, sprawling green lawns and lush palms. Vivian walked down an aisle made of perfectly placed rose petals and said "I do", beneath a gorgeous natural wood arch with pretty pink and white roses floating above the billowing linen drapery. A harpist performed, creating an ultra-serene ambiance for Vivian and Andrew's intimate ceremony. And that giant "LOVE" sign? Adorable! Peep these photos, captured by MeewMeew Studios –they're beautiful!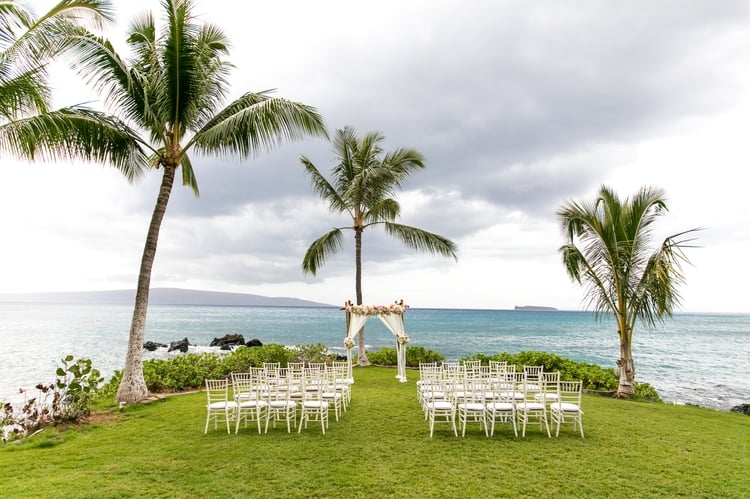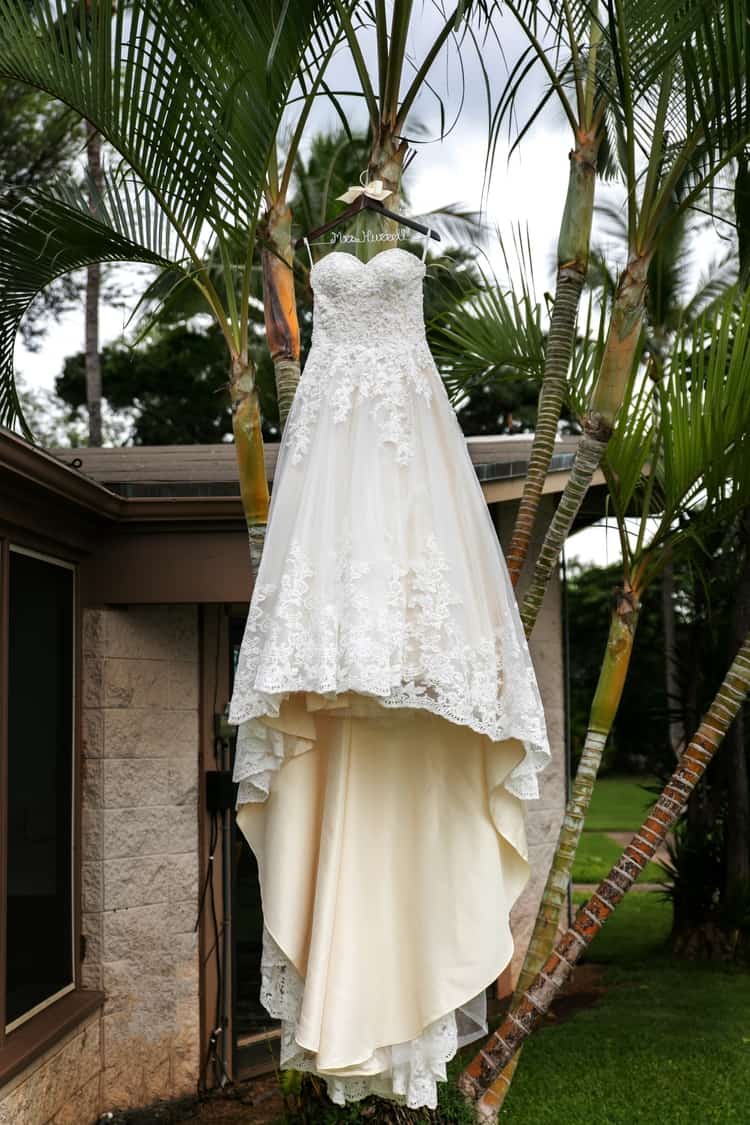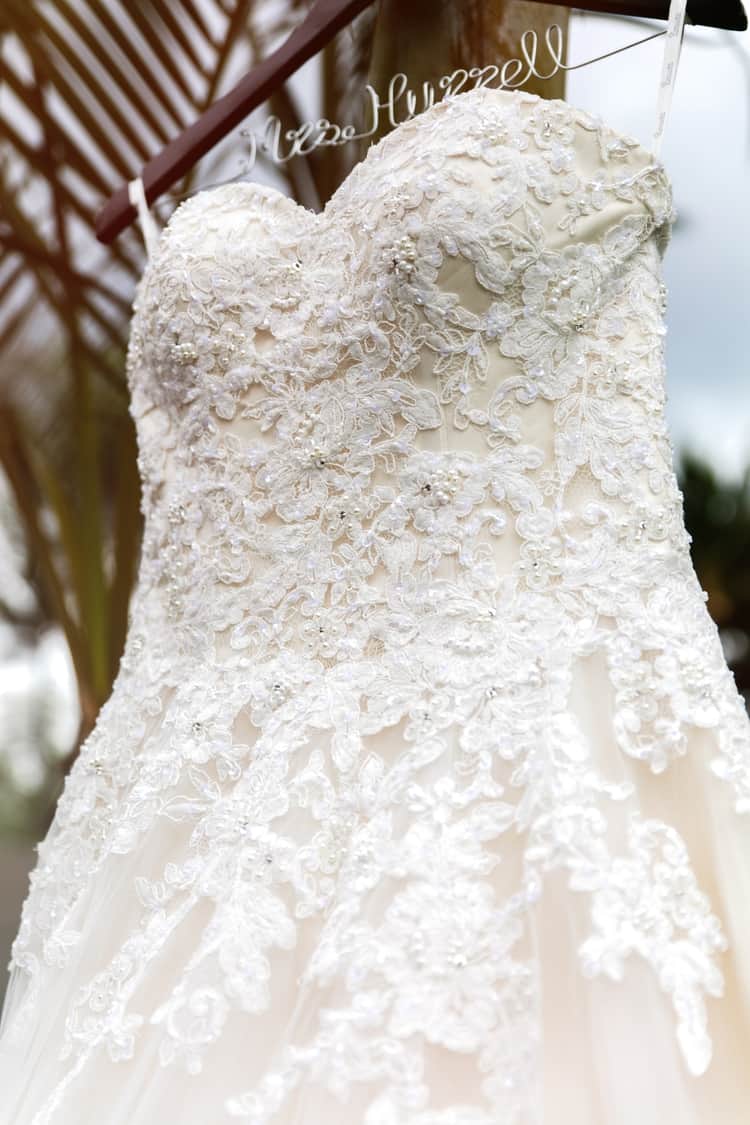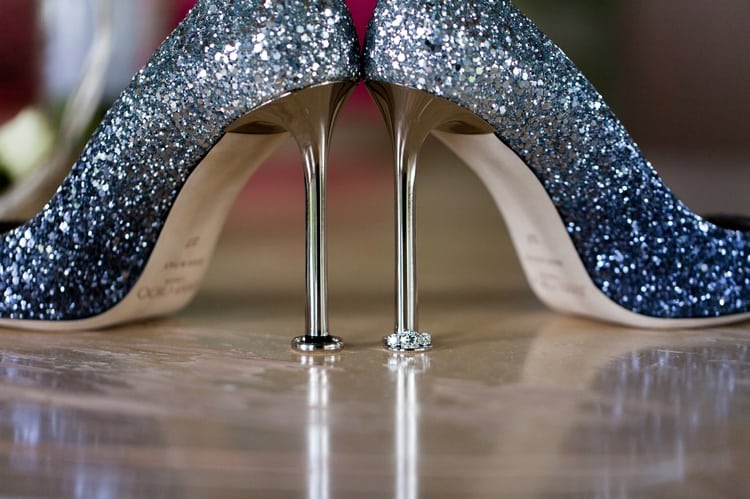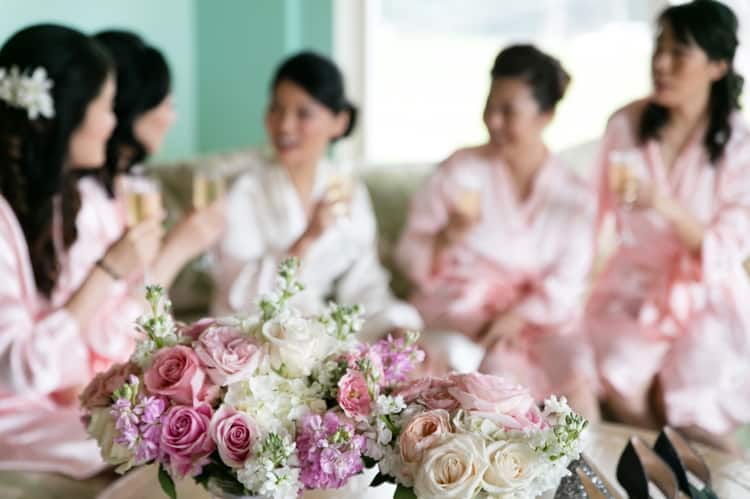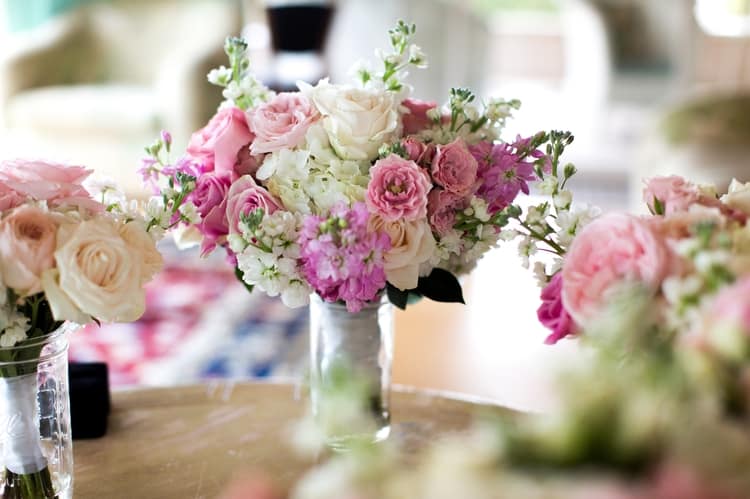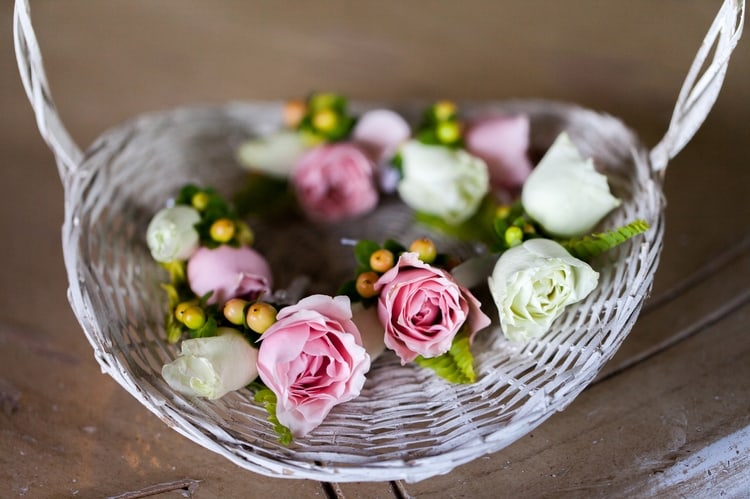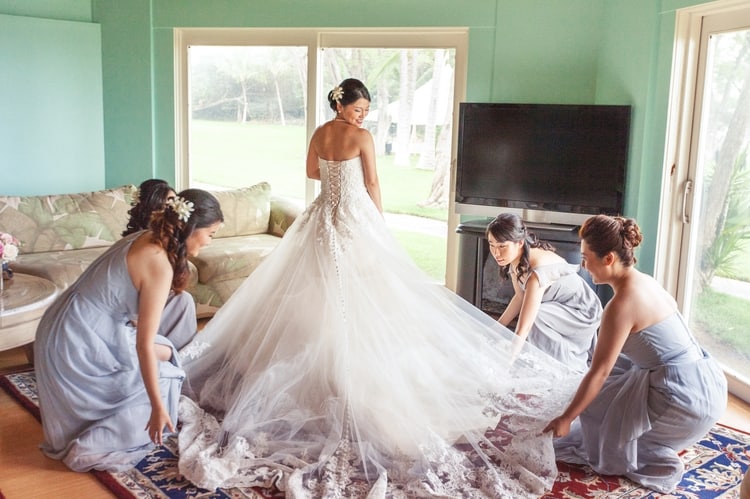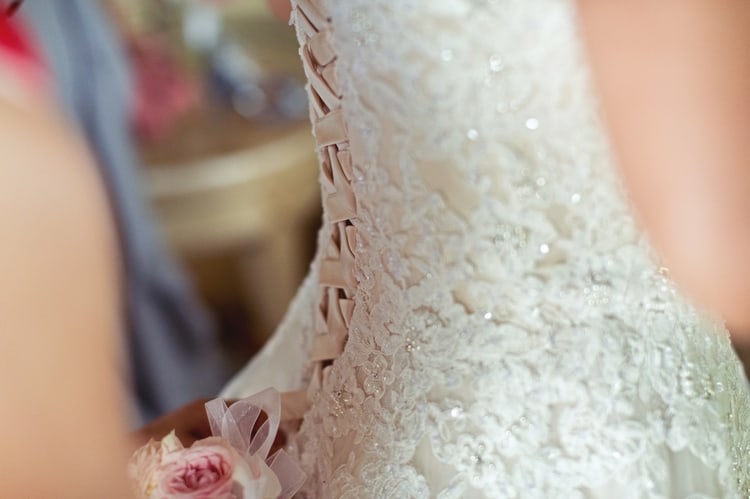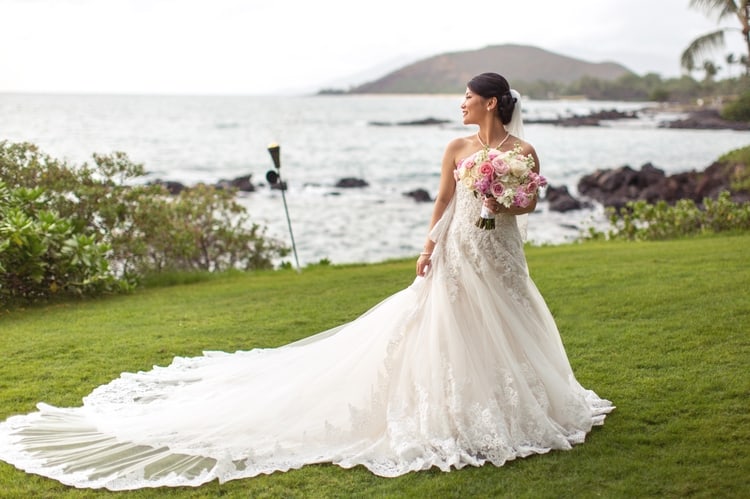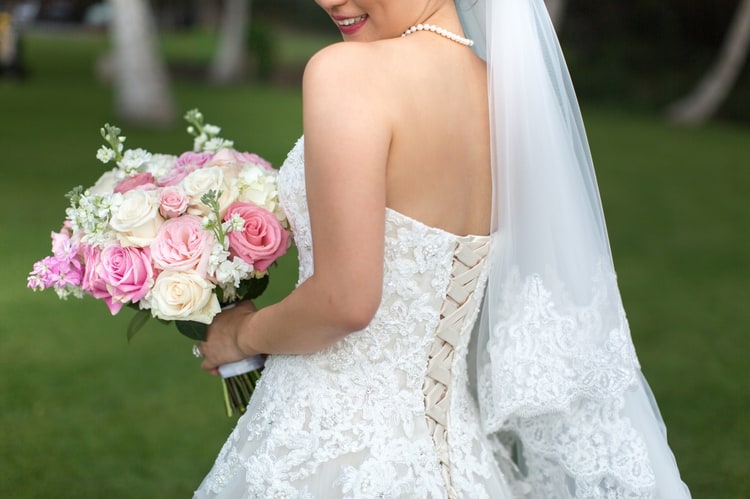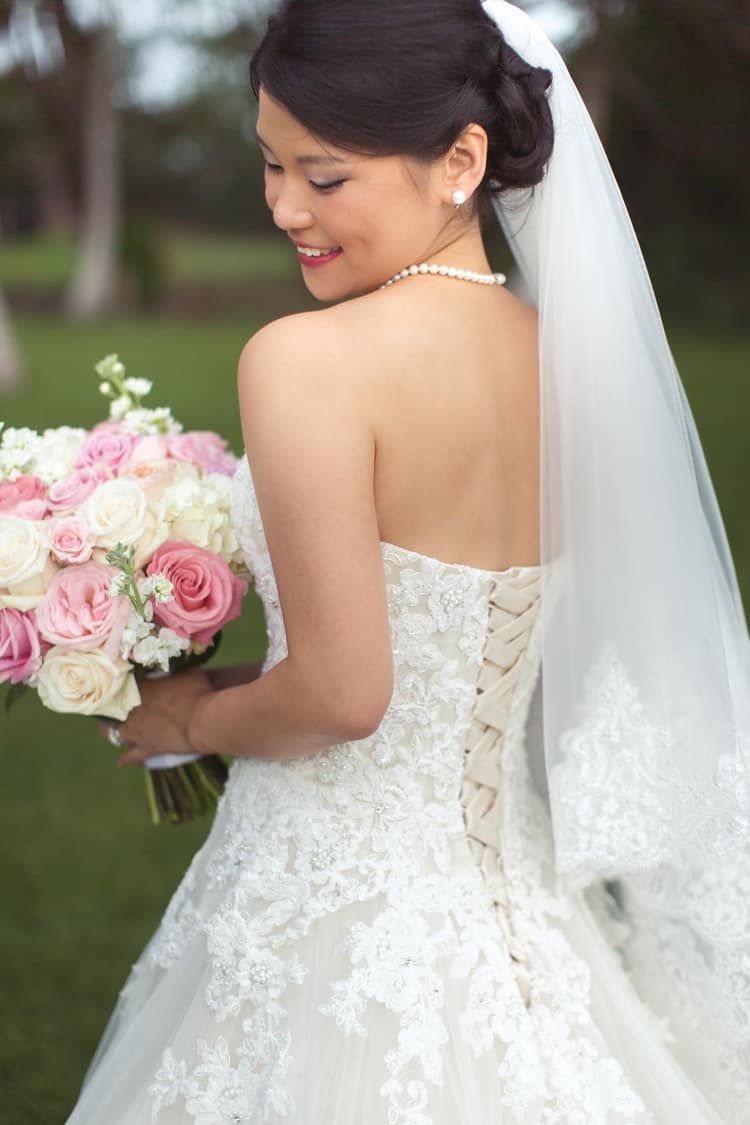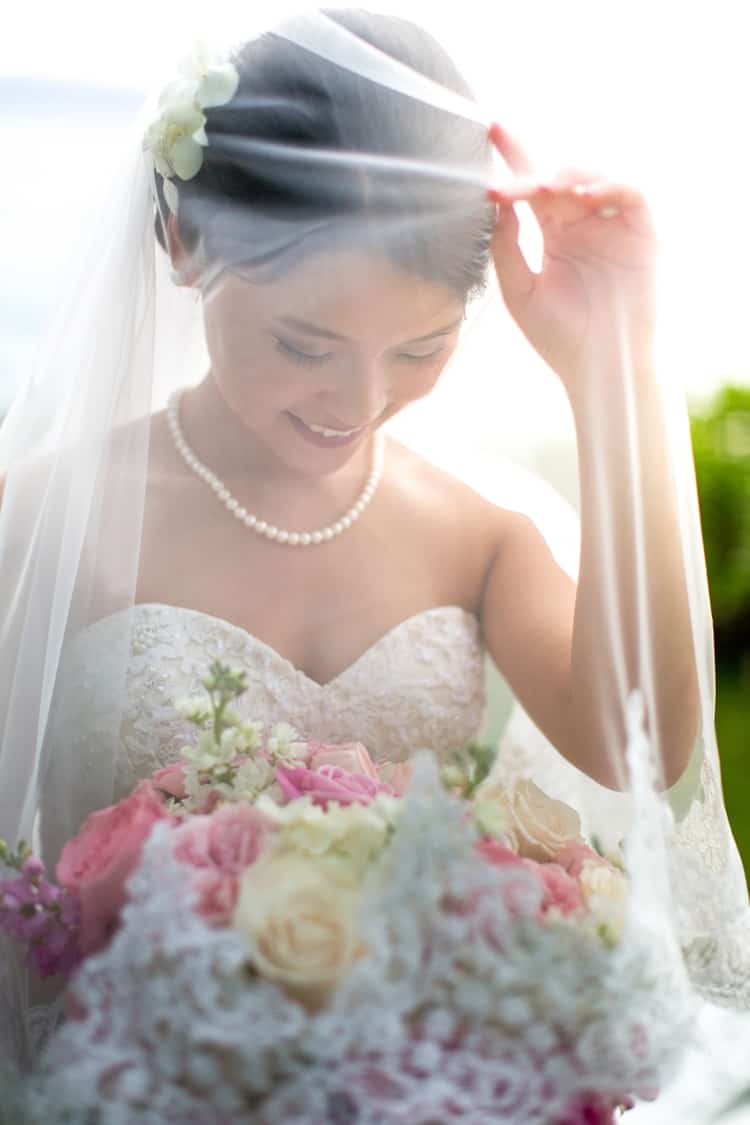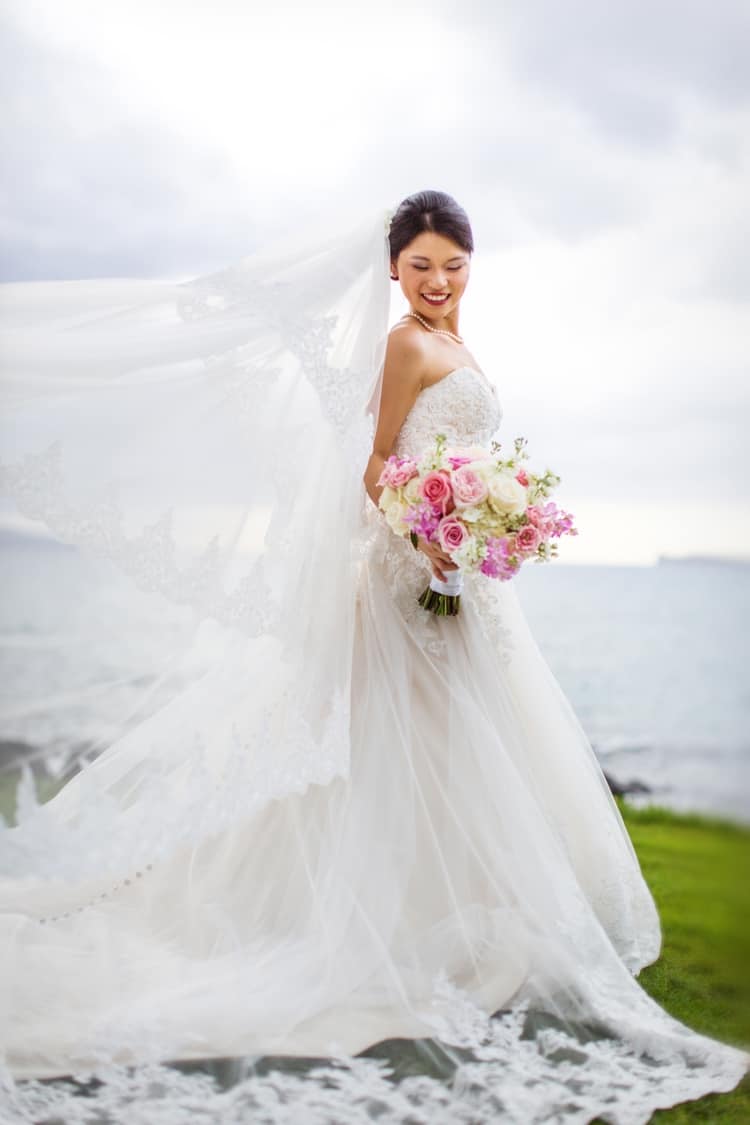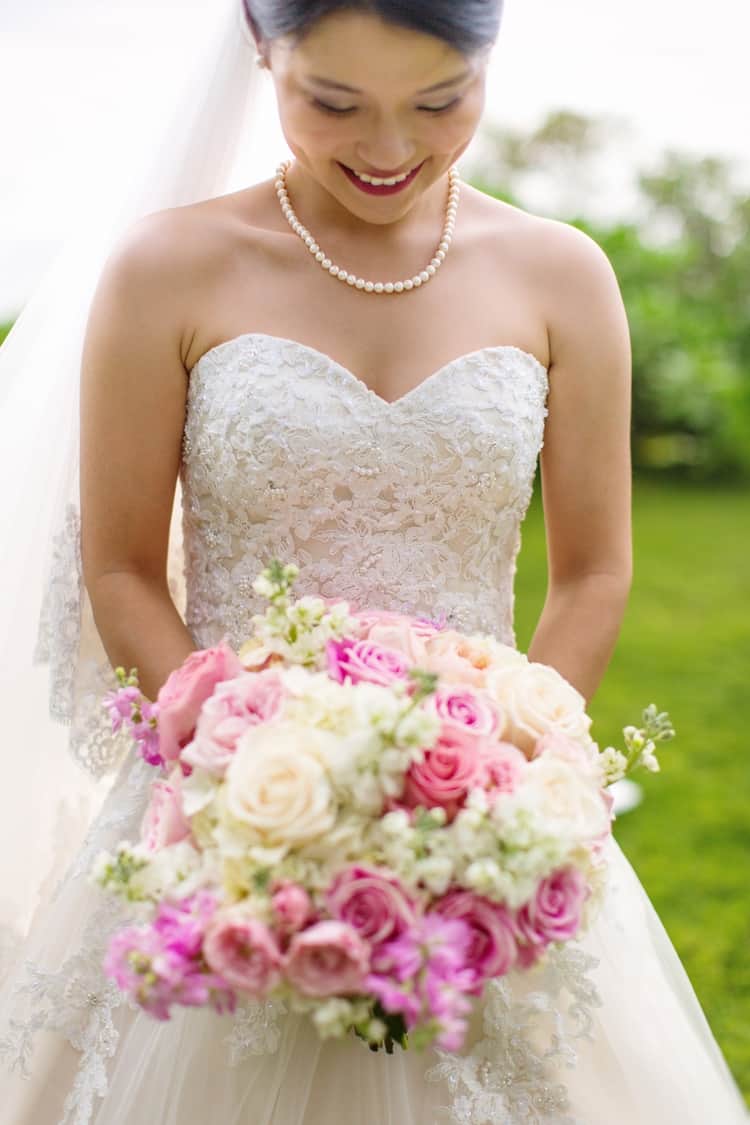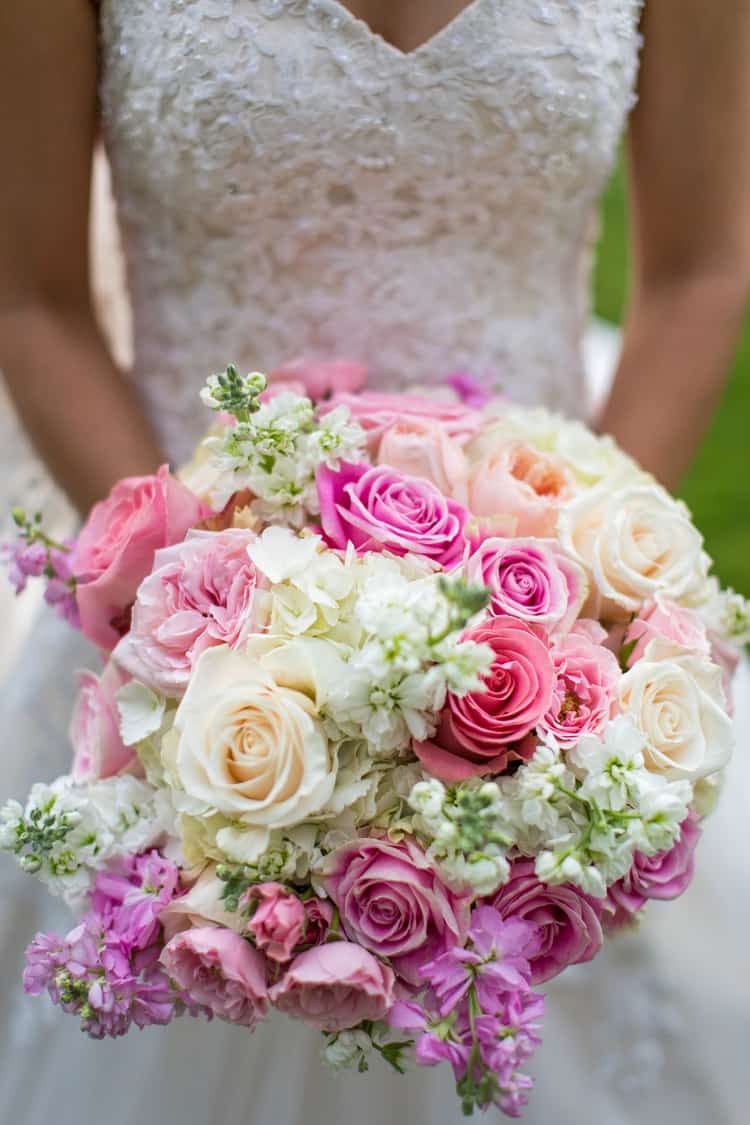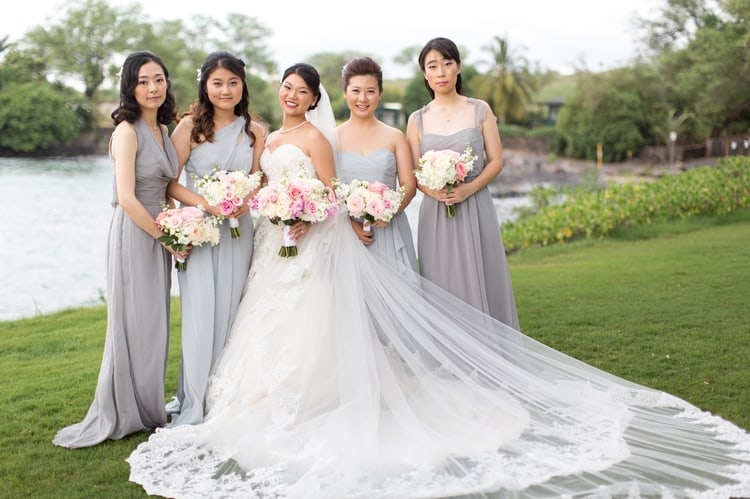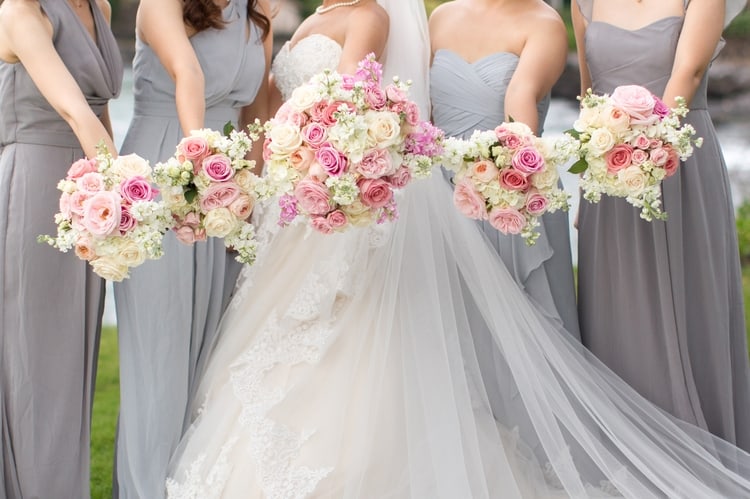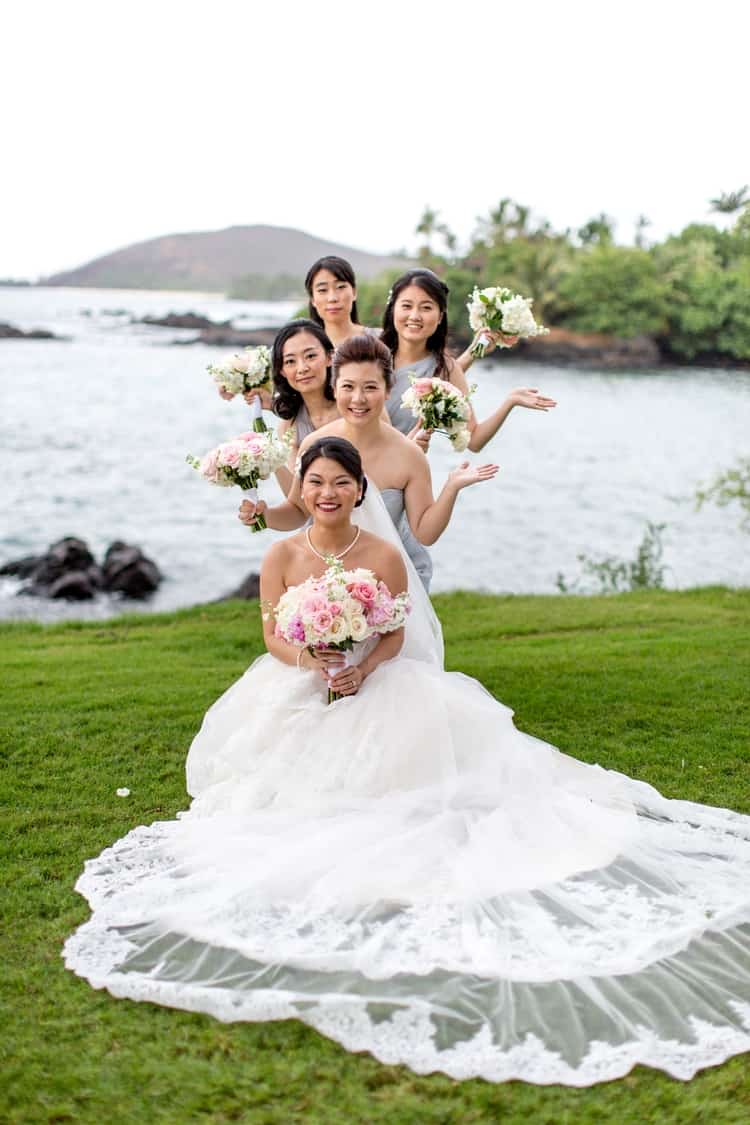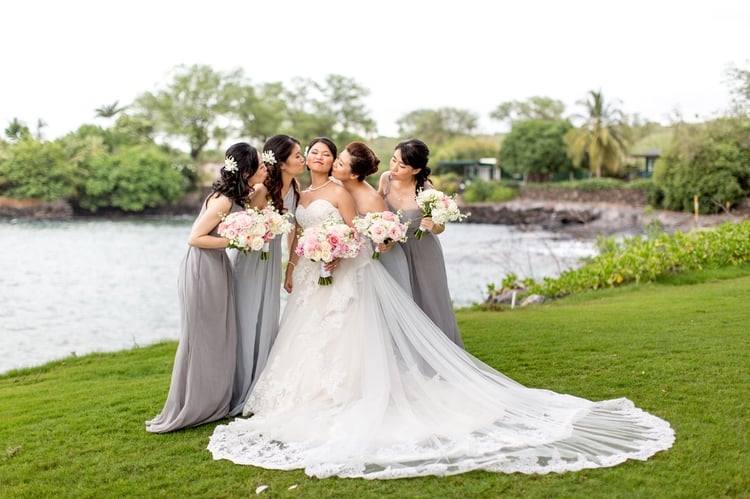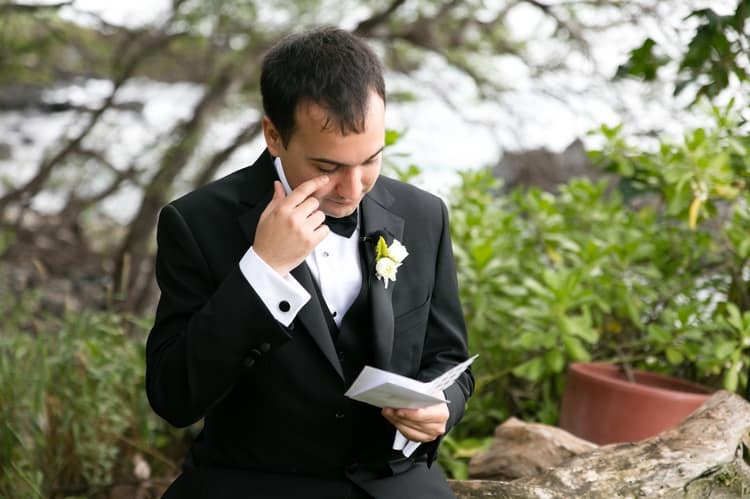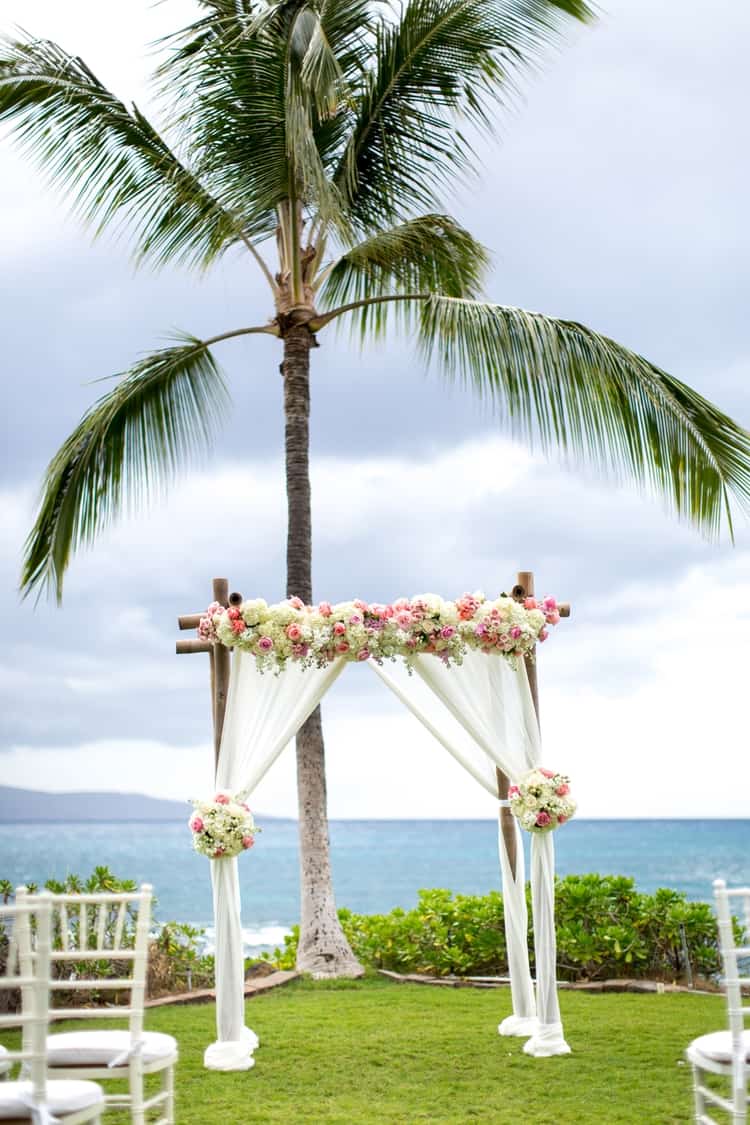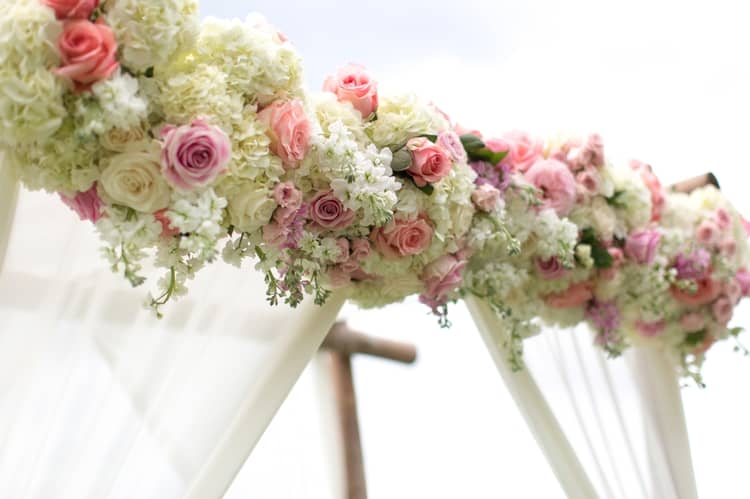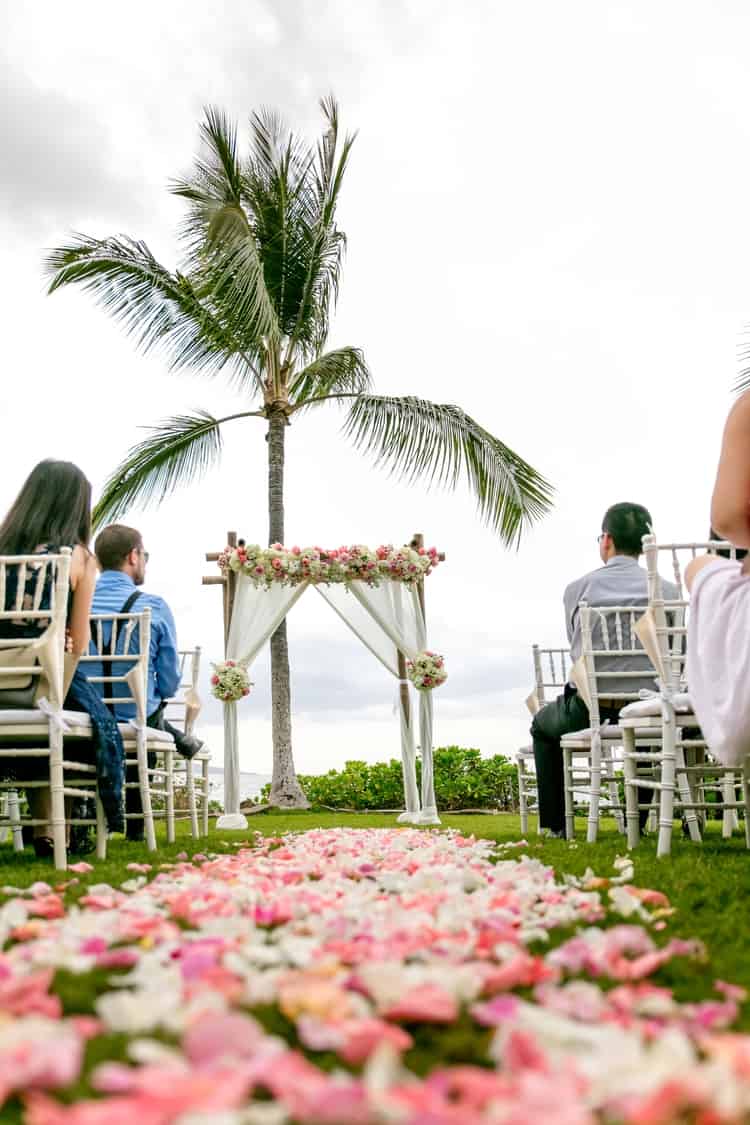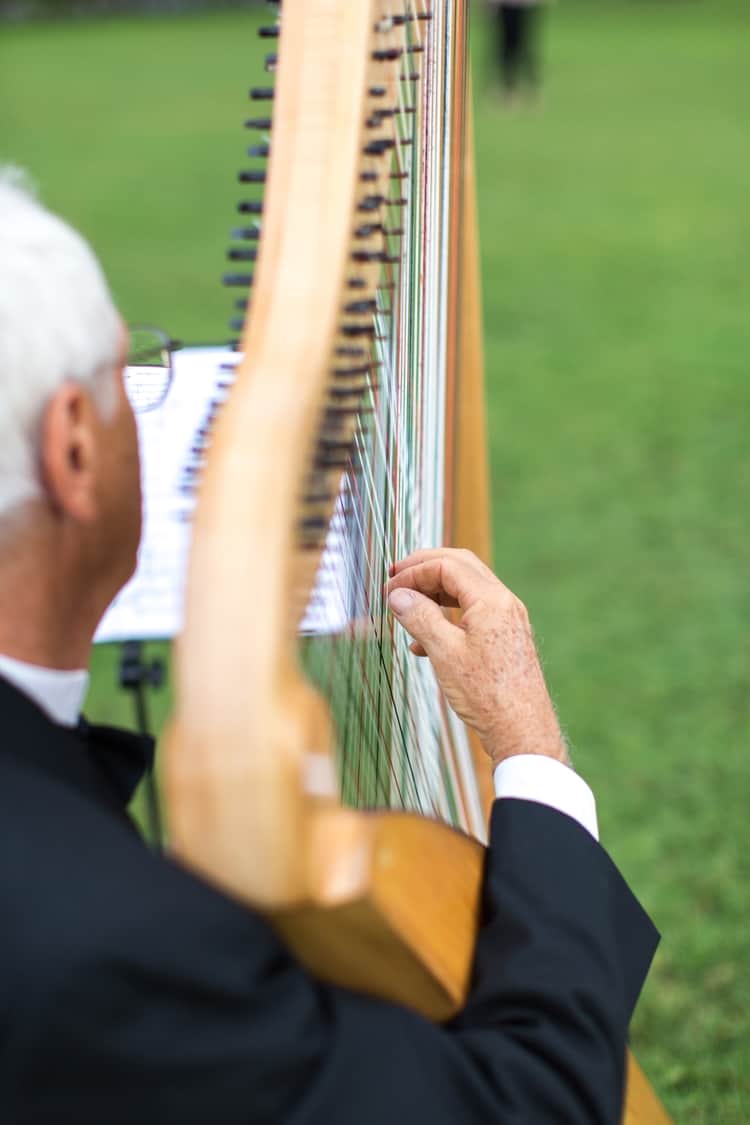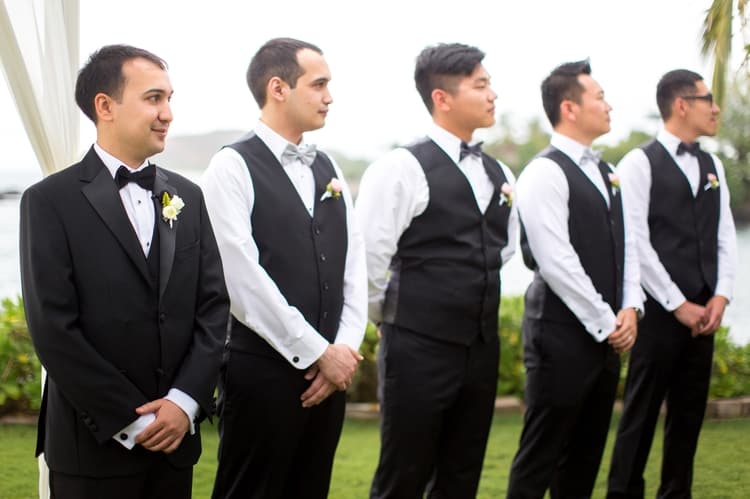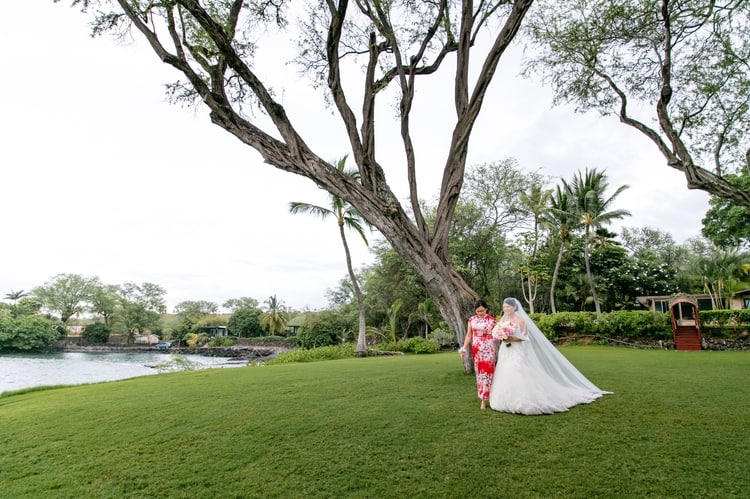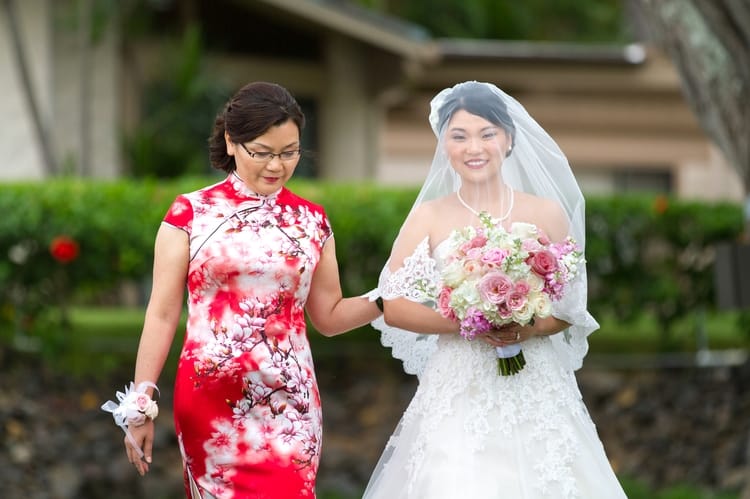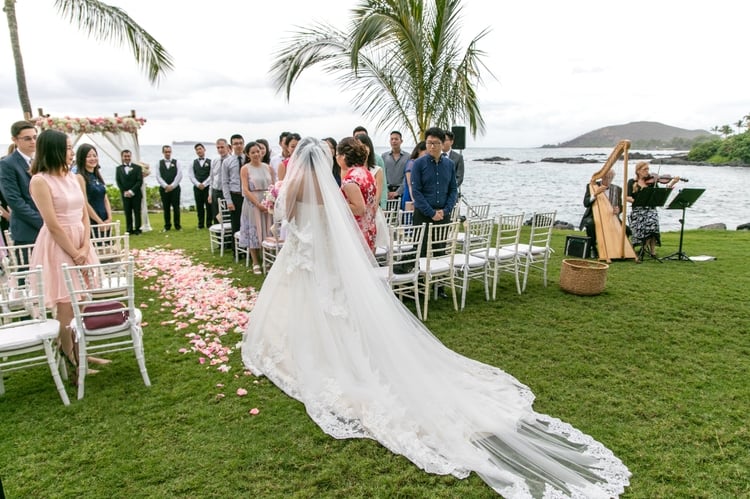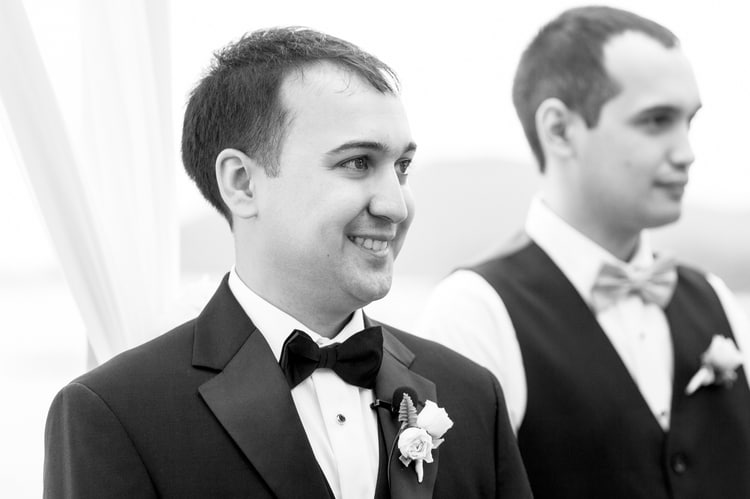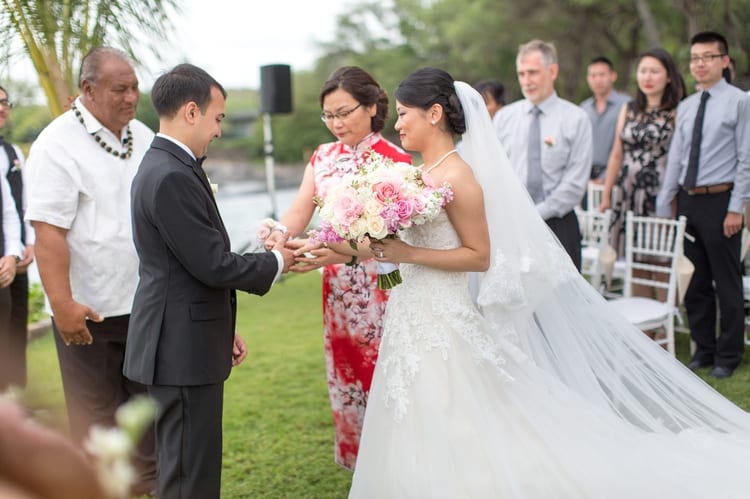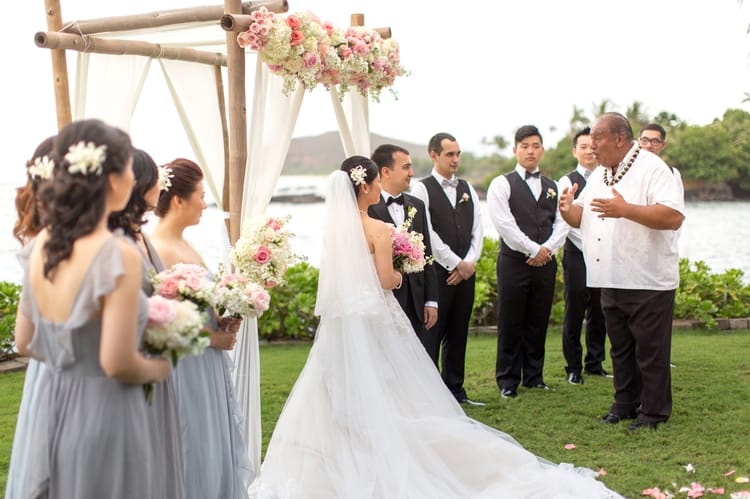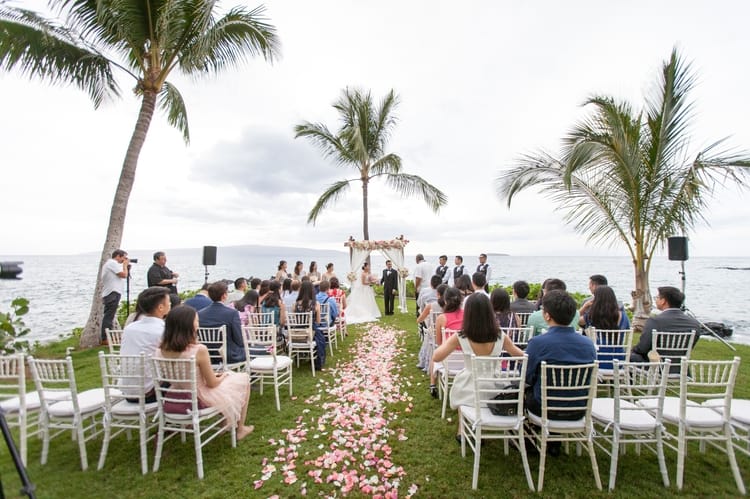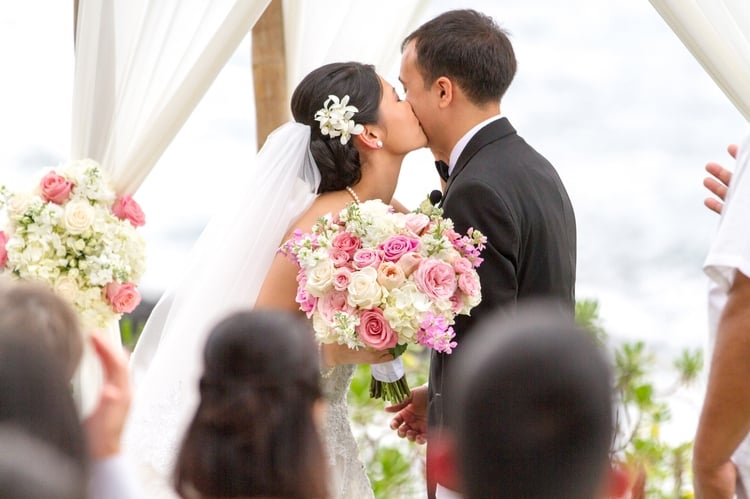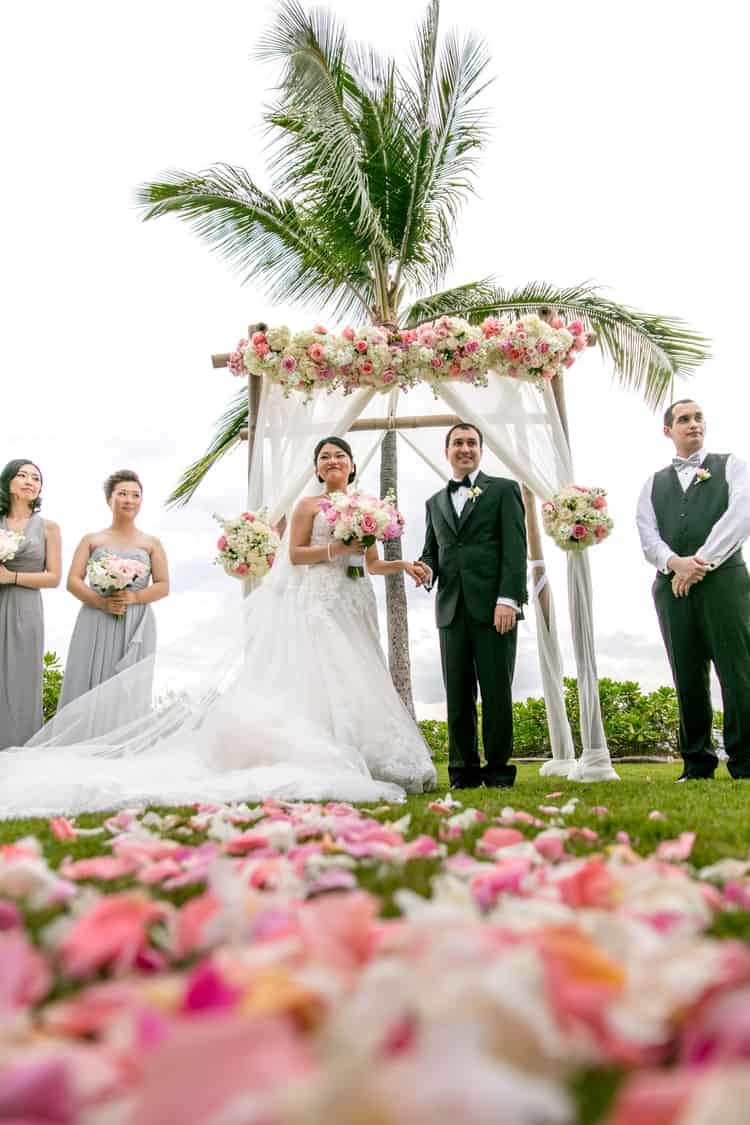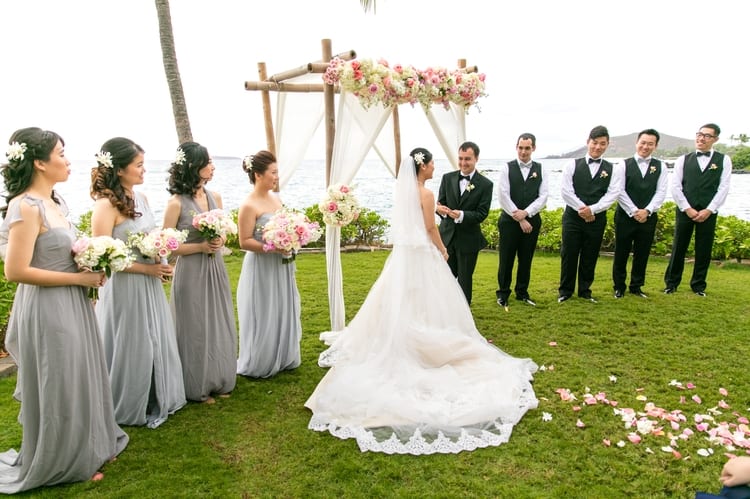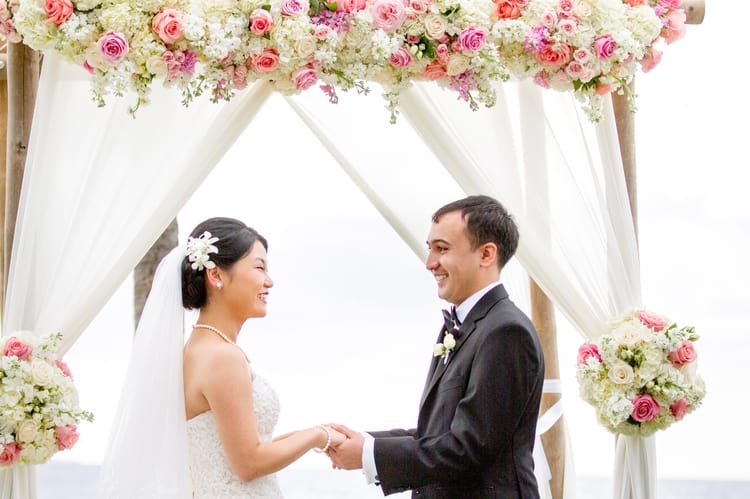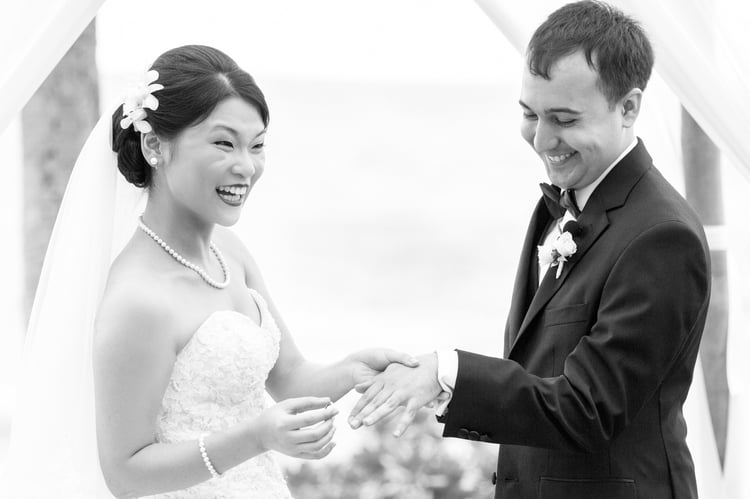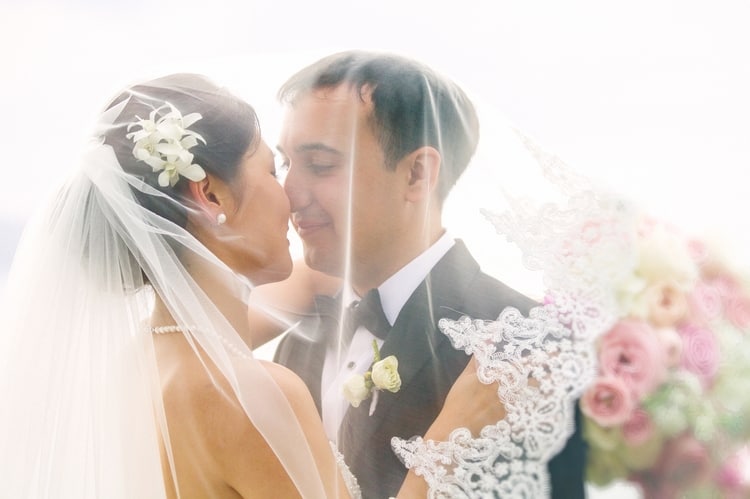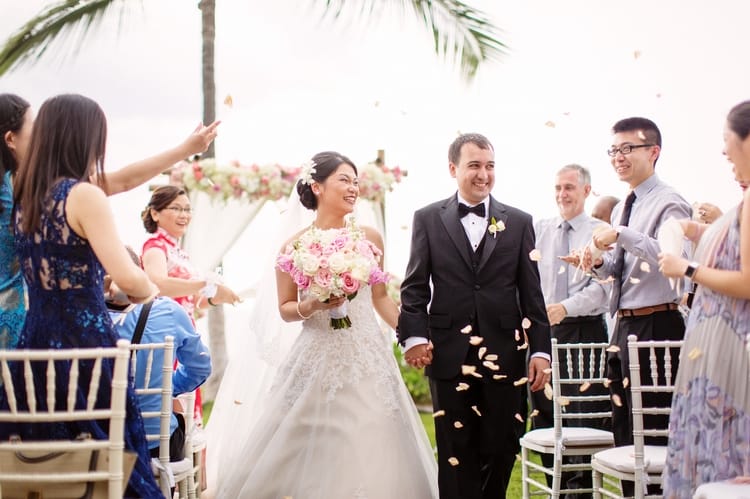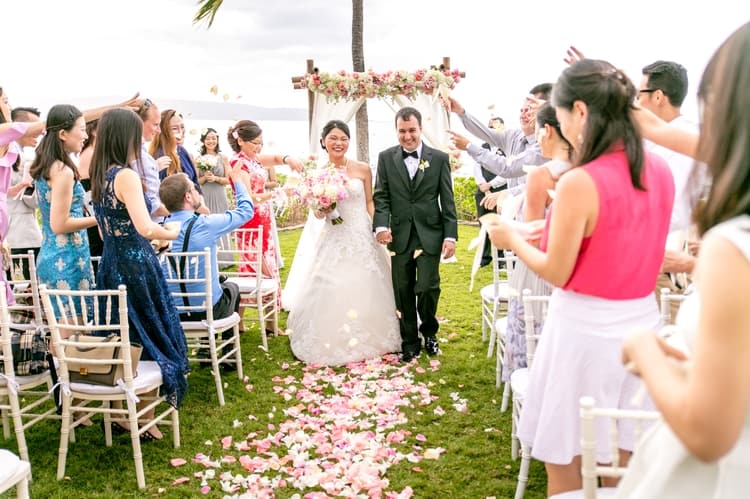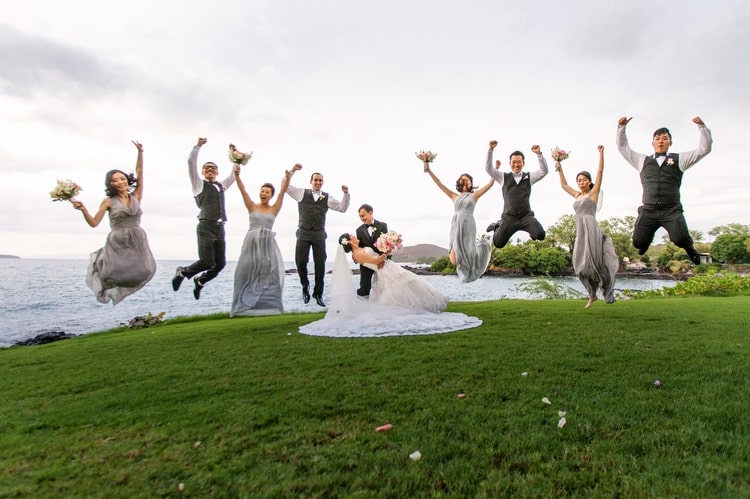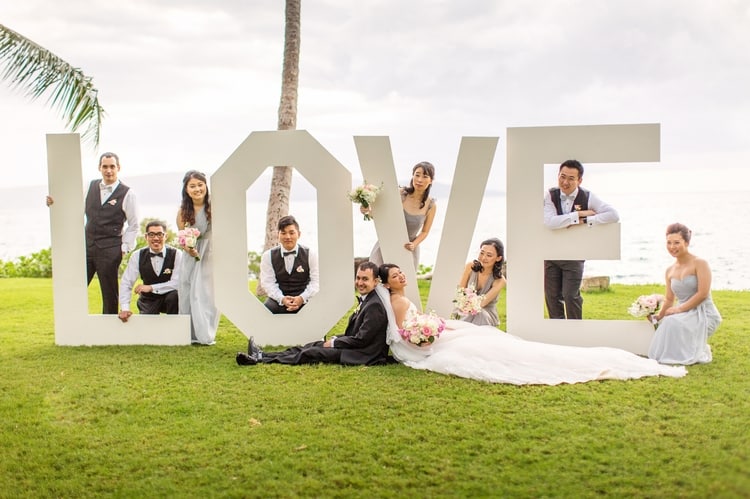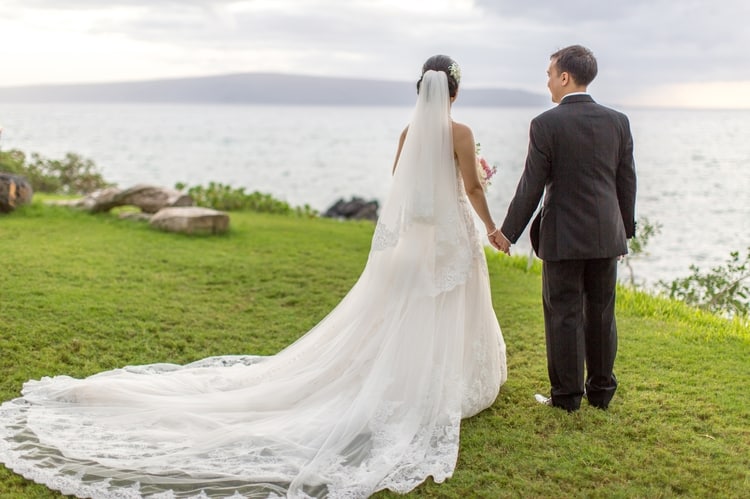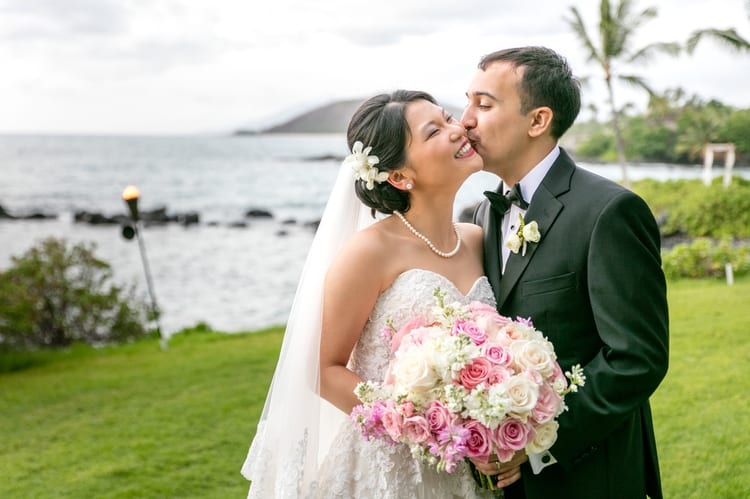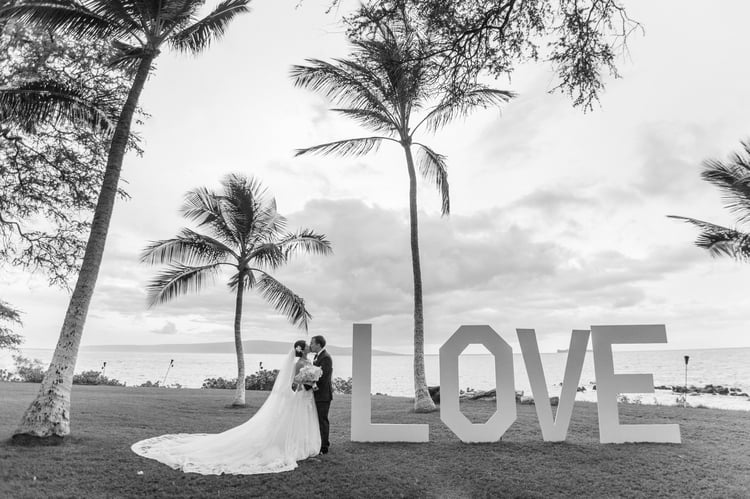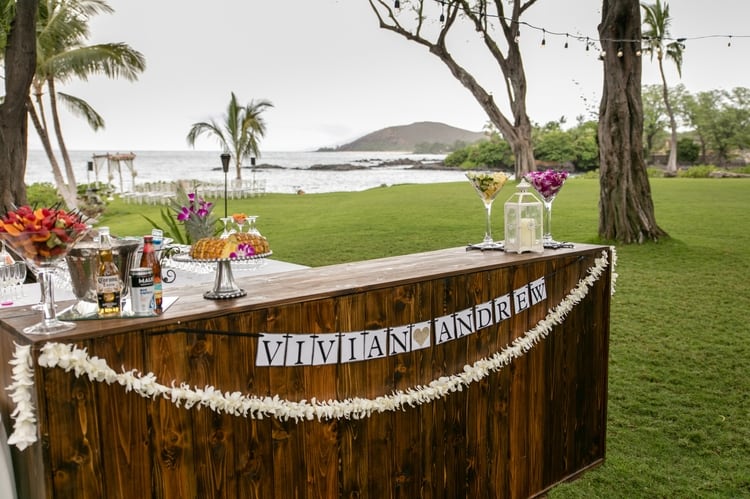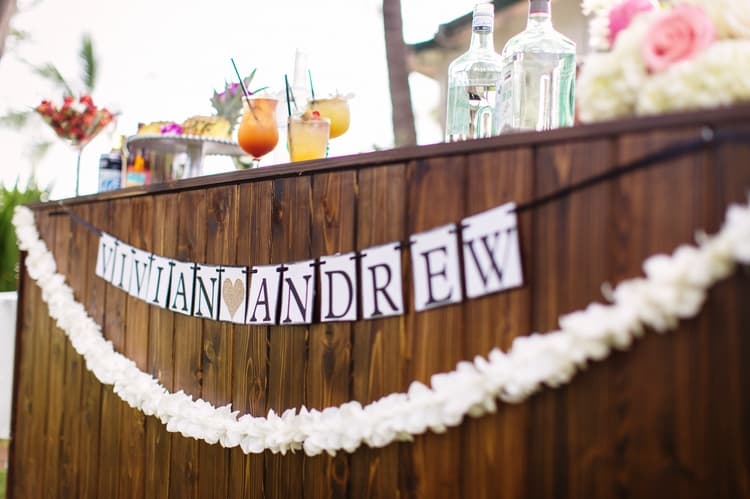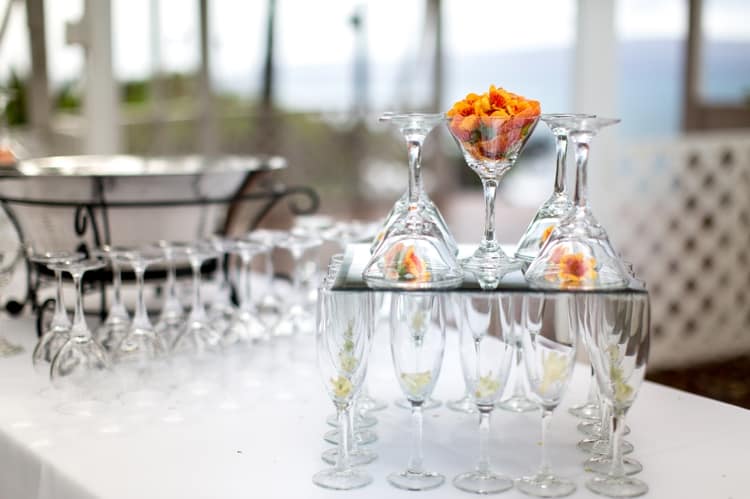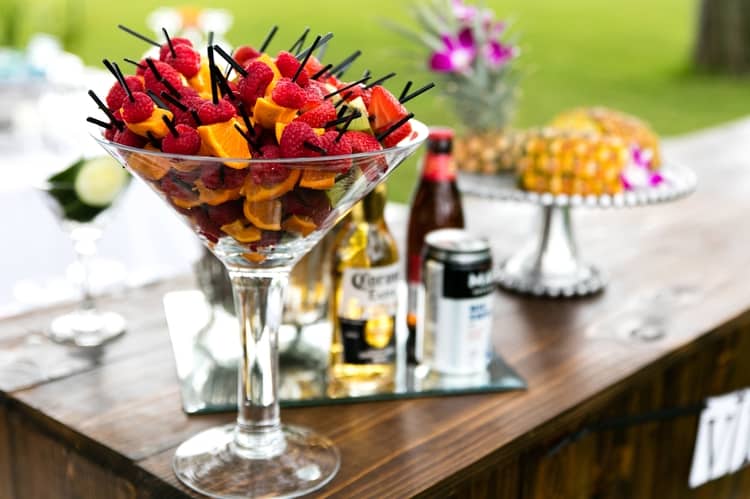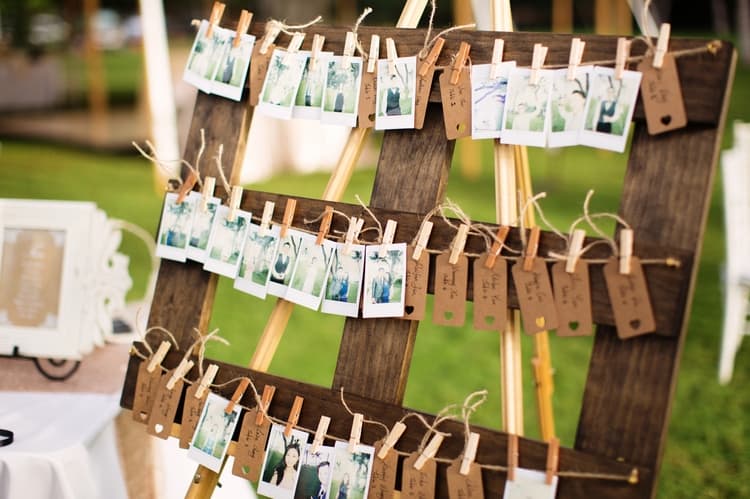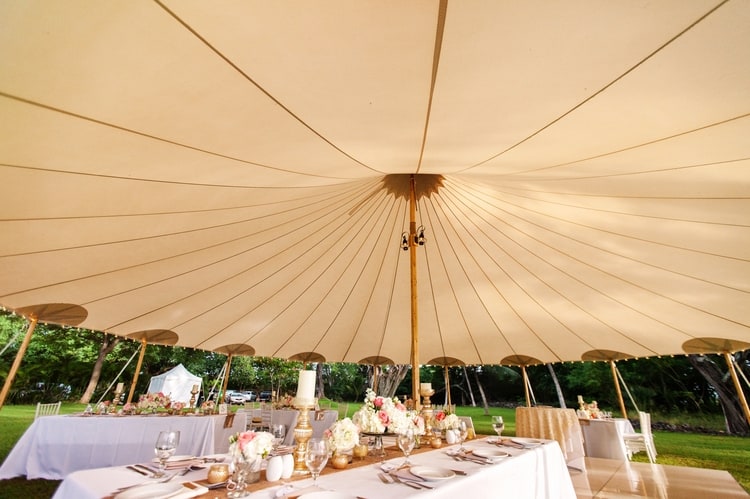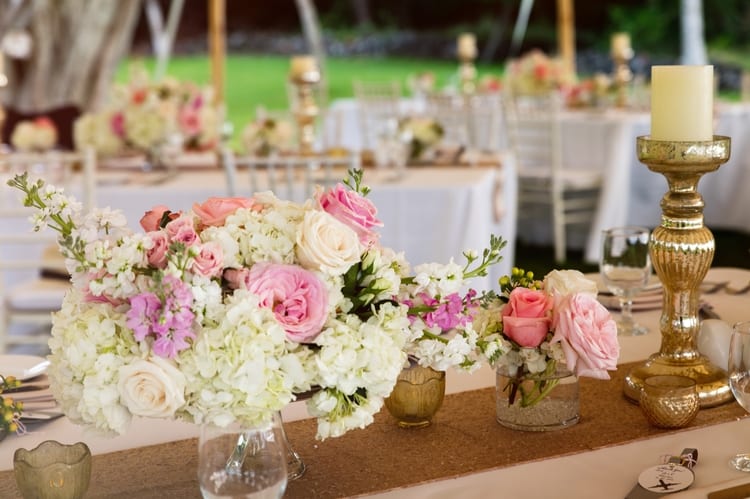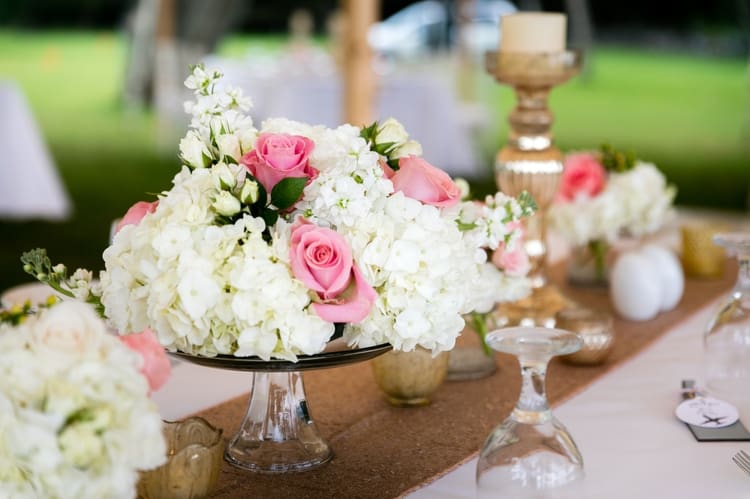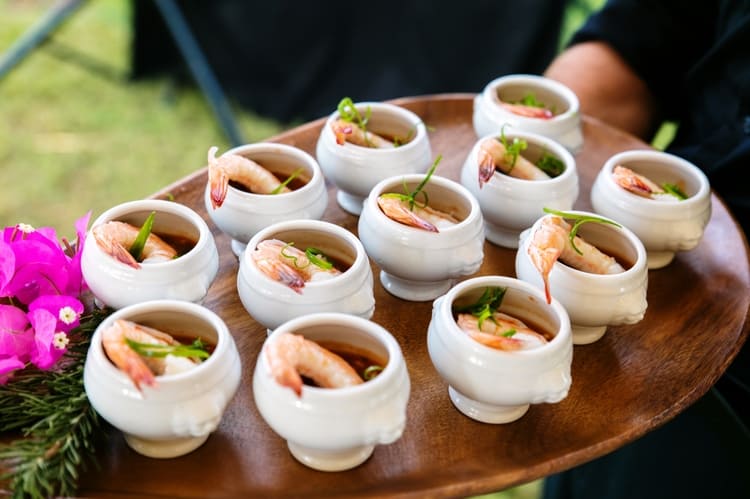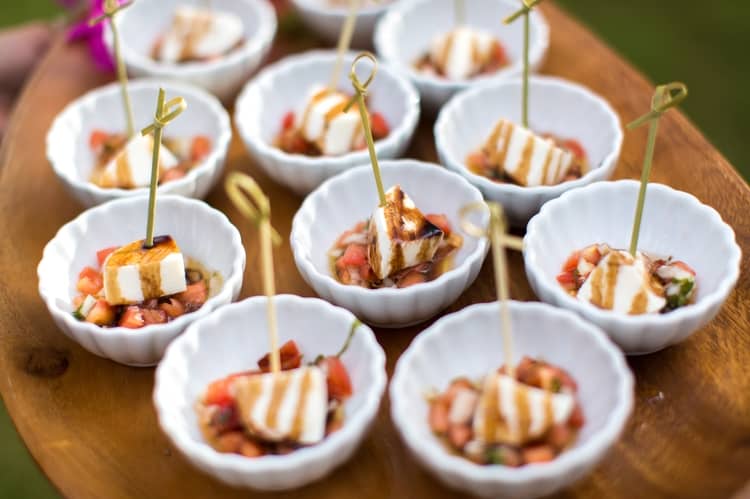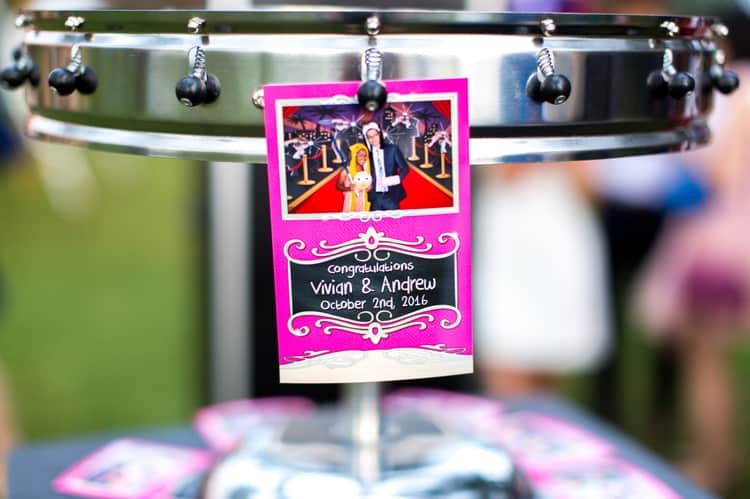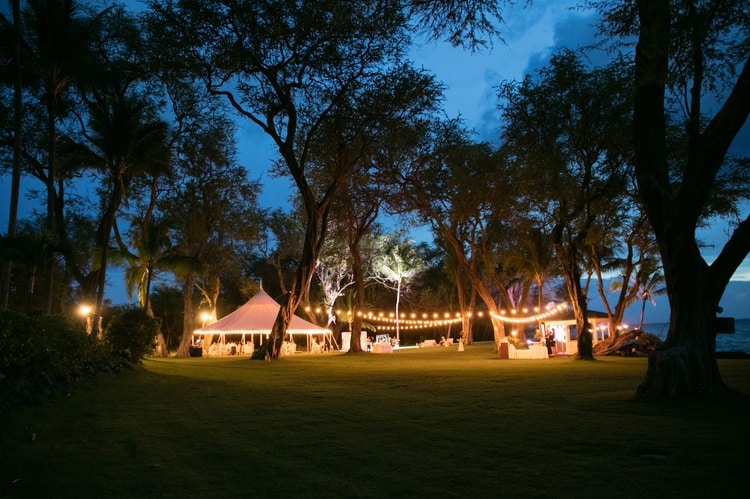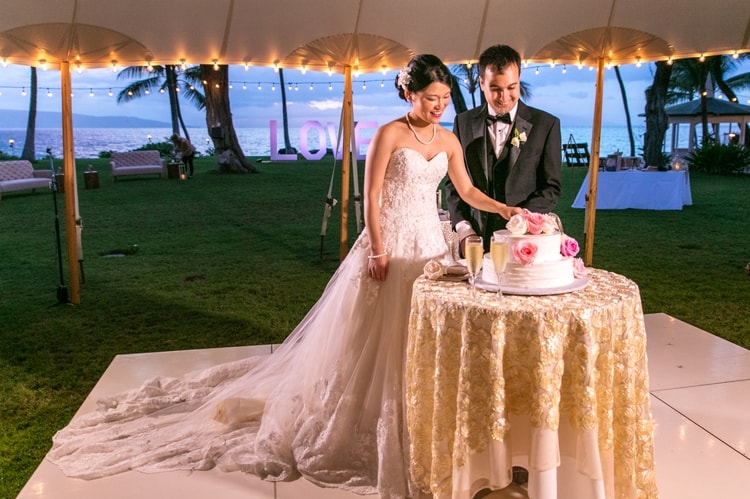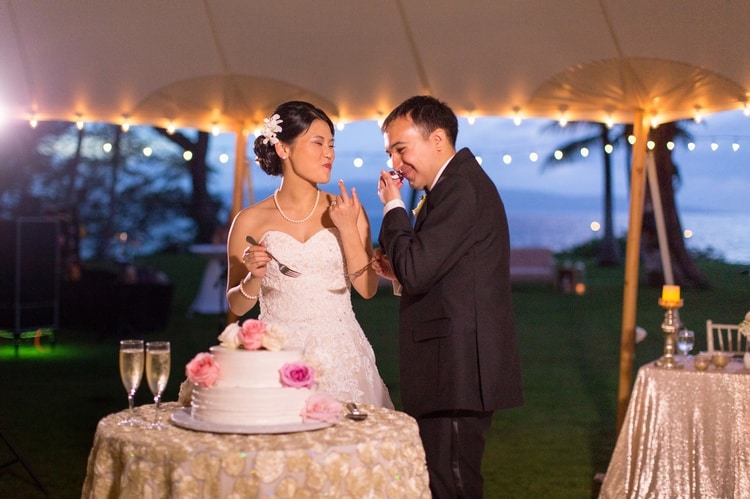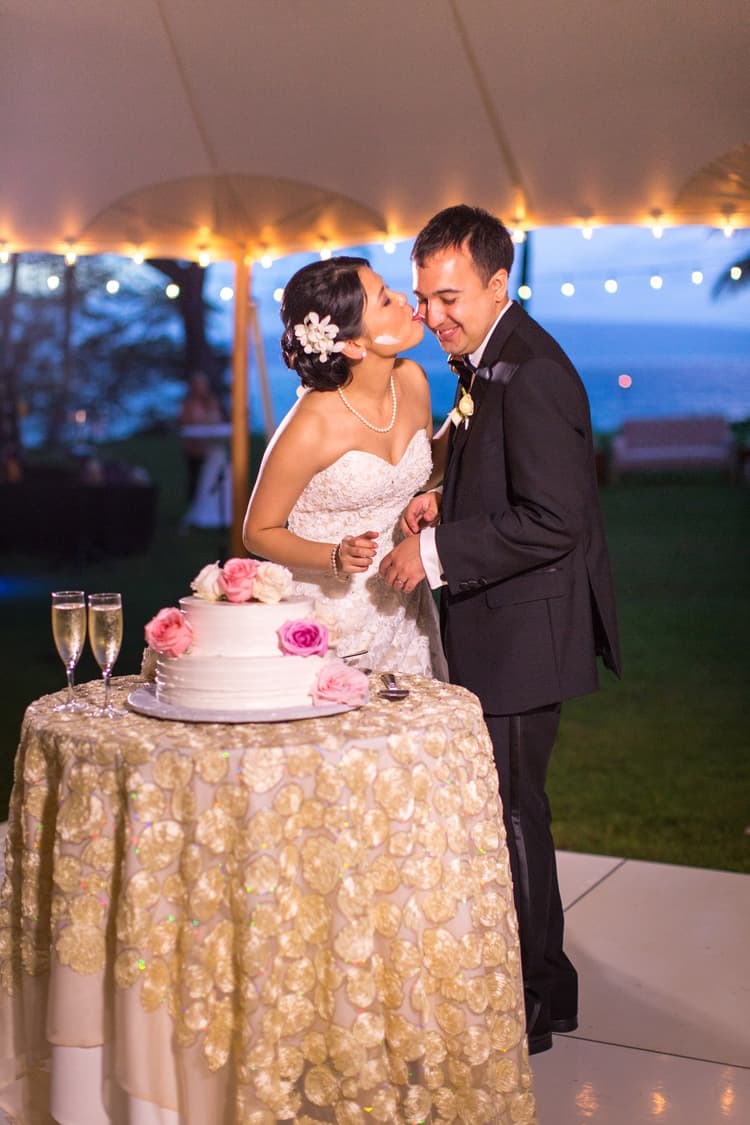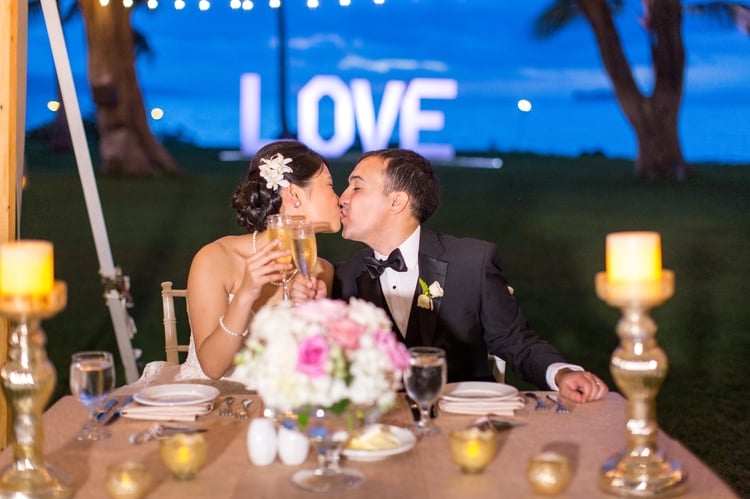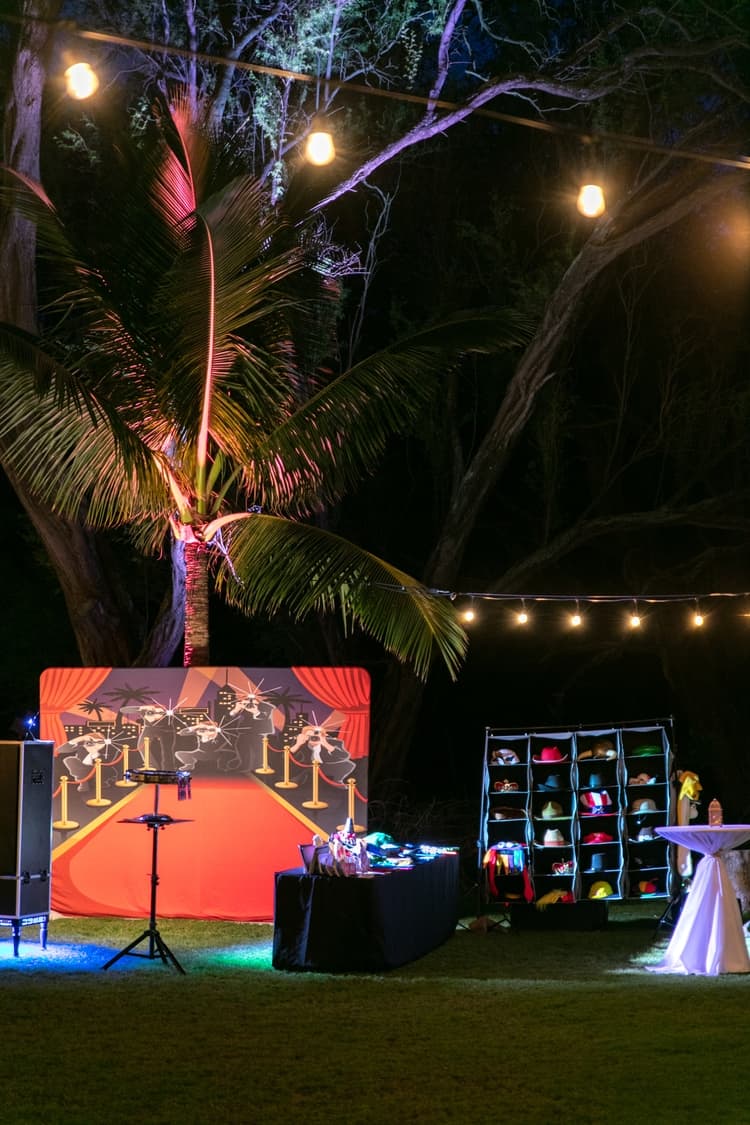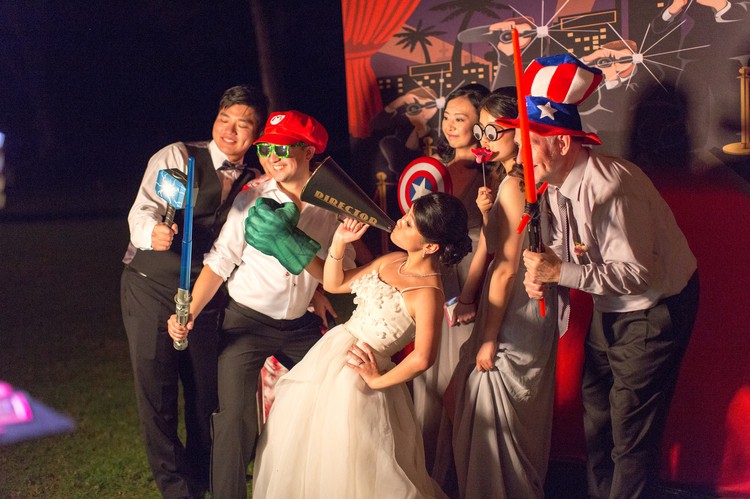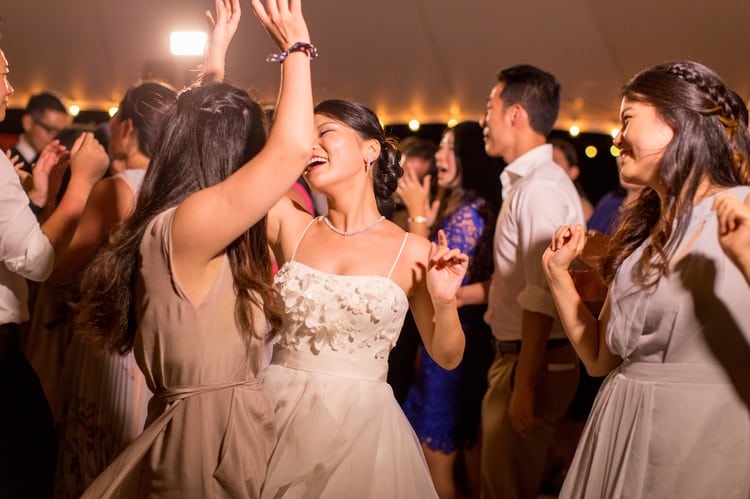 From the Photographer:
It was so much fun shooting this FABULOUS wedding for Vivian and Andrew. As you might have noticed, Vivian smiles with her eyes. She is so sweet! Their love for each other shines every corner of this heavenly property. They both are very talented individuals from the East Coast. They brought guests from all over the world to this heavenly properly on Maui to celebrate their marriage. As you can see from the photos, their wedding incorporated a lot of tasteful details and fun elements. The sperry tent was a nice special touch. Everything is amazingly beautiful and everyone had a blast. It was truly a wonderful day!
Vendors:
Photographer: MeewMeew Studios
Cinema and Video: Sunlit Films
Caterer: Cafe O'lei//Event Planner: Makena Weddings
Other: Maui BARSAREUS
Equipment Rentals: Rio events
Reception Venue: Sugarman Estate
Featured:

Unique Poolside Bachelorette Party Inspiration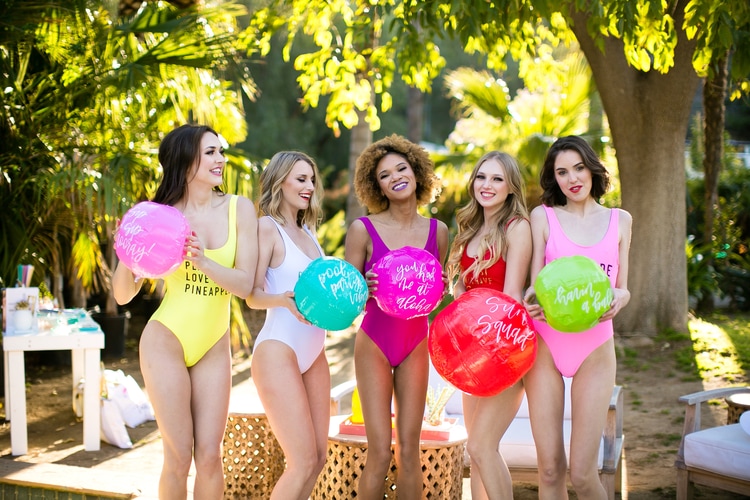 This unique tropical poolside bachelorette party is #GOALS! The décor was tropical, colorful and fun – bringing a cheery vibe that set the tone for a flawless and relaxed day. There were tons of personalized details –from sunscreen and chapstick, to soda and champagne, sun hats and fans, magazines, personalized tumblers, and even a wet bikini bag to hold their suit while they slipped into some adorable "Bride's Beaches" cover-ups. Of course, what's a good party without some fun games? Tons of fun ideas in this post. Read more
Featured:

New Orleans Destination Weddings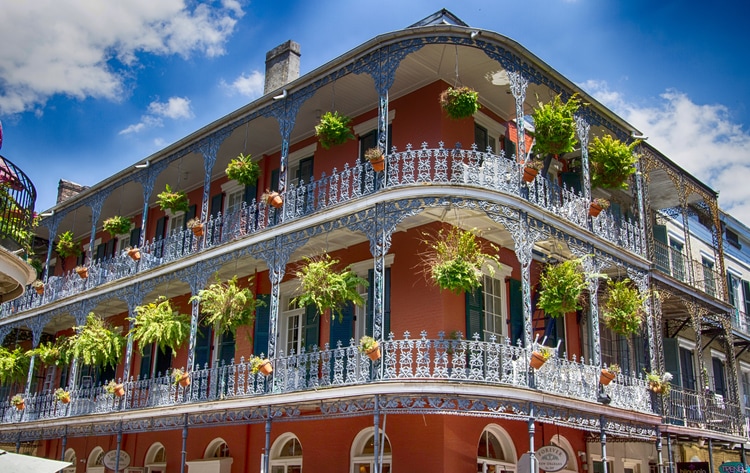 Here at Destination Wedding Details, we've seen it all: weddings at the beach, in the mountains, in the desert, and in pretty much every country. ALL beautiful, mind you… but through our years of observing what exactly makes for a GREAT wedding, we've surmised this: it must be FUN for you and your guests. So, ask yourself this: what city is more fun than New Orleans? Read our full post to discover when, where and how to get married in NOLA.
Erin is a New England native living in Cincinnati, OH. For the last six years she has served as Communications Manager for a large home service franchise, working as a freelance writer in her spare time. She has been a contributing editor for Destination Wedding Details since early 2017. Inspired by a desire to plan a uniquely personal destination wedding herself, Erin draws on experience to bring relatability and humor to her writing.