Sand in their toes, and a kiss at sunset on the beach… Stephanie and Paul's boho-chic Hawaii wedding shoot radiates simple elegance at its finest. These gorgeous photos shot by Vanessa Hicks Photography at the Hilton Hawaiian Village capture the essence of two people very much in love. They were married a year ago, but by the looks of these photos… my guess is that given the chance, Stephanie and Paul would marry each other over and over again!
Stephanie and Paul's whole aesthetic is giving me major mermaid-bride vibes, and that's no coincidence! This is not a drill: Stephanie is a professional mermaid in Hawaii. I have so many questions, but most importantly… where do I sign up? Anyways… Paul's look was beachy, clean and simple – and Stephanie's lace sleeved dress is every bit as pretty and classy as it is sexy and ethereal. She was also adorned with flowers by Vida Chic Events from head to toe… from the goddessy (that's a word, don't look it up) flower crown to the floral Hawaiian garter belt. A floral garter belt? THAT is something you don't see every day, but I'm hoping to see more of – just amazing. And of course, that bountiful bouquet, overflowing with pretty pink and white flowers surrounded by lush, leafy greenery brings it all together.
You'd think it's nearly impossible to create such a warm, relaxed feel while still maintaining an upscale vibe for your wedding look… but this team of vendors really nailed the whole beach soiree thing. Who thinks to use oversized floor pillows for seating? The cozy table arrangement meshes together natural floral accents with golden accents for a picture-perfect setting to enjoy a slice of that gorgeous and intricate cake by She Bakes It Hawaii.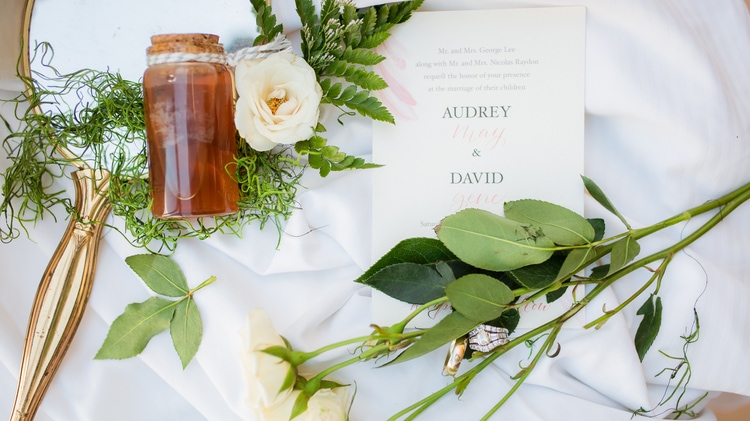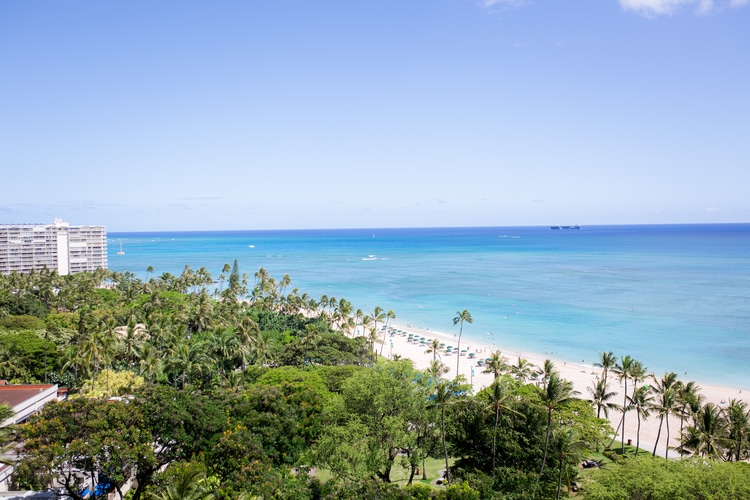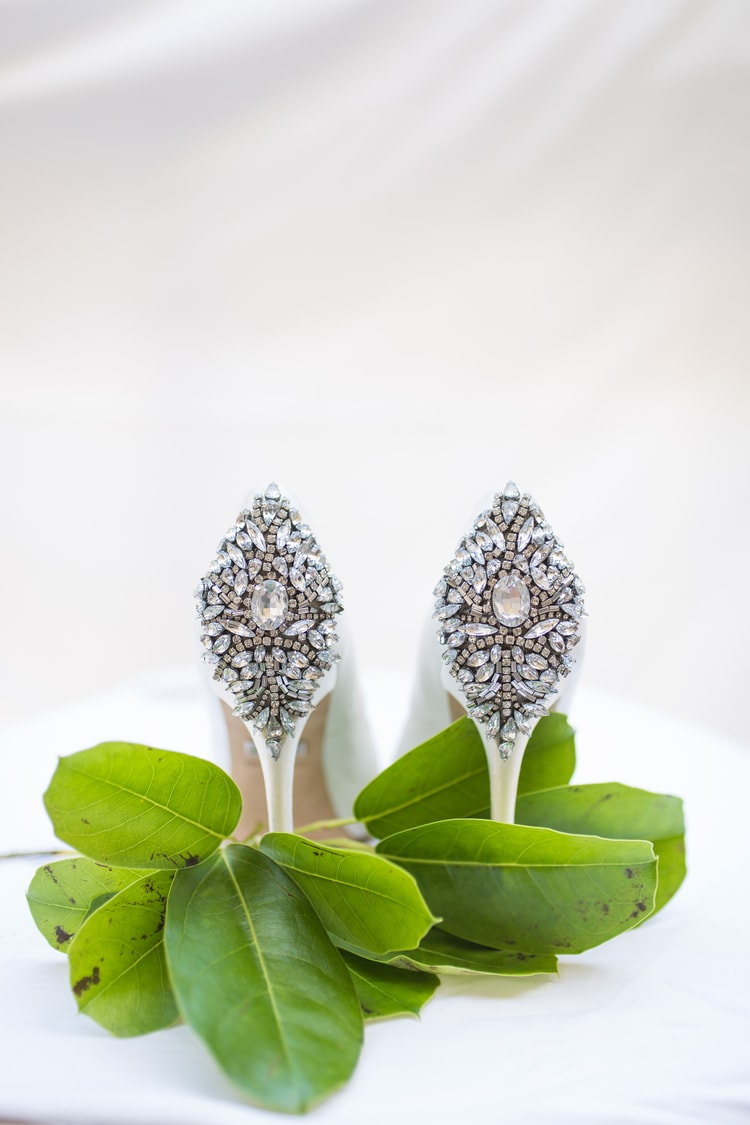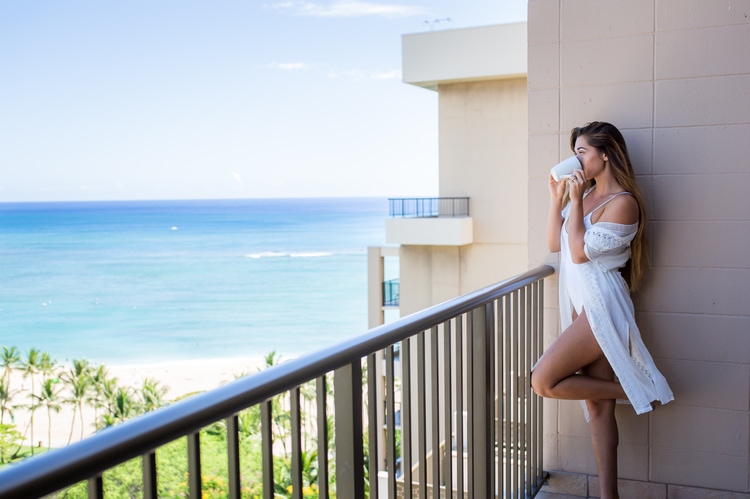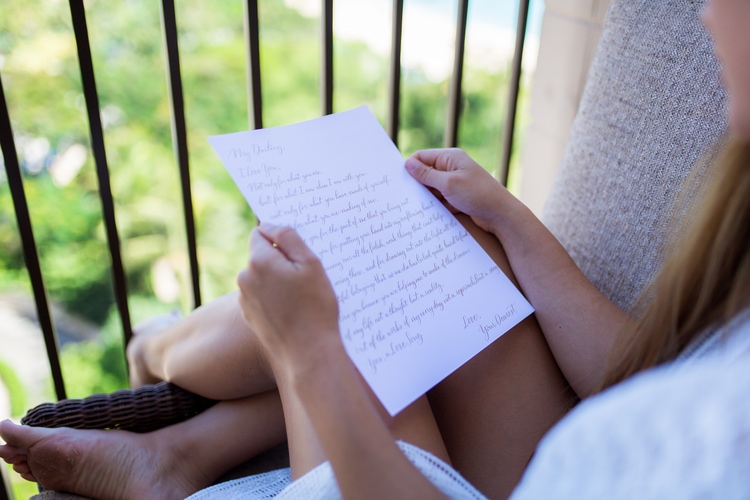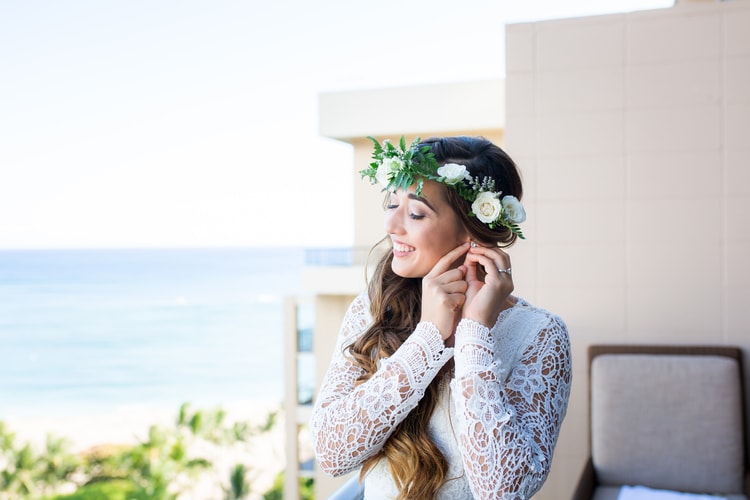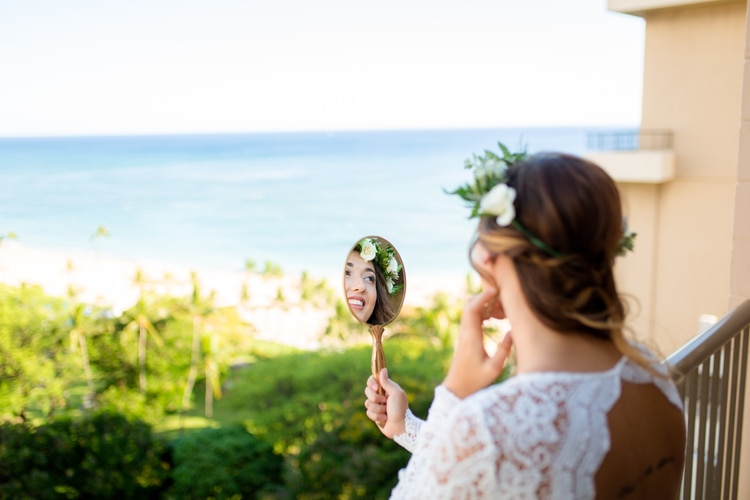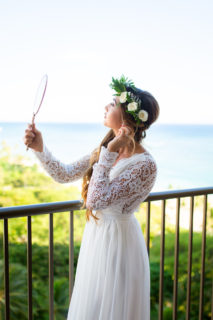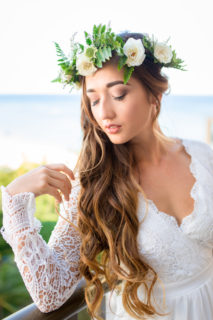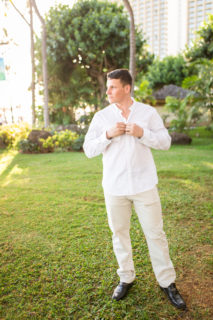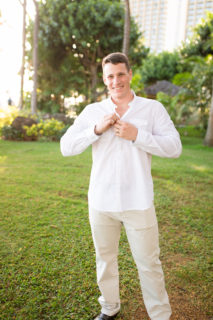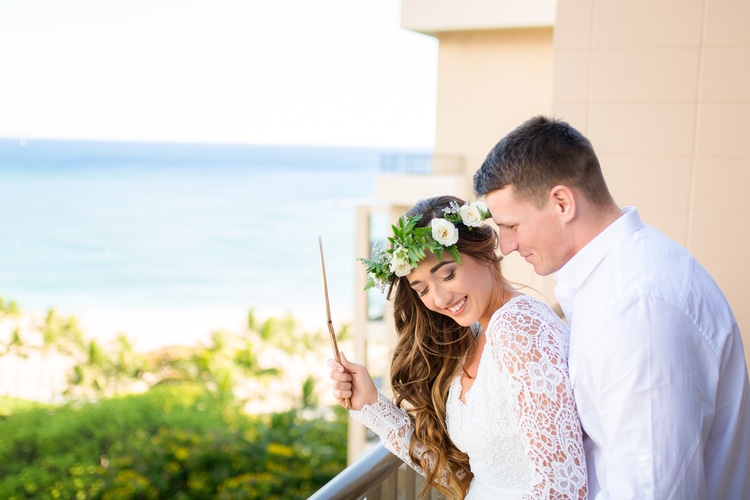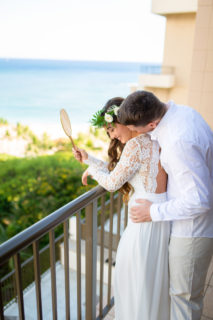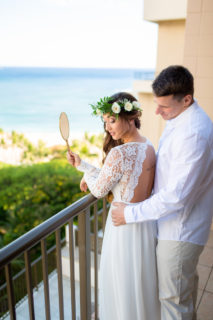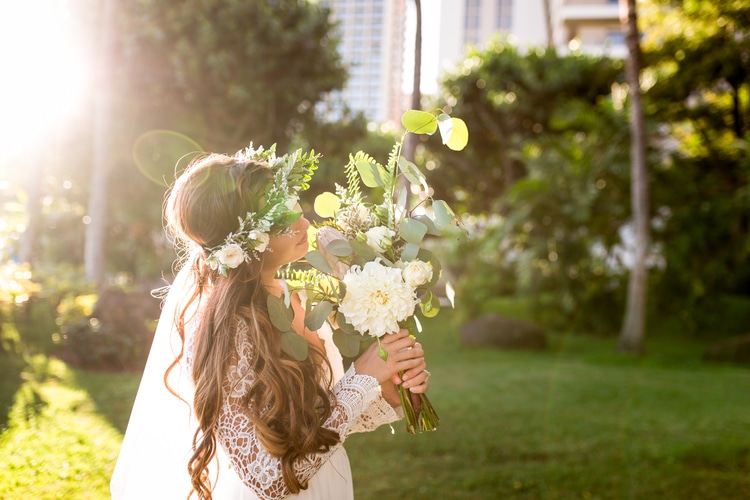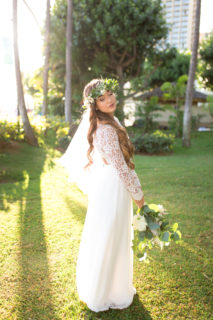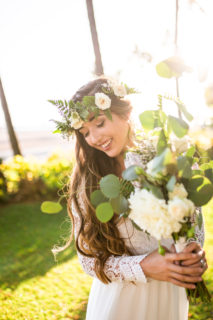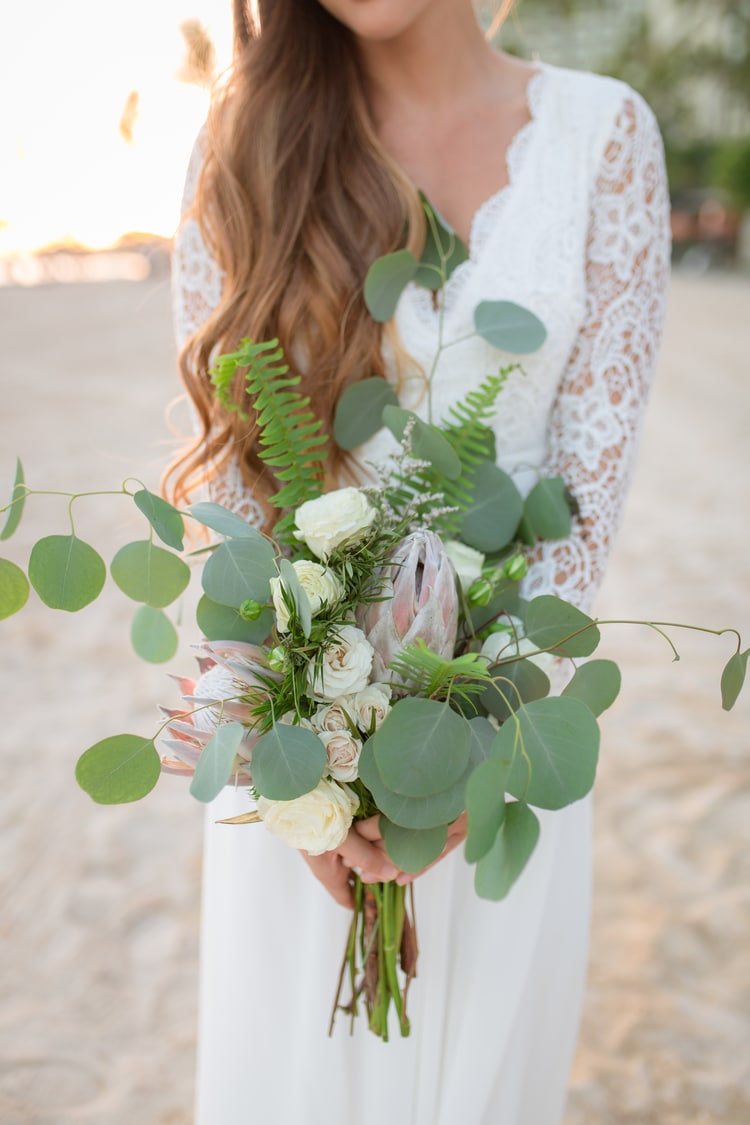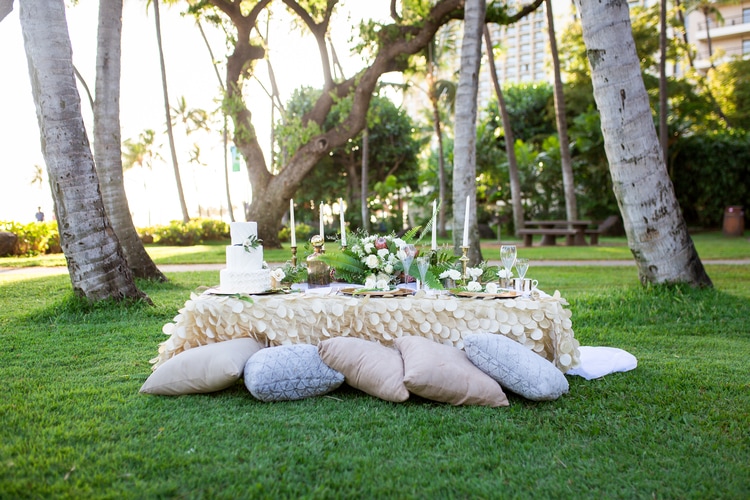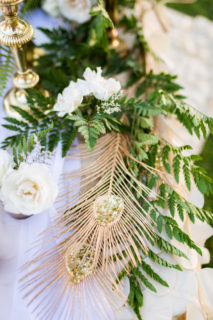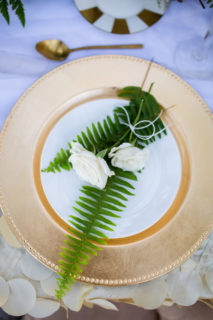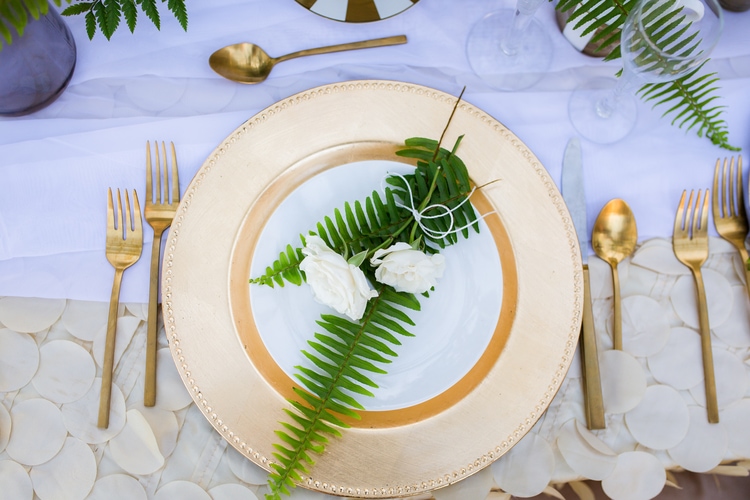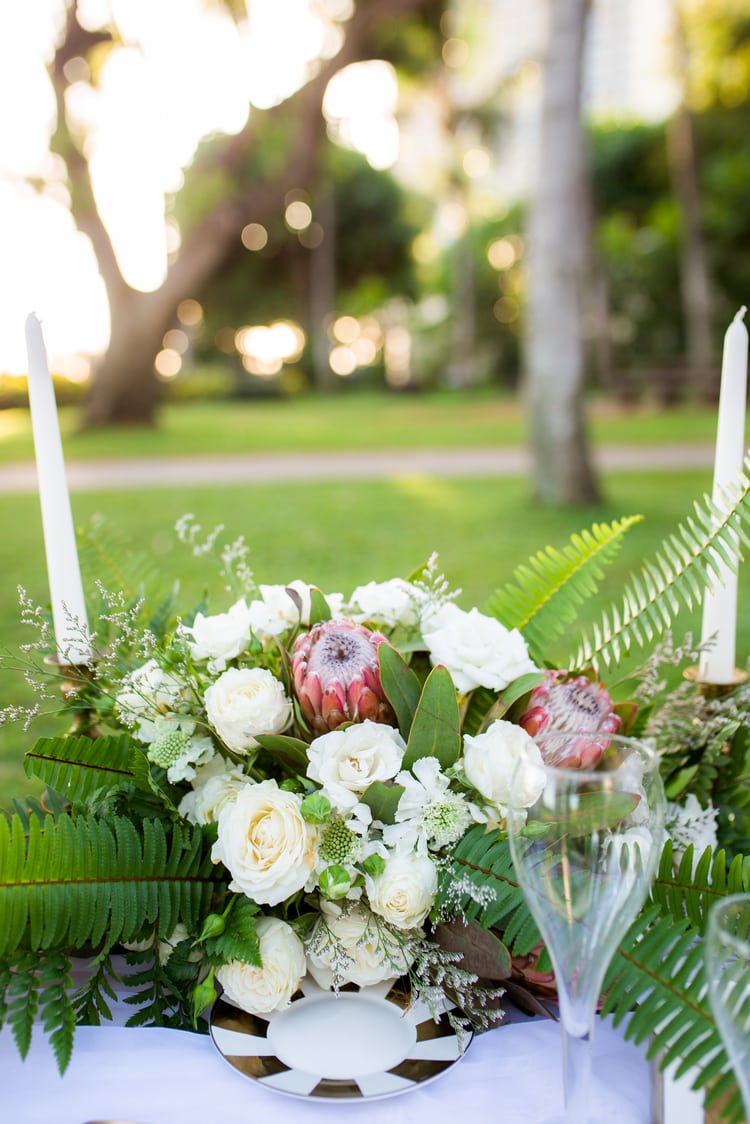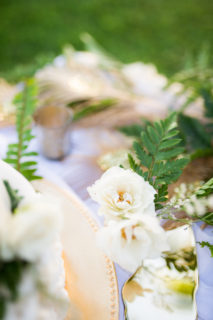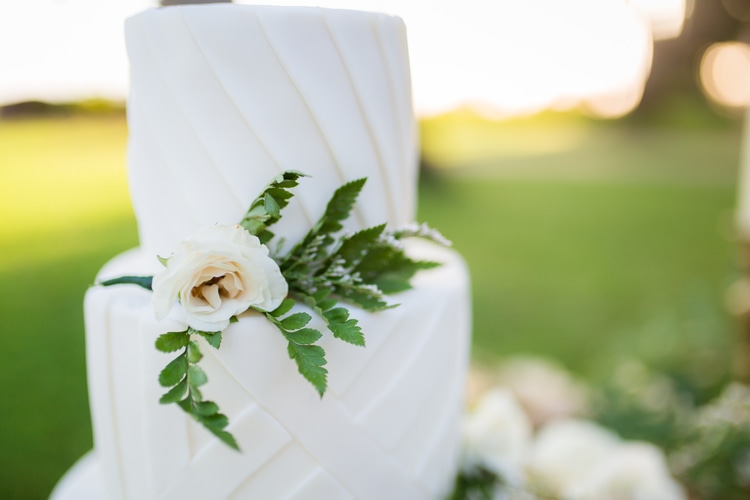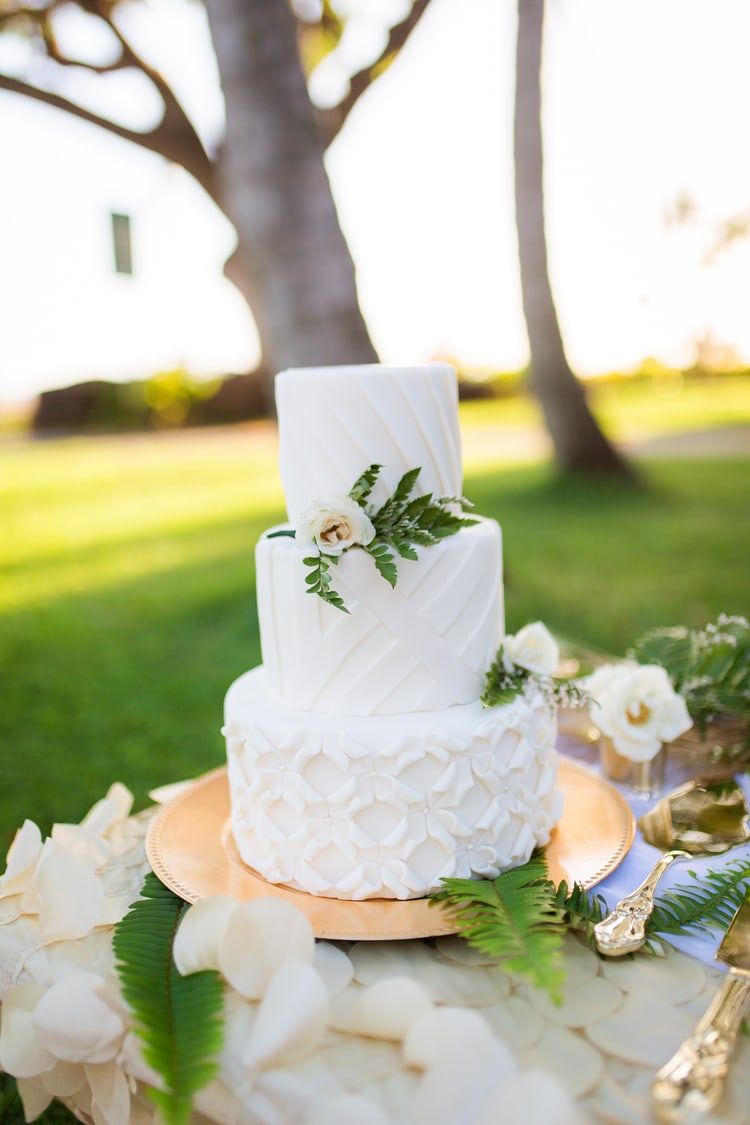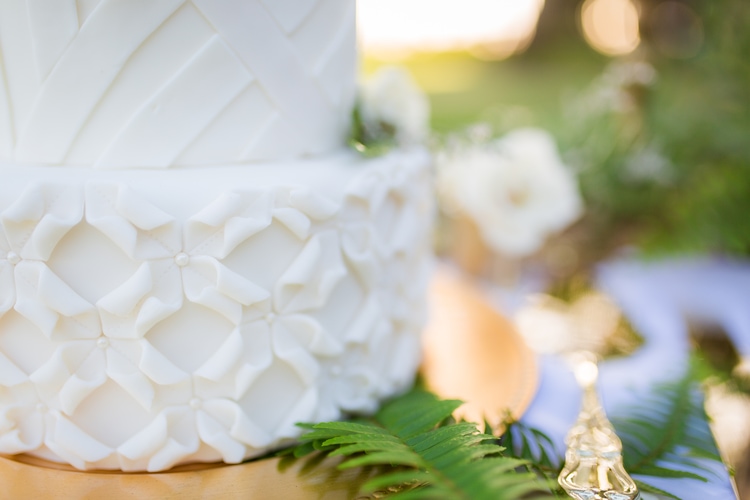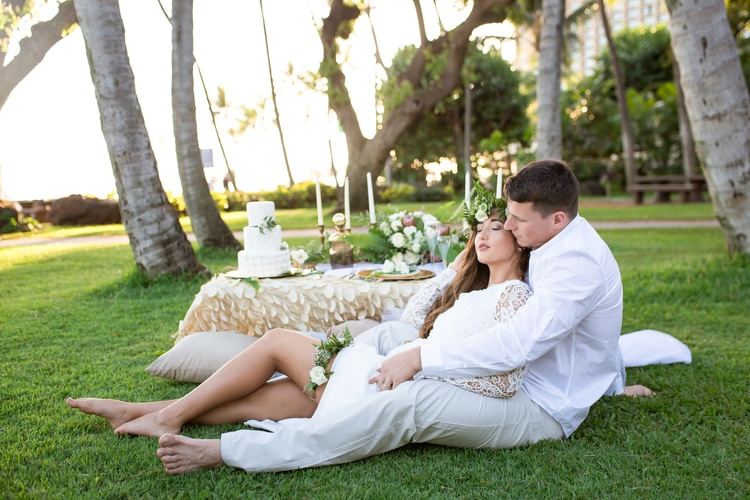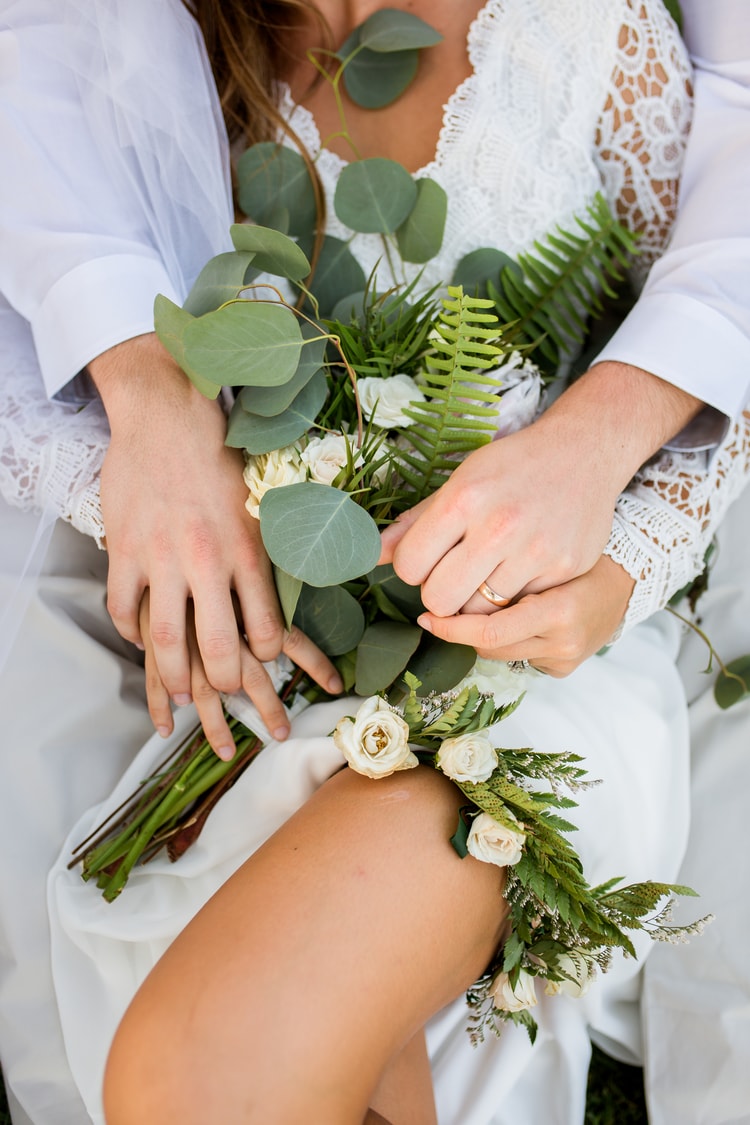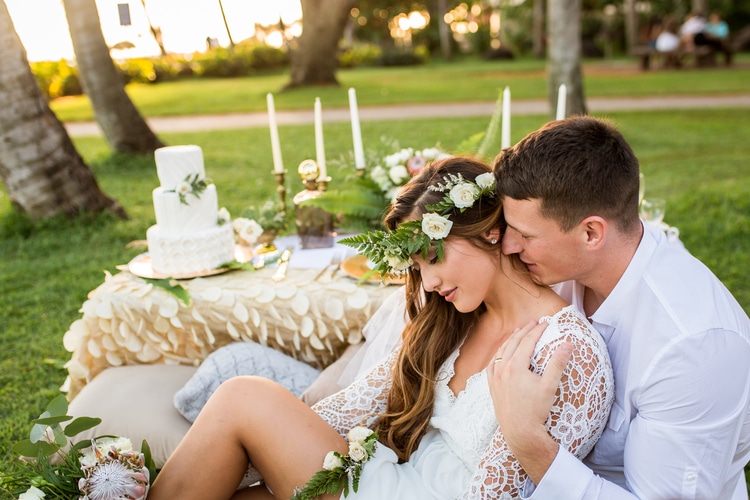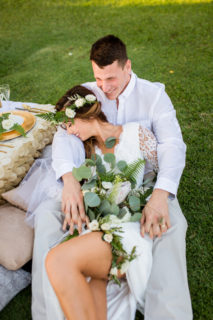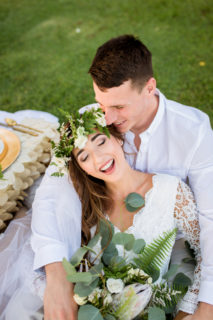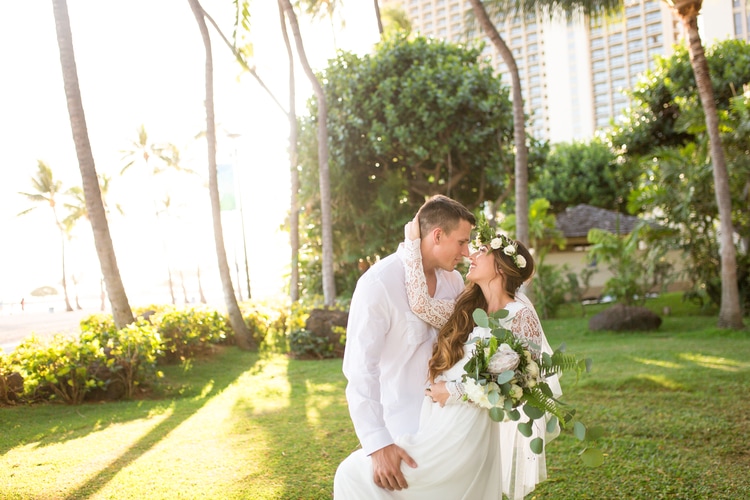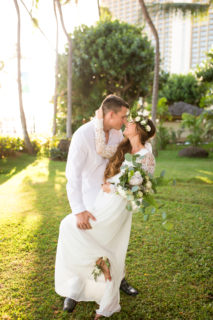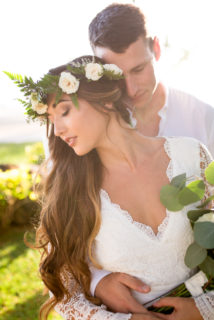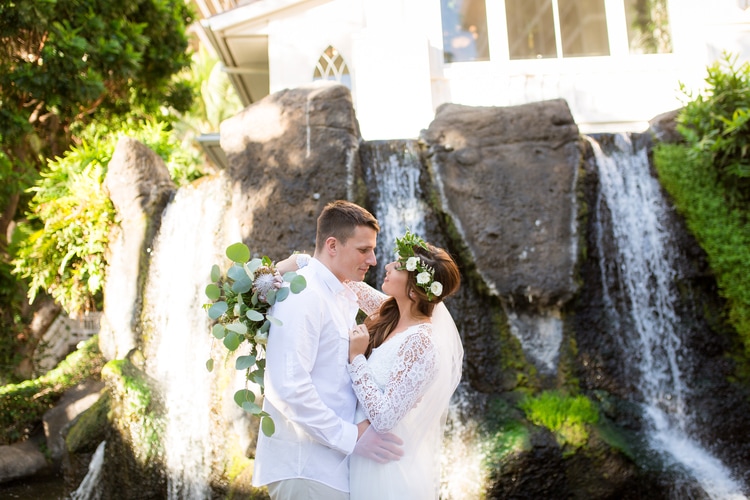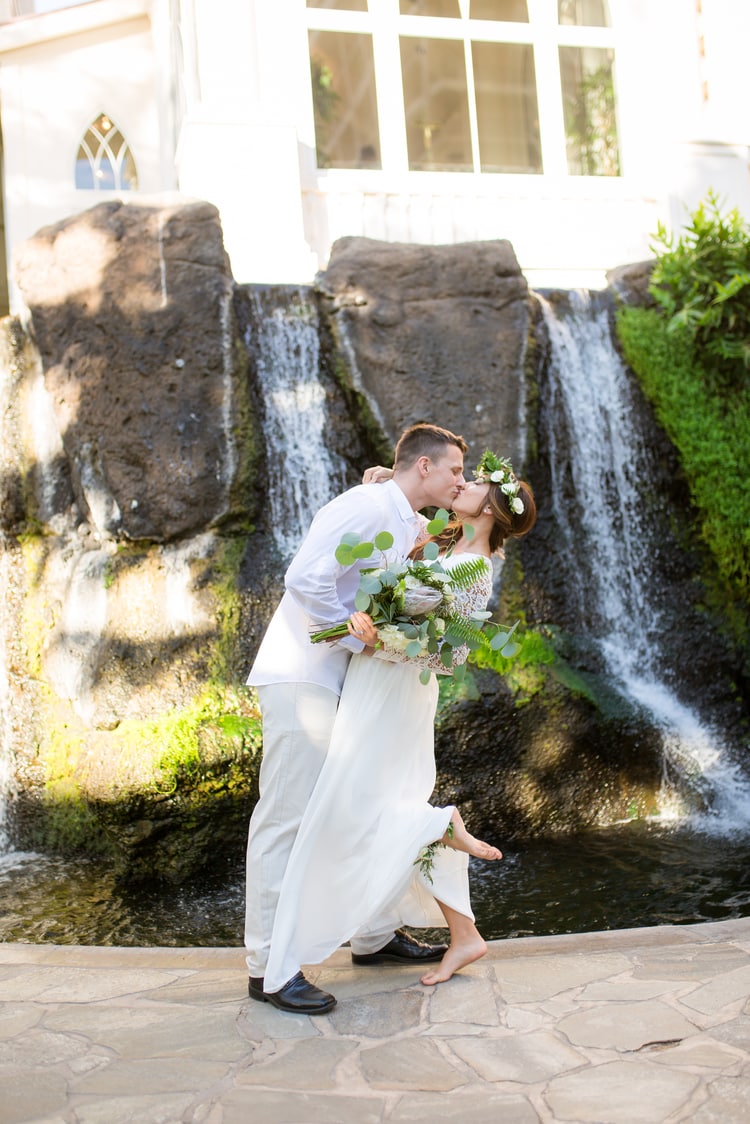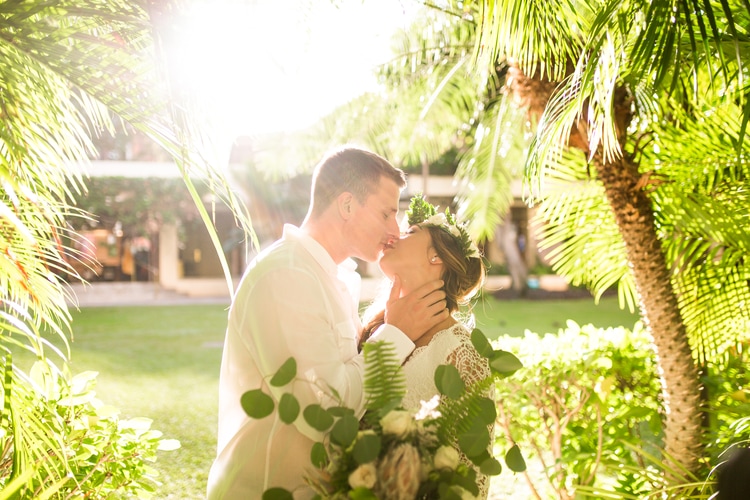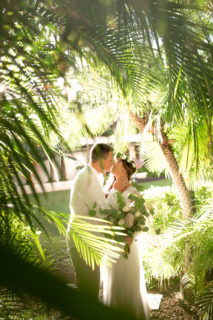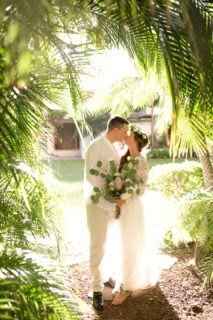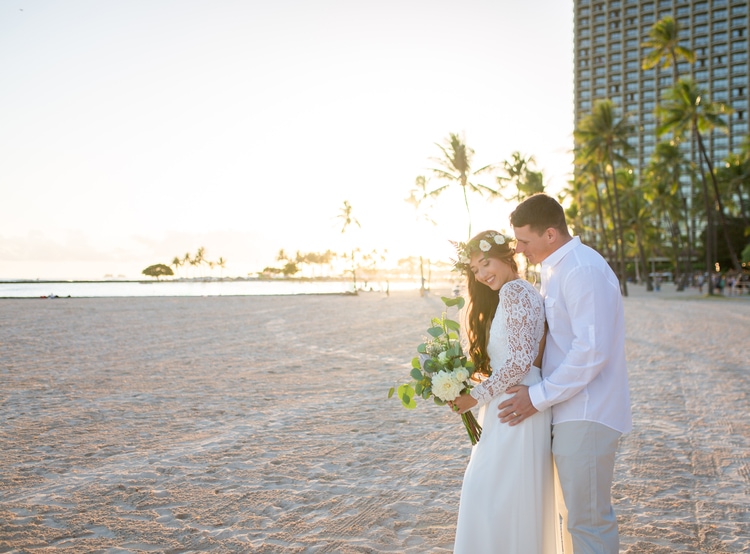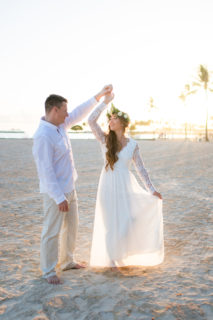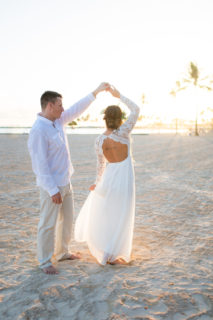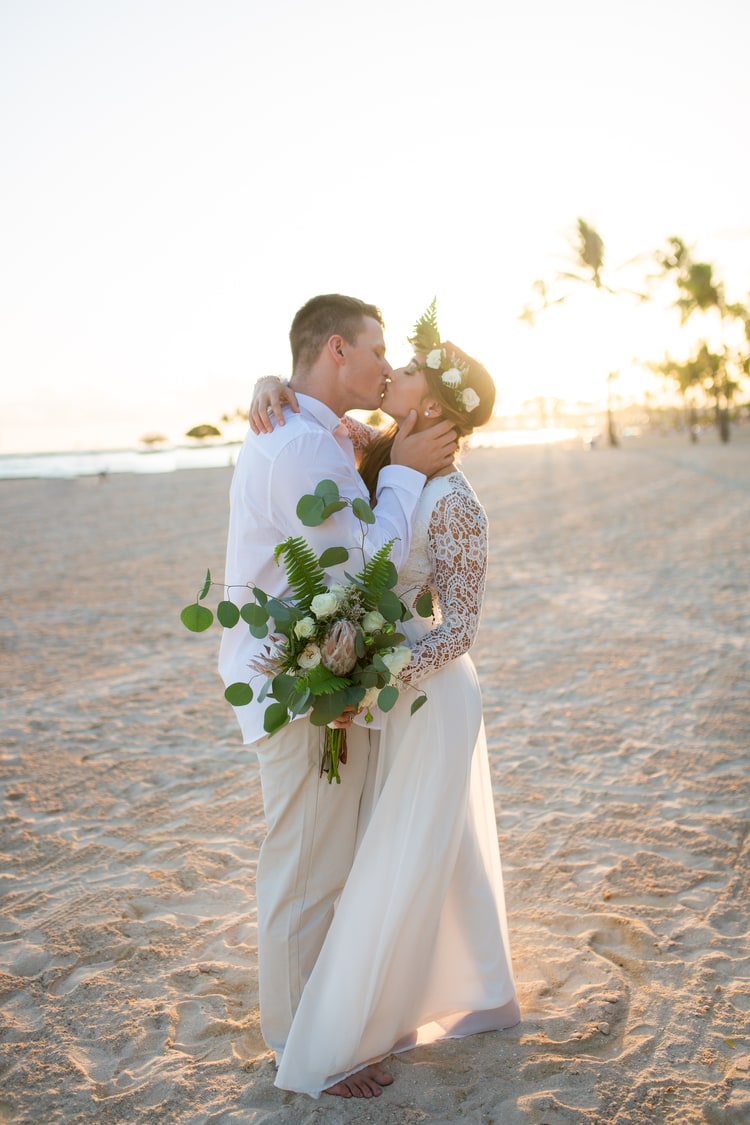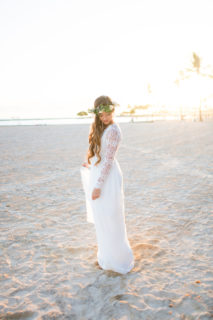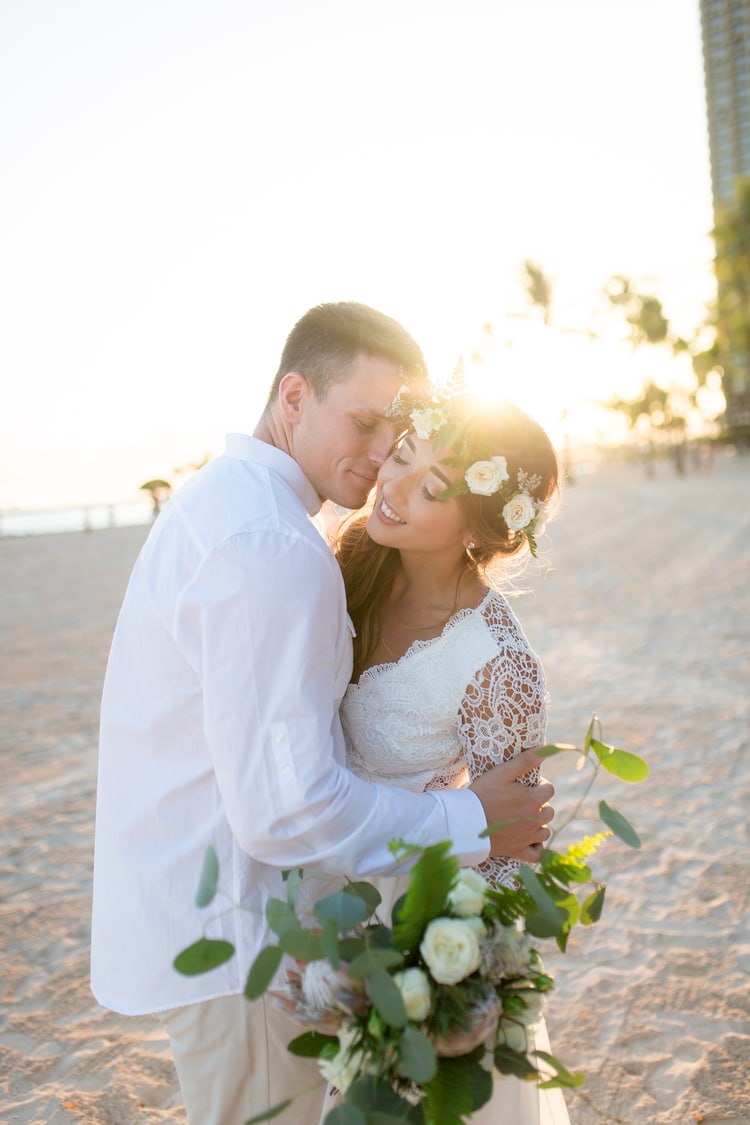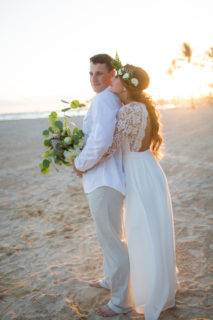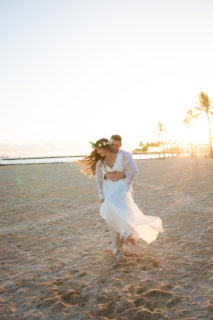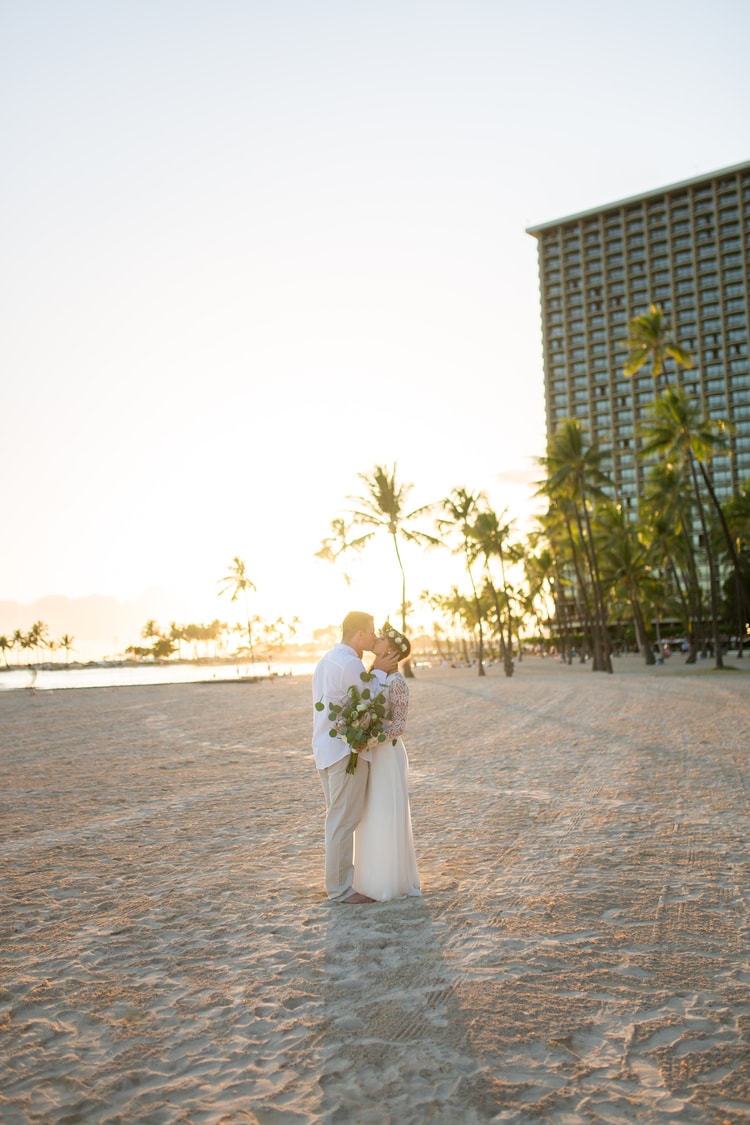 Vendors
Photographer: Vanessa Hicks Photography
Reception Venue: Hilton Hawaiian Village
Beauty: Jireh Artistry
Calligrapher: Mimi Calligraphy
Bakery: She Bakes It Hawaii
Cinema and Video: Sweet Rain Media
Event and Floral Designer: Vida Chic Events
Featured:

Unique Poolside Bachelorette Party Inspiration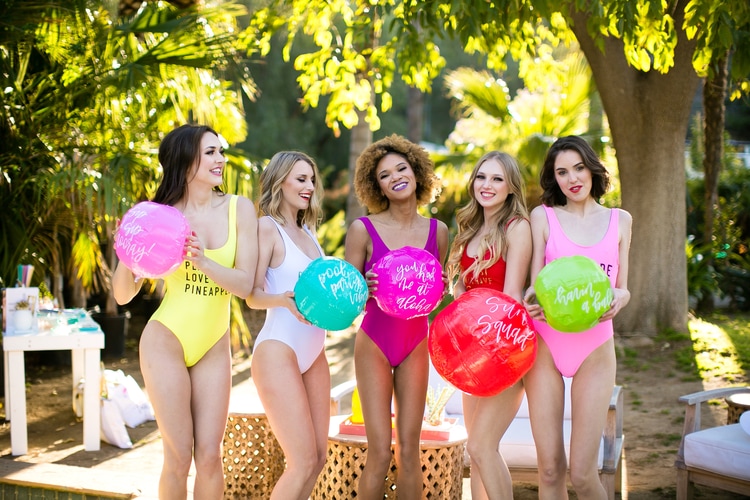 This unique tropical poolside bachelorette party is #GOALS! The décor was tropical, colorful and fun – bringing a cheery vibe that set the tone for a flawless and relaxed day. There were tons of personalized details –from sunscreen and chapstick, to soda and champagne, sun hats and fans, magazines, personalized tumblers, and even a wet bikini bag to hold their suit while they slipped into some adorable "Bride's Beaches" cover-ups. Of course, what's a good party without some fun games? Tons of fun ideas in this post. Read more
Featured:

New Orleans Destination Weddings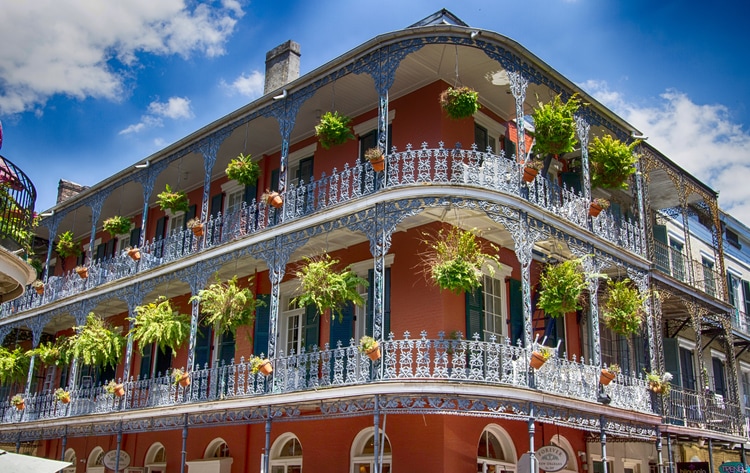 Here at Destination Wedding Details, we've seen it all: weddings at the beach, in the mountains, in the desert, and in pretty much every country. ALL beautiful, mind you… but through our years of observing what exactly makes for a GREAT wedding, we've surmised this: it must be FUN for you and your guests. So, ask yourself this: what city is more fun than New Orleans? Read our full post to discover when, where and how to get married in NOLA.
Erin is a New England native living in Cincinnati, OH. For the last six years she has served as Communications Manager for a large home service franchise, working as a freelance writer in her spare time. She has been a contributing editor for Destination Wedding Details since early 2017. Inspired by a desire to plan a uniquely personal destination wedding herself, Erin draws on experience to bring relatability and humor to her writing.