Sign up for the Destination Wedding Details Newsletter
Subscribe to my monthly newsletter to instantly download your FREE Destination Wedding Etiquette Guide, save the date and invitation templates. You'll also get exclusive discount codes you can use to purchase select destination wedding items.
Just fill in your name and email address below to receive your discount codes and FREE downloadable Etiquette Ebook and templates instantly!
What happens once you click Sign up:
You'll be taken to a Thank You page with links to your downloadable Etiquette book, templates and your discount codes.
You'll receive an e-mail that asks you to confirm your subscription. The purpose is just to confirm your e-mail address and that you were the one who requested this.
I will add some really cool new templates to the site in the future – everything from thank you cards to budget spreadsheets and seating charts.
When I do, you'll be the first to receive them. You'll also get first crack at any exclusive discount codes I happen to snab from my partners. But don't worry, nobody else will ever email you…I'll be the only one to send you all these goodies and much more. I won't ever share or sell your email to anyone. Period.
Here's what else you'll get when you subscribe to my monthly newsletter:
FREE instant download of the Destination Wedding Etiquette Guide
FREE Paper plane destination wedding save the date template
FREE Luggage tag destination wedding save the date template
Exclusive discount codes to purchase destination wedding items
A personalized monthly checklist to remind you of to-do's based on your wedding date
You'll be the first to get NEW creative and unique destination wedding ideas delivered right to your inbox!
Here's what you will
NEVER

,

EVER

receive from us:
Spam of any kind because I hate it just as much as you do and promise to never send you any
Unsolicited "special offers" – unless you specifically request more info from a sponsor, you will never get an email from any of them. Period.
Email overload – Your time is precious, your inbox space is too. I won't inundate you with daily or weekly emails that will annoy you. You will only get emails once a month with fun ideas, discounts, and freebies that will help you plan the destination wedding of your dreams.
There is no catch, all of this really is free, and I hope you will find it useful! If you don't, you can easily unsubscribe at any time.
Featured:

Unique Poolside Bachelorette Party Inspiration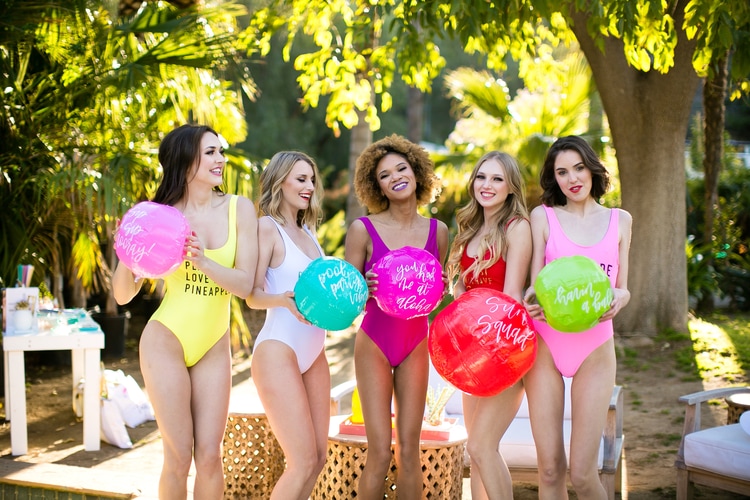 This unique tropical poolside bachelorette party is #GOALS! The décor was tropical, colorful and fun – bringing a cheery vibe that set the tone for a flawless and relaxed day. There were tons of personalized details –from sunscreen and chapstick, to soda and champagne, sun hats and fans, magazines, personalized tumblers, and even a wet bikini bag to hold their suit while they slipped into some adorable "Bride's Beaches" cover-ups. Of course, what's a good party without some fun games? Tons of fun ideas in this post. Read more
Featured:

New Orleans Destination Weddings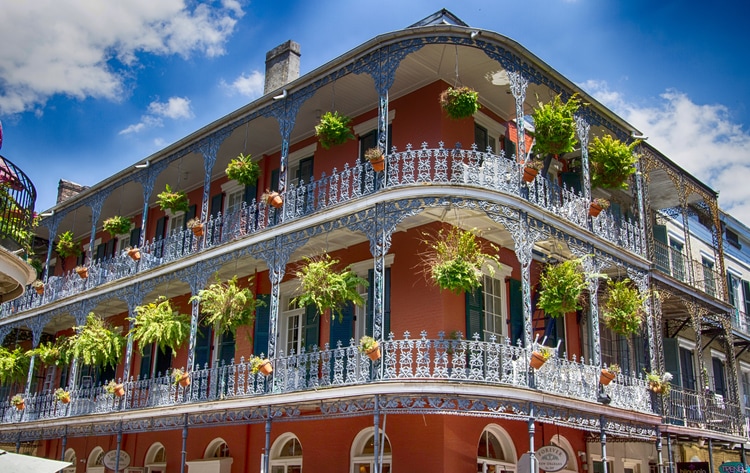 Here at Destination Wedding Details, we've seen it all: weddings at the beach, in the mountains, in the desert, and in pretty much every country. ALL beautiful, mind you… but through our years of observing what exactly makes for a GREAT wedding, we've surmised this: it must be FUN for you and your guests. So, ask yourself this: what city is more fun than New Orleans? Read our full post to discover when, where and how to get married in NOLA.