E-Zine Subscription – Destination Wedding Guide
Subscribe to my monthly newsletter to instantly download your FREE destination wedding save the date and invitation templates. You'll also get exclusive discount codes you can use to purchase select destination wedding items.
Just fill in your name and email address below to receive your discount codes and FREE downloadable templates instantly!
What happens once you click "Subscribe":
You''ll be taken to a "Thank You" page with links to your downloadable templates and your discount codes.
You''ll receive an e-mail that asks you to confirm your "subscription". The purpose is just to confirm your e-mail address and that you were the one who requested this.
I will add some really cool new templates to the site in the future –- everything from thank you cards to budget spreadsheets and seating charts.
When I do, you''ll be the first to receive them. You'll also get first crack at any exclusive discount codes I happen to snab from my partners. But don't worry, nobody else will ever email you…I'll be the only one to send you all these goodies and much more. I won't ever share or sell your email to anyone. Period.
Here''s what else you''ll get when you subscribe to my monthly newsletter:
FREE Paper plane destination wedding save the date template
FREE Luggage tag destination wedding save the date template
Exclusive discount codes to purchase destination wedding items
You''ll be the first to get NEW creative and unique destination wedding ideas delivered right to your inbox!
Here's what you will
NEVER

,

EVER

receive from us:
Spam of any kind because I hate it just as much as you do and promise to never send you any
Unsolicited "special offers" – unless you specifically request more info from a sponsor, you will never get an email from any of them. Period.
Email overload – Your time is precious, your inbox space is too. I won't inundate you with daily or weekly emails that will annoy you. You will only get emails once a month with fun ideas, discounts and freebies that will help you plan the destination wedding of your dreams.
There is no catch, all of this really is free, and I hope you will find it useful! If you don''t, you can easily unsubscribe at any time.
Featured:

Contest for The Best Destination Wedding of 2017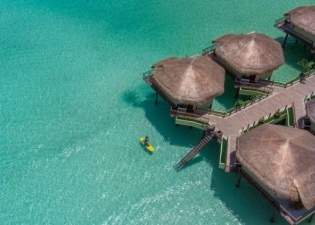 Do you think that you (or someone you know) had the best destination wedding of 2017? Show off your photos and tell your story for a chance to win one of 13 AMAZING prizes, including $3,000 cash or a romantic getaway to over-water bungalows.
Plus your photos will be featured on our blog and social media for the world to see!