Nicole and Troy are from Alaska, but they wanted to have a casual and intimate tropical wedding. So the couple rounded up eight of their closest family and friends, headed to Key West, and booked a private charter for what would be one of the most unique celebrations I've ever seen.
Nicole did all the wedding planning herself. She wanted a timeless, emotional and artistic feel to her day, so she took a DIY approach for many of the details. She made a double sided sign for photos, a rice paper umbrella for a night shot that she really wanted to try, and hand stitched handkerchiefs for her parents.
The wedding ceremony took place on one of Danger Charters' three shallow drafted schooners. They departed the Westin Marina and headed towards the back country of Key West. After the ceremony, the whole wedding party went snorkeling, and then into the monsoon of rain on kayaks to explore the mangroves.
A huge thanks to Foto by Freas for capturing all the beauty, emotion, and magic of this non-traditional sailboat wedding and sharing it with us here at DWD. Enjoy!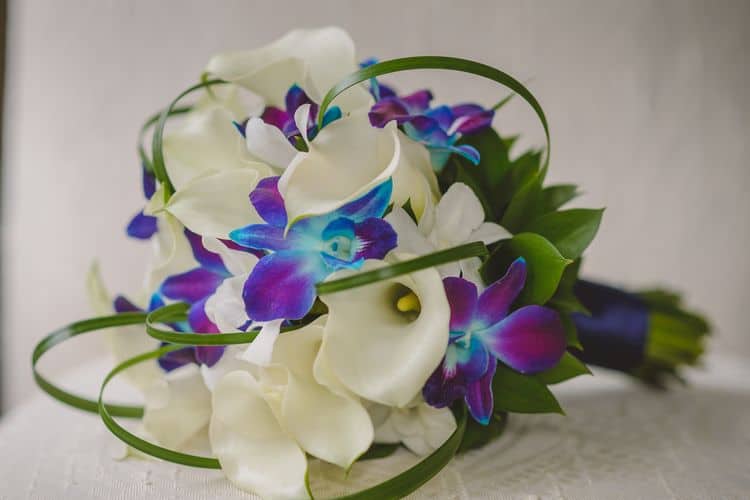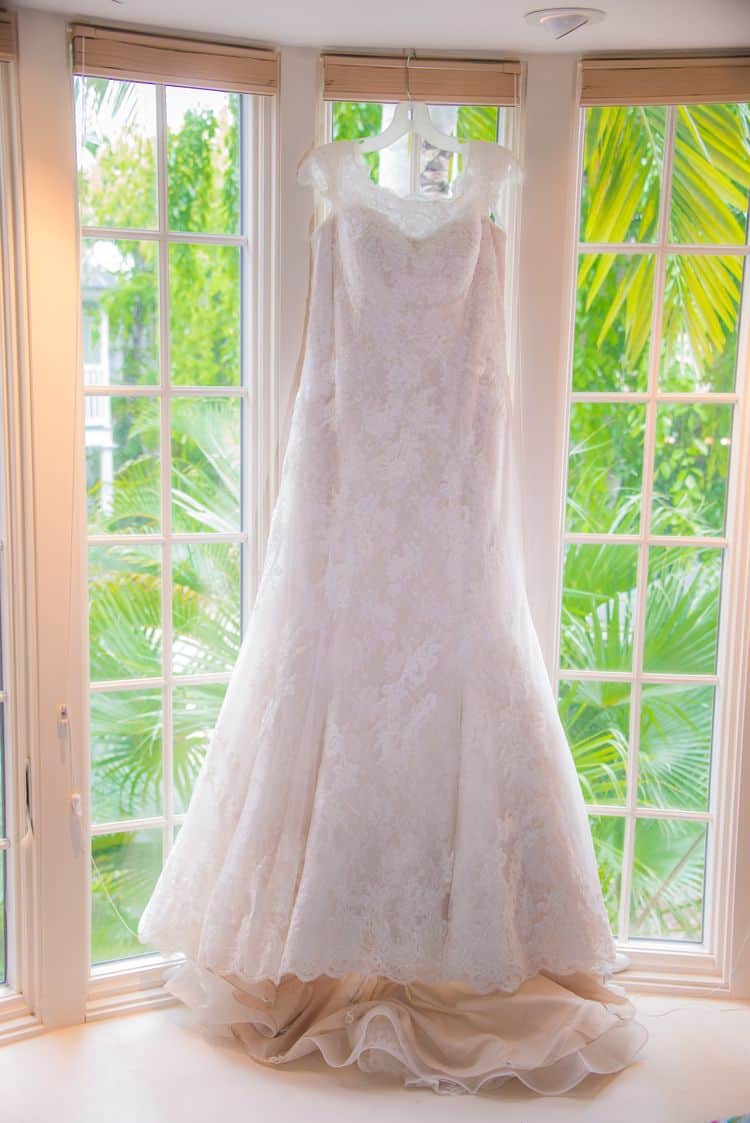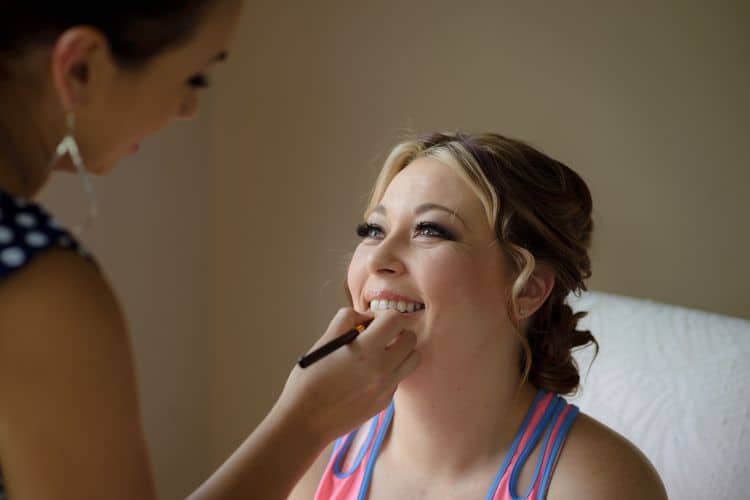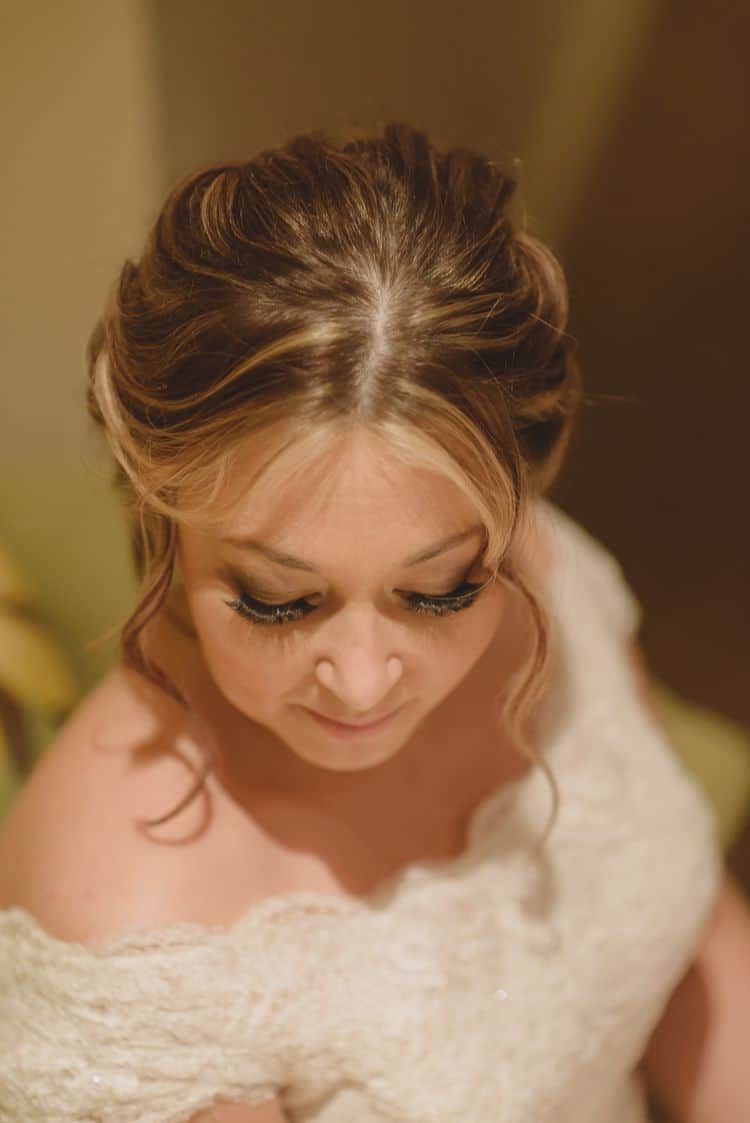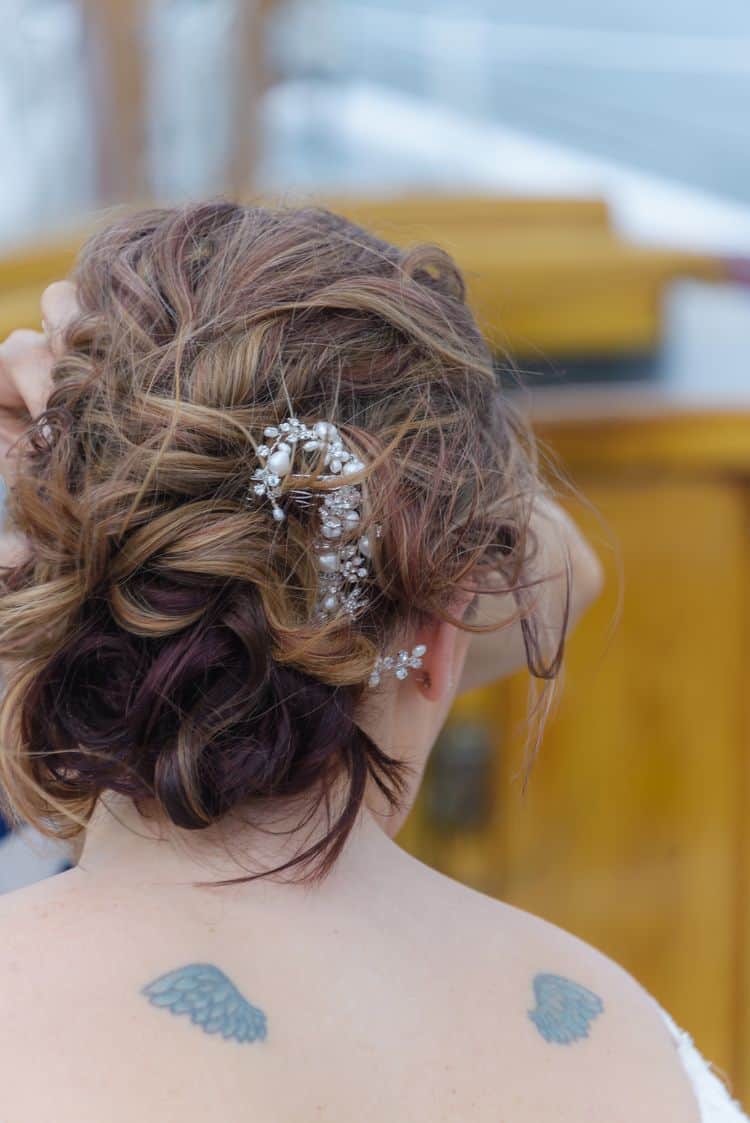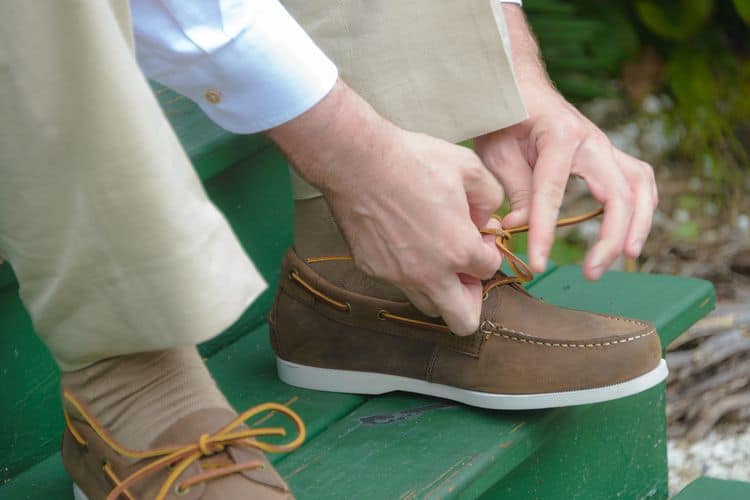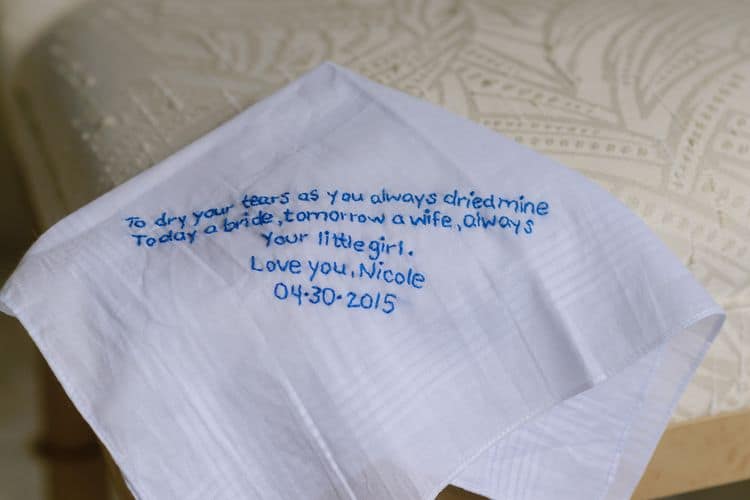 Was there any tradition that you skipped for your destination wedding?
"Our wedding was not very traditional but we did take a moment to share our vows we had prepared prior to the wedding."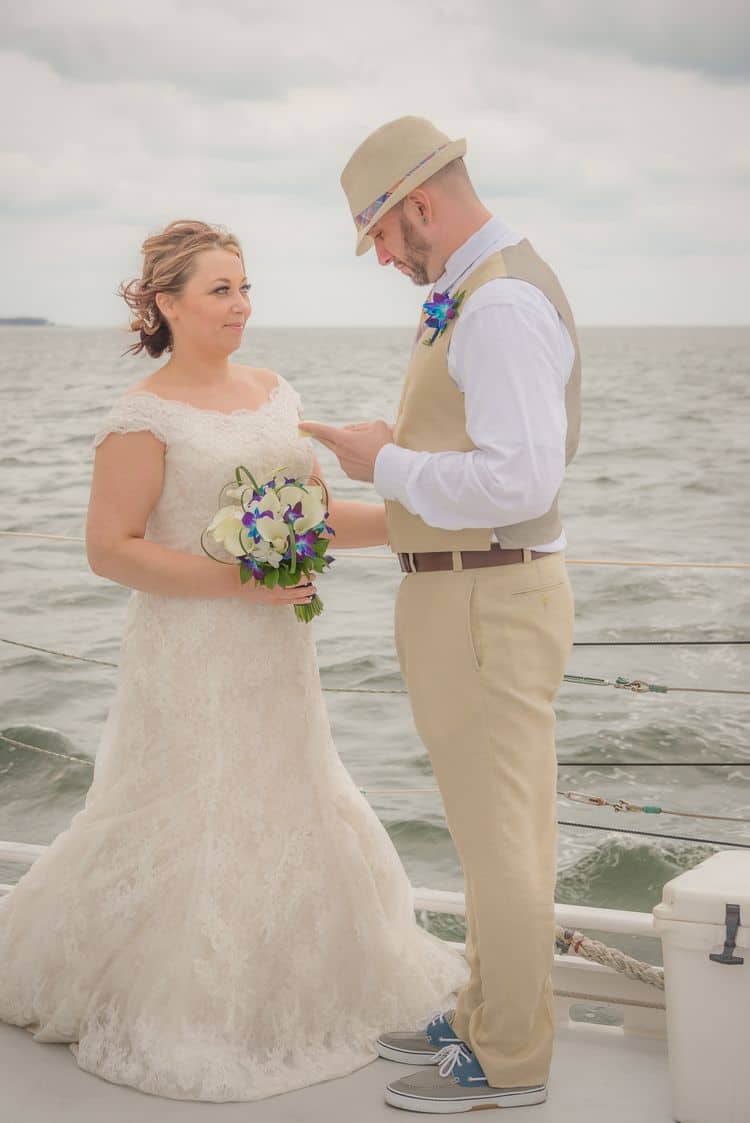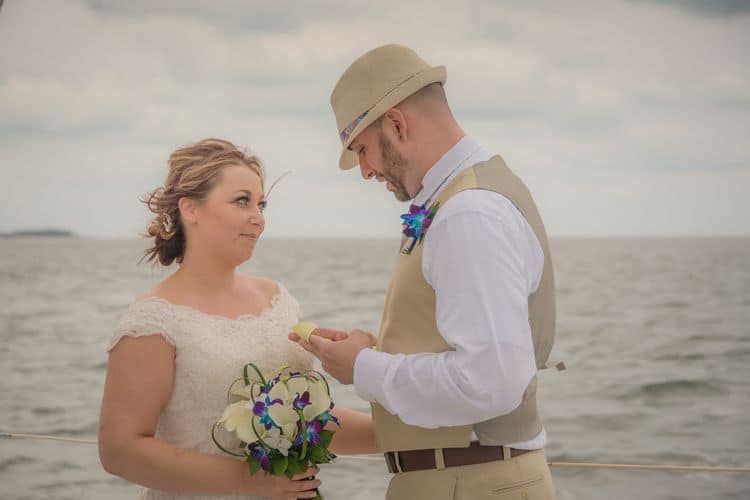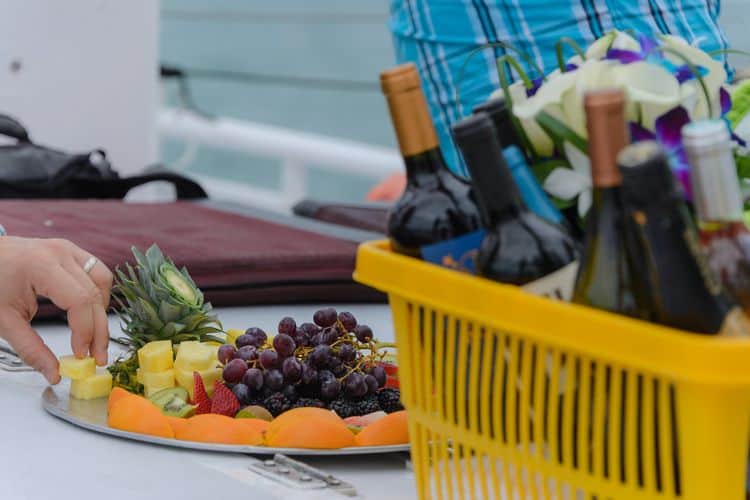 What was the most memorable or unusual thing to happen on your wedding day?
"It was totally unplanned, however the captain of Danger Charters radioed a pirate themed boat that was passing by so we threw our bouquet to them, and they shot it out of a cannon into the ocean! I couldn't have planned that better myself since everyone on our boat was married!"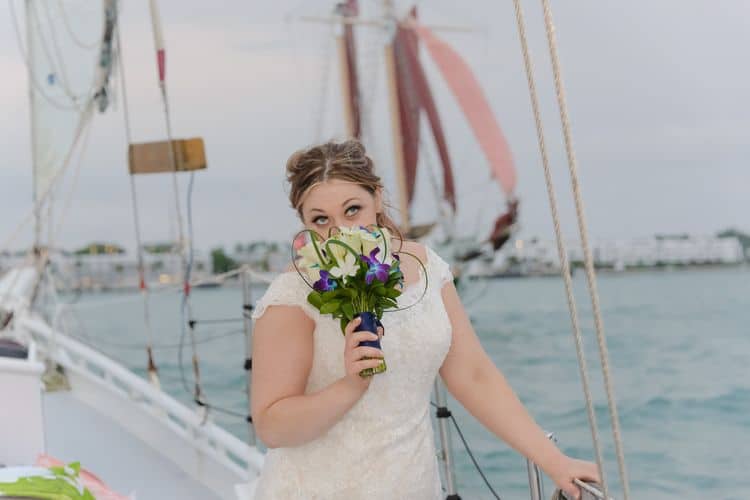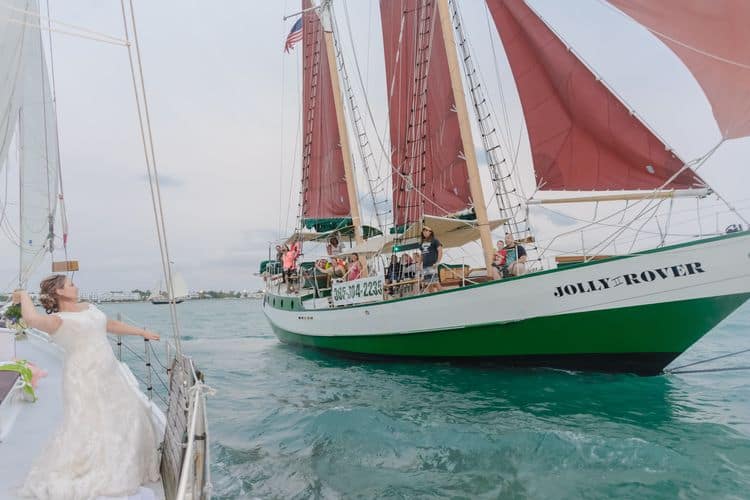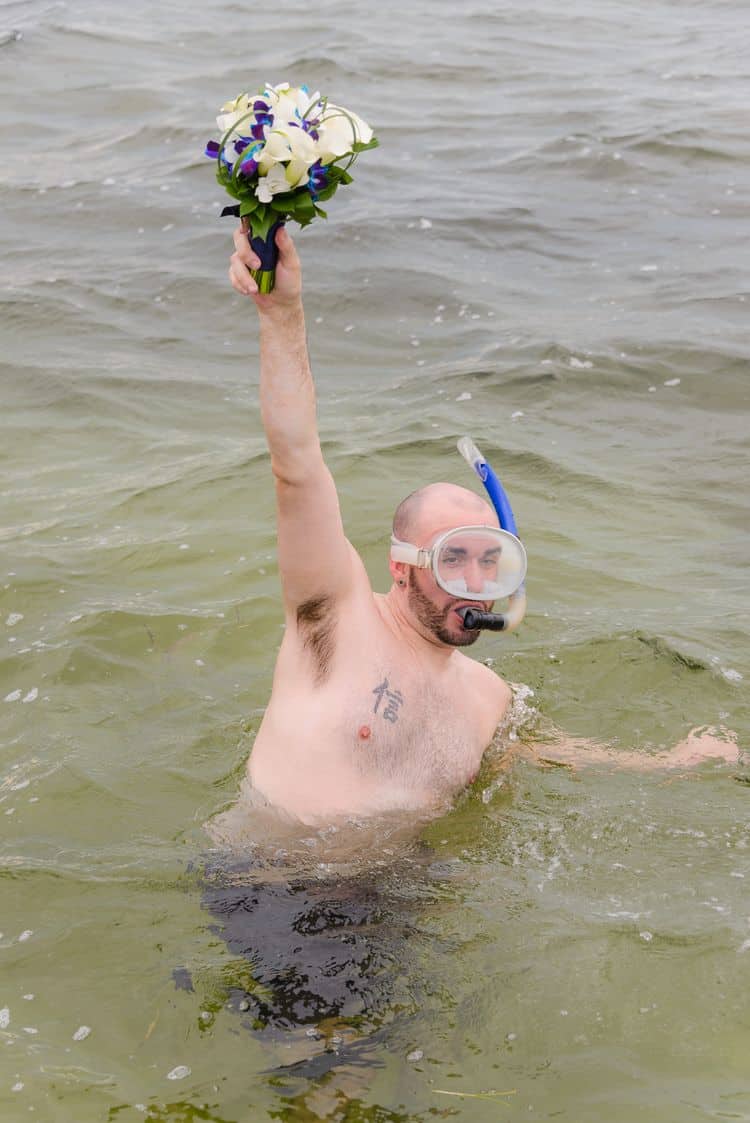 What was your favorite wedding detail and why?
"The sail boat was so fun and our few adventurous guests got to snorkel and kayak while we were out on the water, which made for some fun pictures."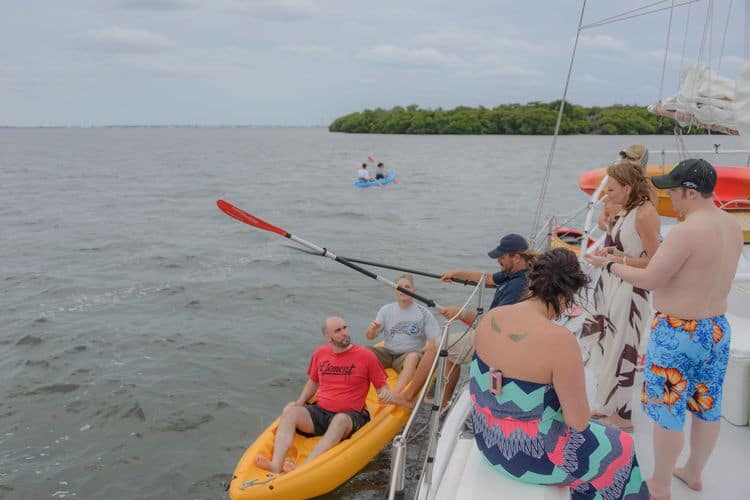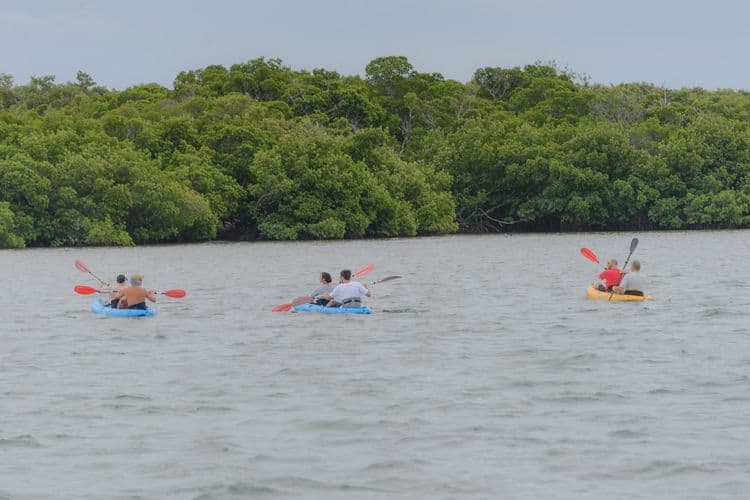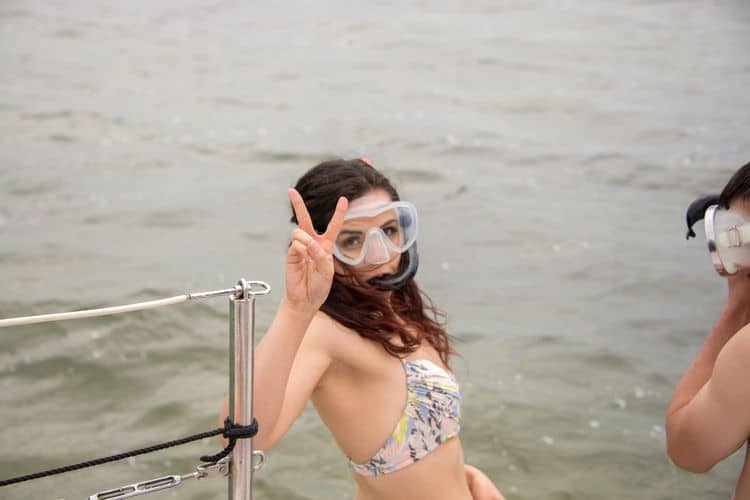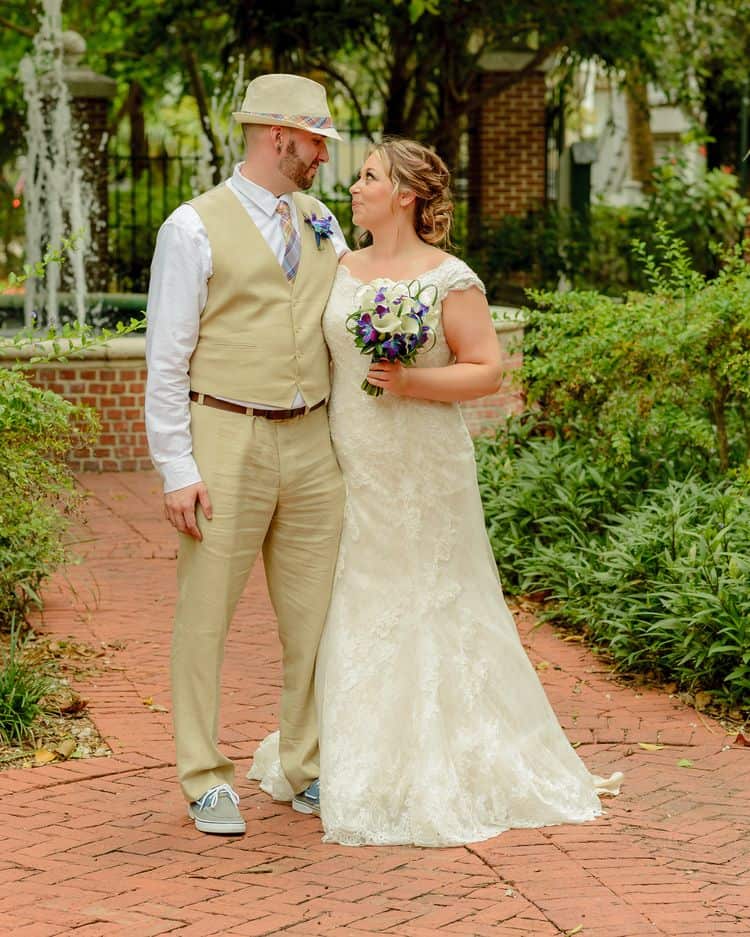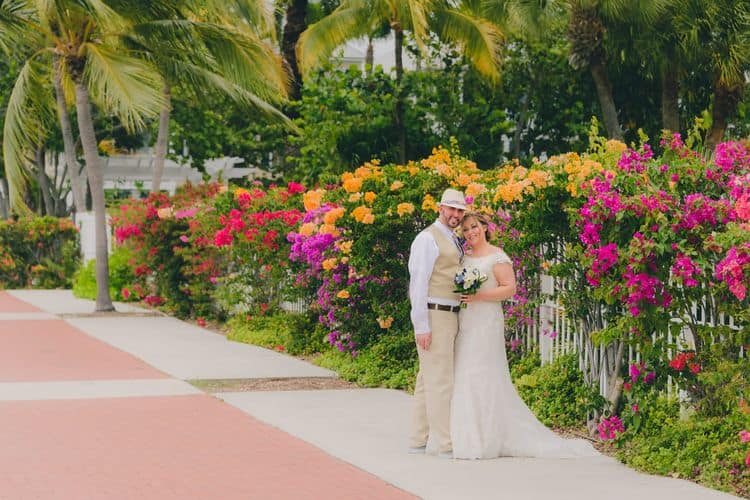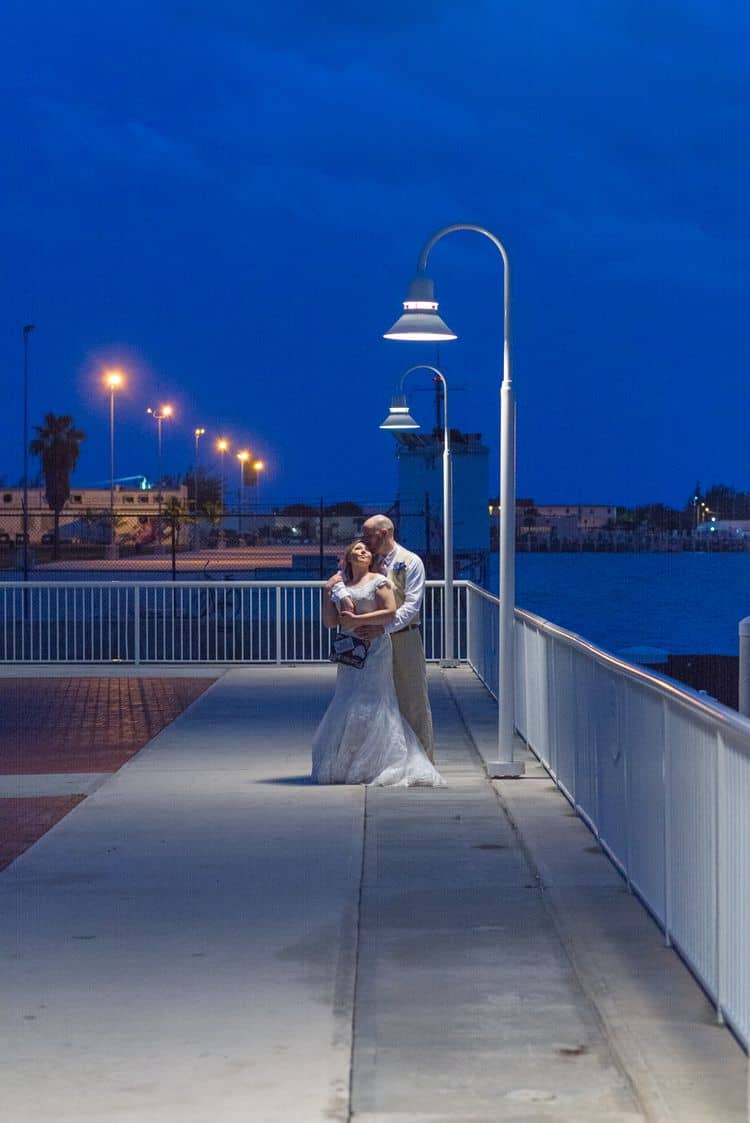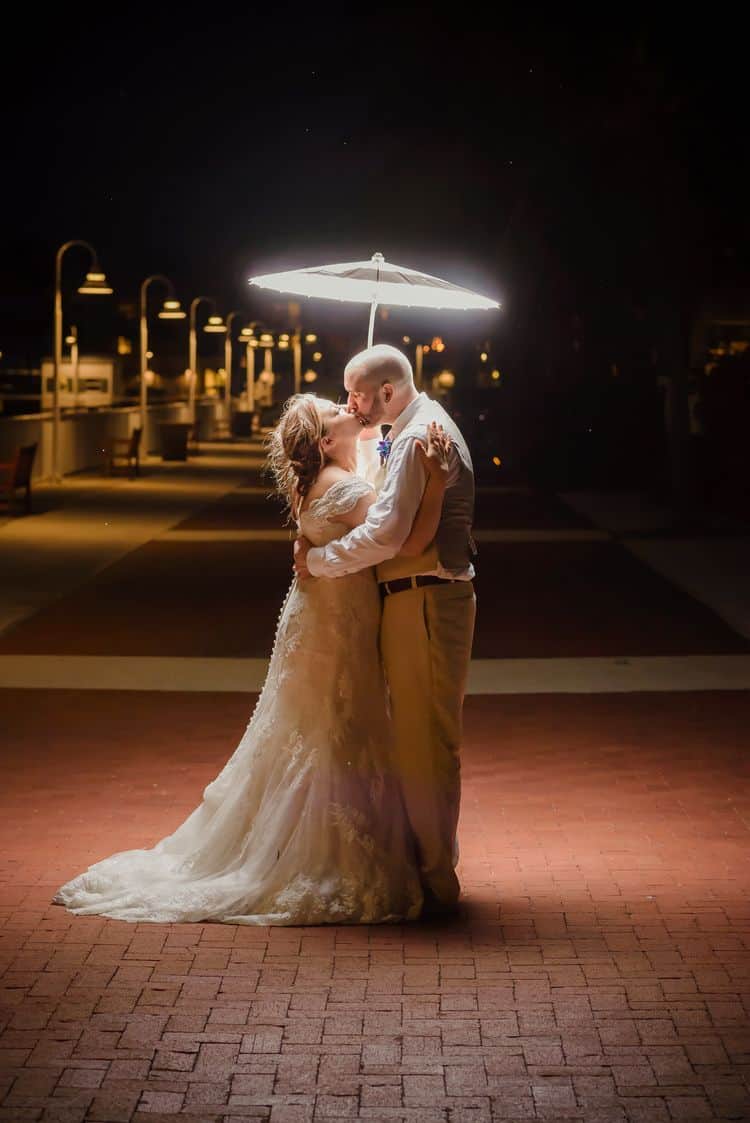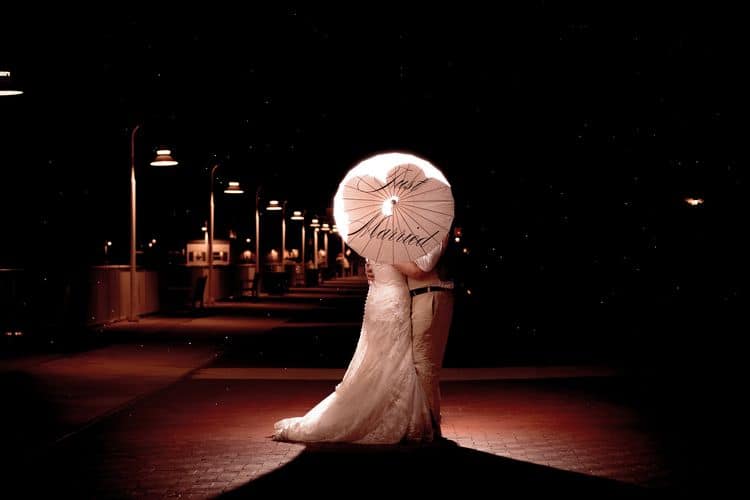 Real Destination Wedding Advice from the Bride
What was your favorite part of having a destination wedding?
It was a great opportunity to rent a house and share some fun times with our closest friends and family without any of the burdens of work or responsibilities back home. We had a lot of fun exploring the great restaurants, shops and nightlife of key west!
What was the biggest challenge in planning your destination wedding?
The hardest part for me was not being able to check out the venue prior to the event.
What's your advice to other couples planning a destination wedding, and particularly a Sailboat Wedding?
The biggest piece of advice I can give is to do your research and read plenty of reviews prior to booking vendors, if you are unable to check them out in person.
Tell us about your vendors
First and foremost, thanks very much to Mike Freas of Foto by Freas who did an amazing job and captured once in a lifetime shots that blew us away!

Danger Charters and their crew were amazing to work with as well, they provided a stunning sail boat with crazy delicious appetizers, wonderful wines and beer, as well as quality staff and equipment to do the other activities we added to our adventure.

Love in Bloom did a great job on the orchid and calla Lilly bouquet we ordered. They had it delivered with perfect timing the morning of the wedding.

Studio Marie Pierre was nice enough to come to the house we rented and do our hair and make up right there the morning of the wedding.

And I absolutely love A&B Lobster House which provided our dinner and dessert after the sailboat trip & the wedding were through!
Featured:

Enter to WIN a FREE Destination Wedding Valued at $30,000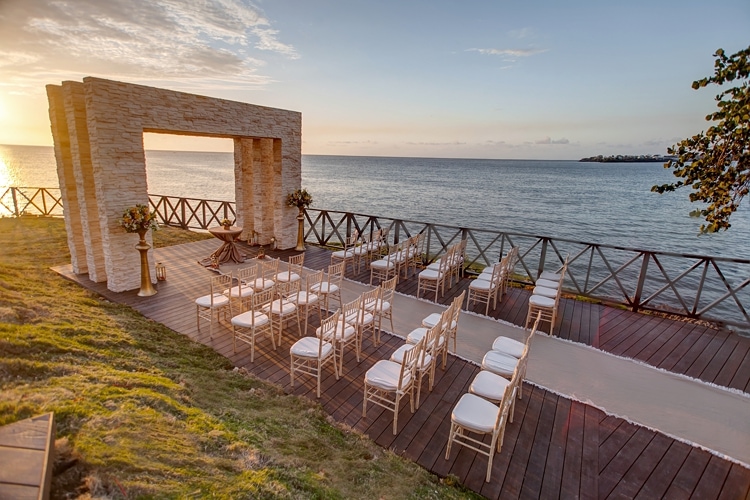 How would you like to win a TRULY FREE destination wedding at a luxury all-inclusive resort? I'm so excited to share all the details of this amazing contest with a prize valued at $30k. It's really easy to enter and if you win, you'll get free roundtrip airfare, 7-night accommodations at a luxury all-inclusive resort, a free ceremony and private reception with a bouquet, DJ, dance floor, cake, centerpieces photography & videography package… the works. As if that wasn't enough, even your wedding guests would get free 5-night all-inclusive resort stay, free excursions, and private airport transfers. This is an amazing giveaway so go ahead and stop what you're doing right now because this is quite literally the opportunity of a lifetime. READ MORE
Featured:

Unique Poolside Bachelorette Party Inspiration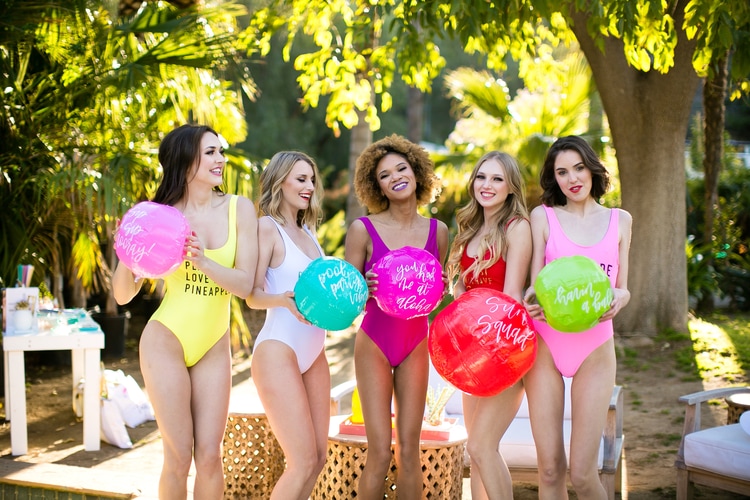 This unique tropical poolside bachelorette party is #GOALS! The décor was tropical, colorful and fun – bringing a cheery vibe that set the tone for a flawless and relaxed day. There were tons of personalized details –from sunscreen and chapstick, to soda and champagne, sun hats and fans, magazines, personalized tumblers, and even a wet bikini bag to hold their suit while they slipped into some adorable "Bride's Beaches" cover-ups. Of course, what's a good party without some fun games? Tons of fun ideas in this post. Read more
Cynthia is the founder and editor of Destination Wedding Details.She has over 15 years experience in the Marketing and Event industry and launched Destination Wedding Details in 2010, shortly after planning her own destination wedding. Cynthia uses her experience and genuine passion, to inspire brides who are planning their dream wedding away from home.