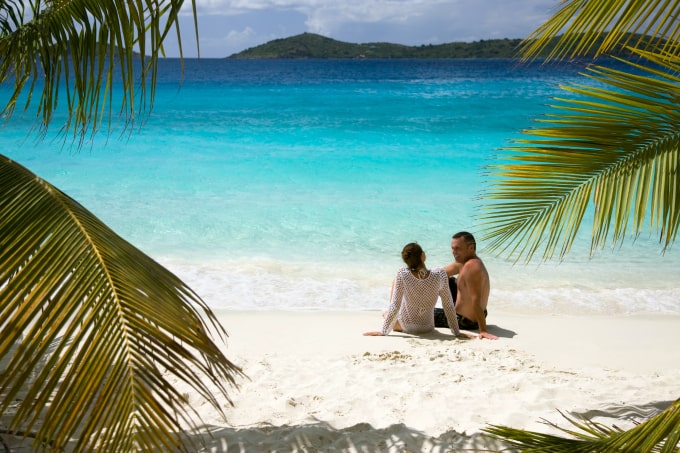 This is part of my DWD Etiquette Q&A series where I answer reader submitted questions.
Question Submitted by Tara
My fiance and I are planning to spend 3-4 days with our guests prior to the ceremony but would like guests to leave the morning after our wedding.

We are encouraging guests to go down as soon as they would like, but would like to have ample honeymoon time away from family and friends. We've already started sharing this thought with our family and friends, but would also like it on the invitation or noted in the itinerary we will provide to all guests. Is this considered impolite? If not, what is your recommendation on sharing this with guests?
Cynthia @ Destination Wedding Details Says:
First off, congratulations on your upcoming destination wedding! I completely sympathize with your desire to get away and have some alone time with your new hubby after spending days surrounded by family & friends. Not only do I understand the need, I also encourage every couple to plan a honeymoon away from everyone after their destination weddings. That being said, I would advise against putting that in your invitation and here's why…
You're asking your guests to spend what is probably a considerable amount of time and money to attend your wedding (unless you're paying of course). And it's important to remember that this is their vacation also. It can be perceived as rude or in poor taste to tell them what to do on a vacation they paid for and set aside time for.
Even if you request that they abandon the resort after your wedding, there's no guarantee that they'll actually do what you ask.
Of course that leaves you with an interesting dilemma because it's absolutely imperative that you get a honeymoon out of this or you will resent it and possibly get really annoyed at all these people crashing your honeymoon:)
Have you considered moving your honeymoon to a different resort or even a nearby town? You can't control what your guests do but you can control where YOU are. I'd suggest you explore this option.
As a matter of fact, that's exactly what I did when I got married. I got married in Cancun and had my honeymoon in neighboring Playa del Carmen which was a 45 minute drive away.
We left all our guests behind two days after the wedding and had a one week honeymoon in a location that seemed like another world.
I don't know where you're getting married or if this is even an option for you but I would consider it. I address this on tip #8 towards the bottom of this page.
If that is not an option for you, then I suggest you spread the word via word of mouth but be prepared to have a few people not listen and crash on your honeymoon anyway.
I hope this was helpful and I wish you the very best of luck on both your destination wedding and honeymoon!
Do you have a question? Ask your etiquette question here.
Featured:

17 Welcome Bags & Favors Your Guests Will LOVE (and ones they won't)!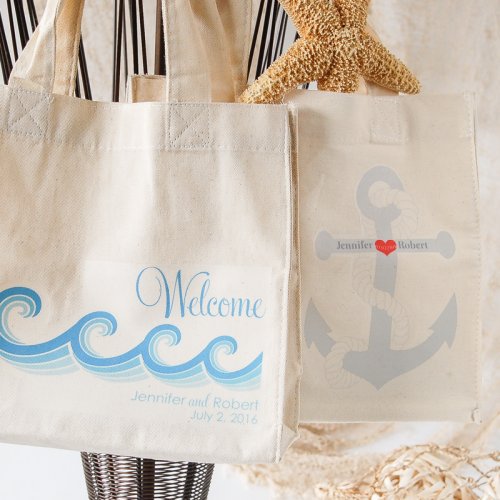 Welcome bags and favors are a great way to show your love and appreciation to your family/friends who are attending your destination wedding. To get some ideas of the best favors and welcome bags, we polled hundreds of destination brides who already got married. They shared their thoughts on the type of welcome bag items and favors their guests loved, as well as the misses.
Featured:

Destination Wedding Invitations in a Bottle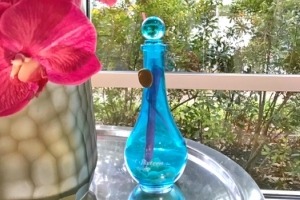 How do you tell your guests they're about to embark on the most magical trip of their lives? With the most unique beach wedding invitations, of course! We got these stunning "Invitations in a Bottle" sent to us in the mail and were blown away! This is probably the most fun way to set the tone and make an impression when you announce your destination wedding.