One of the most stressful and time-consuming parts of planning a destination wedding can be dealing with wedding room blocks for your guests. Sure, you could leave them to their own devices and let them figure it out all by themselves, but that doesn't show your friends and family how important their presence is on your special day; helping them out with some of the details will. Options abound for making things easier on your traveling guests, from special arrangements with the resort you're getting married at, to enlisting the help of a travel agent. But there's another alternative that can make things easier on both them and you, the bride who already has a million other things to take care of. That other option is to book a block of hotel rooms using Hotel Planner. Now, let me tell you why I happen to think this is the most outstanding idea ever.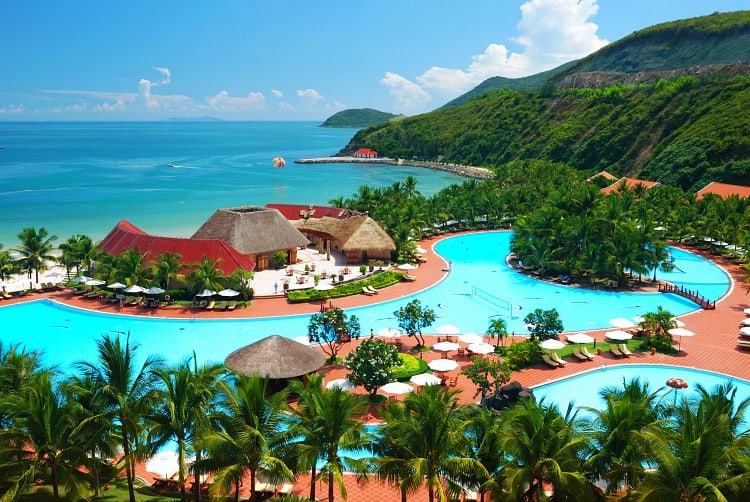 The Benefits of Wedding Room Blocks
Having All Your Eggs in One Basket Is a Good Thing
First off, if you have a block of rooms, all of your out-of-town guests are in the same place! There's no need to keep track of who's staying where or worry about writing six different sets of directions to the wedding venue. Heck, you can even encourage your guests to carpool or caravan to the ceremony. And if anyone needs to take a cab or Uber back to the hotel after having a little too much fun at your fabulous reception, they can share that too!
You Give Your Guests the Gift of a Discount
With wedding room blocks come room block prices! Just about every hotel out there offers you a discount when you book 10 rooms or more. So not only do your guests not have to worry about calling around and hotel hunting, they get to save money too! Is there really a better way to show them just how much you want them at your wedding than by making things as easy and affordable as possible? Nope. Could this get any better? Yep.
Instant Stress Reduction for Yourself
Remember how I said that booking a block of rooms for your wedding guests would help make things easier on you as well? That's where using Hotel Planner comes in. You don't have to waste your valuable time calling hotel after hotel, trying to find the best group rate for the right dates. Instead, you enter in what you're looking for and the hotels come to you. That's right! You get to sit back, relax, and watch bids roll in from some of the most well-known hotel names.
Not only that, Hotel Planner assigns you your own account representative who will:
Answer any and all questions you have
Guarantee your hotel deals are the absolute best possible
Help with the reservation process and look out for hidden fees or fine print policies
Create a special booking site for just your guests after you've decided on a hotel
Make your entire Hotel Planner experience as smooth and satisfying as imaginable
Pretty great, right? And that site they set up, means that while you book the rooms all at once, your guests pay for them individually. This equals you not having to put down some giant deposit with all that spare "non-wedding" money you have lying around. And speaking of money . . .
No Cost and No Catch
You're probably waiting for the other shoe to drop. Here's this really helpful, really easy-to-use service that could save you so much time and save your guests some serious money, but there's got to be a catch—the price. Well honey, it is FREE. You read that right, F-R-E-E. You're planning a friggin' destination wedding; you don't need anything else you have to throw money at! And not only is this ridiculously user-friendly service free, Hotel Planner guarantees that you will get the lowest rate possible.
So what are you waiting for? Go start enjoying the bidding war over YOU. Check out Hotel Planner's website to get more information on their wedding room blocks.
Featured:

VOTE for The Best Destination Wedding of 2017 and WIN!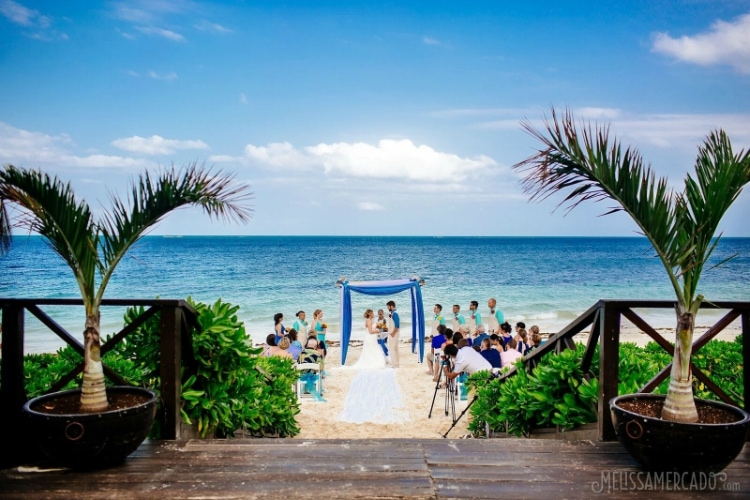 It may be a new year, but I'm still swooning over all the destination weddings from 2017! And I'm so excited because the list for The Best Destination Wedding of 2017 has been narrowed down to just 10 finalists. Now it's YOUR turn to vote for the best of the best! And when you vote and share, you'll be entered to win $500 cash!

Editor/Founder
at
Destination Wedding Details
Cynthia is the founder and editor of Destination Wedding Details.She has over 15 years experience in the Marketing and Event industry and launched Destination Wedding Details in 2010, shortly after planning her own destination wedding. Cynthia uses her experience and genuine passion, to inspire brides who are planning their dream wedding away from home.