Whether you're a rocky mountain bride or planning a destination wedding, there is a registry to fit every couple.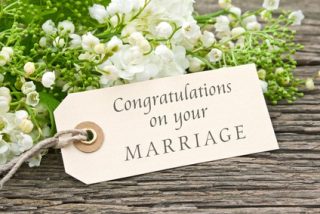 According to a joint 2012 bride survey from TheKnot.com and WeddingChannel.com, most engaged couples are choosing to create wedding registries.
While couples in the southwest and Rocky Mountains region are less likely to register than couples elsewhere, over 80 percent of mountain and desert brides and 94 percent of couples in the central northwest report creating registries.
When putting together your gift wish list, keep in mind that the purpose of a registry is to make gifting easier for your guests and to ensure you receive things you need. Use these do's and don'ts to avoid alienating guests before the big day.
Destination Wedding Registry Do's
Register for experiences: If you are having a destination wedding, the last thing you want is for guests to bring a truckload of gifts to haul around. Couples can register for experiences to enjoy on their honeymoon. Guests can purchase a spa treatment, breakfast in bed or an exciting tourist activity. Sites like honeymoonwishes.com or wanderable.com can help you sign up. It's exciting and fun as couples get memories in lieu of material gifts.
Register across price point: Guests will give according to their budget. Some prefer to split the cost of a large item with friends, while others prefer to splurge on one gift or give a few smaller items. Register for expensive and inexpensive items to ensure you're not taxing anyone's wallet. Of course, you'll be the best judge of your friends' finances and can decide what "expensive" means to them. Retailers such as Macy's allow wedding guests to filter the couple's list of registered items by price point so they can see what they are comfortable spending.
Offer a mix of traditional and nontraditional gifts: If you and your spouse have a favorite hobby, be it camping or wine tasting, it's acceptable to ask for gifts that reflect your hobby. After all, you two can use that new tent together for years to come. Still, some guests prefer to give traditional household-related gifts.
Check on (and update) your registry: As guests purchase items, your registry should automatically update to reflect the purchase. As your wedding approaches, last minute shoppers may find less of a selection. It's in your best interest to keep your registry stocked with a full selection of items through the wedding.
Write prompt thank you's: Send thank you notes within six weeks of receiving the gift (or of the ceremony). Mention the gift (and the giver) by name and talk about how you'll be using the item.
Destination Wedding Registry Don'ts
Register at one store (or just online): Just like you have preferences, so do your guests. Some prefer to shop online and some need to go to the store to see the item in question. As a best practice, keep this in mind when you register for gifts.
Register for strictly personal items: Sure, you'll need your favorite moisturizer and shampoo while you travel on your honeymoon, but purchase items like that for yourself.
Ask for cash: It's understandable that you would want cash to put toward your new life together, but asking for it outright is tacky. If you want cash, ask your attendants and your parents to discreetly hint. Remember, some guests don't like to give cash and would still rather offer a gift. You can always return unwanted gifts for cash or store credit, so it's worth selecting stores with a generous return policy for this situation.
Shame guests for their gift: Be gracious. Even if a gift wasn't what you wanted, be thankful and send a gracious thank you note promptly.
Courtesy of: BlueFirePr
Featured:

Unique Poolside Bachelorette Party Inspiration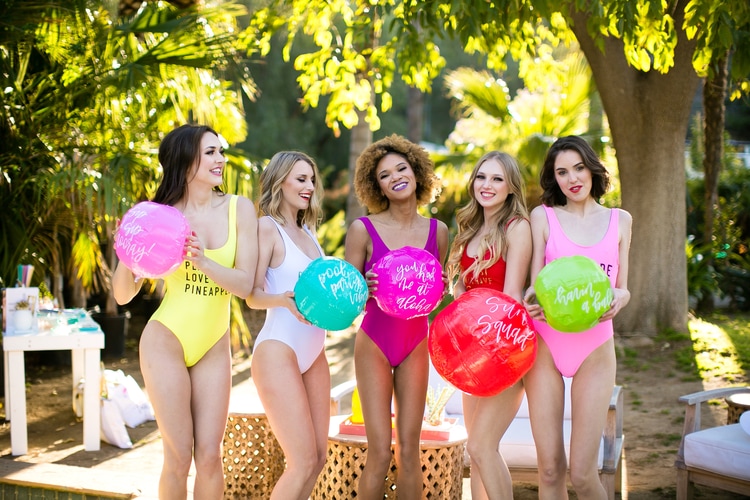 This unique tropical poolside bachelorette party is #GOALS! The décor was tropical, colorful and fun – bringing a cheery vibe that set the tone for a flawless and relaxed day. There were tons of personalized details –from sunscreen and chapstick, to soda and champagne, sun hats and fans, magazines, personalized tumblers, and even a wet bikini bag to hold their suit while they slipped into some adorable "Bride's Beaches" cover-ups. Of course, what's a good party without some fun games? Tons of fun ideas in this post. Read more
Featured:

New Orleans Destination Weddings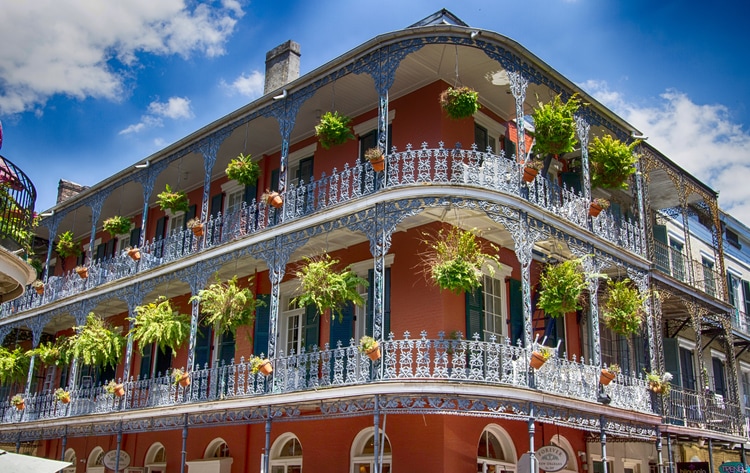 Here at Destination Wedding Details, we've seen it all: weddings at the beach, in the mountains, in the desert, and in pretty much every country. ALL beautiful, mind you… but through our years of observing what exactly makes for a GREAT wedding, we've surmised this: it must be FUN for you and your guests. So, ask yourself this: what city is more fun than New Orleans? Read our full post to discover when, where and how to get married in NOLA.
Cynthia is the founder and editor of Destination Wedding Details.She has over 15 years experience in the Marketing and Event industry and launched Destination Wedding Details in 2010, shortly after planning her own destination wedding. Cynthia uses her experience and genuine passion, to inspire brides who are planning their dream wedding away from home.