Destination wedding invitations require a heck of a lot more info than most traditional wedding invites. Aside from all the ceremony and reception details, you also need to include information about travel, accommodations, and your wedding website. I'm always on the lookout for stylish invitations that have plenty of room for all those details. That's why I was so excited to find Purple Trail, a site with a really big selection of booklet and tri-fold invitations that are just perfect for your destination wedding. Their 8-page booklet invitations, let you display all of your destination wedding details in a stylish and organized way. They also have some really awesome tri-fold invitations that even come with detachable RSVP postcards, for a complete travel themed invitation set.
Purple Trail has a huge variety of designs including modern, traditional, tropical, elegant, luxurious and rustic. No matter what your style is, you're bound to find the perfect invitation on their site. But if you don't find a design that speaks to you, don't fret because the best part of Paper Trail is that all of their invitations can be customized to match your wedding colors, style and theme. You can easily modify the background color and add as many photos, text boxes and embellishments as you'd like. If you're the DIY type, you can get really creative and upload your own design! They have a very easy to use design tool that lets you get super creative with your invitations.
Before I wrote this post, I ordered some samples so that I could see first hand if these were high quality enough for me to recommend. The verdict? I was really impressed. These are premium, high-quality invitations at affordable prices. I spent some time browsing their site, and here are just some of my favorite designs for destination weddings. But make sure you check out their site because this post doesn't even begin to scratch the surface. They have a ton of options and like I said, you can even upload your own design.
So without further ado, here are some of my favorite destination wedding booklet and tri-fold invitations.
Booklet Destination Wedding Invitations
Tropical Destination Wedding Invitation Booklet
Travel Themed Destination Wedding Invitation Booklet
Ombre Destination Wedding Invitation Booklet
Elegant Destination Wedding Invitation Booklet
Simple Swirl Wedding Invitation Booklet
Watercolor Wedding Invitation Booklet
Chalkboard Destination Wedding Invitation Booklet
Tri-Fold Destination Wedding Invitations
Travel Themed Invitations
Tropical Wedding Invitations
Featured:

Enter to WIN a FREE Destination Wedding Valued at $30,000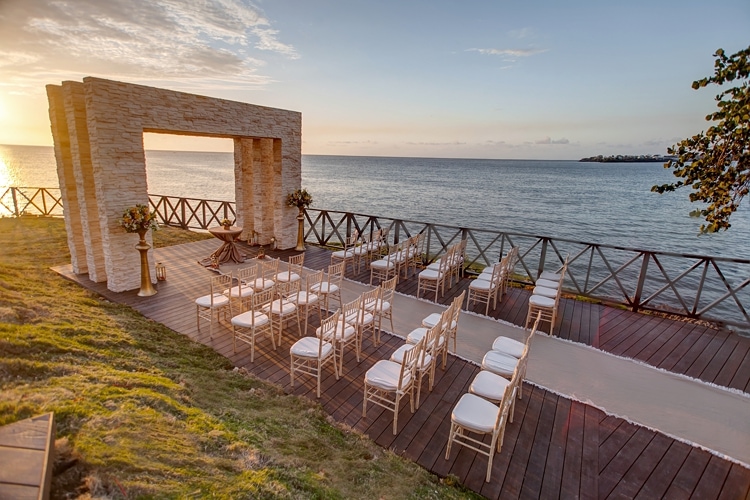 How would you like to win a TRULY FREE destination wedding at a luxury all-inclusive resort? I'm so excited to share all the details of this amazing contest with a prize valued at $30k. It's really easy to enter and if you win, you'll get free roundtrip airfare, 7-night accommodations at a luxury all-inclusive resort, a free ceremony and private reception with a bouquet, DJ, dance floor, cake, centerpieces photography & videography package… the works. As if that wasn't enough, even your wedding guests would get free 5-night all-inclusive resort stay, free excursions, and private airport transfers. This is an amazing giveaway so go ahead and stop what you're doing right now because this is quite literally the opportunity of a lifetime. READ MORE
Featured:

Unique Poolside Bachelorette Party Inspiration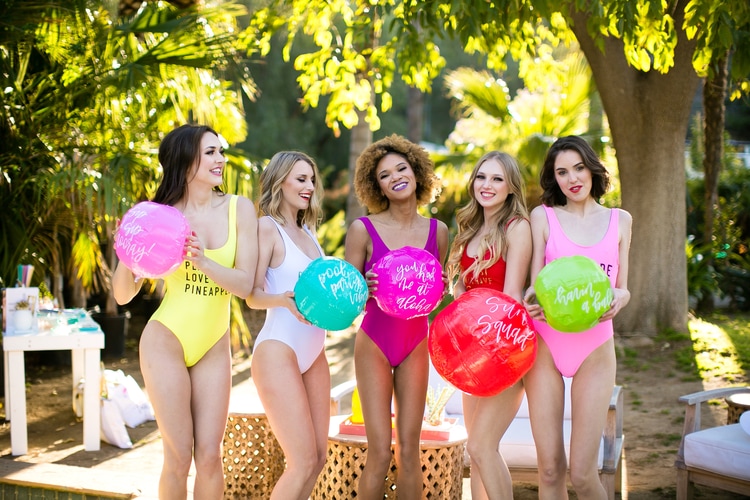 This unique tropical poolside bachelorette party is #GOALS! The décor was tropical, colorful and fun – bringing a cheery vibe that set the tone for a flawless and relaxed day. There were tons of personalized details –from sunscreen and chapstick, to soda and champagne, sun hats and fans, magazines, personalized tumblers, and even a wet bikini bag to hold their suit while they slipped into some adorable "Bride's Beaches" cover-ups. Of course, what's a good party without some fun games? Tons of fun ideas in this post. Read more
Cynthia is the founder and editor of Destination Wedding Details.She has over 15 years experience in the Marketing and Event industry and launched Destination Wedding Details in 2010, shortly after planning her own destination wedding. Cynthia uses her experience and genuine passion, to inspire brides who are planning their dream wedding away from home.