Today I am featuring what I believe is the definition of "destination wedding perfection". And I promise I'm not being hyperbolic. Jessie & Drew's wedding in Kauai literally checks off all the boxes. A breathtaking location? Check. A sweet and fun loving couple? Check. An abundance of stunning details in an eye-popping color palette? Check, check, check! Add to that, the super talented team at Kevin Ashley Photography who was there to capture every detail, and you can see why I think I've died and gone to destination wedding heaven. So sit back and enjoy, because you my friends are in for a real treat today.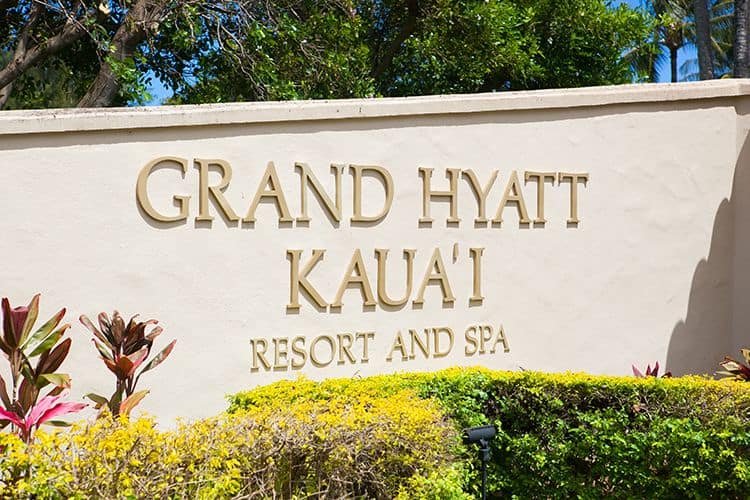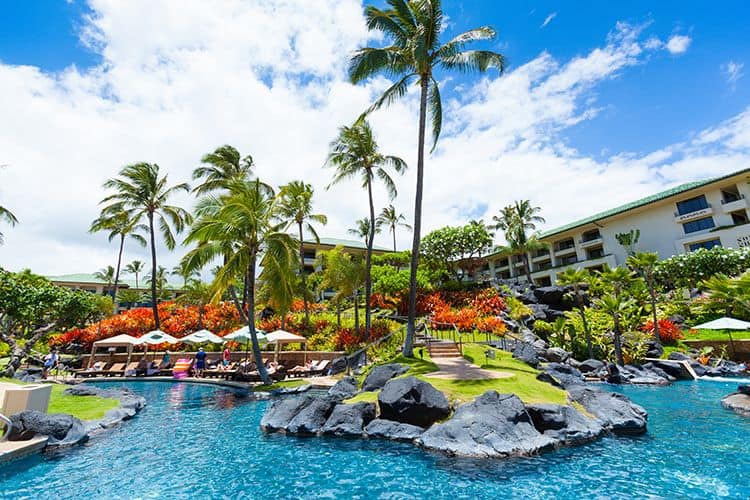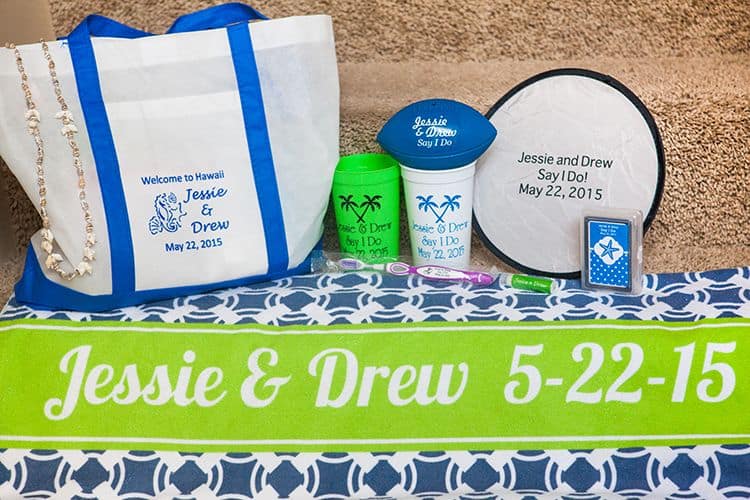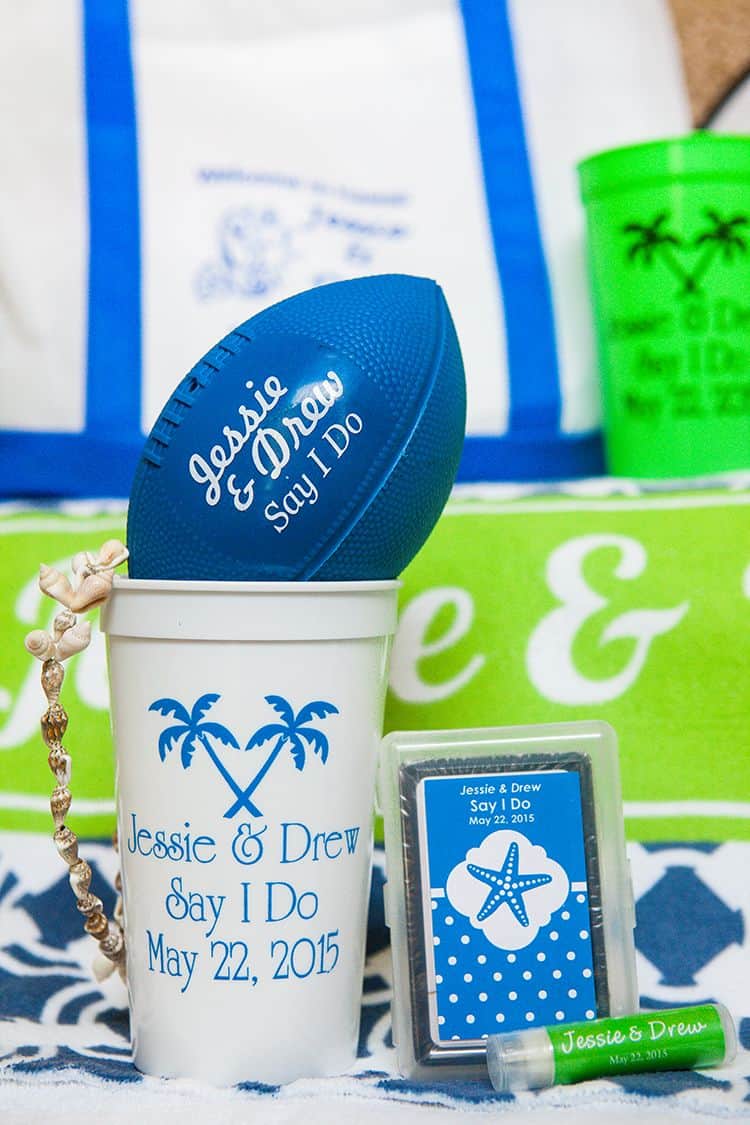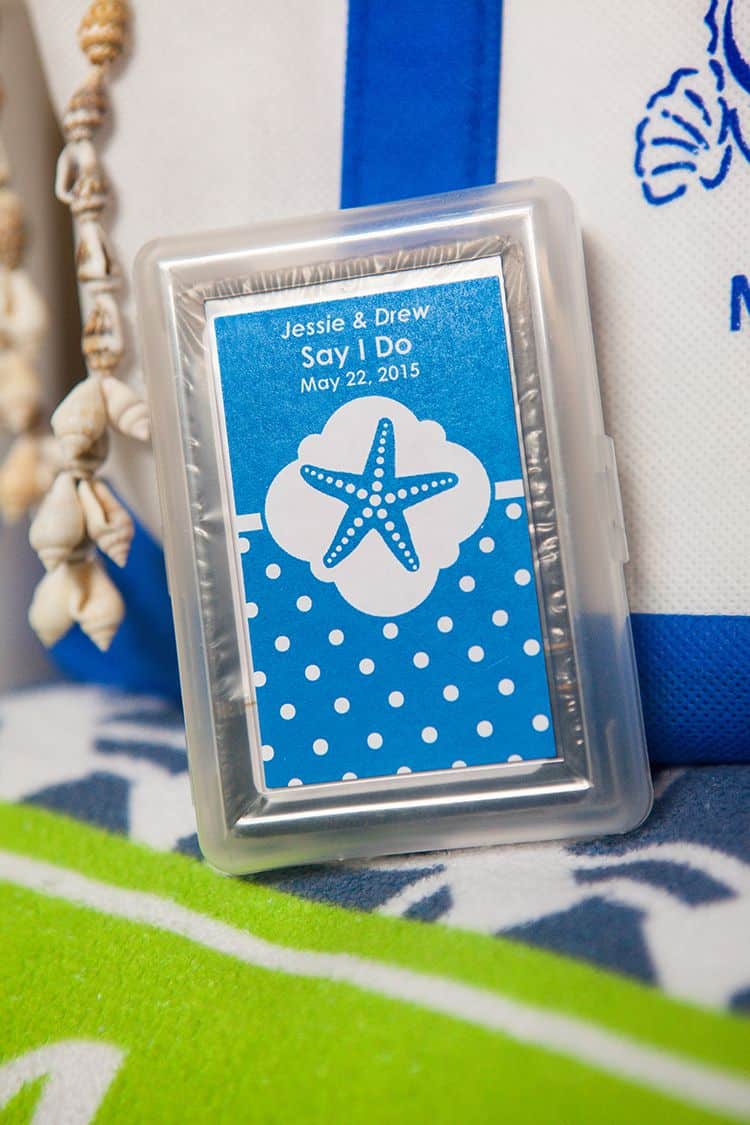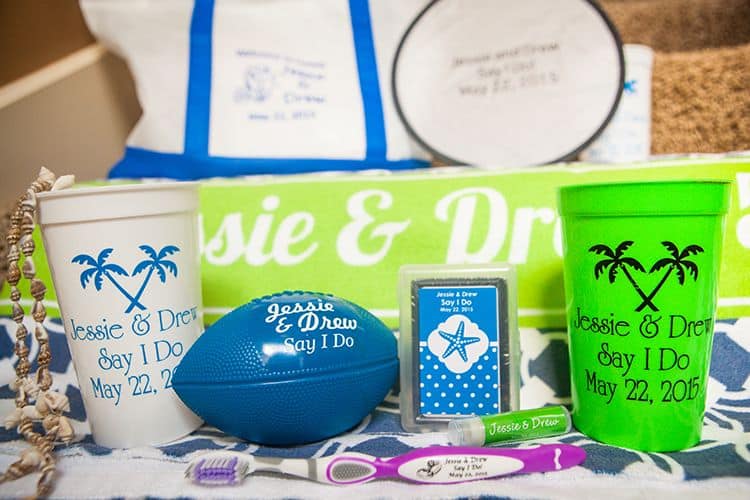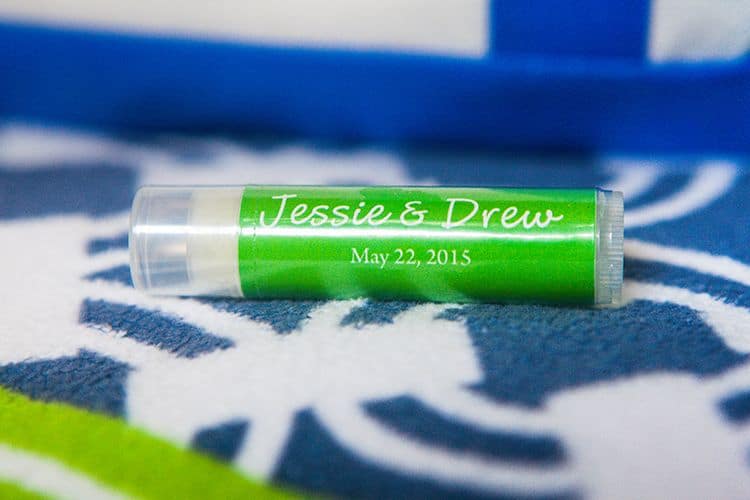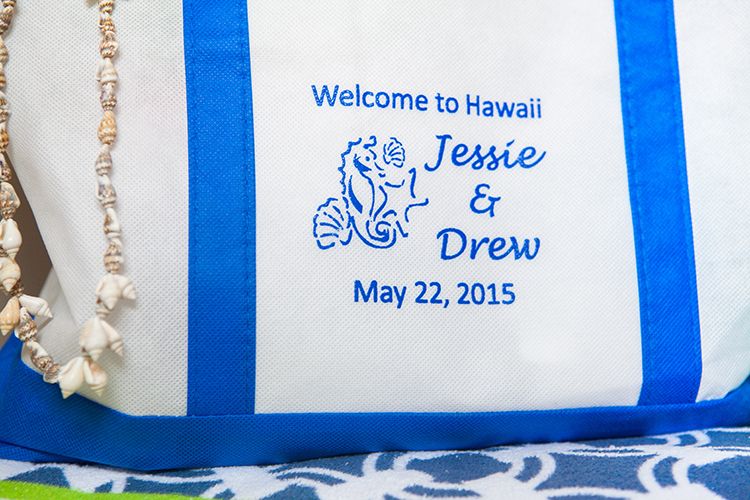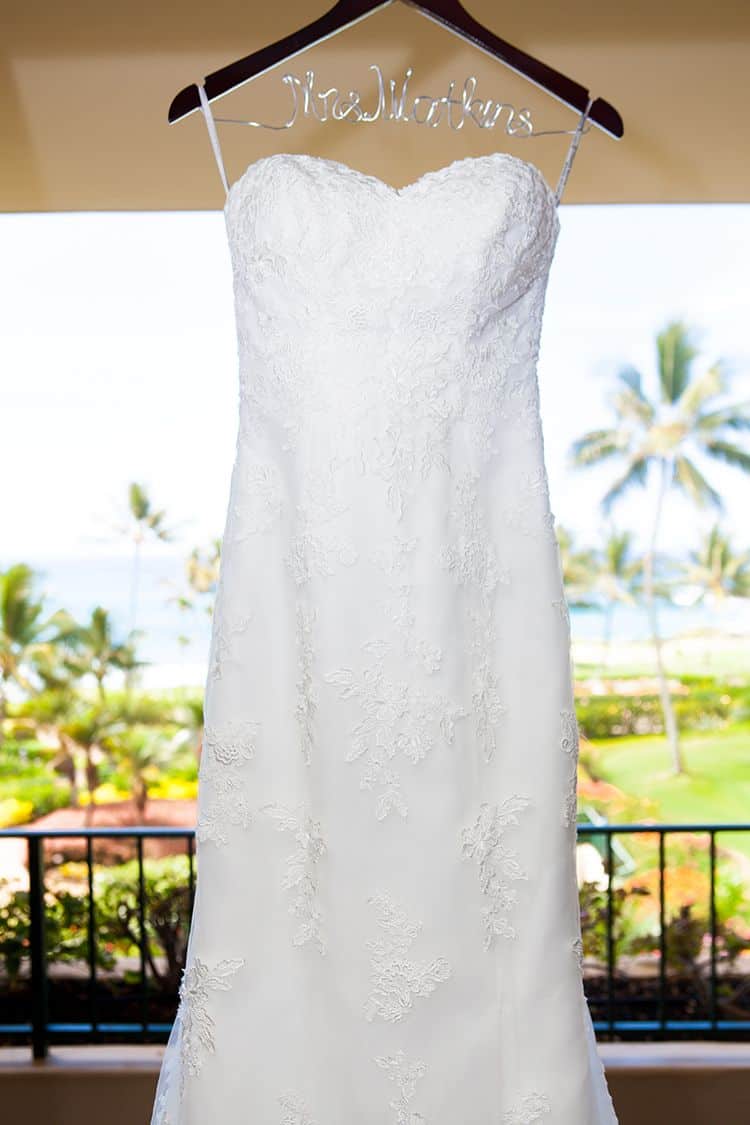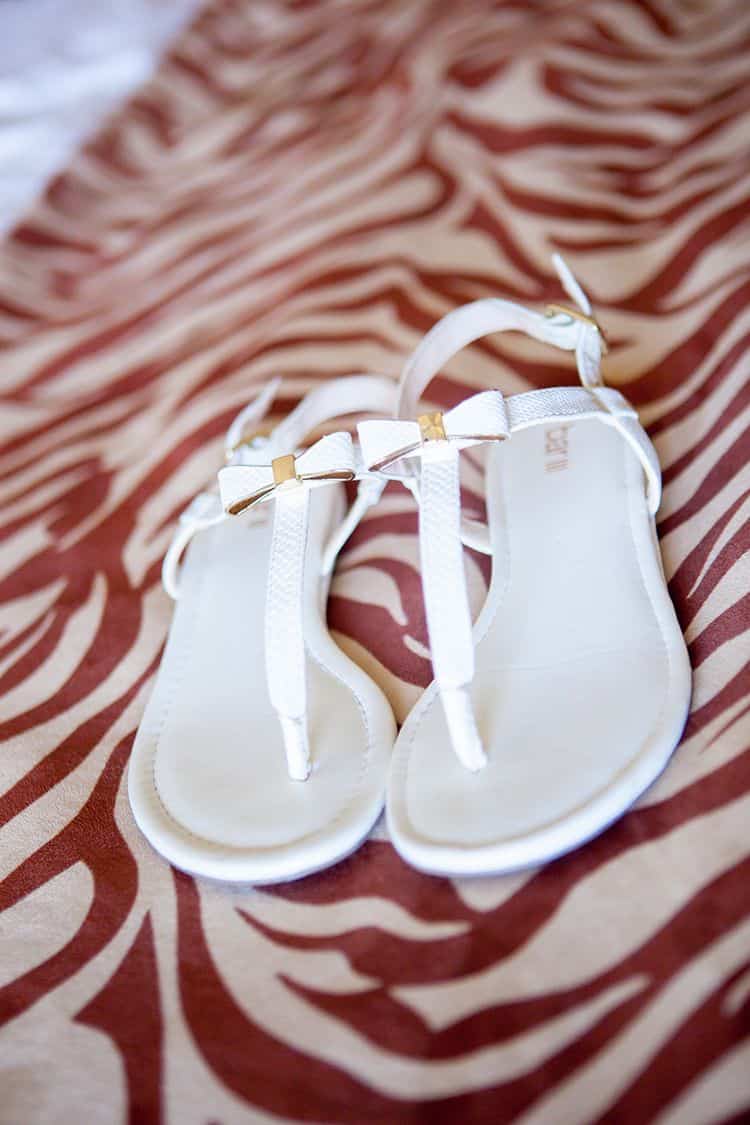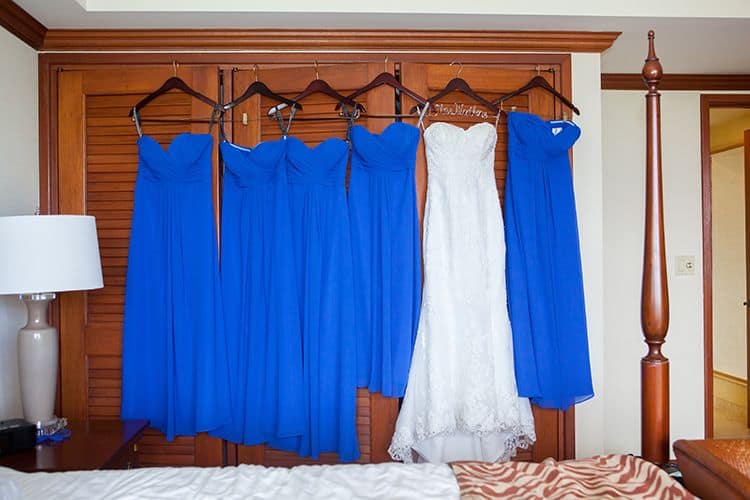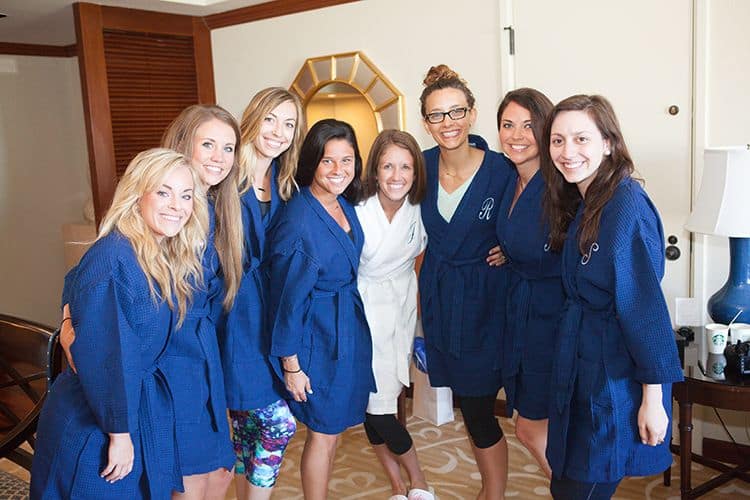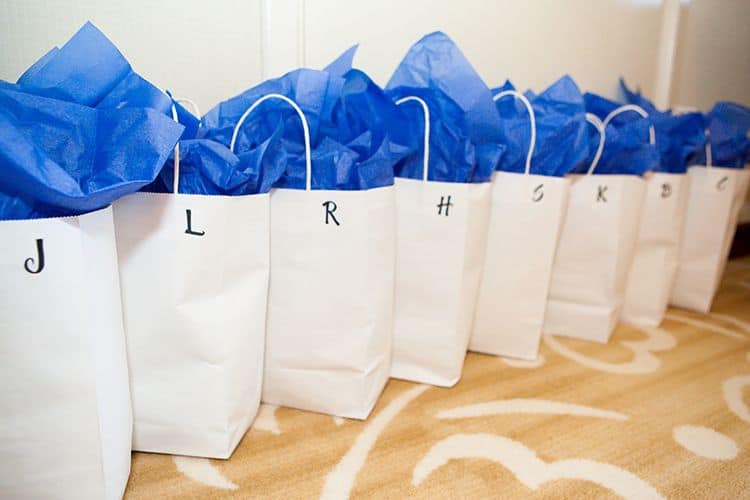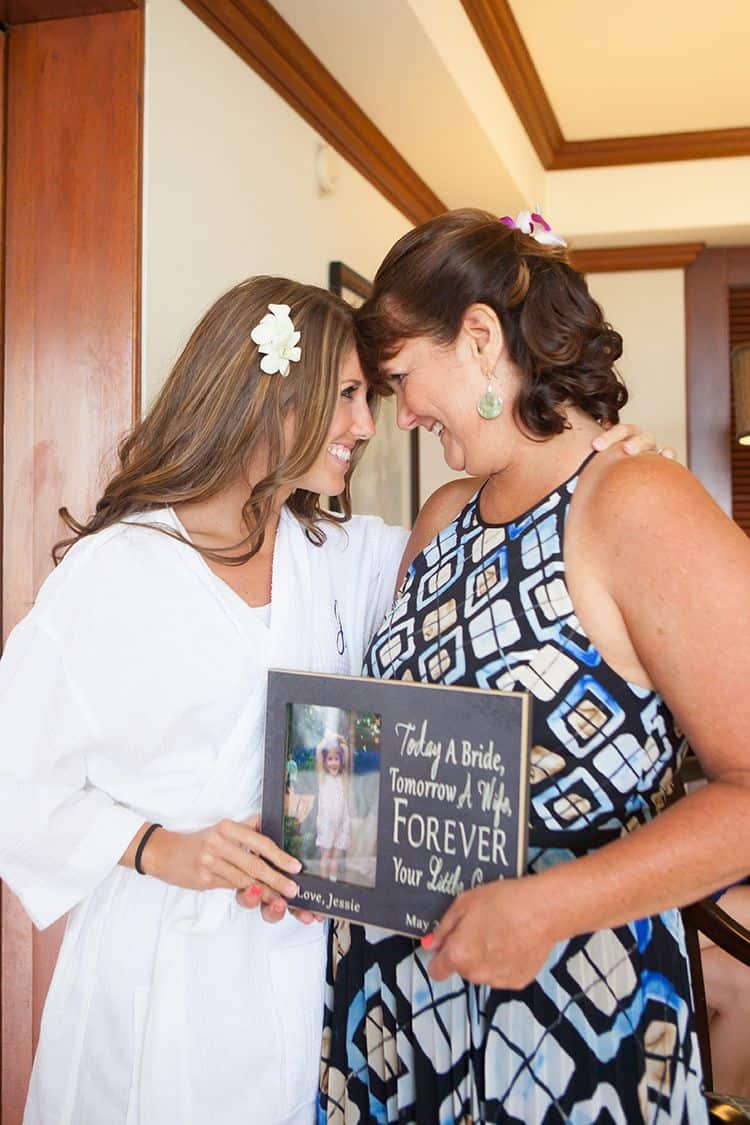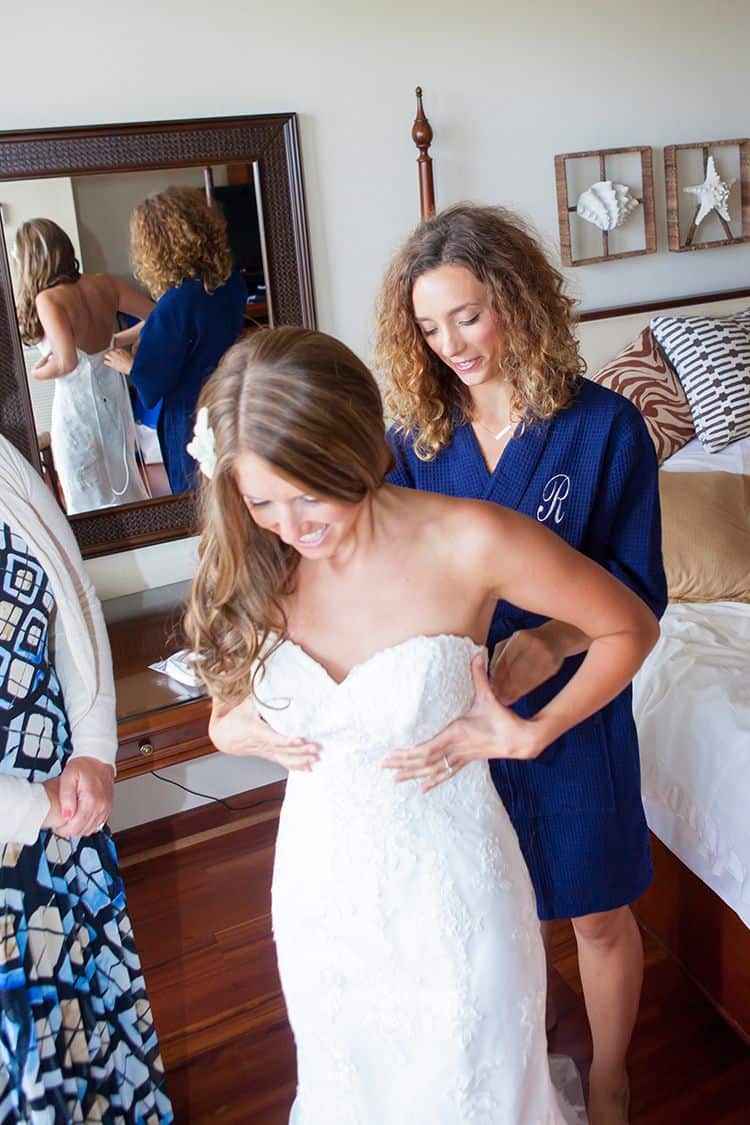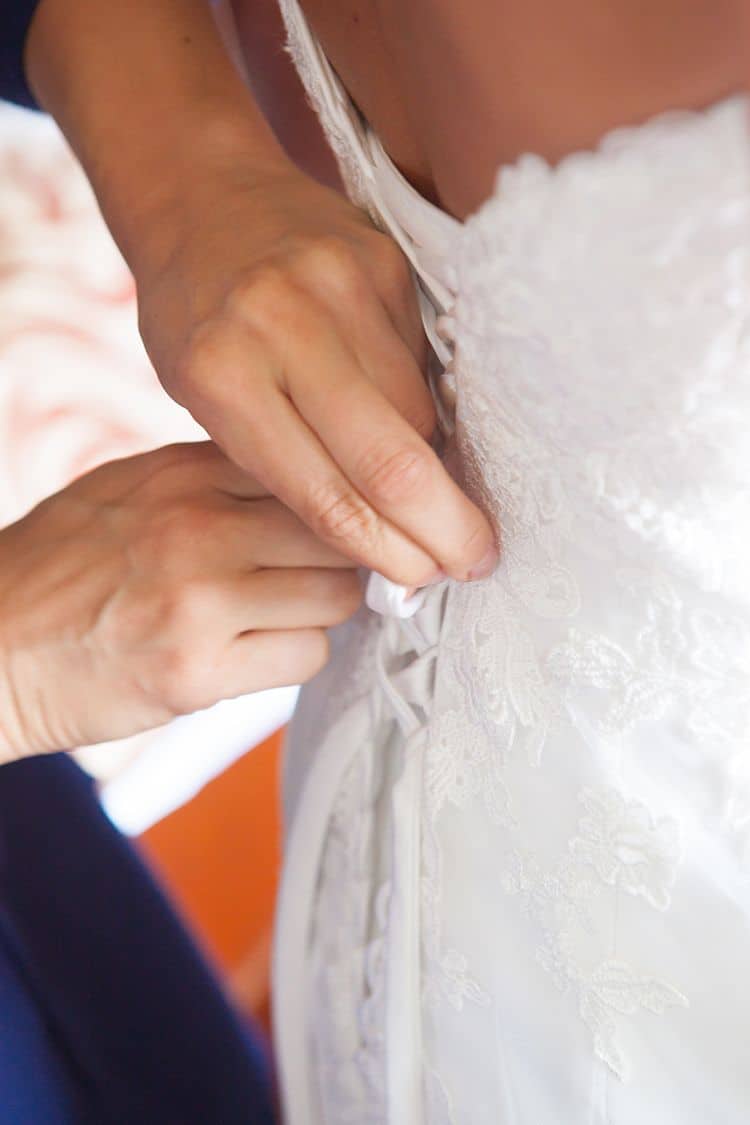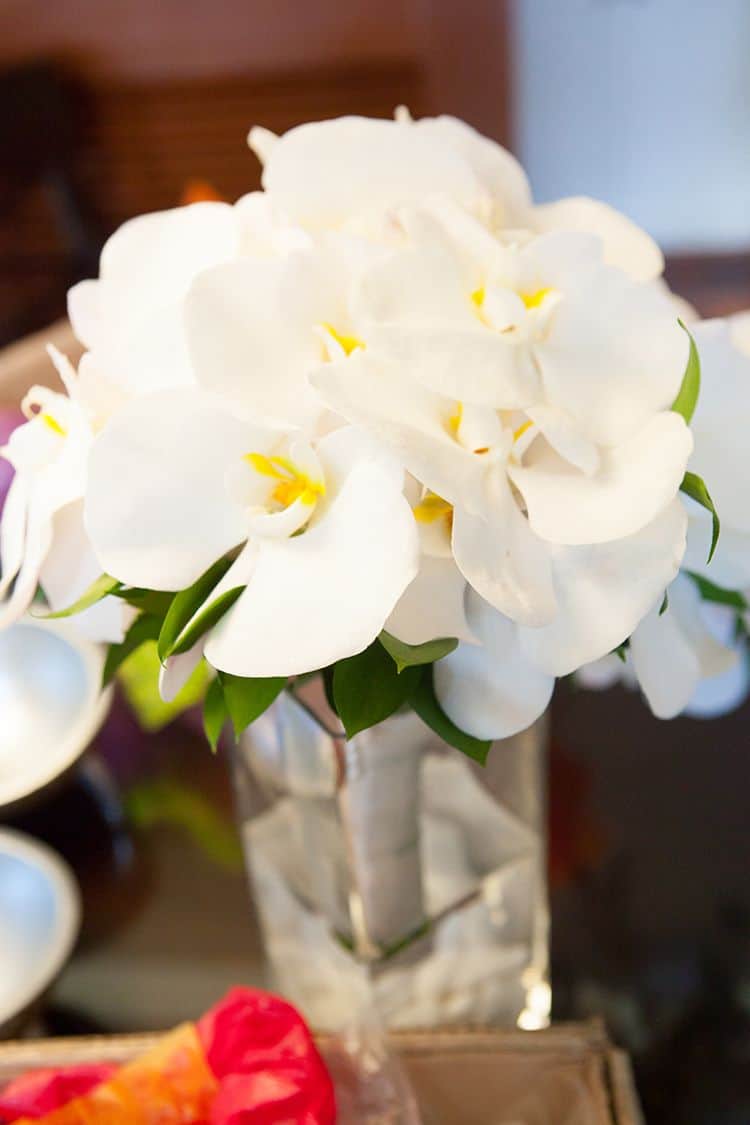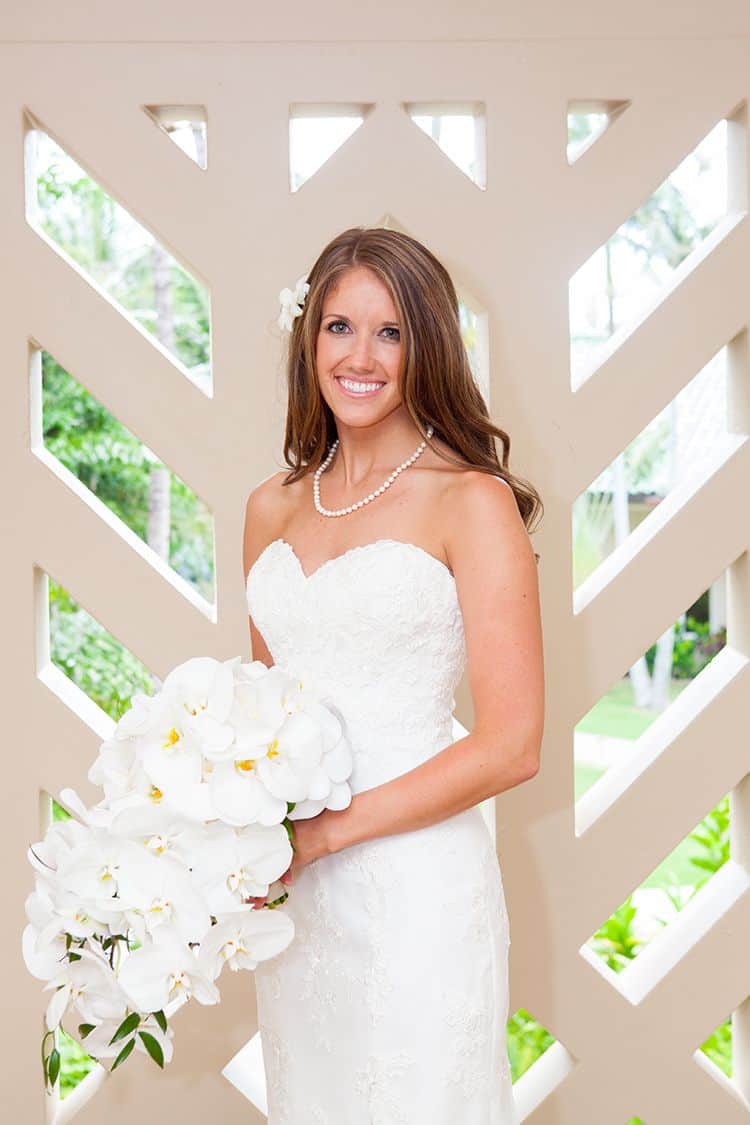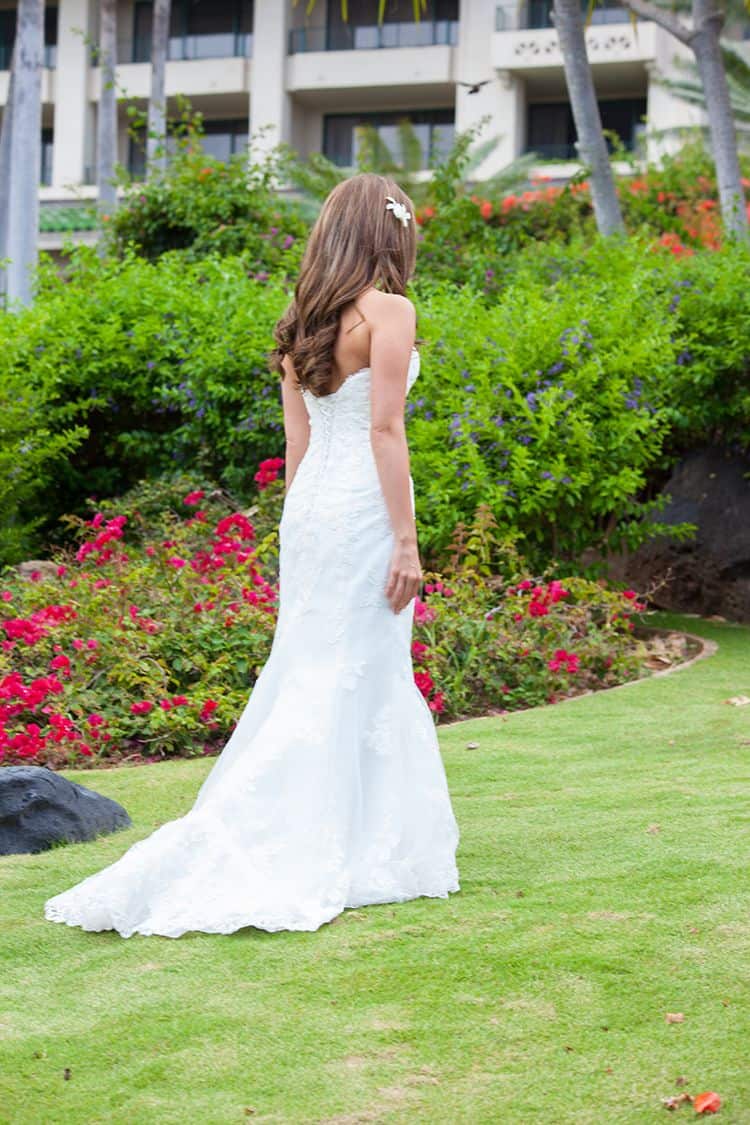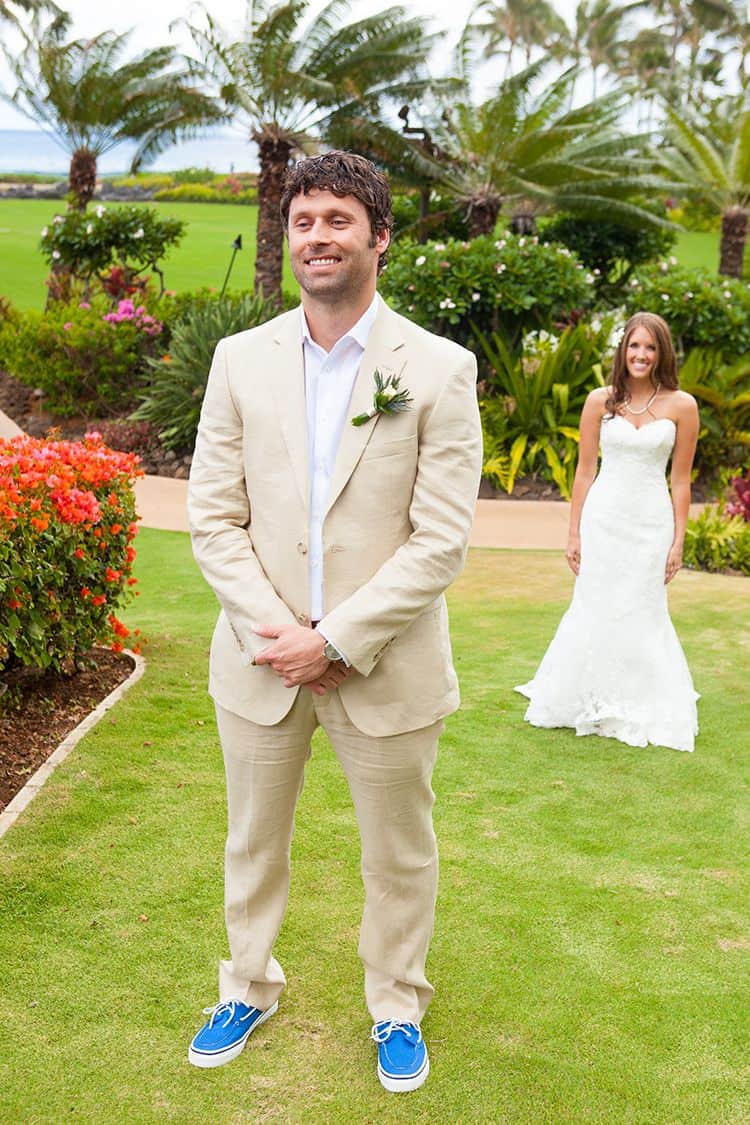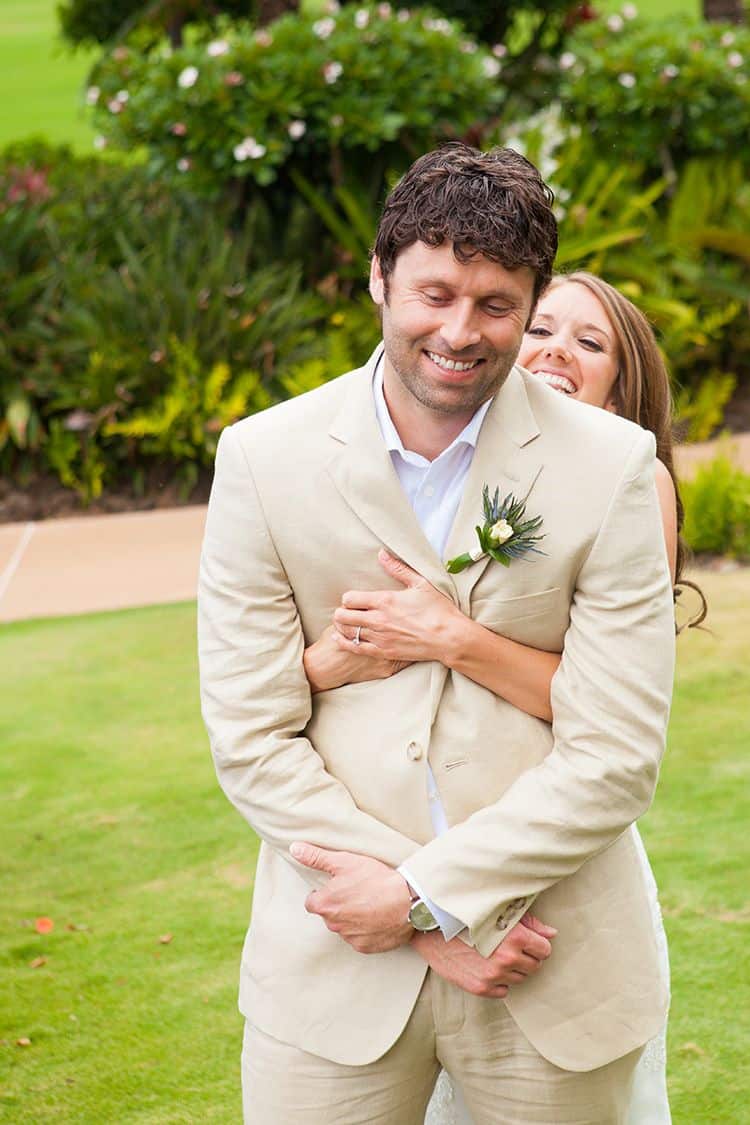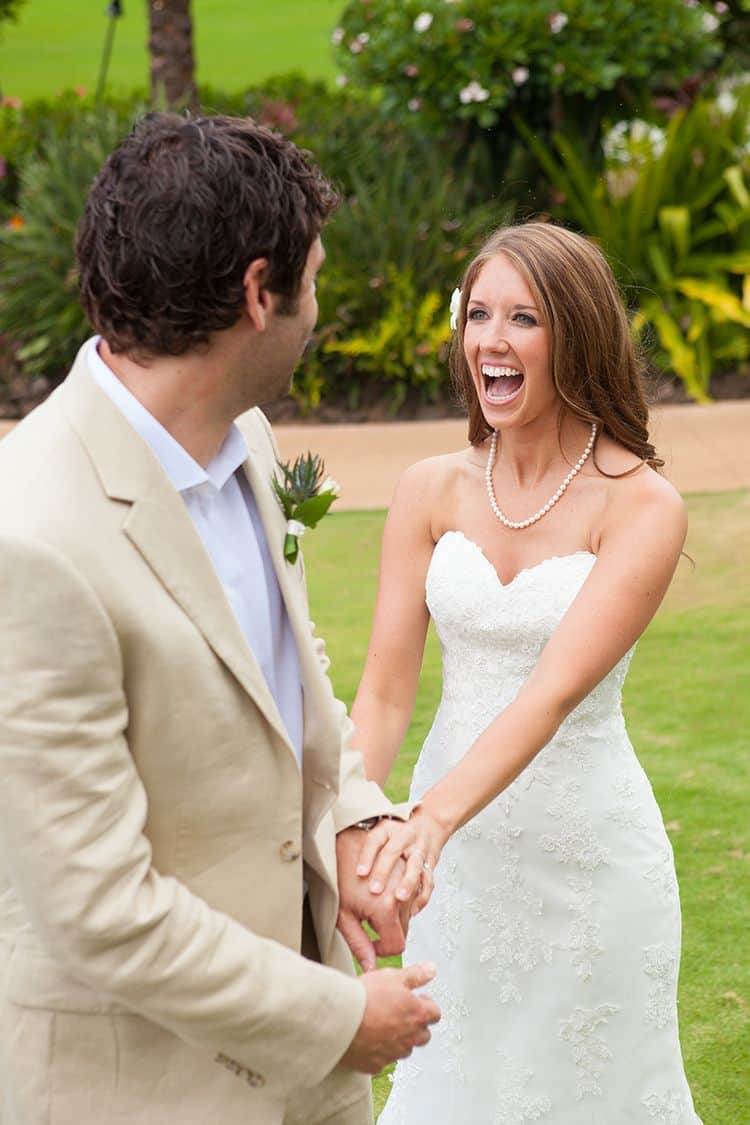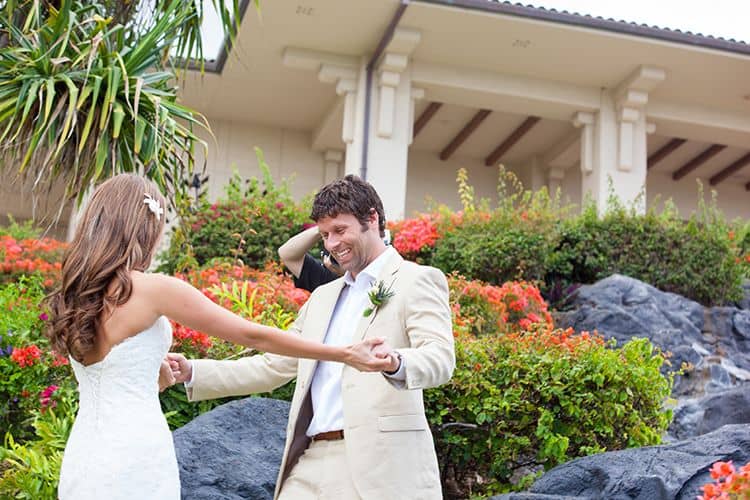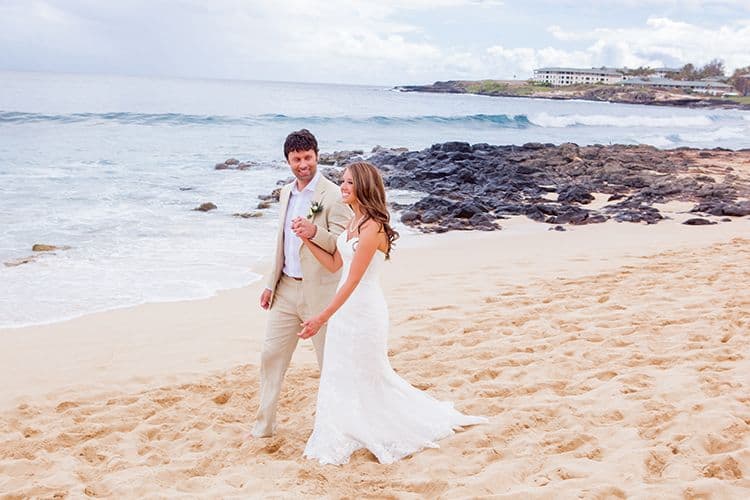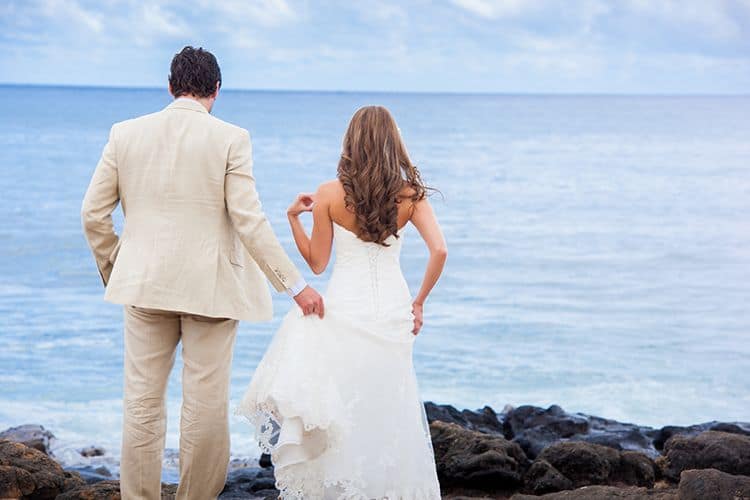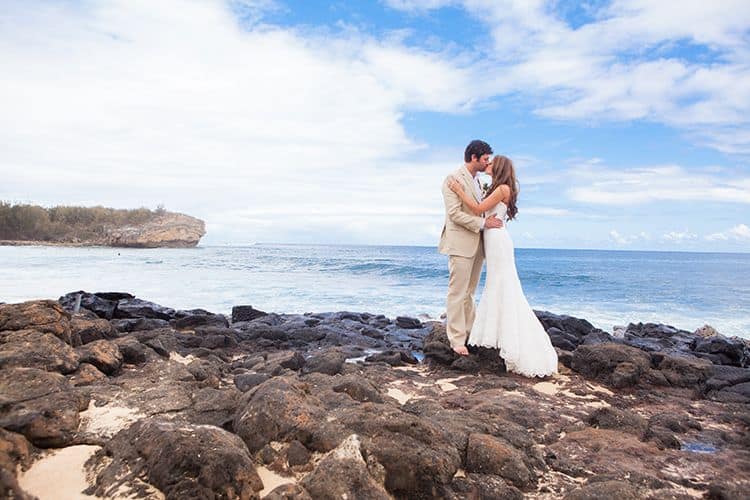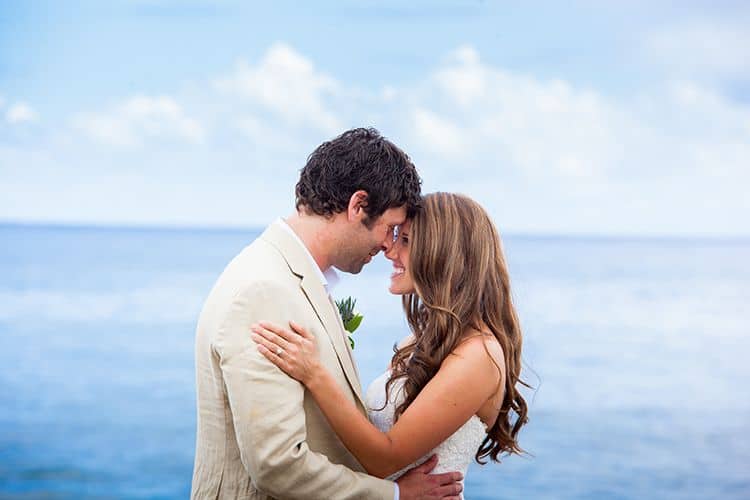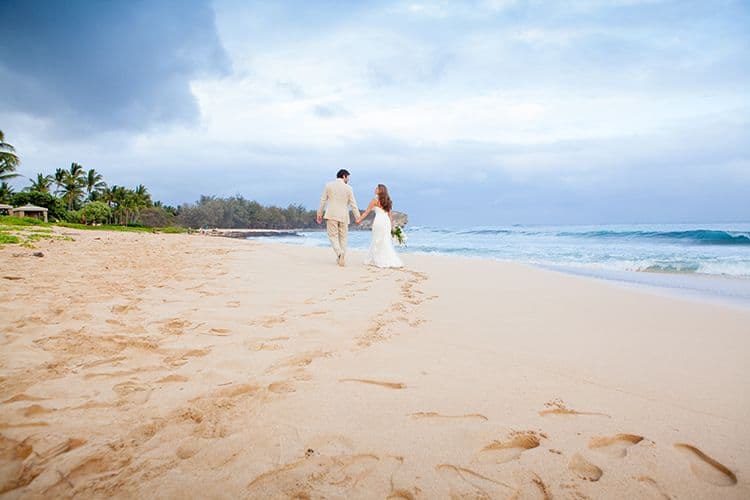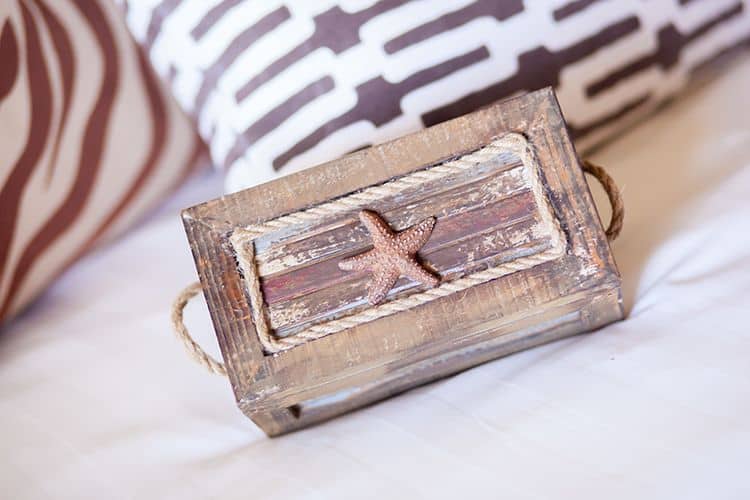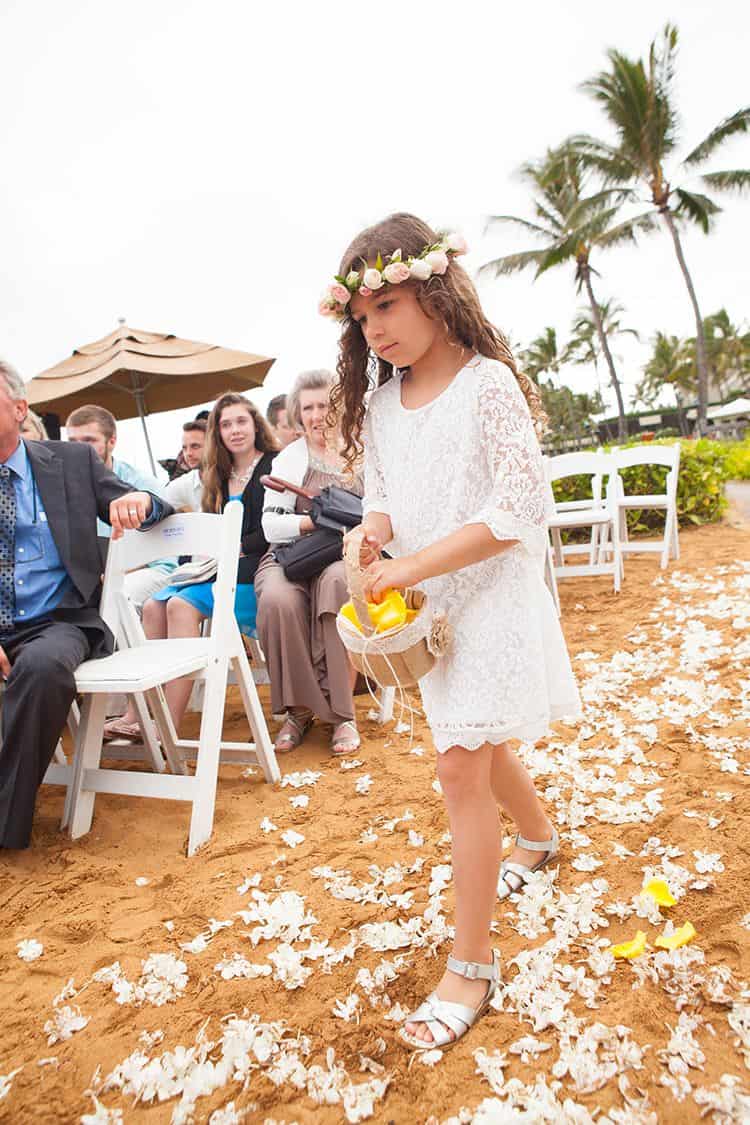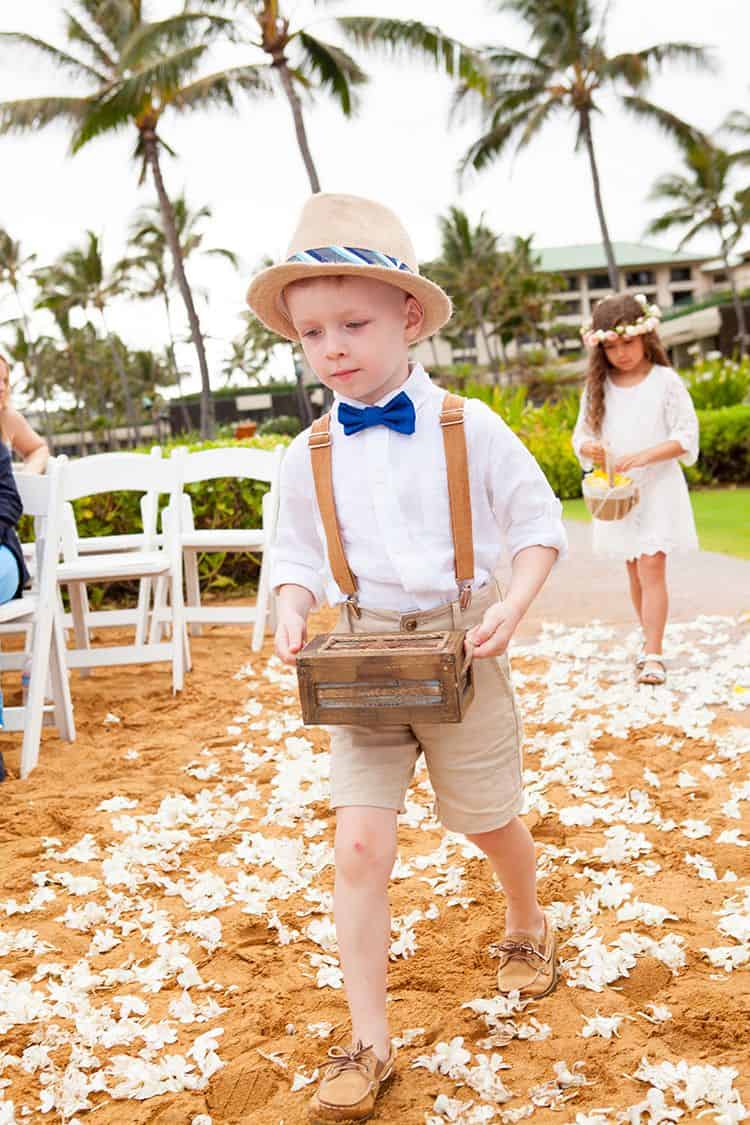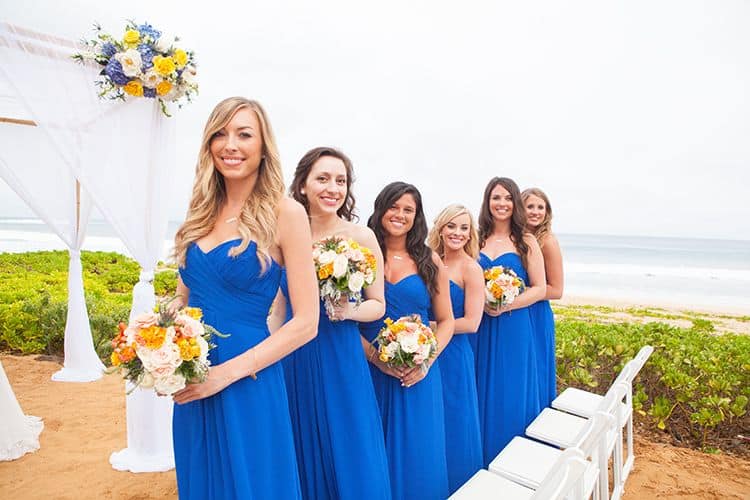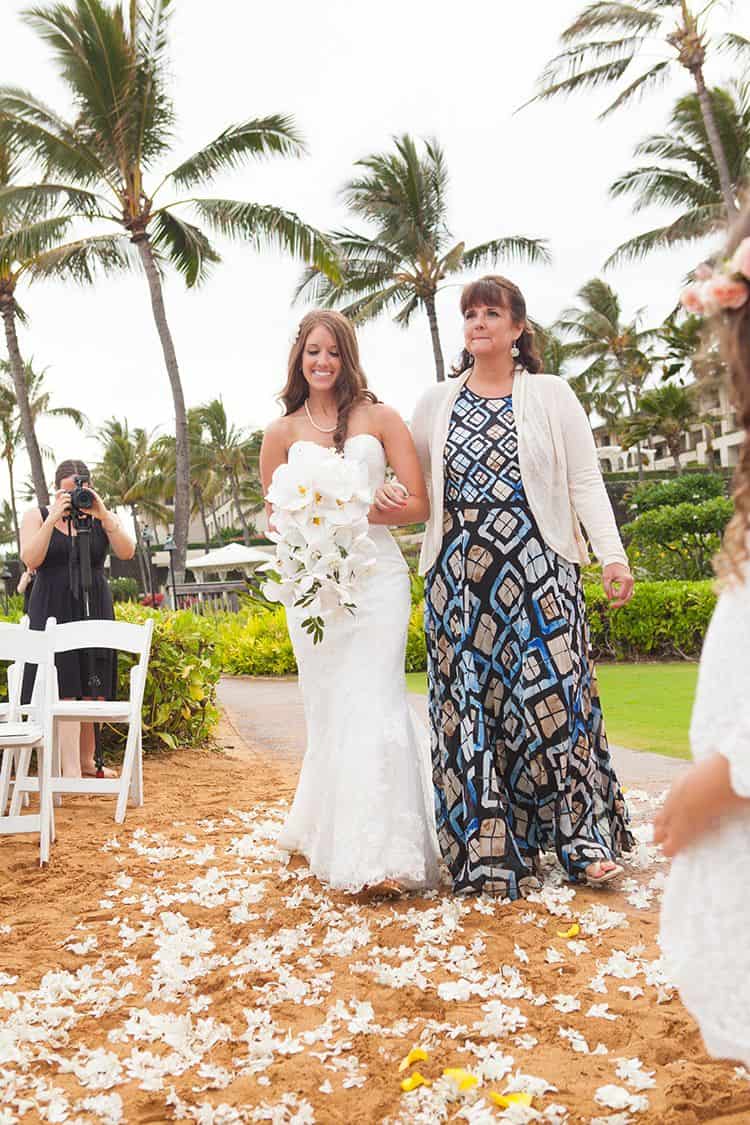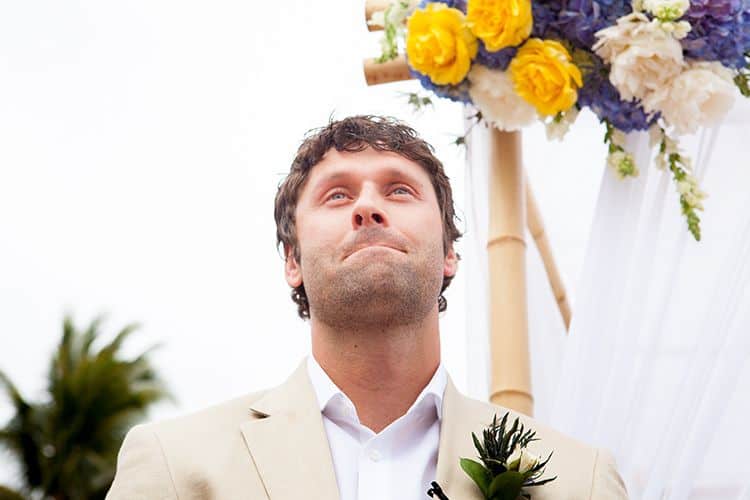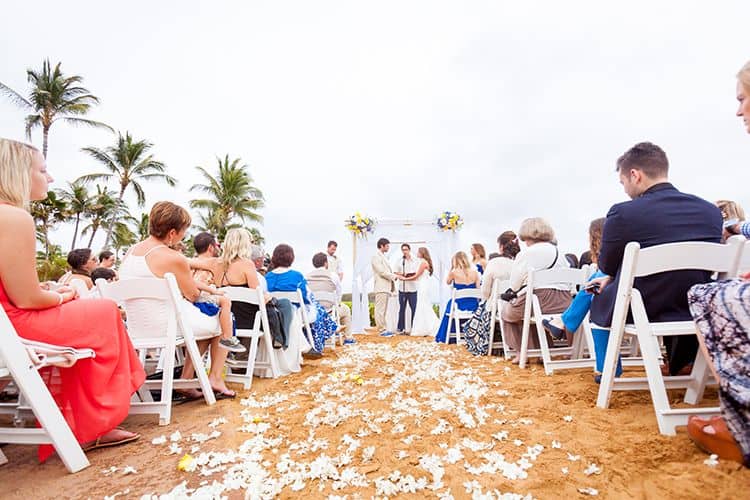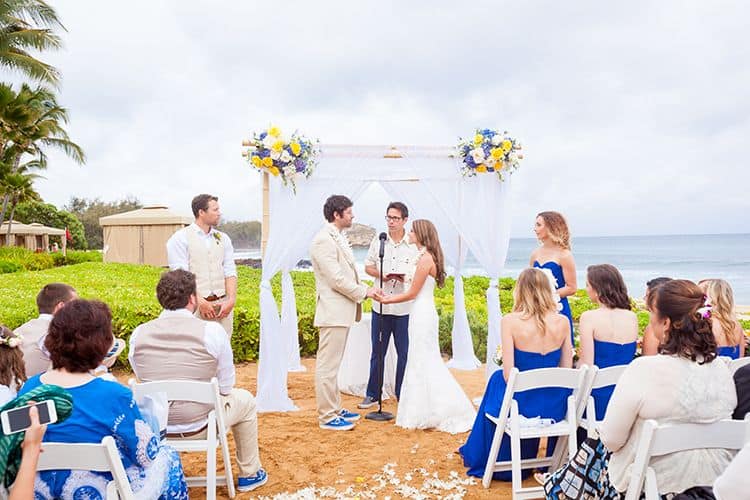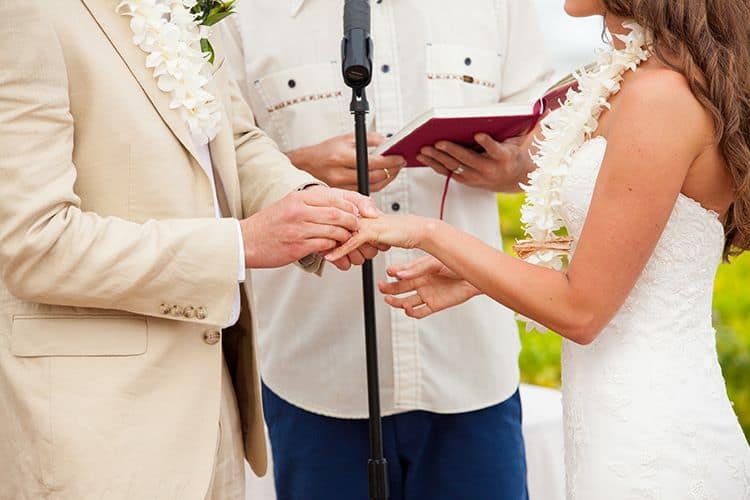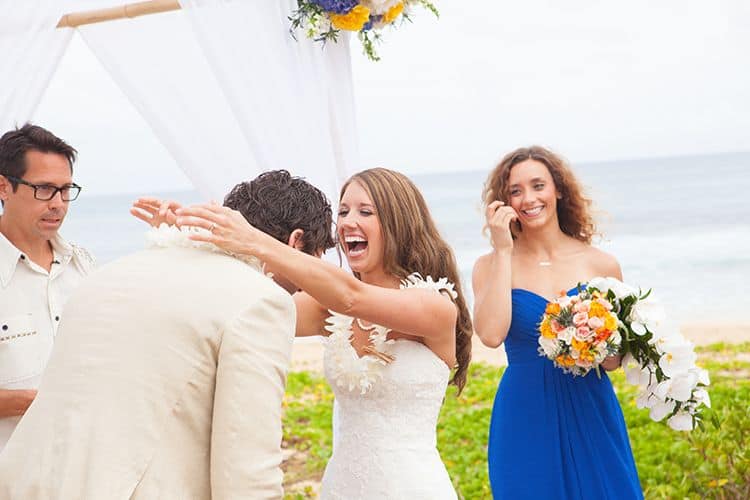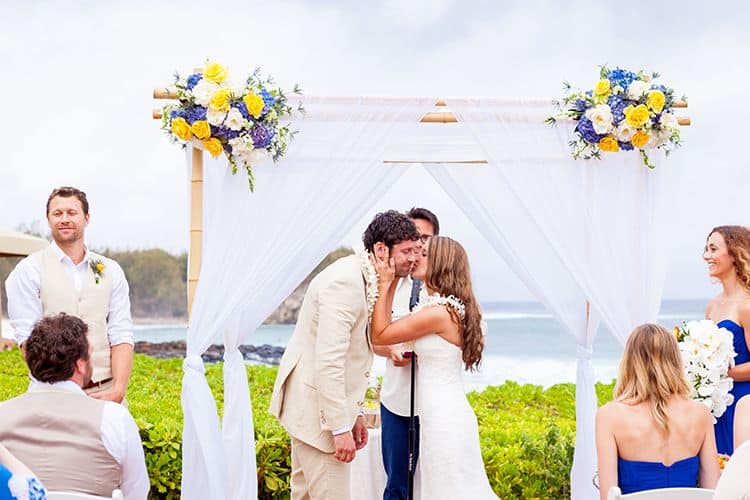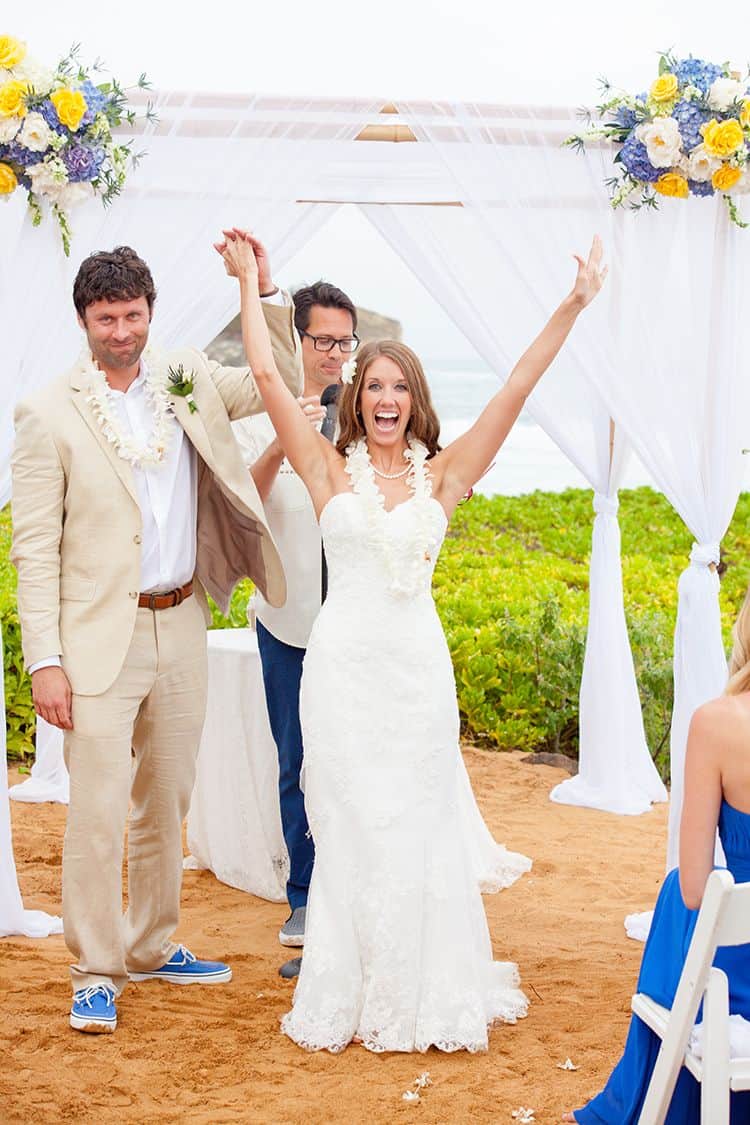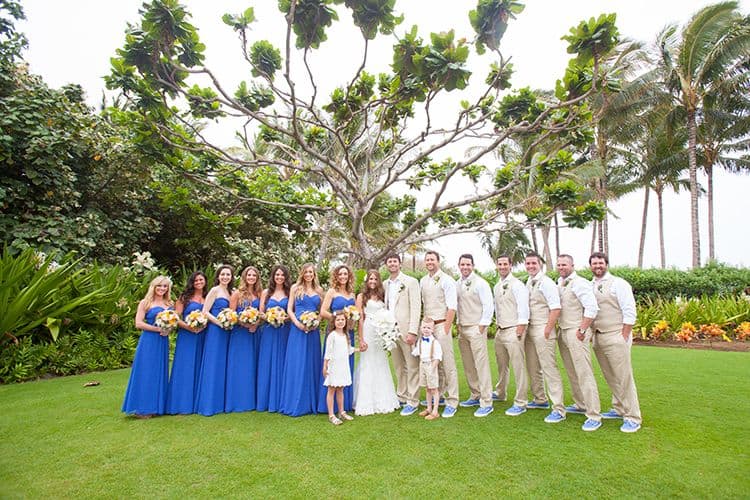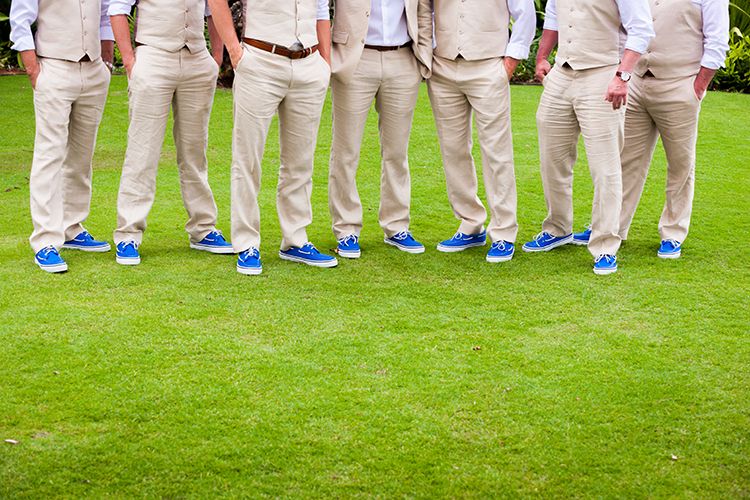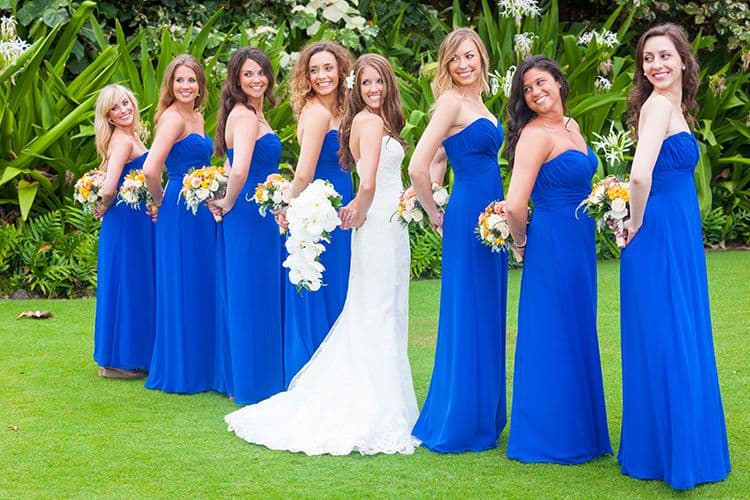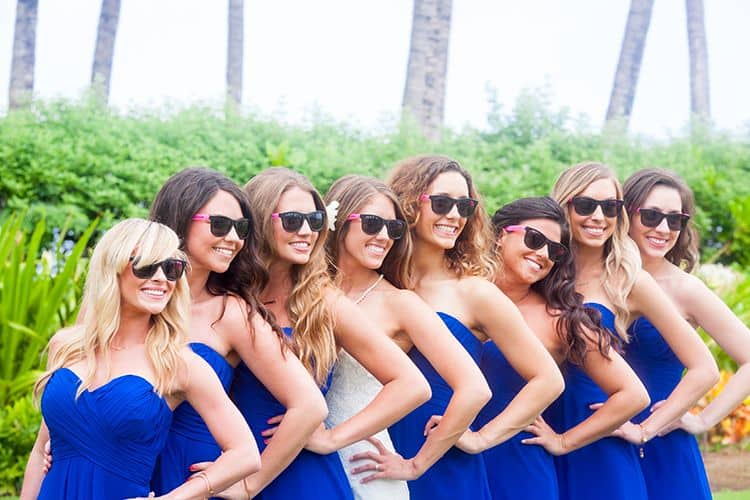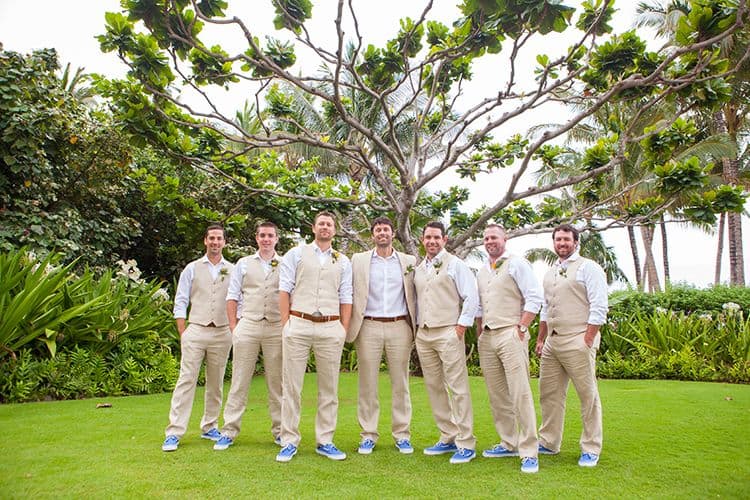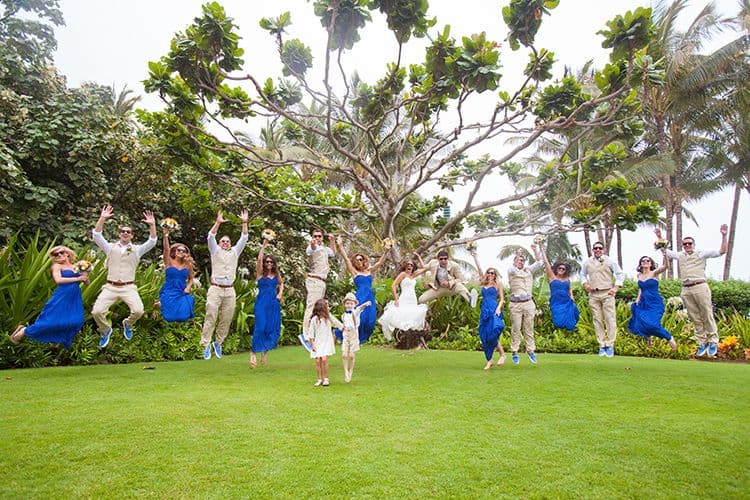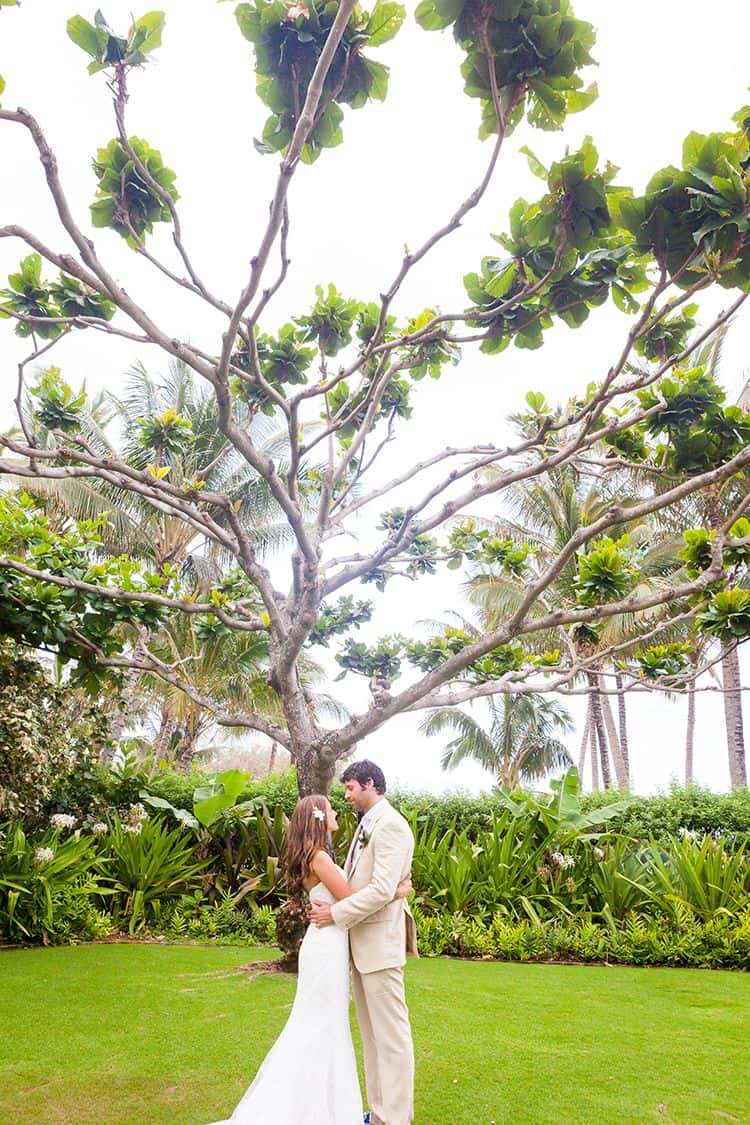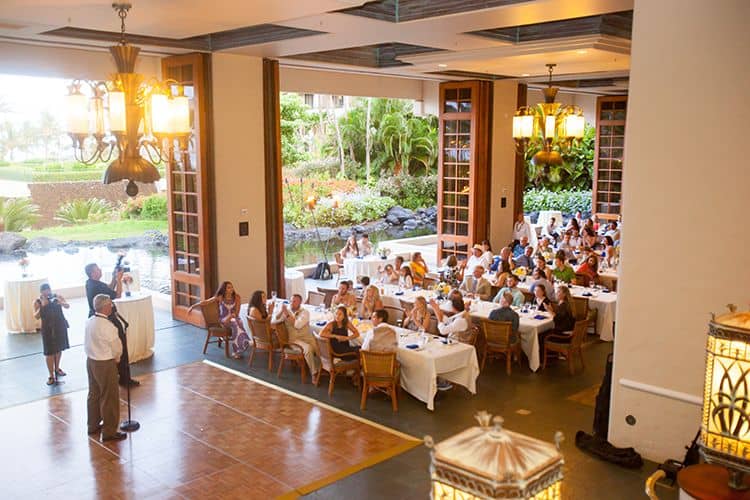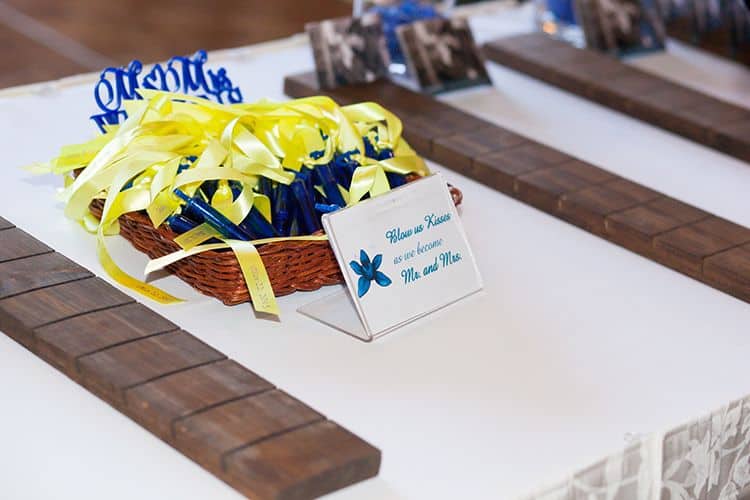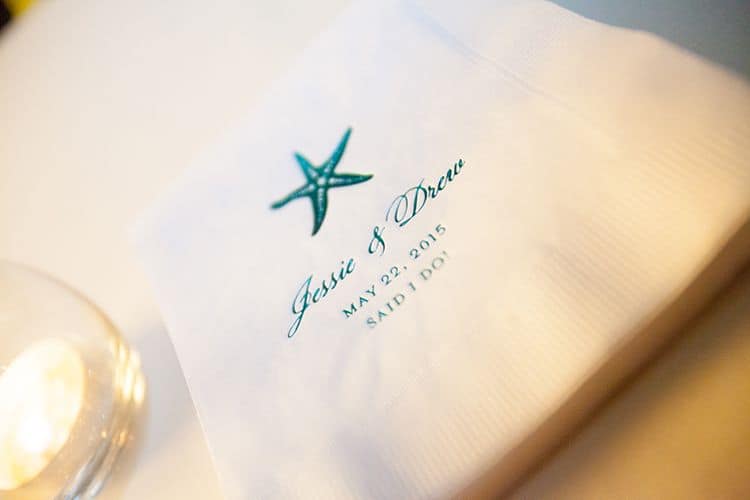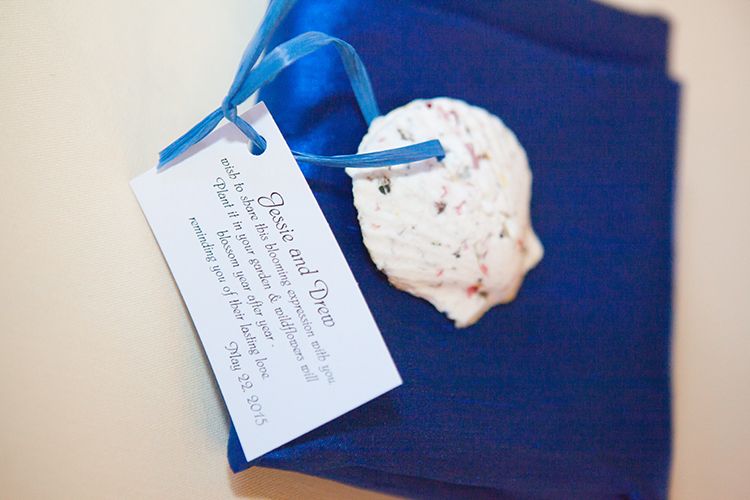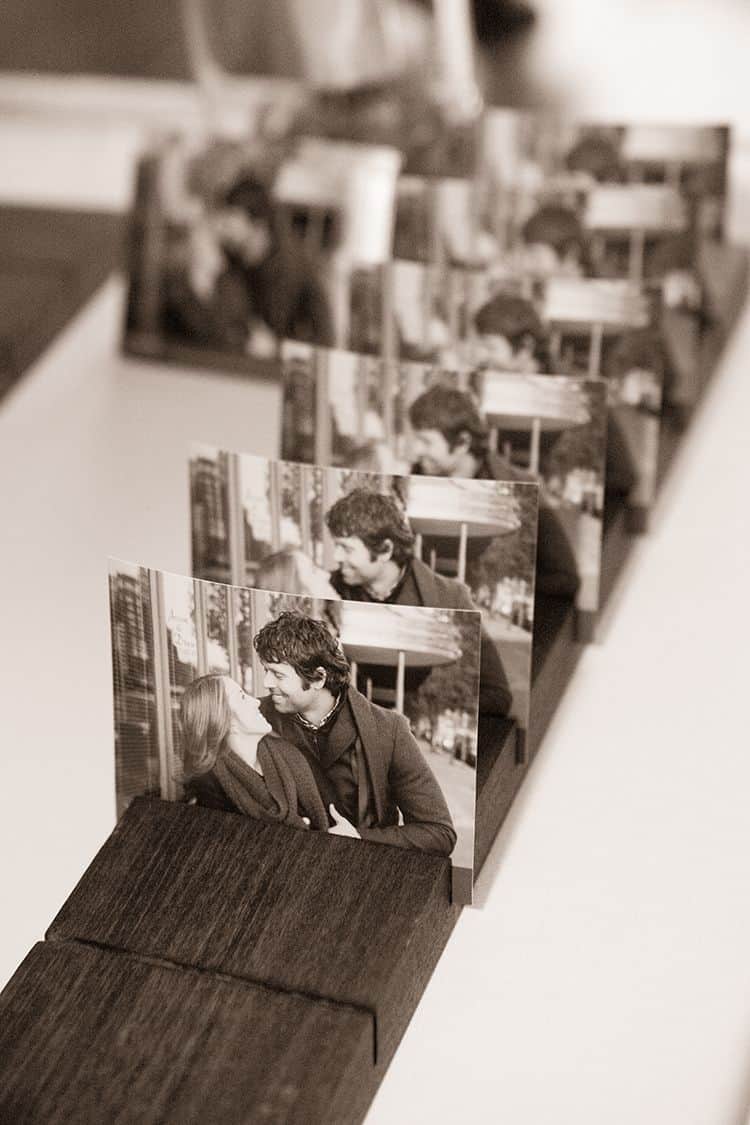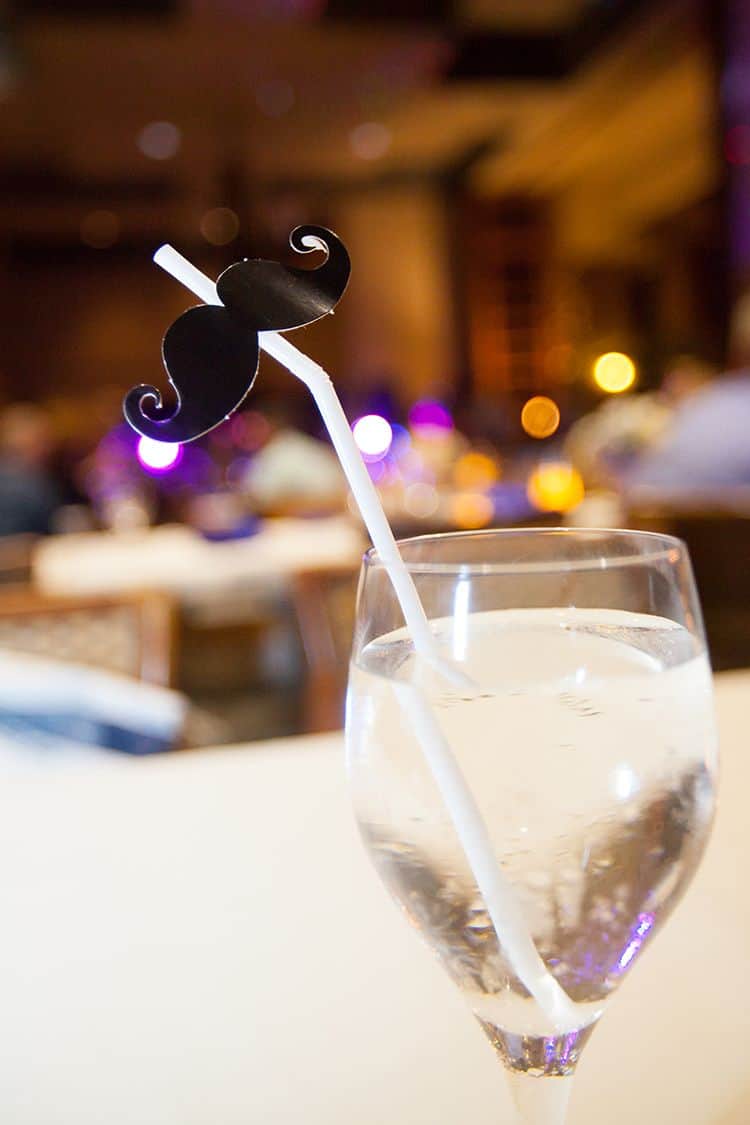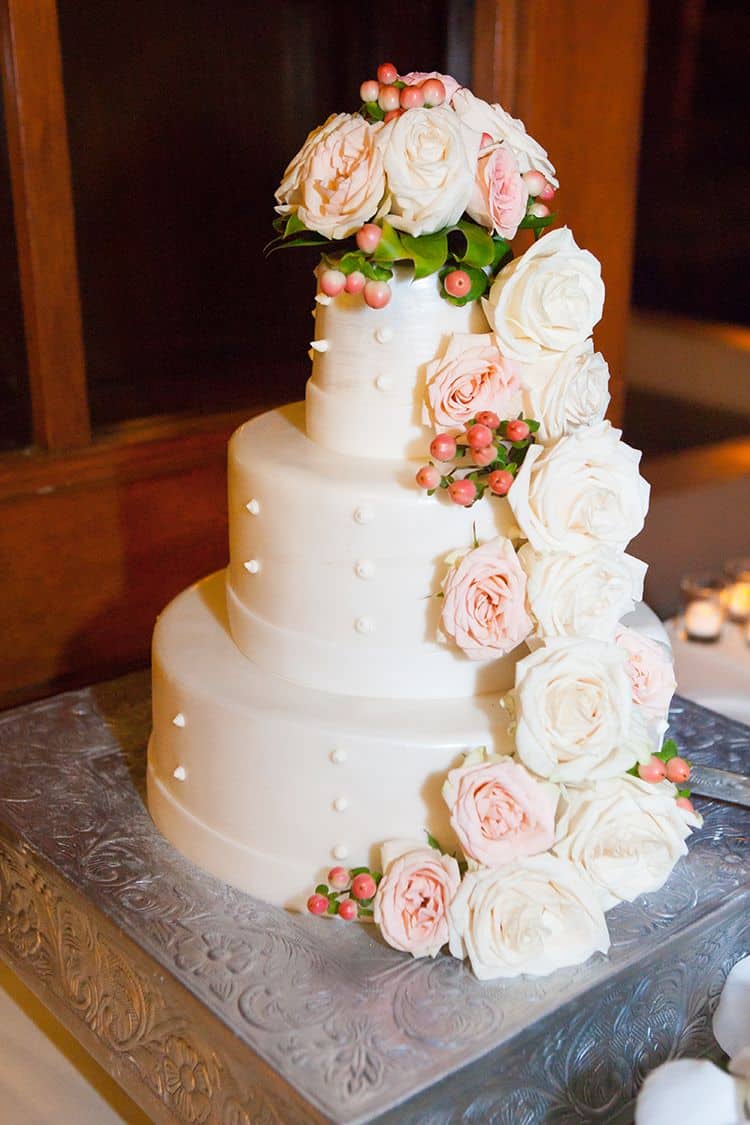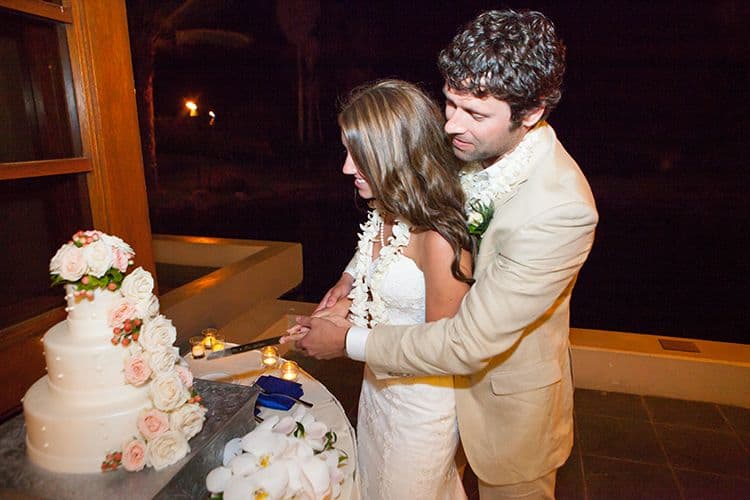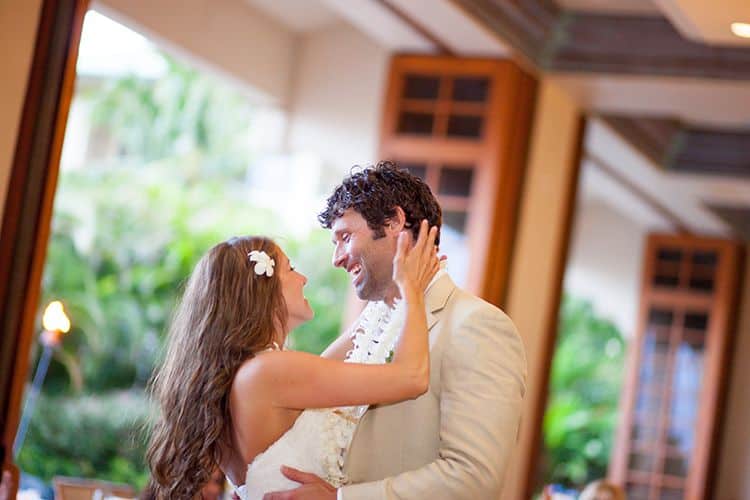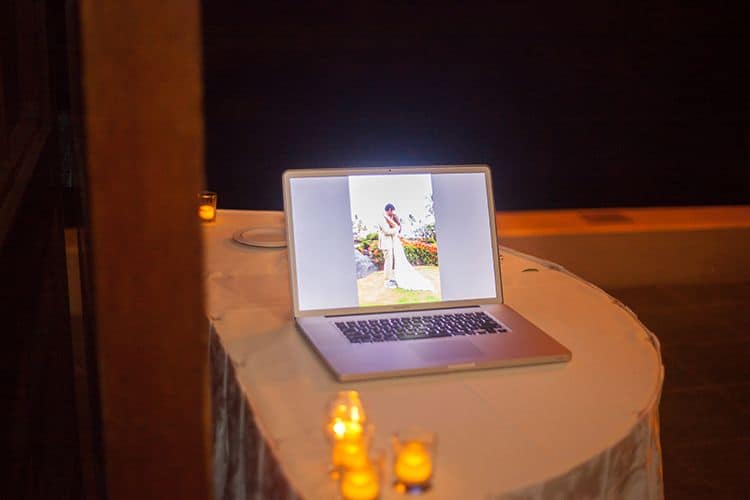 Real Destination Wedding Inspiration from the Bride
Why did you choose to have your destination wedding in Kauai?
My husband's grandmother turned 90 this year and wanted to take the family to Hawaii to celebrate. They chose the island and hotel and we decided it sounded like a great place for a wedding, so we got my family on board and started planning.
How many people attended your wedding in Kauai?
60
What were your sources of inspiration when choosing your colors, flowers, cake, etc..?
I got most of my ideas from pinterest (big surprise). I saw these bright royal blue dresses and thought they would look so pretty on the beach. Everything else fell into place after we picked the dress color.
What was your favorite wedding detail and why?
We loved our unique wedding announcements, which my MOH designed for us (she's a graphic designer). She made little cartoon characters that looked JUST like us and had us standing on a beach! Another favorite detail would be the welcome bags we had for each guest. They had beach towels, cups, sunscreen, sunglasses, etc. So much fun for a destination beach wedding!
Was there any tradition that you skipped or a tradition that you put a "destination wedding" spin on?
We chose to do a lei exchange during our ceremony instead of a unity candle or sand, to put a Hawaiian spin on it. We also had my husband's brother-in-law marry us, which made the ceremony even more special.
What was your favorite part of having a destination wedding?
Being in a beautiful place with our closest friends and family for not only our wedding, but a vacation was amazing. We loved being able to take a moment during the ceremony to look out at everyone who traveled so far to support us and be able to make eye contact with everyone. We loved the small intimate feeling of the wedding.
What was the most memorable part of your wedding day?
Our first look was by far the most emotional; realizing "this is it, we are finally getting married!" made me smile, laugh, and burst into tears of happiness. We were against doing a first look when we first started planning, thinking it might take away from the ceremony, but it didn't at all. We still had the same intense emotional feelings when I was walking down the aisle and we are so glad we did the first look.
Vendors
Photographer: Kevin Ashley Photography
Venue: The Grand Hyatt Kauai Resort and Spa
"We worked with the event planner at the hotel who was FANTASTIC! They recommended a few reliable vendors they work with which made the planning much easier and worry free."
Floral: Martin Roberts Design
Hair and Make up: The Anara Spa
DJ: Kustom Sounds Kauai
Videographer: Zest Kauai
Bridesmaid Dresses: Bill Levkoff (color: Horizon)
Bridal gown: Maggie Sottero "Lucy"
Groom/Groomsmen: Men's Wearhouse
Featured:

New Orleans Destination Weddings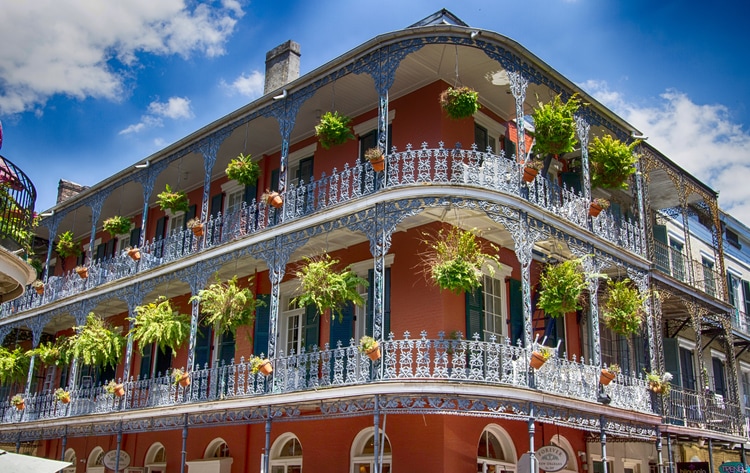 Here at Destination Wedding Details, we've seen it all: weddings at the beach, in the mountains, in the desert, and in pretty much every country. ALL beautiful, mind you… but through our years of observing what exactly makes for a GREAT wedding, we've surmised this: it must be FUN for you and your guests. So, ask yourself this: what city is more fun than New Orleans? Read our full post to discover when, where and how to get married in NOLA.
Featured:

Destination Wedding Invitations in a Bottle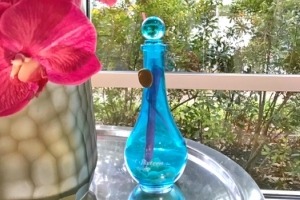 How do you tell your guests they're about to embark on the most magical trip of their lives? With the most unique beach wedding invitations, of course! We got these stunning "Invitations in a Bottle" sent to us in the mail and were blown away! This is probably the most fun way to set the tone and make an impression when you announce your destination wedding.