By now, you've probably already noticed that Destination Wedding Details got a facelift! When I first started this little labor of love, I had no idea how much it would grow and evolve. This is the fourth time I've redesigned the site and it's the one I'm most excited about because I think that it finally feels like home. It is cleaner, more modern, and it has a much greater emphasis on photography than ever before. Photography has always been an important part of Destination Wedding Details. I love sharing stunning, high quality photography to help inspire every detail of your wedding. And I know how much you love ogling at them! So we made the site wider and cleaner so that you can enjoy even larger images- free of distractions.
Speaking of images – there's a lot more coming your way! I have a ton of amazing (and I mean jaw-dropping amazing) Real Destination Weddings lined up. We also have many posts full of great ideas and tips coming your way in the next few weeks.
Another big change is the navigation of the site. I often get emails from readers who say "I remember seeing a post or a photo on this but I can't find it anymore". Sometimes I get emails from first time readers asking about a topic I've written about extensively. Heck, even I had a hard time locating some of my posts! And so we completely reorganized the site and made it much easier to navigate. Now, you can browse the site by category (i.e. inspiration) or a specific topic (i.e. Beach Wedding Flowers). We've also improved the search function. You can scroll all the way to the footer of any page and type in a keyword in the search box to easily find related posts.
We also made some improvements on the backend to speed up the site.
A huge thanks goes out to Lise at Gali Designs for bringing my vision to life, all while being incredibly patient as I micromanaged every single detail of the redesign.
Thank you for your continued support and I hope you like the new design as much as I do.
Oh – and stay tuned for some other really exciting news I'll be sharing about the site in the next few days!
Featured:

Unique Poolside Bachelorette Party Inspiration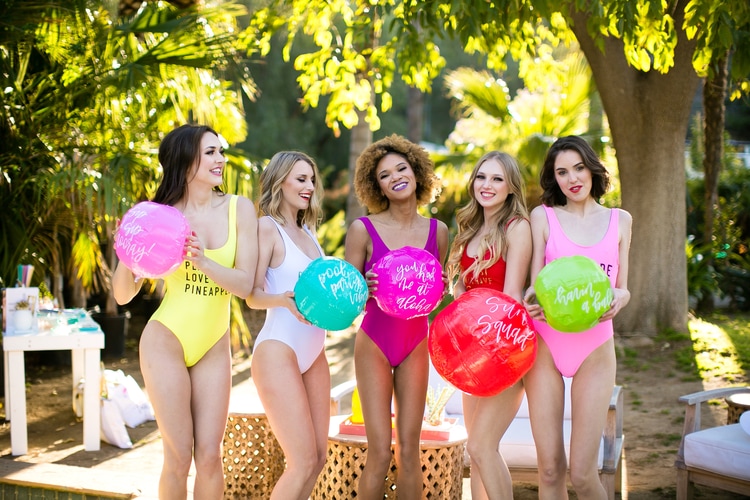 This unique tropical poolside bachelorette party is #GOALS! The décor was tropical, colorful and fun – bringing a cheery vibe that set the tone for a flawless and relaxed day. There were tons of personalized details –from sunscreen and chapstick, to soda and champagne, sun hats and fans, magazines, personalized tumblers, and even a wet bikini bag to hold their suit while they slipped into some adorable "Bride's Beaches" cover-ups. Of course, what's a good party without some fun games? Tons of fun ideas in this post. Read more
Featured:

New Orleans Destination Weddings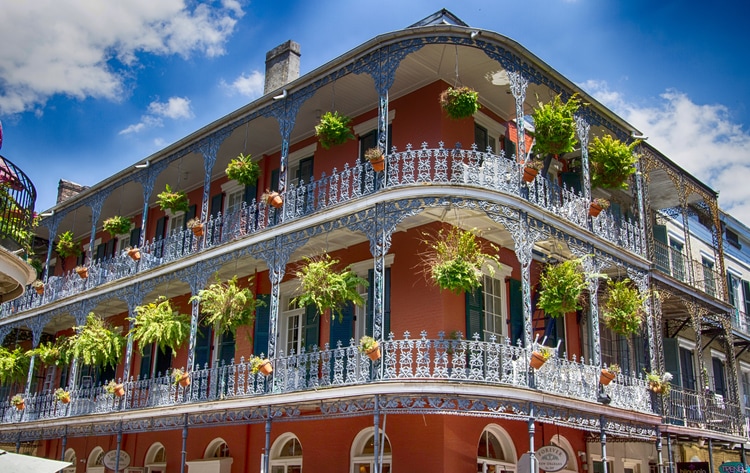 Here at Destination Wedding Details, we've seen it all: weddings at the beach, in the mountains, in the desert, and in pretty much every country. ALL beautiful, mind you… but through our years of observing what exactly makes for a GREAT wedding, we've surmised this: it must be FUN for you and your guests. So, ask yourself this: what city is more fun than New Orleans? Read our full post to discover when, where and how to get married in NOLA.
Cynthia is the founder and editor of Destination Wedding Details.She has over 15 years experience in the Marketing and Event industry and launched Destination Wedding Details in 2010, shortly after planning her own destination wedding. Cynthia uses her experience and genuine passion, to inspire brides who are planning their dream wedding away from home.