Are you looking for great destination wedding deals? If you're planning a destination wedding in Mexico, Jamaica, Dominican Republic or Costa Rica, you're in luck! I'm so excited to share an exclusive offer just for Destination Wedding Details followers! For a limited time, Vacationeeze is giving away a wedding gift of up to $2,500 in cash to everyone who books a destination wedding with 21+ rooms at select AM Resorts (Now, Dreams, Secrets, Zoetry or Breathless).
To take advantage of this destination wedding deal, your wedding must take place prior to June 1, 2019, and you have to book it through Vacationeeze before March 1, 2018. This promotion is only available for new bookings with a minimum stay of 3 nights per guest. And the amount of cash you'll receive depends on which resort you book and how many rooms you reserve.
Because there are so many options, I've broken it down below:
Amount of Gift Card
| | | | | | |
| --- | --- | --- | --- | --- | --- |
| Number of Rooms | Now | Dreams | Secrets | Zoetry | Breathless |
| 21-30 | $500 | $750 | $750 | $1,000 | $750 |
| 31-40 | $750 | $1,000 | $1,000 | $1,500 | $1,000 |
| 41-50 | $1,000 | $1,500 | $1,500 | $2,000 | $1,500 |
| 51 or more | $2,000 | $2,000 | $2,000 | $2,500 | $2,000 |
Fine print
These destination wedding deals are only valid at the following resorts: Now, Dreams, Secrets, Breathless and Zoetry Resorts
Your wedding must take place in one of these countries: Mexico, Jamaica, Dominican Republic or Costa Rica
The promotion is only for new bookings made with Vacationeeze
You must book by March 1, 2018 and your destination wedding must take place prior to June 1, 2019
There is a minimum stay of 3 nights per guest to qualify for the cash gift
Vacationeeze will send your cash as a Visa gift card, Amazon Gift card or Vacationeeze Check
The check/gift card will be sent to you within 4 weeks of your last guest departure from resort
To book your destination wedding or learn about other destination wedding deals, fill out the form below and Jack Benoff from Vacationeeze will contact you right away.
About the resorts included in these Destination Wedding Deals
AM Resorts is a collection of luxury all-inclusive resorts in some of the most stunning tropical destinations. Are you wondering which one is best for you? Your ideal destination will depend on a lot of factors but here's a short overview of each to get you started. To figure out exactly which resort is the best fit for your needs, just fill out the above form to contact Jack Benoff at Vacationeeze. He has over 25 years experience planning destination weddings and will guide you through the entire process.
Now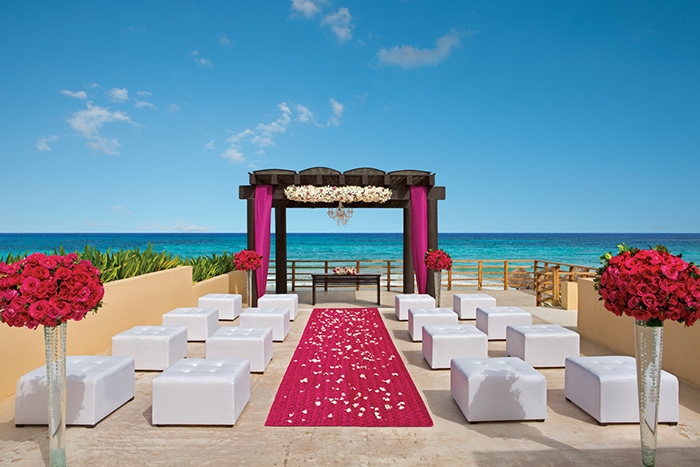 Now Resorts & Spas is a stylish and sophisticated family-friendly resort. They have properties in the Dominican Republic (Punta Cana) and Mexico (Riviera Maya, Puerto Vallarta).
Zoetry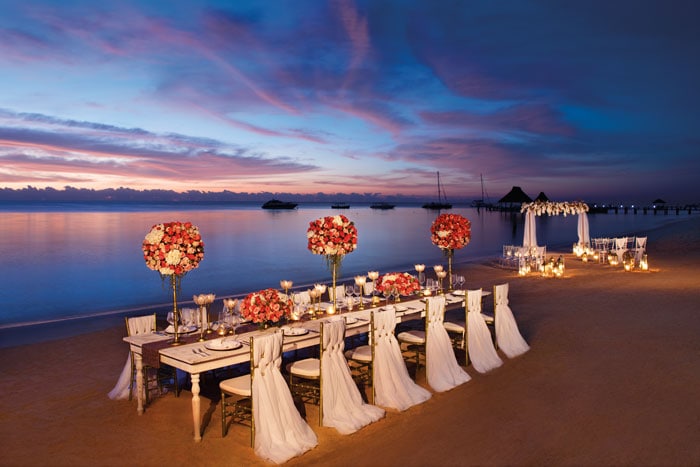 Zoetry Wellness & Spa resorts offer a more intimate experience without sacrificing luxury and elegance. Their resort integrates holistic wellness with opportunities to participate in cultural, artistic and educational experiences. Zoetry has properties in Mexico (Riviera Maya, Isla Mujeres), Dominican Republic (Punta Cana), Jamaica (Montego Bay).
Secrets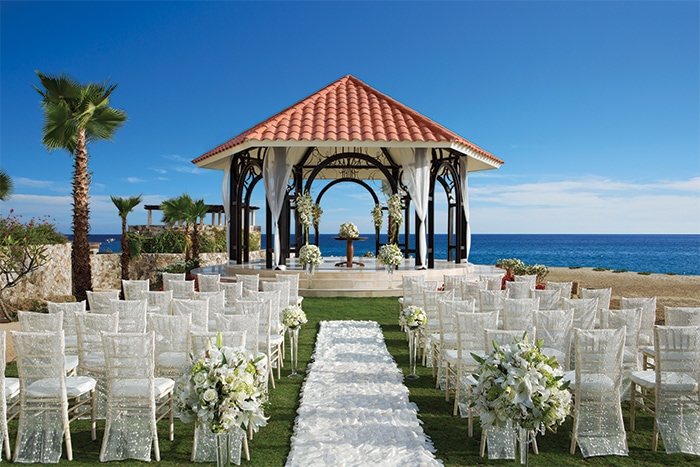 If you're looking for a romantic adults-only destination wedding, Secrets is the resort for you. Secrets has an abundance of gorgeous oceanfront resorts throughout Mexico, Jamaica, Dominican Republic and Costa Rica.
Breathless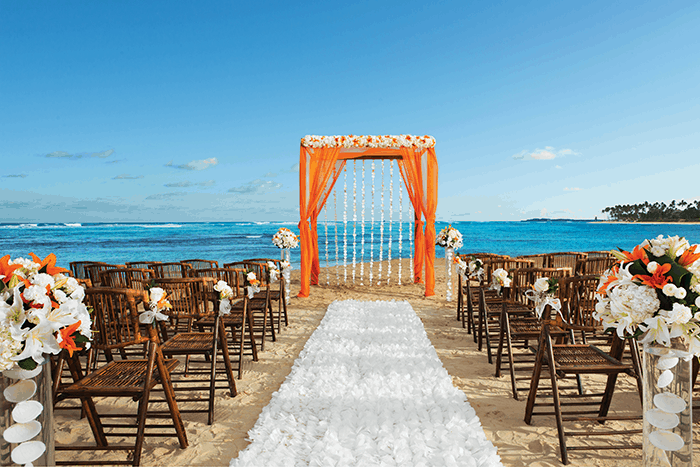 At Breathless Resorts & Spa you'll find chic, modern style and unlimited luxury. You can find Breathless resorts throughout Mexico (Playa del Carmen, Cancun, Los Cabos), Dominican Republic and Jamaica.
Dreams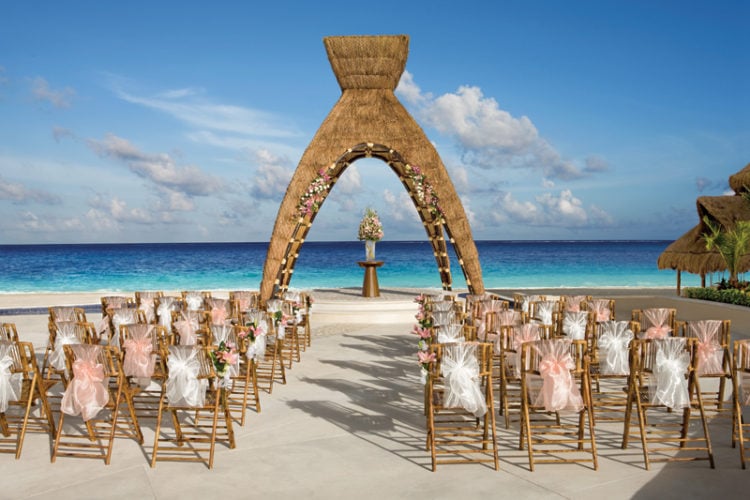 And last but certainly not least is one of the most popular resorts for destination weddings. Dreams is a family-friendly and luxurious, resort with idyllic beachfront settings. Dreams has various resorts in Mexico (Huatulco, Cabo, Playa Mujeres, Puerto Aventuras, Cancun, Tulum, Nuevo Vallarta). In addition to Mexico, there are also gorgeous Dreams resorts on the beaches of the Dominican Republic (La Romana, Punta Cana) and Costa Rica.
Contact Vacationeeze now to book your destination wedding and get a cash wedding gift valued at up to $2,500 or to learn about other destination wedding deals.
Featured:

Contest for The Best Destination Wedding of 2017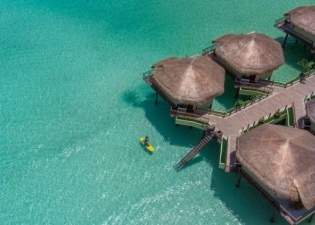 Do you think that you (or someone you know) had the best destination wedding of 2017? Show off your photos and tell your story for a chance to win one of 13 AMAZING prizes, including $3,000 cash or a romantic getaway to over-water bungalows.
Plus your photos will be featured on our blog and social media for the world to see!

Editor/Founder
at
Destination Wedding Details
Cynthia is the founder and editor of Destination Wedding Details.She has over 15 years experience in the Marketing and Event industry and launched Destination Wedding Details in 2010, shortly after planning her own destination wedding. Cynthia uses her experience and genuine passion, to inspire brides who are planning their dream wedding away from home.