Wedding trends come and go with the seasons, but there's one I cannot do without: bridal boudoir photo shoots. I can't tell you how happy I am to see the spike in popularity of these! What's a bridal boudoir photo shoot you ask? Oh-my-goodness, girl… put this down on your list of wedding to-do's and get ready to shine bright like a diamond and let your inner vixen out. A bridal boudoir shoot is essentially a sexy pin-up style photo shoot of the bride, usually given as an album or calendar gift to the groom on the wedding day or anniversary. The opportunities are endless, the results are so uniquely YOU and of course, sexy as hell.
You're the happiest you've ever been in your life… you're in love! And let's be honest, with the wedding coming up, you've probably been hitting the gym and treating yourself to some extra self-love and pampering… so you're likely feeling your most beautiful too! And listen, before you start getting all, "this is SO not me," you should know that these can be as sassy and sultry, or as modest and full of "implied nudity" as you want – that's the beauty of it! It can end up being an incredibly empowering experience – so embrace your beauty and show off a little bit! Plus, champagne consumption before, during and after the photo shoot is highly encouraged – so that helps.
Check out Andi's outdoor boudoir photo shoot, for example. She'll admit she was a little apprehensive in the beginning… but like any great group of bridesmaids, her girls convinced her to do it – and she's so thrilled she did. Who wouldn't be? With the smoke bomb effects in these photos – she's a literal smoke show! Andi's photos were shot by Loved Memories Photography & Videography and prove that the opportunities for your bridal boudoir shoot truly are endless. See for yourself and make sure you read the great advice she shares at the end!
What's so wonderfully unique about Andi's shoot is that she did it outdoors on a dock and among the lush greenery of Texas. Typically, boudoir shoots are shot indoors – on a bed, fainting couch, bearskin rug, you name it. BUT, since you're retreating to an awesome and beautiful destination for your wedding, you may consider going alfresco and letting the local nature serve as the backdrop. Let your natural beauty shine on the beach, in the rainforest, on top of a mountain, or wherever your destination has brought you – that'll make this photo album THAT much more special and memorable.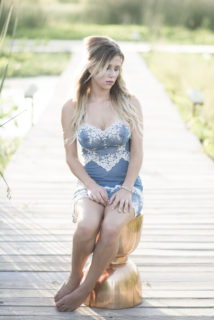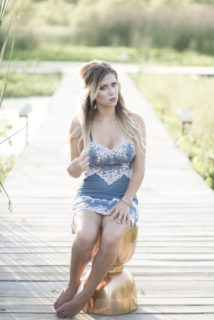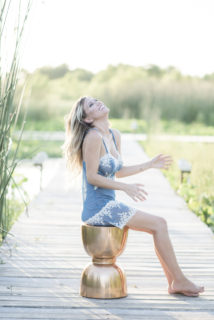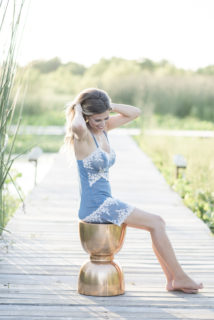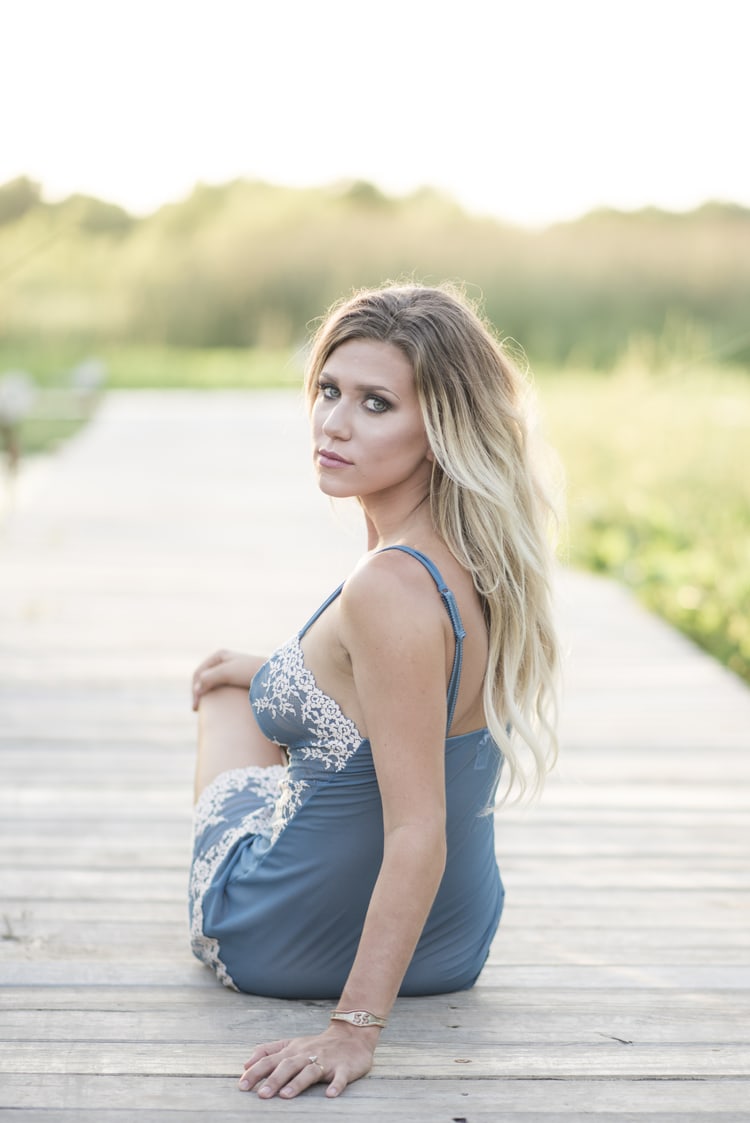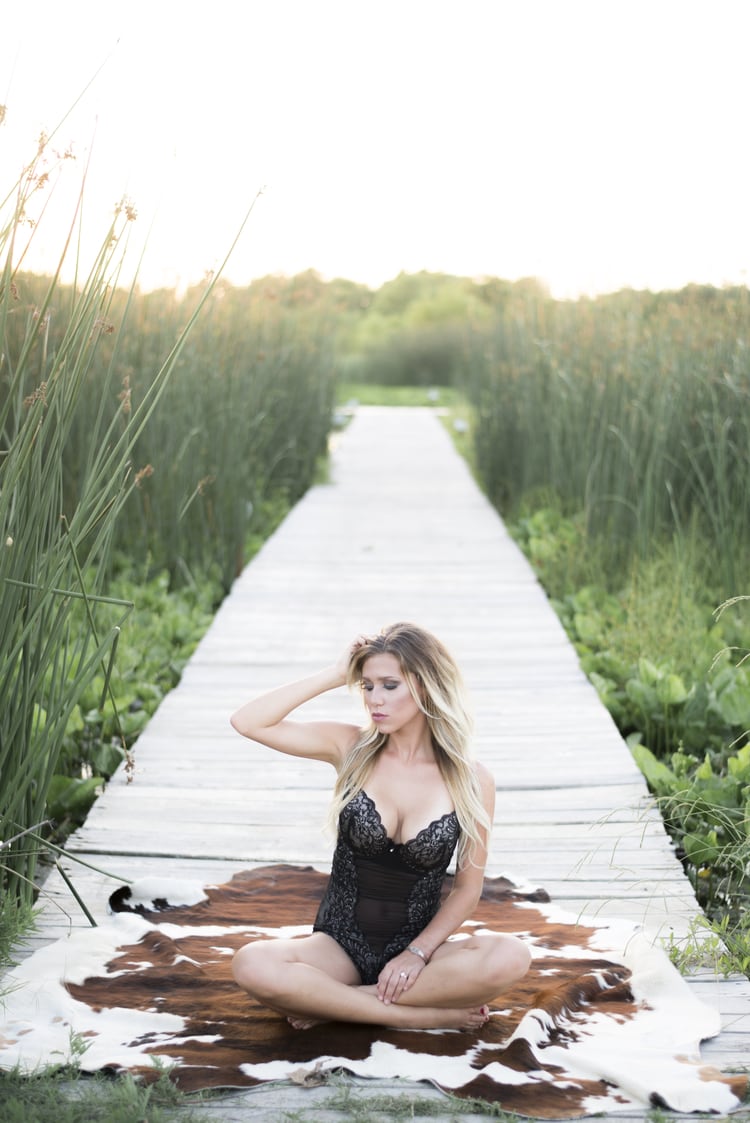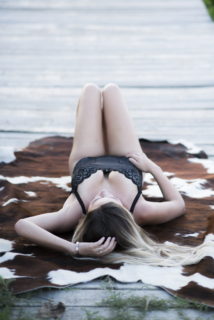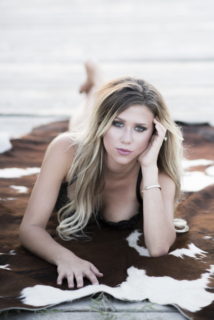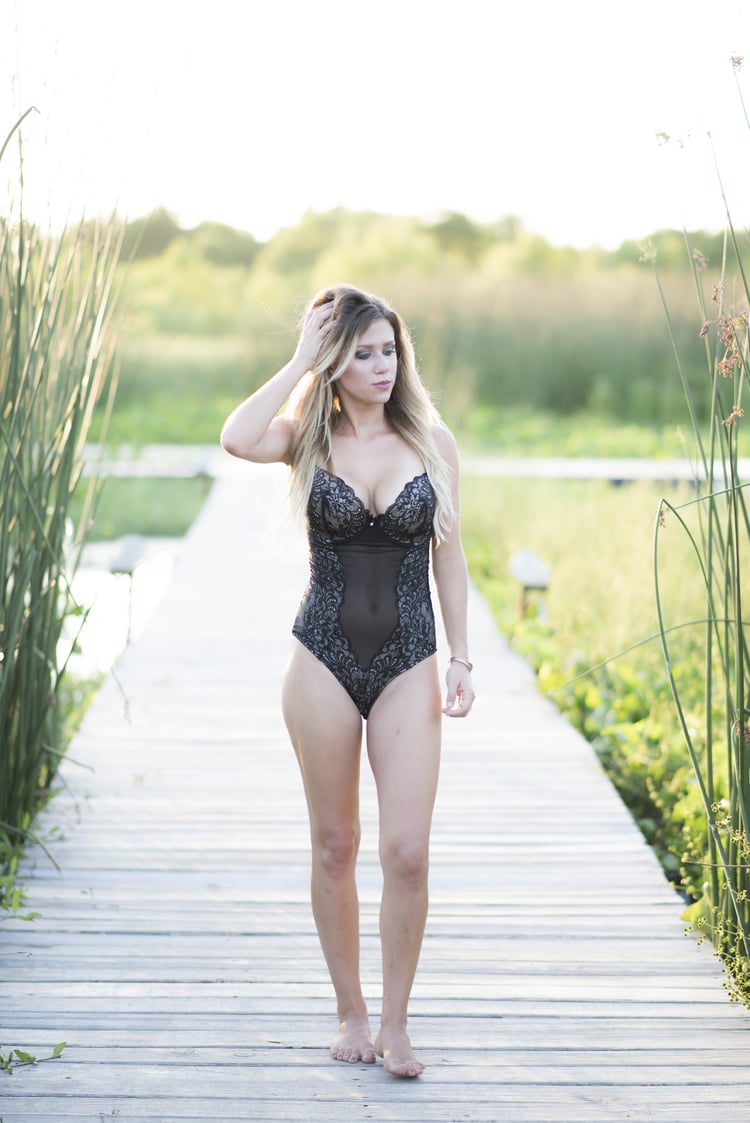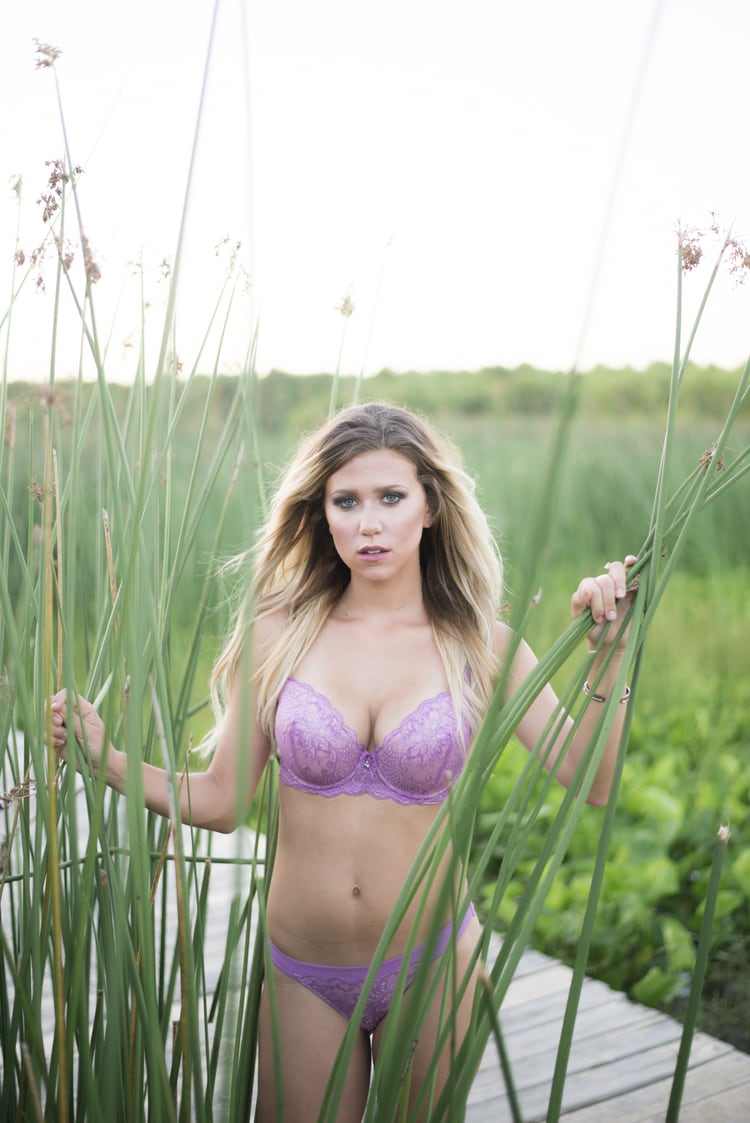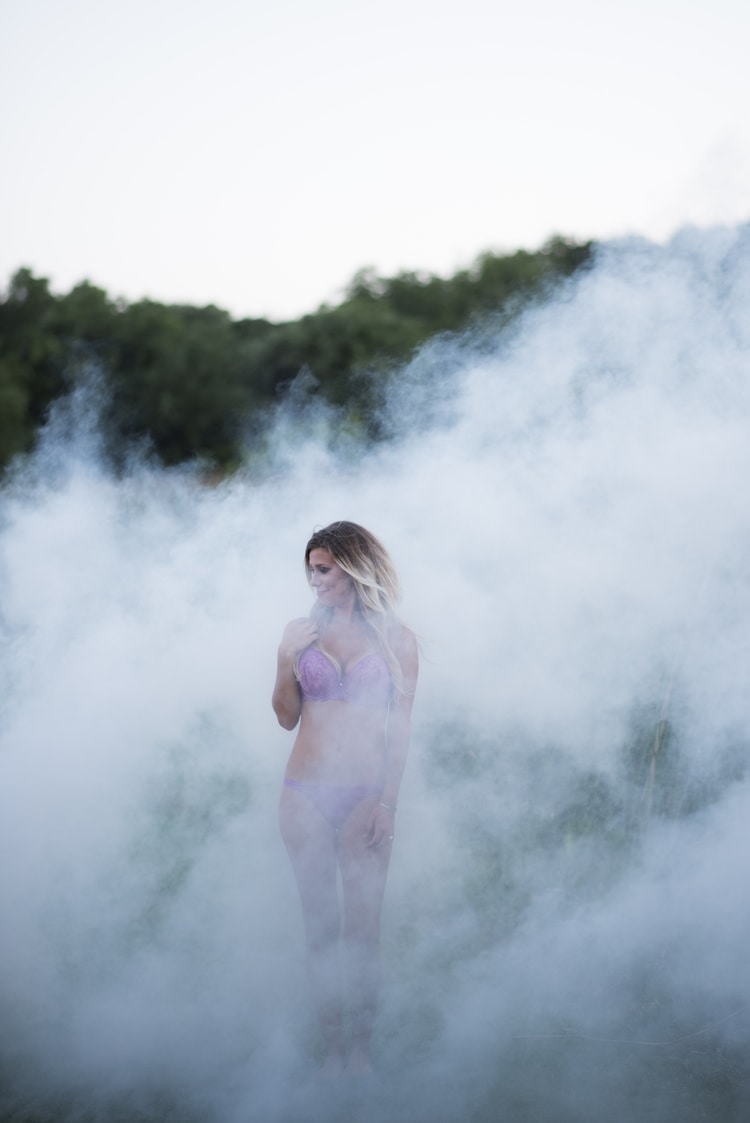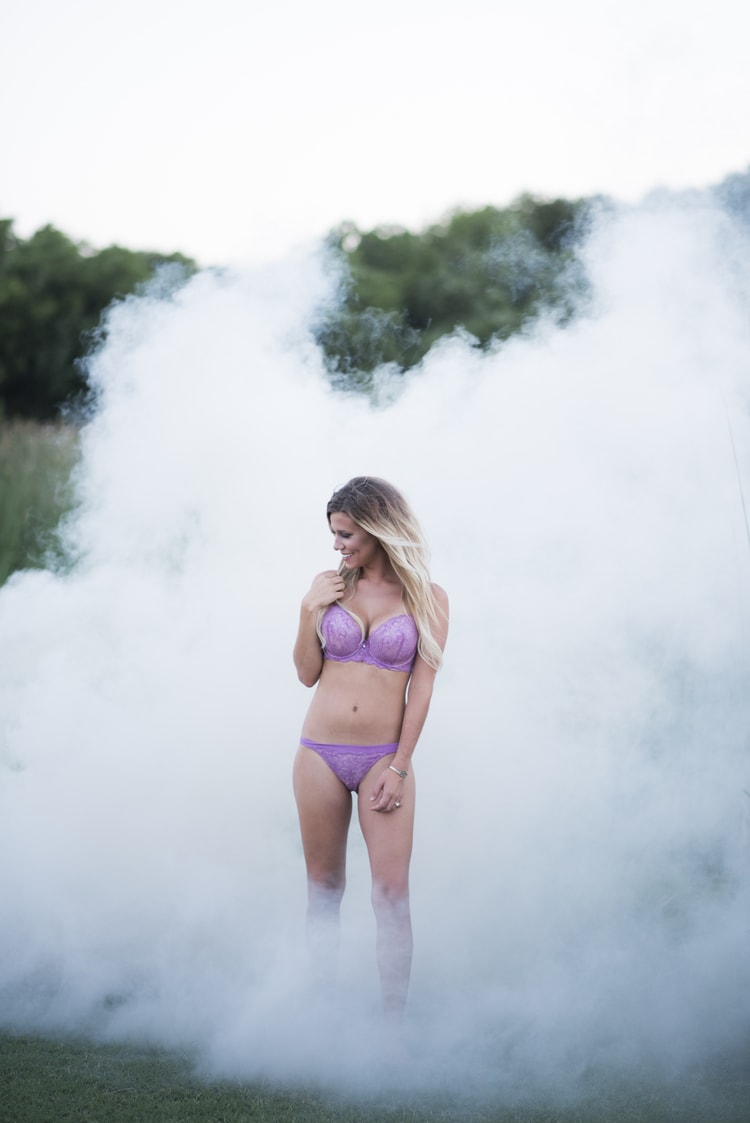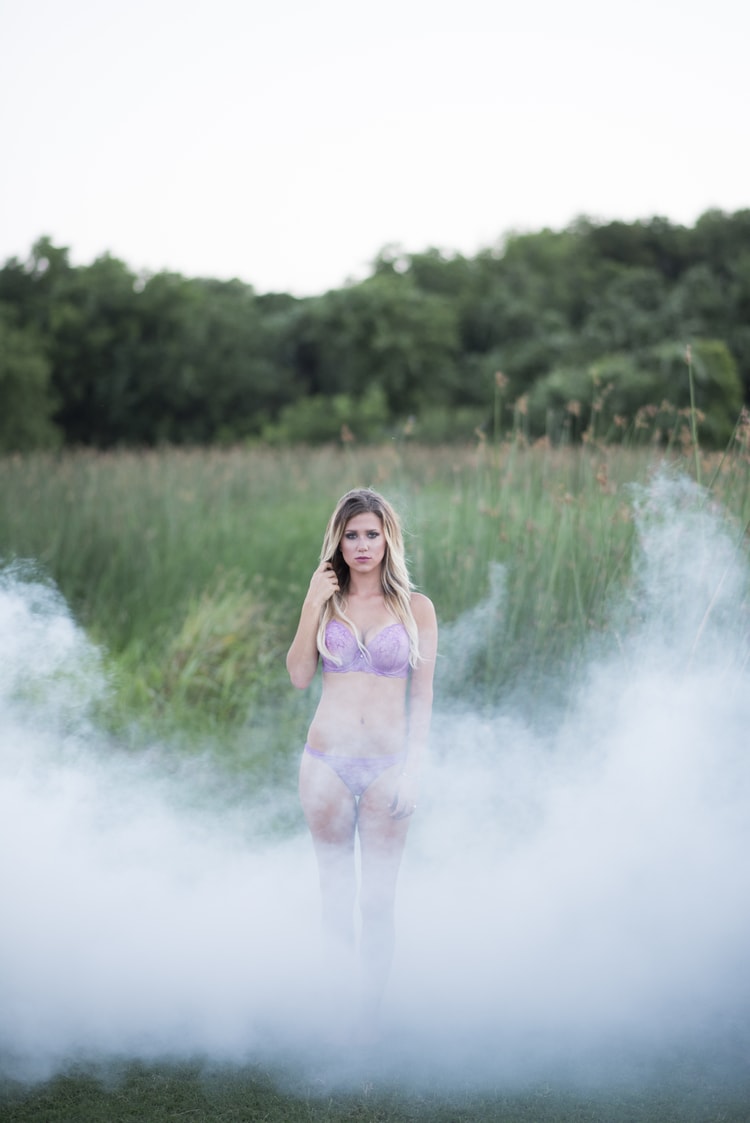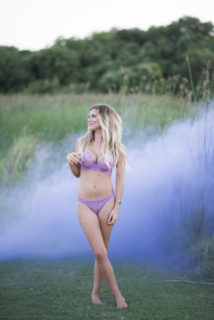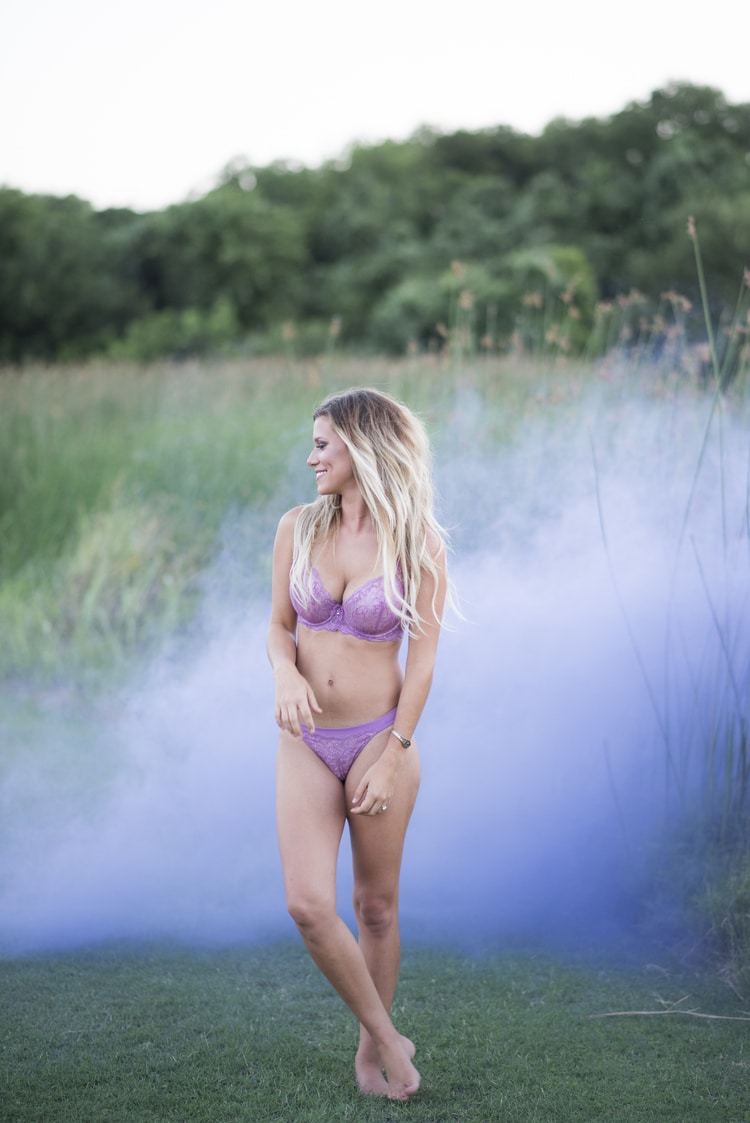 Bridal Boudoir Inspiration Q&A
Tell us about your bridal boudoir photo shoot! How did you decide on the location, and what was the theme?
Dianna (from Loved Memories Photography) planned an incredible boudoir session for me. Initially, I was a little apprehensive of the idea of a boudoir shoot but my bridesmaids convinced me it was a good idea. Upon arrival, Dianna immediately made it such a fun, enjoyable experience. She chose to go for a "not the norm" location which made things so different and fun. Dianna brought multiple props and came with tons of ideas. I guess you could say the overall theme was outdoorsy type.
How did you decorate the space for your bridal boudoir photo shoot?
Well to start – Dianna planned my shoot at the coolest location. We honestly could've used no props or decor and it would have been just as neat due to the awesome scenery where we were. For this shoot we didn't use any florals. Our location had beautiful greenery. I loved the natural earthy look.Dianna incorporated some true Texas elements by bringing a beautiful cowhide rug, and some more formal classy elements with a neat stool for seating. She also brough along smoke bombs! Such a fun and different element that I loved.
Let's talk fashion. How did you choose your bridal boudoir outfits?
When choosing outfits for the boudoir shoot I wanted to make sure I chose things that my fiance would like but also things that I felt confident in. Dianna gave me great tips on what to choose and I took her advice and chose a couple of options. Some with more colors and also a black, one piece bodysuit.
How did you and your fiance meet? Tell us about the proposal.
My fiance and I met about three and a half years ago via mutual friends. Wayne was working out of town at the time and we remained in touch through social media. A job closer to home enabled us to see eachother more and more and take our relationship to the next step. We discussed marriage in depth before Wayne brough me my dream engagement ring and proposed in May of 2017.
Vendors
Photographer: loved memories photography & videography
Makeup Artist: She's All About That Face
Featured:

New Orleans Destination Weddings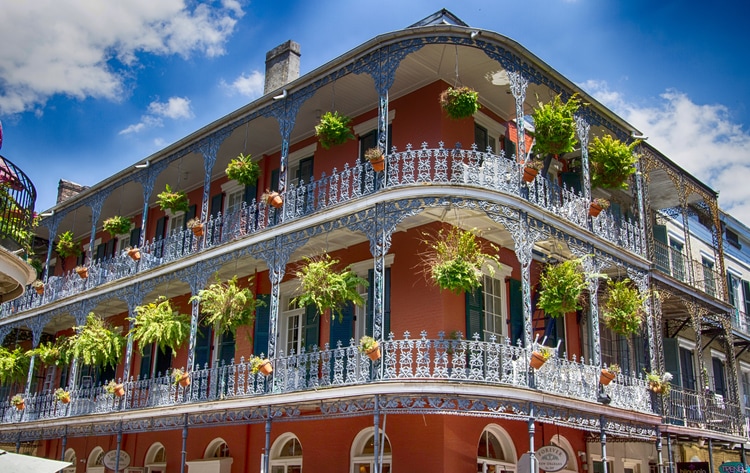 Here at Destination Wedding Details, we've seen it all: weddings at the beach, in the mountains, in the desert, and in pretty much every country. ALL beautiful, mind you… but through our years of observing what exactly makes for a GREAT wedding, we've surmised this: it must be FUN for you and your guests. So, ask yourself this: what city is more fun than New Orleans? Read our full post to discover when, where and how to get married in NOLA.
Featured:

Destination Wedding Invitations in a Bottle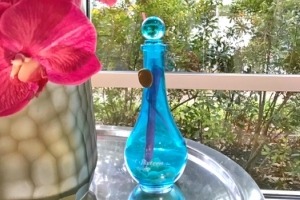 How do you tell your guests they're about to embark on the most magical trip of their lives? With the most unique beach wedding invitations, of course! We got these stunning "Invitations in a Bottle" sent to us in the mail and were blown away! This is probably the most fun way to set the tone and make an impression when you announce your destination wedding.