We're all getting into the spirit of Cinco de Mayo this week, and today's featured wedding is leading the way! Melanie & Paul fully embraced the festive Mexican spirit at their Cabo destination wedding, by welcoming guests with beach totes and T-shirts decorated in Chihuahuas, Dio de los Muertos motifs, and their party mantra: "Tacos, Tequila, Travels & Tadalans!" (the couple's last name).
In fact, the couple had a LOT of fun with their week-long destination wedding– from life-sized cardboard cut-outs of their dogs (who couldn't make the trip), all the way to reception tables individually themed around the foodie couple's favorite foods. They even staged photos of themselves eating each of the foods and displayed them as part of their centerpieces!
Even though they included a lot of the personality and local culture in their Cabo wedding, Melanie and Paul decided to stick with classic, neutral colors. "We wanted neutral colors, so we went with sage green and grey. We didn't want any "loud" colors that would take away from the natural beauty of the venue."
Wedding Planner Bliss Events by Bonnie Chase orchestrated their loose vision beautifully, helping them find the perfect venue (Pueblo Bonito Sunset Beach Golf & Spa Resort) which included a beachside ceremony, photos in the mountains at sunset, and a festive reception under the stars. Photographer Steve Koo was there to capture all the details. Enjoy!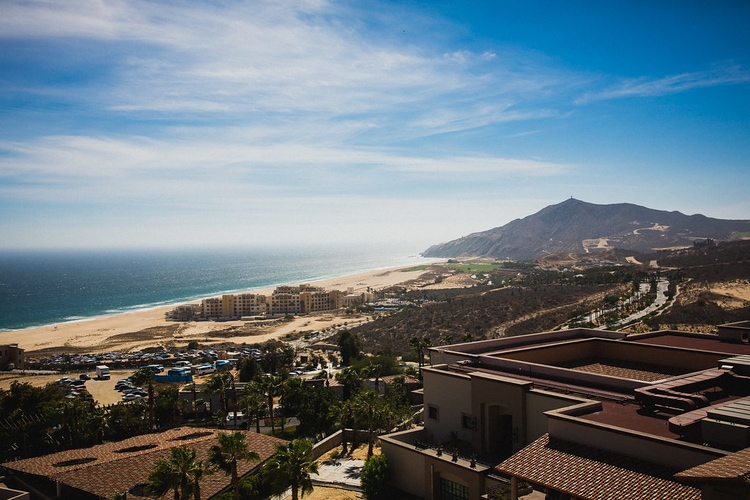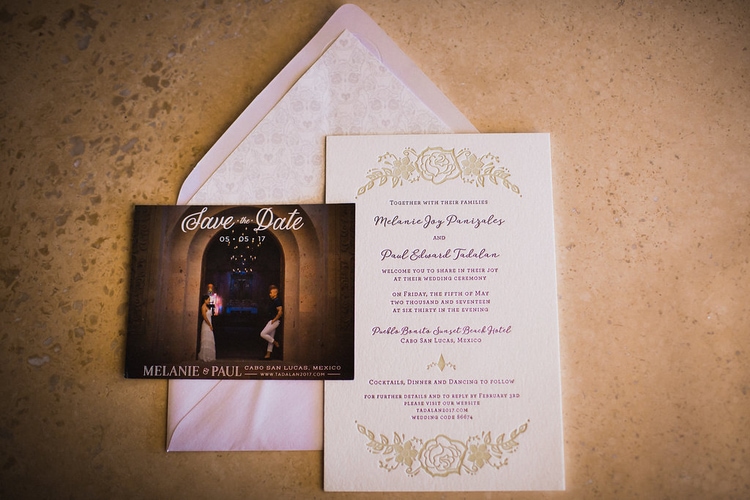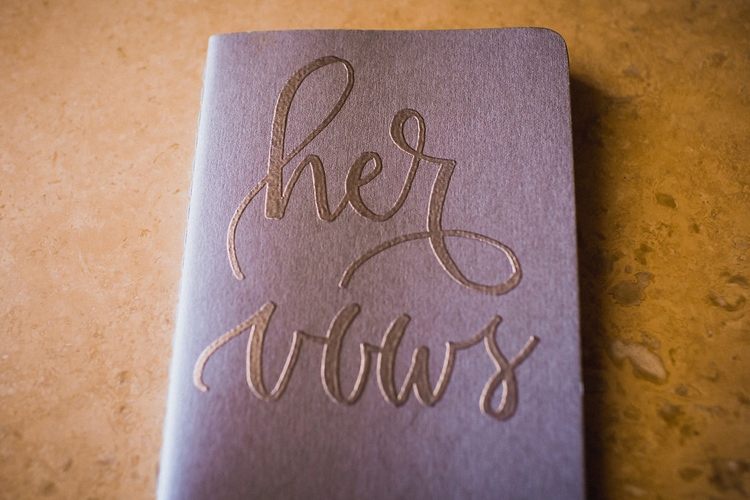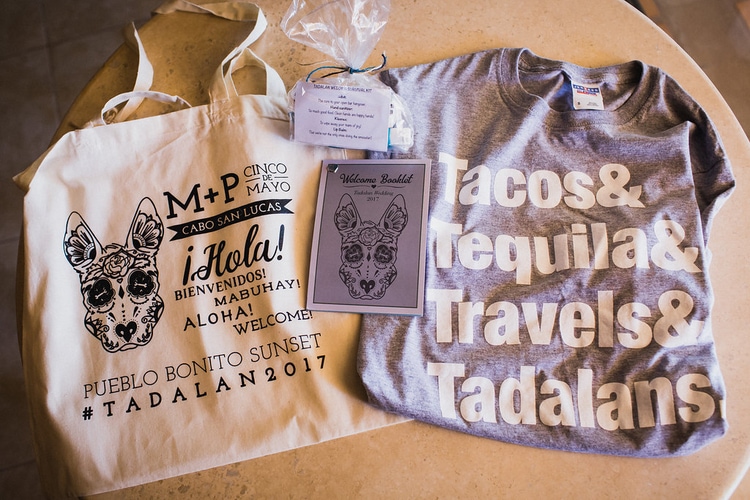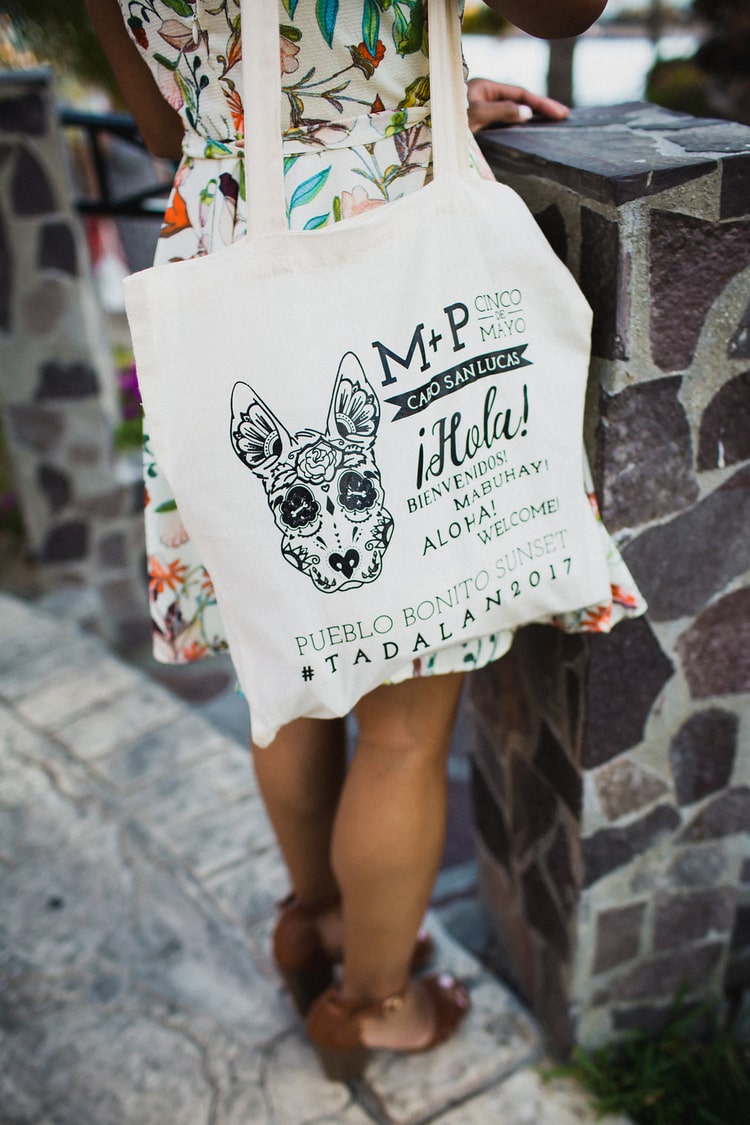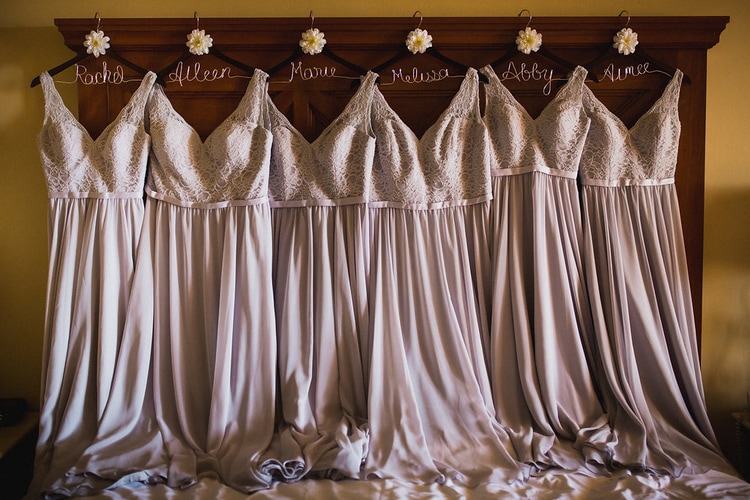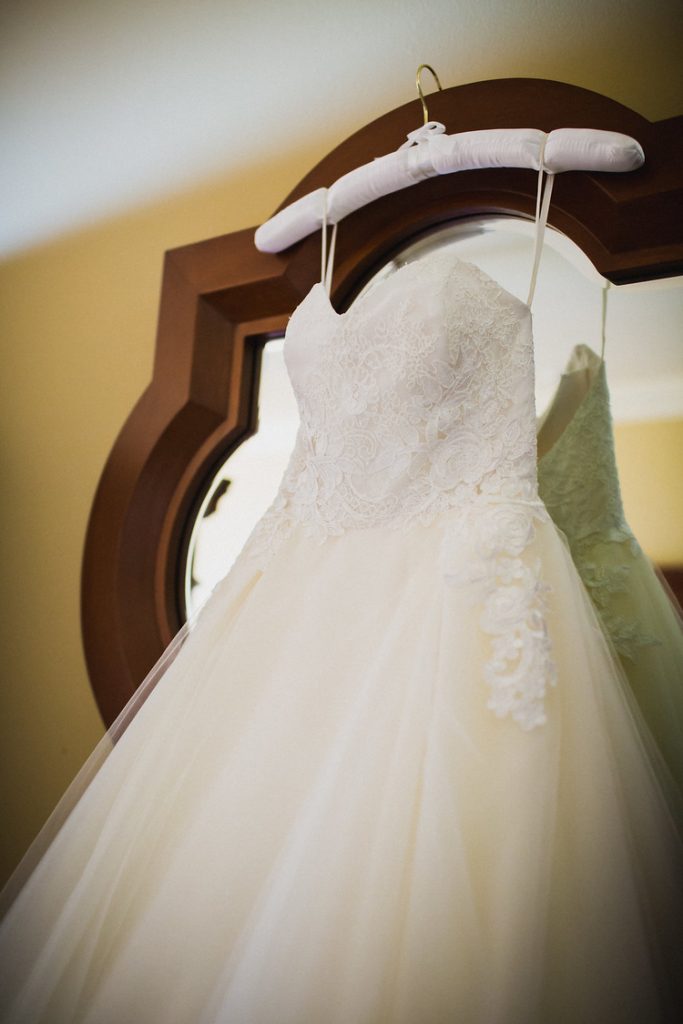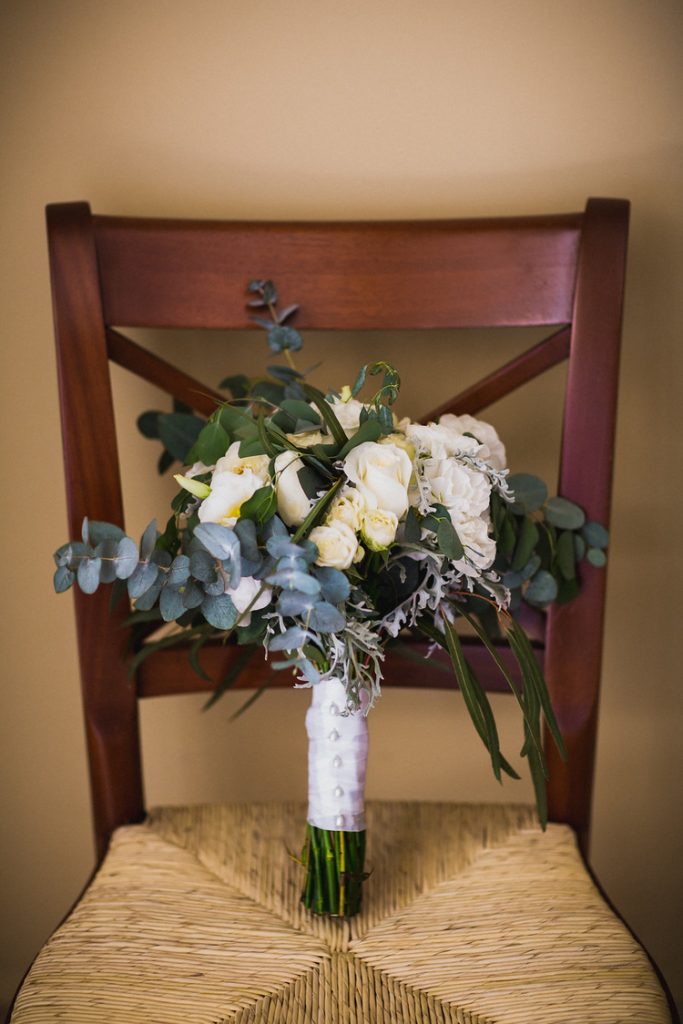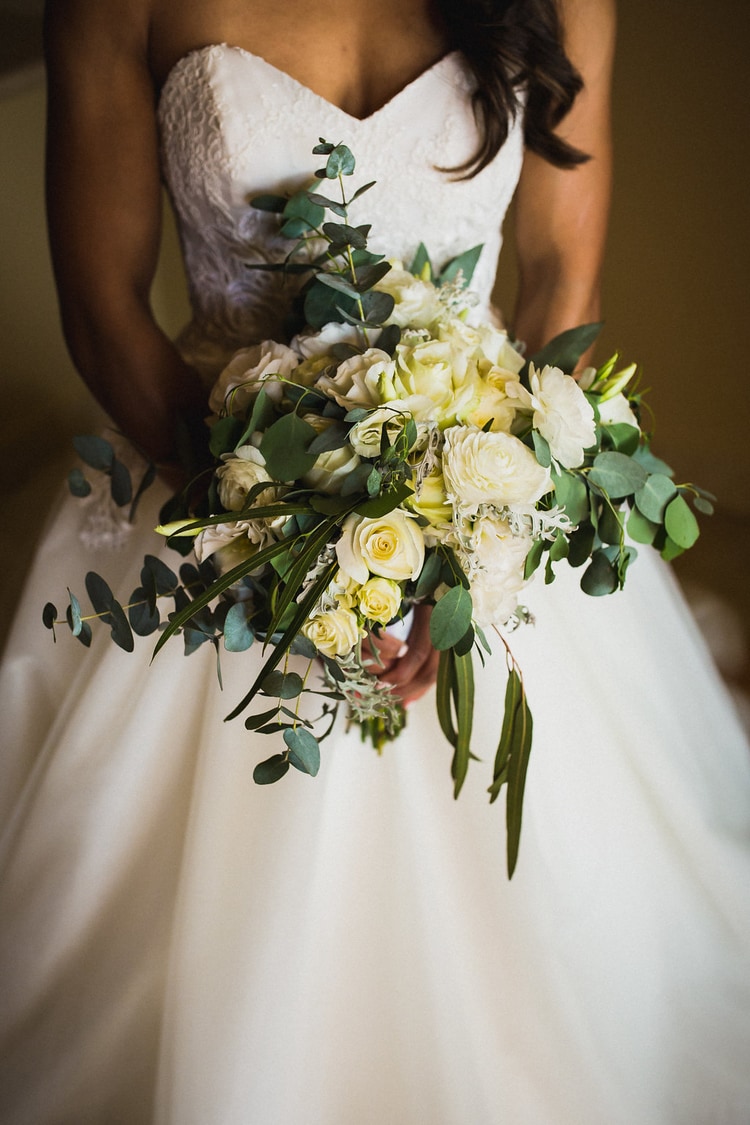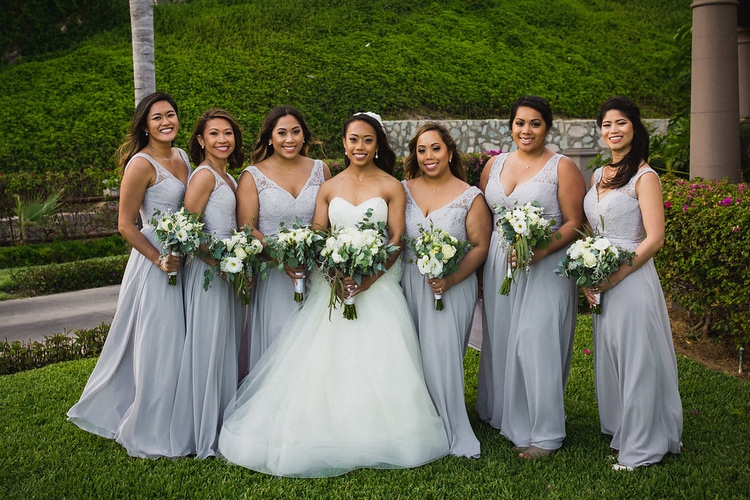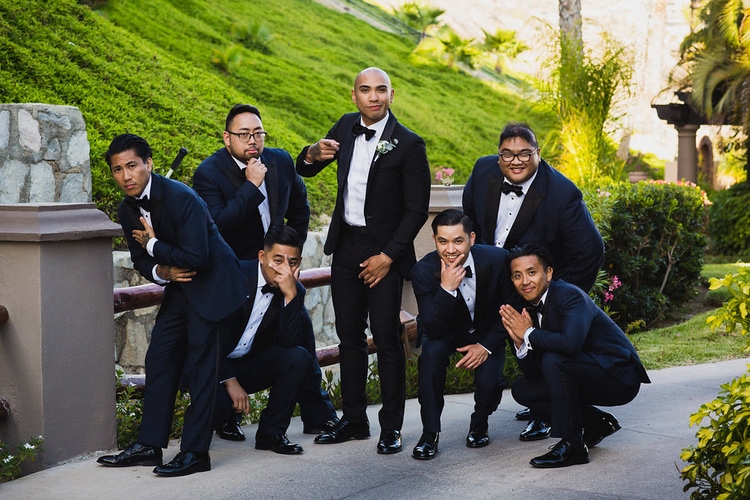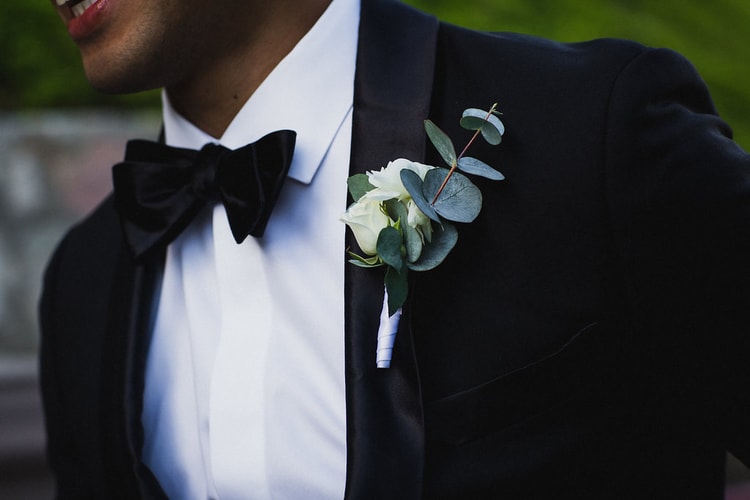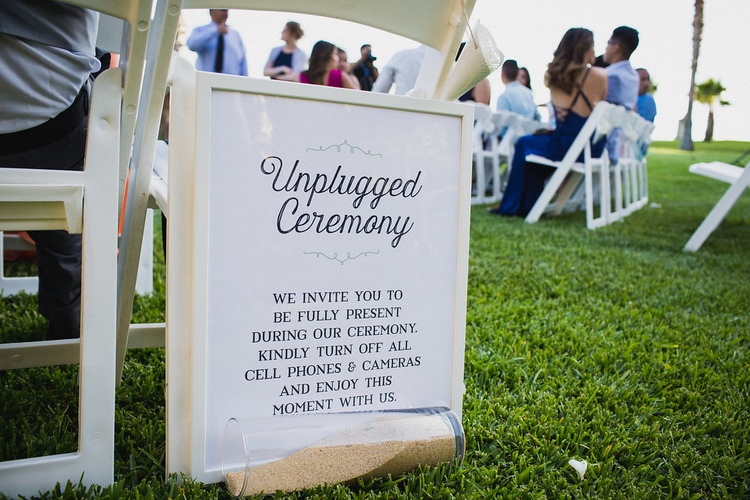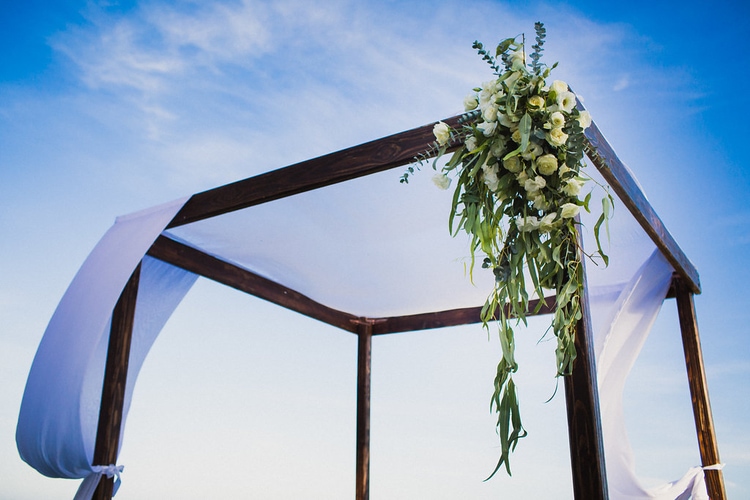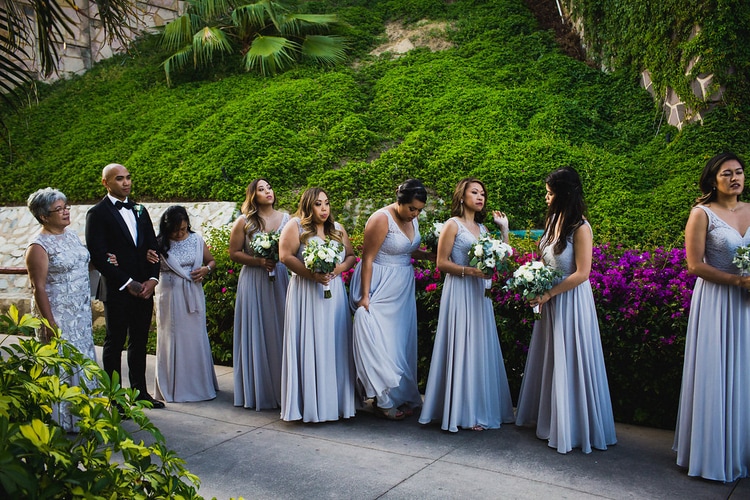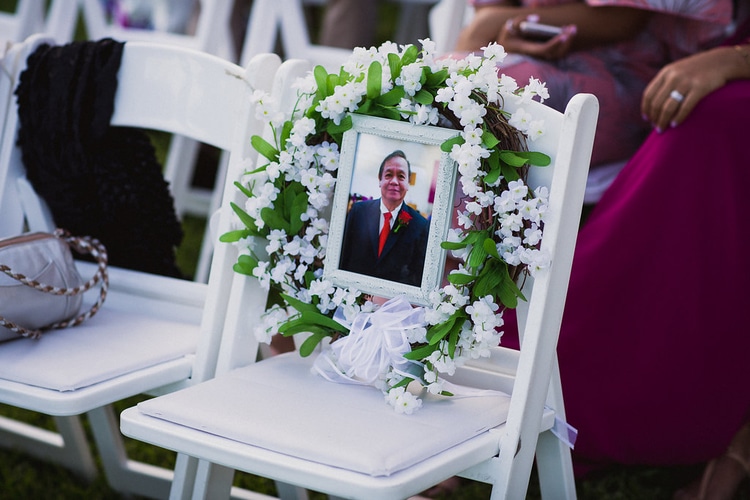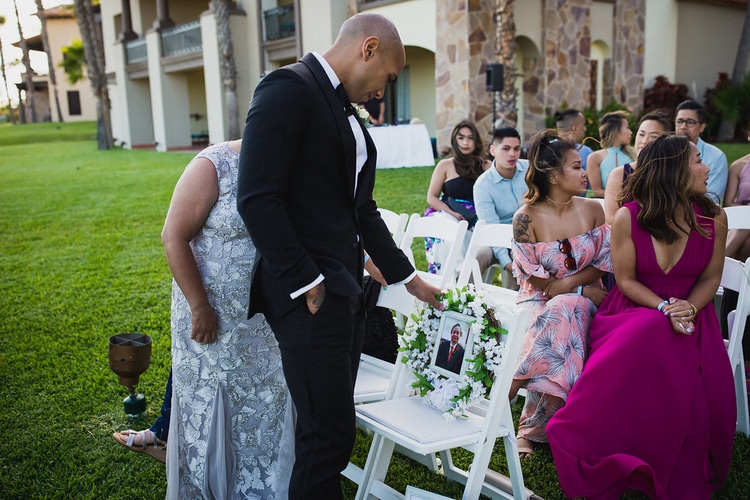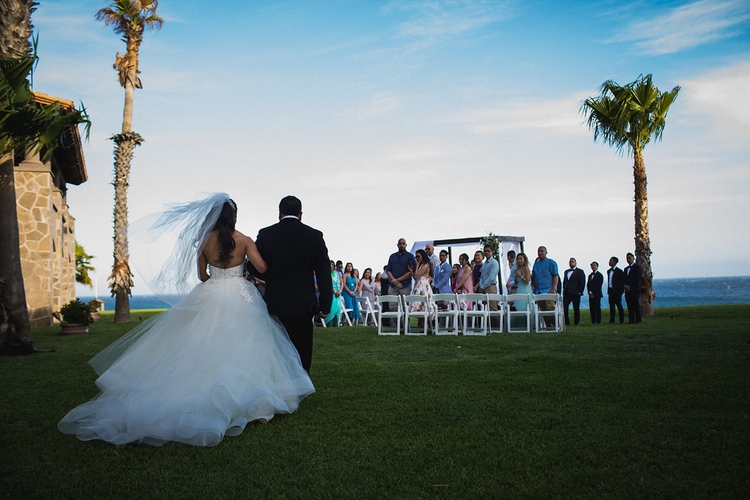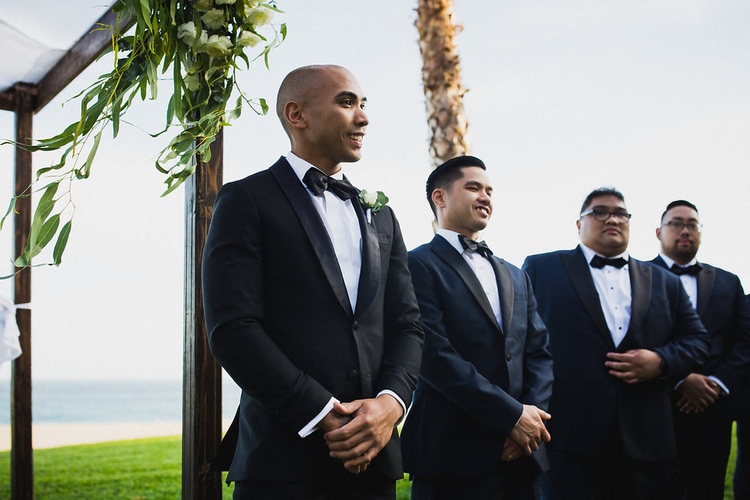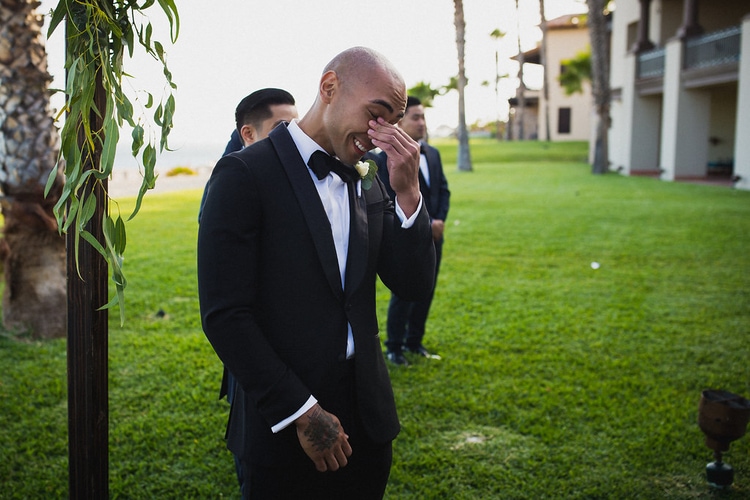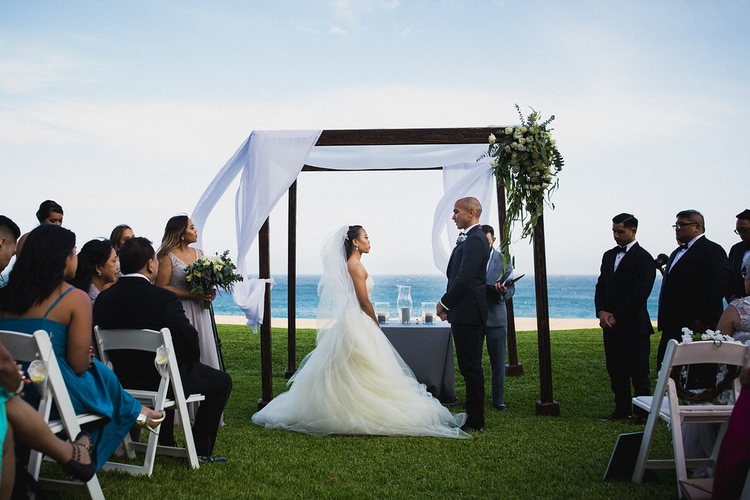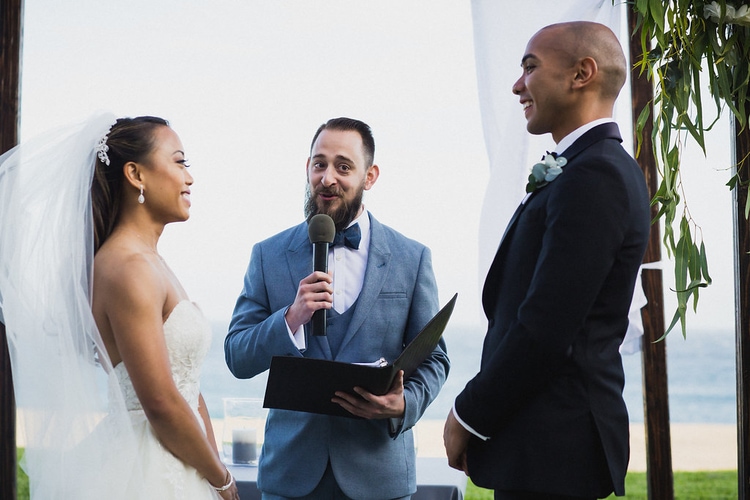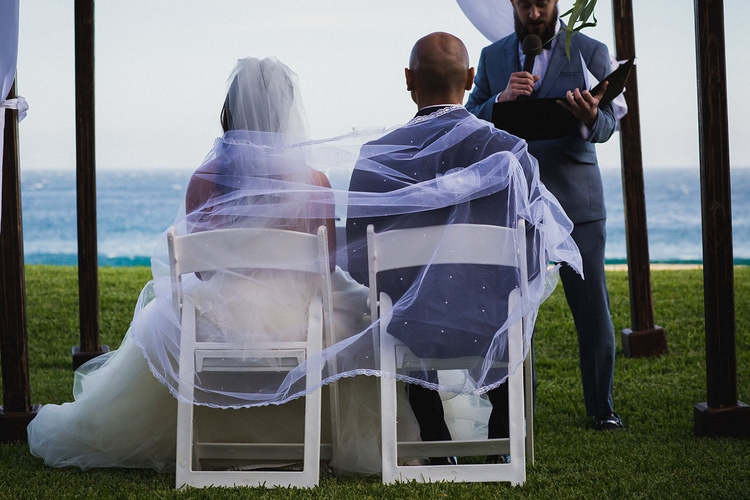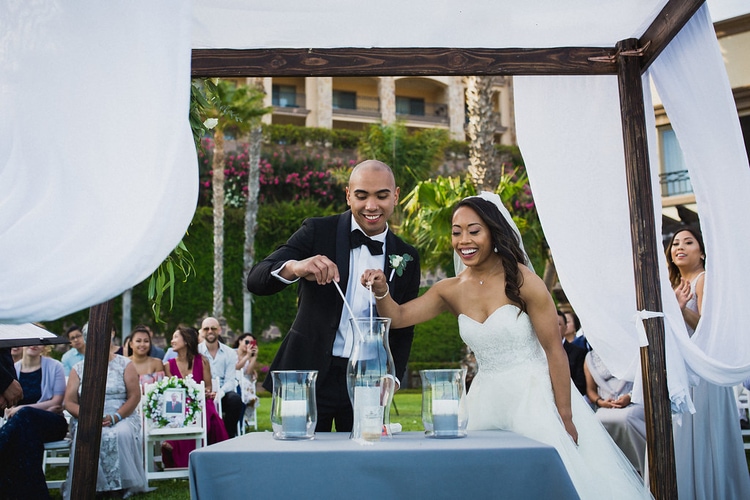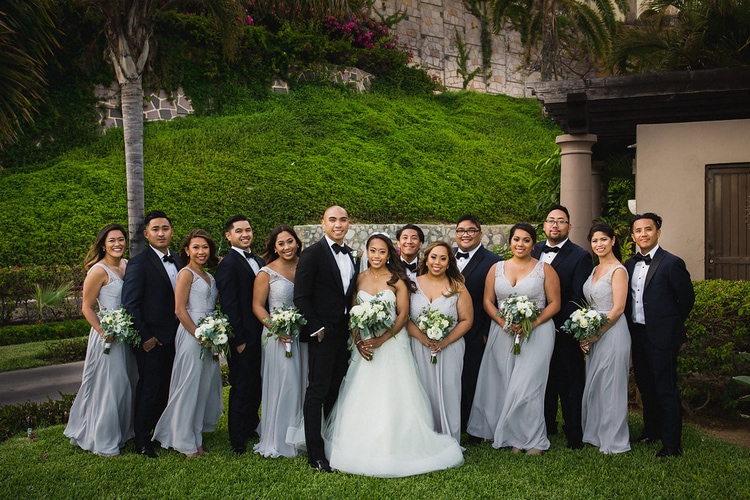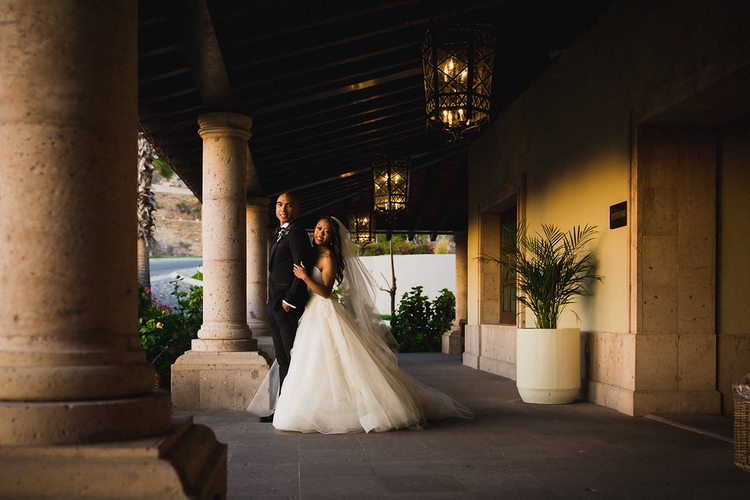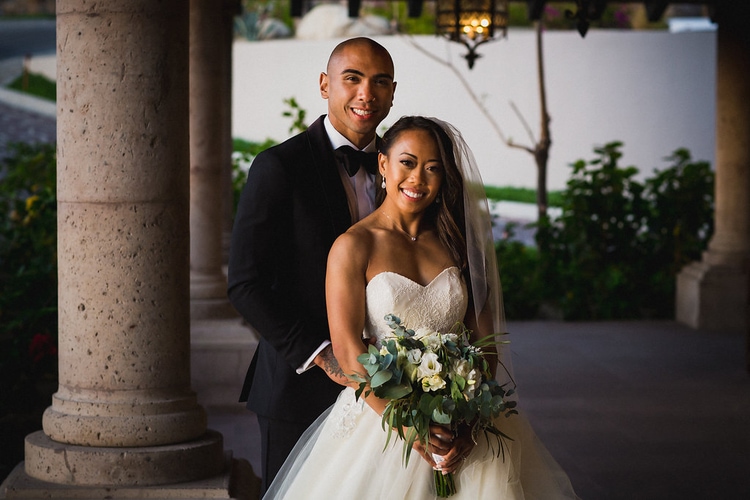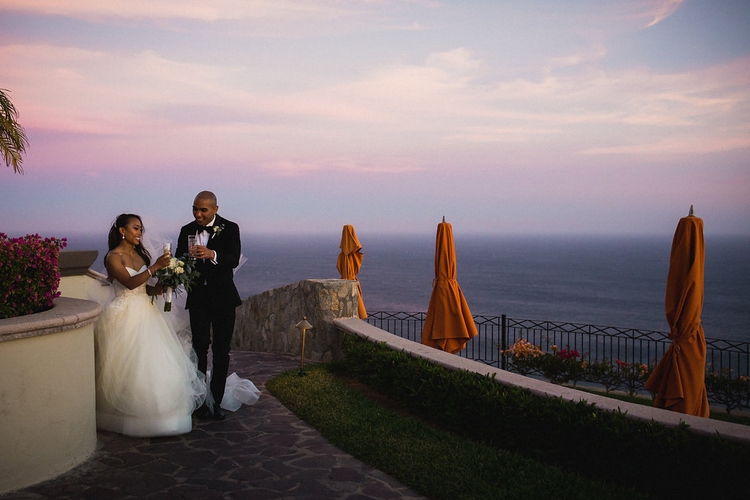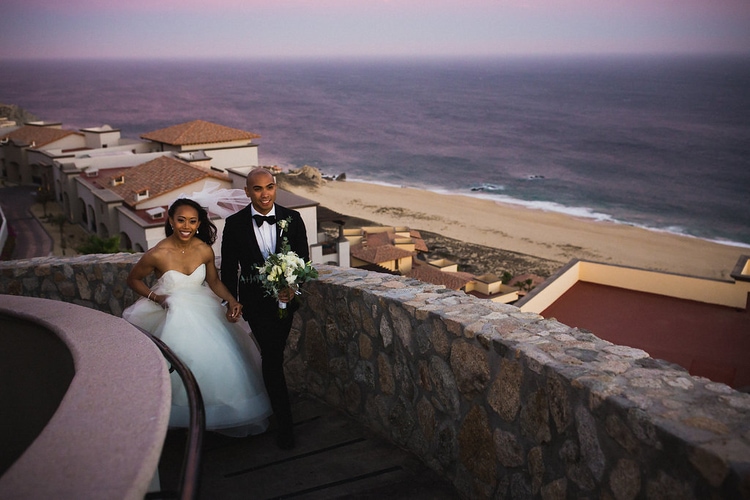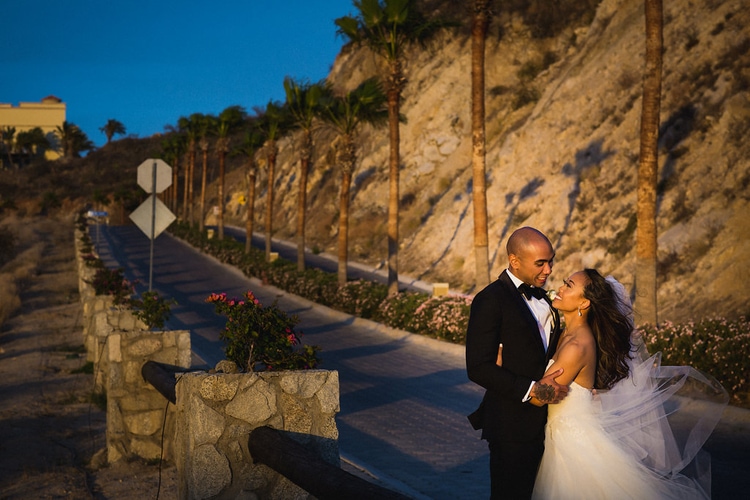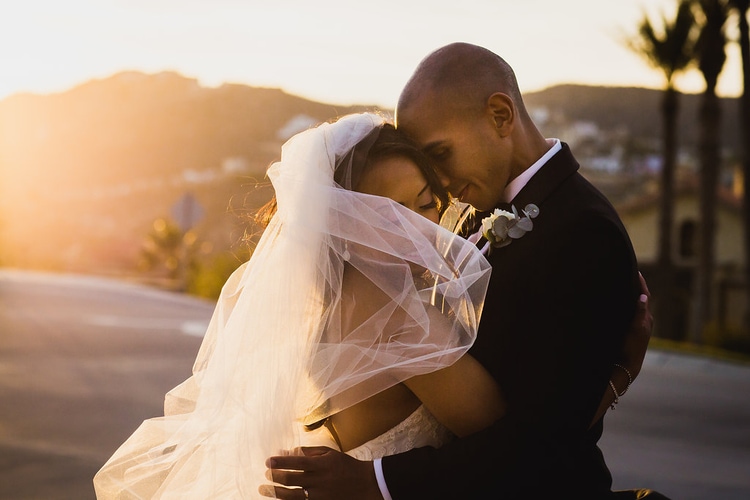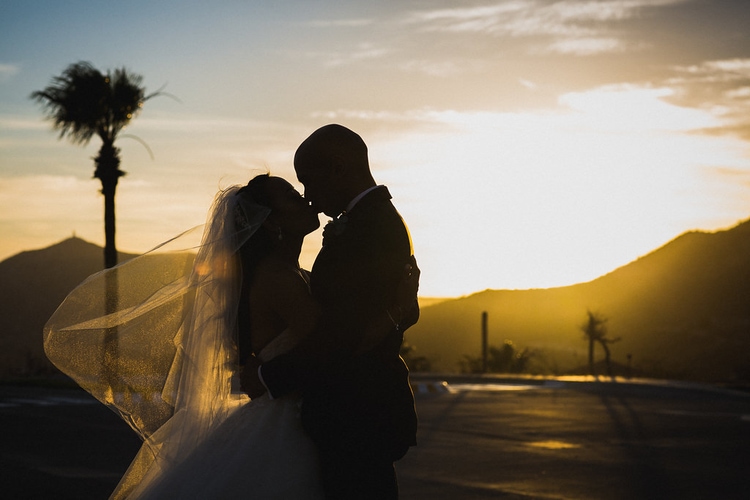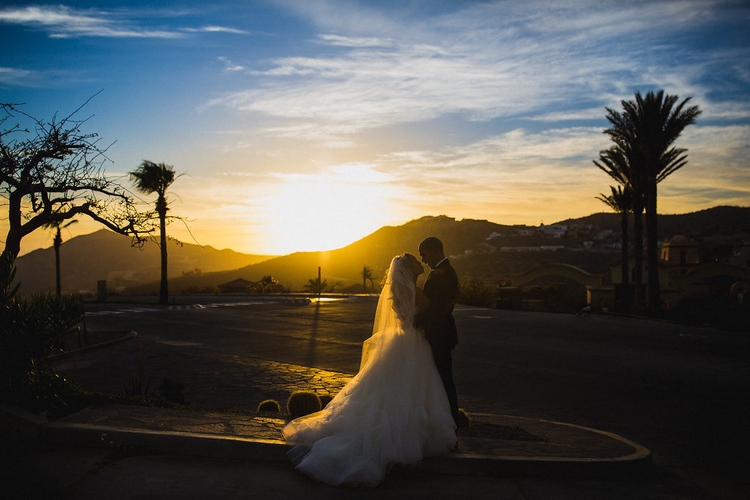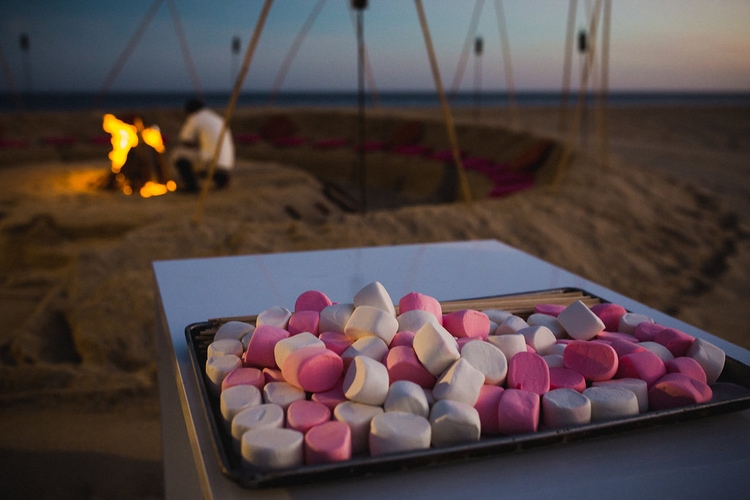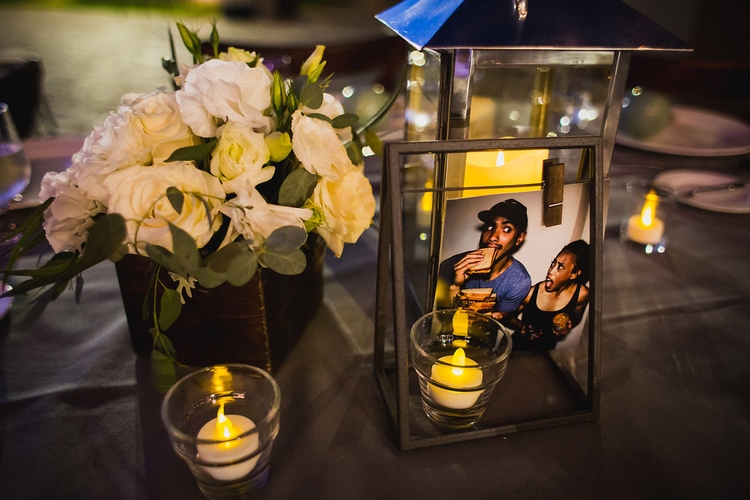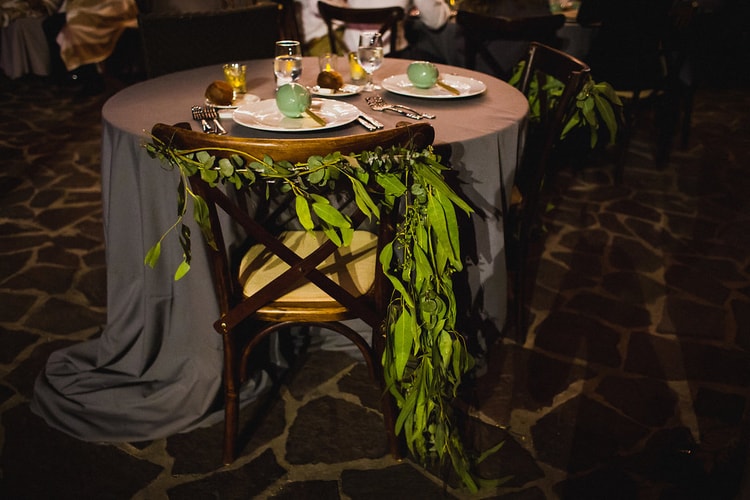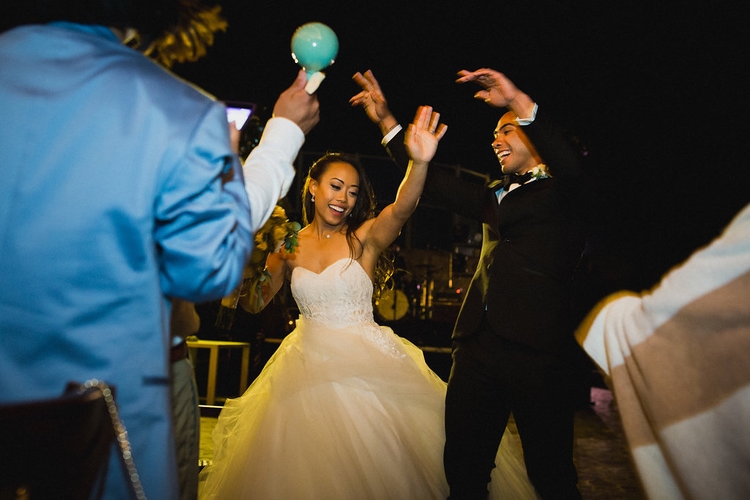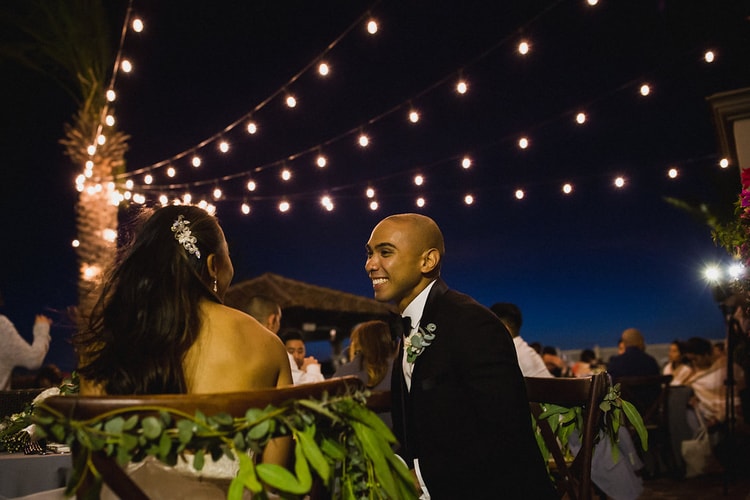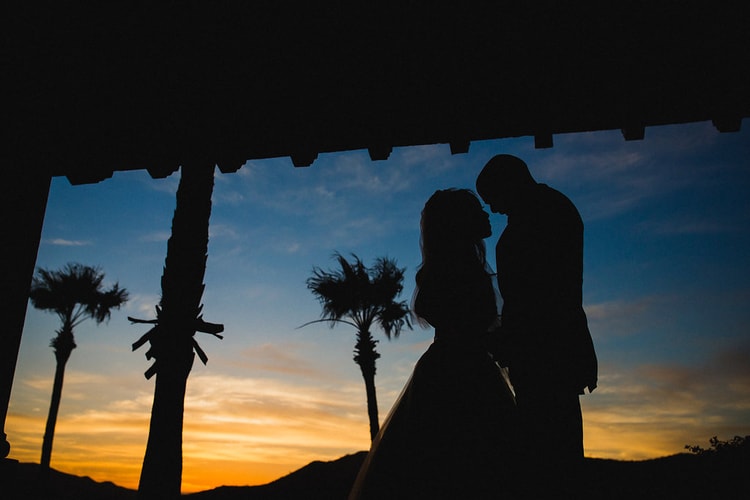 Q&A with the Bride
Why did you choose to have your Cabo Destination Wedding at Pueblo Bonito Sunset Beach?
The resort was absolutely beautiful. It was in the mountains with breathtaking views. The outdoor ceremony site was secluded and away from tourists.
How many guests attended your Cabo Destination Wedding?
65
What were your sources of inspiration when choosing your colors?
We wanted neutral colors, so we went with sage green and grey. We didn't want any "loud" colors that would take away from the natural beauty of the venue.
Was there any tradition that you skipped?
We had an "unplugged" ceremony. We asked our guests to kindly put their cell phones and cameras away to stay present and enjoy the moment with us!
What was the most unusual or crazy thing to happen at your destination wedding?
The most unusual thing that happened was that it was extremely windy to the point that our tableware was blown off the dinner tables. Our guests had to wrap themselves in beach blankets to keep warm! It was so unusual for it to be that windy in Cabo in May but it made for a very memorable night.
What was the best part of having a destination wedding?
Our favorite part of having a destination wedding was that it was a week-long celebration! It was fun being able to spend quality time with our guests for the entire week instead of just one night.
What was the biggest challenge of planning a destination wedding?
Our wedding was at a resort where all the guests stayed. It was challenging trying to get all of our guests to book their accommodations before our "room block" deadline. We felt bad constantly reminding and pressuring our guests to book their flights and their rooms.
What's your advice to other couples planning a Cabo destination wedding?
On your wedding day, sit back and relax! Enjoy the moment and don't stress about the small stuff.
Vendors:
Photographer: Steve Koo Photography
Wedding Planner: Bliss Events by Bonnie Chase
Venue: Pueblo Bonito Sunset Beach Golf & Spa Resort
Florist: Flowers & Events
Hair & Makeup: Blanc Bridal Salon
Featured:

Enter to WIN a FREE Destination Wedding Valued at $30,000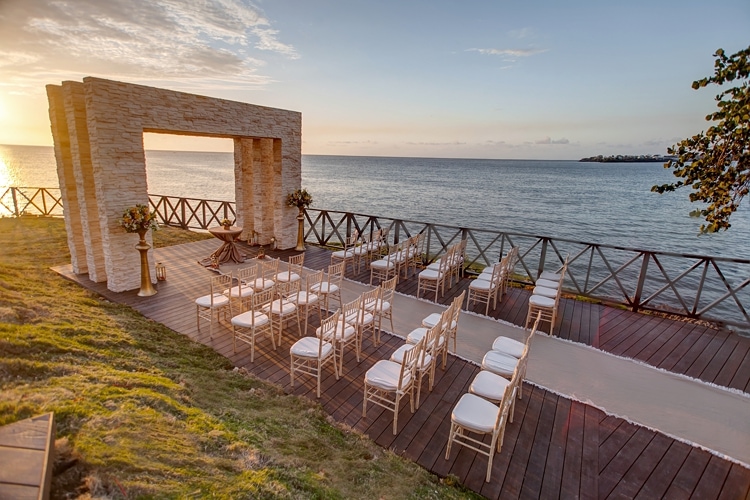 How would you like to win a TRULY FREE destination wedding at a luxury all-inclusive resort? I'm so excited to share all the details of this amazing contest with a prize valued at $30k. It's really easy to enter and if you win, you'll get free roundtrip airfare, 7-night accommodations at a luxury all-inclusive resort, a free ceremony and private reception with a bouquet, DJ, dance floor, cake, centerpieces photography & videography package… the works. As if that wasn't enough, even your wedding guests would get free 5-night all-inclusive resort stay, free excursions, and private airport transfers. This is an amazing giveaway so go ahead and stop what you're doing right now because this is quite literally the opportunity of a lifetime. READ MORE
Featured:

Unique Poolside Bachelorette Party Inspiration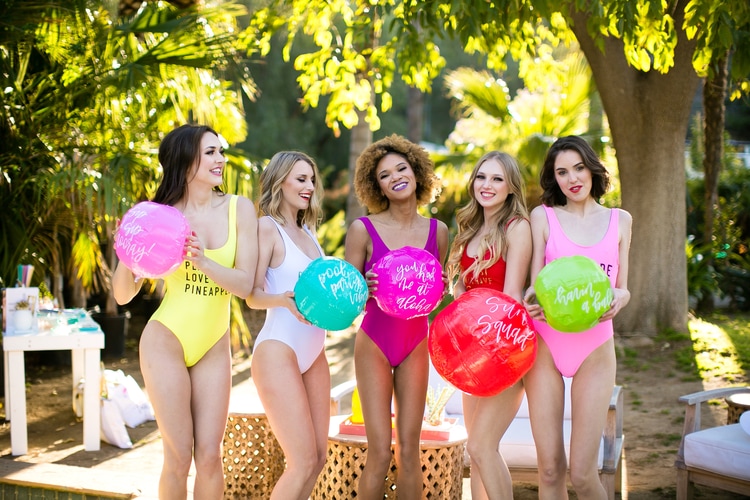 This unique tropical poolside bachelorette party is #GOALS! The décor was tropical, colorful and fun – bringing a cheery vibe that set the tone for a flawless and relaxed day. There were tons of personalized details –from sunscreen and chapstick, to soda and champagne, sun hats and fans, magazines, personalized tumblers, and even a wet bikini bag to hold their suit while they slipped into some adorable "Bride's Beaches" cover-ups. Of course, what's a good party without some fun games? Tons of fun ideas in this post. Read more
Cynthia is the founder and editor of Destination Wedding Details.She has over 15 years experience in the Marketing and Event industry and launched Destination Wedding Details in 2010, shortly after planning her own destination wedding. Cynthia uses her experience and genuine passion, to inspire brides who are planning their dream wedding away from home.