5 Best Destination Wedding Invitations of the Year:
Up next in Destination Wedding Detail's "Best of the year" countdown is a list of the 5 best destination wedding invitations that have been featured on this blog over the course of this year.
This list includes a combination of my favorites and most importantly your favorites based on the reader's comments, emails and pinterest pins.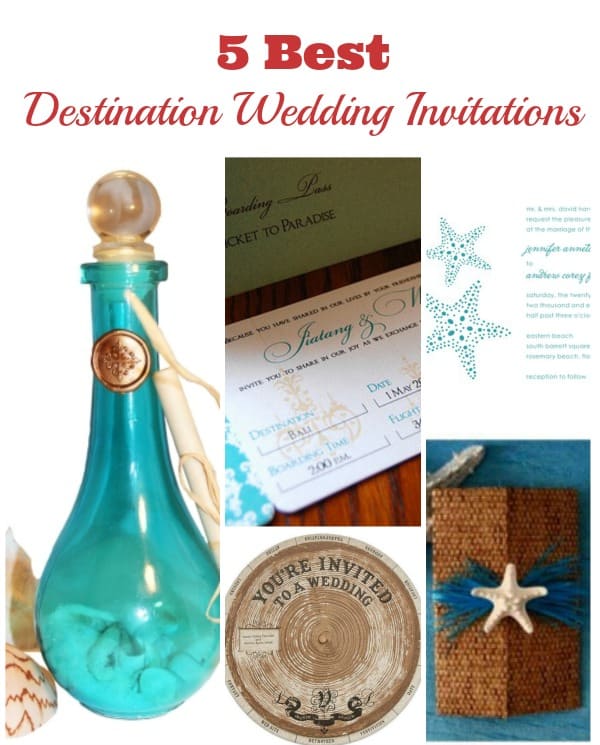 If you're looking for an invitation that is a little more unique and out-of-the-box, these are some great options that are bound to wow your guests and get them on board with your destination wedding.
5. This Tree Ring Wheel by Burning House Design, is super cool & unique. When you're planning a destination wedding, there's so much info to communicate in the invitation and this design has plenty of space to put all of it.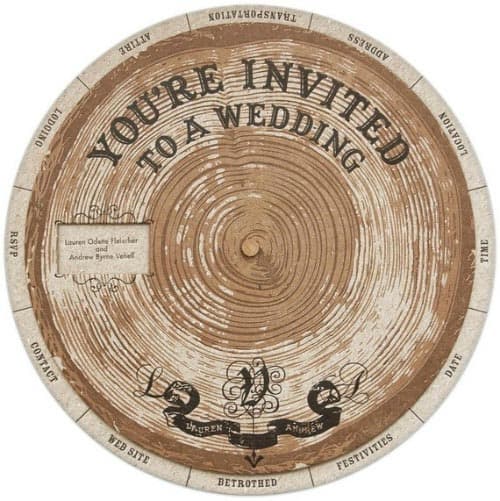 See More Travel Themed Wedding Invitations
4. This is a little more on the traditional side but I like it because it is simple and classy. The subtle starfish design is a great beach themed touch.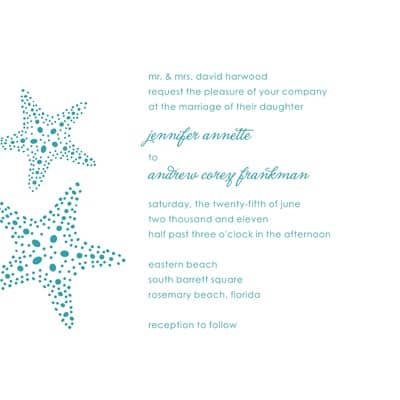 3. This hand crafted bamboo gatefold invitation has some gorgeous details including the oyster shell embellishment. I really loved it from the first time I posted it because it's just the right combination of modern, classy and beachy.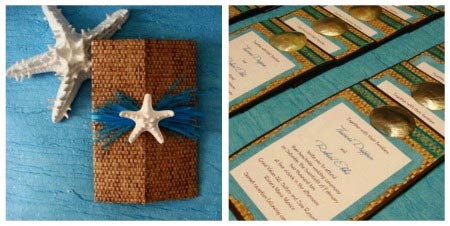 Courtesy of Couture Beach Invitations (Photo by Moore Creative)
2. I'm such a huge fan of boarding pass invitations for destination weddings, that I sent them out as my very own wedding invites. Besides the very unique design and obvious travel theme, I love boarding pass invitations because they're so much room for you to put every single last bit of information your guests need for your destination wedding. Check out more invitations that have plenty of space for all your destination wedding details.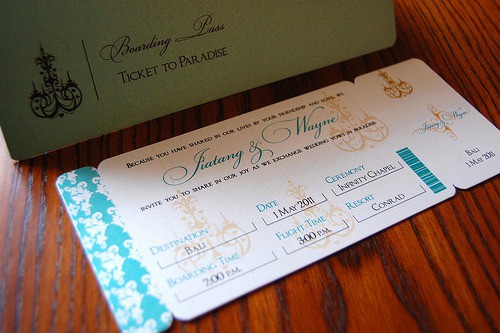 Image Courtesy of Ana de Roux
See More Destination Wedding Invitations
1. I am a huge, huge fan of Message in a Bottle Wedding Invitations. But this one pictured here blew me away. There are lots of different options including some with intricate details that makes them look elegant and way more expensive than they really are. The clear bottle is filled with real sand, mini starfish, seashells and a scroll that doubles as the invitation. These even come with the box that they can be individually shipped in. Love!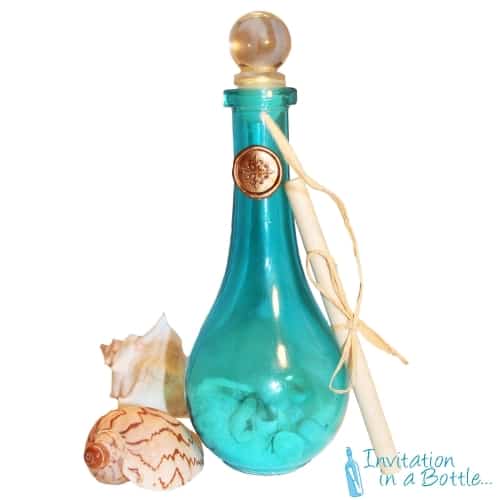 Invitation in a Bottle
More:
Featured:

Contest for The Best Destination Wedding of 2017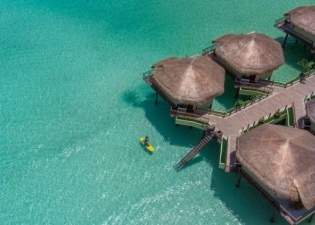 Do you think that you (or someone you know) had the best destination wedding of 2017? Show off your photos and tell your story for a chance to win one of 13 AMAZING prizes, including $3,000 cash or a romantic getaway to over-water bungalows.
Plus your photos will be featured on our blog and social media for the world to see!

Editor/Founder
at
Destination Wedding Details
Cynthia is the founder and editor of Destination Wedding Details.She has over 15 years experience in the Marketing and Event industry and launched Destination Wedding Details in 2010, shortly after planning her own destination wedding. Cynthia uses her experience and genuine passion, to inspire brides who are planning their dream wedding away from home.