5 Best Destination Wedding Dresses
The next category in the Destination Wedding Details countdown is a list of the 5 Best Destination Wedding Dresses featured on this blog this year. This list counts down my favorite beach friendly gowns, and the images you pinned the most on Pinterest from this blog.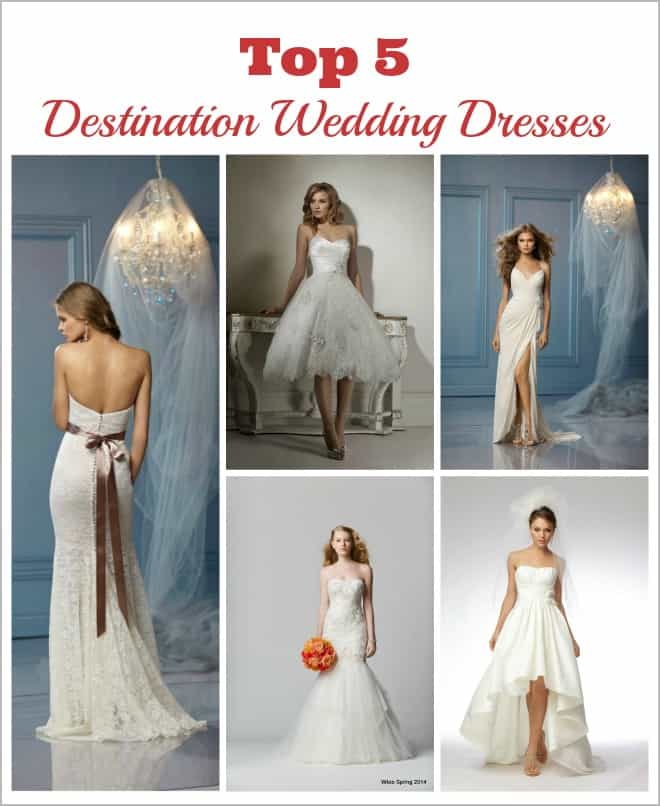 Destination Wedding Details' Top 5 Dresses of the Year
5. This gown is from Wtoo's 2014 collection which was inspired by the designer's trip to Tuscany, Italy. I absolutely love mermaid and trumpet gowns but that's just one of the reasons this was one of my faves of the year. I also like the beading in the bodice and the tulle skirt.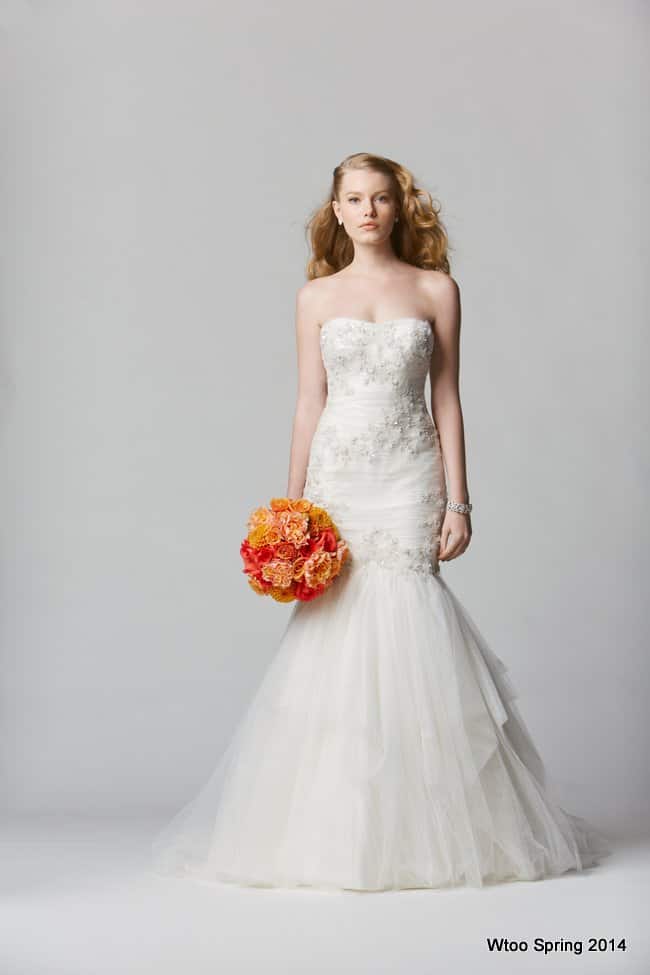 4. The tea length Maggie Sottero wedding dress pictured below is the one dress that single handedly changed my opinion on short wedding dresses. It was love at first sight. If I could go back in time, I'm pretty sure I would've tied the knot in this dress or at least change into it for the reception.
3. Stagerred hemlines like the one pictured below are considered by some, to be the best destination wedding dresses because it's a combination of informal and classic. You can show off your legs in the front but have a more formal train-like detail in the back. The strapless neckline is sexy and modern while the silky and soft organza fabric will move with you.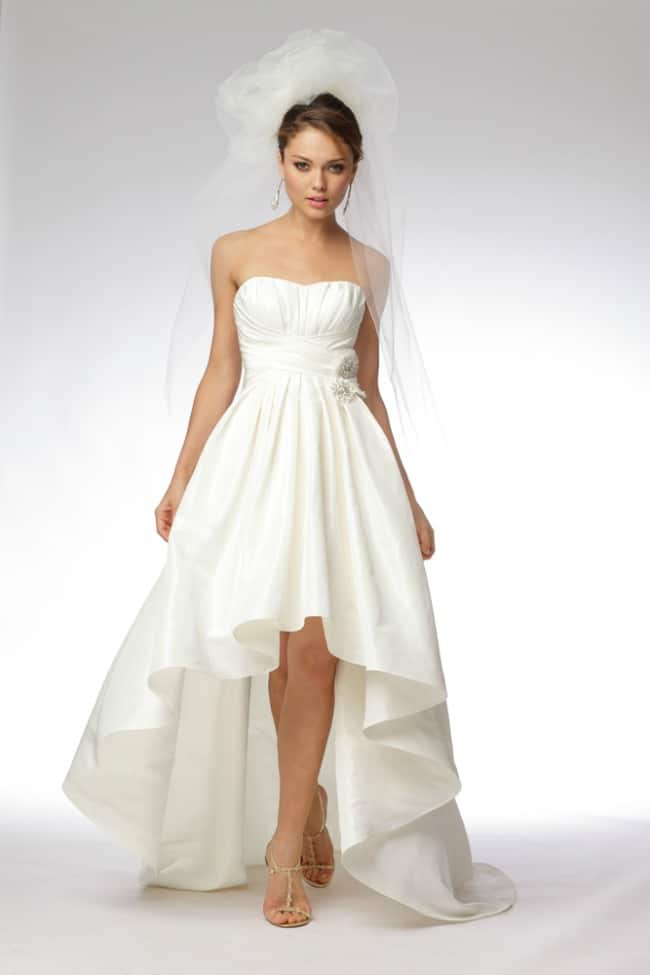 2. This little number right here is hot, hot, hot! It is daring, dramatic and sexy as heck. Not everyone can pull this off but if you're having a casual, beach wedding and you don't mind showing off some skin, this is one of the best destination wedding dresses you will find. It was a big hit on Pinterest too, with thousands of pins from this blog.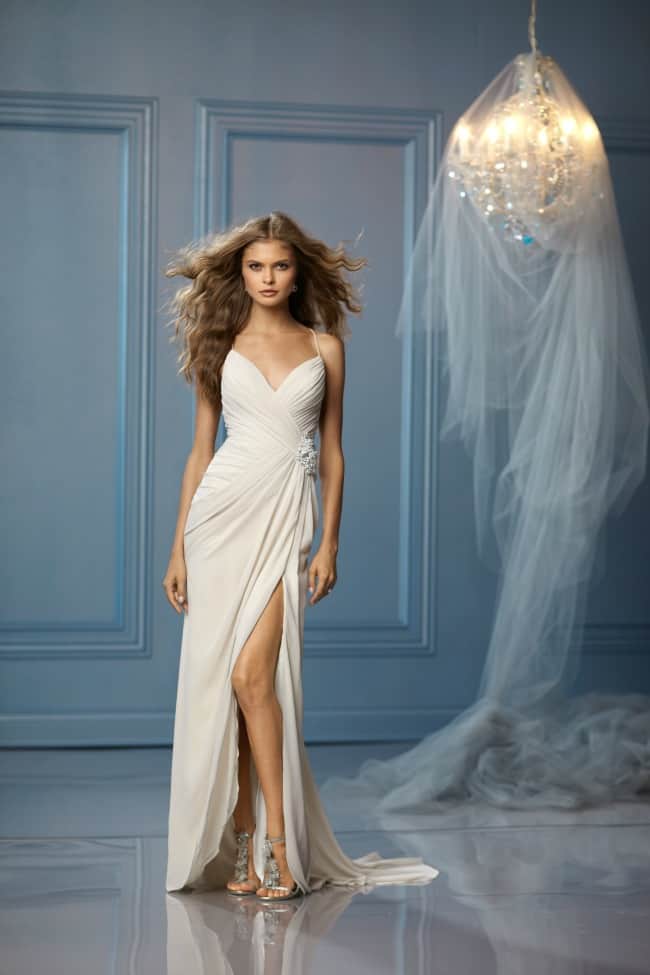 1. I first previewed this next Wtoo Destination Wedding Dress on this blog before it was even available for sale in stores. When I first saw it, I loved everything about it but I have to say I was not prepared for the popularity it would gain with my readers. This dress got thousands & thousands of pins on Pinterest and it became the most pinned image from my blog this year. It really is a sight to see isn't it? I was pretty excited that my favorite dress was yours too.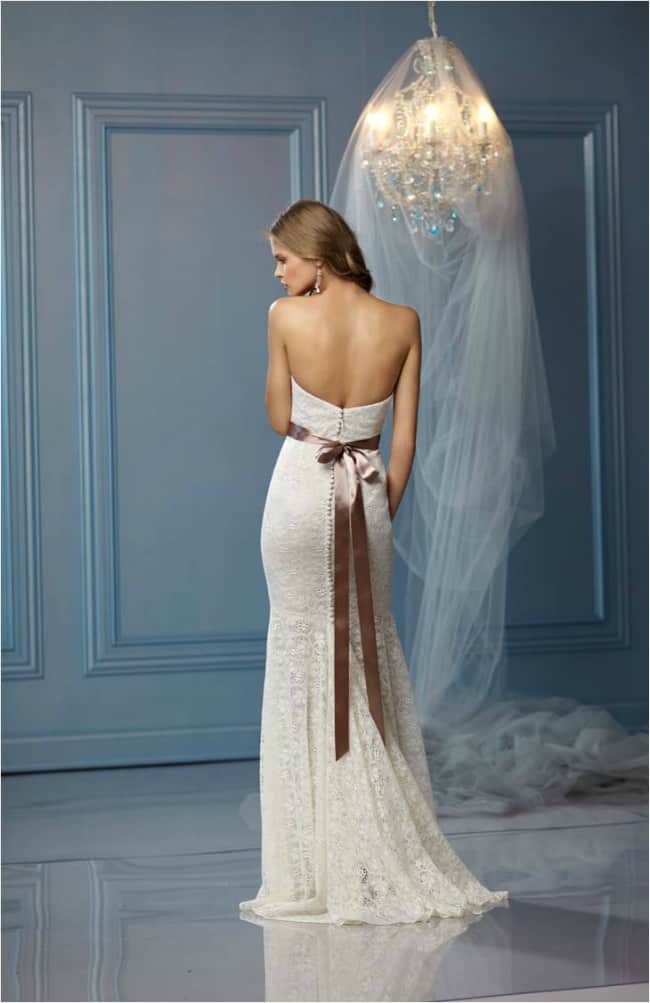 I hope you found inspiration from our list of best destination wedding dresses. We're looking forward to bringing you more of the latest designer trends throughout the year!
Credits: Dresses #3, 4 & 5 courtesy of Wtoo
More:
Featured:

17 Welcome Bags & Favors Your Guests Will LOVE (and ones they won't)!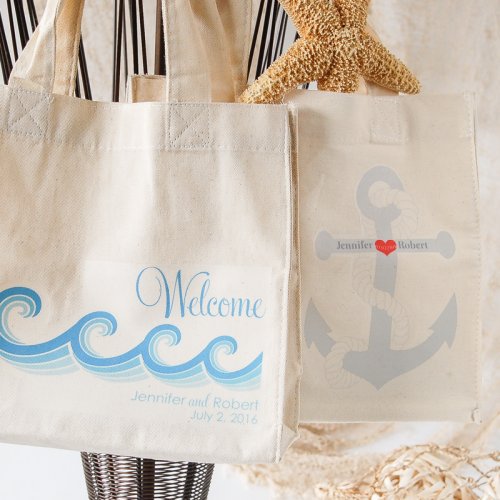 Welcome bags and favors are a great way to show your love and appreciation to your family/friends who are attending your destination wedding. To get some ideas of the best favors and welcome bags, we polled hundreds of destination brides who already got married. They shared their thoughts on the type of welcome bag items and favors their guests loved, as well as the misses.
Featured:

Destination Wedding Invitations in a Bottle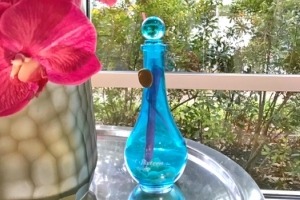 How do you tell your guests they're about to embark on the most magical trip of their lives? With the most unique beach wedding invitations, of course! We got these stunning "Invitations in a Bottle" sent to us in the mail and were blown away! This is probably the most fun way to set the tone and make an impression when you announce your destination wedding.