Best Beach Wedding Hairstyles
For the past few days, I've been counting down the best destination wedding details of the year across a few different categories. But I'm super excited to count down the Best Beach Wedding Hairstyles from this blog over the past year. These are not only my favorite hairstyles, but also the ones that my readers loved the most based on comments, pins and shares.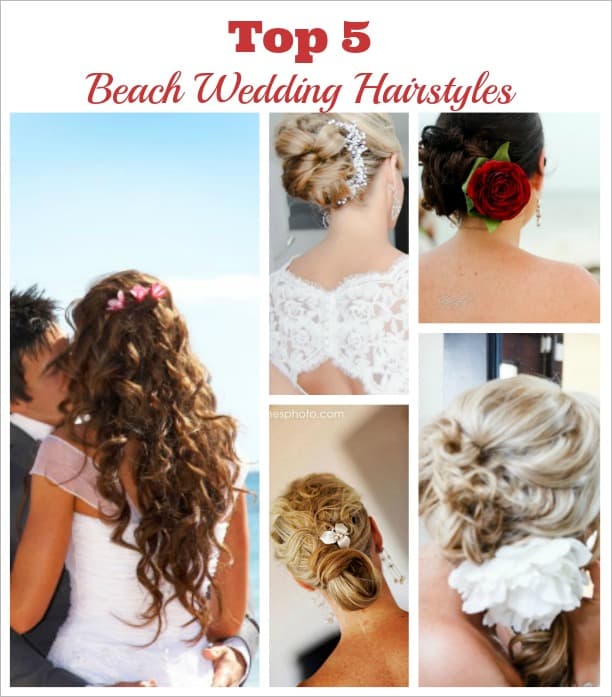 Top 5 Beach Wedding Hairstyles
5. When this bride's real wedding photos were featured on this blog, I was immediately drawn to her hairstyle. I really liked the intricate but 'messy' look in the back, the soft curls swept to the side ,and the big white flower to give it the finishing touch. But when I learned that she styled her own hair, I was really blown away. See more pictures from this wedding here: Real Aruba Wedding.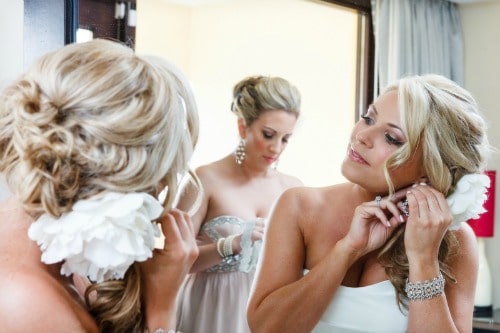 4. Loose waves pinned up into a low swept updo is always a really great idea for a beach wedding because your hair will stay in place even if it's windy. That's what this bride did, but the addition of a black magic rose against her dark hair made the look even more stunning.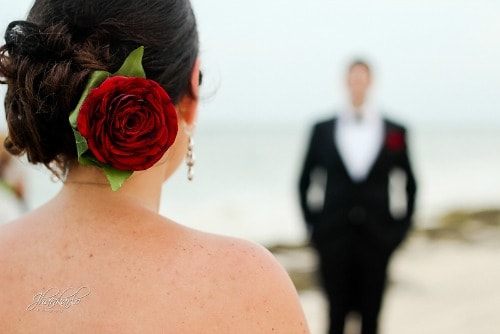 3. This was another fave of mine this year because it's loose, beachy and classy at all once.
2. This hairstyle is super sexy especially when the back of your dress is that gorgeous. The whole look is just elegant and ideal for a beach wedding. See more photos from this wedding here: Real Wedding in Costa Rica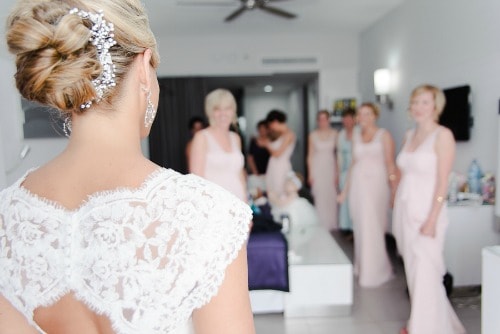 1. The top spot in this countdown went to the hairstyle that you would probably expect at a beach wedding. Long, loose wavy hair blowing softly in the wind is probably many-a-girl's dream for her beach wedding, which is probably why this was the most pinned hairstyle on Pinterest from this blog.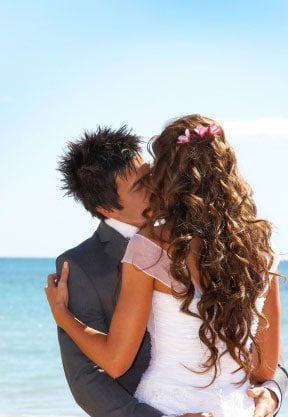 I hope you found inspiration in this list of Destination Wedding Detail's best beach wedding hairstyles of the year. I look forward to sharing all the latest trends and classic looks in the coming year.
More:
Featured:

Unique Poolside Bachelorette Party Inspiration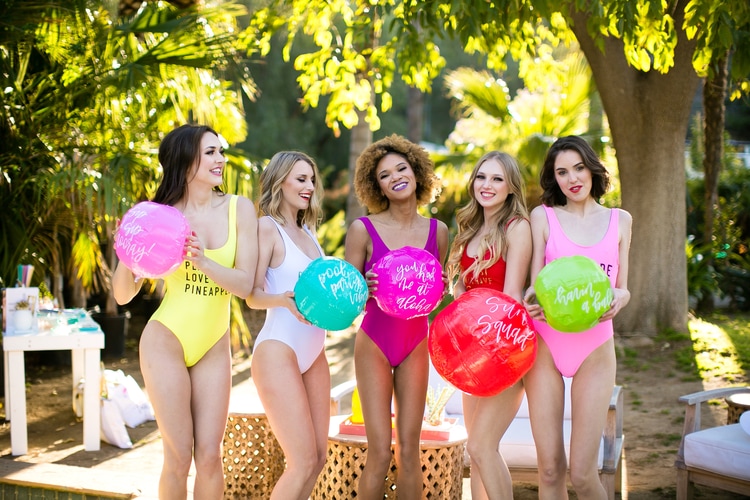 This unique tropical poolside bachelorette party is #GOALS! The décor was tropical, colorful and fun – bringing a cheery vibe that set the tone for a flawless and relaxed day. There were tons of personalized details –from sunscreen and chapstick, to soda and champagne, sun hats and fans, magazines, personalized tumblers, and even a wet bikini bag to hold their suit while they slipped into some adorable "Bride's Beaches" cover-ups. Of course, what's a good party without some fun games? Tons of fun ideas in this post. Read more
Featured:

New Orleans Destination Weddings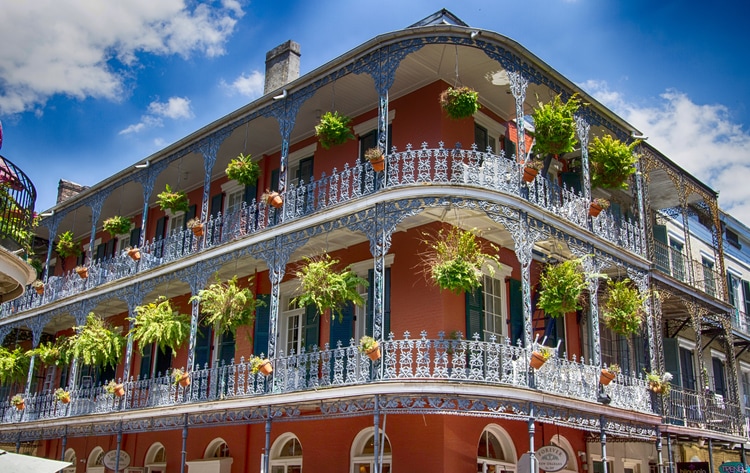 Here at Destination Wedding Details, we've seen it all: weddings at the beach, in the mountains, in the desert, and in pretty much every country. ALL beautiful, mind you… but through our years of observing what exactly makes for a GREAT wedding, we've surmised this: it must be FUN for you and your guests. So, ask yourself this: what city is more fun than New Orleans? Read our full post to discover when, where and how to get married in NOLA.
Cynthia is the founder and editor of Destination Wedding Details.She has over 15 years experience in the Marketing and Event industry and launched Destination Wedding Details in 2010, shortly after planning her own destination wedding. Cynthia uses her experience and genuine passion, to inspire brides who are planning their dream wedding away from home.