Best Beach Wedding Hairstyles
For the past few days, I've been counting down the best destination wedding details of the year across a few different categories. But I'm super excited to count down the Best Beach Wedding Hairstyles from this blog over the past year. These are not only my favorite hairstyles, but also the ones that my readers loved the most based on comments, pins and shares.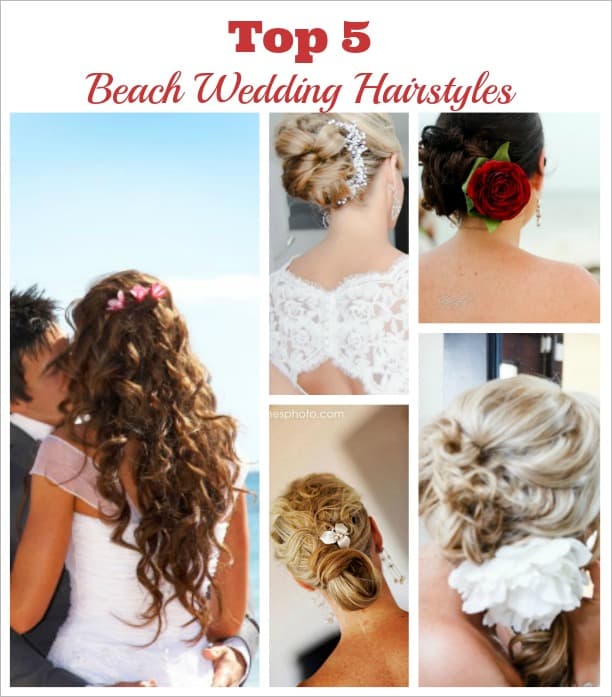 Top 5 Beach Wedding Hairstyles
5. When this bride's real wedding photos were featured on this blog, I was immediately drawn to her hairstyle. I really liked the intricate but 'messy' look in the back, the soft curls swept to the side ,and the big white flower to give it the finishing touch. But when I learned that she styled her own hair, I was really blown away. See more pictures from this wedding here: Real Aruba Wedding.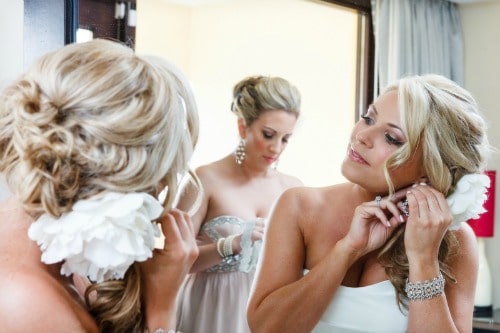 4. Loose waves pinned up into a low swept updo is always a really great idea for a beach wedding because your hair will stay in place even if it's windy. That's what this bride did, but the addition of a black magic rose against her dark hair made the look even more stunning.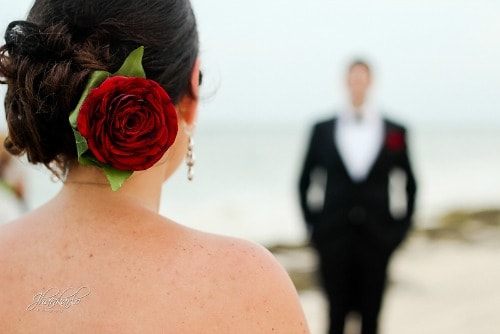 3. This was another fave of mine this year because it's loose, beachy and classy at all once.
2. This hairstyle is super sexy especially when the back of your dress is that gorgeous. The whole look is just elegant and ideal for a beach wedding. See more photos from this wedding here: Real Wedding in Costa Rica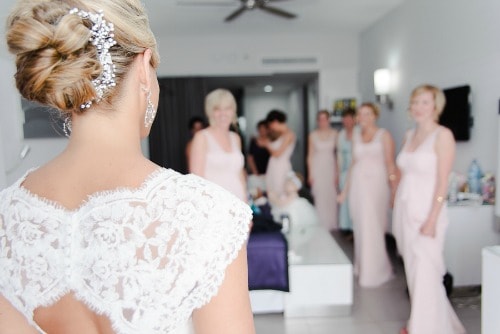 1. The top spot in this countdown went to the hairstyle that you would probably expect at a beach wedding. Long, loose wavy hair blowing softly in the wind is probably many-a-girl's dream for her beach wedding, which is probably why this was the most pinned hairstyle on Pinterest from this blog.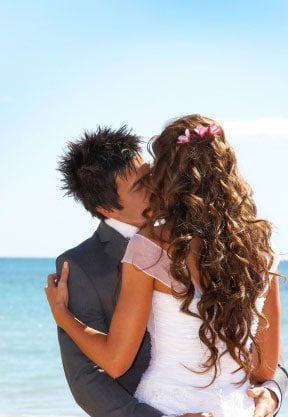 I hope you found inspiration in this list of Destination Wedding Detail's best beach wedding hairstyles of the year. I look forward to sharing all the latest trends and classic looks in the coming year.
More:
Featured:

17 Welcome Bags & Favors Your Guests Will LOVE (and ones they won't)!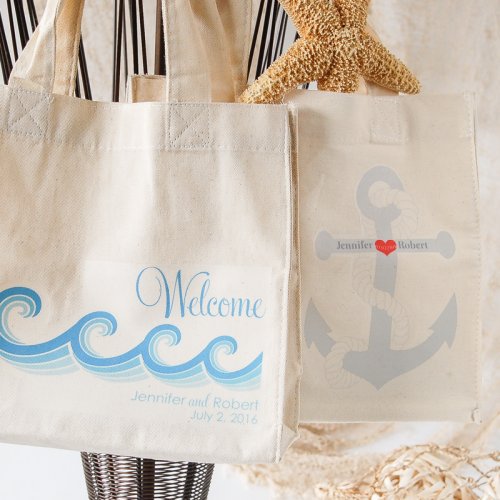 Welcome bags and favors are a great way to show your love and appreciation to your family/friends who are attending your destination wedding. To get some ideas of the best favors and welcome bags, we polled hundreds of destination brides who already got married. They shared their thoughts on the type of welcome bag items and favors their guests loved, as well as the misses.
Featured:

Destination Wedding Invitations in a Bottle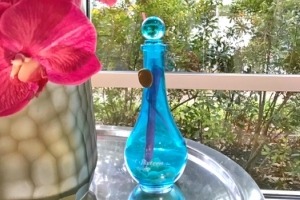 How do you tell your guests they're about to embark on the most magical trip of their lives? With the most unique beach wedding invitations, of course! We got these stunning "Invitations in a Bottle" sent to us in the mail and were blown away! This is probably the most fun way to set the tone and make an impression when you announce your destination wedding.