When your fairytale wedding is tag teamed by the isle of St Lucia and Mother Nature herself, the result is breath taking. Sadie and Scott's destination wedding honored their chosen destination in every way possible – I mean, look at these photos captured by Mann & Wife Visual Storytellers… tropical, romantic, simple and elegant – exactly how they wanted it!
Browsing their photos, I could almost feel the calm ocean breeze that ran through Sadie's veil and the swaying, lush palm trees surrounding their venue – of course, I can only play pretend because Sadie and Scott forgot to invite me to their wedding (only kidding, but the FOMO is real!). The little chapel over the water was absolutely perfect for their small guest list – so intimate! AND, do not miss this detail in the pics… they said their vows over a glass floor that revealed the crisp, vibrant blue water – how much more immersed in the local beauty could they get?
Getting their family to paradise to share the most meaningful moments of their life was the most important element to the entire planning process for Sadie and Scott – and I think all us budding brides could take a rule out of their play book. Sadie says, "don't stress the details, you're going to be in paradise!" And really, where's the lie? Look at how relaxed, present and in love this couple looks. The FOMO is returning…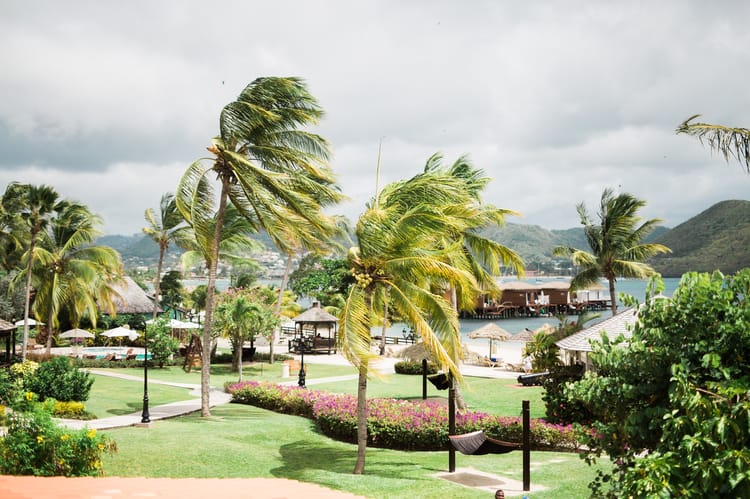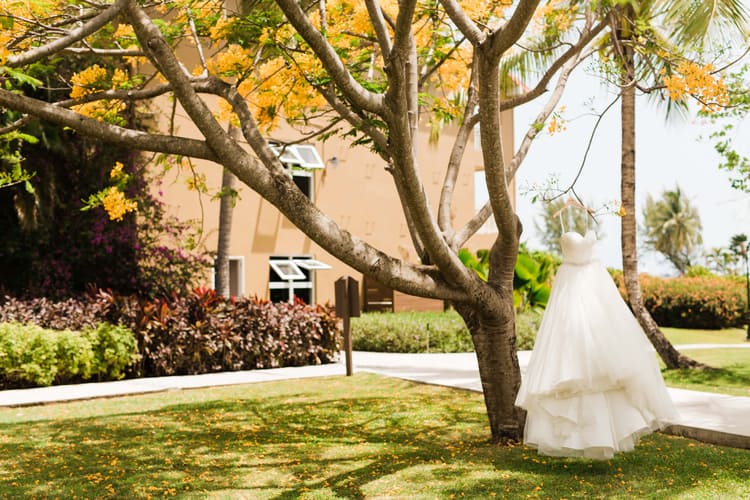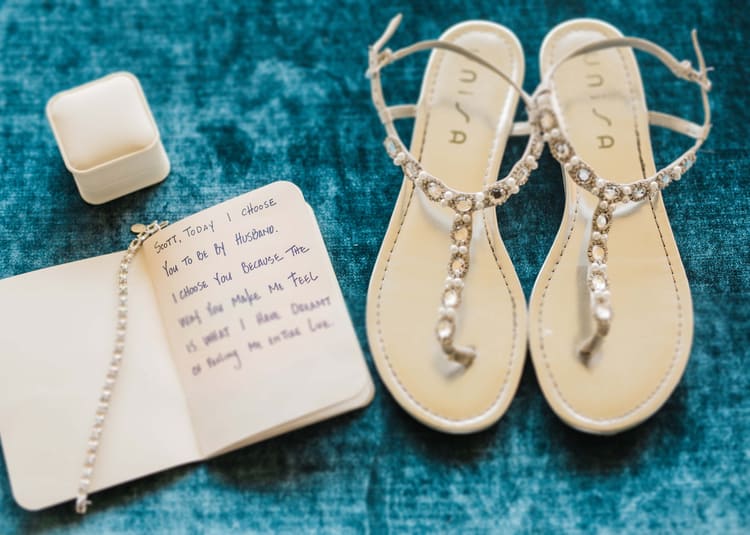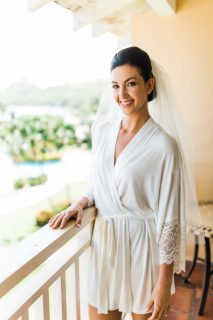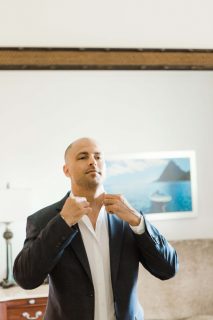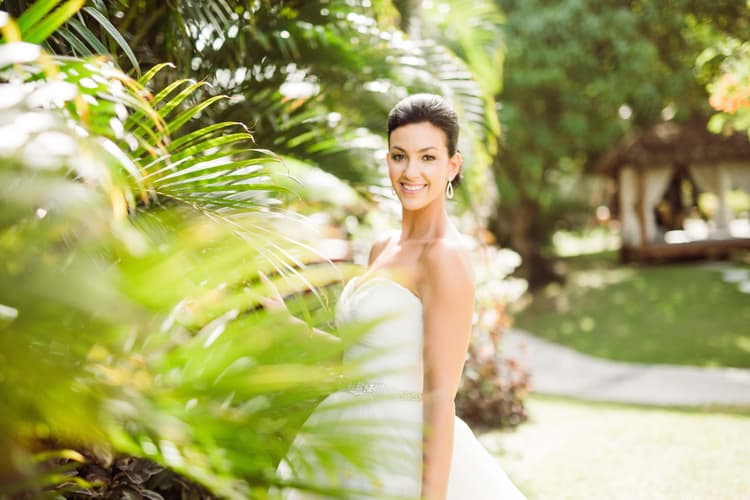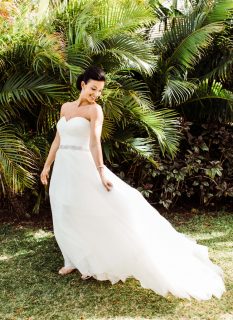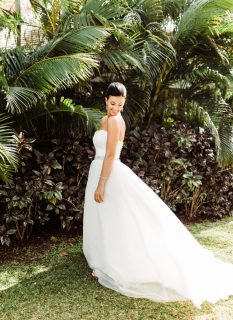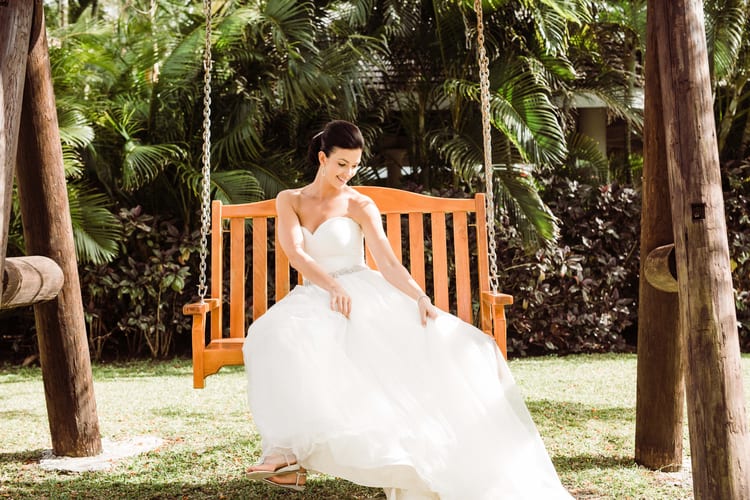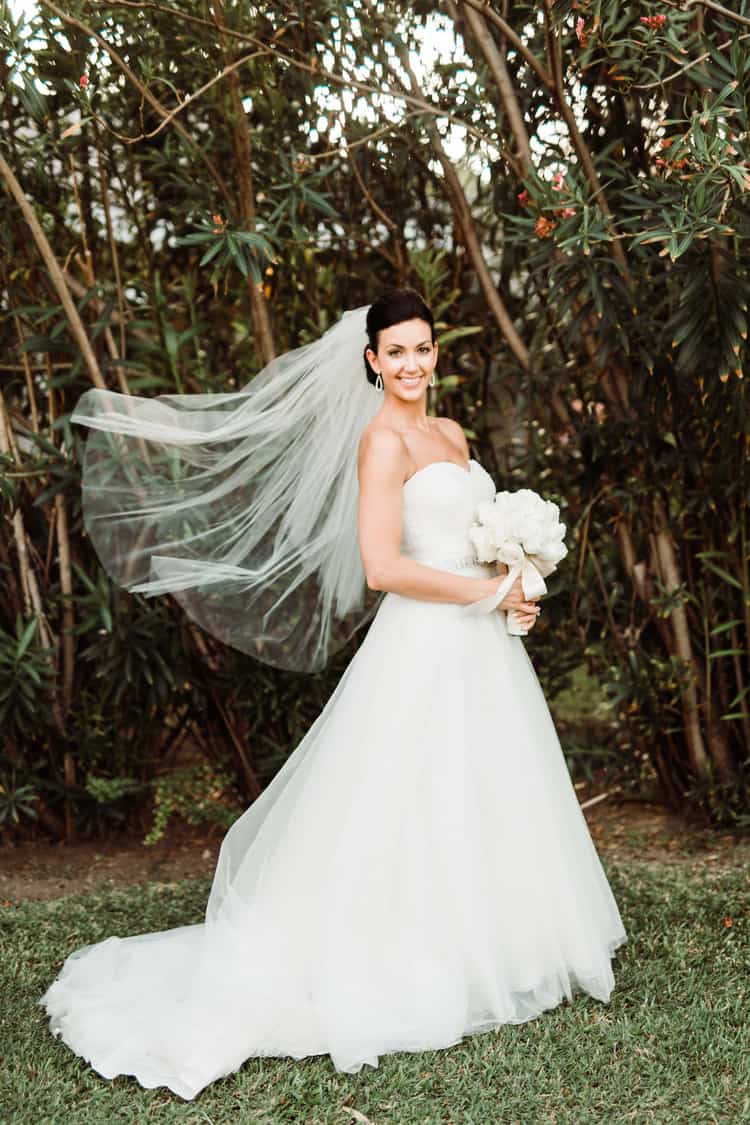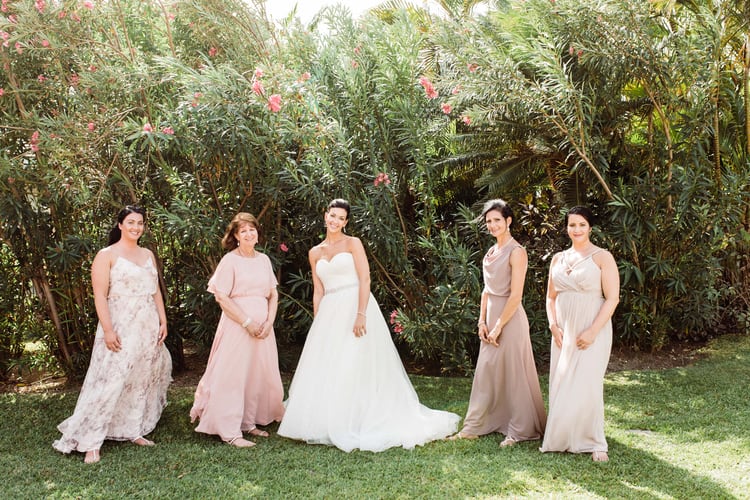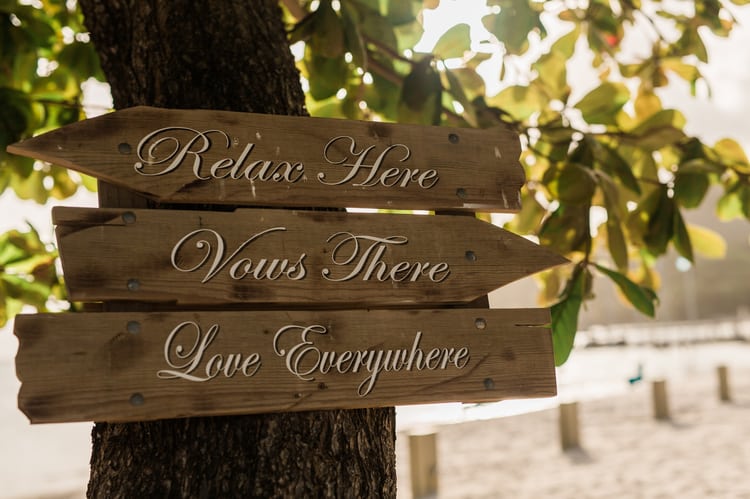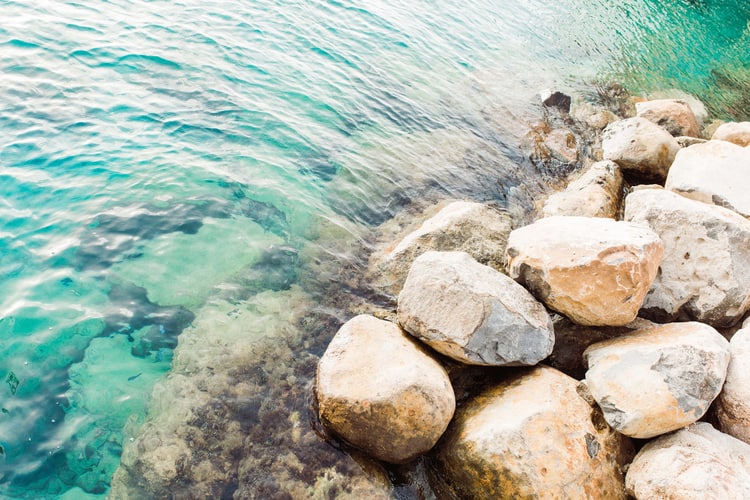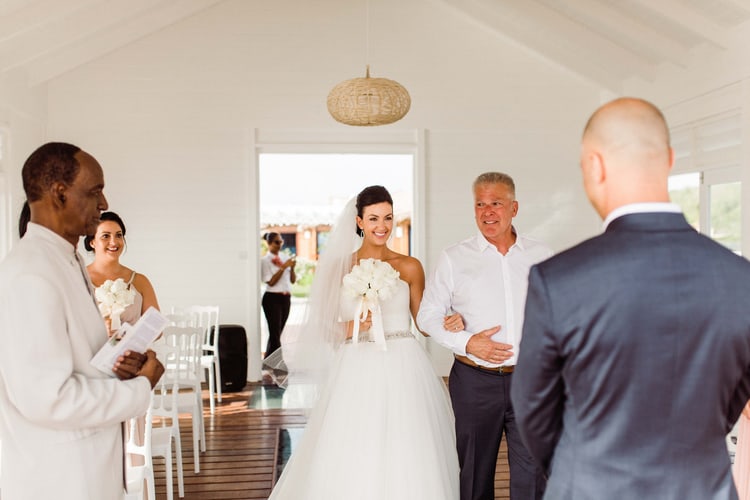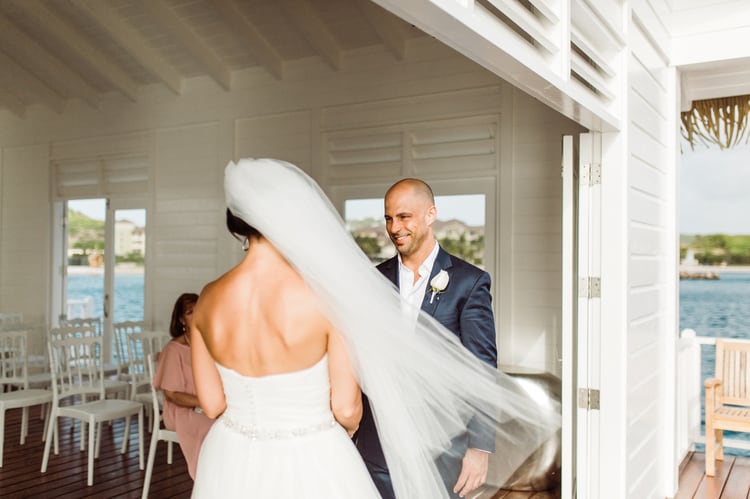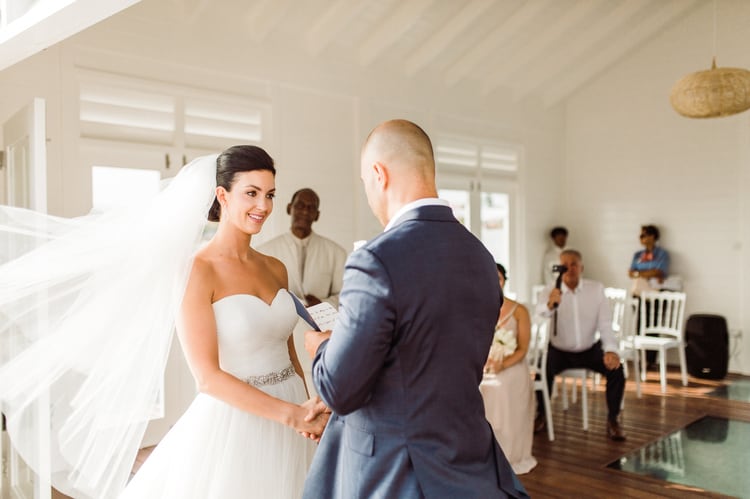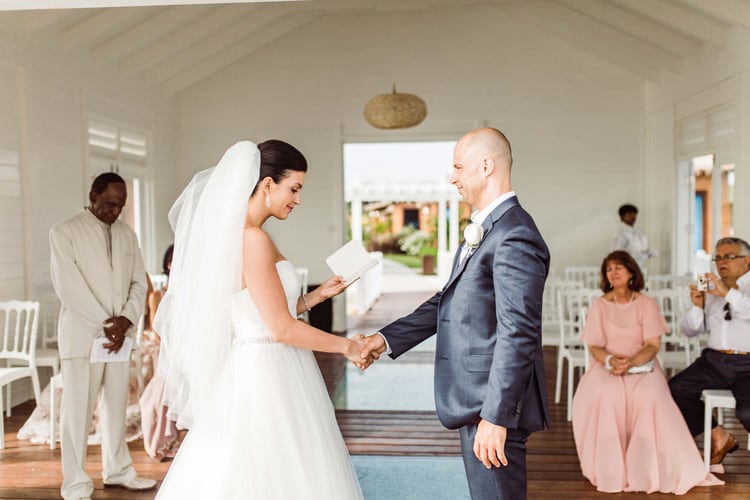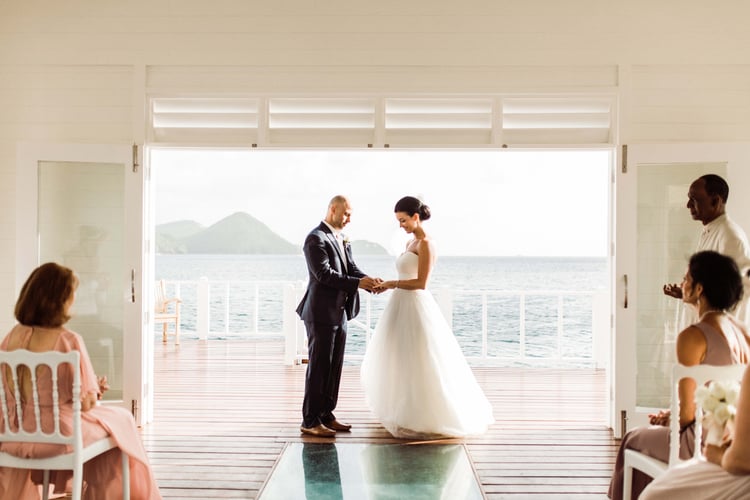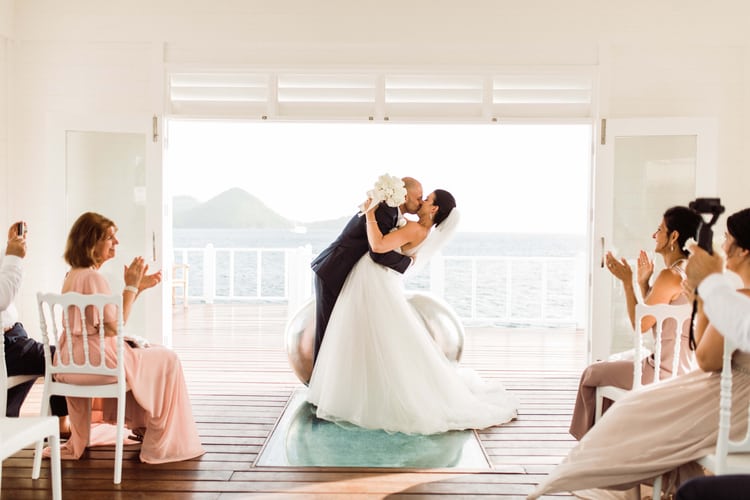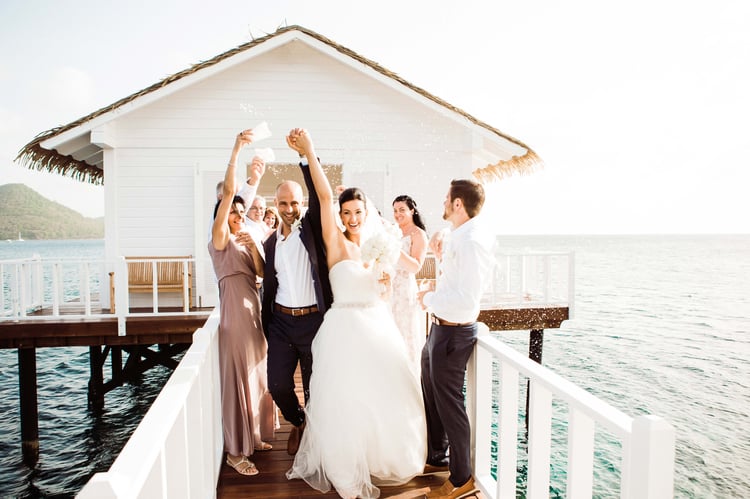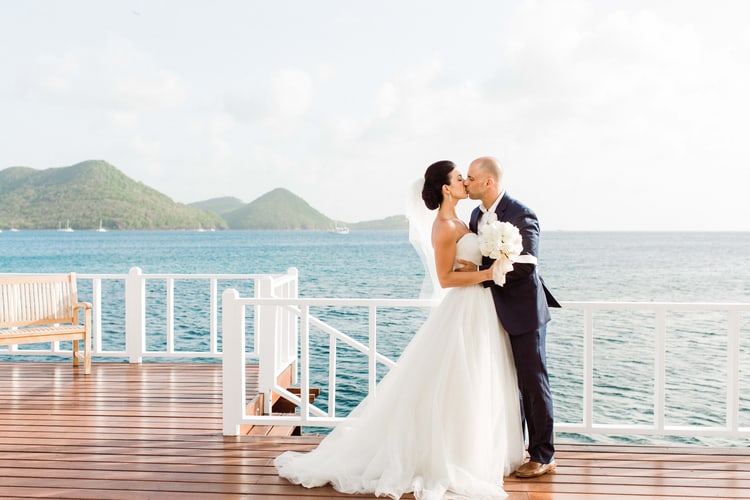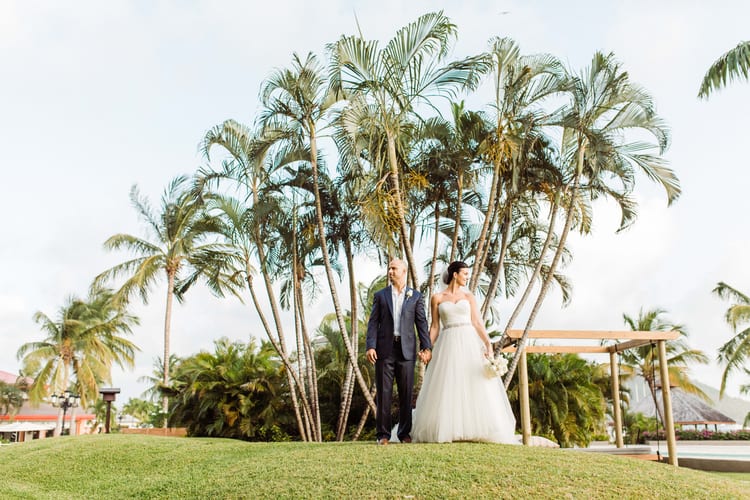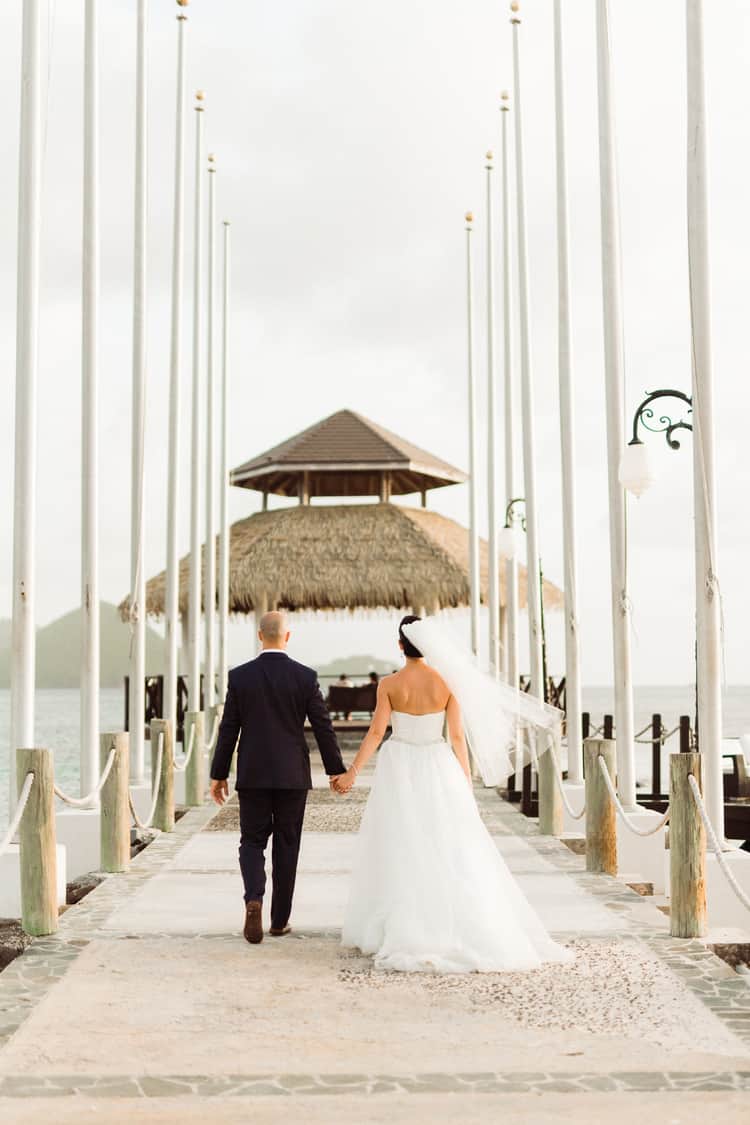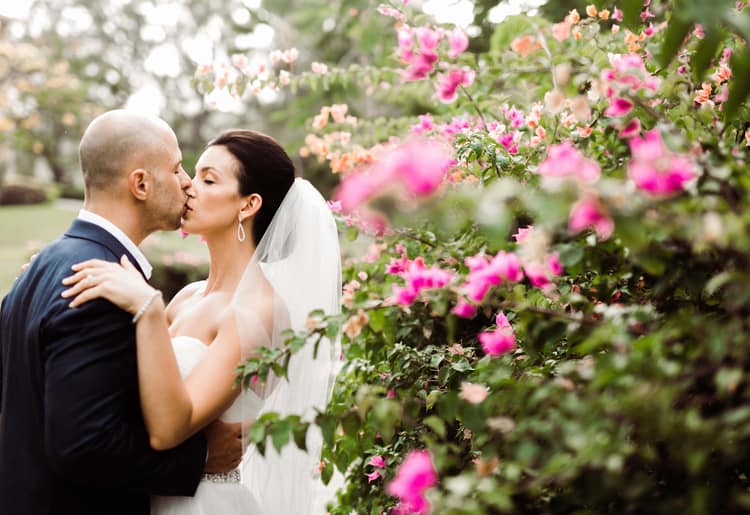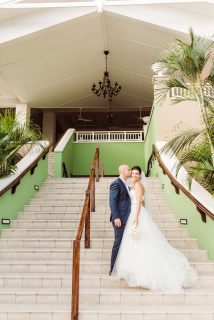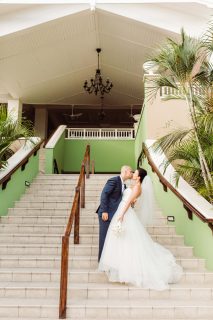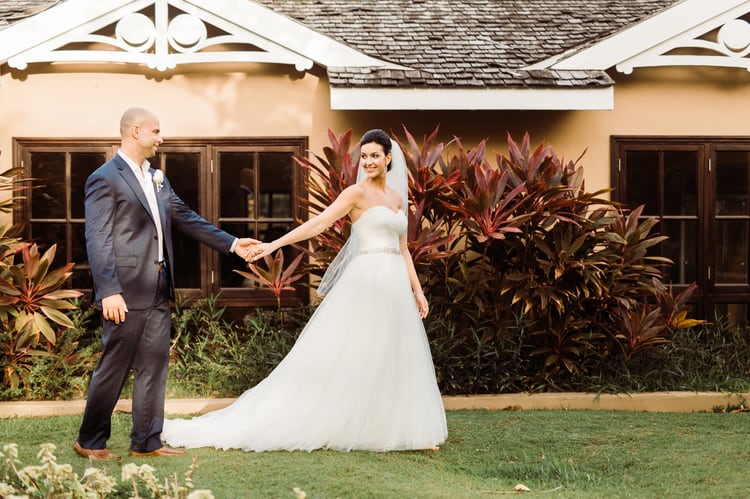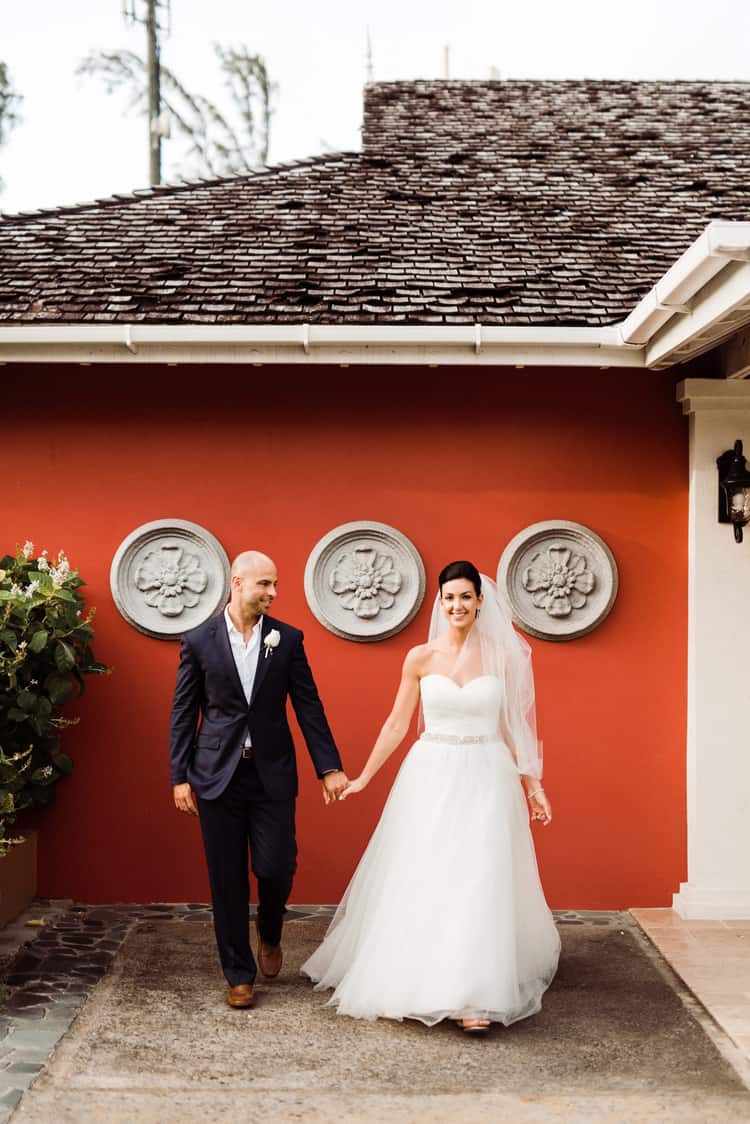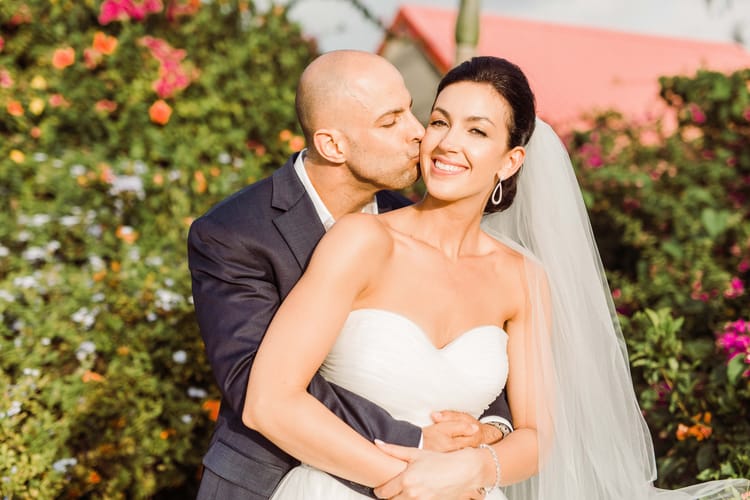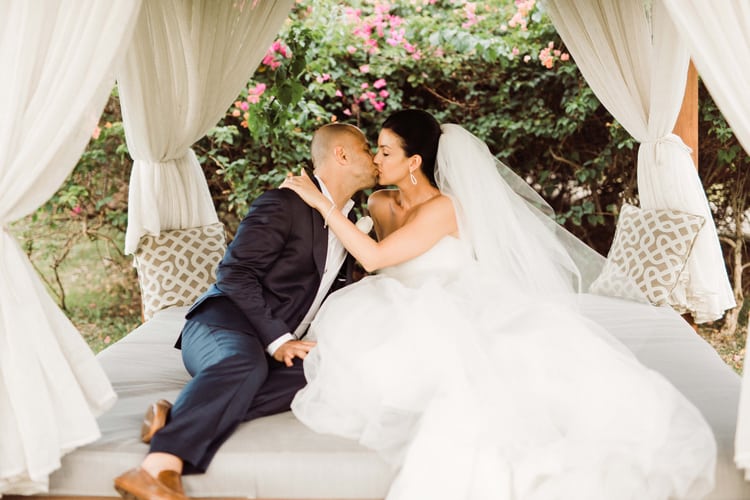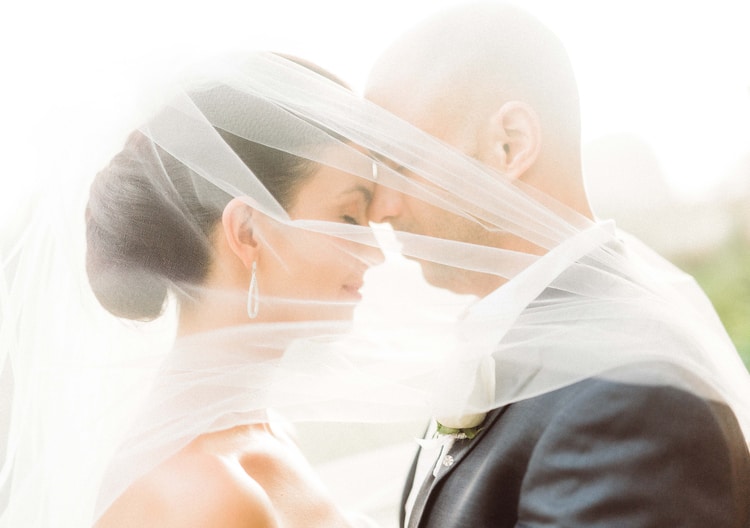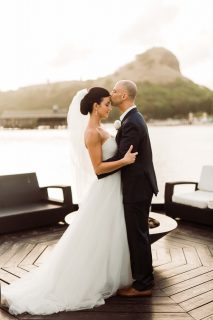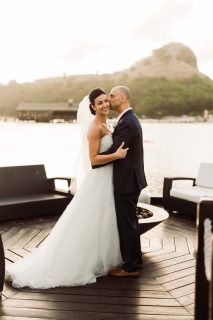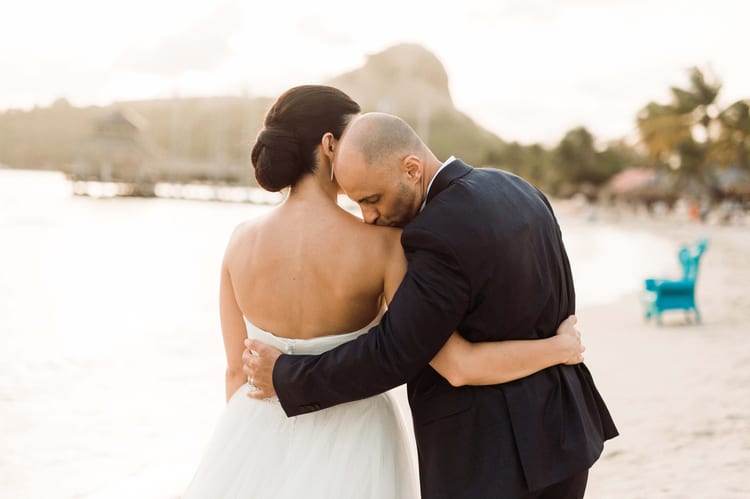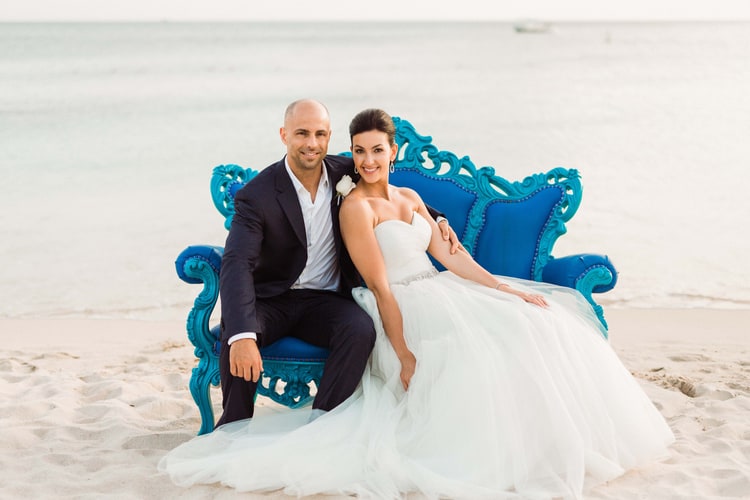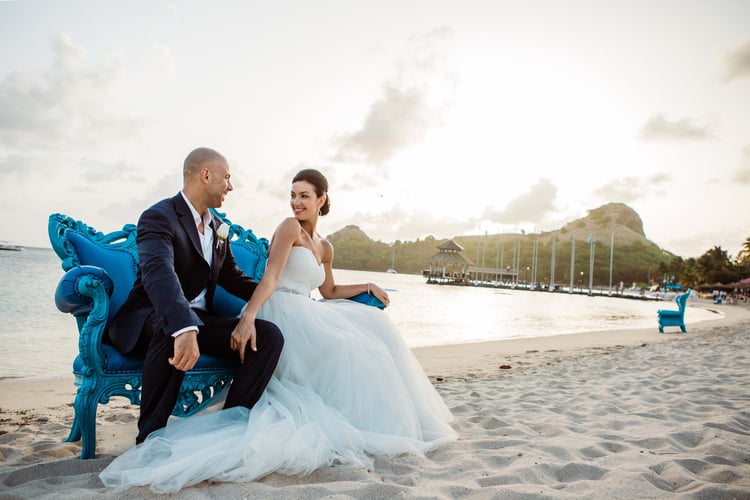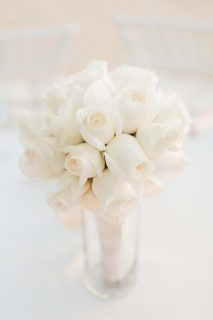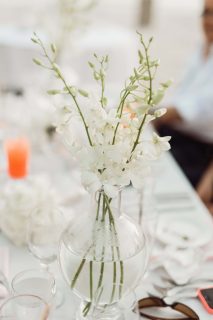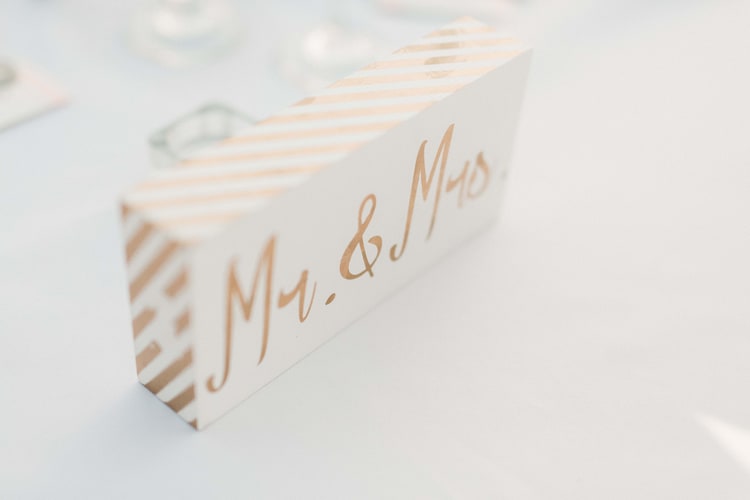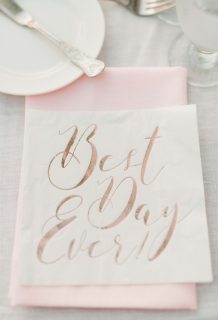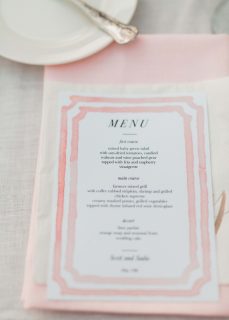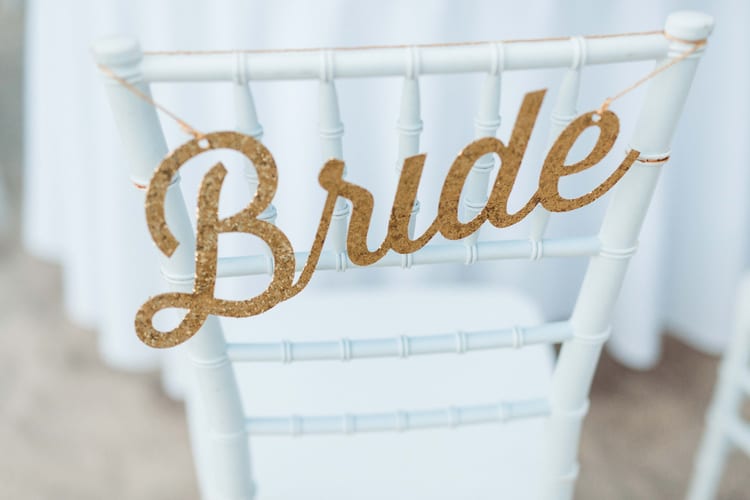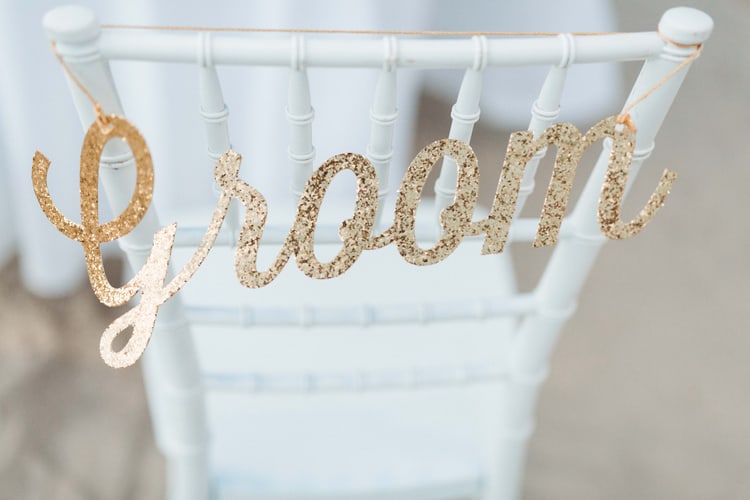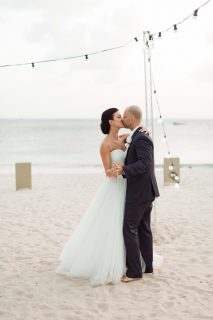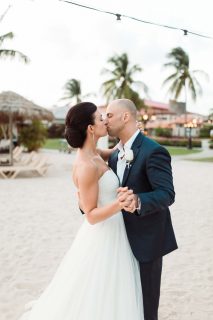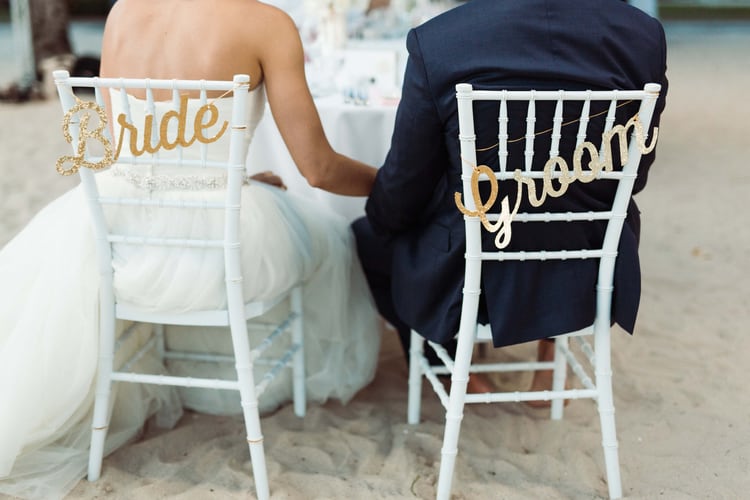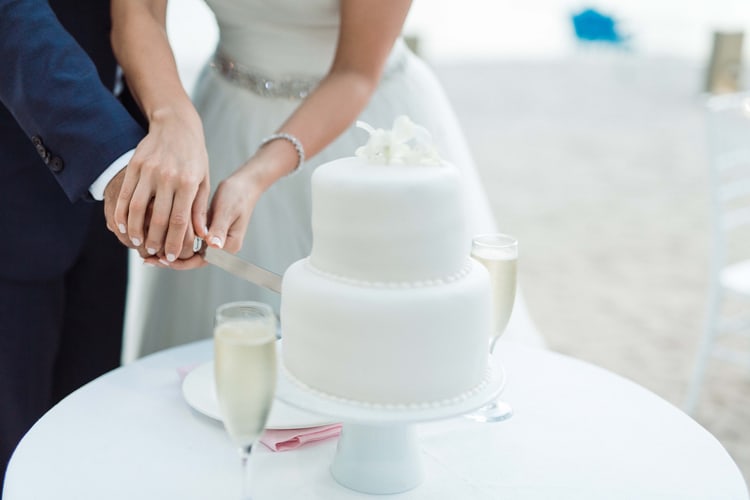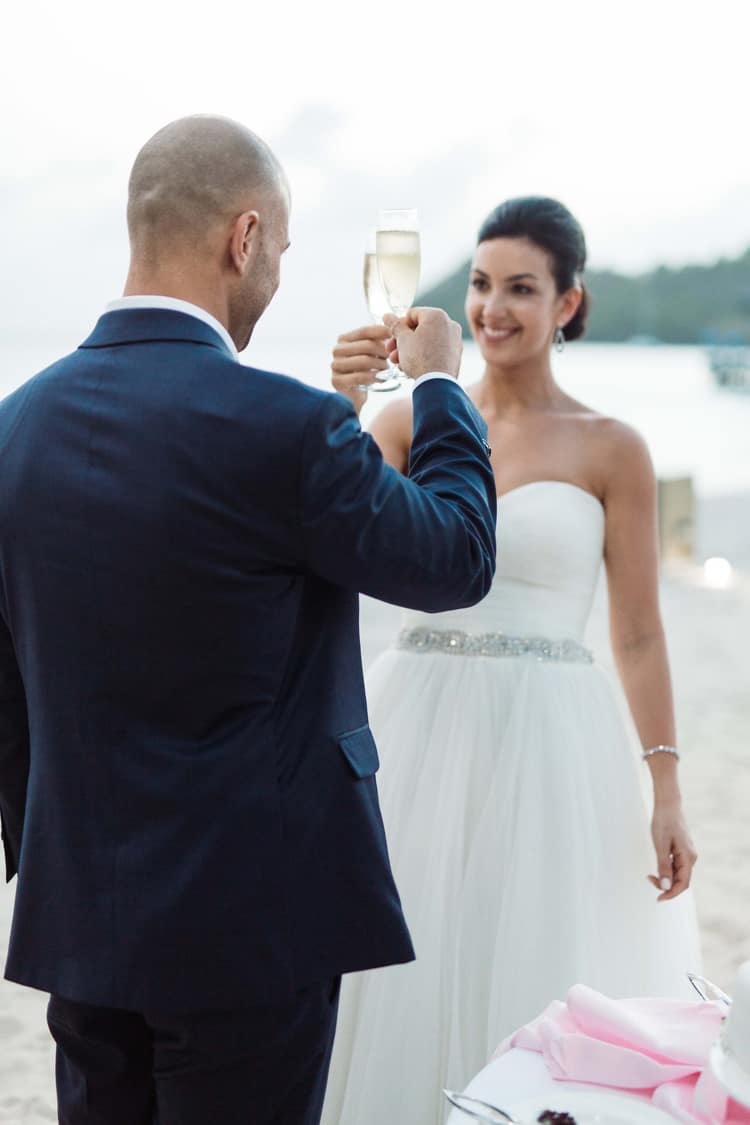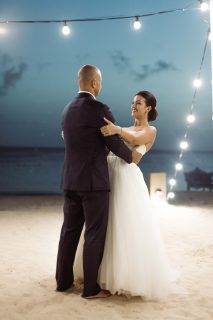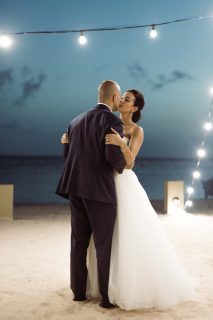 Real Destination Wedding Q&A with the Bride
Why did you choose to a have a destination wedding in St Lucia?
We chose this location because we wanted a relaxed, casual intimate wedding with beautiful
scenery. We chose this resort because we wanted to get married at the over the water
chapel and also have a beautiful mountainous landscape. We wanted to have a beautiful wedding and a fun vacation for our new combined families.
How did you decorate your destination wedding?
We kept the decorations very simple. White linens, pink accents and tried our best to let the St. Lucian beaches, mountains and lush gardens be the decor.
What was your favorite wedding detail from your St Lucia destination wedding?
The way that the afternoon sunlight hit the over-the-water chapel created a breathtakingly beautiful ceremony.
What was the most special thing to happen on your wedding day?
The night before the wedding, we walked from dinner to the main entertainment for the resort. When we got there, the singer for the night asked if we were getting married and dedicated the next song to us. Amazingly, it happened to be our rst dance song. It was a beautiful moment that meant a lot to us. Also, the bribes father's speech was tr most emotional moment.
What was your favorite part of having a destination wedding in St Lucia?
Having a destination wedding really simplied the planning process. We were able to deal with one venue, caterer, etc. On top of that, having our families with us extended the fun beyond our wedding night.
What was the biggest challenge in planning your St Lucia destination wedding?
The biggest challenge was not being able to see the resort in person before arriving on-site.
Vendors
Photographer: Mann & Wife Photography
Venue: Sandals Grande St. Lucian
Bride's Dress: La Blanca Bridal
Bridesmaid Dresses: Bella Braidsmaids Jenny You and Hailey Paige
Groom's Attire: Men's Warehouse
Jewelry: Nadri
Featured:

Unique Poolside Bachelorette Party Inspiration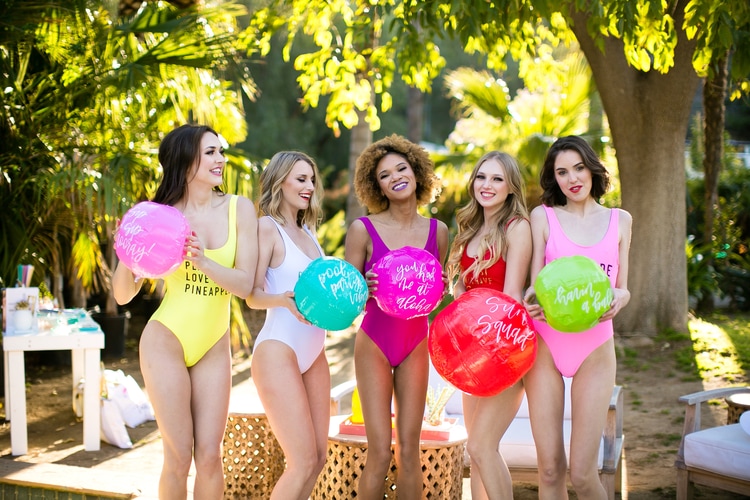 This unique tropical poolside bachelorette party is #GOALS! The décor was tropical, colorful and fun – bringing a cheery vibe that set the tone for a flawless and relaxed day. There were tons of personalized details –from sunscreen and chapstick, to soda and champagne, sun hats and fans, magazines, personalized tumblers, and even a wet bikini bag to hold their suit while they slipped into some adorable "Bride's Beaches" cover-ups. Of course, what's a good party without some fun games? Tons of fun ideas in this post. Read more
Featured:

New Orleans Destination Weddings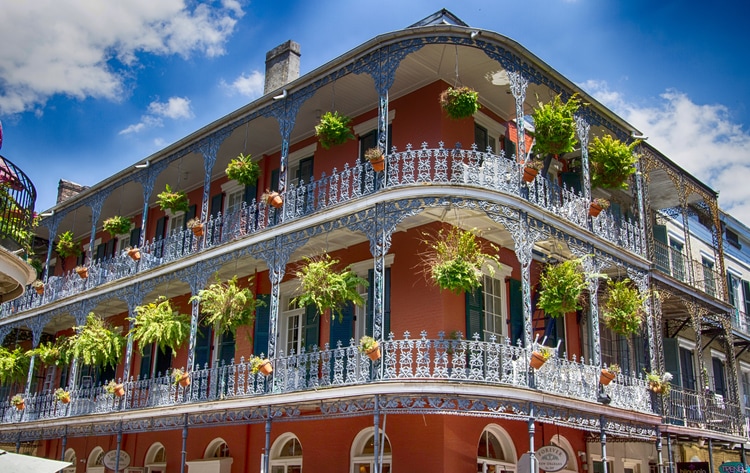 Here at Destination Wedding Details, we've seen it all: weddings at the beach, in the mountains, in the desert, and in pretty much every country. ALL beautiful, mind you… but through our years of observing what exactly makes for a GREAT wedding, we've surmised this: it must be FUN for you and your guests. So, ask yourself this: what city is more fun than New Orleans? Read our full post to discover when, where and how to get married in NOLA.
Erin is a New England native living in Cincinnati, OH. For the last six years she has served as Communications Manager for a large home service franchise, working as a freelance writer in her spare time. She has been a contributing editor for Destination Wedding Details since early 2017. Inspired by a desire to plan a uniquely personal destination wedding herself, Erin draws on experience to bring relatability and humor to her writing.