Cenote Underwater Trash the Dress photo shoots are a big trend for couples who are having their destination wedding in the Riviera Maya. In case you're not familiar, a Cenote is a natural swimming hole exposed by the collapse of limestone bedrock. And there are tons of breathtaking cenotes nestled between Cancun and Tulum – at least 70 to choose from.
The photos are always so stunning, romantic, sexy and adventurous. I can honestly browse underwater trash the dress photo shoots all day and all night- and I still would not get enough of them! When I got married in the Riviera Maya I was so tempted to do one of these cenote underwater shoots– but alas I was too scared! I'm not a good enough swimmer to have pulled this off with a heavy wedding gown in tow. But if you're a bit more daring than I am, you should take the plunge (pardon the pun) and just do it! The photos-as you're about to see- will literally take your breath away.
A big, enormous thanks goes out to some of my favorite photographers in the Riviera Maya, the talented team at FineArt Studio, for submitting this masterpiece.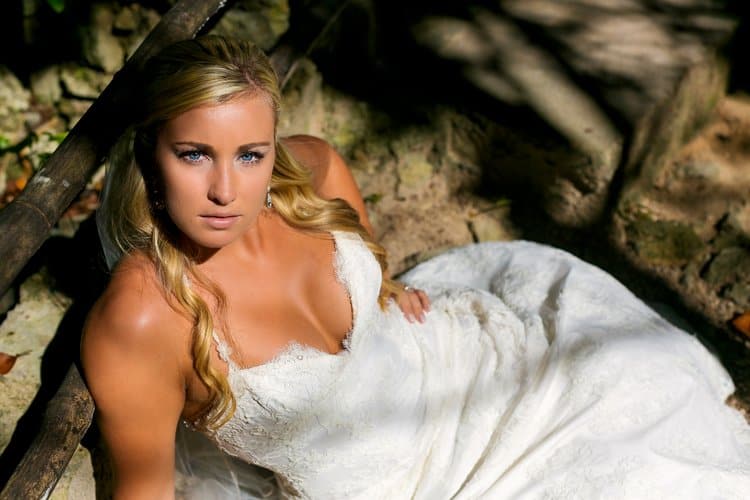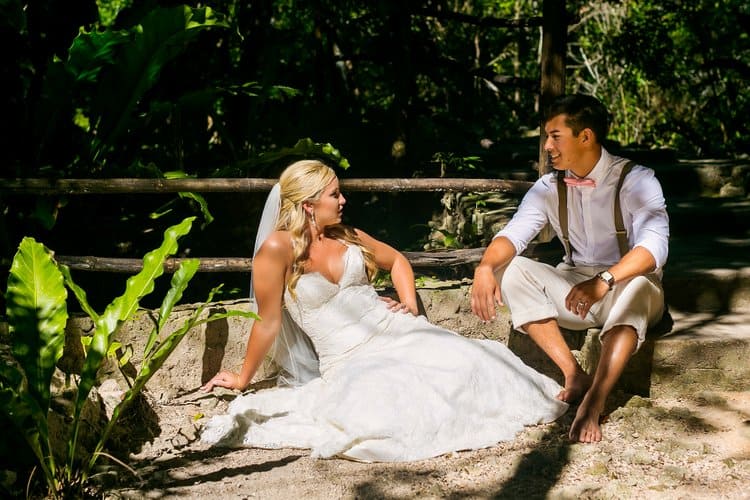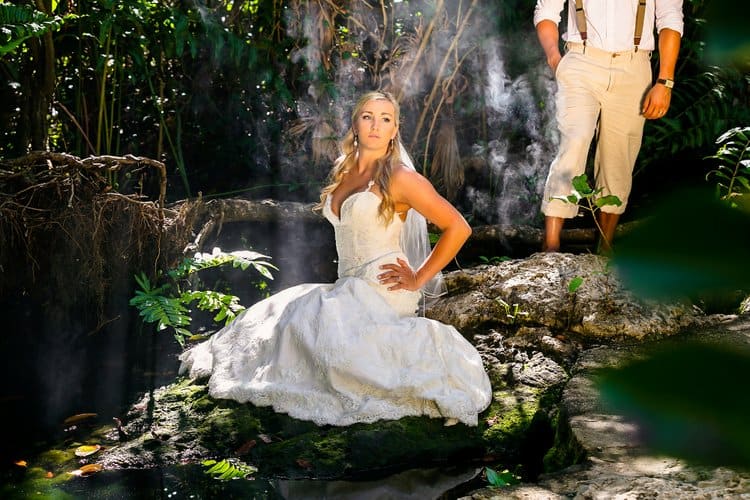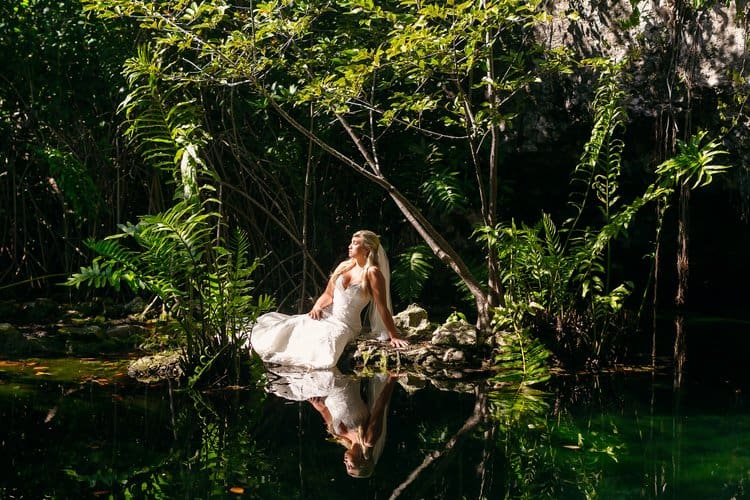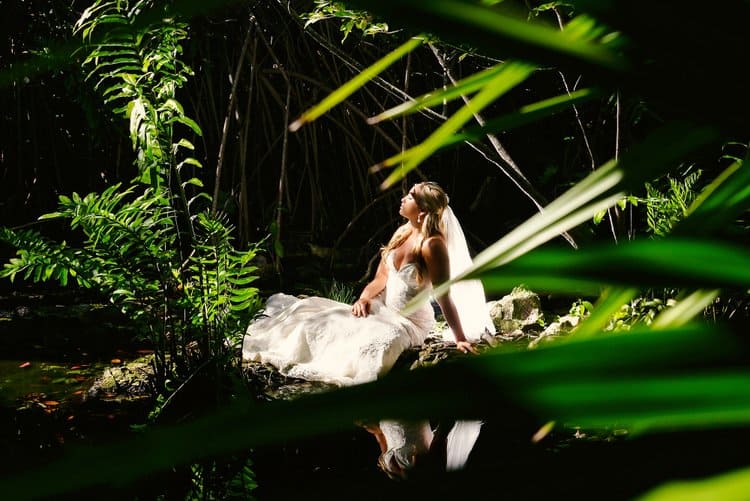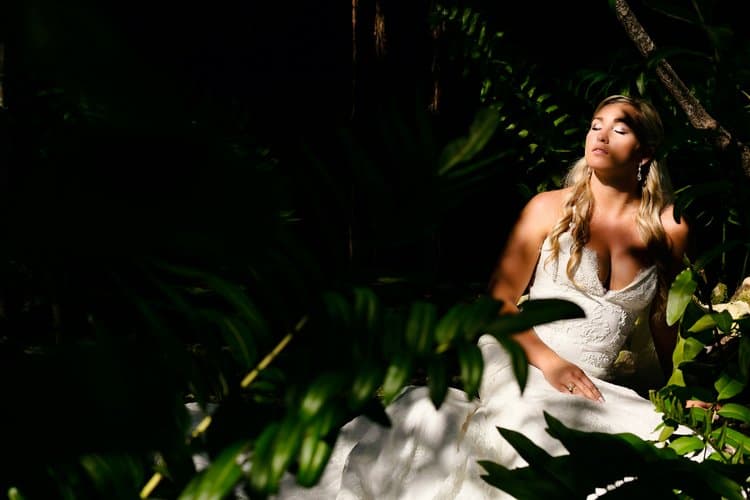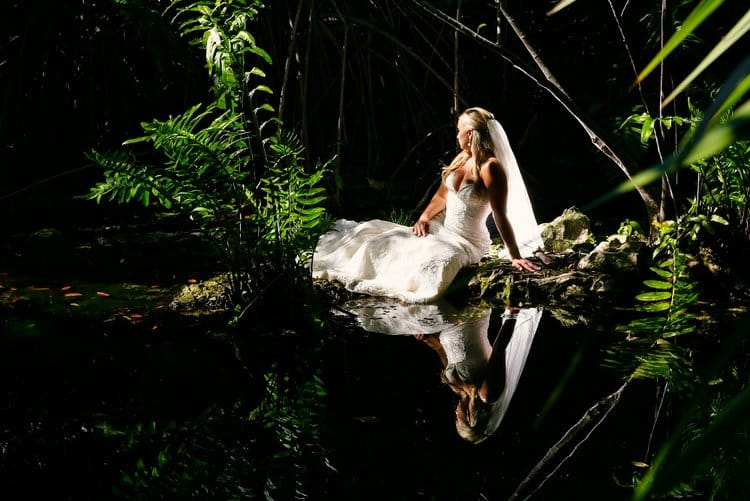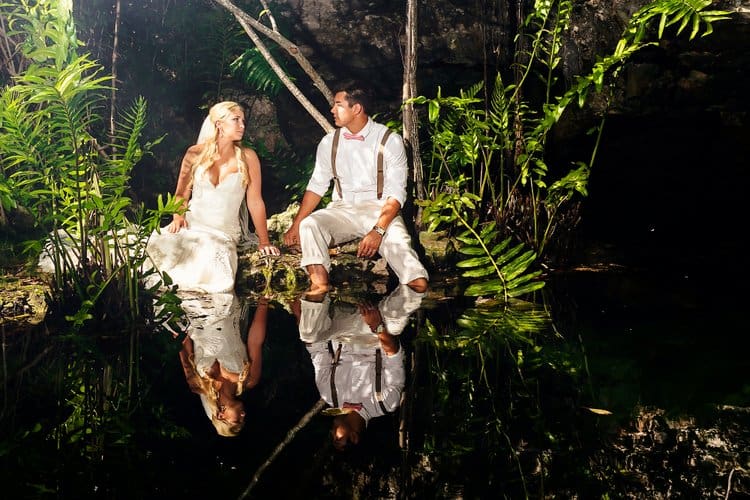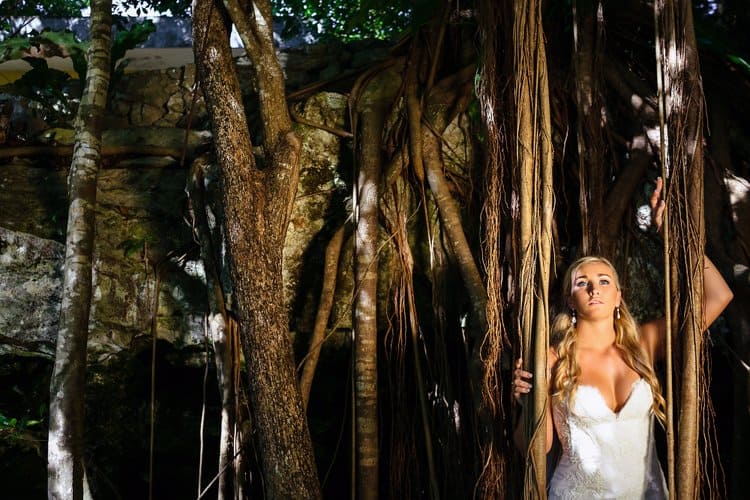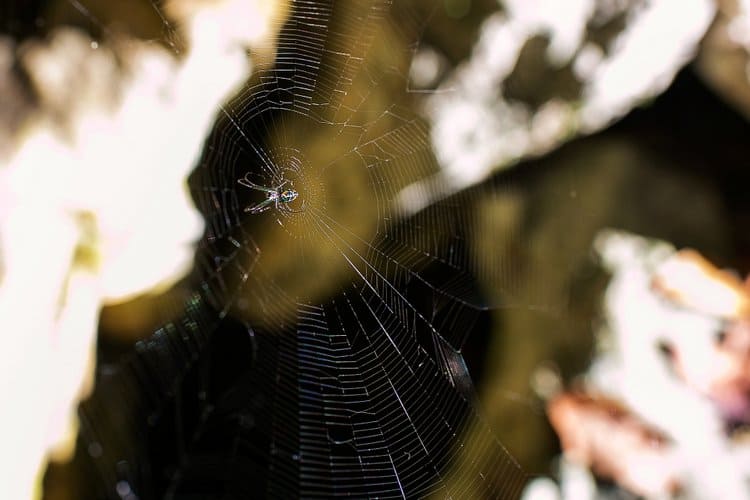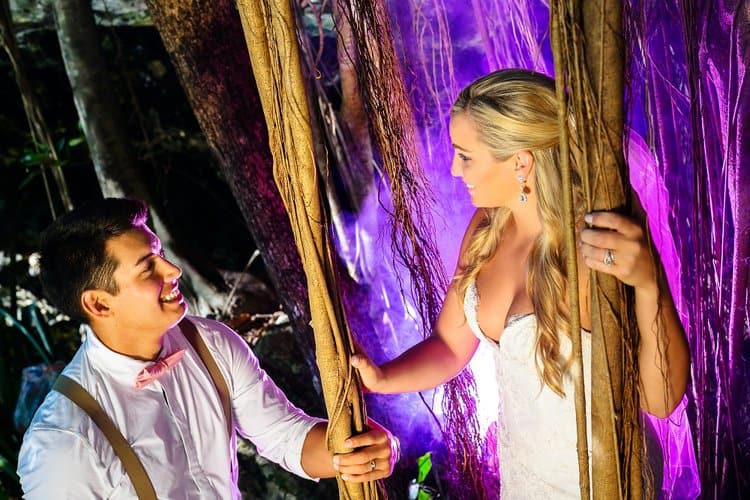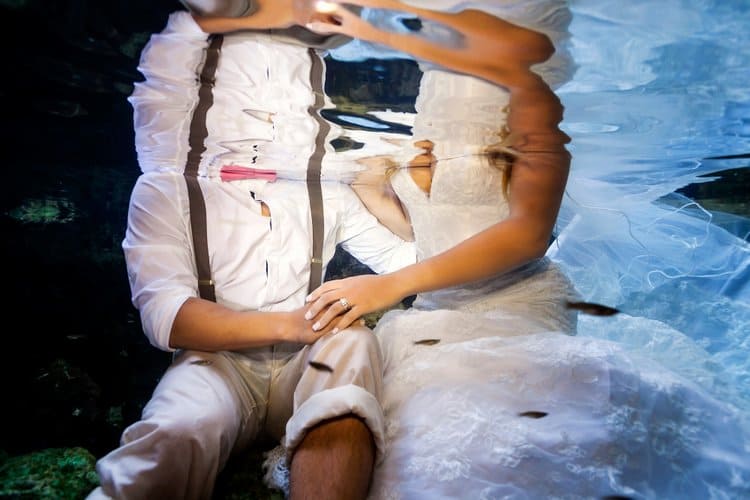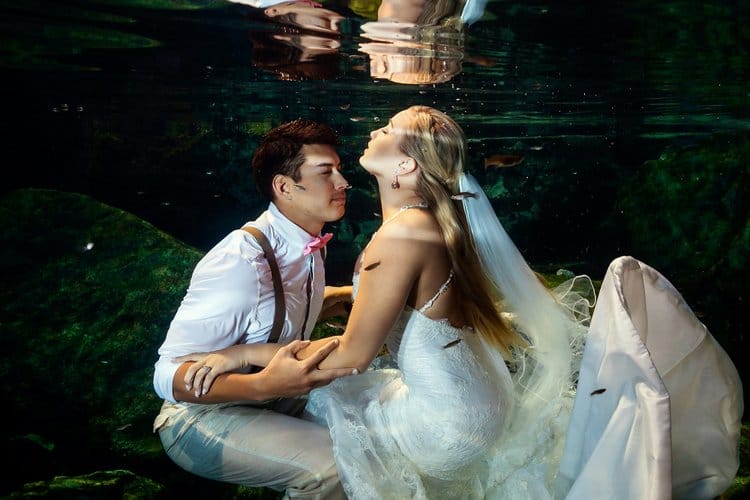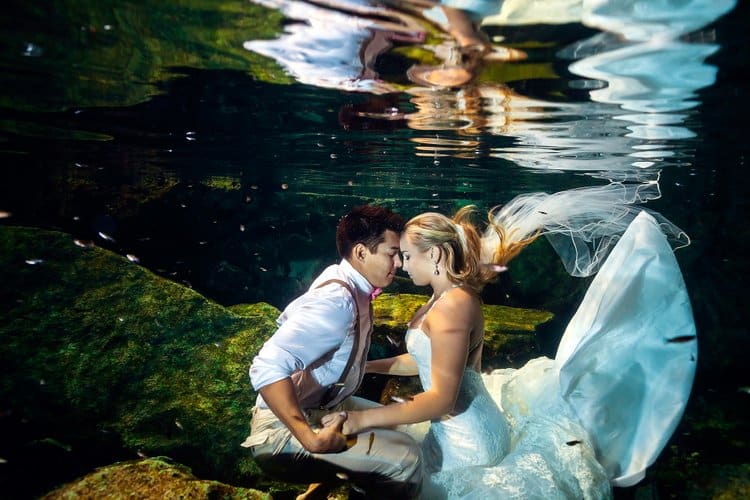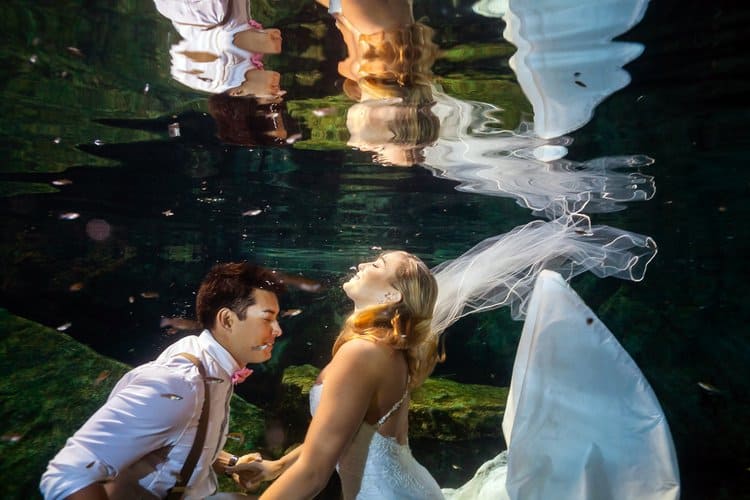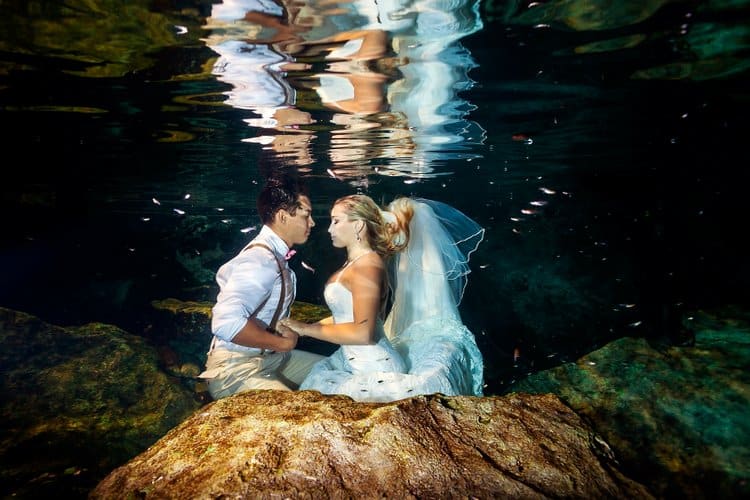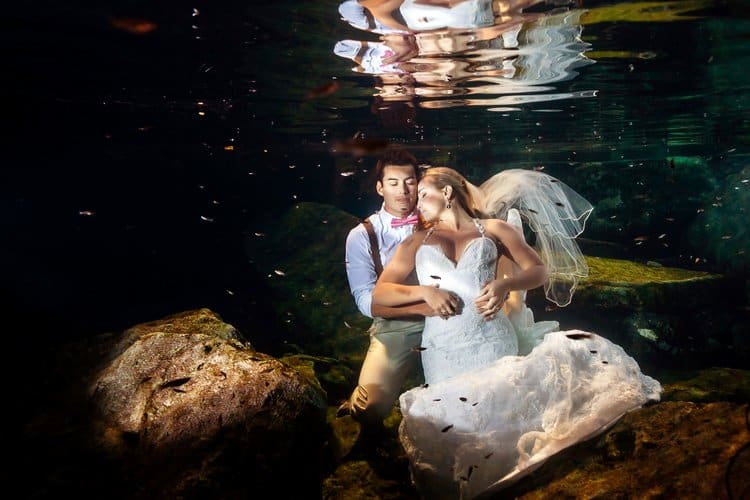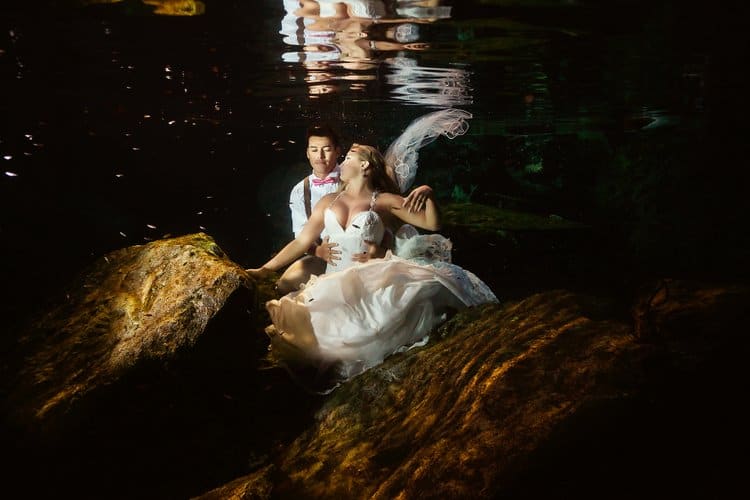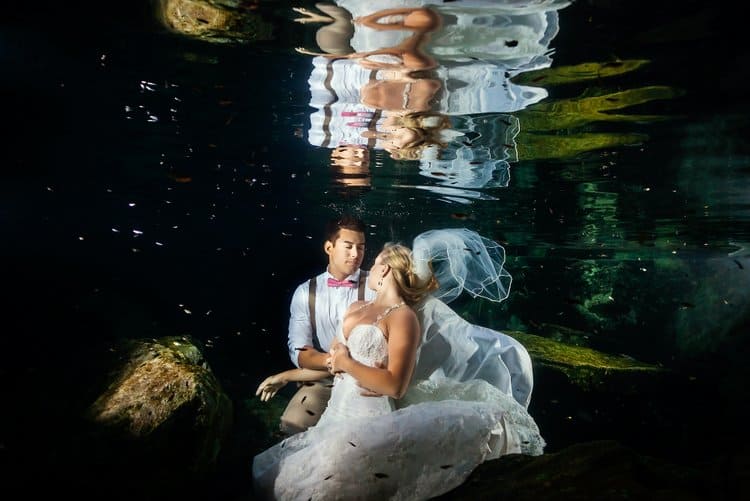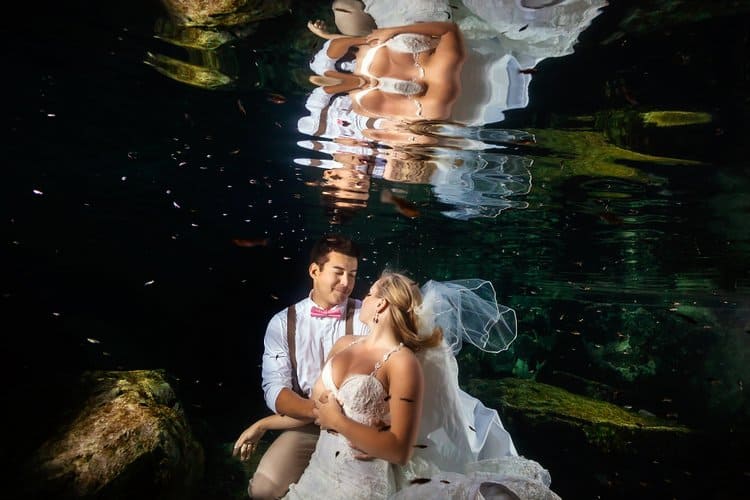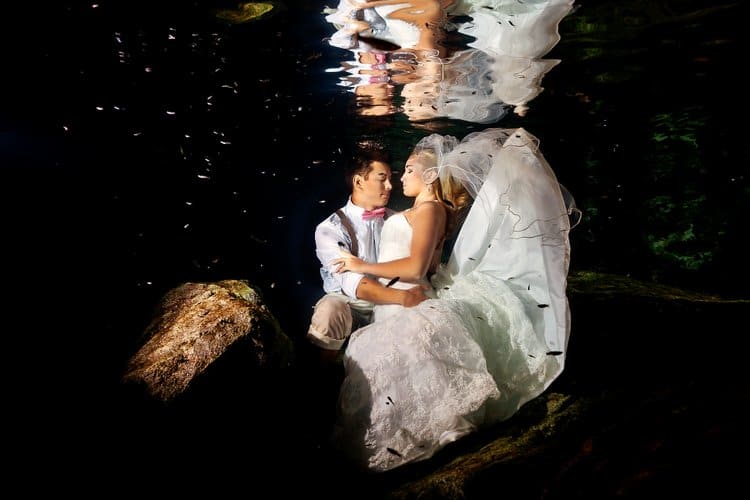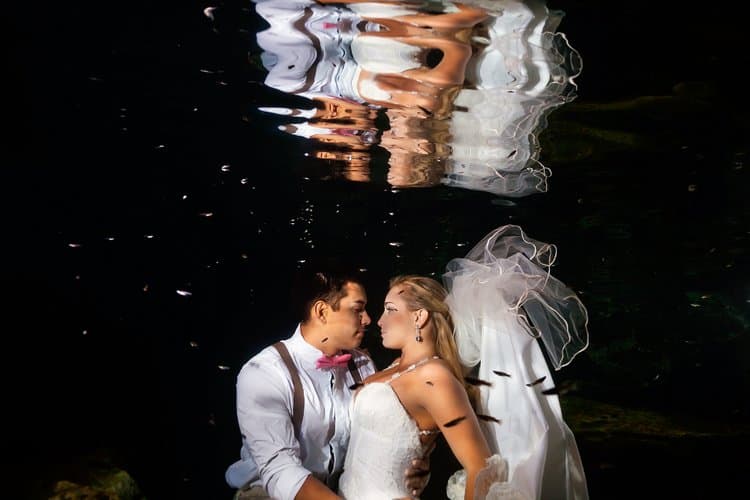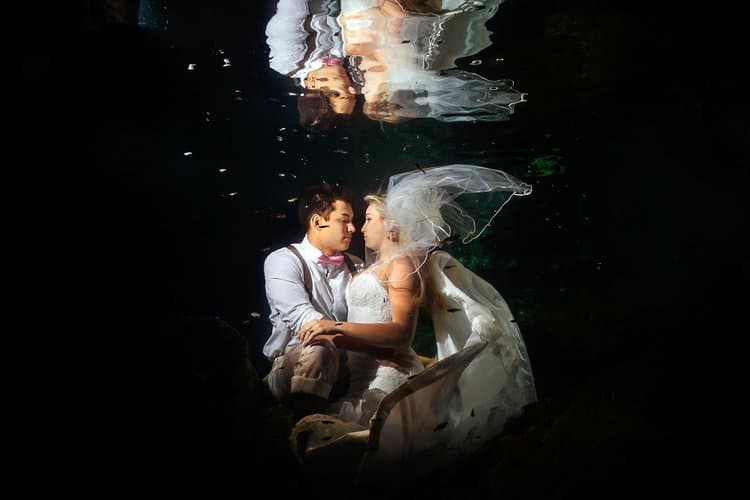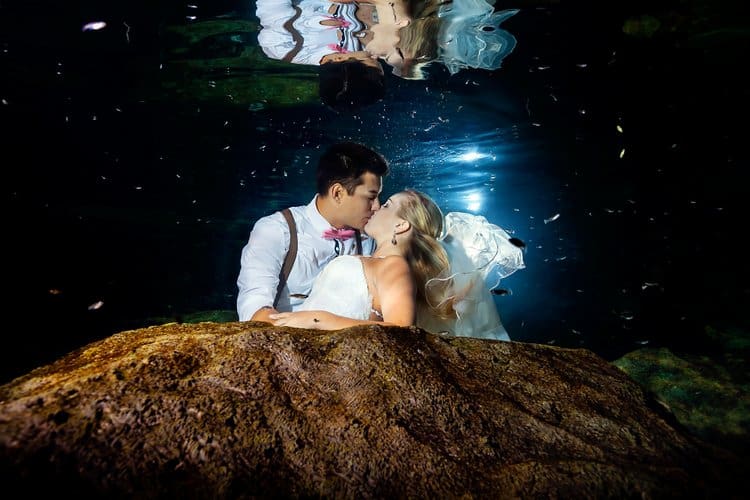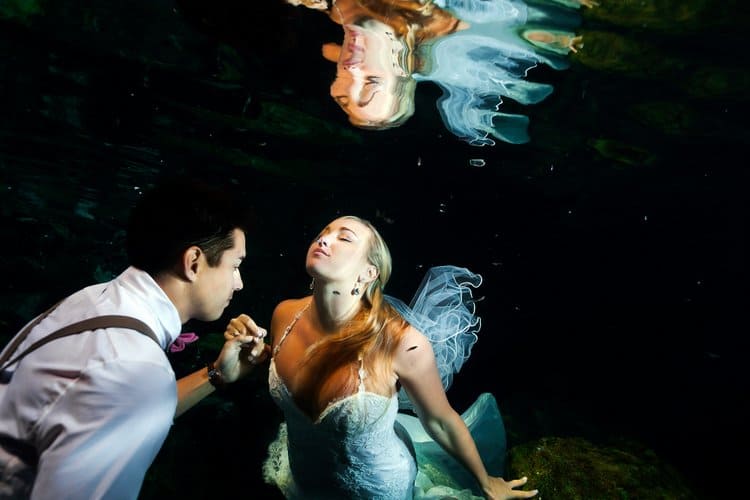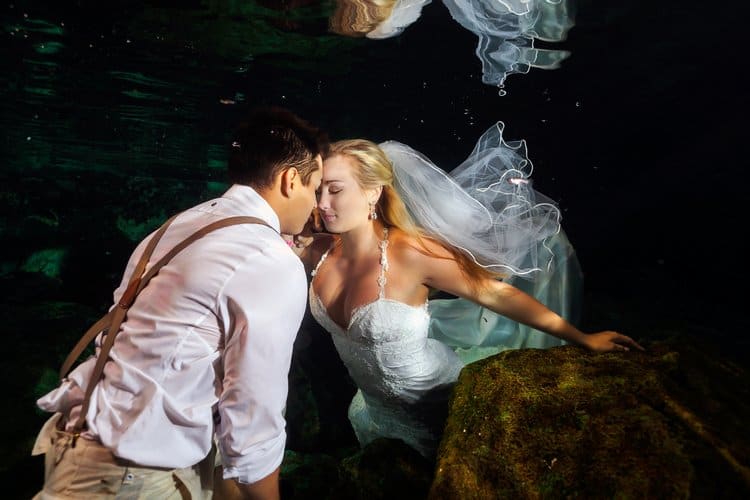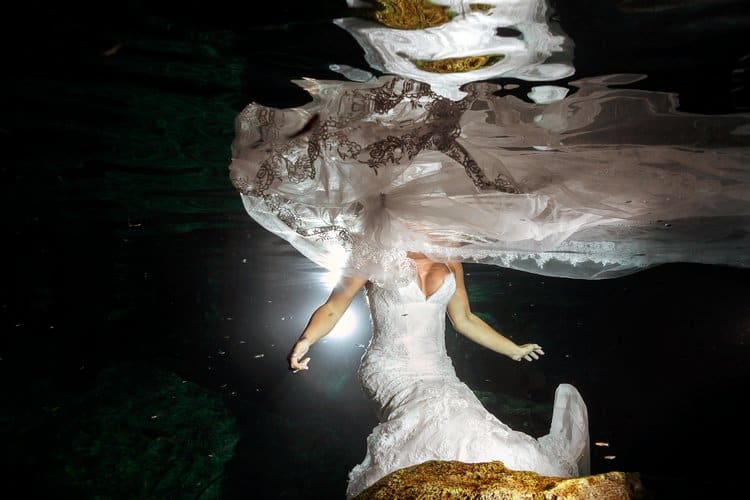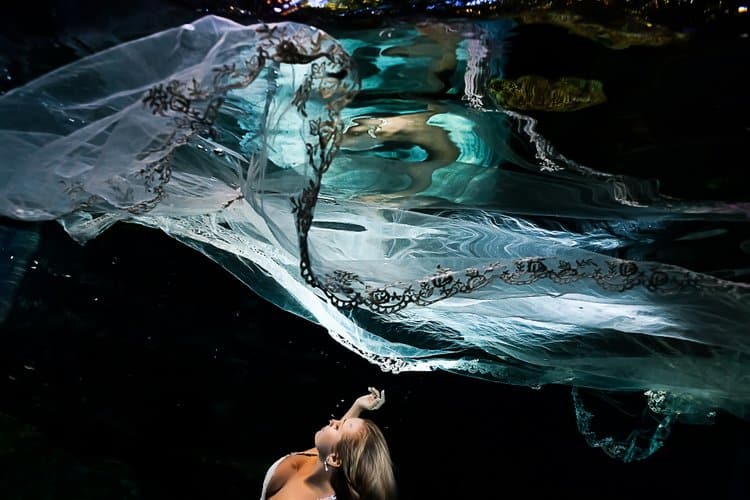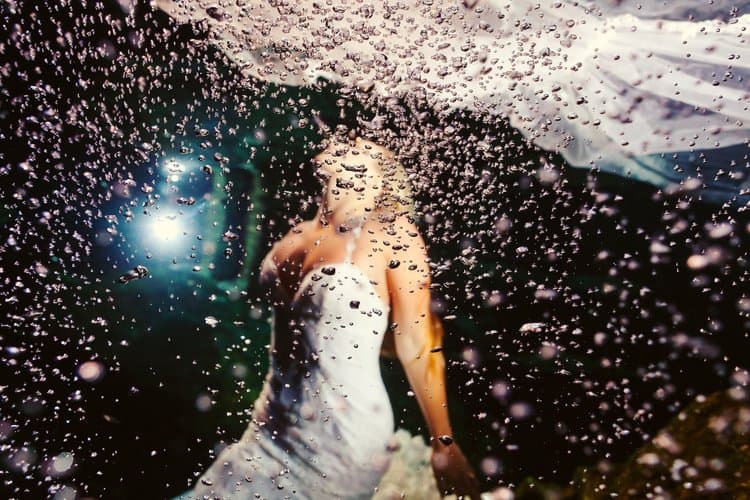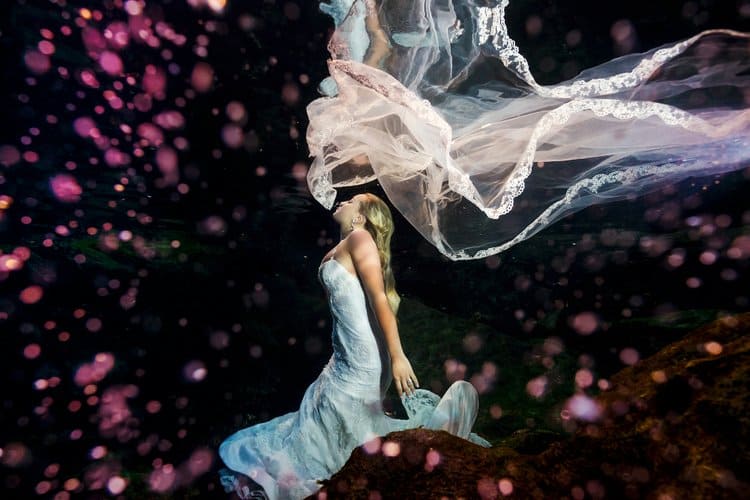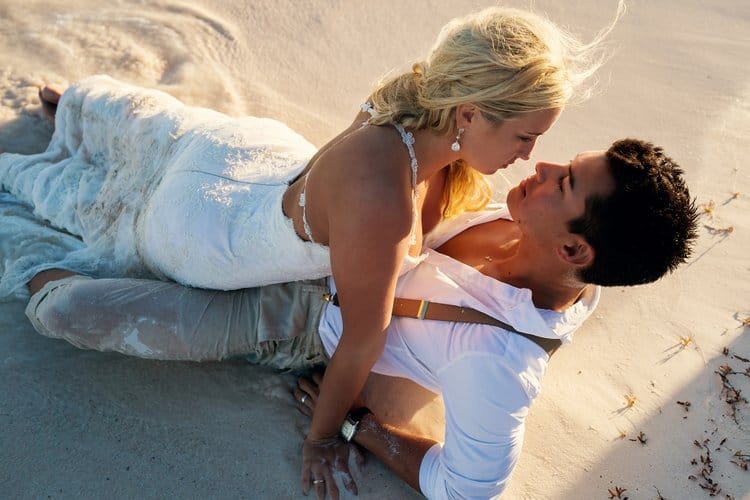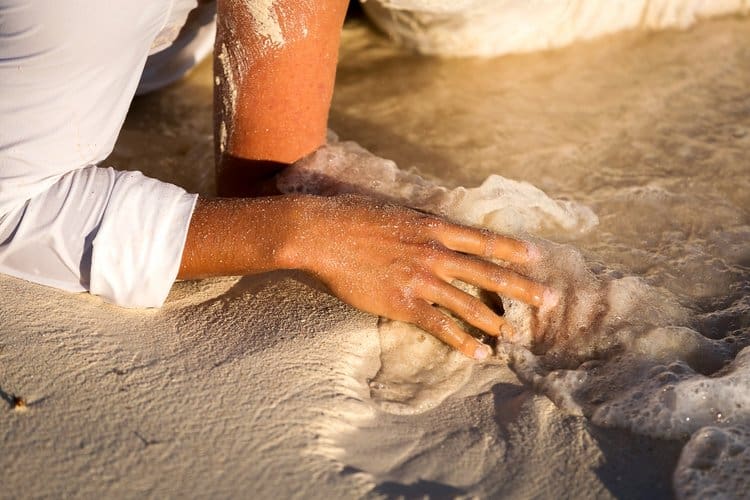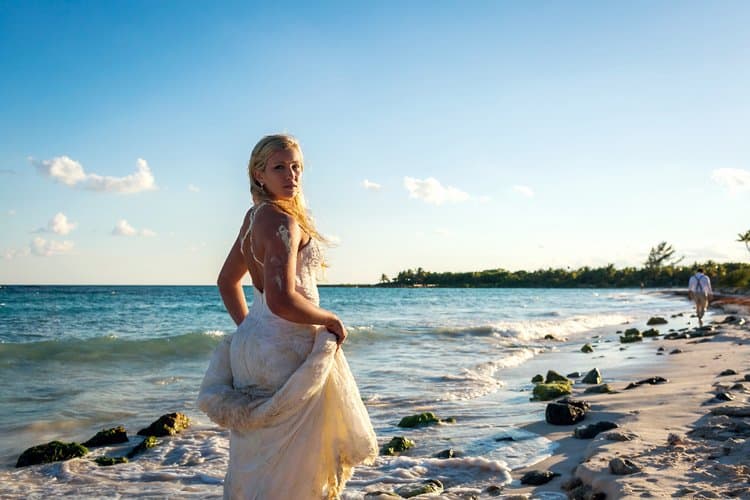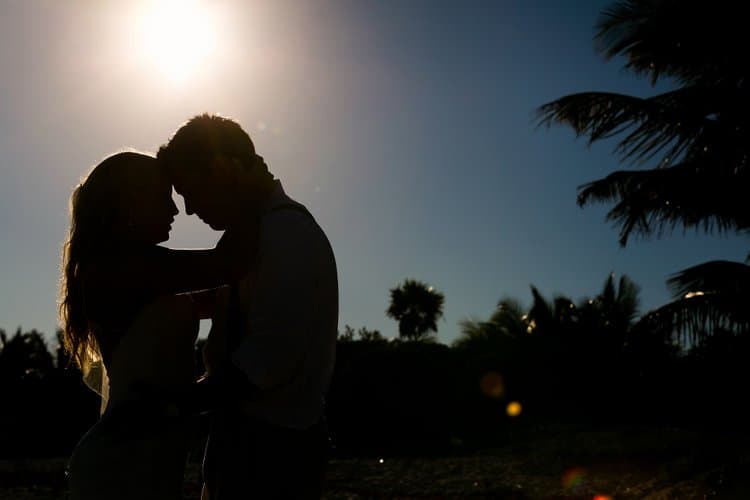 The Photographer said:
After a beautiful destination wedding in Playa Del Carmen, Kaydee & Josh had an amazing Cenote & Beach Trash the Dress session.  A Cenote Trash the Dress is a unique underwater experience, and Kaydee walked into nature like a fairy.  Her incredible blue eyes and smooth skin really stole the show!  Kaydee & Josh floated together in the water, always hand in hand.  No water reflection could make their love bigger!  Finally, the scenery of the turquoise ocean and the virgin beach of Riviera Maya was the deserving ending to this great day together.  Thanks for letting us be part of it guys! Enjoy your life and love.
Featured:

Hard Rock Wedding Overview PLUS $1,000 Wedding Gift For You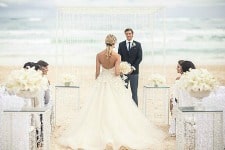 Did you know that the
Hard Rock Resort
has some of the most spectacular wedding collections anywhere?  They're all designed by a celebrity event planner but at really affordable prices that you can afford (they even have FREE weddings). We wrote a post that gives you the full scoop into everything they have to offer, including tons of pictures, videos, and costs.  Plus if you book your wedding at the Hard Rock, you'll get an
exclusive wedding gift
in the form of cold hard cash!  
Read more.

Editor/Founder
at
Destination Wedding Details
Cynthia is the founder and editor of Destination Wedding Details.She has over 15 years experience in the Marketing and Event industry and launched Destination Wedding Details in 2010, shortly after planning her own destination wedding. Cynthia uses her experience and genuine passion, to inspire brides who are planning their dream wedding away from home.