Beach weddings are gorgeous in many aspects: the waves, sand, and sunset by the sea make up a stunning backdrop as you two say your "I dos". Of course, just like any other wedding, a beach wedding requires a lot of planning. Fortunately, there are many professional planners available to help you. That's not to say you'll leave everything to them. In fact, your input is important as you and your partner are the ones celebrating your big day!
As part of your planning, here are some things you should remember a day before your grand beach wedding.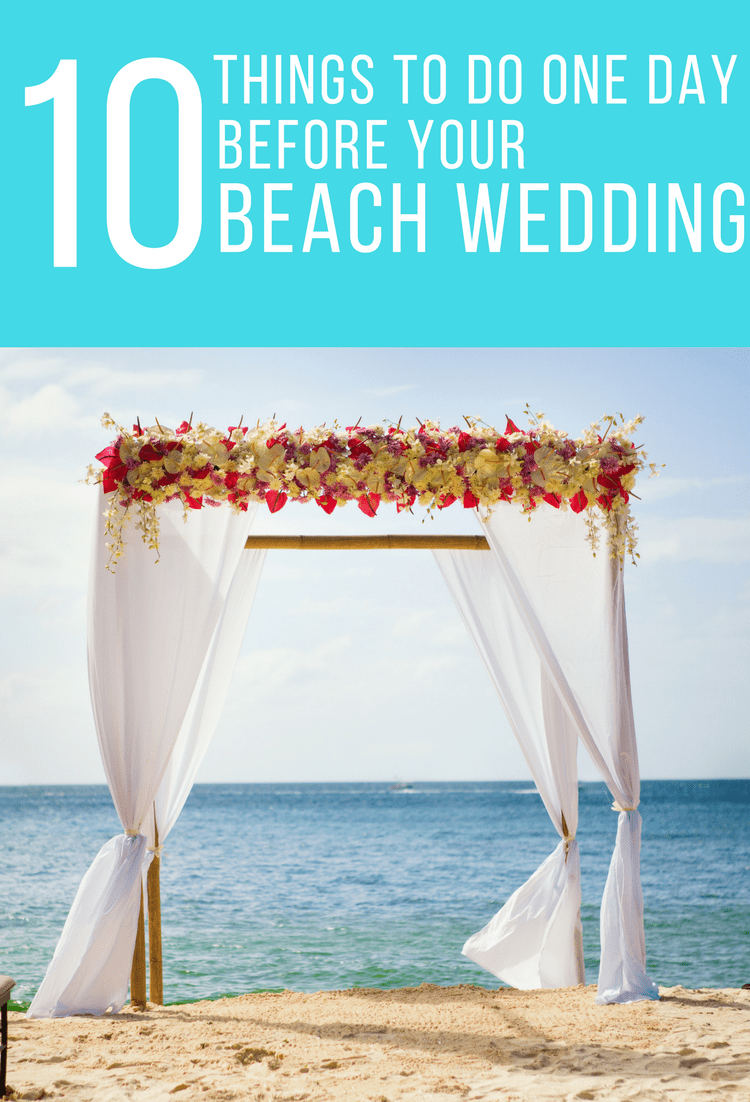 1: Check The Weather Forecast
Check if there's any chance of inclement weather during your big day. This is important since you'll be holding the event in an open area. If the probability of rain is high, be sure you have a backup venue. Resorts usually have indoor areas you can reserve for your Plan B.
2: Check Final Details
After making sure you have a back-up plan in case of bad weather, go over the final details. Perform a run-through on the list of guests, the program, and all things needed for the grand day. Some of the things you should check include:
Final number and seating chart of guests
Arrangement of the venue (as well as the backup location)
Wedding program (and all those involved like hosts, singers, etc.)
Logistics (items for the ceremony and reception, souvenirs for guests)
3: Hold A Final Meeting With Wedding Planners
Make sure that you and your planners are on the same page. This will result in the smooth flow of the wedding program. Meeting with them for the final time will also help you address problems that may have been overlooked before.
4: Meet Your Photographers
Assuming that you're hiring wedding photographers, you might as well tell them what you really want. They will appreciate it if you describe to them exactly what you envision for your photo album. This will allow them to rank priorities while shooting the event.
As for who to hire, you'd want photographers who already have experience covering a beach wedding. Lighting can be tricky by the sea. Hence, those who have done it before will most likely produce much better shots. Nowadays, wedding photography rates can range from $500 for four hours to $3,000 or more for a one day event. You can choose which one suits your budget.
5: Prepare Your Guests
Since it's a beach wedding, expect your guests to be exposed to the sun. Brief them on the appropriate dress code. Make sure you have provided assistance for those who will find it hard to walk on the sand. It would also be nice if you can provide sunscreen and other necessary items for your guests.
6: Pack An Emergency Kit
This is important, especially for the bride. Items that will fix make-up, wardrobe malfunction, and other mini emergency situations will save you the hassle. Since you'll hold a beach wedding, it will be hard to buy such supplies at the last minute. So, it's better to be prepared.
7: Transport Your Gown Properly
Coordinate with the person who is bringing your wedding gown to the venue. Ideally, your wardrobe should be at the venue a day before the event. After all, you should get it out of the bag and let it breathe!
8: Don't Forget Your Sunscreen
You don't want to get tan lines, right? Unless you're having the wedding at night, apply sunscreen before the ceremony. Note that the afternoon sun can still burn you, so be careful.
9: Unplug
As much as possible, consider not contacting anyone a day or days before your wedding. Remember to give yourself some peace of mind to help you prepare for the event itself. Once you're done with the final meetings, take some time off and enjoy the beach.
10: Get A Good Night's Sleep
You need to hit the sack early to be well-prepared for the big day. A good night's sleep will freshen up your face, clear your mind, and rejuvenate you. Let tomorrow worry about itself and get your beauty rest.
There you have it. We hope your beach wedding will become a wonderful memory. Best wishes!
Featured:

Unique Poolside Bachelorette Party Inspiration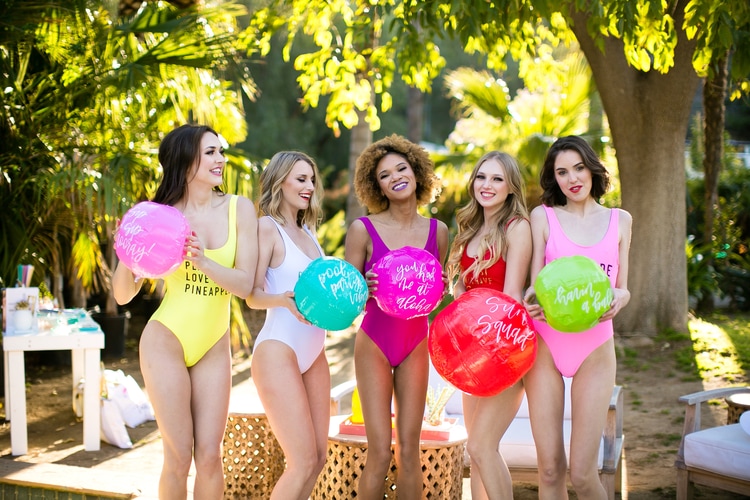 This unique tropical poolside bachelorette party is #GOALS! The décor was tropical, colorful and fun – bringing a cheery vibe that set the tone for a flawless and relaxed day. There were tons of personalized details –from sunscreen and chapstick, to soda and champagne, sun hats and fans, magazines, personalized tumblers, and even a wet bikini bag to hold their suit while they slipped into some adorable "Bride's Beaches" cover-ups. Of course, what's a good party without some fun games? Tons of fun ideas in this post. Read more
Featured:

New Orleans Destination Weddings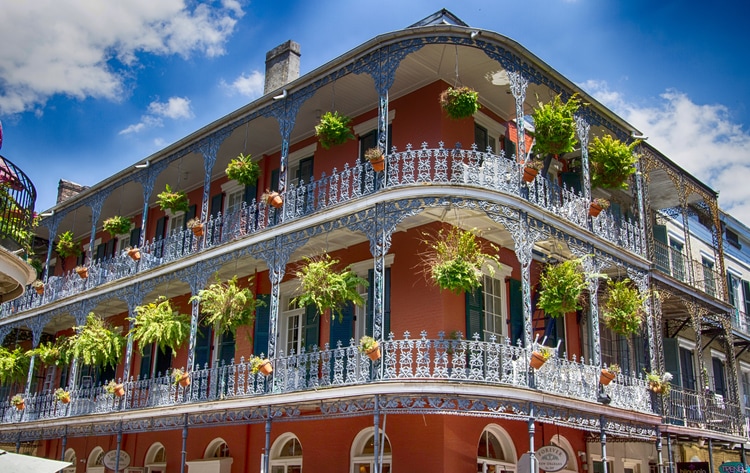 Here at Destination Wedding Details, we've seen it all: weddings at the beach, in the mountains, in the desert, and in pretty much every country. ALL beautiful, mind you… but through our years of observing what exactly makes for a GREAT wedding, we've surmised this: it must be FUN for you and your guests. So, ask yourself this: what city is more fun than New Orleans? Read our full post to discover when, where and how to get married in NOLA.
Mary Alusin has always loved writing. But as someone who is about to get married soon, she has been jotting down all the things she needs to prepare for her big day. Currently, she writes about her experiences in preparing a wedding, and her husband-to-be gives all the support he can give.